A FRIEND IN DEED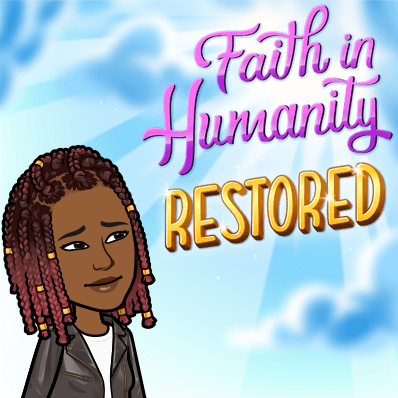 Gratitude is something we sometimes forget to do. Today I woke up and all I felt in my heart was gratitude. I was grateful for everything I have and everyone in my life.
Sometimes, the challenges of life may get us carried away and we forget to appreciate even the small things that we have.
I've been meaning to move out of my parents' house for a while now. The initial plan was to get a place before the end of the month and I've been trying to get a place that fits my taste.
However, I've not been able to go for an inspection of any of the places my agent has told me about because I am always busy with work and other stuff.
After trying to find time but to no avail I had an idea. I said to my friend "babe I think you'll be the one to help me with the inspection since you already know my taste". She goes "I was about to suggest the same thing".
I can't tell you how much those words meant to me. It may have been a simple act to her but it meant a whole lot to me because she had just lifted a lot of burden off my shoulder. Now I don't have to worry about having to do that task also.
My mom on the other hand has been helping me get the things I'll need when I finally move out and she has been going out of her way most times to ensure I get them, even when it doesn't seem like I appreciate the effort sometimes.
I often wonder how I got lucky to have such people in my life. It seems like everywhere I go, I am constantly surrounded by people who are willing to look out for me.
If that's not enough reason to be grateful for life I don't know what it is. On days when I feel like everything is too much, I remember I have people who care for me and will be willing to take some of those weight from me and it makes my day a lot brighter!
This is my entry to #dreemportchallenge, banner belongs to @dreemport

Thanks for stopping by ❤️
---
Posted via proofofbrain.io
---
---