Mi Tercer Mes en HIVE - My Third Month At HIVE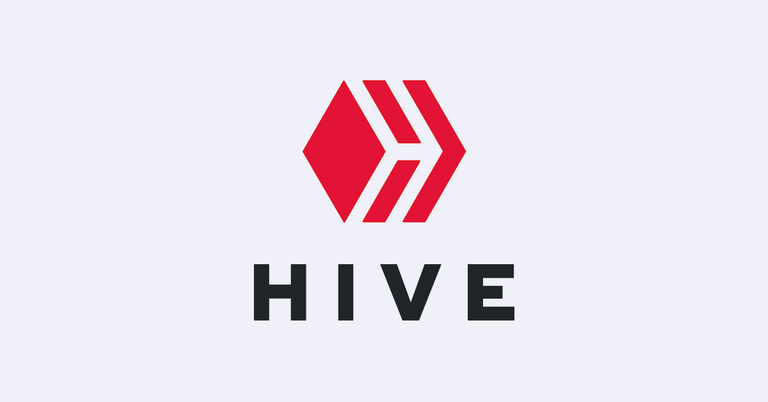 Souce
Hola Hivers luego de 3 meses en la red de HIVE tengo que decir que ha sido un buen viaje pero como todo viaje habrá un baches en el camino al menos en mi caso.
Hi Hivers after 3 months on the HIVE network I have to say it has been a good journey but like any journey there will be a bumps in the road at least in my case.
siendo sincero entre a HIVE por el tema monetario pero estos meses me he dado cuenta que HIVE ofrece mucho mas que otras redes sociales tradicionales como Twitter, Facebook, Instagram o la sensación de los jóvenes como TikTok.
To be honest, I joined HIVE for the money, but in recent months I have realized that HIVE offers much more than other traditional social networks such as Twitter, Facebook, Instagram or the youth sensation TikTok.
ese algo mas me obliga a quedarme en HIVE y claro el dinero también es una razón pero cada vez es mas ese algo mas que me inspira a seguir aquí escribiendo incluso cuando esta publicación sea completamente ignorada o no tenga ningún voto aun así mi necesidad de expresarme es mayor.
that something else forces me to stay in HIVE and of course money is also a reason but it is more and more that something else that inspires me to continue writing here even when this publication is completely ignored or has no votes even so my need to express myself is greater.
la curva de aprendizaje de HIVE es muy grande que incluso podría abrumar por ejemplo yo aun no se por completo lo que tiene HIVE por ofrecer estando 3 meses usándola.
HIVE's learning curve is so large that it could even overwhelm you, for example, I still don't fully know what HIVE has to offer after 3 months of using it.
cosa que aun no tengo de toda claro son las etiquetas obviamente he leído que implica colocarla o no y por mi poca experiencia pero aun así desconozco gran parte de ellas, una respuesta sencilla es que las etiquetas funciona para categorizar los contenidos y es poco realista que alguien explique la función o el uso de todas ellas porque hay demasiadas.
One thing that is still not entirely clear to me are the tags, obviously I have read what it means to place it or not and for my little experience but even so I do not know much of them, a simple answer is that the tags work to categorize the contents and it is unrealistic for someone to explain the function or use of all of them because there are too many of them.
Discord quiero mucho esta aplicación y antes de entrar en HIVE la utilizaba y ahora en HIVE aun mas, es normal que las diferentes comunidades dentro de HIVE haga canales de Discord para responder dudas y preguntas entre otras cosas pero siento que HIVE pierde mucho por no tener esa interacciones dentro de su red y se deba ir a una aplicación externa para satisfacerla, entiendo perfectamente que no se pueda tener esa interacciones dentro para no sobrecarga la red de HIVE o porque los que mas dudas tiene de HIVE son los nuevos y ellos no posea muchos créditos de recursos para desperdiciar.
Discord I love this application very much and before entering HIVE I used it and now in HIVE even more, it is normal that the different communities within HIVE make channels of Discord to answer doubts and questions among other things but I feel that HIVE loses a lot for not having these interactions within its network and must go to an external application to satisfy it, I understand perfectly that you can not have these interactions within not to overload the HIVE network or because those who have more doubts of HIVE are the new ones and they do not have many credits of resources to waste.
algo curioso es que se deba escribir las publicaciones en ingles o por lo menos las publicaciones debe ser bilingües porque mayoritariamente los que hace vida de HIVE son ingles parlantes y aunque hay comunidades muy activa de habla castellana son minorías en HIVE al menos por ahora.
Something curious is that the publications should be written in English or at least the publications should be bilingual because the majority of HIVE's members are English speakers and although there are very active Spanish speaking communities they are minorities in HIVE, at least for now.
algo que me molestaba mucho al principio era que como unas publicaciones era votadas masivamente que yo consideraba que no era tan buenas mientras mis publicaciones era ignoradas olímpicamente pensé que estaba haciendo algo mal y ciertamente era parte del problema pero no por completo ya que olvidaba que esas personas tenia mas tiempo que yo, que tenia seguidores que votaba por ellos, participaba en comunidades entre otras cosas que yo no realizaba.
Something that bothered me a lot at the beginning was that as some publications were massively voted that I considered not so good while my publications were ignored olympically I thought I was doing something wrong and certainly was part of the problem but not completely because I forgot that those people had more time than me, that I had followers who voted for them, participated in communities among other things that I did not do.
así que me decidí por solo publicar temas que me interesaba y no cosas aleatorias como estaba haciendo por ejemplo mi progreso en juegos NFT como @risingstargame donde nos convertimos en una estrella de rock o recientemente @hashkings donde nos convertimos en un agricultor que produce hojas verdes guiño guiño, si te interesa los juegos NFT de la red HIVE puedes ver todos AQUI
so I decided to only post topics that interested me and not random stuff like I was doing for example my progress in NFT games like @risingstargame where we became a rock star or recently @hashkings where we became a farmer that produces green leaves wink wink, if you are interested in the NFT games of the HIVE network you can see all HERE
mi mejor consejo para ti que estas empezando hoy en HIVE es que escribas sobre tus intereses o hobby que te armes de paciencia y constancias porque las cosas buenas en la vida nunca son fáciles, si has llegando hasta aquí te doy las gracias por leerme
my best advice for you who are starting today in HIVE is to write about your interests or hobby, to be patient and perseverance because good things in life are never easy, if you have reached this far I thank you for reading me.
NOTE
Translated with www.DeepL.com/Translator(free version)


---
---