Hashkings: Cosechando y Staking de BUDS - Harvesting and Staking of BUDS


Hola chicos espero que se encuentre bien, voy hablar como me van en mi pequeña granja y como realice un pequeño deposito en el Staking de @hashkings.
Hi guys I hope you are well, I will talk about how I am doing in my little farm and how I made a small deposit in the Staking of @hashkings.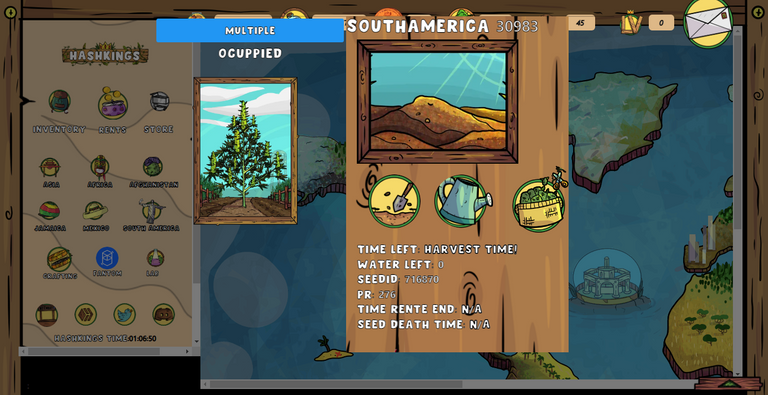 luego de 7 días de trabajo toca cosechar eso 276 Buds luego de esto toca plantar una nueva semilla.
after 7 days of work it is time to harvest those 276 Buds, after that it is time to plant a new seed.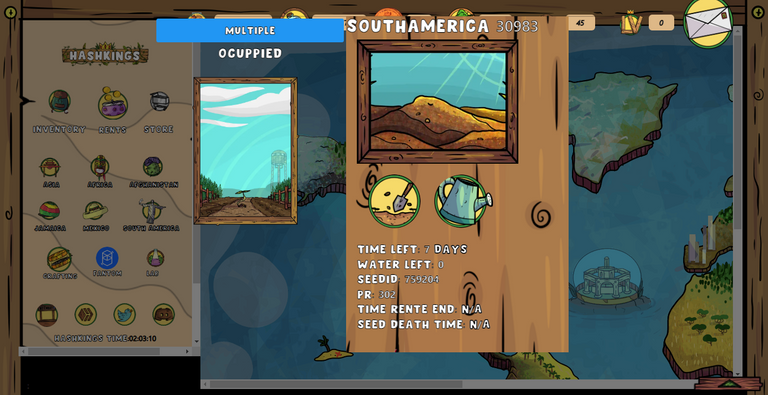 luego de haber sembrando la semilla y haberla regado con agua(HKWATER) solo queda esperar a la próxima cosecha.
after sowing the seed and watering it with water (HKWATER), the only thing left to do is to wait for the next harvest.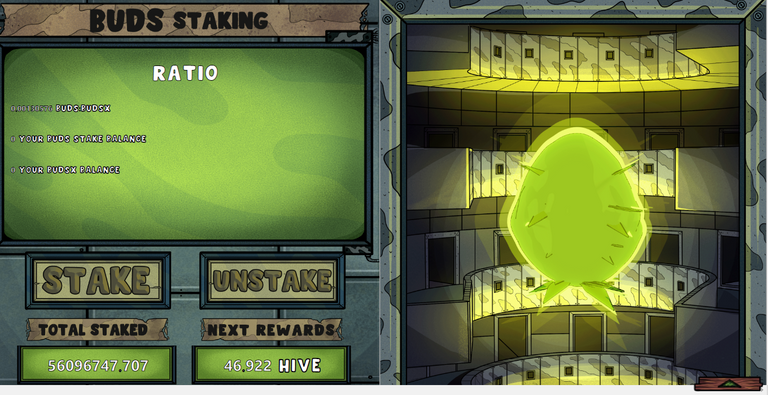 luego de haber cosechado quería probar el Staking del juego que fue puesto en funcionamiento en pasadas actualizaciones, así que me fui a probarlo lo que me pareció fácil ya que solo hay dos opciones STAKE para depositar y UNTAKE para retirar.
After harvesting I wanted to test the Staking of the game that was put into operation in past updates, so I went to try it which I found easy because there are only two options STAKE to deposit and UNTAKE to withdraw.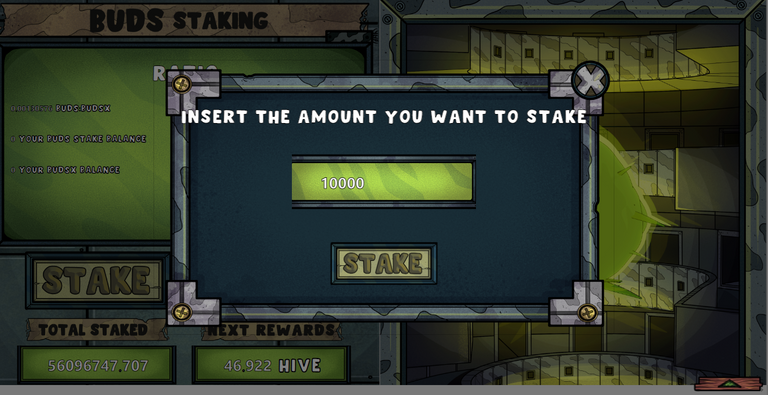 para depositar solo es hacer clic en STAKE y colocar el monto en este caso deposite 10.000 Buds firmo la transacción con keychain y estaremos recibiendo Budsx la cantidad dependerá del ratio del día.
to deposit just click on STAKE and enter the amount in this case I deposited 10.000 Buds I sign the transaction with keychain and we will be receiving Budsx the amount will depend on the ratio of the day.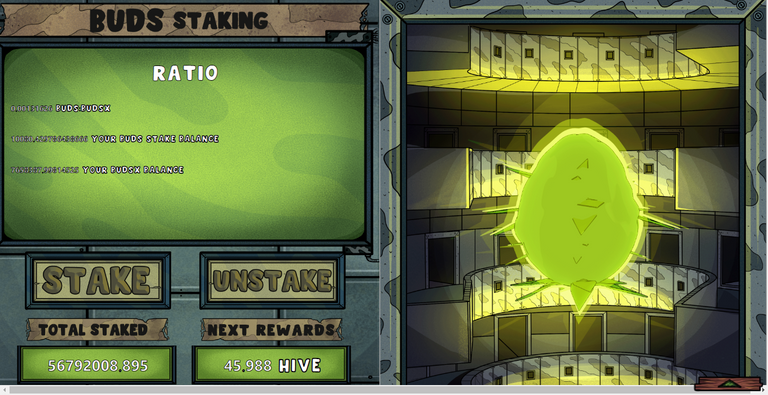 luego de dos días como el ratio aumento si quisiera retirar estaría recibiendo 10.080 Buds actualmente estaría ganando 40 Buds diarios me parece una buena opción de generar mas Buds, si ha llegando hasta aquí te doy las gracias.
after two days as the ratio increased if I wanted to withdraw I would be receiving 10,080 Buds currently I would be earning 40 Buds daily it seems to me a good option to generate more Buds, if you have made it this far I thank you.
NOTE
WEB: www.HashKings.app
Translated with www.DeepL.com/Translator(free version)

---
---