What's Next For Spurs After The Covid Outbreak.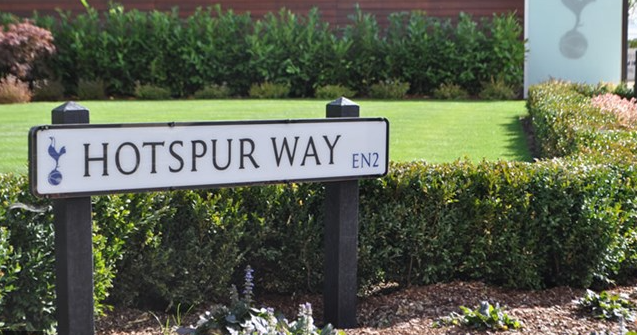 Source
So the Rennes game is called out which did not go down well with our French Counterparts. This game was a dead rubber for them so they were eager to get it over before the Christmas break in France. This is not going to happen now and UEFA are trying to squeeze the game in before the 31st December but the French side are not happy. How dare they catch Covid-19.
Sacrebleu
Vitesse who are also in the group also complained. The Spurs vs Rennes match would have been held at the same time and the results of both matches depended on who gets through so they issued a statement calling for the postponement against their match against Mura also. However they sent in the application too late so UEFA made the game proceed.
Spurs versus Brighton has also been called out at the weekend. For a team who has an outbreak of Covid-19, the team with the virus has to apply to get the game postponed to the Premier League. They granted this application but what's next. Spurs have Leicester City on Thursday 16th December. This may too have to be called off as most of the Spurs players will not be out of quarantine yet so this game will have to be postponed also. Leicester have also had cases of Covid reported today in their team so I think both teams will be sending in an application to get this came postponed.
Liverpool is the next game for Spurs and this takes place on the 19th. That is some fixture to come back to. The Spurs Training ground Hotspur Way is closed to contain the virus and the players has been given training plans to train at home and there will be a couple of group training sessions. Not ideal to say the least as they are not under Antonio's watchful eye. If anyone needs discipline it's the Spurs squad.
So in total there will be 3 games to be rescheduled plus the premiership game that was postponed last week due to snow at Burnley so now 4 to fit in. It will be next to near impossible to fit these dates in the calendar for next year so I think the Europa Conference League may have to suffer here as the premiership games carry much more importance. Why be in a competition that is a double edged sword. If we win it , we get taken the piss of, if we lose it we get taken the piss out of. Winning it grants us an automatic place in the Europa League. Wow Wee. I should hope Conte will have us into that anyway. Although one has to take into account the ranking points for going far in European Competition which gets us more of the pot financially.
There are a few spare midweeks in January. If Spurs beat West Ham on the 22nd then they face two legs in the Carabao cup semi finals. I actually never thought of this until a friend told me the semi's were two legged affairs. Another midweek date in Jan is being kept for the FA Cup third round replay. Surely we can beat Morecambe?? Surely??
So there is little wiggle room here for these fixtures which is a concern now so I would expect an exit from Europe. I dare not say we field a weakened team against West Ham to get out of the Carabao Cup semi finals! I doubt it though. We owe the hammers a beating so I definitely would not be up for this.
The whole saga is the Spurs version of Man United taking part in the FA Cup in 2000. The Europa Conference League has been an absolute nightmare for Spurs and I can't wait to see the back of it to be honest. Maybe forfeiting their place in this terrible competition is the way to ensure that the premiership games are reorganised.
It is hard to know what happens from here. One thing for sure is that it is never a dull moment being a Spurs fan. With the fixtures piling up now and Liverpool next I cannot see us getting a result against them. They are on fire. But you never know. At least the team won't have me going grey over this week and possibly next week.
---
---