The Crypto House Always Wins.
Last night has seen yet another crash and the bears shouting from the rooftops that crypto is dead. Where have we seen this before? Practically every six months. I think most of us are used to it by now but this time the crash was different for me. I have skin in the game but I am not trading anymore so I don't really care about the price of Bitcoin. If anything the cheaper it is the better for me. Hive is holding due to the airdrop but I predict it falling as well after this happens to well under a Euro. So I'm gonna spend the next few months powering up as much as I can, for the next bull run, And it will come. I find my new strategy of just accumulating crypto in reward pools and gaining passive income more stress free than having stop losses, take profits, Fib levels, EMA etc, and watching graphs all day waiting for the inevitable rug pull. I am actually still surprised by how much of a drop Bitcoin can go at once as I would have thought the market is so massive that a number of whales dumping would lead to this much of a crash unless it is Mr Musk the man of the people liquidating half the market for his personnel gain. The amount of money going through the Defi exchanges alone is in the billions so I still find these crashes are all organised by the Centralised Exchanges so they can cash in on liquidations.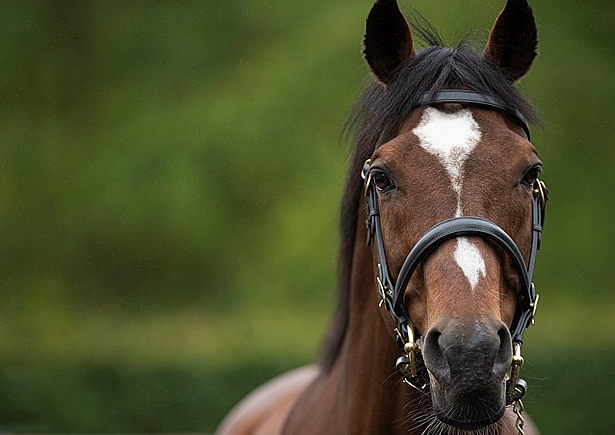 Source
I find that crypto is very like horse racing in Ireland. I live near Coolmore stud which is one of the prestigious horses studs in the world. They employ hundreds of people in my area who quite like working there. The pay is OK but it has interesting perks. They have produced some of the best racehorses that the world has ever seen. The money they make from stud rights alone is unbelievable. For example if someone wants their mare covered by one of Coolmore's grade one stallions (Galileo above recently deceased aged 23) then it cost them €250,000 for the privilege. When the stallion does 7 per day, you can see where the money starts adding up. And this is only 1 stallion. Coolmore have quite a few of them.
But anyway back to the comparison. The people in Coolmore know alot about horses so when they see a horse that is a talent, they naturally back them in the races. So if word comes out that there is a tip from Coolmore you are dam going to back it. They say horse racing is a mugs game. Not if you are in the circle. It can become quite the earner if you know that a horse has a great chance on winning. Meanwhile the general public have little knowledge and judge by the history, the ground, pot luck etc. In the end they end up losing and this is why gambling is a problem. Now I am not in the know with the major exchanges but I presume if there is a dump coming then there is adequate warning given to get out. The people in the know get out and buy back in after the dump. The "normallys" get liquated. So the house always wins. After being in crypto and seeing some shady things happening, I decided that trading , even though there is money to be made , is still very risky. If you are not spot trading then forget about it. Never mind Twitter. These people delete their bad trades and think everything is always rosey. Kinda like the model Instagram photos. All is great and loving life but behind the scenes it is not like that.
So liquidity pools and accumulating tokens, compounding and powering up Leo is the way to go for the future for me. No stress if the markets go up or down. I would nearly prefer if we went through a Bear market for a while so that I can earn more tokens and get back to the place I used to be. My goal is 1000 Leo for 2022. I think that is achievable if the price dips a bit.
Posted Using LeoFinance Beta
---
---