Splinterlands. With Chaos Legion Cards Flooding The Market. Will the other cards decrease in Value?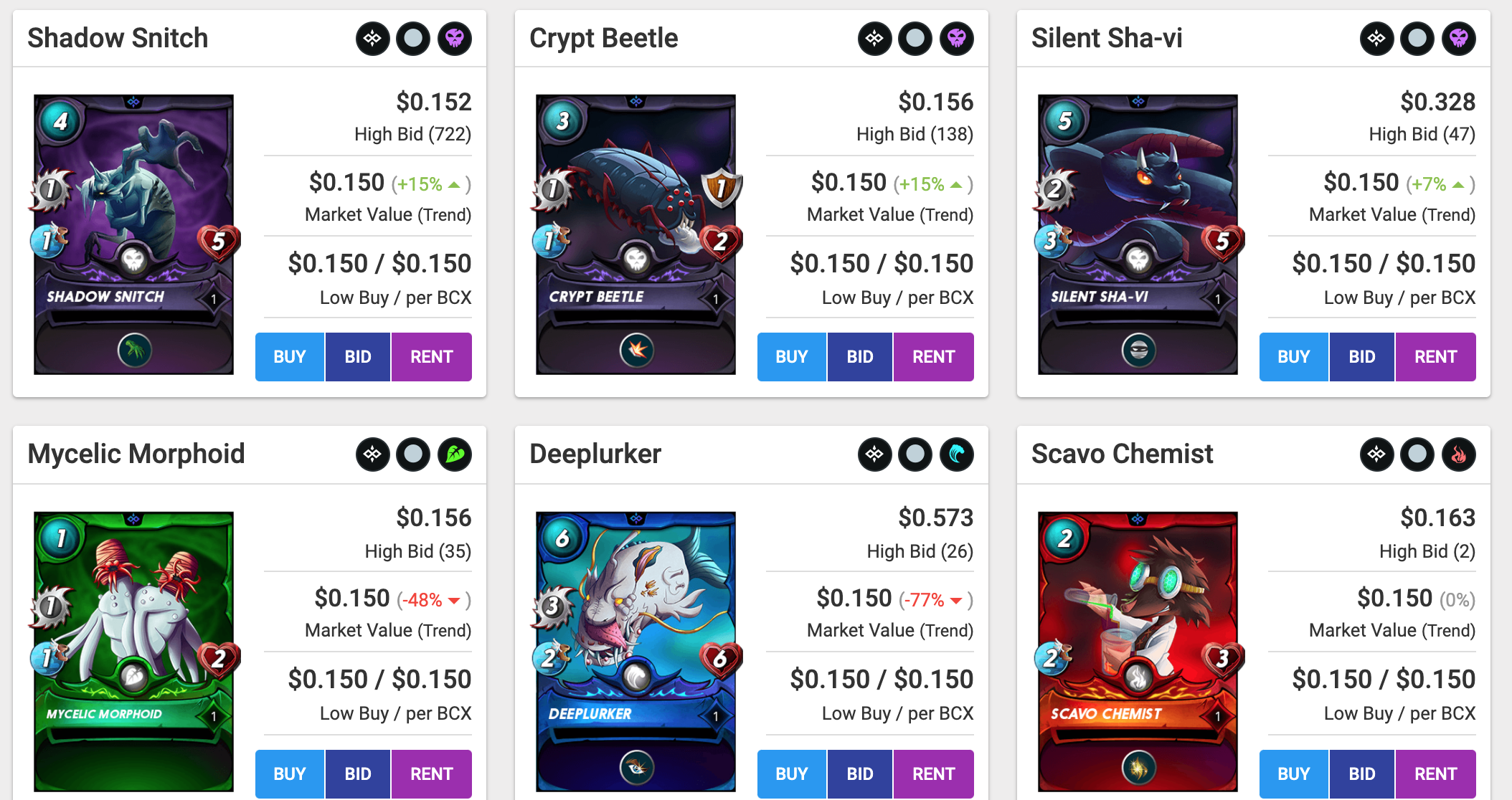 Source
The Chaos legion release yesterday was a welcome sight to the Splinterland's game. Chaos legion cards flooded the market and you could pick them up quite cheaply for now. The original cards that were pretty much priced out of the market will more than likely come down now seeing the strength of some of the new chaos cards which will give beginners a chance to level up hopefully before the chaos card become scarce resources also. That will not be for a while however as they is quite a few that are released. It gives a new sense of motivation to the players that just joined the game as it levels the playing field a bit more for them and they can build and level up a pack that will not cost 4 figures to make. This is important for Splinterlands if they ever think of progressing. I was struggling in bronze myself with level 1 cards and I got a helping hand from an all round top bloke @penderis who delegated quite a few cards to me to get me back on my feet. It was like giving shoes to a homeless man and I won't forget his kindness. That meant an awful lot to me and I really appreciated it. It's mad that I found bronze so hard to get out of. I finally got promoted to silver last night and I am finding silver a walk in the park compared to bronze. The barrier for entry to newcomers is madness for the game and I do think there should be DEC rewards for Bronze level 3's so to give them something to work for. The daily quests are shocking as you only win a few potions at that level and you can't really use them for anything. Even if you could sell them for a few Dec, it would be nice.
So this Chaos Legion couldn't come fast enough for me. The voucher I earned zero as I had little SPS so I am just gonna buy some cards on the market and hopefully stay in silver and go from there. I will start investing now as I believe I can get a good enough stack to stay there with this new release. It's funny how change affects people. Some are not happy with this release as they had their strategies to a tee on each mana level. Chaos does what it says on the tin and disrupts this. I am wondering will the flood of the chaos cards cause Beta cards to lose their value now. Maybe not as these are scarce resources. I read an article where Eva Cutthroat was very scarce and only 38 more full level ups and she is gone completely off the market. I am looking forward to the next few weeks of Splinterland's to see where the price will go with the older cards but the barriers for entry are definitely lowering which is good for everyone. The big players will make money as well as they have so many vouchers that they just pick what they need to do a max level and then just rent or sell the rest. So it's a win win for everyone. I am excited to play over the next couple of months now and it should bring a whole new kind of player to the game.
Posted Using LeoFinance Beta
---
---