This Sunday Is LPUD Why You'll Want To Take Part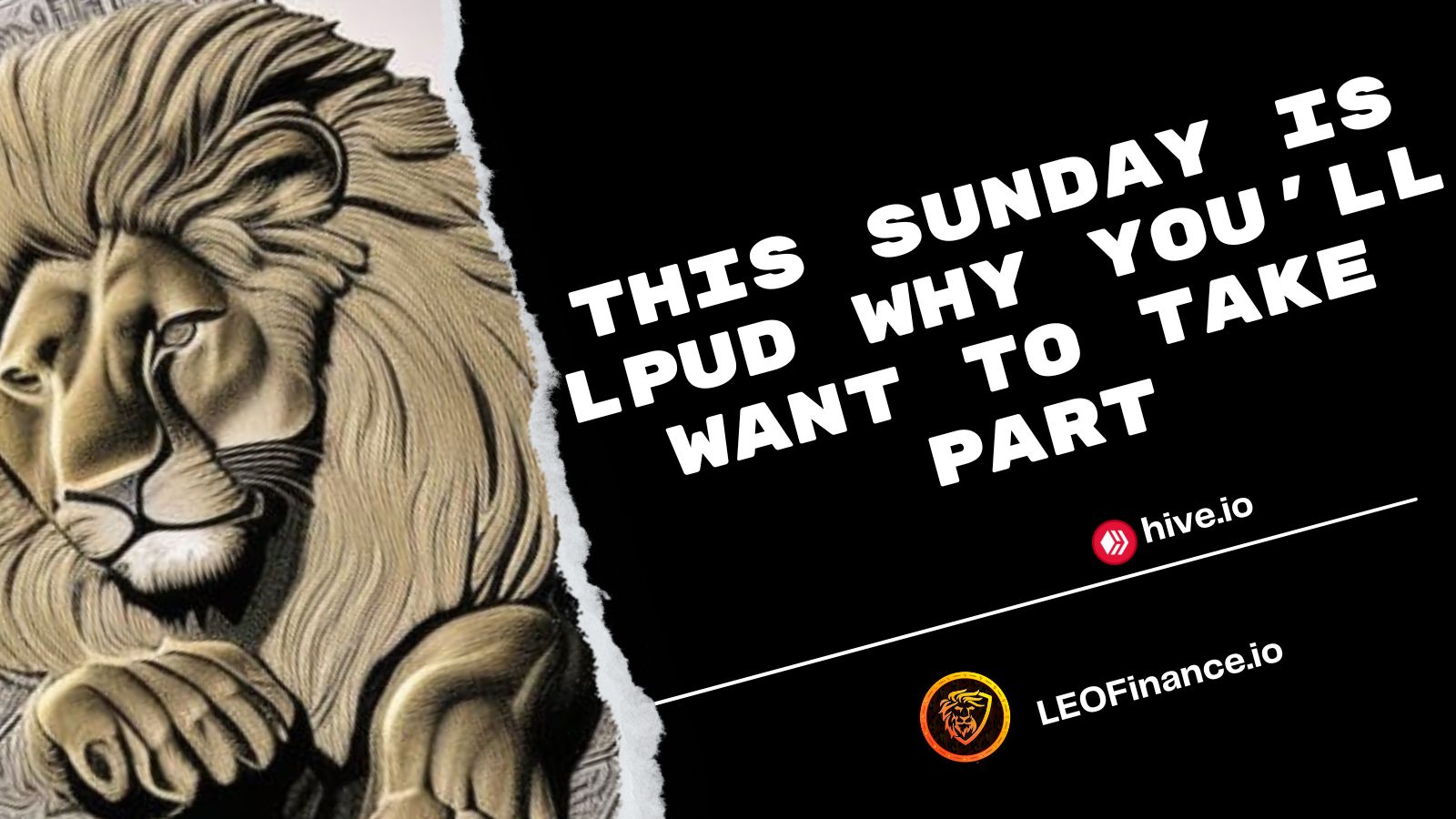 This Sunday Is LPUD Why You'll Want To Take Part
This Sunday Jan 15th 2023 Leo Finance will be having it's first power up day for the year! While there's nothing super special about this one it is still loaded with amazing prizes to be won plus of course powering up LEO itself has huge benefits like earning curation rewards and helping your authority on the platform.
New UI and Focus
The new UI is still in testing and is taking a bit longer then I would have hopped for. However it was the holiday season and things often crawl to a halt during those times. I do expect open Alpha in which everyone will get to use the new UI by the end of this month. That will most likely mean it's time to push and onboard people shortly there after if no big issues show up.
If no big issues show up then marketing efforts will start going into full affect by myself and I'm sure the team as well. That would put us at just before the next LPUD (LEO Power Up Day) on Feb 15th 2023.
That ultimately means this could be the last time to lock in LEO at a discount including that hive a long with many other tokens have been on the increase as of late.
The focus will then kick in and be geared towards adoption and soon after we should also finally see ad buy backs. I'm unsure if the team will go full lump sum at the start of it all from the months of accumulated crypto that will be used for buyback or if it will be spread out over time or not.
The first way we will most likely see a sharp spike in price which brings hype and further buying but dies out. (Not always a bad thing) The second method will be more of a gradual increase over time while the user base builds up. This might be the better method since the idea is to hold value, increase value all while increasing the active userbase that will continue to grow.
The Bull Market
At some point we are going to get a bull market in the next two years. While that's not a crazy urgency you have to factor in things like a $0.05 LEO token at the moment and realize it has a lot more chances of going up in value instead of going down over the next 2-3 years. This would be your hodler gang and people that invest in a smart way and not day trading (which is gambling).
LPUD
What is LPUD? It stand for LEO Power Up Day where everyone gets together and powers up some LEO tokens a layer two token of the Hive Blockchain. Powering up at least 150 during that day will get you a nice little badge On top of that many other prizes will be up for grabs which will be three week delegations. These delegations earn a decent APR on them so three weeks of holding and curating with them will yield you a decent result in terms of extra LEO tokens you earn yourself.
Posted Using LeoFinance Beta
---
---