🍉 [MELN] Weekly EXODE Giveaway #14
Hello, Pilots!
Quite a lot of stuff has happened to EXODE in the past week, and I am very excited to talk about it.
First off, danger generation was added (about 10 minutes after I posted last week's giveaway, lol) and you can now claim intel and discover your dangers. My planet has a total of 6 dangers and none that are so bad I am concerned. However, I happened to get a fun contradictory combination of dangers in that I have both "Unbearable Heat" and "Intense Cold" at the same time, present everywhere and all the time. Hopefully this cancels out into the perfect temperature, lol.


Secondly, 'Staking Fleets' are making an appearance soon! We do not have much information at this time, but there will be more revealed during this month according to @elindos. Settler Points will also be released at this time. There may even be a bit of EXOFUEL released as well.
Thirdly, Activity Points have been expanded upon, and we now know that there are three different types. Colony Points (CPs), Planet Points (PPs), and Space Points. No mention of Sponsor Points in the part of the development log yet. You spend these Activity Points in order to start missions on your planet.
Lastly, we received a basic overview on how Away Teams will work in-game, with every mission reducing stamina and every event during that mission either increasing or reducing morale.
Inspired by @nelthari's comment on last weeks Giveaway, this week you have a chance of winning:
1x Ayumi
Ayumi is probably the most liked card in all of EXODE. When I asked people what their favorite card was in the very first 🍉 [MELN] Giveaway, she was by-far the most picked. Not even for her stats, either, just the amazing art on her card. While the art is great, where she really shines is her stats and bound cards. Ayumi is a nigh must-pick in any Syndicate deck. You can only have one of her because of the 'Veteran' keyword, but with her skills and bound sword she is a one-woman killing machine. I think she should have some bound armor as well, because look at her, however she does not at this time. Maybe Elindos is too afraid that will make her overpowered. She does have a bad trait, 'Narchophile', which is EXODE's nicer way of saying "Drug Addict", although we have yet to see how this will affect gameplay. If you have a full-on drug manufacturing build, then it doesn't really matter if all of your crew is addicted to drugs, right?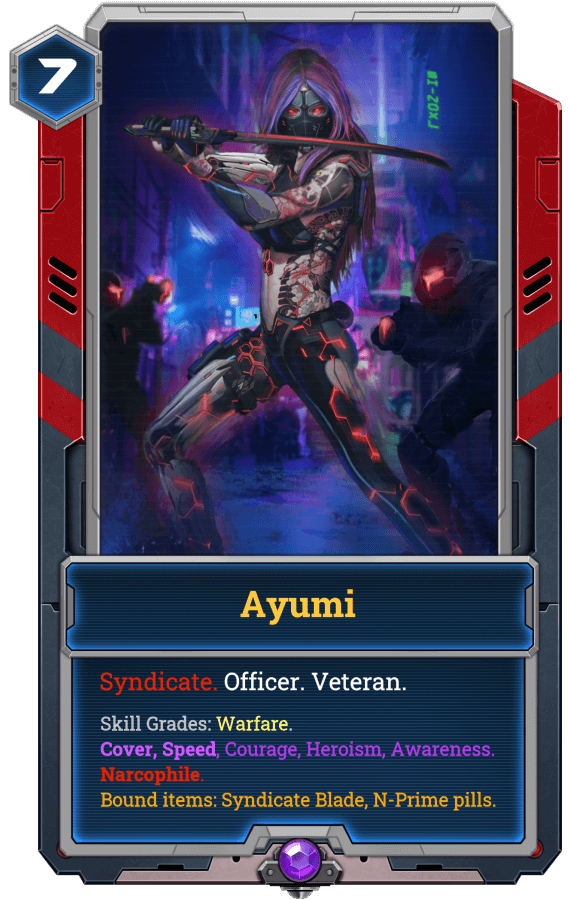 This card is worth $3.44 at time of writing.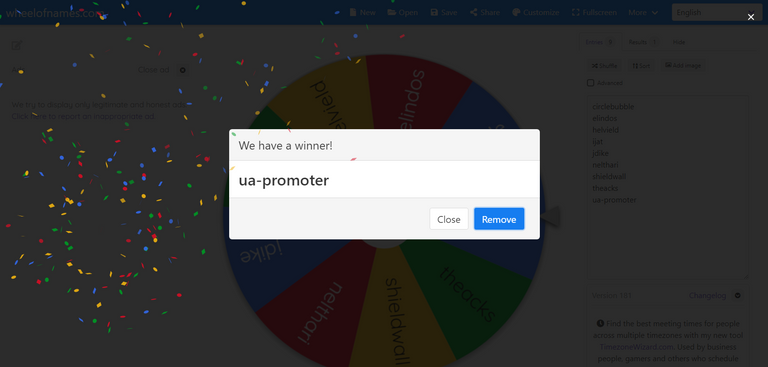 In last week's giveaway, we had 8 entrants. Congratulations @ua-promoter, you have been sent your prize.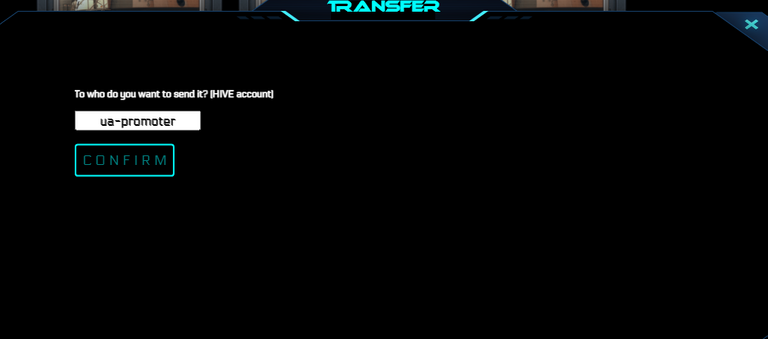 How to enter:
Upvote this post
Reblog this post
Comment what your favorite planetary danger is!
The winner will be chosen by random on Monday, December 13th.
As usual, I will be tipping my favorite comments with the recently updated #hivepizza!
EXODE is a real-time strategy space colonization game here on the Hive Blockchain. If you still have not bought your starter pack and signed up, use this Referral Code(c956af8) and you'll also receive 2 free Alpha Booster Packs with 5 NFT cards each and a free Epic Alpha Character. For more information and links, check out the developer's page, @elindos.
---
---