How to cut and sew a camisole for a transparent lace fabric
Hello everyone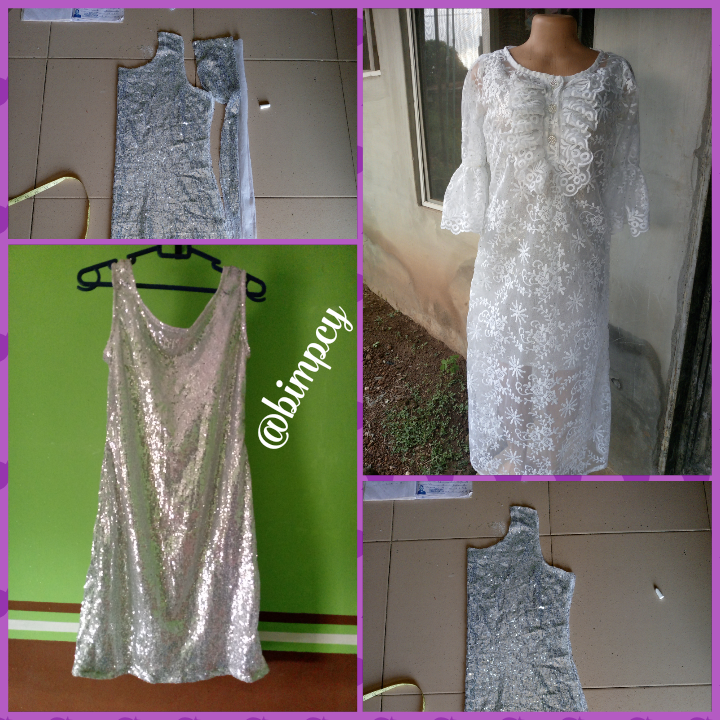 Greetings to you all on this beautiful day, it's my pleasure to share with you the cutting and sewing process of this camisole which was made for my neighbor's new outfit I made for her.
Camisole are usually sleeveless garments, either long or short, depending on your preference worn by women as inner for a see through garment.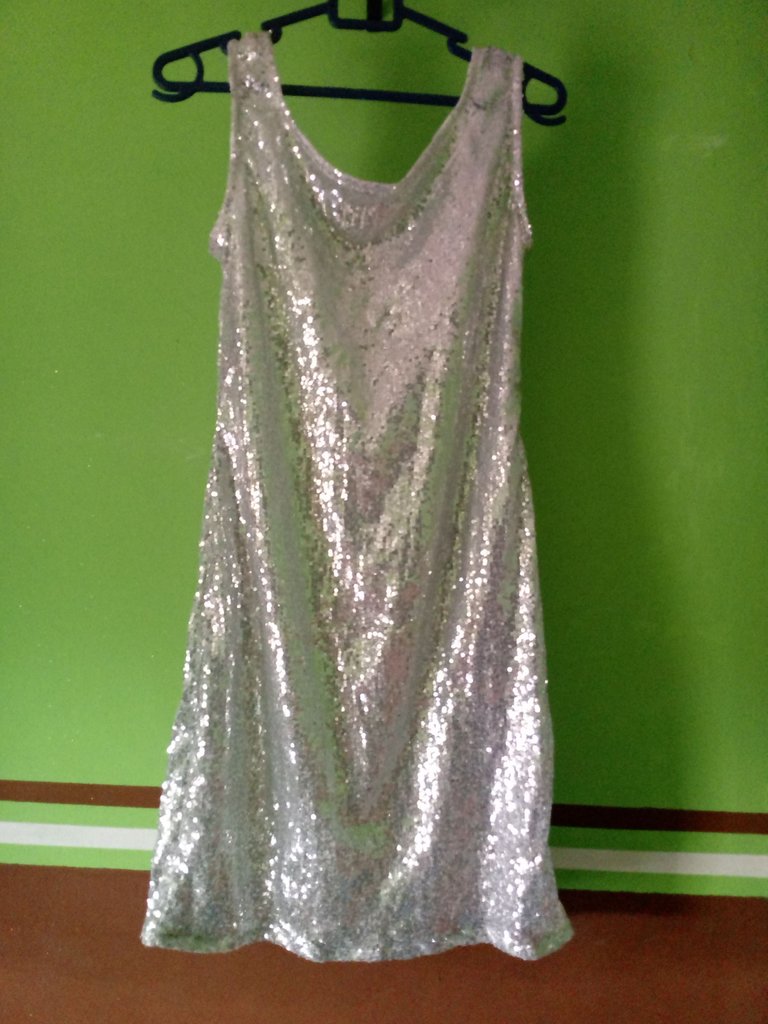 I made this beautiful and simple camisole for my neighbor Mrs lawal after making an A-shape gown for her for her sister's wedding, the fabric I used to make the outfit for her is a lace fabric which is very transparent, so she needed an undergarments to wear as an inner for the lace outfit. Looking at the dress below, you will understand better why she really needs the camisole.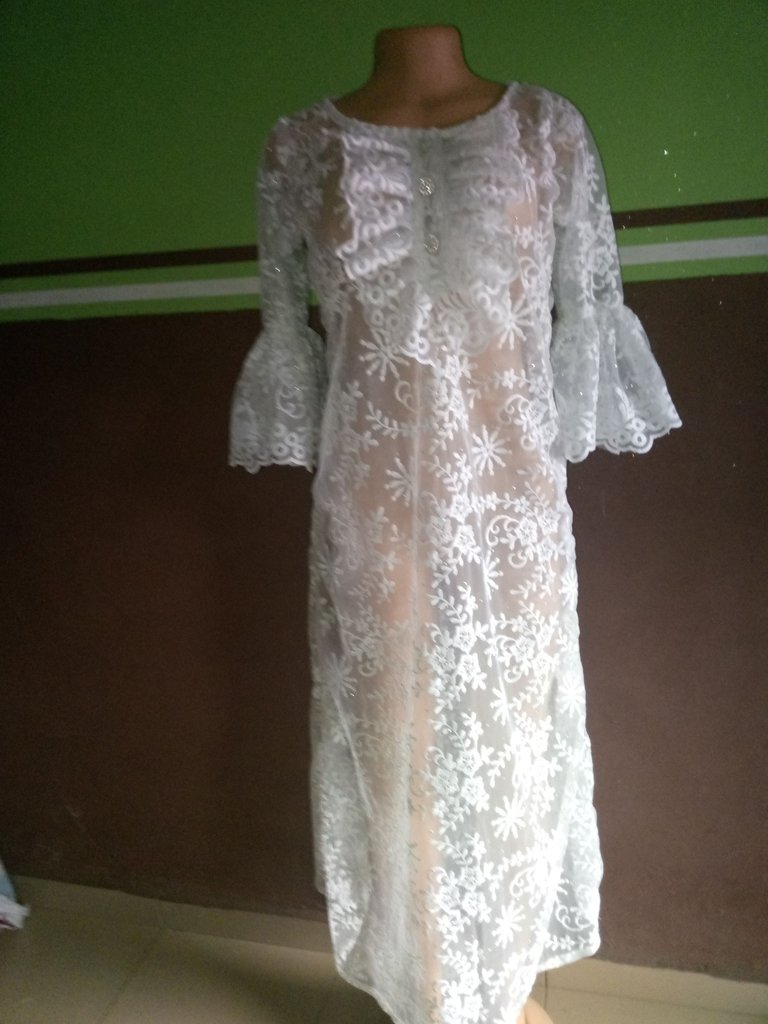 cutting and sewing process
To make this particular camisole, I got a shining sequence fabric because of the texture and the see through type of lace fabric I got 1trousee length of the sequence fabric which was measured 45 by 60" from the market.
To begin with, I folded the sequence fabric into four for the front and back to be cut out together, after which I marked out the shoulder measurement, bust, waist, hip and full length measurement as well, the horizontal measurement was marked out by dividing all the circumference measurement by 4 and adding ½" allowance for ease and 1½ for seam allowance.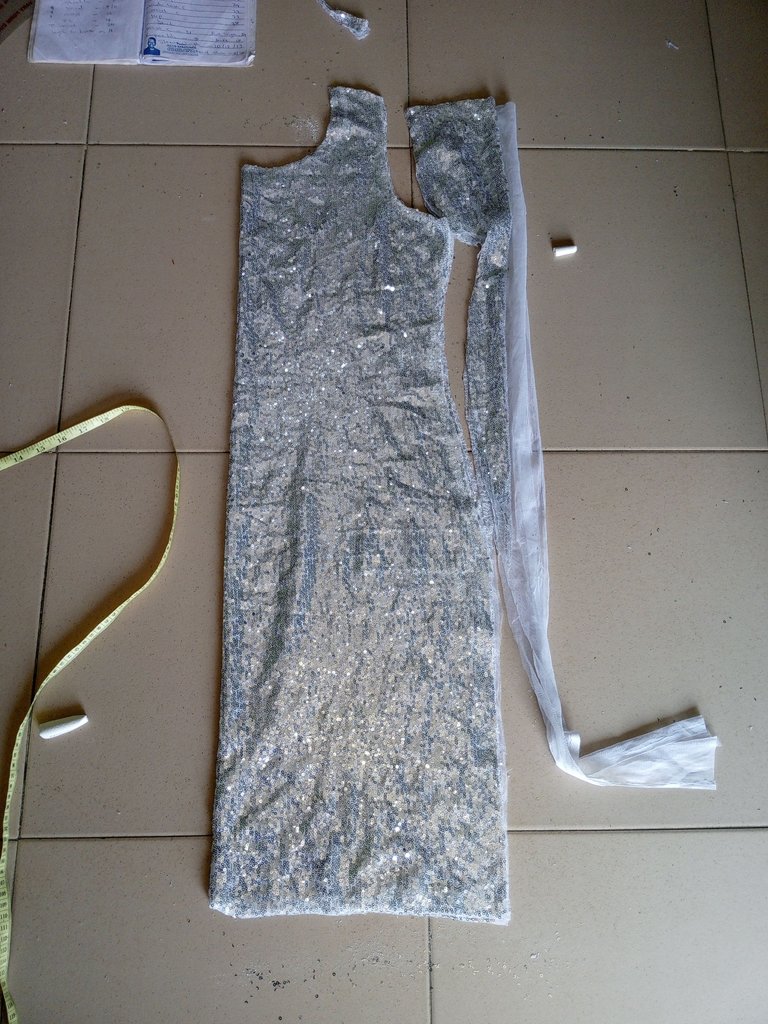 The shape was cut out with armhole depth of 9", neck width of 5" and neck depth of 6" for the front and back, this was done in other to avoid the camisole showing underneath the main outfit, that will not be nice at all, so the neckline has to be deeper than the main garment.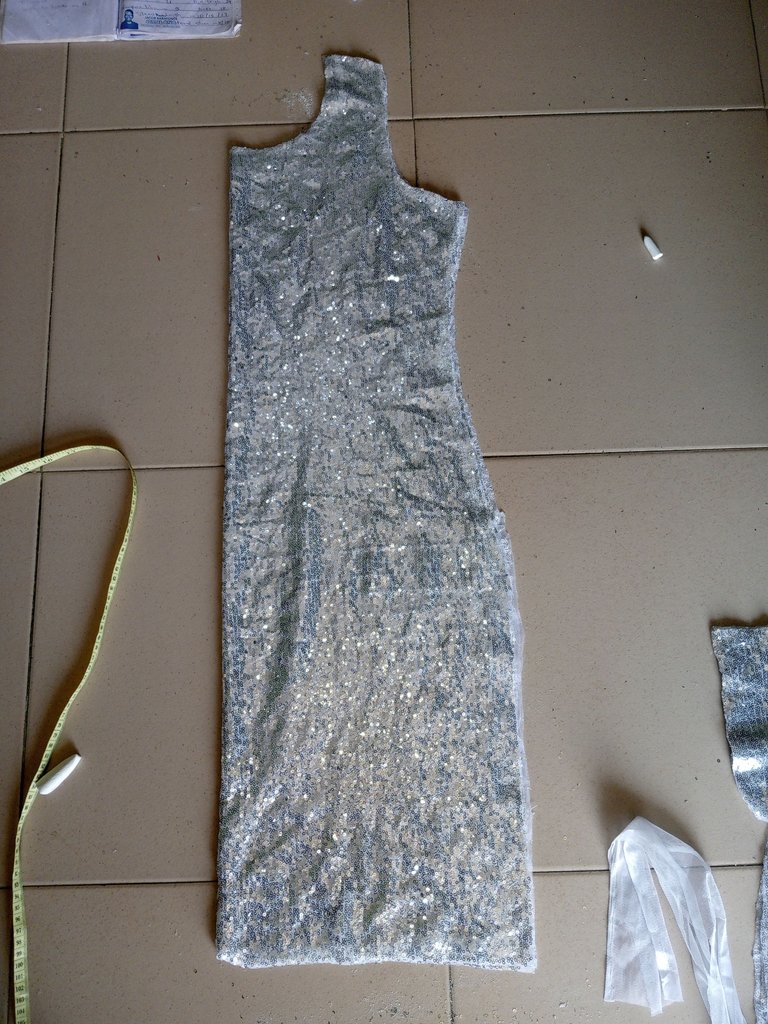 I made this for a breastfeeding mother, so for it to be convenient for her to breastfeed her baby, the center front was slashed down by 6" to the under bust and I added zipper to it after the armhole and neckline has been neatly piped with a bais tape.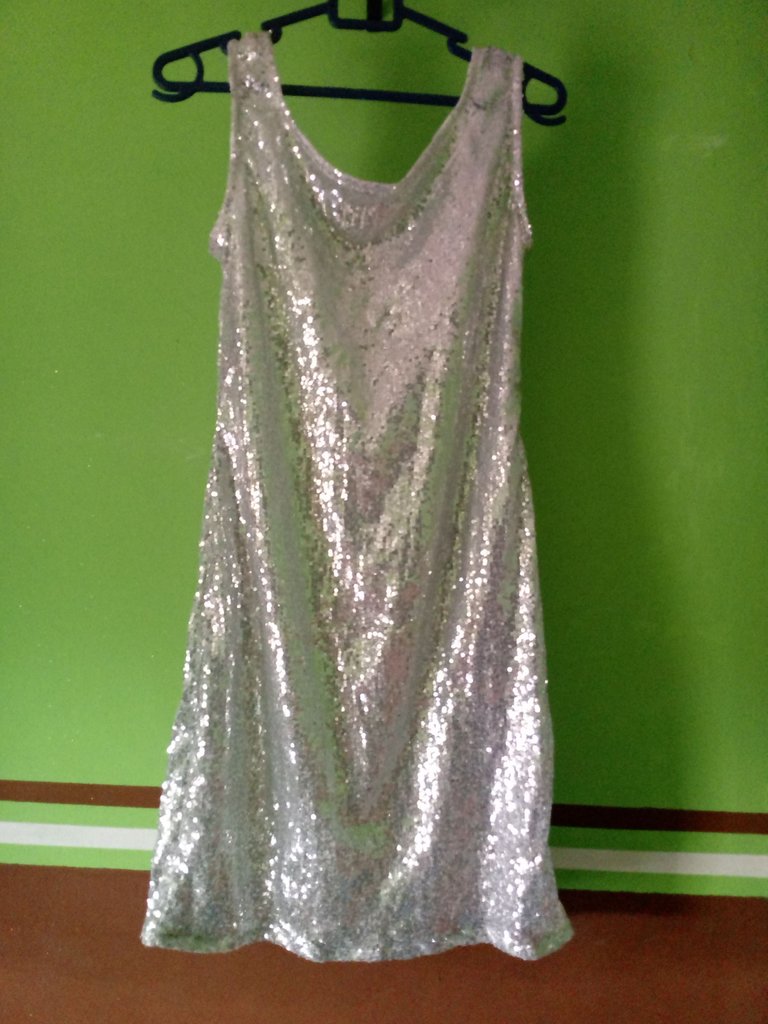 This is the final outcome of the camisole worn under the lace outfit I made.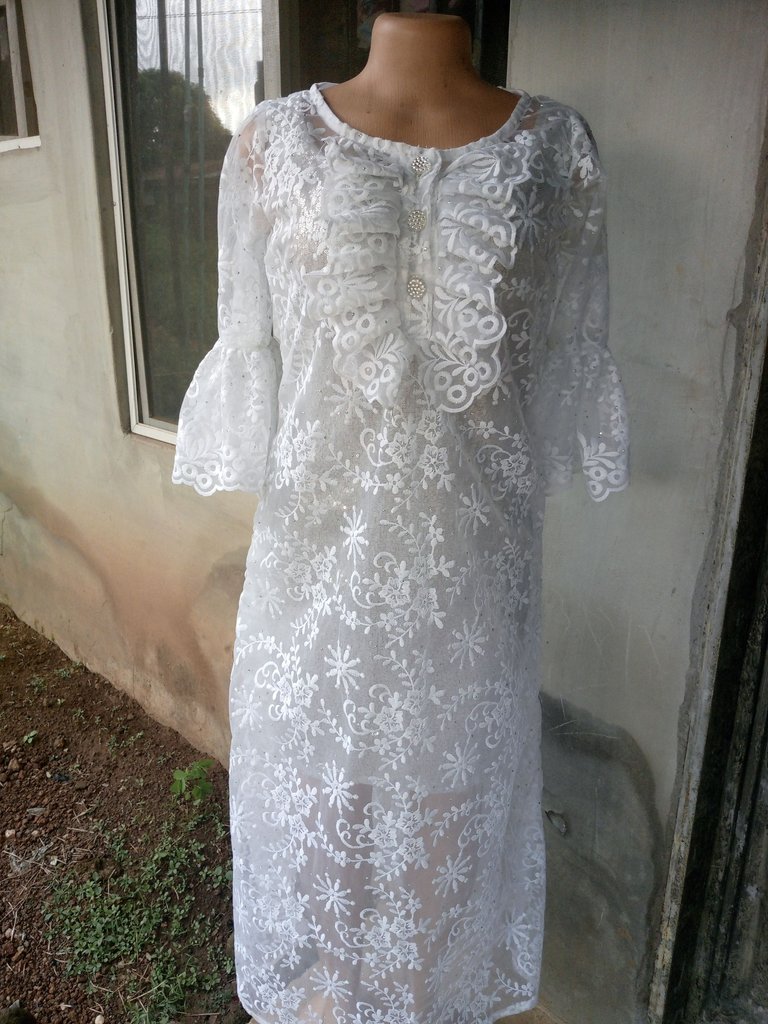 Thanks for your time, support, comment and encouragement, until my next post, do have a great day 💕💕💕
---
---