Final sewing process of a key hole neckline gown with the combination of sequence and velvet material
Hello hiveians
Good morning and welcome to a beautiful day this week has been a busy week for me lately but I hope you are are doing great.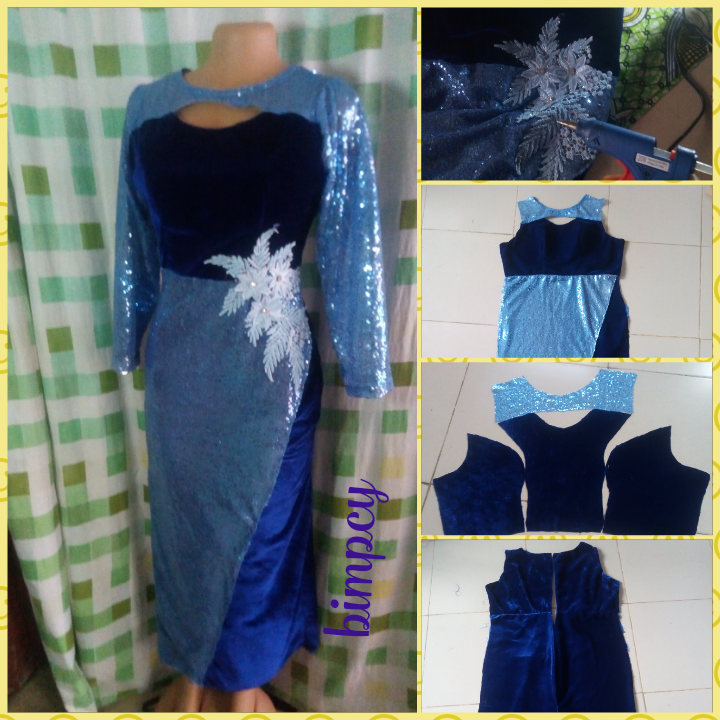 Today, I'm here to bring to you the completion of the key hole neckline gown that i posted the cutting process of the upper bodice 2days ago in my blog with the combination of royal blue velvet and sky blue sequence fabric.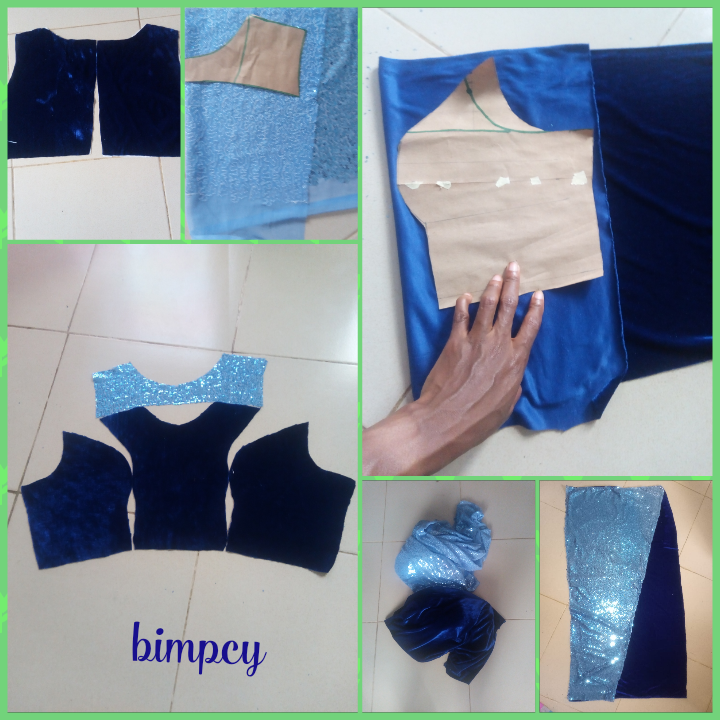 The cutting process was posted in my blog recently, this is just the finished dress after all the necessary pieces had been sewn together with my sewing machine, In order not to leave it just plain and also to add more beauty to the dress, I went to the market to buy an flower applique and add to it with candle gum just the same way I did for the little girl's dress I made.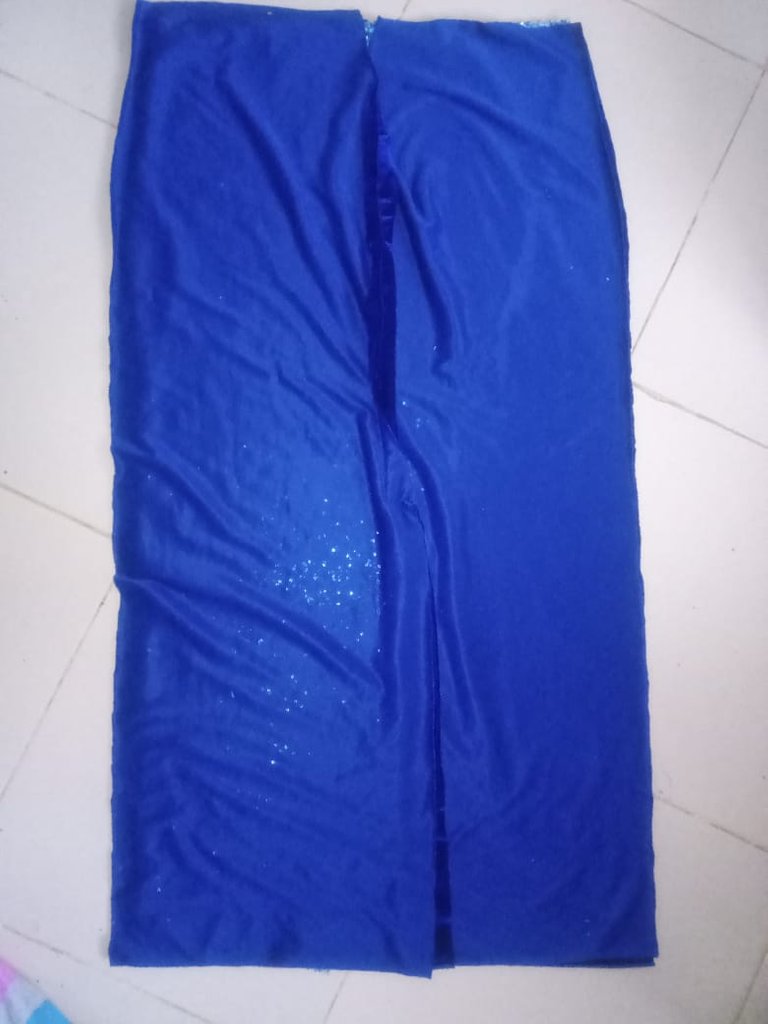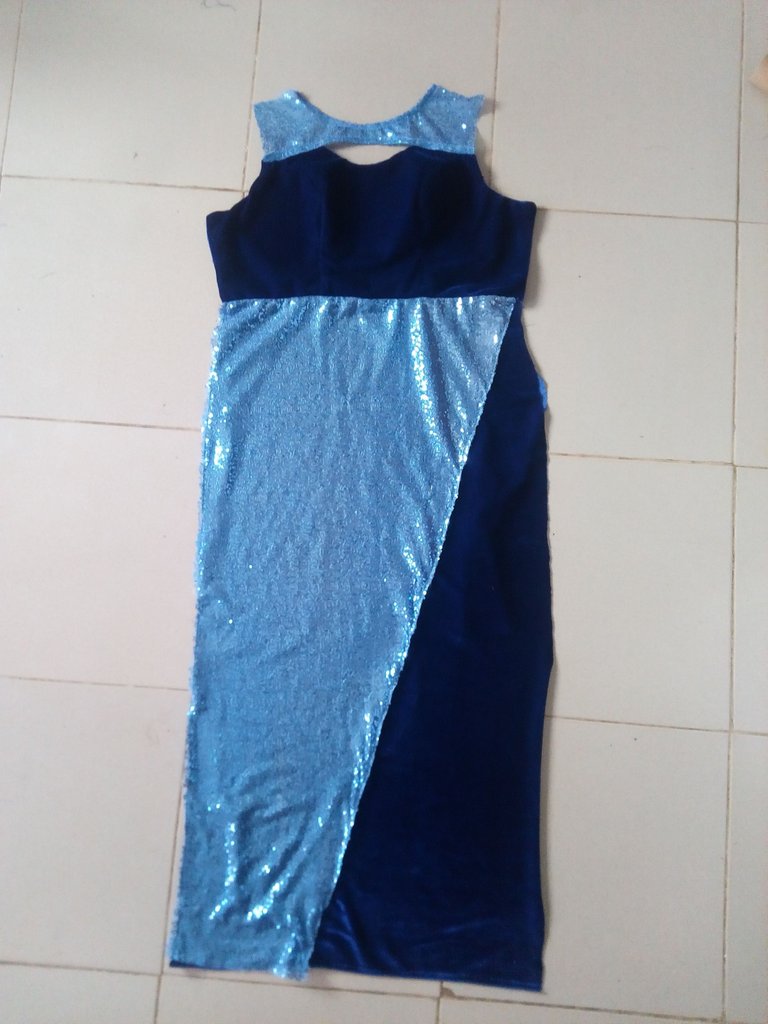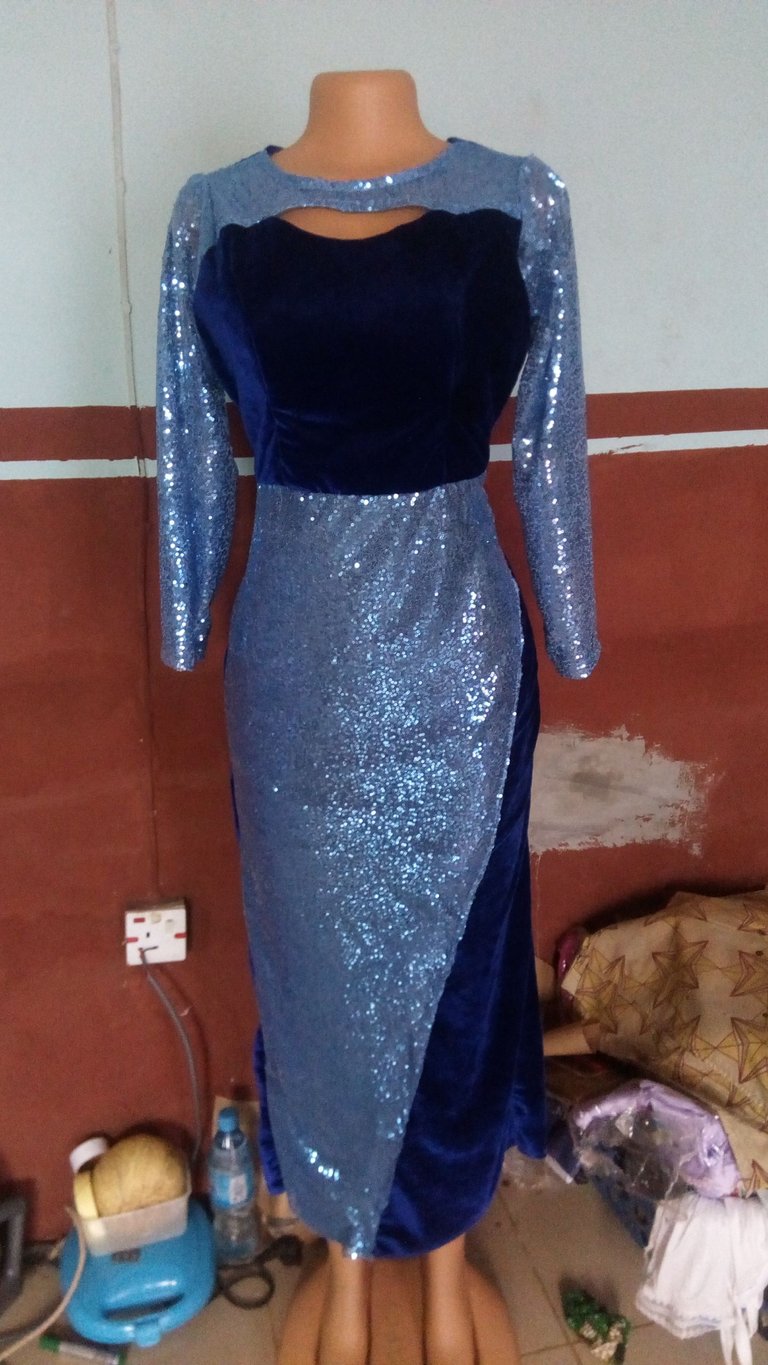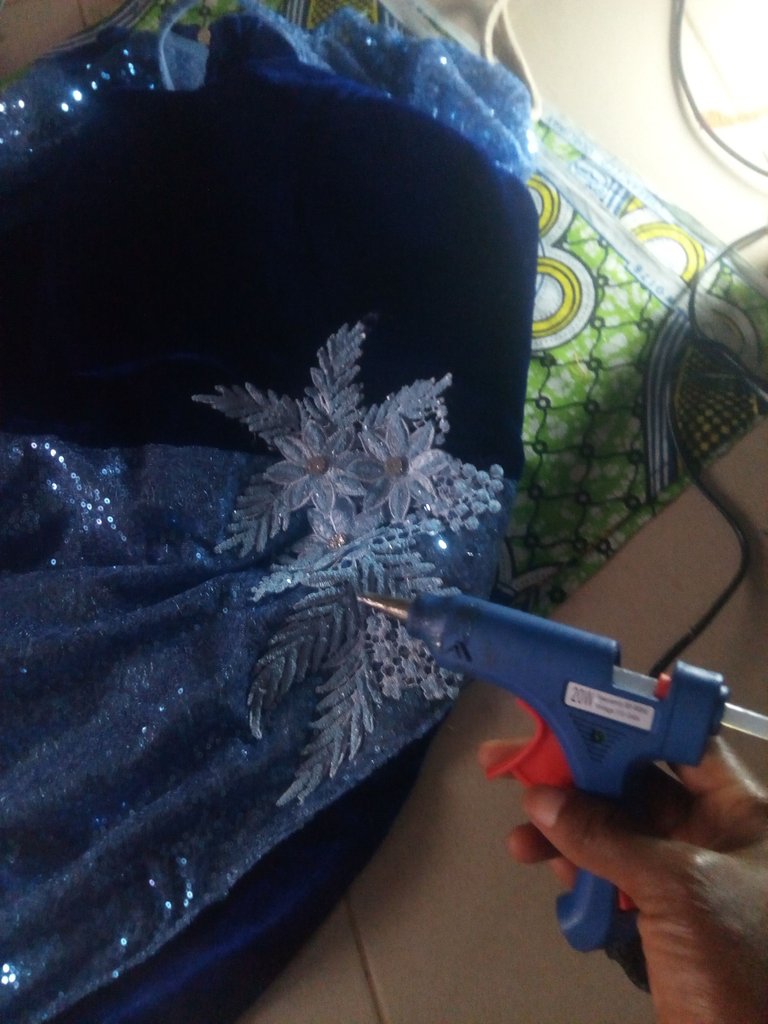 It came out beautiful and I do much love it.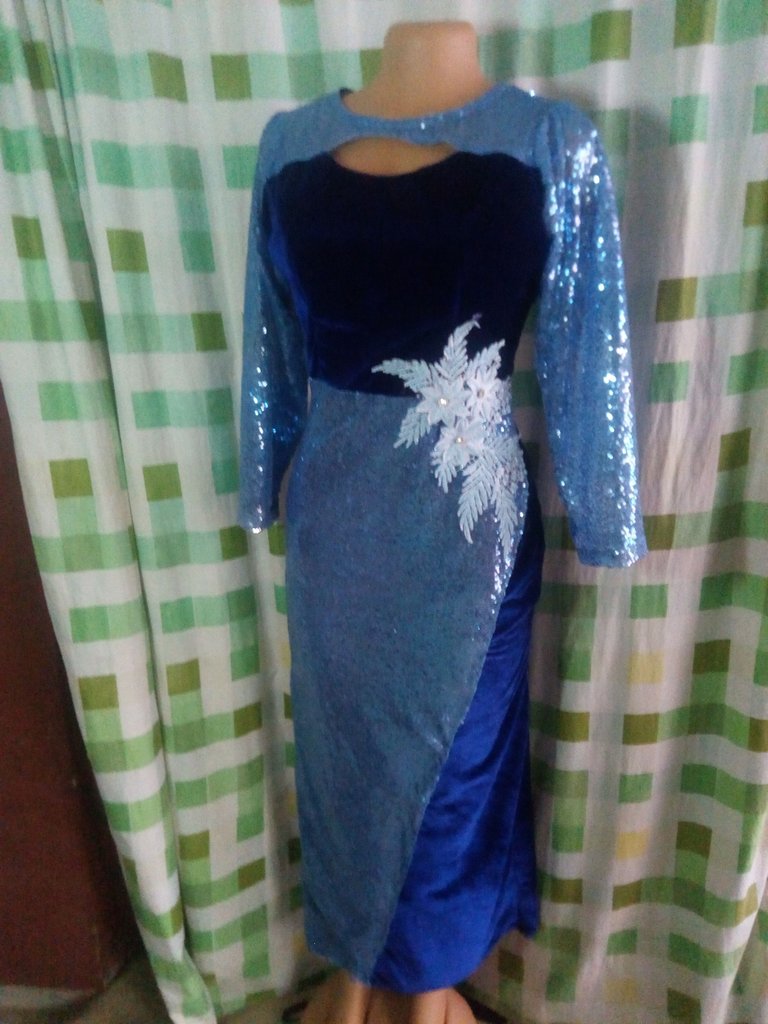 Thanks for stopping by and taking time to read my post, have a great day.
---
---