Cutting and sewing process of iro and blouse with sequence stylishly designed with tulle
Hello hiveians
A lovely morning to all needleworker on this beautiful Monday morning @needleworkmonday, I hope you are all doing great.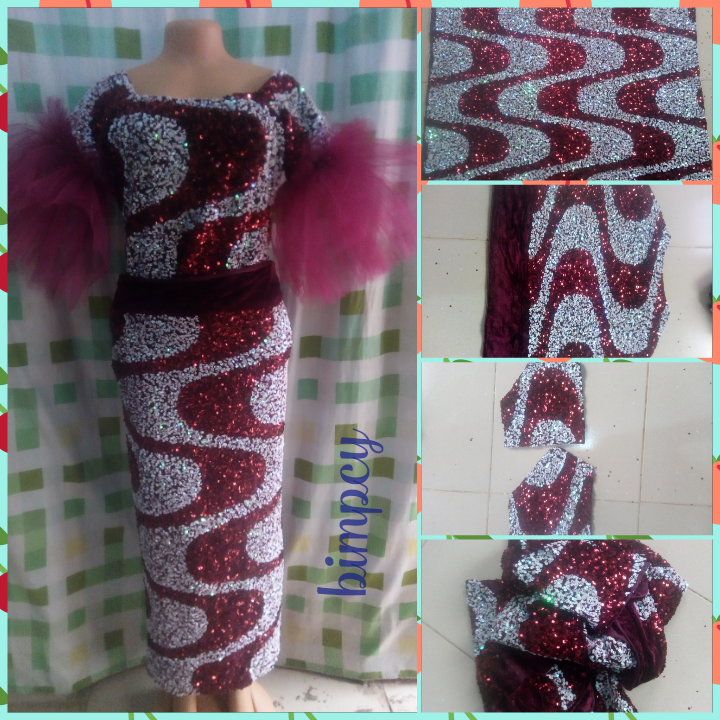 Today, I will be sharing with you the cutting and sewing process of iro (wrapper) and blouse I made recently with sequence fabric.
In cutting and sewing, one tends to come across different types of fabric, the first time I made a dress using sequence fabric, I promised myself never to collect it from any of my client again, maybe because it's my first, when I wanted to cut and I tried to fold in two, I found it very difficult as it was just just straight no matter how I tried, buy at the end, I was able to cut and sew it.
A client brought this again and I was like sequence again but I thought to myself, this is just wrapper and blouse so no much stress.
My challenge started when the fabric was not enough and my client said I know what to do as usual, so instead of cutting directly on the fabric, I drafted the measurement on a brown paper and then transferred it to the main fabric.
After cutting out the wrapper we which was the first thing I did, I used the remaining fabric to cut an off shoulder straight blouse with small sleeves and I added tulle to the hem of the sleeves.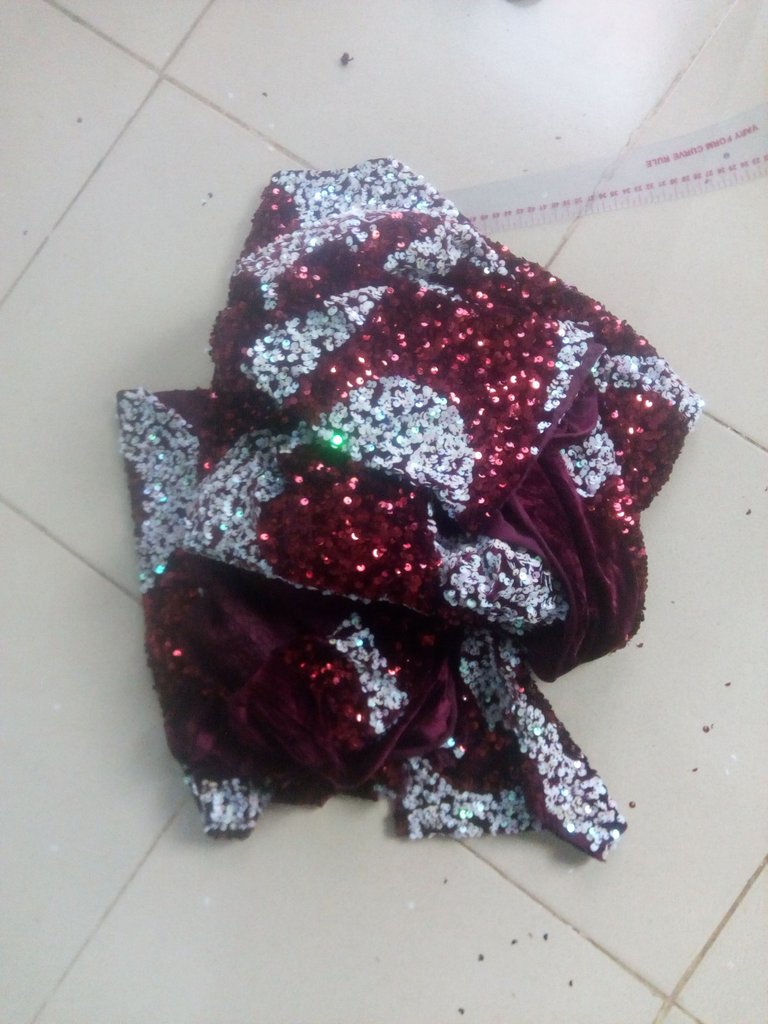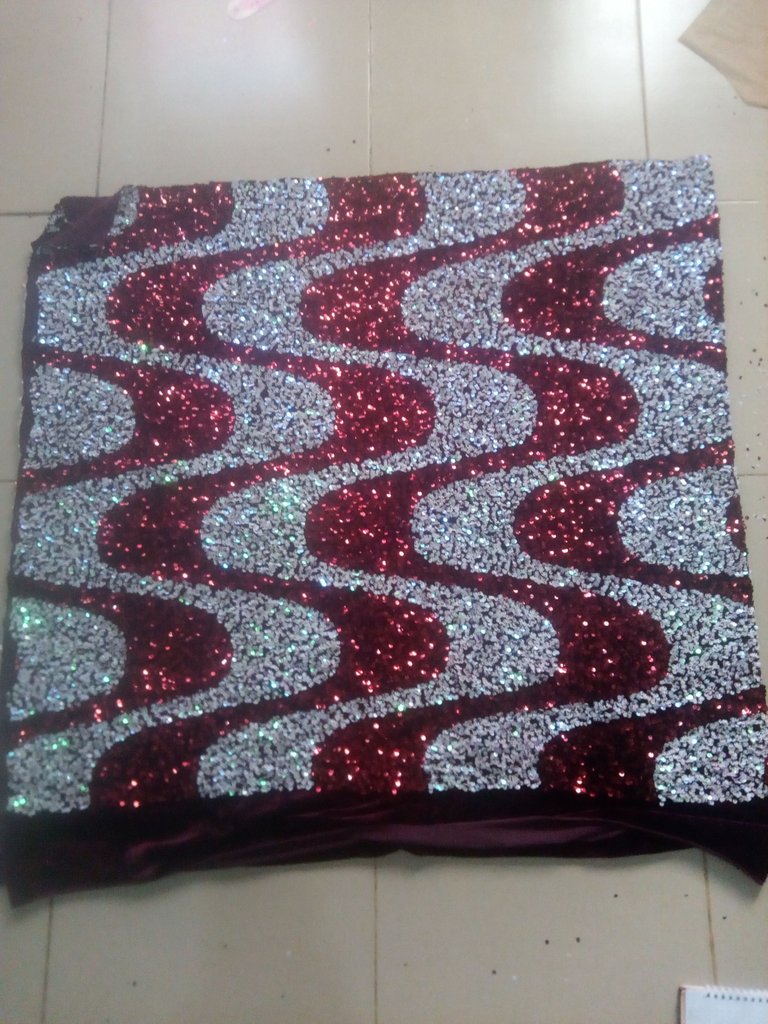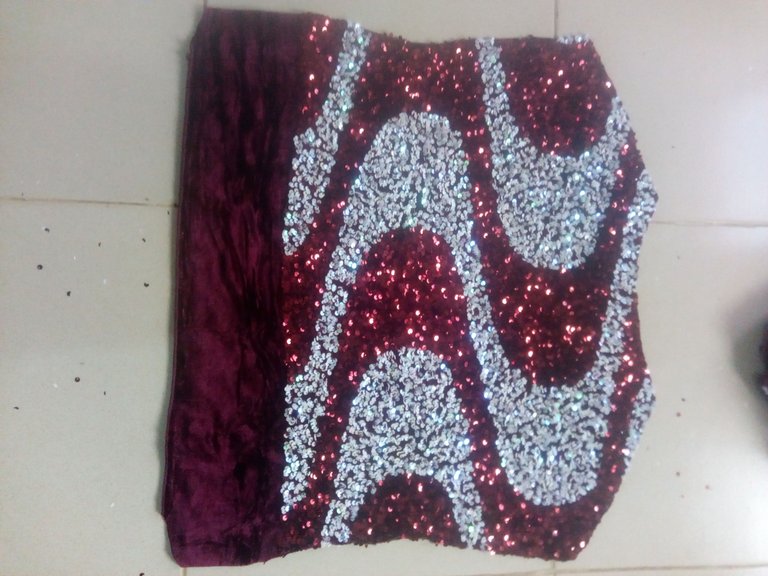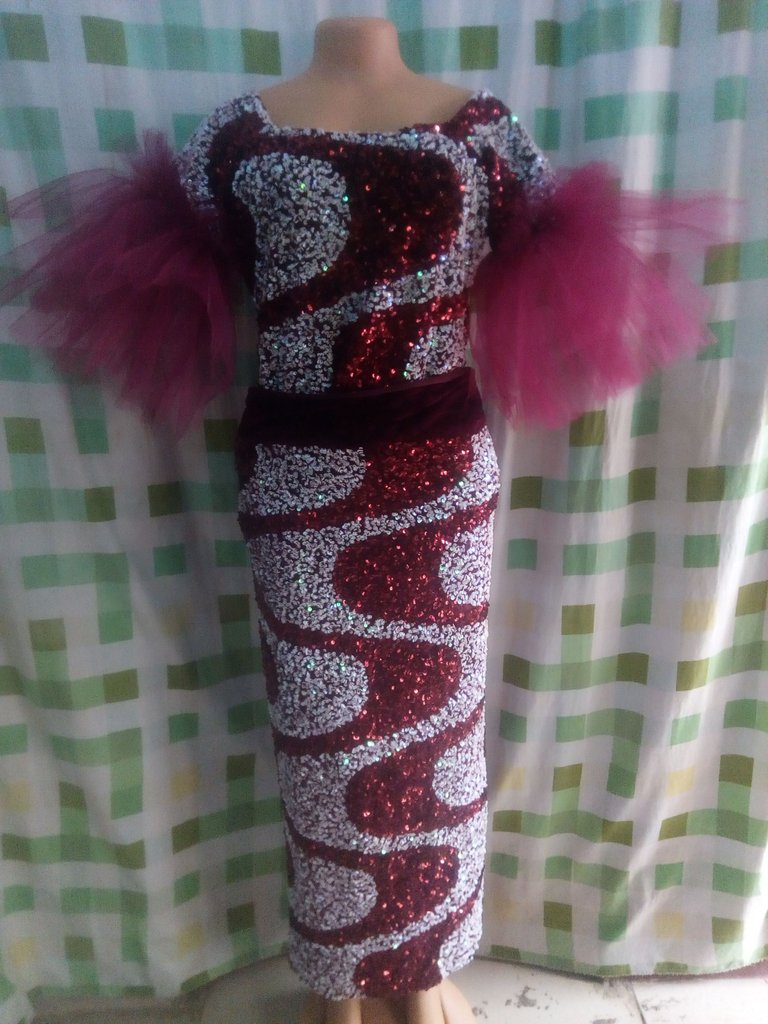 Obviously, this is so beautiful and I love the outcome.
Thanked for always viewing my blog, for your comment and support.
---
---