Creative design of an inverted pleat gown with balloon sleeve for my sister's friend
Hello beautiful people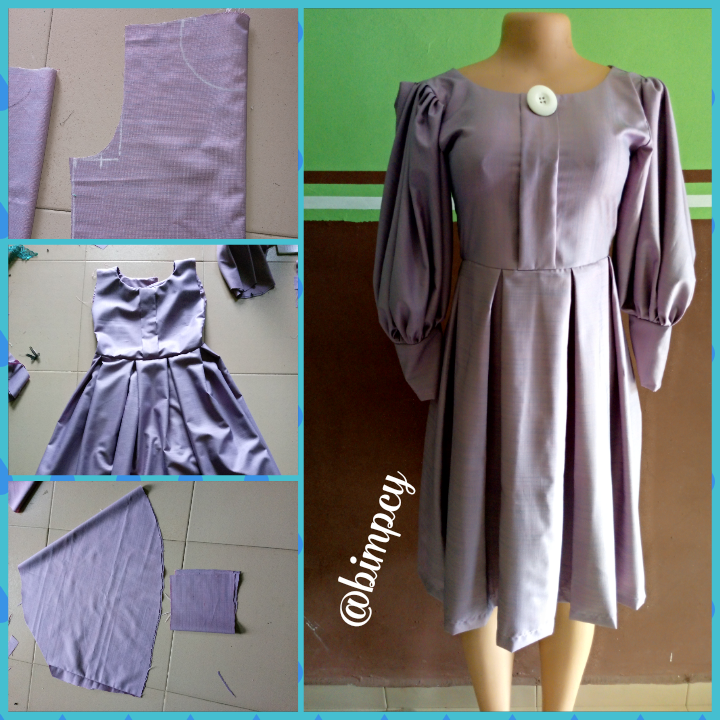 Greetings to you all on this beautiful day, it's my pleasure to be here once again to share with you the making of this beautiful outfit I made for my sister's friend.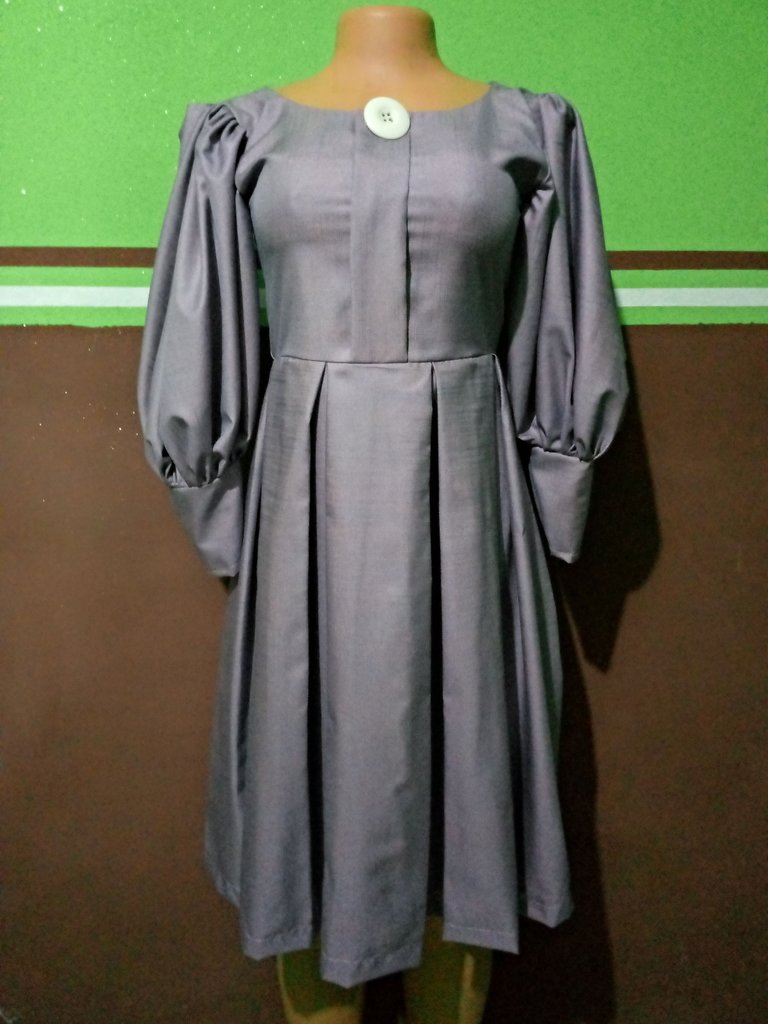 Before I started making outfit for my sister's friend, of course she has someone who usually make her outfit for her but all she put on is A-shape gown that almost all her outfit is just one particular style, one day, she sew the outfit I made for my sister and she loved the style and how it looked on my sister that she eventually asked who made the outfit for her and she was told I did, few days later, she brought her fabric and told me to make any style of my choice and I ended up making a short gown with side ruffles for her, she and her husband love the outcome of the dress and since then, I became her tailor making beautiful outfit for her.
My sister's friend belong to a cooperative society where people come together to save money and also lend out the money for members who are in need of it, it is their anniversary and every member we're giving 2trousers of fabric of 45" by 60" each. I was contacted to make something nice with it and this is what I came up with.
Here is the cutting and sewing process
First was to calculate the number of pleat and multiply by 3 plus the waist measurement and zipper allowance, then I went ahead to cut it out from the fabric using the full length minus the half length.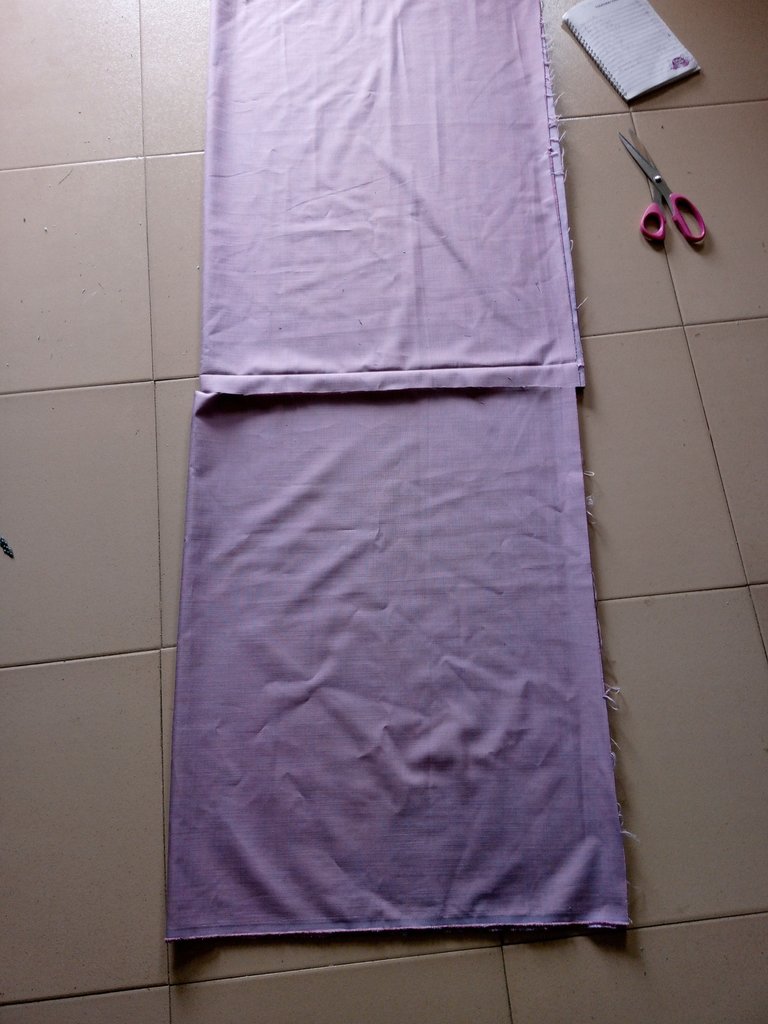 Then I cut out a basic bodice for for the front and added a big single pleat at the center front using her bodice measurement as well with seam allowance. The back part was cut out using a basic back bodice pattern with dart and zipper allowance.
I made the pleat on the center front before cutting out the neckline.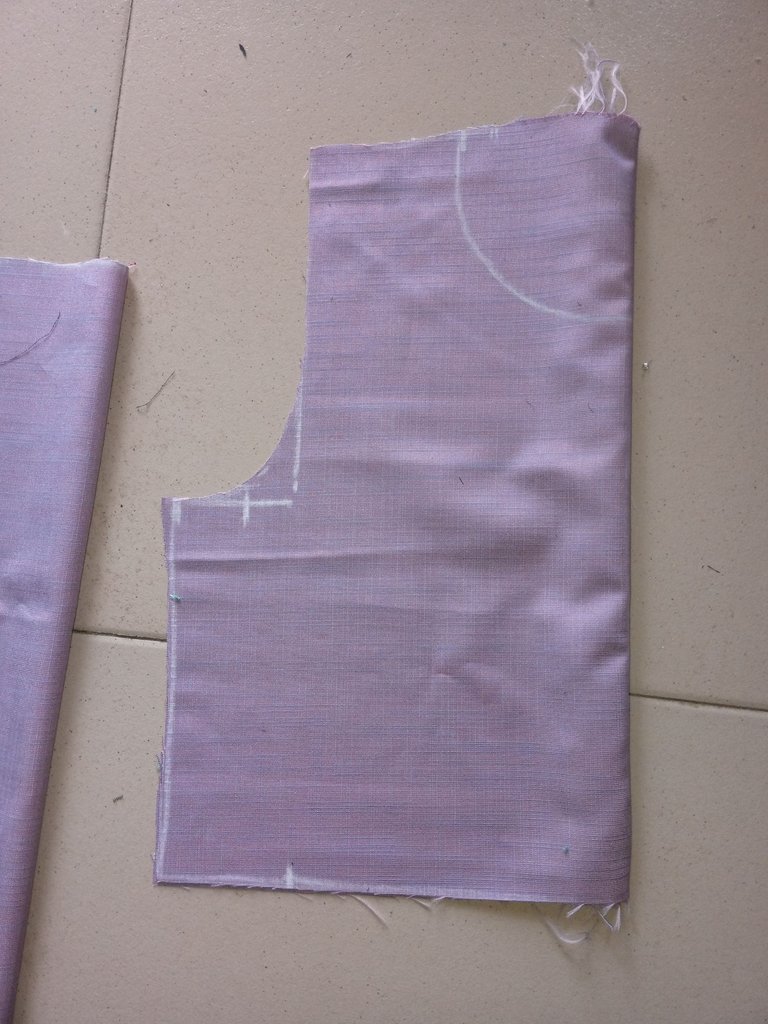 To make the balloon sleeve, I folded the fabric in a cone like shape and measure out the round sleeve measurement and the desired full length measurement then it was cut out with a band of 5" long and the round sleeve measurement.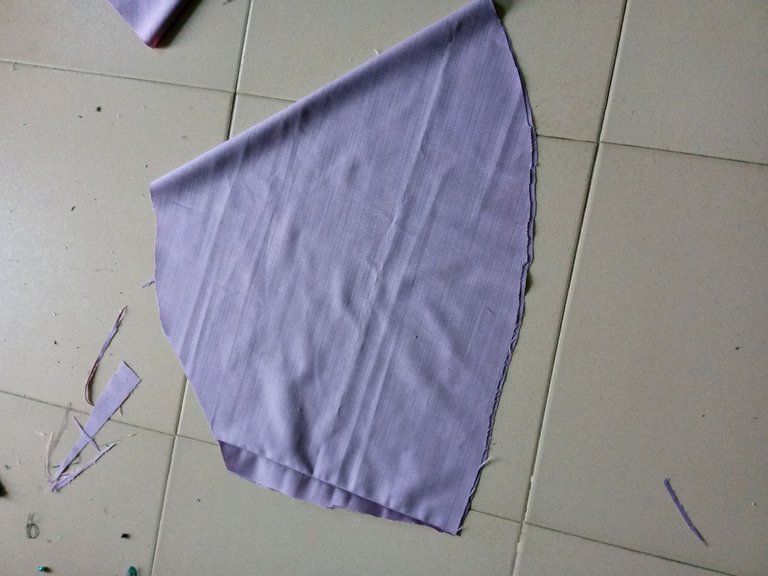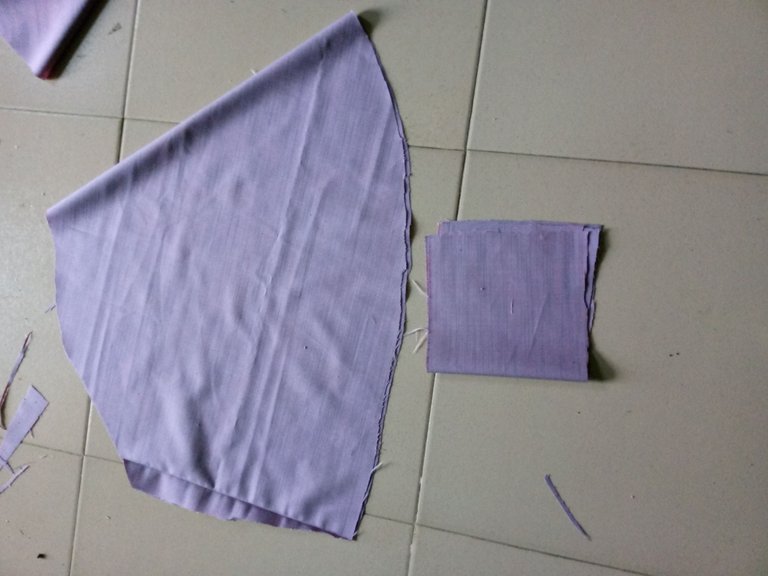 All the cut out pieces were sewn together with the inverted pleat, the neckline for the front and back were sewn with facing for neat finishing, zipper was sewn to the back at the zipper allowance.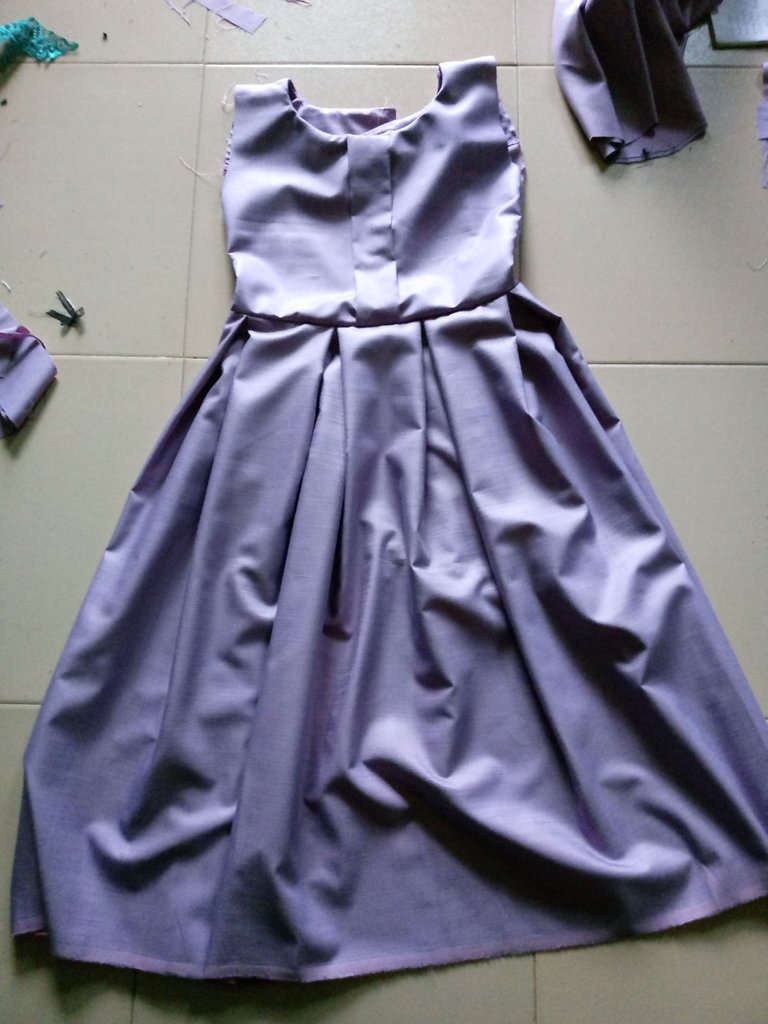 The cone sleeve was carefully and neatly sewn to the 5" band and was finally sewn to the armhole circumference.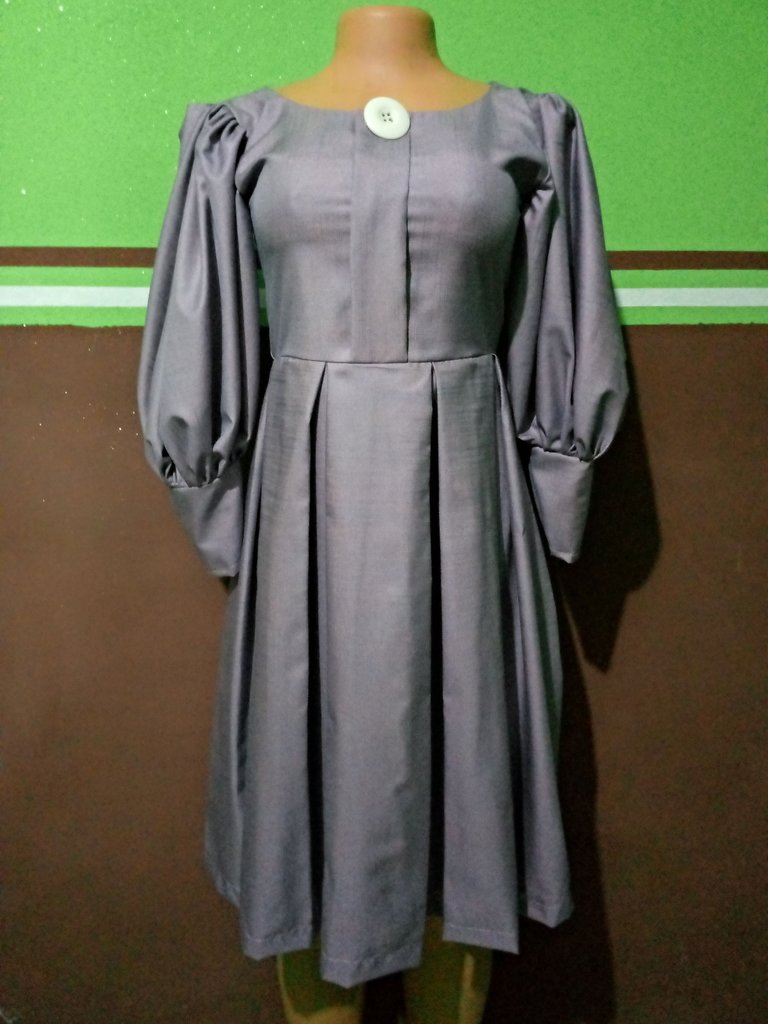 This is the final and beautiful outcome of the dress with a big button attached on the pleat at the center front.
Thanks so much for your time, support, comment and encouragement, do have a great day 💖💖💖. Until my next post.
---
---