Always crave for more knowledge and you will be surprised at what you can do, creative design of a ruffled off shoulder neckline peplum blouse with the combination of Ankara and pain material.
Hello hiveians
I welcome you all to this beautiful Monday morning @needleworkmonday a community where the #needleworkers show case their creativity, using needle and thread.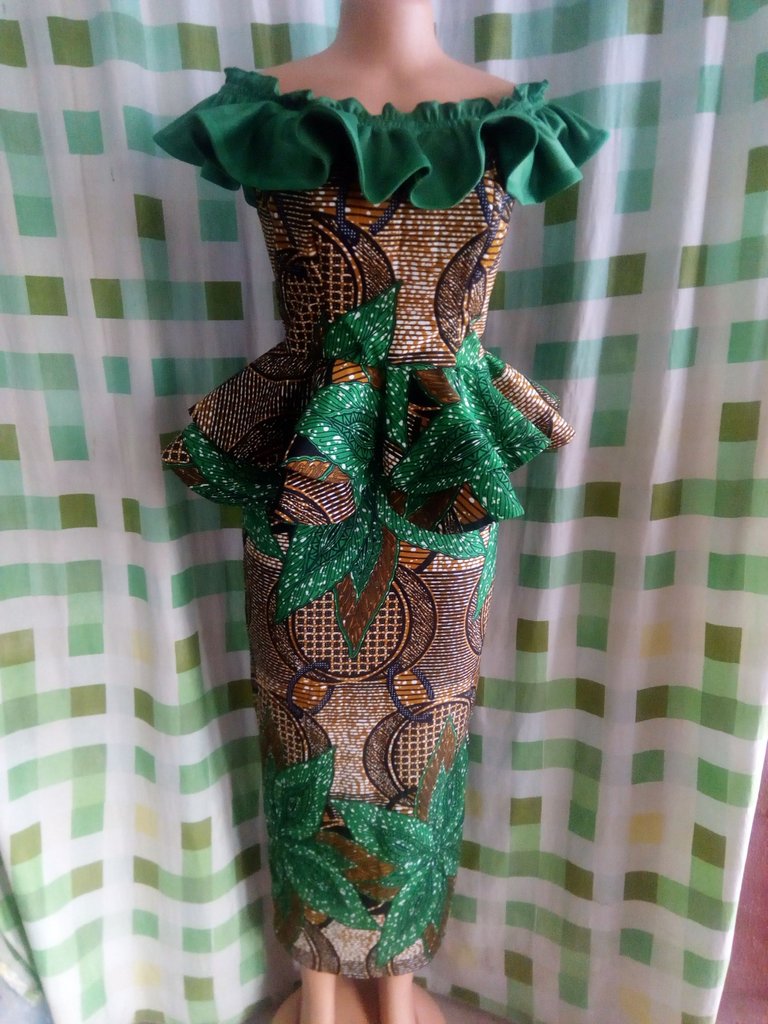 It's another great privilege to bring to you one of my creativity on fabric, one of the things I love doing most and what help to put food on my table.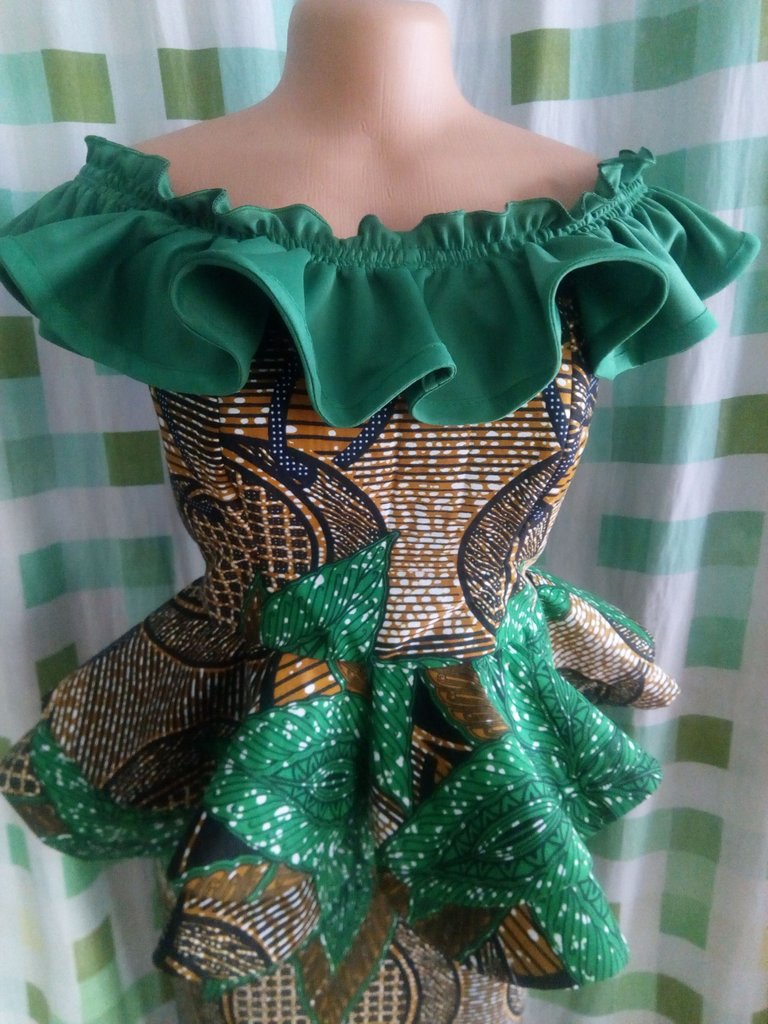 Before now, I never thought I would be able to make something nice for myself to wear, talk more of making outfit for people to pay for, even after graduating from a fashion school which I was trained for 3 months, The fear of damaging customer's fabric was always in me so I scare away from collecting fabric from people to make.
One day, I thought to myself, girl, you can't continue like this, so I went online, watch several YouTube videos on how to make different styles and after watching, I make something similar for myself, even when some of the videos are something else and I ended up sewing nonsense....😀😀😀😀
With time, I was able to correct my mistake and here am I doing great today, making outfit for clients both far and near.
This is one of my creativity, I will be sharing with you today the making of this ruffled off shoulder neckline peplum blouse with straight skirt.
You can check my blog for the step by step process of making the curve 720° flare, the skirt and upper bodice.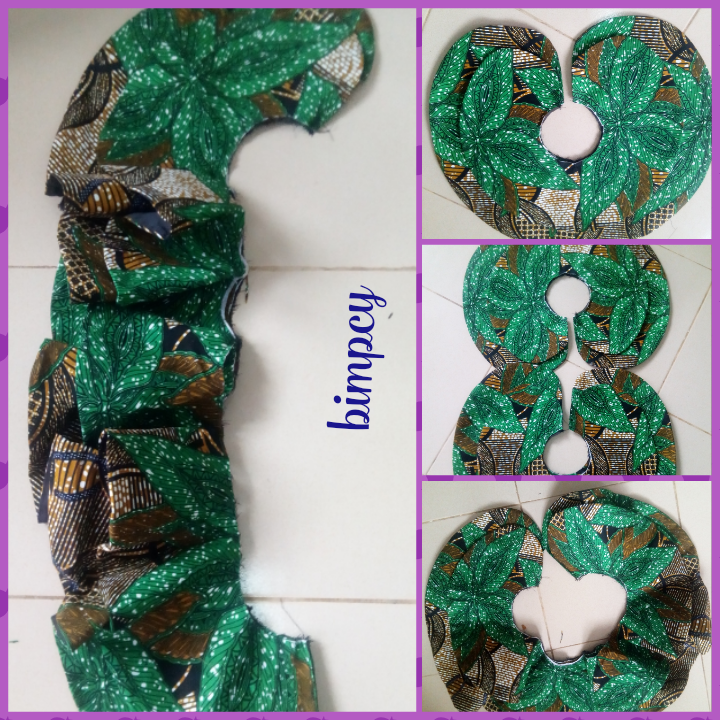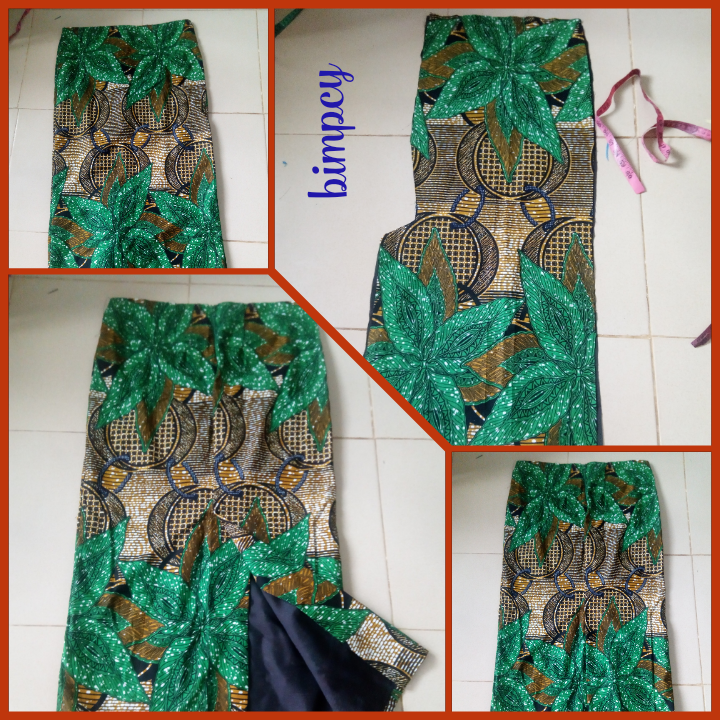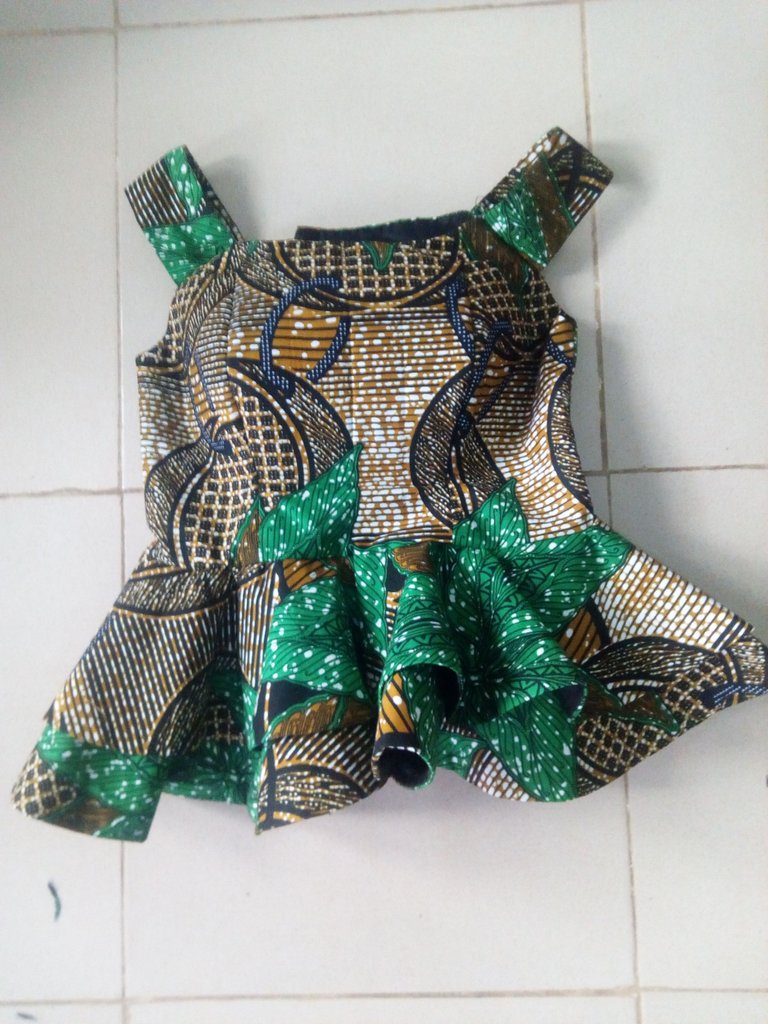 After making the skirt and upper bodice, I bought 1 trouser of plain fabric, cut out 720° flare using the round shoulder measurement multiply by 2, I gathered it with a smocking thread of 3 lines to make it gather well as seen below, which was sewn on the round off shoulder neckline.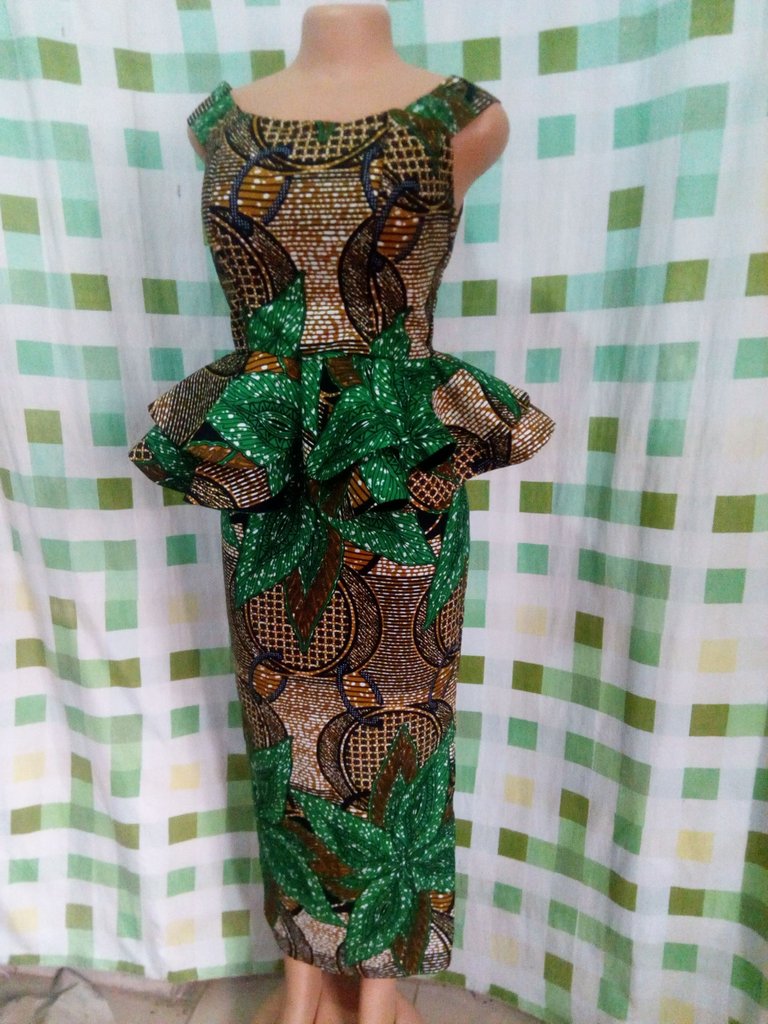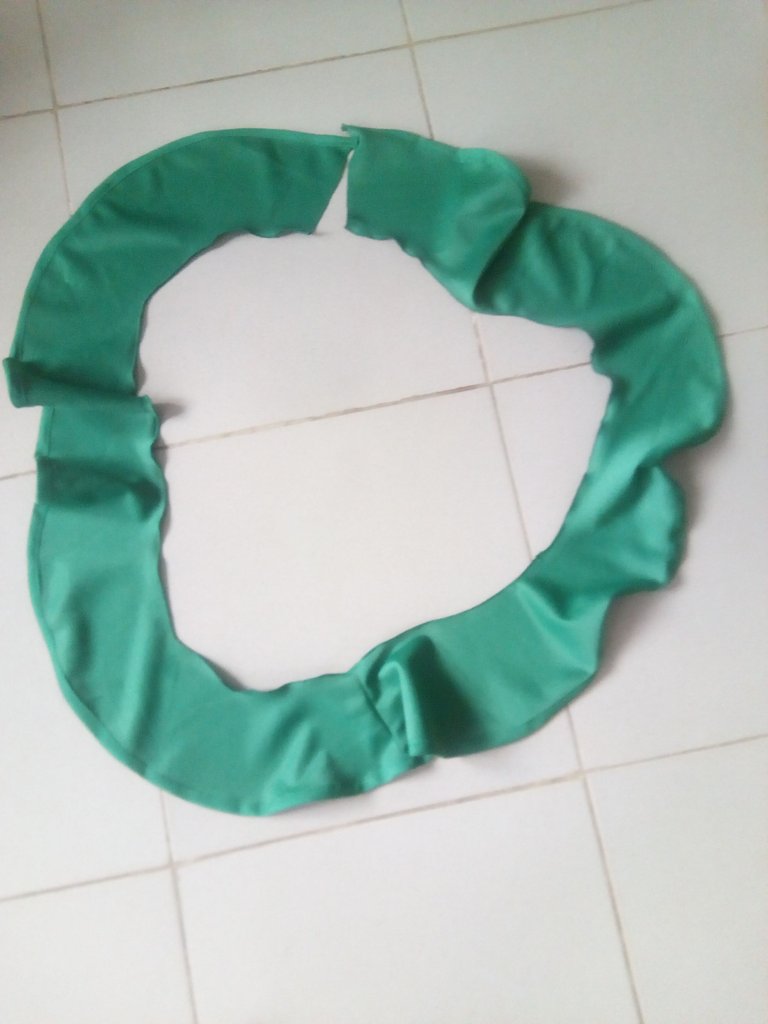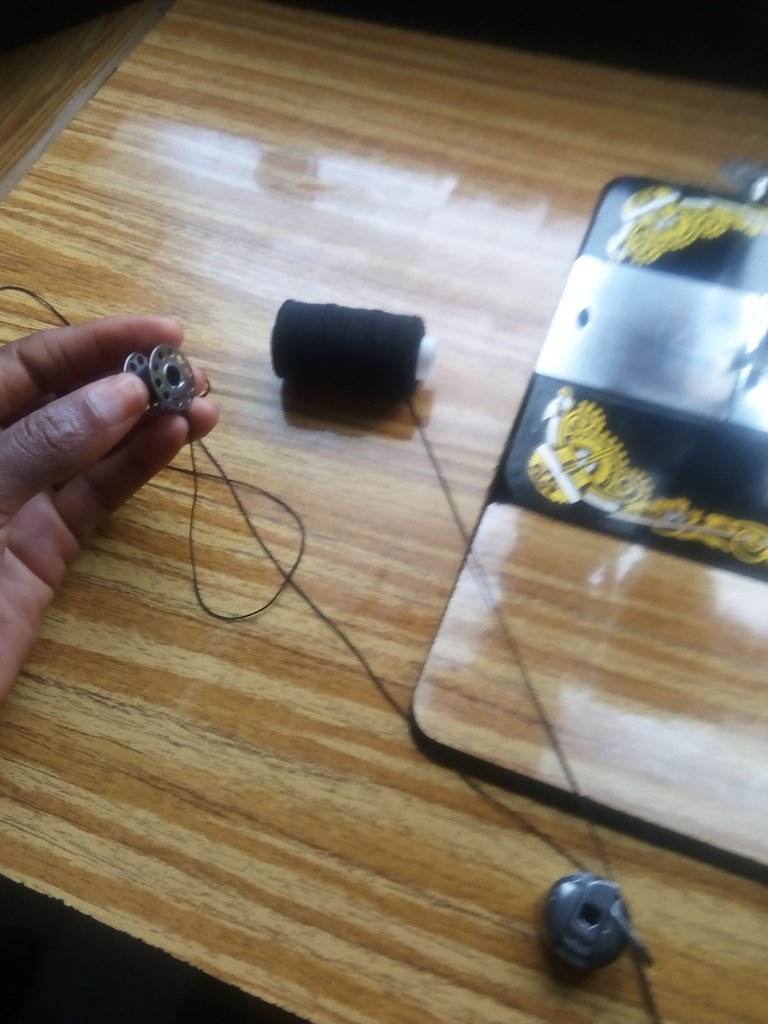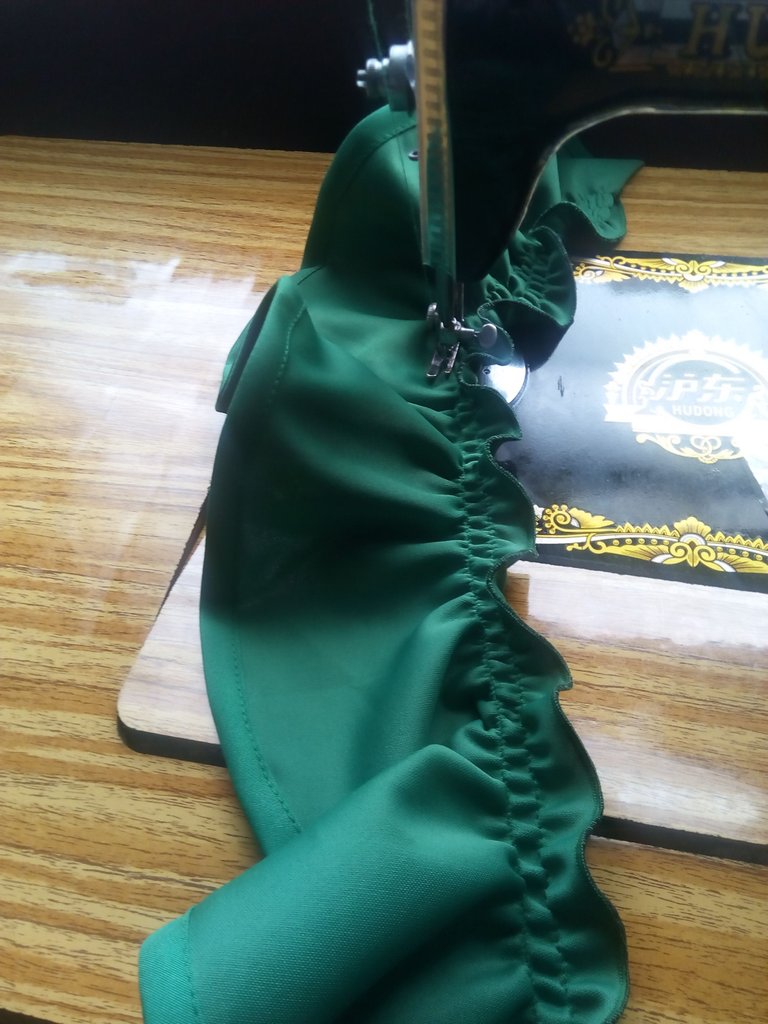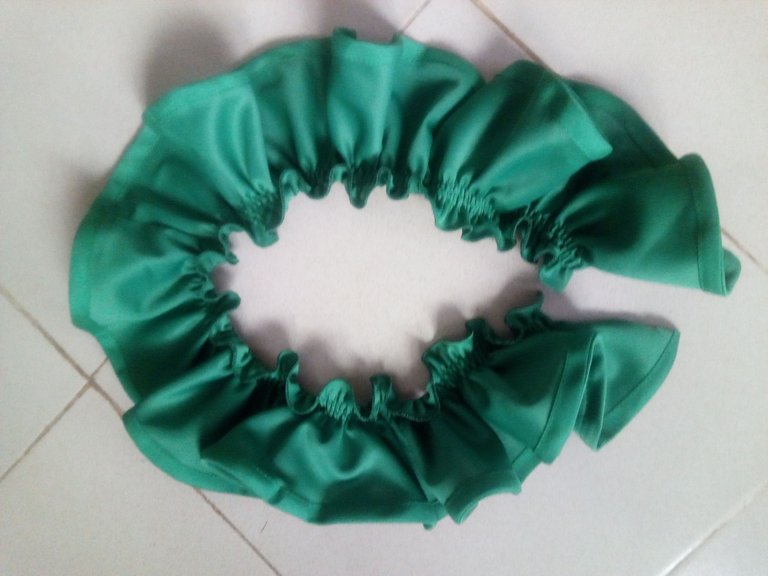 When delivered, my client was so happy and was like, " Wow! Bimpcy, you are too much" I was so glad at her expression, That's what gives me joy.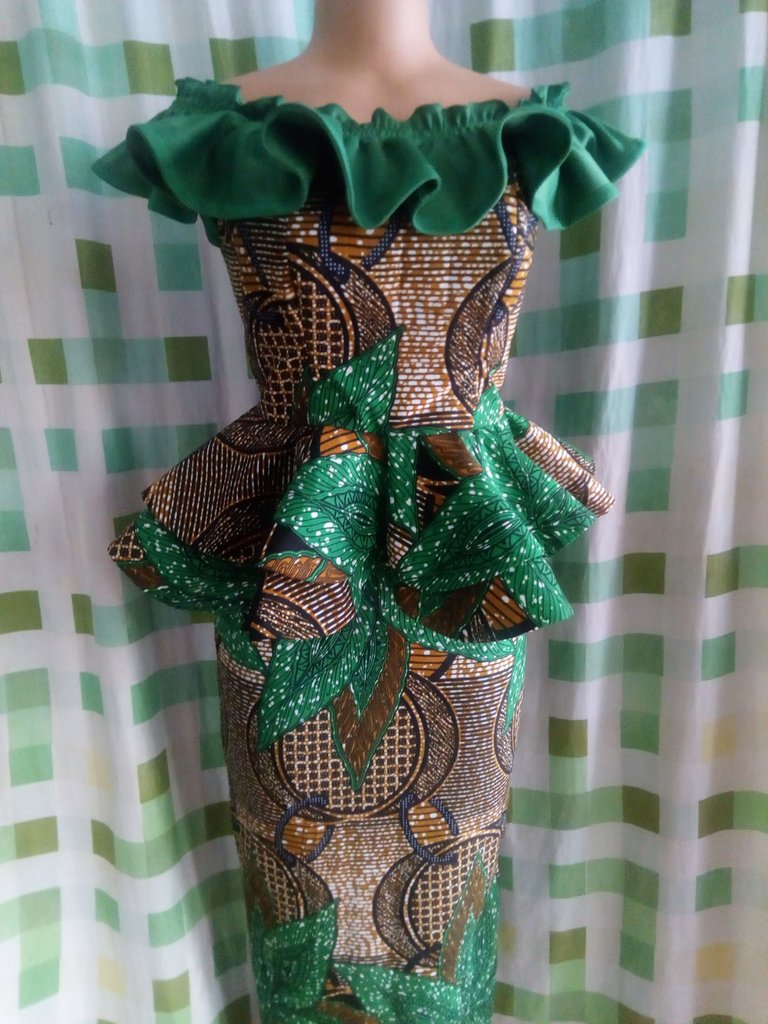 Thanks so much for reading through, I appreciate your time, comment and support, have a blessed week.
---
---