Keyword Research for Blog Posts May Be the Key to Unlocking Your True Potential!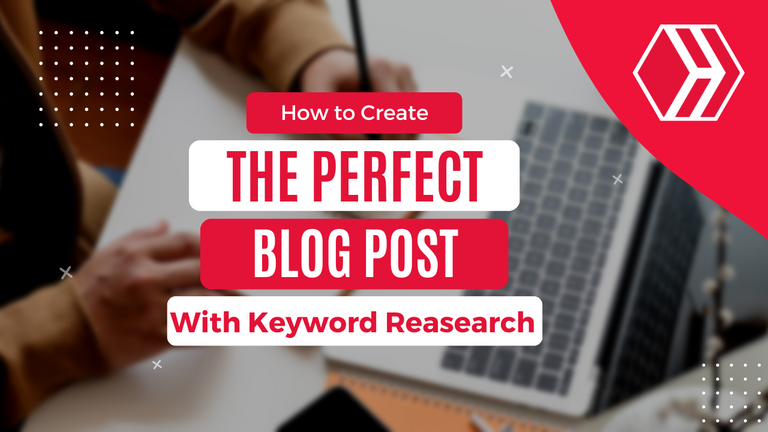 I've been blogging on Hive for almost 6 years now and every once in a while you'll see my blog go through changes as I learn and make improvements.
If you look at my post from 6 years ago, they look very different from the post I make now. Over time you'll see I've added pieces to my process here on Hive that changes my blog for the better.
Over time I've learned to make changes like:
Using gifs throughout my post
Adding a nice footer image
Pointing people to my email list
Creating eye-catching thumbnails in Canva
strategic hashtagging
A lot of basic stuff that, it's no rocket science, but it took me a while to add each piece to my creative process.
idk, it just takes me a while to wrap my head around some things 🤷🏾‍♂️
And I've recently begun to add another piece that is already making a difference in my post's engagement and payouts...
Keyword Research!
Again, nothing groundbreaking or new but another piece that has added a level of quality to my post.

Source
I'm using keyword research in a few ways right now.
To see how people are looking for certain topics in search engines.
To see which topics are growing, which topics are popular, and which topics hold interest over time.
to see if there are any new sub-topics that I should look into or write about
So I'm basically using keyword research to help me know how to title my post and see which topics are worth spending more time on.
I've noticed that even the slightest bit of keyword research can make a pretty big difference. I don't have a super drawn-out process that I go through either.
I simply go into google trends and start pluging different search terms in.
Google trends gives you information about the frequency people are searching for the term over time, the words people are using to find content, which region certain topics are more popular, and popular related topics.
A lot of really useful information!
They also allow you to compare different topics which is a super nice feature.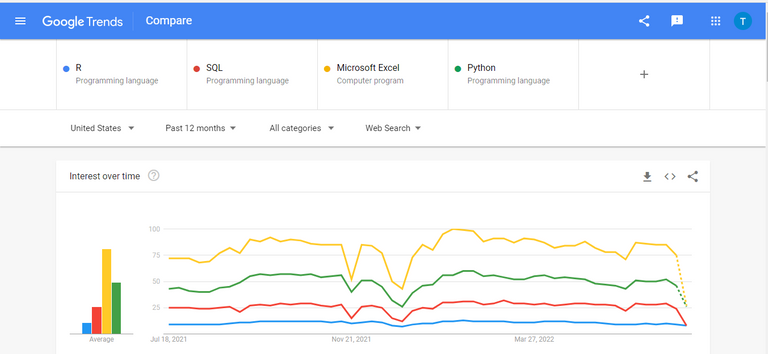 They also have really nice visualizations as well. Google's data analytics team did a really good job with this dashboard.
But your keyword research doesn't have to take place in this fancy dashboard. You can always go to sites like Youtube, Twitter, or google and see what comes up in the suggested searches as you type in topics.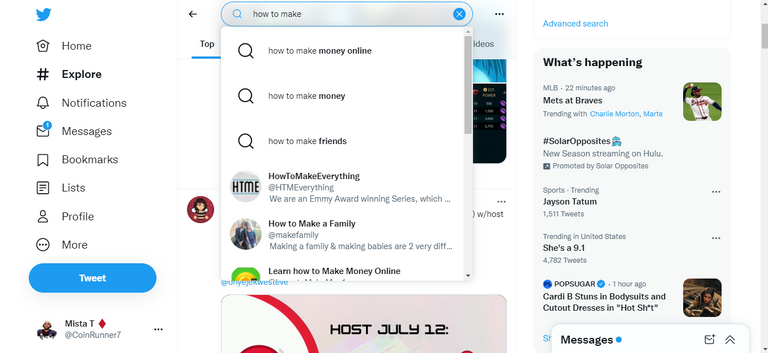 Most important thing is to do any kind of key research that you can before posting. Even the tiniest bit can help get your content in front of more eyes.
I promise you it's worth taking the time out to do.
---
But that's how I'm using keyword research at the moment.
If you've been using this as a strategy for a while, please leave a tip in the comments for us newbies!
I'd love to hear how others are doing their keyword research and their strategies to make their post better.
---
---

🛑 STOP MISSING OUT! 🛑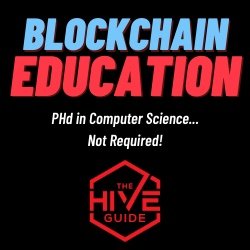 ---
---