Tamar wallabies from Western Australia including very rare albino's.
We are lucky enough in Australia to be surrounded by a huge variety of nature and wildlife. Things you would never find anywhere else in the world, in fact 84% of mammals, more than 45% of birds, and 89% of inshore, freshwater fish are endemic.
Endemic - (of a plant or animal) native and restricted to a certain place.
From Koalas to Kangaroos, Platypus to Crocodiles our country is home to some incredible creatures. Some, like the ones mentioned above, are very well known to the world and incredibly popular. Others are just as unique but receive far less attention.
One of these is the Wallaby.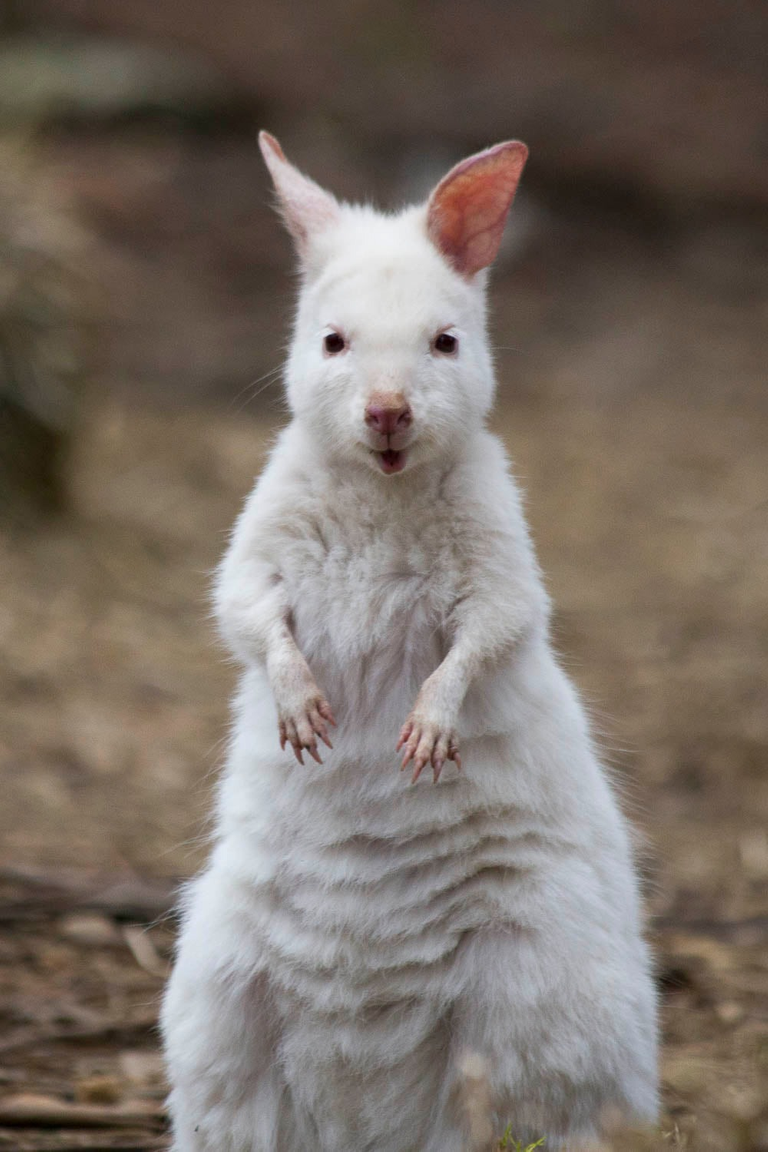 Willow the female albino
Wallabies come from the same family as Kangaroos(macropods) and generally exhibit the same traits, the main difference being their size.
There are a number of different types of wallaby and the most common is the rock wallaby which can still grow to 2m in length.
Today though I thought I would introduce you to our little troupe* of Tamar Wallabies.
Tamar Wallabies.
These cute little guys come from Western Australia, though they also have a small population in South Australia and Kangaroo Island.
Since European settlement the Tamar wallaby's range has been reduced significantly but they are still considered "of least concern" by the IUCN.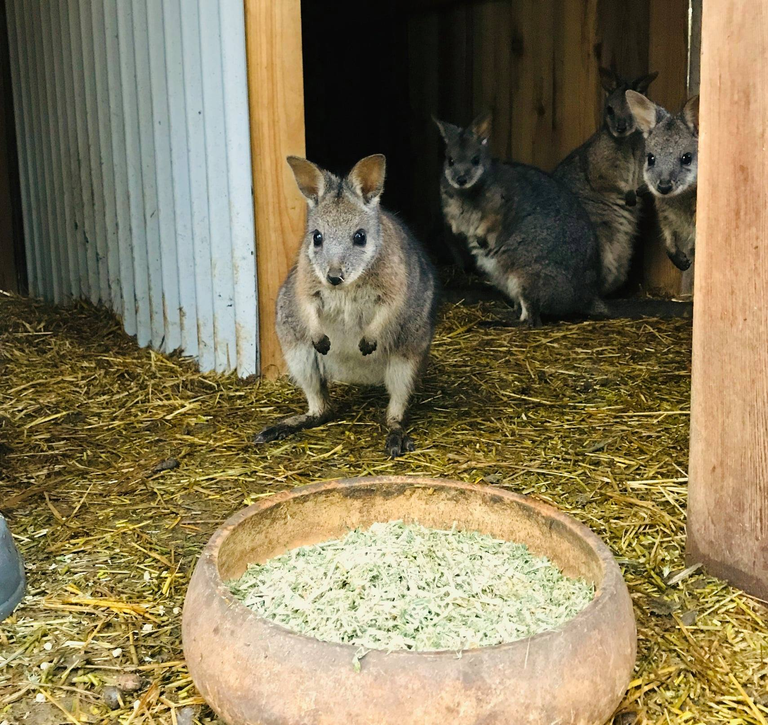 They share a significant portion of their behaviours with other species but also have their own very unique abilities. For example they are one of the only species that have colour vision and they possess the ability to drink seawater.
Tamar wallabies live in groups called mobs or troupes. These mobs will have an alpha male who gets to breed with all the females and is the leader. This is determined by fighting and can be quite savage to witness, one of ours actually lost an eye in one fight.
Similarly their mating is quite rough with the female wallaby often leaving the counter bleeding from the ears or face. Biting and scratching is common.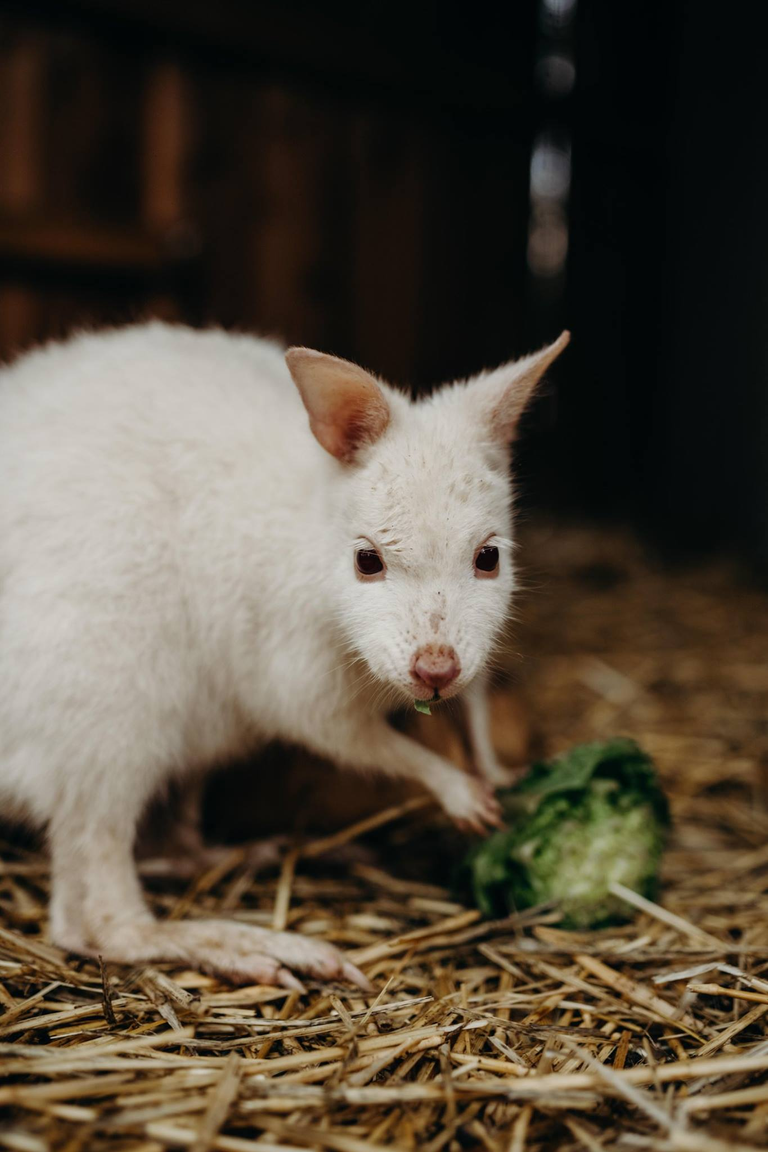 They nurse their young in a pouch but have the ability to keep an embryo in her uterus at the same time. They spend a long time inside the pouch being cared for by the mother, you would be amazed how big they get and can still fit inside.
Always feel bad for the females when I see them hopping around with their belly pretty much on the ground because they're carrying their oversized baby. Reminds me of those parents who push a stroller with like a 6 year old in it instead of making him walk.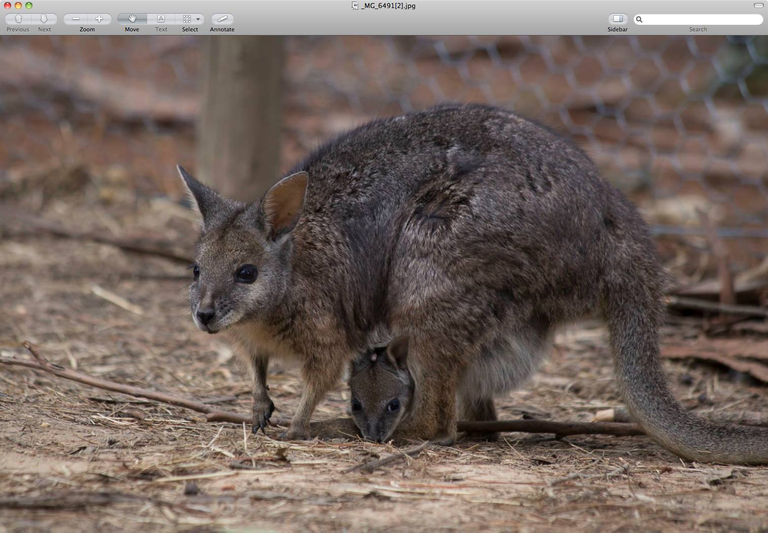 They become fairly independent after leaving the pouch however and will begin to work into the family hierarchy pretty quick, you can often find the younger ones hanging out in a different area to their mum. Though so long as she's allowing them back in the pouch they seem to have a strong bond.
Our Wallabies.
Our mob of Tamar Wallabies came from a gentlemen who needed to find a new home for them. There is very little chance of these guys surviving in the bush around here, so far from their home. Plus they used to someone bringing them fresh fruit and veggies twice a day, not sure they could forage for themselves.
Before we took them in we needed to build an enclosure for them and one that would be safe from predators, mainly foxes. Foxes are smart and can climb so a specifically designed fence was built that goes underground and also curls at the top to prevent anything climbing. My stepfather also built them a little house/shed to protect from the elements and we nicknamed it The Tamar Hilton
Included in our mob were 2 albinos, Scooter and Willow. Both were babies at the time and during the move the mothers kicked them out of the pouch due to stress. This meant they both were hand-raised and as such had a stronger bond with us than the others. Once adults and integrated back into the mob they became wary again but would always allow us closer than the brown ones.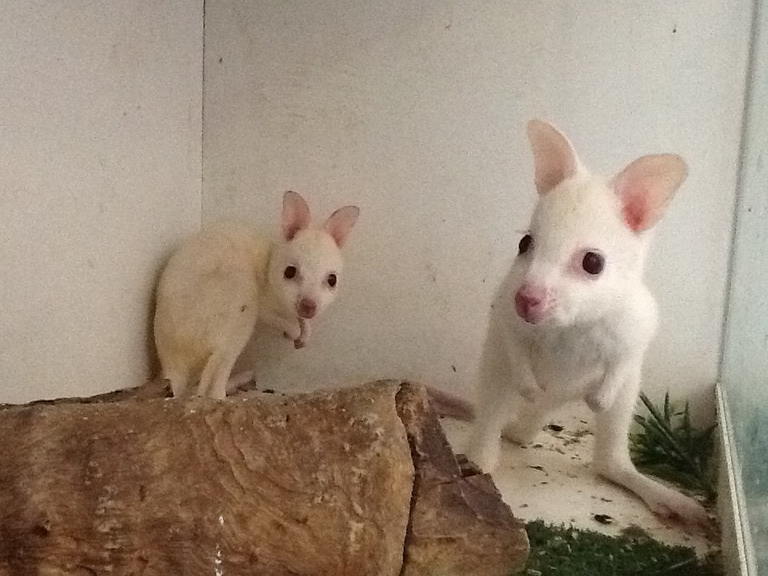 The wildlife park takes guests in accommodation to help fund the rescue, unfortunately one day a guest forgot to shut the gate to the enclosure properly and 3 of them escaped, including Scooter.
Over the course of a few days we managed to lure one back, I found a second one unfortunately passed away about 100 metres from home, killed by a fox or dog. Scooter however we never found or saw again. He was the biggest and strongest of the group and I would love to believe he survived and is thriving out there somewhere. Unfortunately the reality is he is probably deceased as well.
Willow became pregnant soon after. Her first baby had been brown but this one was an albino as well!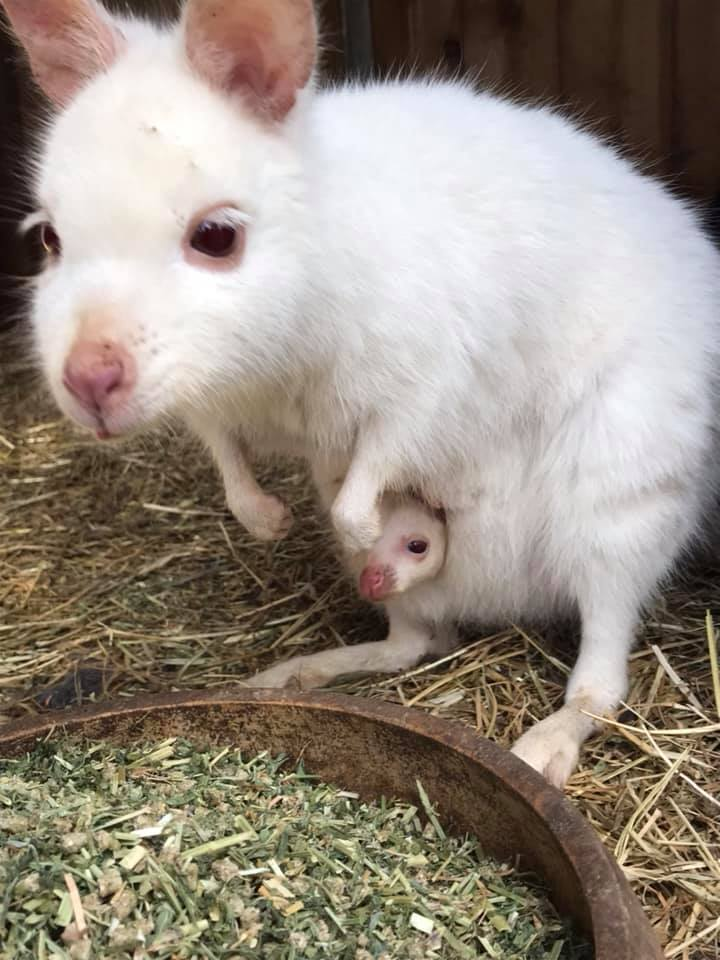 It was very exciting and we watched their progress happily. One day, we don't know why, Willow's baby (who we named Cotton) and one of the brown wallabies babies swapped pouches. Both Willow and the other mother seemed unfazed and continued to help them along into adulthood. I guess as they see themselves as a wider family group it may not be so strange for them to just swap babies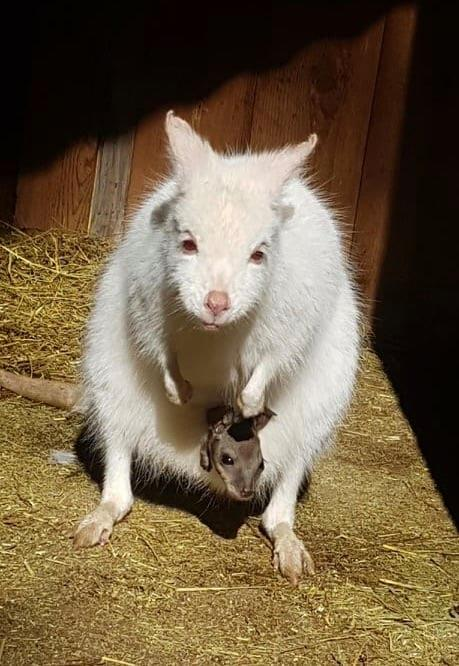 Wrong baby idiot!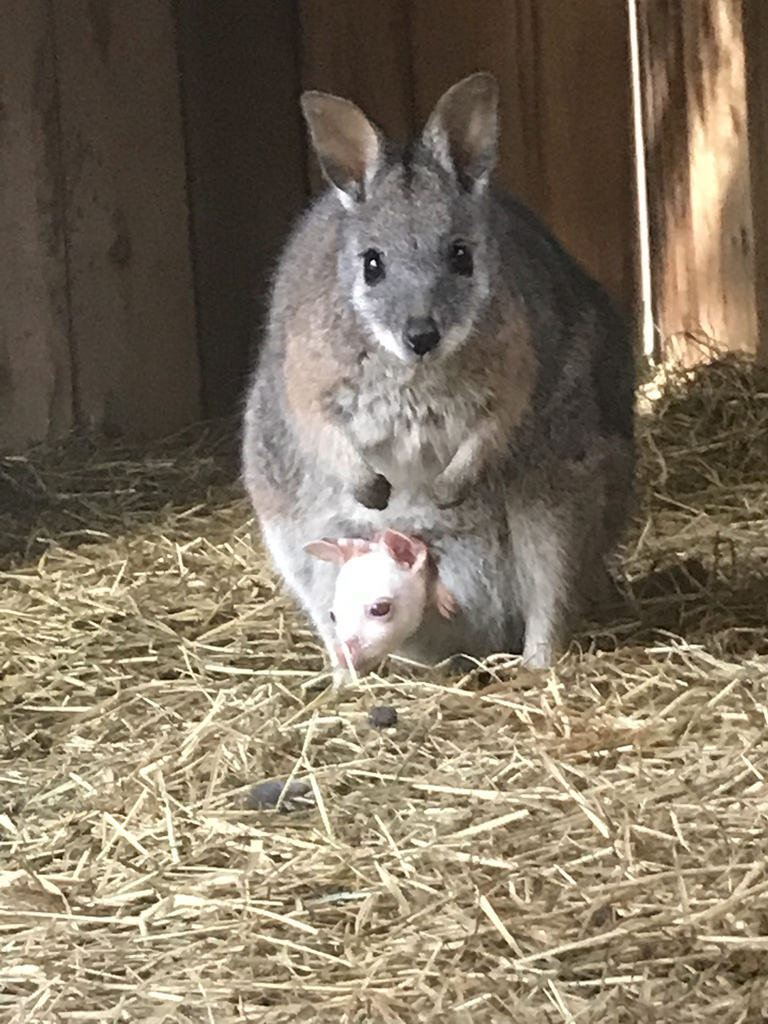 Come on guys, it's not hard to tell who goes where...
About 2 months ago now we went down to the enclosure to feed them breakfast and found Willow laying on the ground fairly unresponsive. She was brought inside and checked over for injuries or wounds, we setup a comfortable spot for her and kept her warm but unfortunately she passed away that night. We have no idea what happened, she could of been sick but didn't show it, could of been a snake bite, something may have stressed her out too much. We will never know but it was very sad and we have buried her on the property always to be remembered.
All the animals are loved and cared for but there is a special bond with the ones you raise from infancy. Bottle-feeding them during the night and keeping them warm, watching them grow up from cute little balls of fur to fully grown independent adults is rewarding. It always hurts when one of them passes.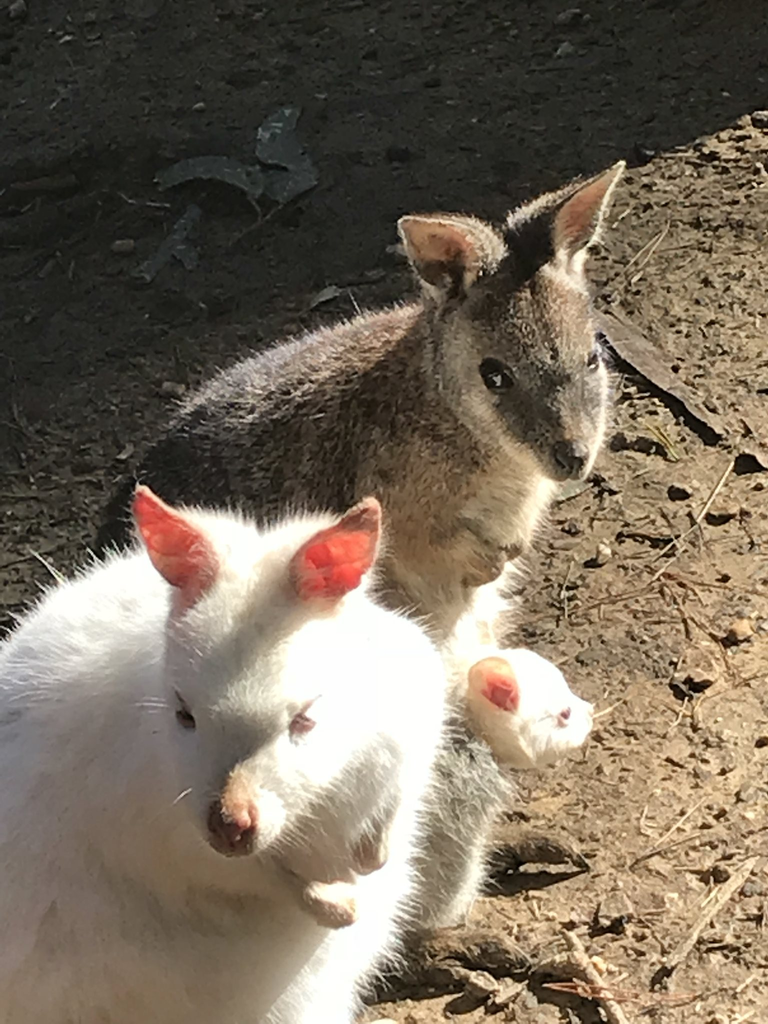 Now with the exception of Cotton all the remaining wallabies are brown, we don't really know if Cotton breeds whether she will have an albino baby or a regular one but only time will tell.
We have slowly begun desexing some of them to slow the rate at which they reproduce, but also for their own safety. The one who is missing an eye from a fight happened because he is ageing and the younger males wish to take his place.
Their care.
They are pretty easy to care for, given where they are from the climate here is of no bother to them and they have a shelter for the really cold, wet times during winter. They have 2 large bowls/ponds of freshwater, a mound with pipes laid through it for them to run through and play in (though I have not once seen them use it) a few large trees around for shade and a few food bowls. The area used to be grassy but they have seen to it that is not the case, they come from W.A though and there isn't much but desert there so I think it suits them fine.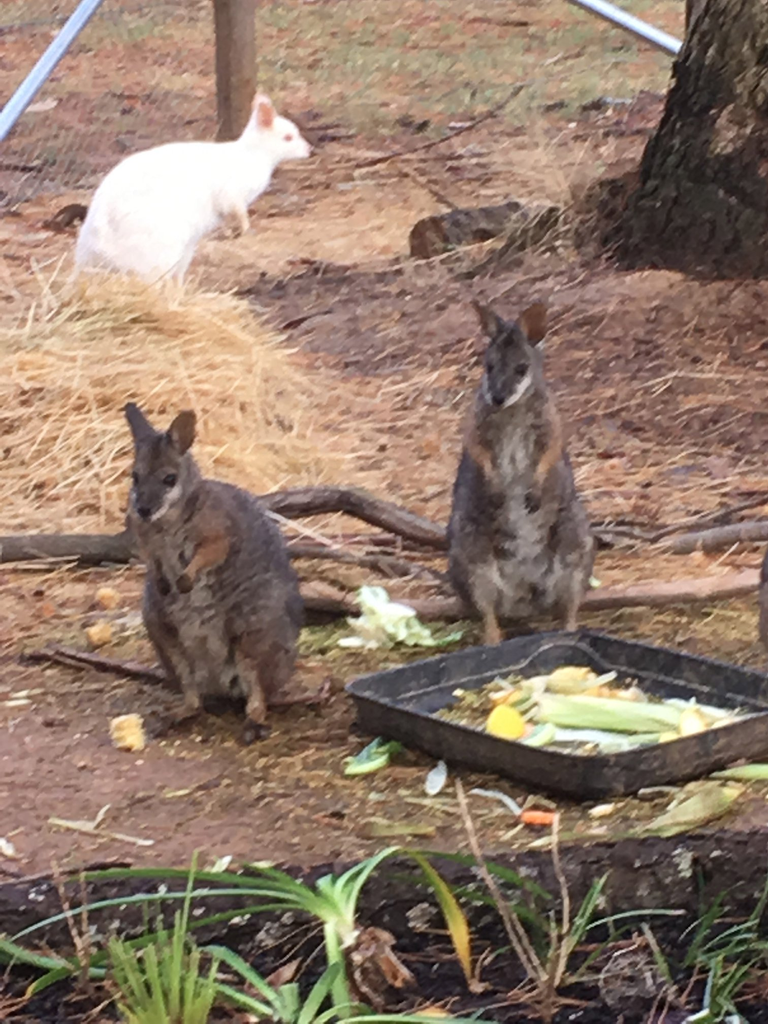 They eat a steady diet of fresh vegetables twice daily as well as a mixture of oats, lucerne hay mix and pellets. They did start to get a little overweight at one point so the feeding was cut back to veggies twice daily and the mixture once. The inside of their house is lined with hay which needs to be refreshed every week or two and they will often spend their day huddled inside as they are naturally nocturnal, though it isn't uncommon to see them around in the day.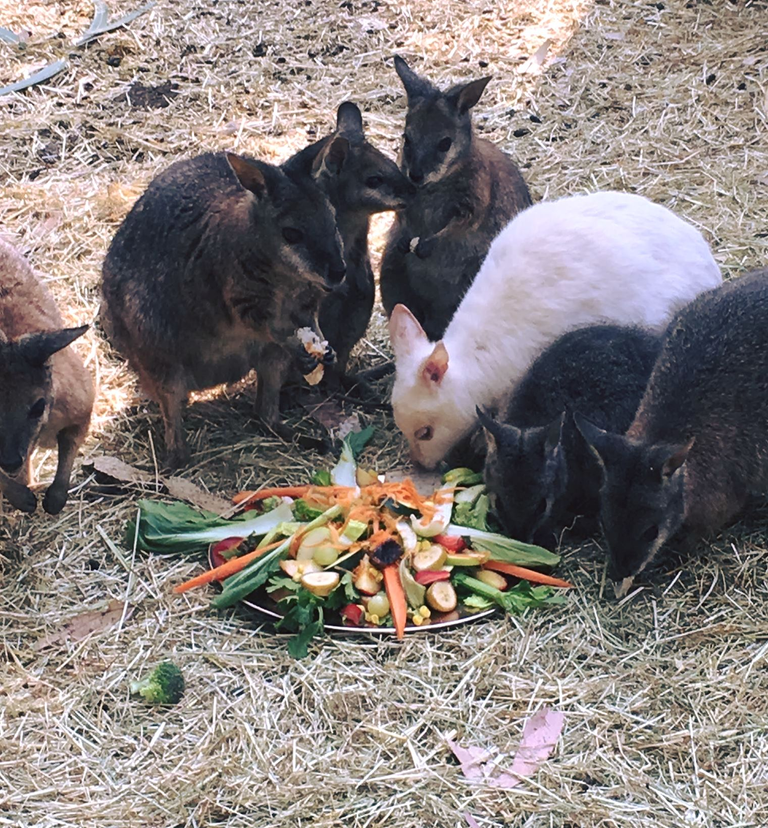 At one point we tried to introduce the emus to the wallabies thinking they may co-exist peacefully but that resulted in an epic game of chase for the emus and severely elevated heart rates for the wallabies and was axed quickly. You learn as you go, lol.
They are very shy animals and stay away from us as much as possible. They aren't scared of us necessarily and show relaxed behaviour if we're nearby but still won't let you within touching distance. Only Willow would let us pat her occasionally or feed her from our hand. She really was a beautiful little thing.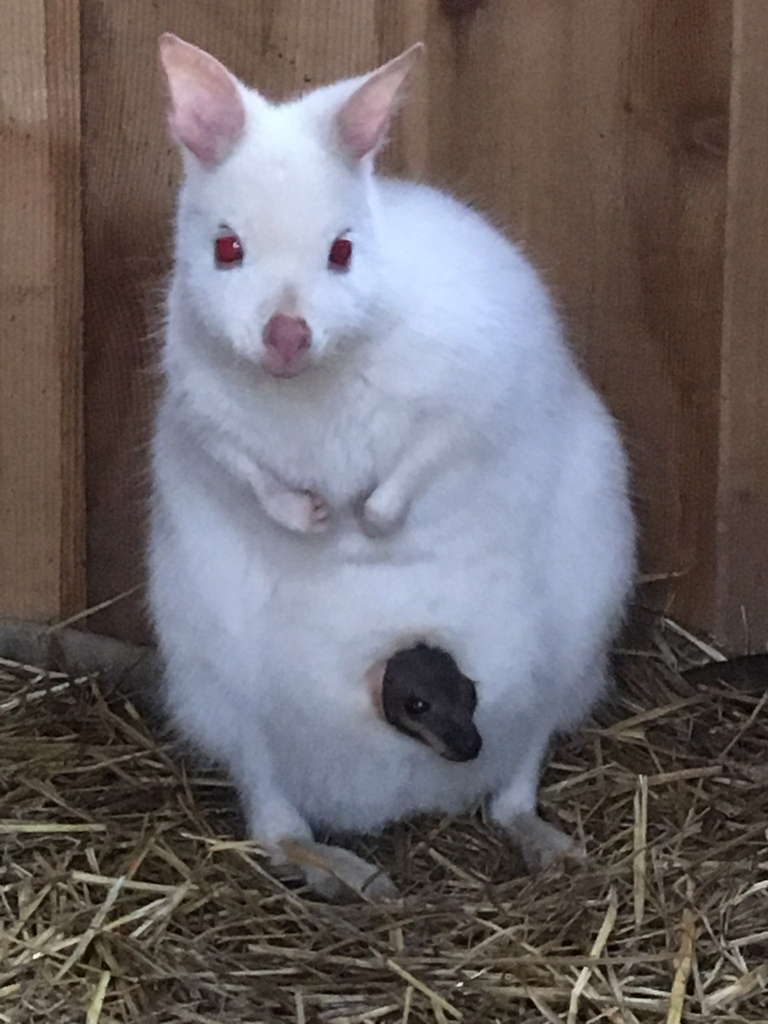 Keeping animals in captivity.
I should have written this part long ago and it is relevant to all animals kept in captivity, but especially wild ones.
IF you are going to keep animals as pets you have very specific obligations to those animals. Most animals will have very specific care requirements, they will have very specific medical issues they can encounter and most of all they will have very specific behaviours. All of which you need to accommodate for.
I believe you should do everything you can to replicate their natural environment and you should never remove an animal from the wild unless it requires assistance. Nothing deserves to be taken from it's life and caged.
All the animals at our rescue are either bred and raised in captivity, or cannot be released back to the wild. I don't condone breeding animals for profit either and any breeding we do will be purely to try and help reintroduce species to the wild or to ensure their continuance. it is a goal of mine to be able to run breeding programs, (specifically for reptiles) for endangered or at-risk species.
All my pets personally have come from people who either had their licences taken off them or the animal was dumped/abandoned. I do not buy any of my animals but I do commit to ensuring they have a home and a future.
I urge anyone who is getting any sort of animal to research, research, research. People too often get the wrong breed of dog for their lifestyle let alone getting the wrong species. If anyone has any questions about keeping any animals as pets (though my knowledge is mostly limited to Australian animals and reptiles) feel free to contact me. There is also a wealth of knowledge online that you can access before you get the animal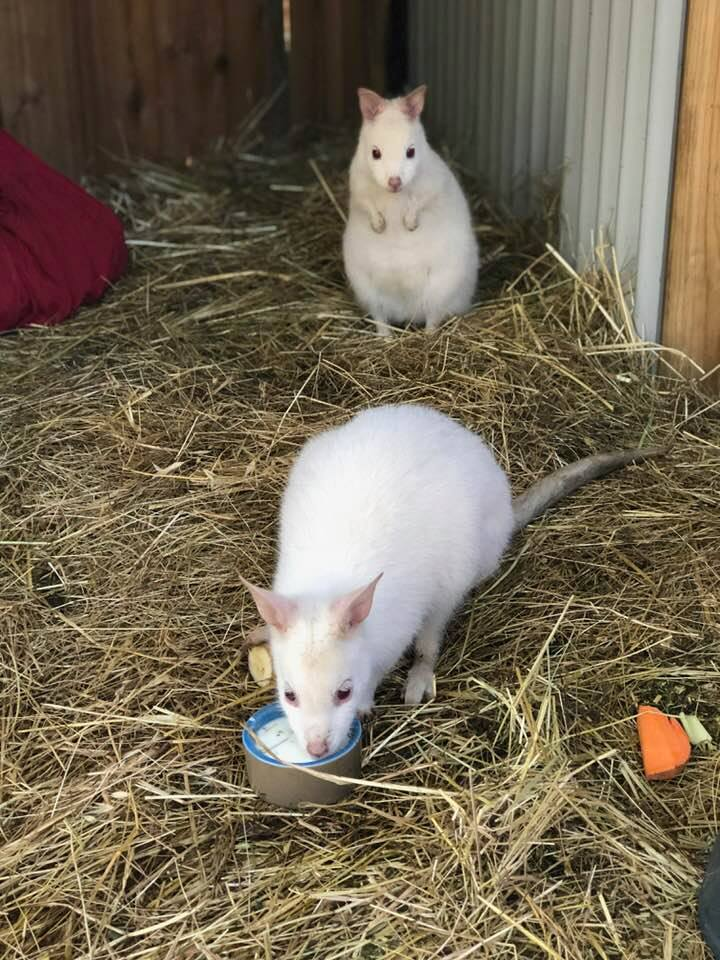 ok enough rant.
For now I hope you enjoyed the pictures of our friends, they are a unique and very cute little group and it is interesting watching them socialise and interact. I do hope more albinos come our way but it's also possible they would suffer from more medical issues as a result of the condition so maybe it's best if they don't.
For now thanks for reading and goodbye :)
---
---