Koalas. Our iconic species at risk of extinction.

Koalas are probably one of the most well known and cutest animals endemic to Australia. They look incredibly cute and fluffy, spend most of their time lazily chewing leaves or sleeping and just generally seem to capture peoples hearts.
But our koala populations are not doing so great these days and more direct and immediate action is required if we want these cute fuzzy little guys to continue to exist into the future.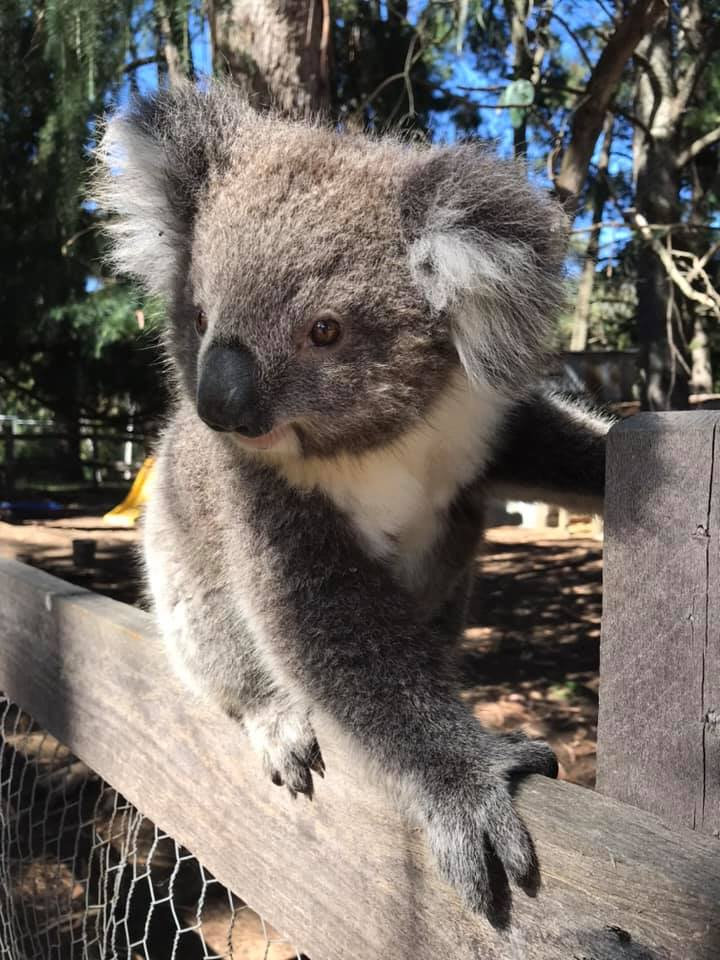 Resident koala who we have named Pickles
Some background
Koalas are one of our most iconic species and commercial hunting is currently banned. This isn't to say people don't hunt and kill them but it is more the occasional bogan (aussie redneck) than a common practice.
This wasn't always the case though and in the late 1800's to early 1900's koalas were killed en mass for their fur and pelt. This was then exported to England and Europe for use in coats, hats, gloves etc.
In Queensland alone, 500,000 skins were collected during the 31 days of the last open season in 1927.
To put that in perspective current estimates of our koala population nation wide are between 120,000-300,000.
These mass killings are now known as Black August and almost drove them to extinction.
Current situation.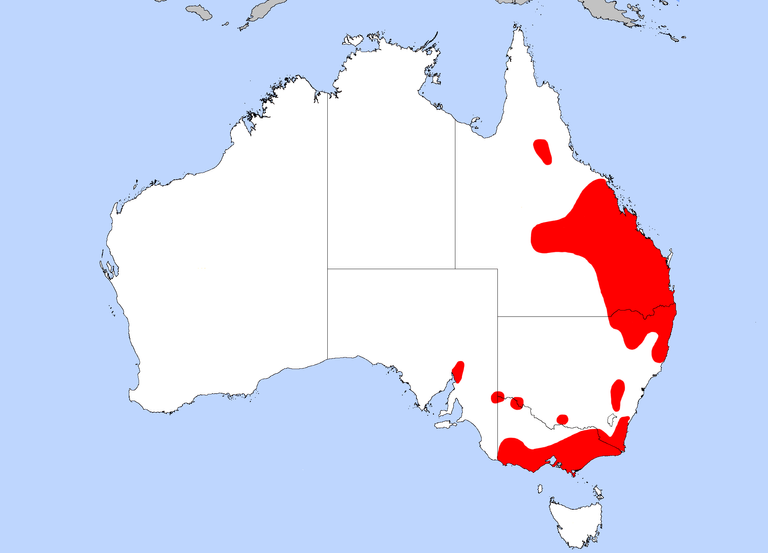 Koala distribution throughout Australia
Currently koalas face a number of dangers to their future existence. Continued development and deforestation combined with disease, predators and car crashes is spelling a bleak future. Not to mention the bushfires that seem to be getting worse and worse and reducing their habitable land even more.
The 2019 bushfires had a massive impact on both the Koala population and the habitat they need. Whilst it has been proven they are not functionally extinct they still face many risks to their future.
As the climate becomes more extreme they will face even greater challenges. It is not uncommon in summer to see a story or facebook post about a thirsty koala who approaches humans for help. It always garners a lot of likes and support but it also shows the sad reality they face.
Without human help many struggle to survive, especially since we keep draining their water supplies and cutting down their forests. Generally Koalas don't drink water and get most of their moisture from the eucalyptus leaves they consume (which are also poisonous) In fact the name koala means "no water" to the aborigines.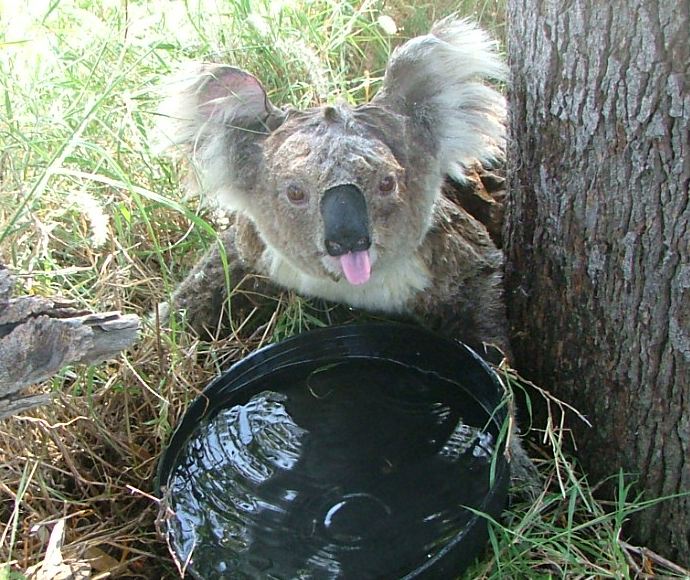 Photo credit John Lemon, NSW environment website
(If ever a koala approaches you for water always try and put it in a dish for them as opposed to letting them drink from a bottle as this can lead to water in the lungs and pneumonia)
As I said earlier current estimates put our koala population at between 120,000 and 300,000 though this is hard to calculate and as such has an error margin of between 144,000-600,000.
Koalas tend to their young for a long time before they become independent, this means the reproduction rate is generally slow so deaths can throw out the population greatly.
Koalas face another issue directly related to reproduction and that is the presence of Chlamydia in almost every Koala population with the exception of Kangaroo Island. The koalas there have managed to stay chlamydia free but the bushfires in 2019-2020 effectively killed their entire population.
Whilst koalas can be vaccinated against it, it generally only happens to those who come into care.
Chlamydia in koalas can lead to blindness and kidney failure resulting in death.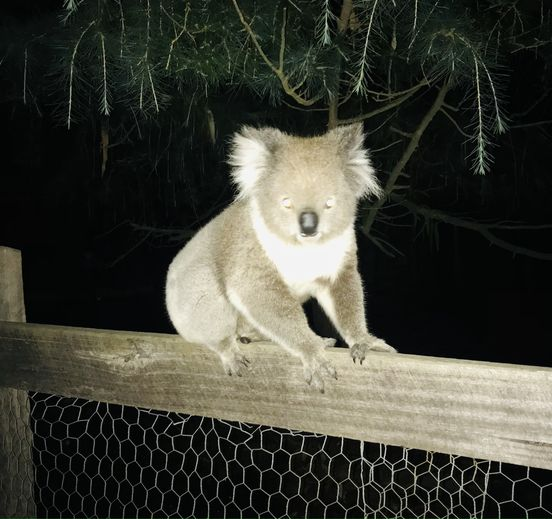 Pickles having a nigh stroll
What we can do.
The biggest thing we need to do is stop destroying their habitat. No trees means no koalas and they need a lot of trees and leaves to sustain themselves.
Most of the other threats they face are fairly unavoidable without an enormous shift in how humans behave. I'm optimistic but realistic. It is not unrealistic to think we could stop cutting down forests though, as a country who is mostly desert that much can survive in you would think we would treasure our old growth forests a little more.
There are a number of charities who work directly with koalas as well as some that work as a group to purchase forested land to preserve.
I recommend researching any organisation you donate money to though as there are plenty where the money never makes it to the cause, or very little.
Personally, I love these little guys. You don't see them super often but it's always a treat when you do. I have been lucky enough to get up close and personal with a number of koalas, some during rescue or rehabilitation, others just wandering the bush. They can be very sweet and calm, they can also be very vicious with sharp teeth and claws and incredibly strong arms and grip. Just because they're cute doesn't mean they cant hurt you.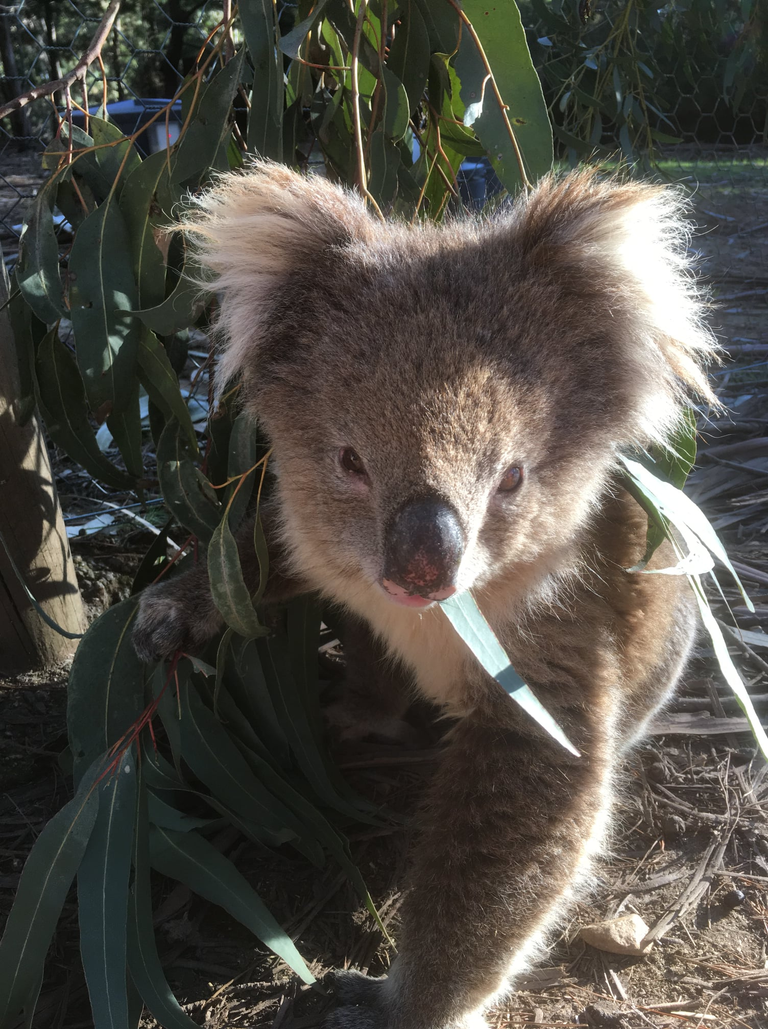 If ever you find an injured Koala contact the closes rescue organisation or vet to assist.
Please help us keep these incredible animals living long into the future.
All images used are either free to use or taken by me and my family, credit given where photographer known
---
---