Just for the laughs!!
Well, this first one got me laughing. Girls like feeling like they can ask questions on the first date. You meet a girl and the next thing is what are your long term goals and short term goals?
Can we just chill first?
The guy's reply was too dope.
If I was a girl, I don fall for the guy once.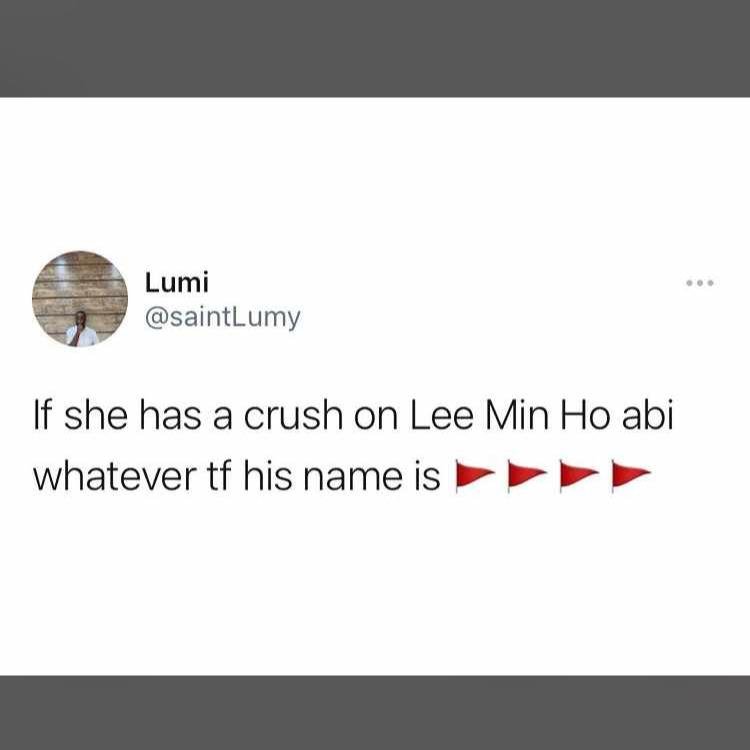 There has been this red flag thingy that has been trending on Twitter n recent times.
Well, I don't get why girls have a crush on this Lee MinHo guy.
It can be very annoying.
I had a friend who started stalking the guy who didn't care if she but she said it made her feel good.
For me, I am indifferent. If you like decide to have a crush on him, if you like don't have a crush on him, na your business
It's just funny to me nothing more.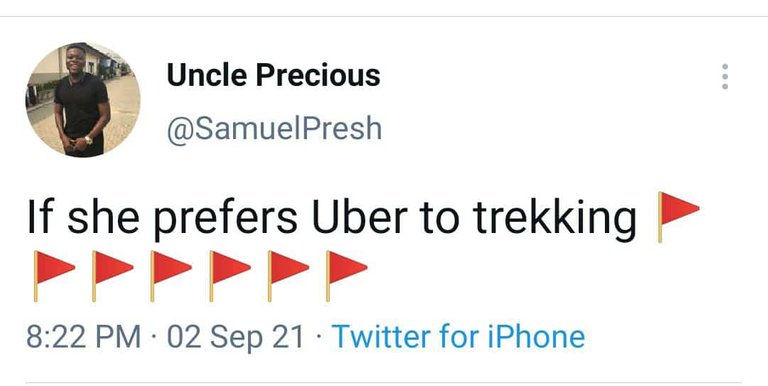 For me, this guy is just being stupid but it's funny anyway. I mean who won't prefer Uber to trekking long distances.
Abeg them no bring me come this world to suffer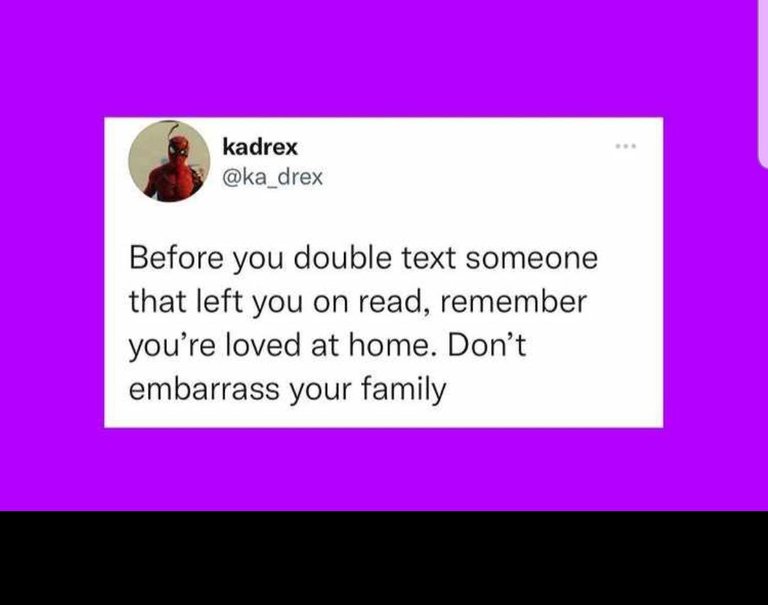 This one is not just funny, it's also a piece of advice.
Someone that doesn't want to answer you will not answer you.
Move the fuck on! It's going to save you some embarrassment.
Yes it's tempting but abeg anybody wey no wan answer me, make the person getat.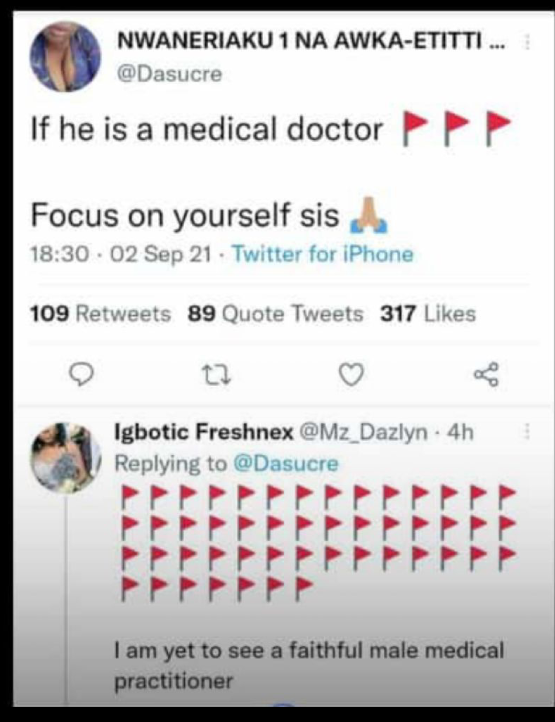 This one kind of got me a little tho. To be honest, cheating is not a matter of profession, it is about the person in question.
Thank God I am not a doctor sha.
That's all for now. let's go back and get to the serious stuff.
Thank you for reading my blog.
---
---