Ladies of Hive Community Contest # 82 // Empowered women

ESPAÑOL
Hola damas de esta increíble comunidad, esta semana en el concurso # 82 solo tenemos una pregunta y hablaremos de la forma en la que las mujeres hemos sido tratadas a lo largo de la historia y como ha cambiado actualmente. Para continuar invito a mi amiga @lina1976 a participar.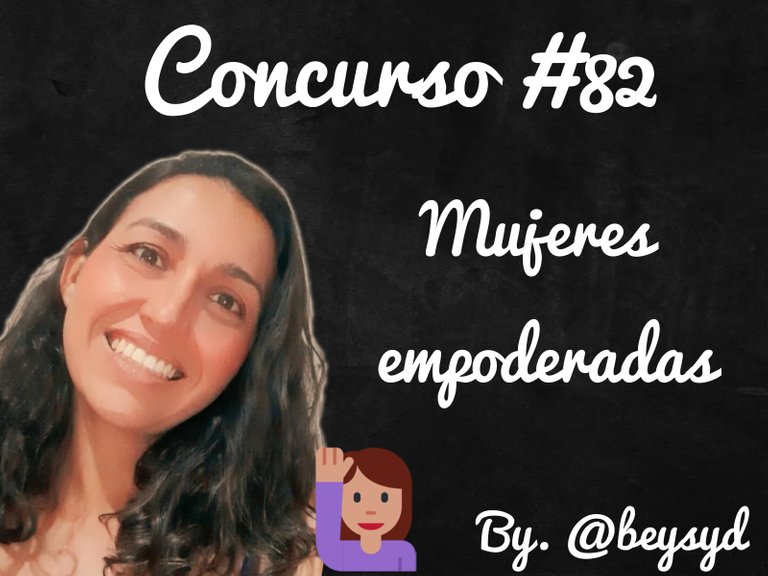 ¿Qué piensa sobre la forma en que se ha tratado a las mujeres en el pasado y como se les trata ahora?
Hablar del trato hacia las mujeres en el pasado es para indignarse, ya que eran símbolo de inferioridad, en una época se les consideró con menos inteligencias que los hombres y siempre se nos ha visto como débiles, sensibles y por está razón tenemos la necesidad de ser salvadas o protegidas por algún hombre. Entonces en cuanto a esta pregunta pienso: ¡Que bueno que los tiempos han cambiado!.
Aunque en ocasiones se piense que la manera de ver a las mujer no ha cambiado, yo creo que si. En la actualidad hay mujeres con cargos muy importantes a nivel mundial, como presidentas o secretarias de defensa de alguna nación. Esto es una gran evolución en el trato hacia la mujer. ¿Qué no ha sido fácil? Claro que no, las mujeres han tenido que pelear por sus derechos, como decía la antesala a la pregunta, para poder votar u obtener un empleo donde anteriormente no se contrataban mujeres.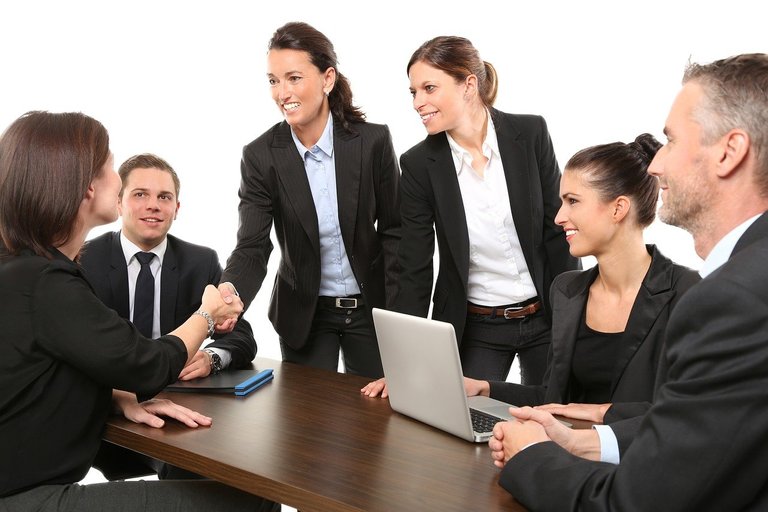 Fuente
¿Como ha cambiado la crianza de nuestros hijos?
Antes criabamos a nuestras hijas para casarse, tener hijos y mantener a su esposo contento. En la actualidad eso no es así, tal vez todavía queden culturas que lo hacen pero pienso que todo irán cambiando con el tiempo. En particular no me criaron así, mis padres se esforzaron para que fuera independiente, siempre quisieron que tuviera una carrera universitaria y eso hice. Mi papá siempre me dijo que no tenía por qué aguantar nada de ningún hombre. Y hasta el momento me he sentido capaz de lograr lo que me proponga. Claro, tengo mi esposo e hijos pero también una vida profesional e independencia económica.
De la misma manera estoy haciendo con mis hijos, los dos tienen las mismas obligaciones en cuanto a los quehaceres del hogar, si las mujeres salen a ganarse la vida, entonces el trabajo de la casa es un trabajo compartido.
Como comenté, antes habían empleos en los que no se contrataban mujeres, pero ahora muchas de las mujeres que ejercen esos oficios como mecánico automotriz y albañilería aprendieron de sus padres. De la misma manera hablamos de la vida militar en la que muchos años atrás no se aceptaban mujeres porque los que iban a la guerra eran los hombres, eso también ha cambiado.
En la industria cinematográfica también podemos observar el cambio, anteriormente todos los héroes eran hombres y en la actualidad se le está dando más protagonismo a las mujeres.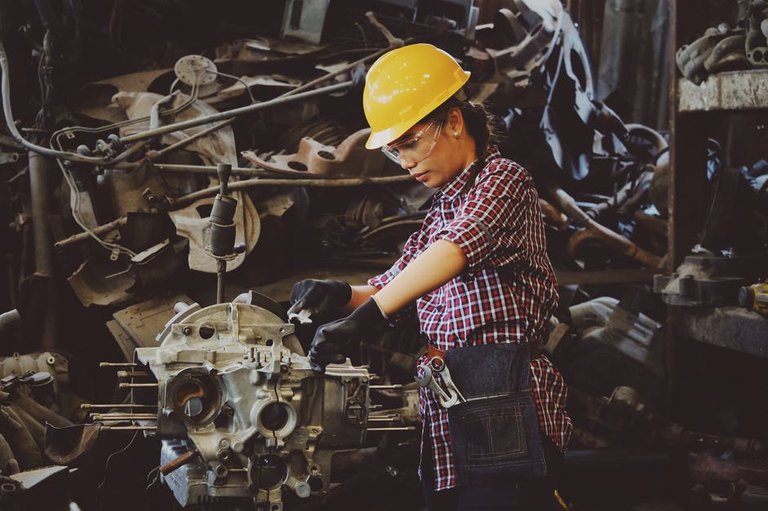 Fuente
¿Somos iguales a los hombres?
No. Y es que no tenemos porque ser iguales, nosotras tenemos bebes. Es el milagros más grande de la vida y lo hacemos nosotras. Los hombre tienen estoy haciendo menos que un hombre, estoy diciendo que somos diferentes, pero pienso que Dios cuando nos creo no lo hizo pensando que las mujeres eran inferiores. No, para mi lo hizo pensando en un complemento.
En la actualidad las mujeres siguen luchando por sus derechos, hace poco estaba viendo las noticias, que en Estados Unidos las mujeres están luchando para poder tener el derecho de decidir si se realizan un aborto. Hasta el momento no se aprobado la ley, pero ellas no dejaran de insistir.
Yo creo que solo nosotras nos ponemos los límites y nos damos el valor que merecemos, los tiempos han cambiado y lo seguirán haciendo, así que debemos criar a nuestras hijas para que se coman el mundo y a nuestros hijos para vean a las mujeres con respeto.
Hasta aquí mi participación de esta semana, puedes dejarme un comentario sobre tu apreciación, será un placer compartir pensamientos.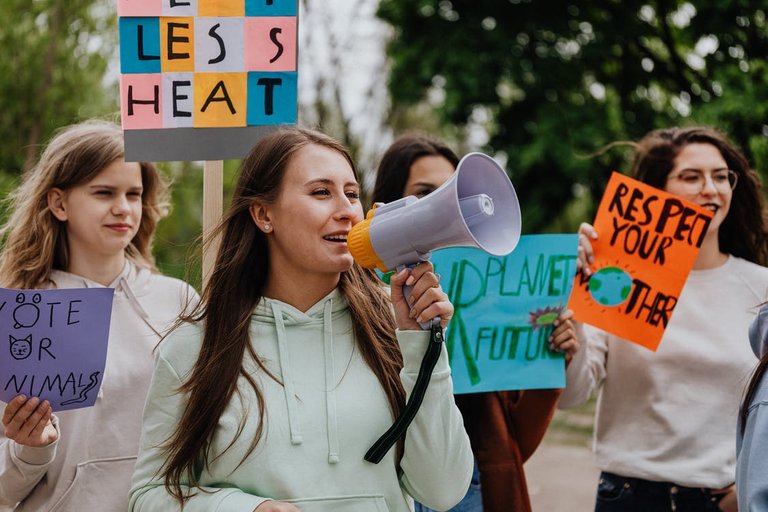 Fuente
Gracias por visitar, leer, comentar y compartir.
ENGLISH
Hello ladies of this amazing community, this week in contest #82 we only have one question and we will talk about the way we women have been treated throughout history and how it has changed today. To continue I invite my friend @lina1976 to participate.
What do you think about the way women have been treated in the past and how they are treated now?
To talk about the treatment of women in the past is to be indignant, because they were a symbol of inferiority, at one time they were considered less intelligent than men and we have always been seen as weak, sensitive and for this reason we need to be saved or protected by a man. So with regard to this question I think: It is good that times have changed.
Although sometimes people think that the way we see women has not changed, I think it has. Today there are women in very important positions worldwide, such as presidents or secretaries of defense of a nation. This is a great evolution in the treatment of women. What has not been easy? Of course not, women have had to fight for their rights, as I said before the question, to be able to vote or get a job where previously women were not hired.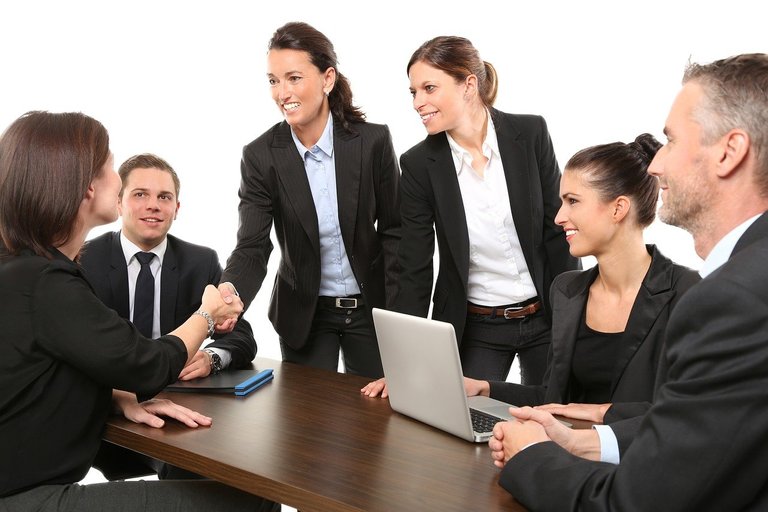 Source
How has the raising of our children changed?
We used to raise our daughters to get married, have children and keep their husbands happy. Nowadays that is not the case, maybe there are still cultures that do that but I think everything will change over time. In particular I was not raised that way, my parents tried hard to make me independent, they always wanted me to have a college degree and that's what I did. My dad always told me that I didn't have to put up with anything from any man. And so far I have felt capable of achieving whatever I set my mind to. Sure, I have my husband and children, but I also have a professional life and financial independence.
In the same way I am doing with my children, both have the same obligations in terms of household chores, if women go out to earn a living, then the housework is a shared job.
As I mentioned, there used to be jobs where women were not hired, but now many of the women who work in trades such as auto mechanics and masonry learned from their fathers. In the same way we talk about military life where many years ago women were not accepted because those who went to war were men, that has also changed.
In the film industry we can also see the change, previously all the heroes were men and nowadays women are being given more prominence.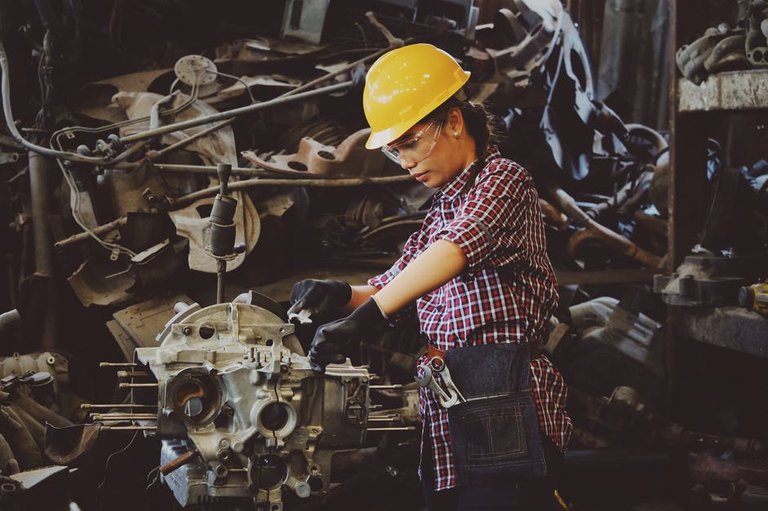 Source
Are we the same as men?
No. And we don't have to be the same, we have babies. It is the greatest miracle of life and we do it ourselves. Men have bigger bones and more strength, maybe there are things that men can carry and we cannot. Just because I say it doesn't mean that I'm making myself less than a man, I'm saying that we are different, but I think that when God created us he didn't do it thinking that women were inferior. No, for me he did it thinking of a complement.
Nowadays women are still fighting for their rights, recently I was watching the news, in the United States women are fighting to have the right to decide whether to have an abortion. So far the law has not been passed, but they will not stop insisting.
I believe that we are the only ones who set the limits and give ourselves the value we deserve, times have changed and will continue to do so, so we must raise our daughters to eat the world and our sons to see women with respect.
So much for my participation this week, you can leave me a comment about your appreciation, it will be a pleasure to share thoughts.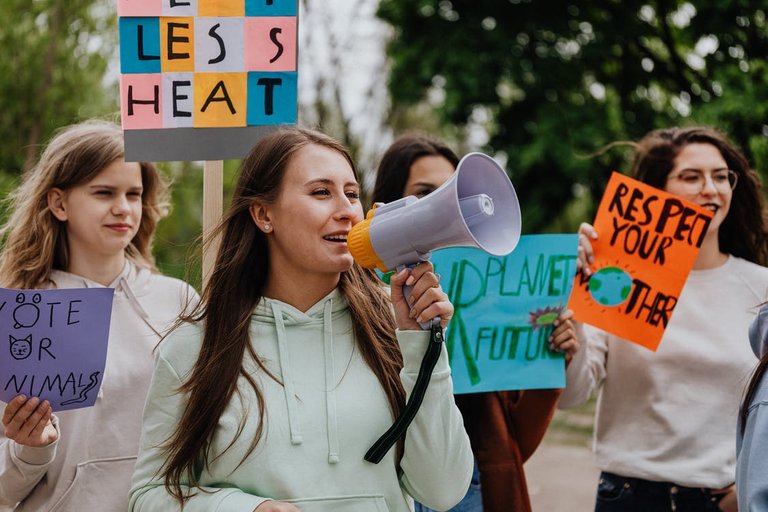 Source
Thank you for visiting, reading, commenting and sharing.
Traducido con www.DeepL.com/Translator (versión gratuita)
Translated with www.DeepL.com/Translator (free version)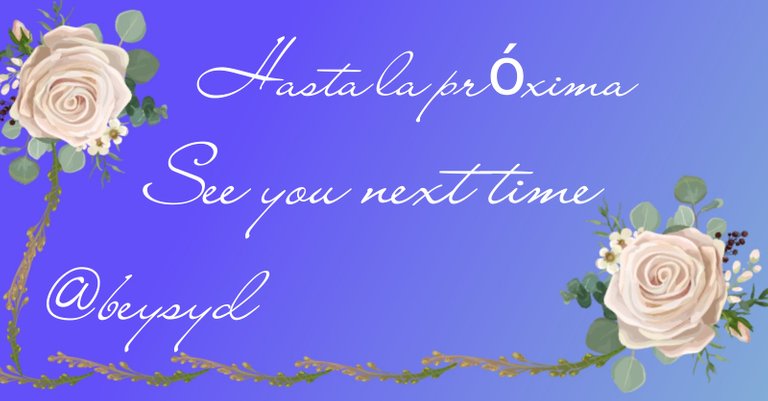 ---
---