My Risingstar stats 5-Nov-2021
Today I would like to update my risingstar account stats.
My Home Town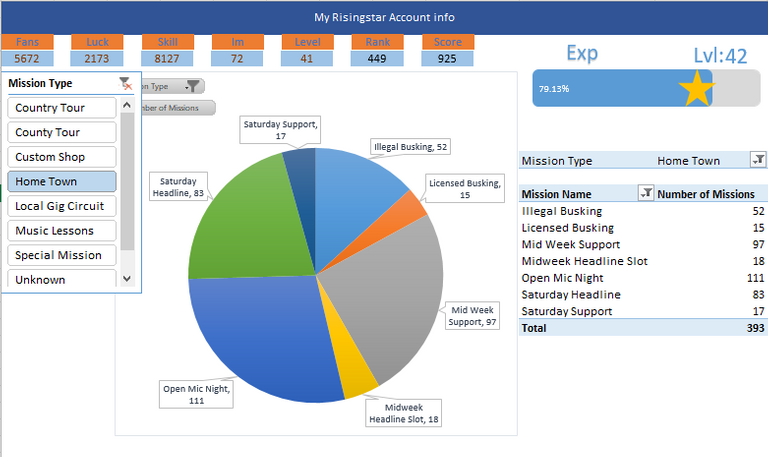 Local Gig Circuit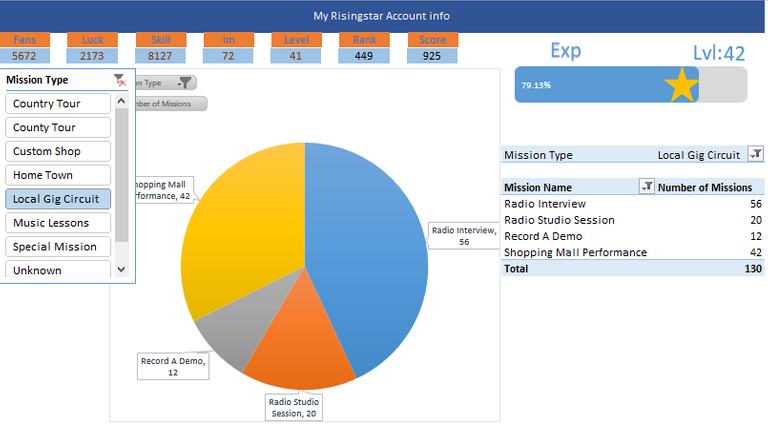 Music Lessons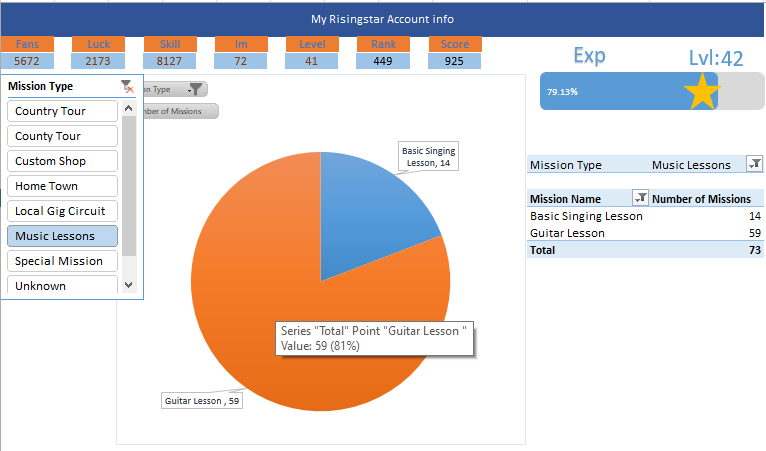 Custom Shop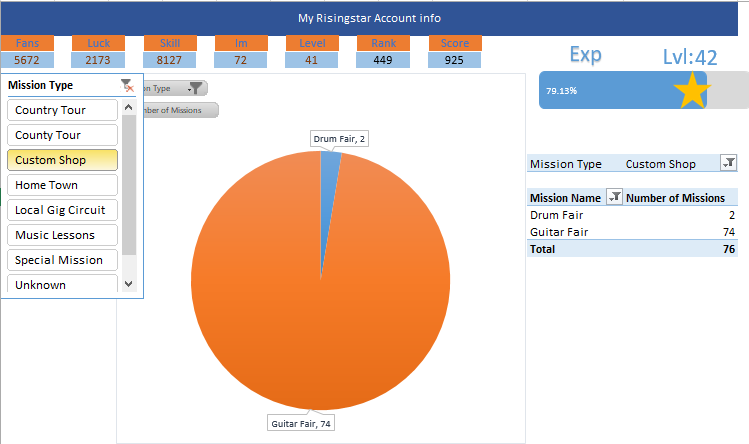 I have made total 693 missions so far. I am now at lvl 42 so it is still not close enough to lvl 50. My last post about Risingstar game is on 29-Oct-2021. I only want to update my account status once a week. I want to show that I am still playing Risingstar game. That would be long enough so I will stop it here. See you in next time.
If you want to play risingstar please use the following link:
https://www.risingstargame.com?referrer=beyondhorizonmm
---
---