My Favorite Brawl match
I am very happy winning this brawl match. Firstly I think I lose this battle so I do not even trying watching it.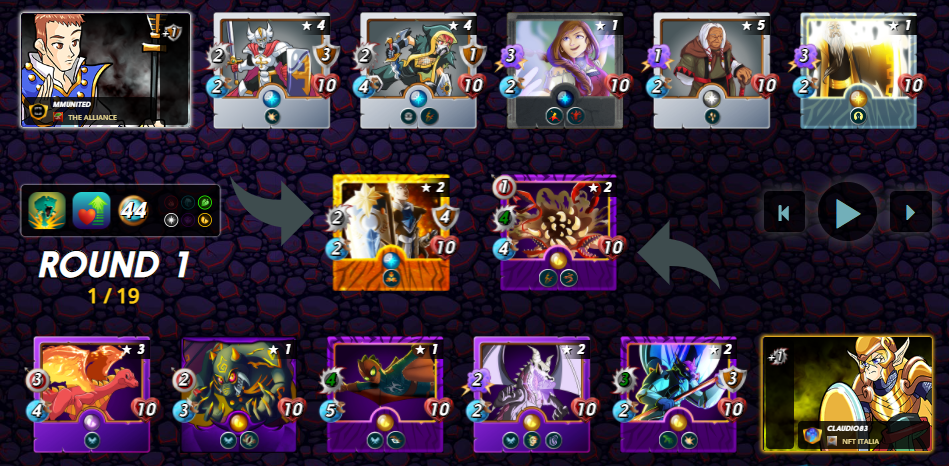 My oppnent even used 5 Legendary monsters in his team. In contrast I only choose one Legendary monster. My opponent chose 3 melee attack monsters, one magic attack monster and two ranged attack monsters. I chose three melee attack monsters and three magic attack monsters.
Rules are Stampede and Equalizer but no one chose the monster with Trample ability.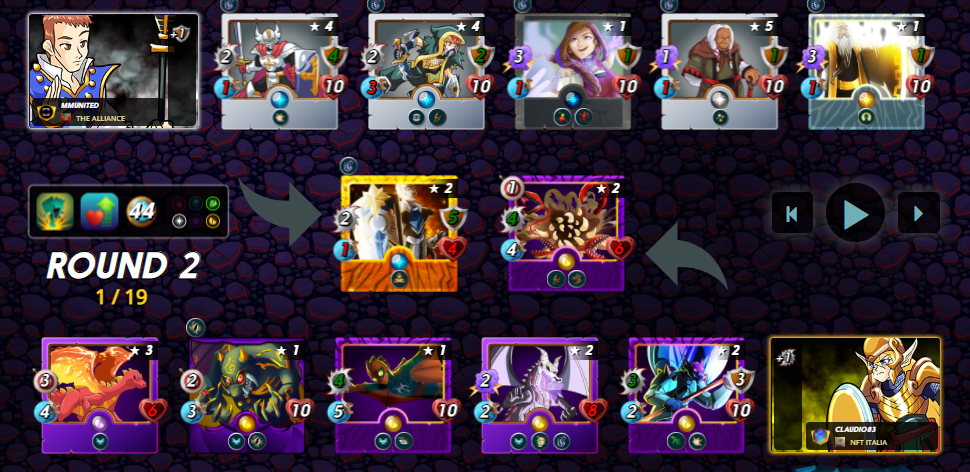 My ShieldBearer has been slayed in First round. Darius resurrect him and Divine healder is healing him. When I first watched this battle I quit watching after the Round 2. I think I lost this battle.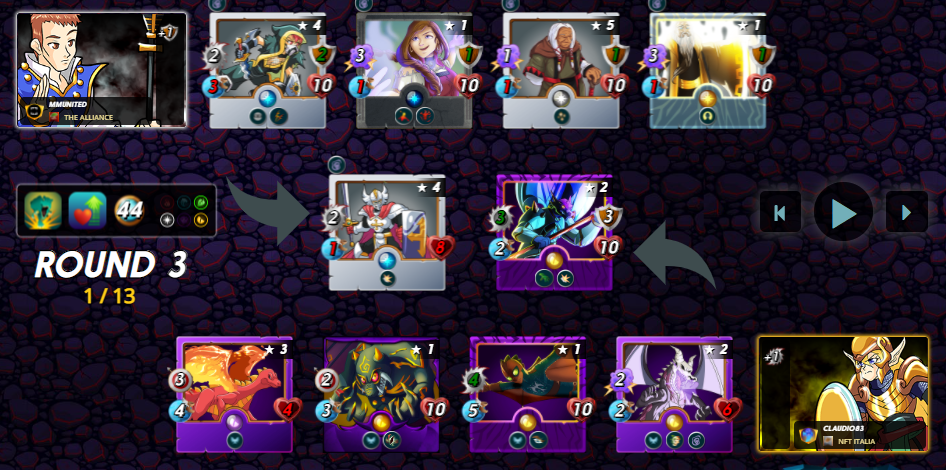 This is the beginning of the Round 3. My SilverShield Paladin started showing his debut. He is very good against melee and ranged attacks but he is weak against magic attacks. My opponents only has one magic attack monster.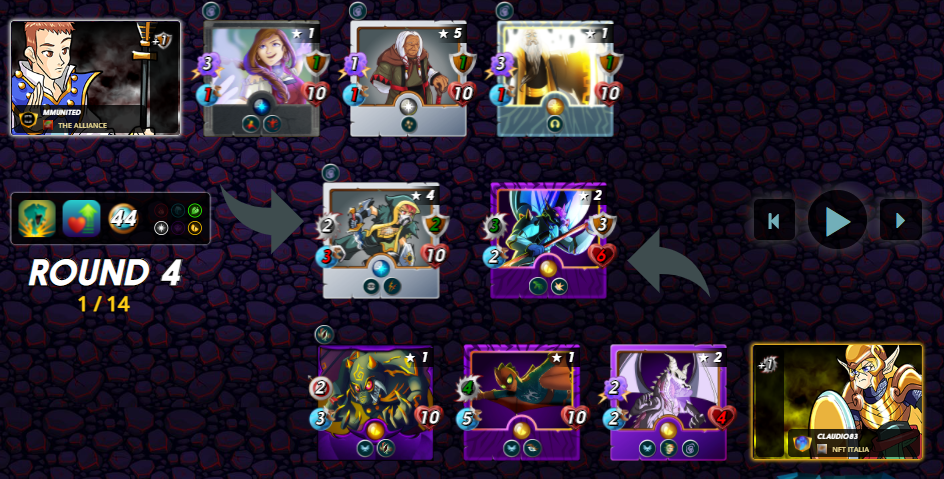 In Round 4 I have clear advantage over him. My opponent has monsters with Thorns and Shield ability but he did not have monster with Void ability. So it is weak against my magic attack monsters.
I am lucky in this round and Captain Kattie got her first kill.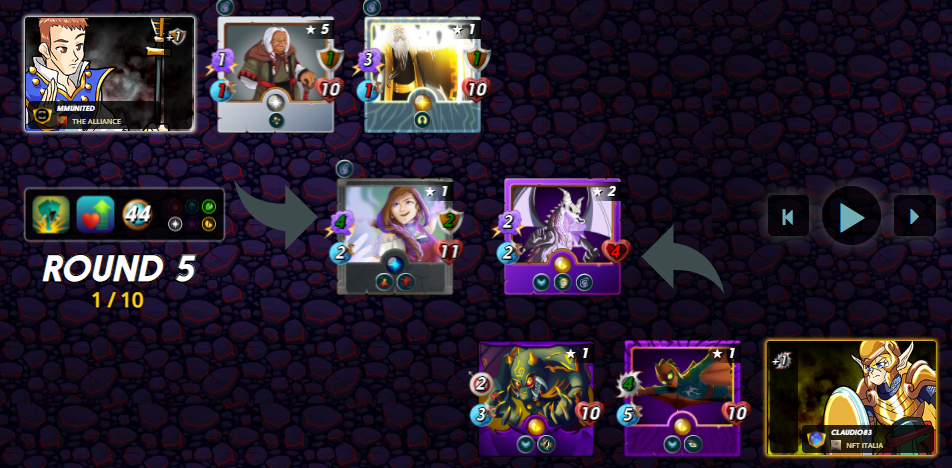 His mini dragon will die in this round for sure. Now Captain Kattie becomes a great gladiator in this battle. She will become more furious and more powerful round by round.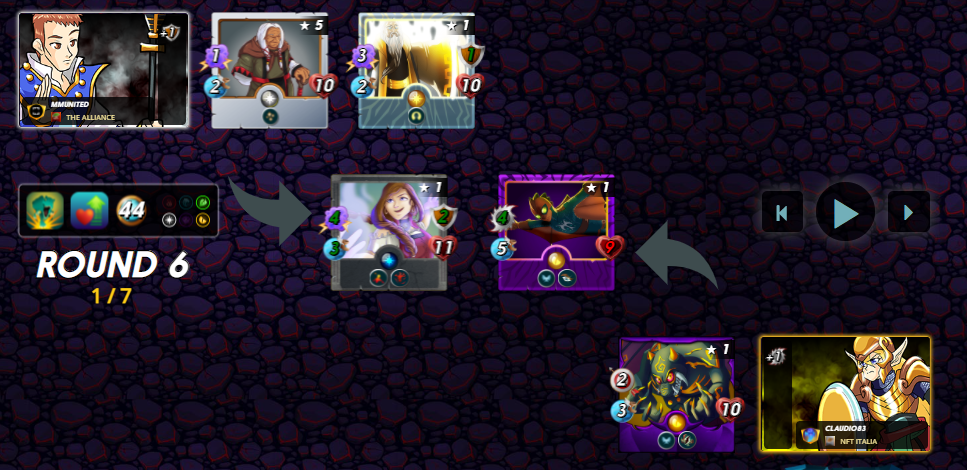 Now I have only moonster advantage. And I still has Armor so one of his monster's attack will be repel. My opponent can not kill my Captain Kattie for sure.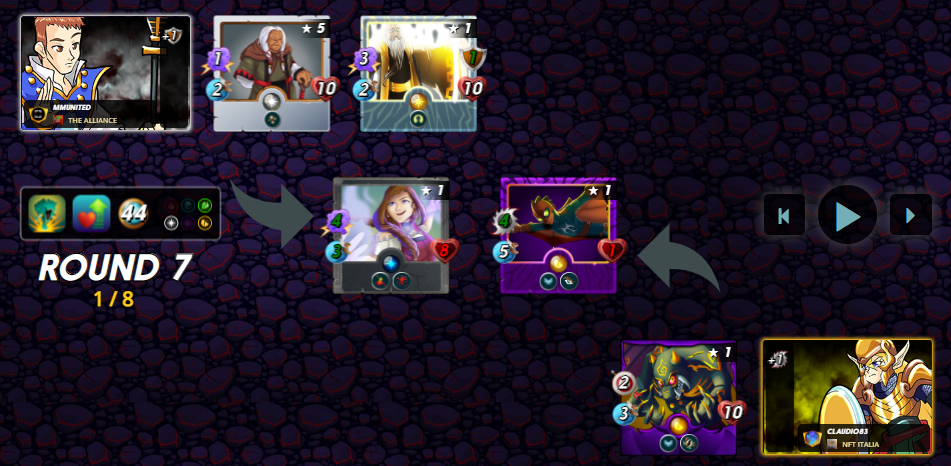 In this round my Captain Kattie will get second kill.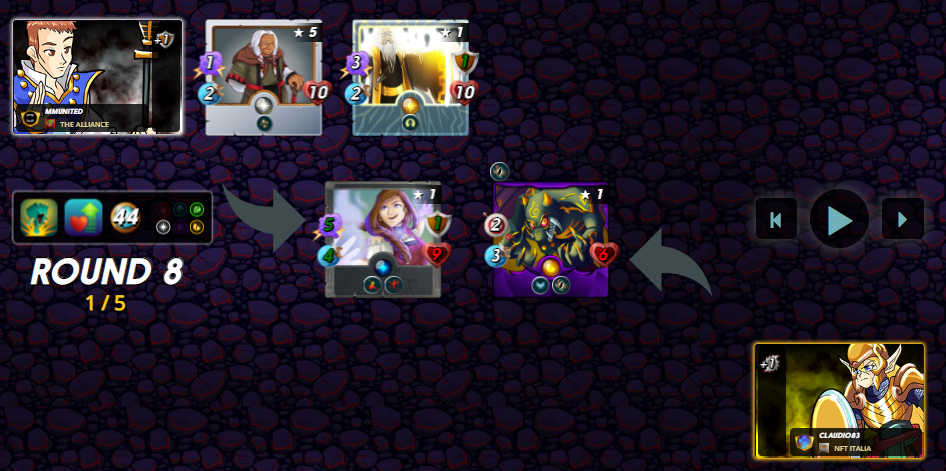 This would be the Final round. Even though she did not manage to get a third kill, she can playing very supportive role in this round. I am proud of you Captain Kattie.
---
---