Dos peinados fáciles en cabello corto (SPA/ENG)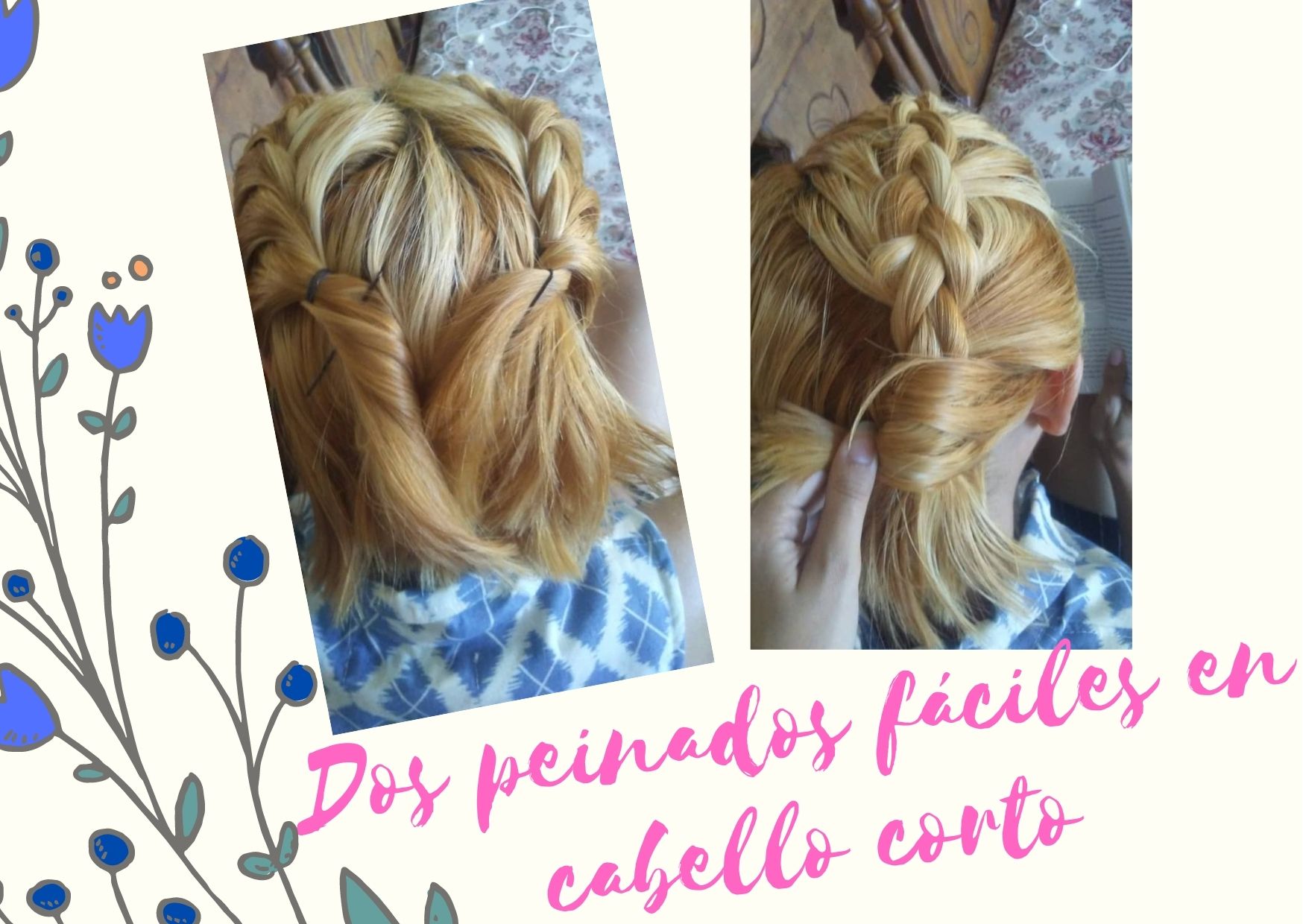 ¡Hola, gente de internet! Hoy estaba pensando en que hacer para un post y se me ocurrió esto. Mi hermana tiene el cabello bastante corto (sobre todo atrás ya que tiene un corte bob asimétrico) y ella creía que no podía hacerse ningún peinado, entonces decidí hacerle un par y demostrarle que sí se puede, solo hay que tener creatividad.
Hello, internet people! Today I was thinking about what to do for a post and came up with this. My sister has pretty short hair (especially in the back since she has an asymmetrical bob cut) and she thought she couldn't do any hairstyles, so I decided to make her a couple of them and show her that she can, you just have to be creative.

Tengo que ser sincera, empleé un peine de punta, liguitas y orquillas (o ganchos para el cabello), sin embargo, tenía solo un par de estos últimos y se necesitan más para fijar el cabello que los oculta, entonces se ven en las fotos, sin embargo no afecta a la enseñanza de los peinados.
I have to be honest, I used a spiked comb, rubber bands and bobby pins (or hair clips), however, I had only a couple of the latter and it takes more to fix the hair than it hides them, so they show in the photos, however it doesn't affect the teaching of the hairstyles.
Para el primer peinado, decidí hacer un semi-recogido de la parte derecha con una trenza. Lo primero que tenemos que hacer es dividir el cabello con una linea de izquierda a derecha.
For the first hairstyle, I decided to do a half updo on the right side with a braid. The first thing we have to do is to divide the hair with a line from left to right.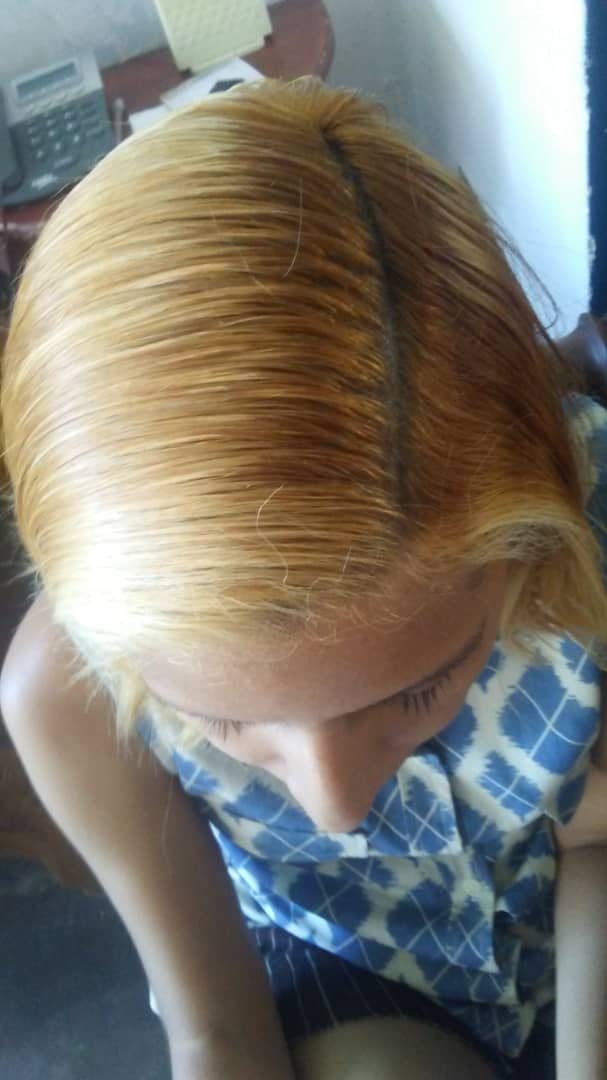 Tomamos el primer mechón de cabello, lo dividimos en tres y comenzamos a trenzarlo. Cuando terminamos el primer trenzado, vamos añadiendo cabello de la zona que tenemos debajo y en dónde iremos formando la trenza.
We take the first lock of hair, divide it in three and begin to braid it. When we finish the first braid, we add hair from the area below and where we will form the braid.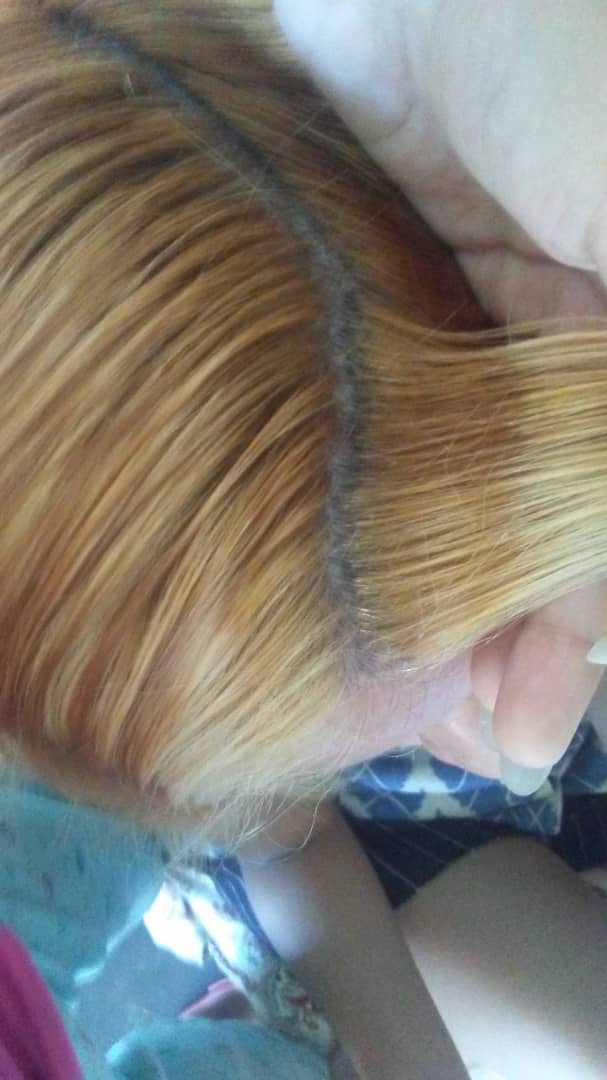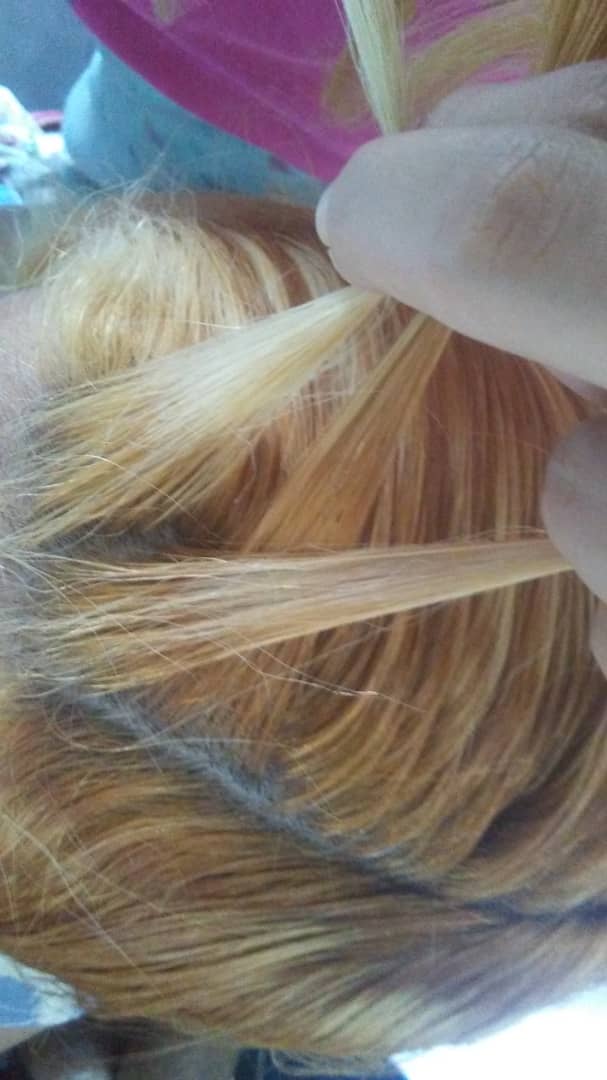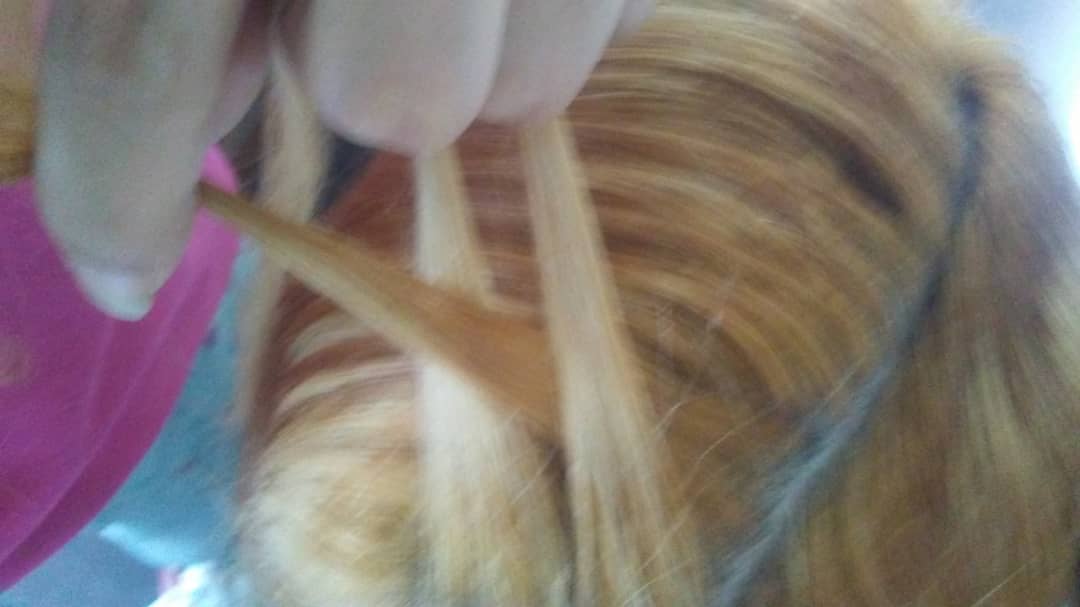 Vamos avanzando, repitiendo el proceso hasta poco a poco completar la trenza.
We move forward, repeating the process until the braid is gradually completed.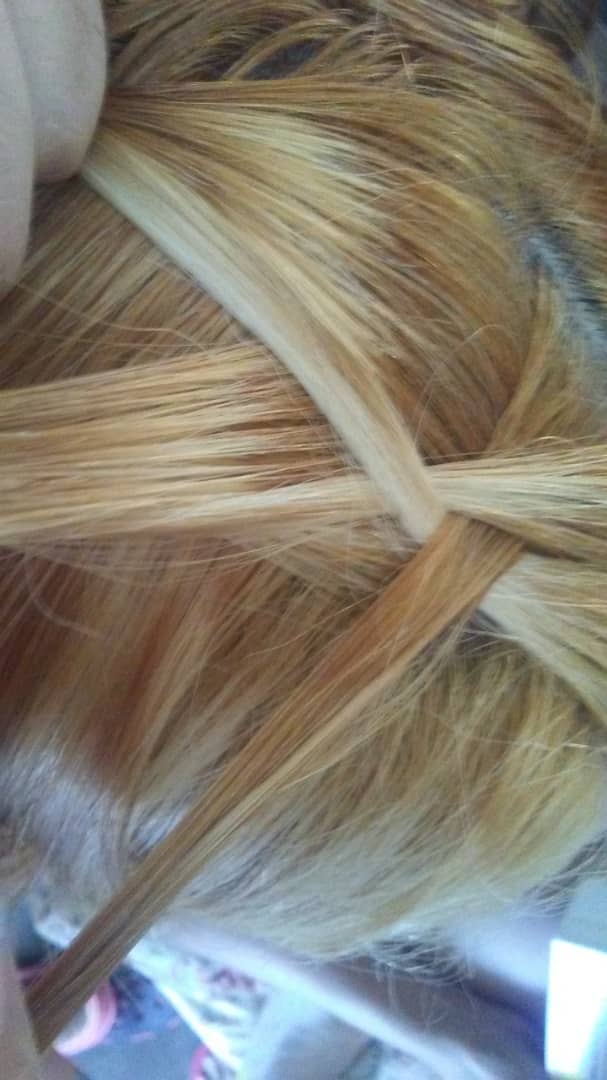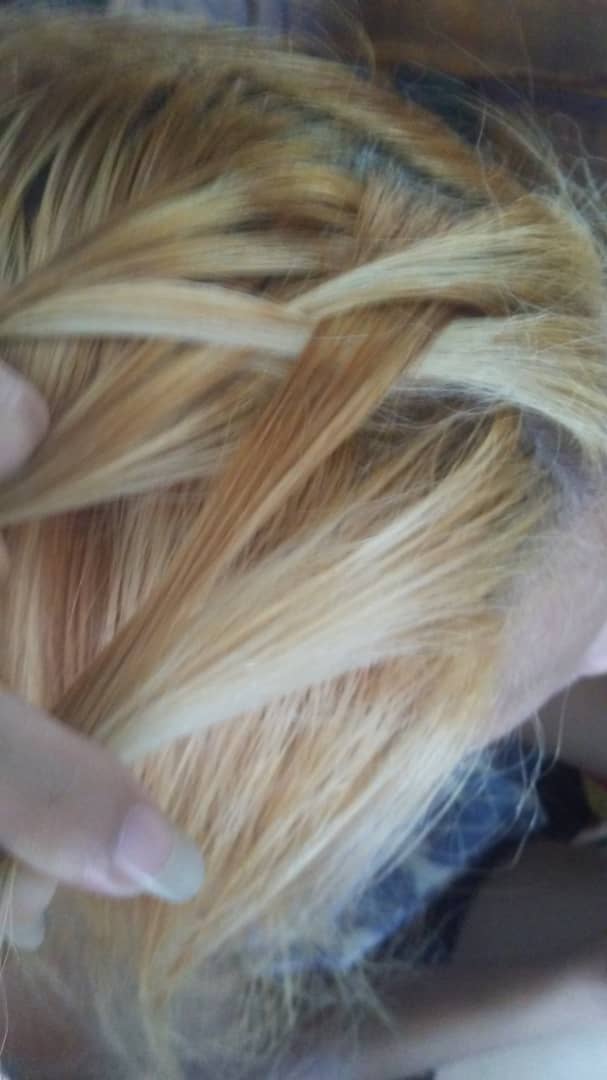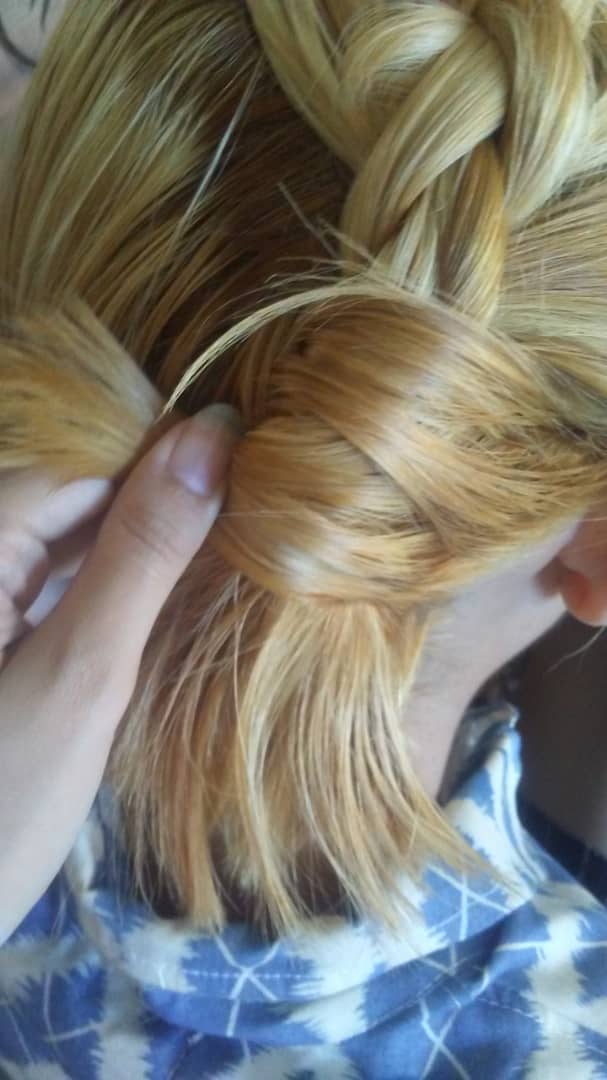 Al terminar la trenza, la atamos con una liga y vamos tomando cabello por mechones y lo envolvemos sobre el cabello restante de la trenza, asegurándolo con ganchos de forma que queden ocultos hasta llegar a la parte posterior, cerca del otro lado. El resultado debería ser todo el cabello del lado derecho totalmente recogido, y el izquierdo suelto.
When the braid is finished, we tie it with a rubber band and we take hair by strands and wrap it over the remaining hair of the braid and secure it with clips, so that they are hidden, until we reach the back, near the other side. The result should be, all the hair on the right side completely gathered and the left side loose.

El segundo peinado es bastante parecido (me gustan mucho las trenzas) básicamente es lo mismo que en el paso anterior pero de ambos lados, es decir, haremos un par de trenzas, una a cada lado.
The second hairstyle is quite similar (I like braids a lot) basically it's the same as in the previous step but on both sides, that is to say, we will make a pair of braids, one on each side.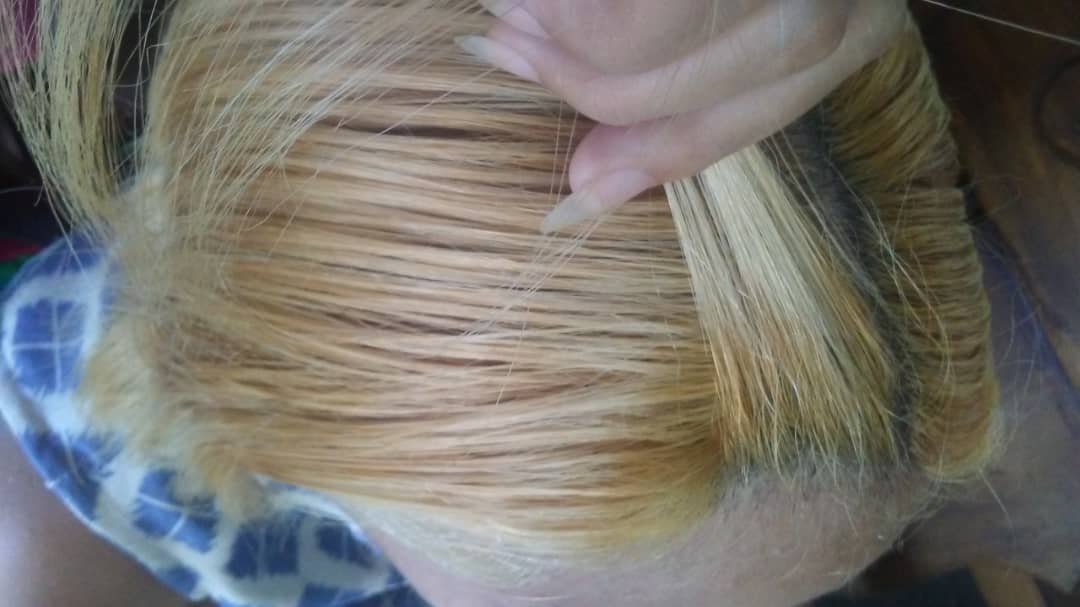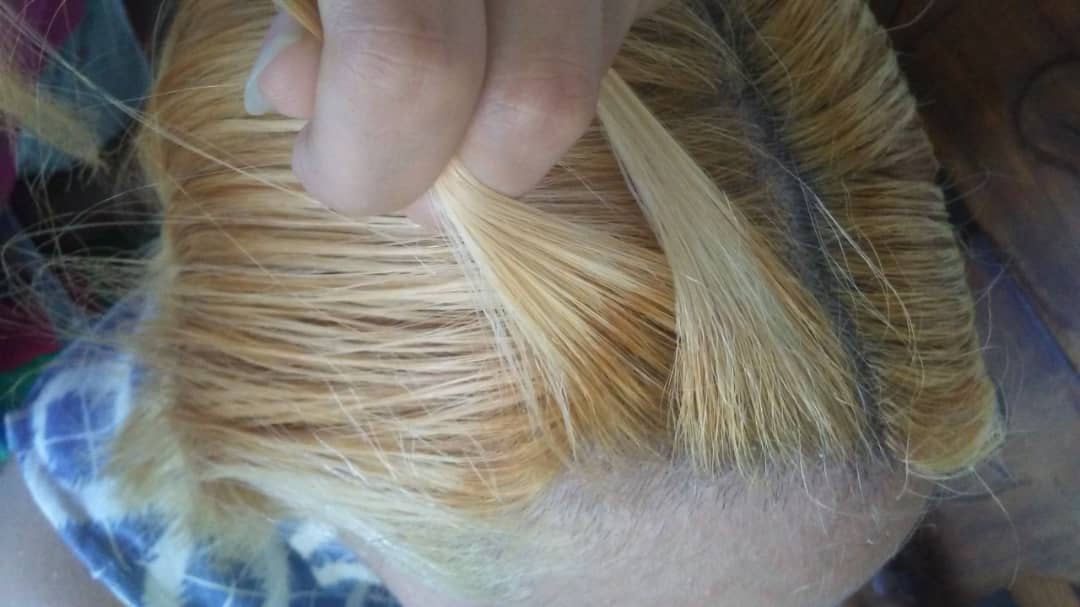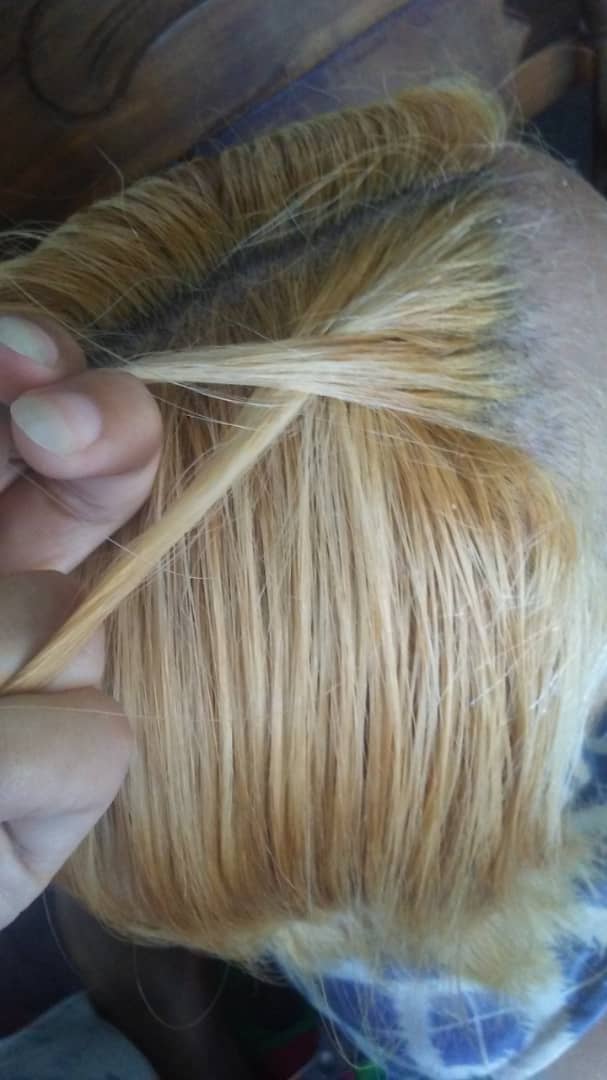 Posteriormente, aseguramos las trenzas con ligas y tomamos cabello para cubrirlas, asegurando el cabello con un gancho o más, según sea necesario.
Next, we secure the braids with rubber bands and take hair to cover them, securing the hair with a hook or more as needed.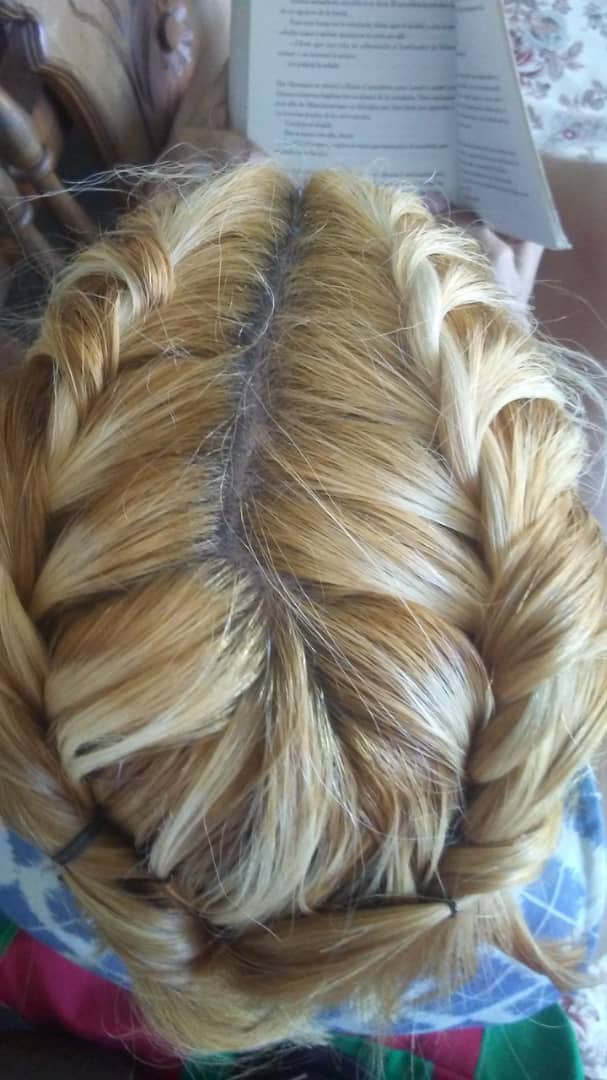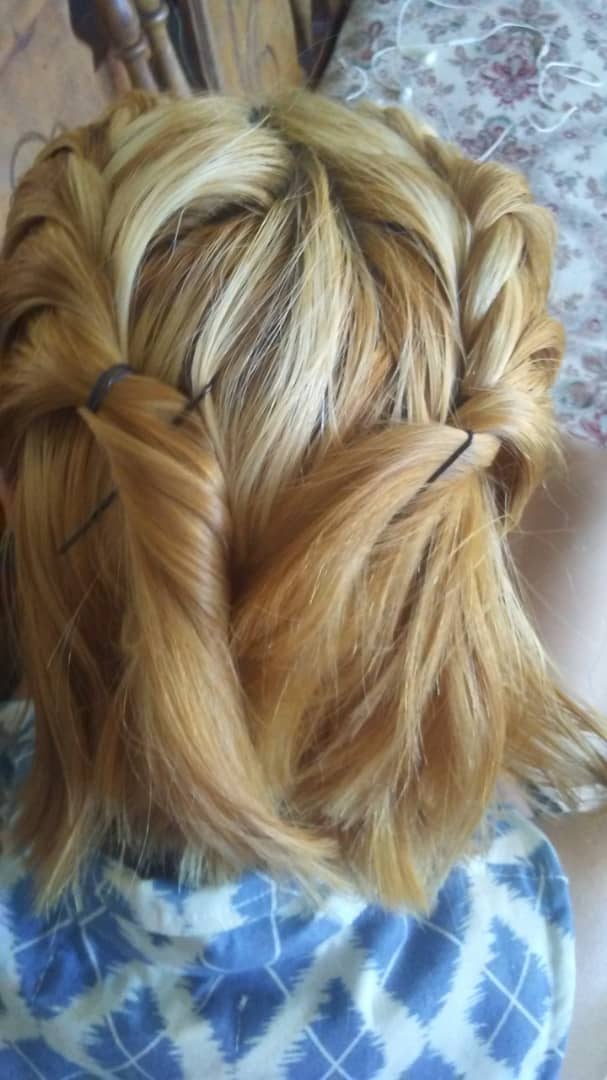 Como les mencioné me faltaron más ganchos, pero si tienen más pueden cubrir muy bien las ligas con el cabello restante para un mejor resultado.
As I mentioned I lacked more hooks, but if you have more, you can cover the rubber bands very well with the remaining hair for a better result.

Y bueno, gente, esto ha sido todo por el capítulo de hoy, espero que les haya gustado y que se animen a hacer los peinados. Muchas gracias como siempre a todos los que apoyan mi trabajo y le doy la bienvenida a los nuevos lectores. Se les quiere mucho, y ya nos encontraremos en otro post.
And well, people, this has been all for today's chapter, I hope you liked it and that you are encouraged to make the hairstyles. Thank you very much as always to all who support my work and I welcome new readers. They are very much loved, and I'll see you in another post.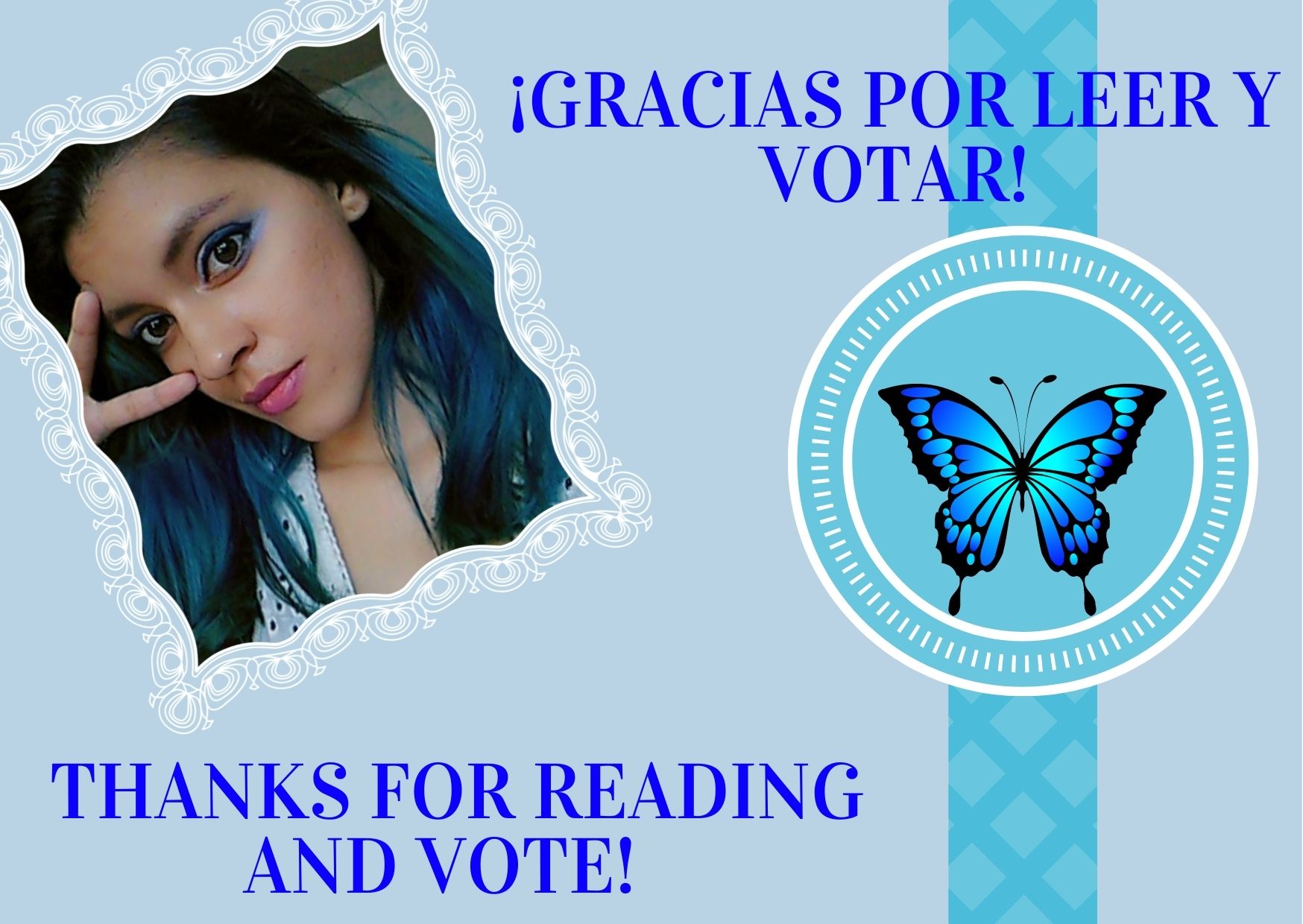 Las imágenes de portada y despedida, las realicé en el editor Canva, el resto de imágenes las tomé con un teléfono LGK4 Lite. El logo lo realicé en la siguiente página:
The cover and farewell images, I made them in Canva editor, the rest of the images were taken with a LGK4 Lite phone. I made the logo on the next page:
Fuente
---
---