[ENG] Church "Santa María Madre de Dios" in Manzanares, Caracas [ESP] Iglesia "Santa María Madre de Dios" en Manzanares, Caracas
Church "Santa María Madre de Dios" in Manzanares, Caracas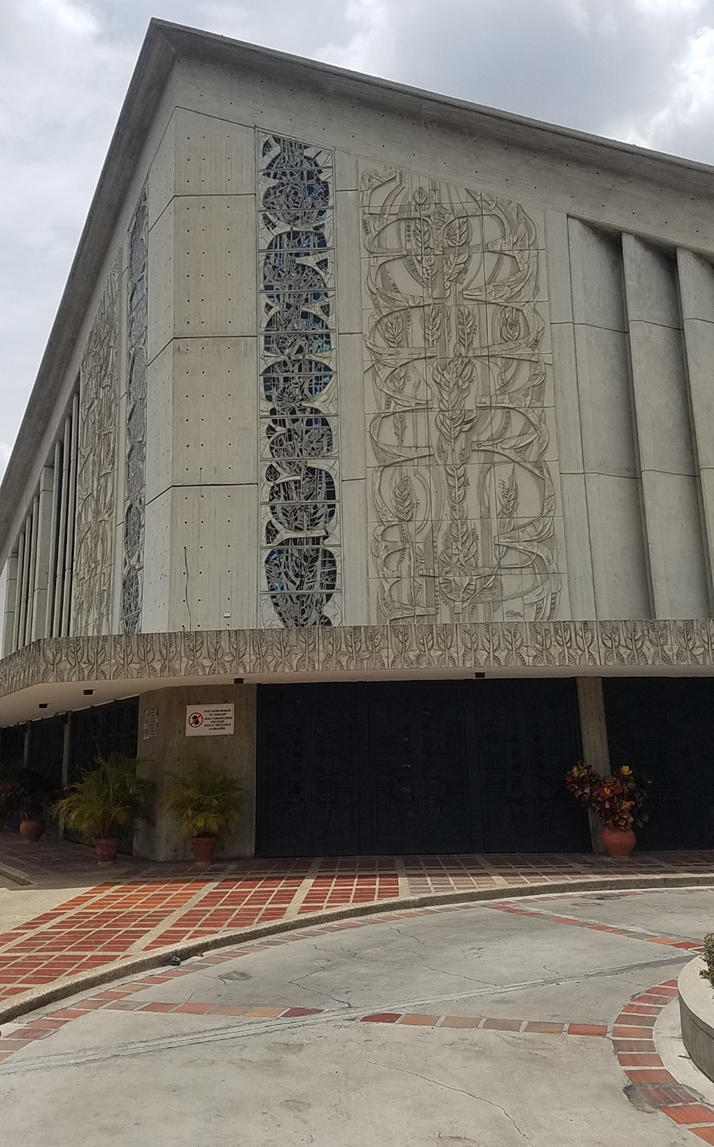 Facade of the main entrance of the church with stained glass windows and beautiful works in relief (Fachada de la entrada principal de la iglesia con vitrales y hermosas obras en relieve)
     Dear reader friends of the communities that make up the HIVE platform, I have the pleasure of presenting you one of the most modern churches built in the southeast of the capital city 30 years ago, which is still being enriched with new structures on its grounds. The photos were taken during the Holy Week just past by me, thanks to the attention that Elsa and Rosa, my sisters-in-law, had in taking me there as well as to other churches mainly in the south and southeast of the capital.
---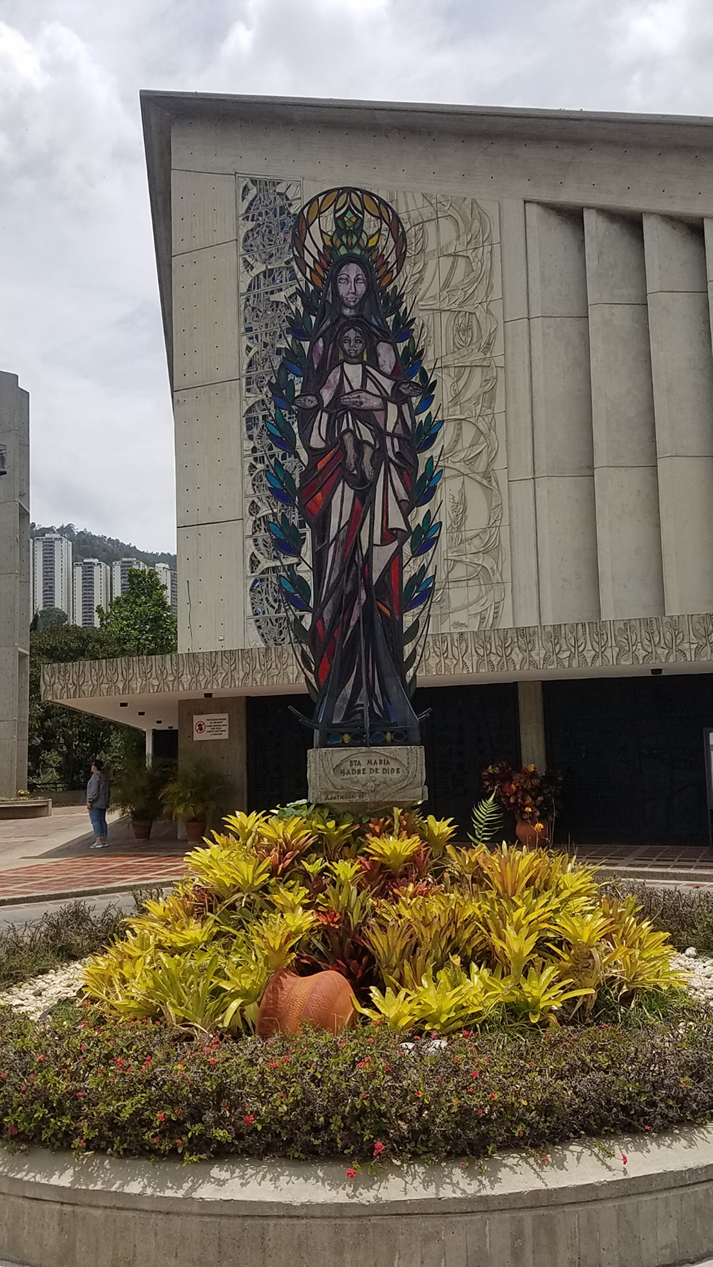 The iron statue of the Virgin Mary and the baby Jesus at the gates of the church (La estatua de hierro de la Virgen María y el niño Jesús a las puertas de la iglesia)
---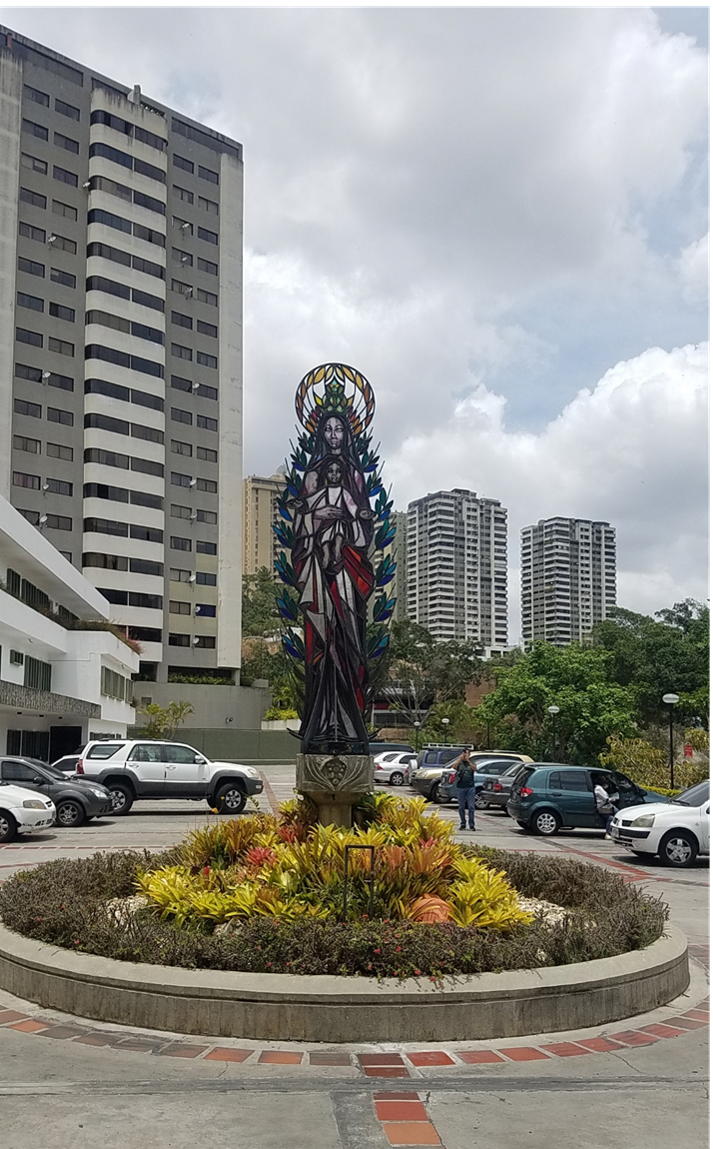 Shot of the figure of the Virgin, forged in iron, from the entrance of the church, the image can be seen on both sides of the sculpture. In the background the modern buildings in the vicinity (Toma de la figura de la Virgen, forjada en hierro, desde la entrada de la iglesia, la imagen puede verse en ambas caras de la escultura. Al fondo las modernas edificaciones en las cercanías)
     In 1988, steps were taken to build the Church that would serve as a religious center, run by the Franciscan fathers, for the parishioners of the young urbanizations "Lomas de Prados del Este" and "Manzanares" with about 4,000 inhabitants, located in the southeast of the city of Caracas, in an area that was originally full of sugar, coffee, and cocoa farms.
---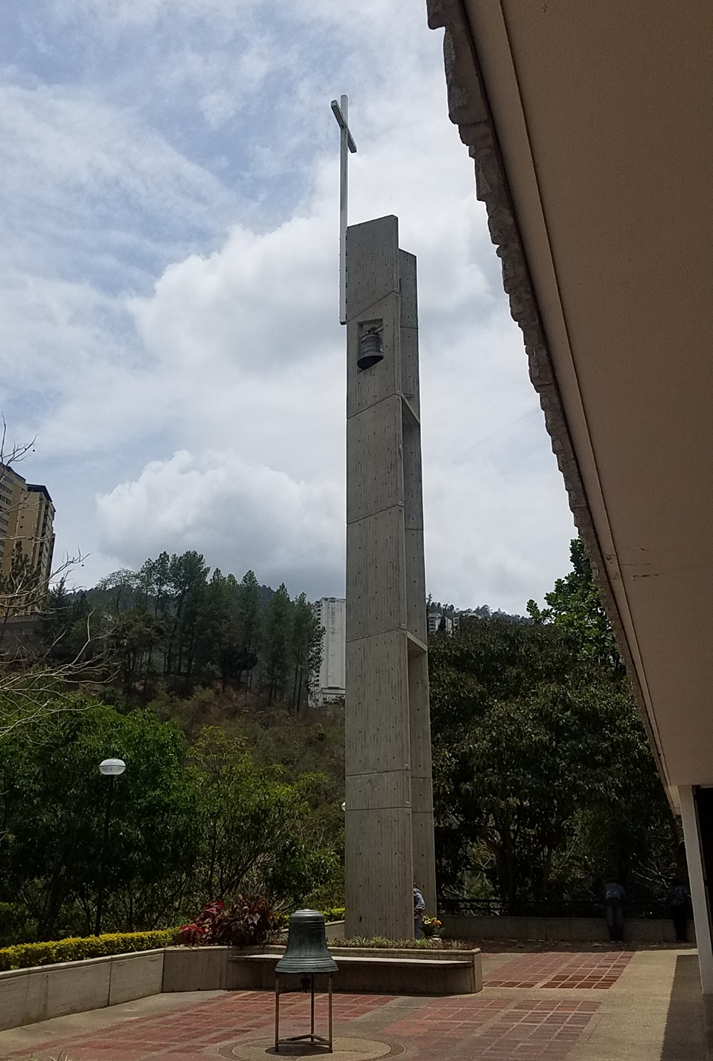 To one side is the bell tower, a reinforced concrete structure (A un costado se encuentra el campanario, una estructura en concreto armado)
---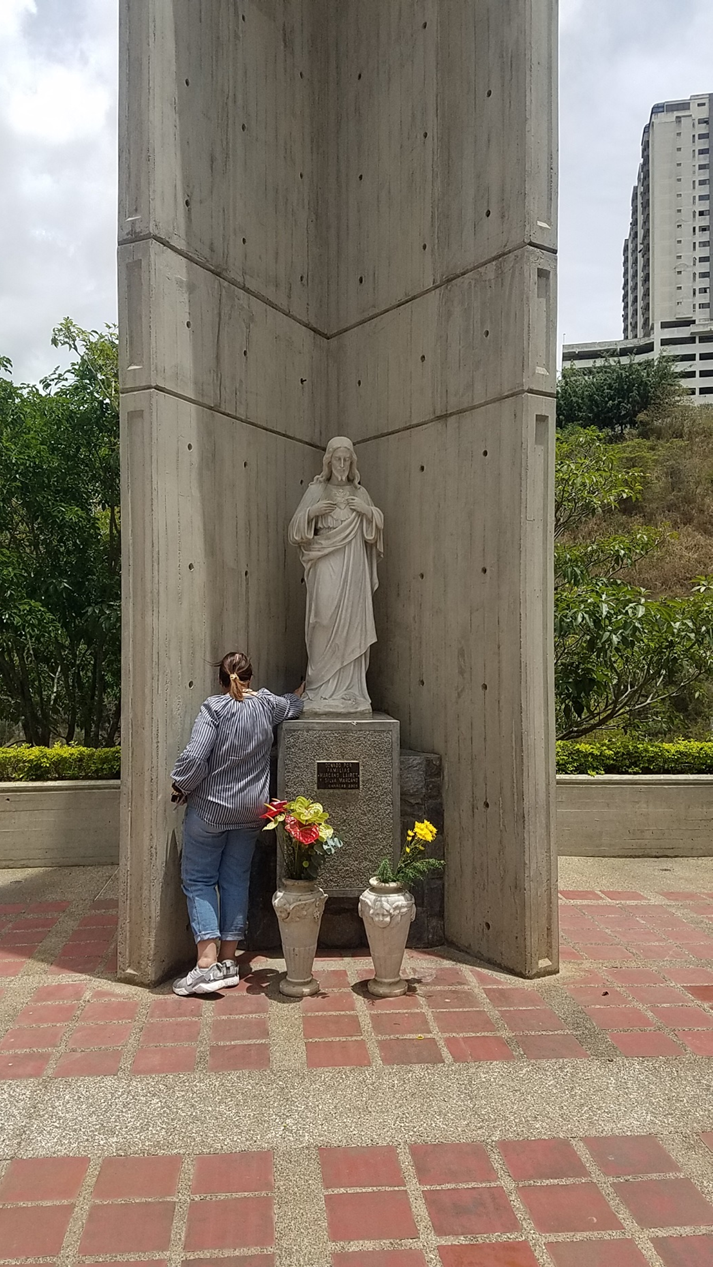 Beneath the unique bell tower is an image of Jesus Christ (Debajo del singular Campanario se encuentra una imagen de Jesucristo)
     In 1990, construction began with the topographical survey of a plot assigned to the Parish with an area of 5,130 m2, located at the end of Avda. Principal de Urb. Lomas de Prados del Este and at the beginning of Avda. Manzanares de Urb. Manzanares in the Baruta municipality of Caracas, carried out by the topographer Pedro Arias; soil and geotechnical studies were carried out by Juan Carlos Hiedra López; the project and architectural design were under the responsibility of Architect Andrés Betancourt, while the engineering part was carried out by engineers Luis Briceño Monsan (pilotage), Andrés Steiner (structural calculation) and Alberto de Barros Ferreira (civil works).
---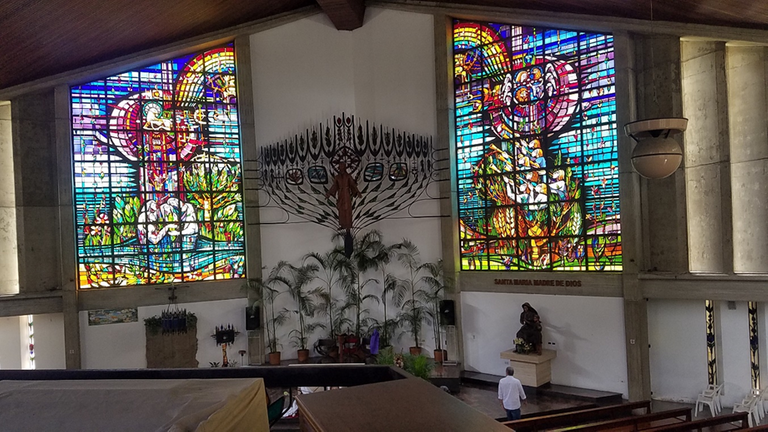 The High Altar in its entirety (El Altar Mayor en su totalidad)
     The building, with a construction area of 4,507 square meters, had the artistic support of the master craftsman and artist Ángel Atienzia Landeta, in charge of the design and artistic works such as the stained-glass windows and the ironwork of the entire work.
---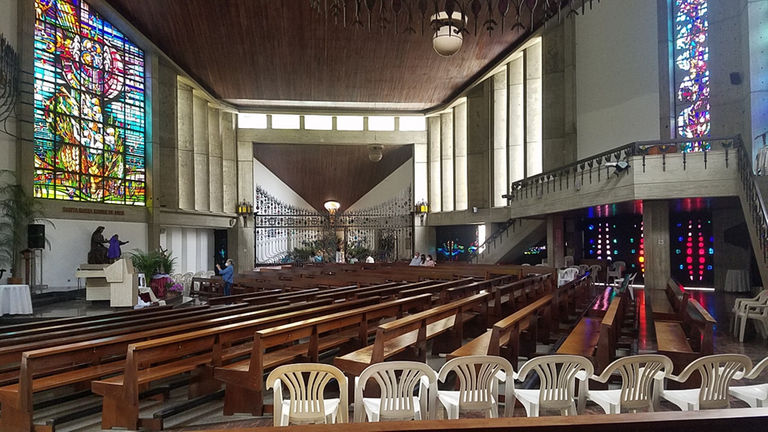 View of the church from the rear (Vista de la iglesia desde la parte trasera de la misma)
     Three years later, in 1993, the church was completed, which was baptized with the name "Santa María Madre de Dios". The first parish priest of the church was the Spanish father José Martínez Domínguez.
---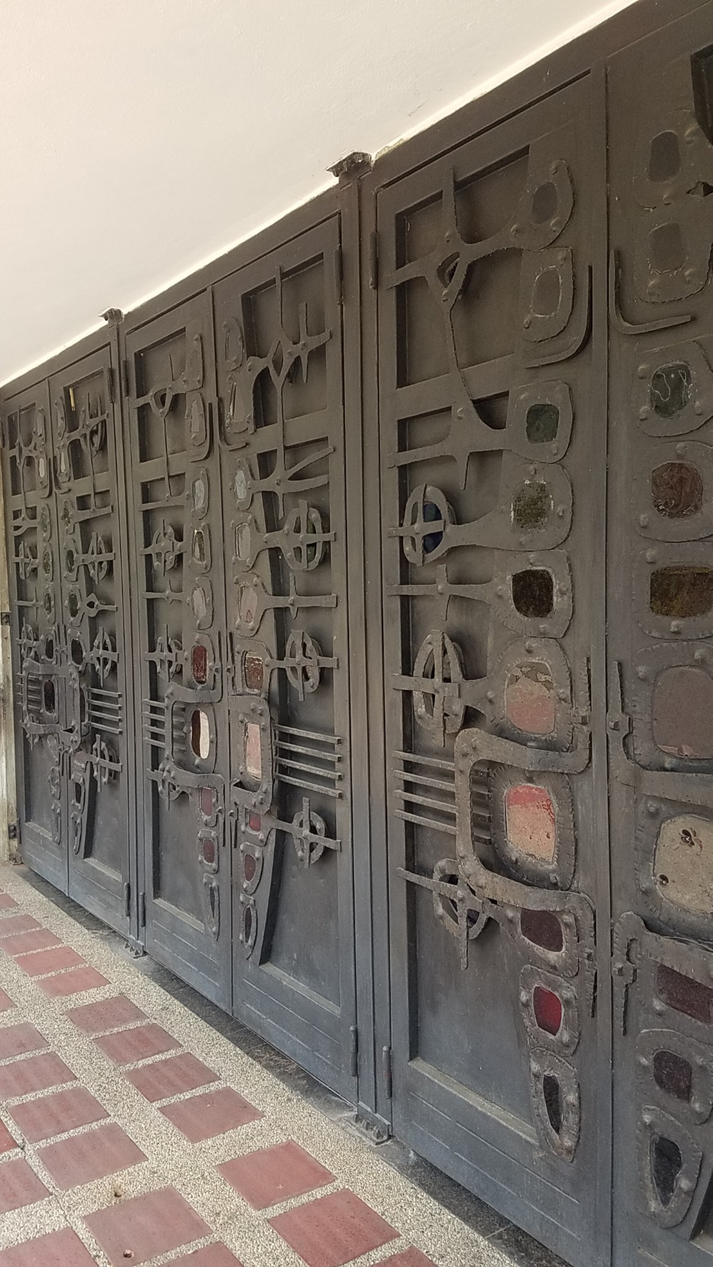 The doors of the church in metal, with beautiful geometric figures of glass embedded in them (Las puertas de la iglesia en metal, con bellas figuras geométricas de vidrio incrustadas en ellas)
---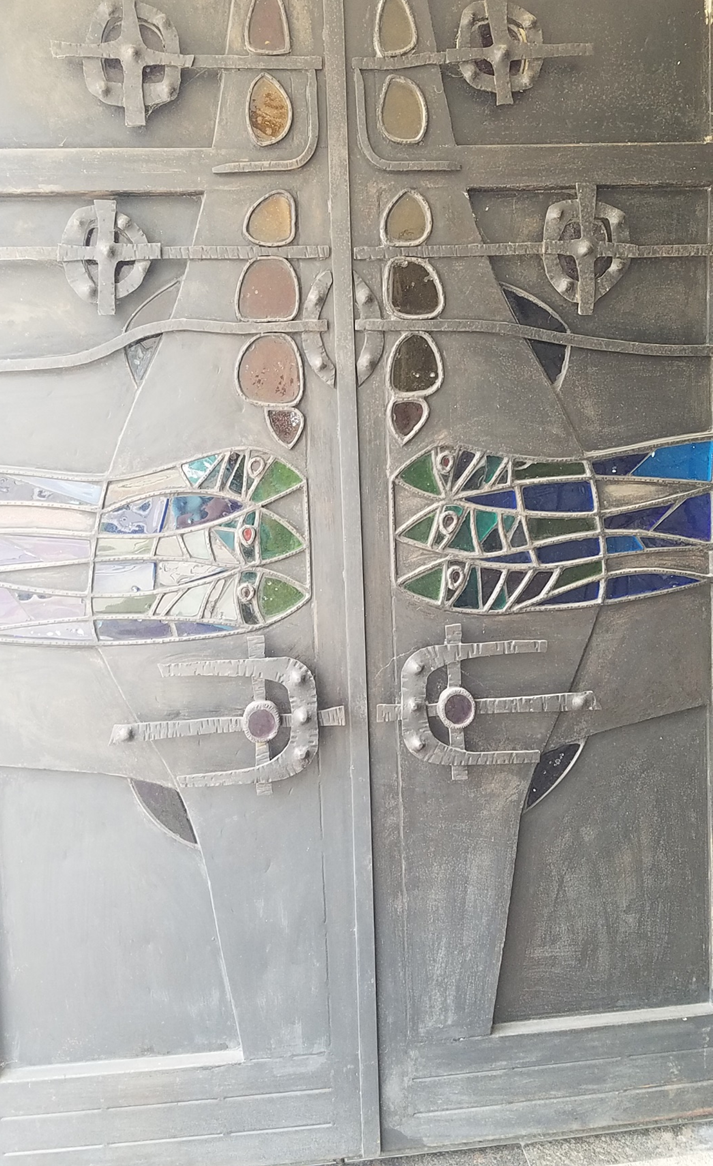 Details of one of the doors of the church (Detalles de una de las puertas de la iglesia)
     Before entering the church grounds, there is an iron structure that represents the Virgin Mary with the child Jesus in her arms, of unparalleled beauty, whose face looks at both sides of the silhouette. The church has a parish temple with a capacity of 560 seated people, the Chapel of the Blessed Sacrament, a park for meditation with the grotto of the Virgin, and the bell tower, which is an independent structure, built on one side of the church. Another architecturally different structure is the Community House, with 11 rooms for different uses.
---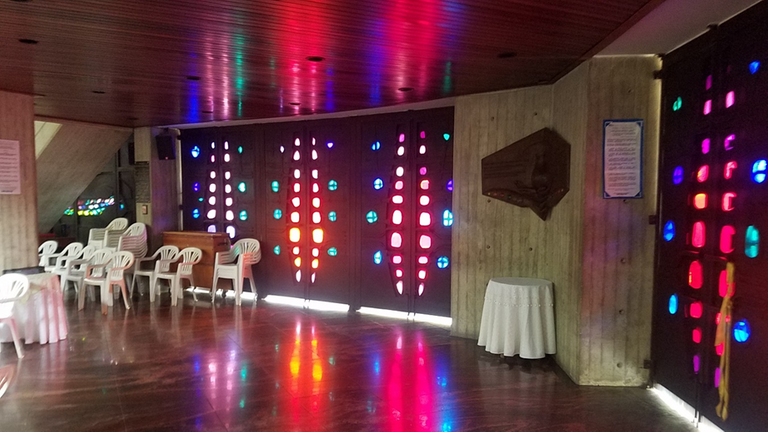 The color of the light that enters through the metal doors gives a peculiar appearance to the church (El colorido que entra por las puertas metálicas le da un aspecto peculiar a la iglesia)
---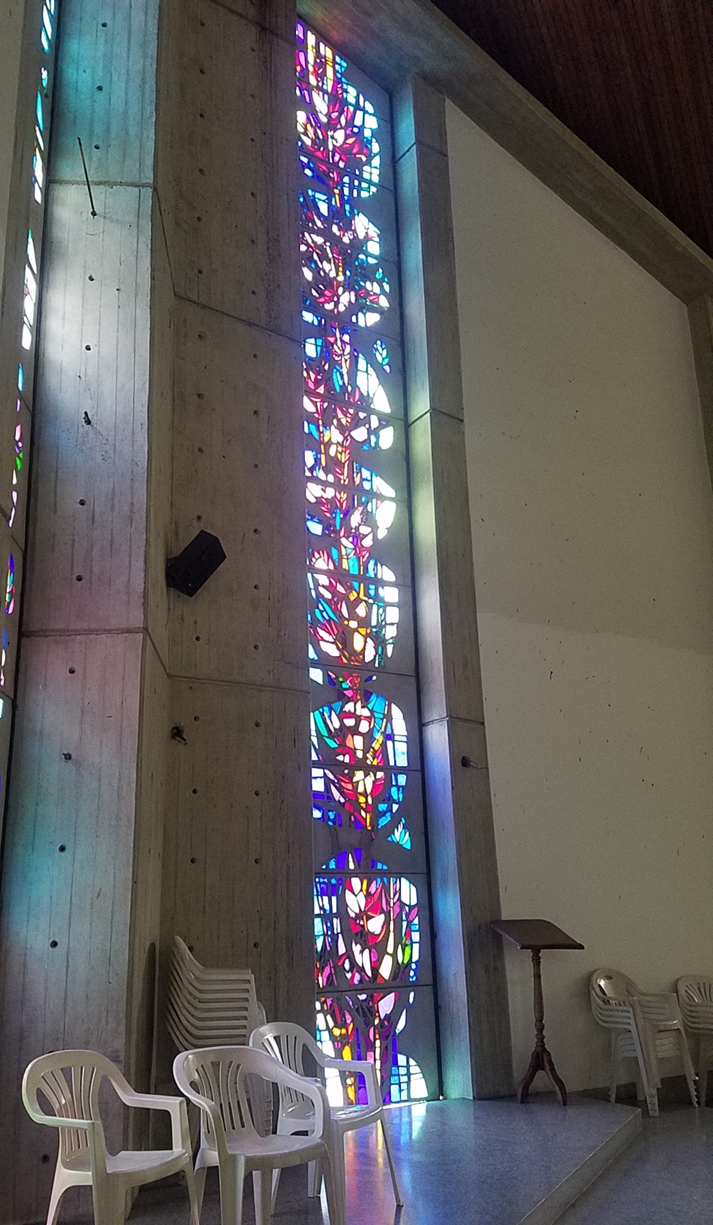 Inside the church there are several stained glass windows that give a multicolored hue in the light that enters the enclosure (Dentro de la iglesia se aprecian varios vitrales que
dan una tonalidad multicolor a la luz que entra al recinto)
     In the rear part of the church, there is an area of approximately 1,500 m2 of green areas, terraces, and seats, originally intended for religious activities of relaxation and prayer, which changed its purpose when a cinerary "Jardín de la Esperanza", which has niches distributed in four terraces, in a bucolic space surrounded by green areas, small waterfalls, for the eternal rest of the souls that are there.
---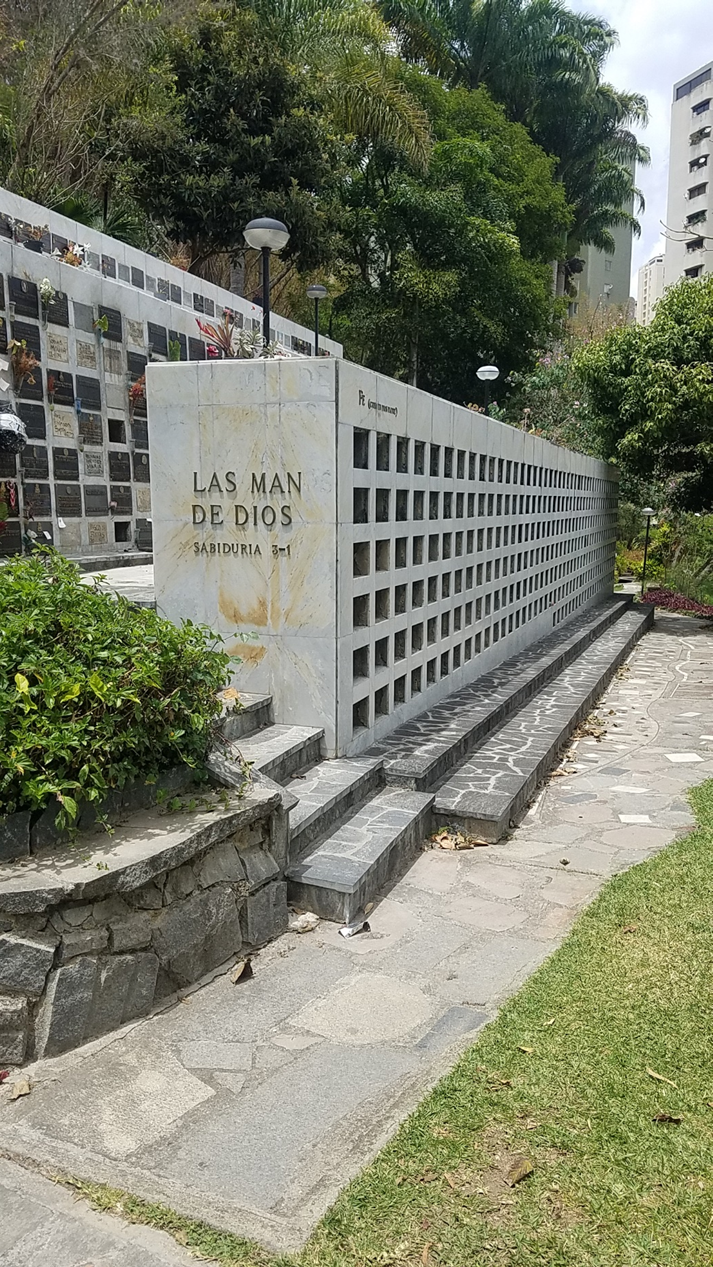 Marble niches where the mortal remains of the faithful of the area (Nichos en mármol donde se encuentran los restos mortales de los fieles de la zona)
      "El Jardín de la Esperanza" or The Garden of Hope is a public space, whose creators realized the need to build a beautiful and peaceful space for eternal rest, close to the surrounding developments. Its construction began with some 50 niches, and currently, it has a capacity of 1,000 niches, which rises with white marble structure: a small mountain full of niches –still under construction– in which the members of the community can place the ashes of relatives or loved ones who had died in the area. At the entrance of the Garden, there is a small square with three statues. It should be said that this small cemetery is full of natural spaces and amazing architecture. Even before entering the necropolis, you can see a park "El Clavito", which can be accessed through a door that is on the church grounds.
---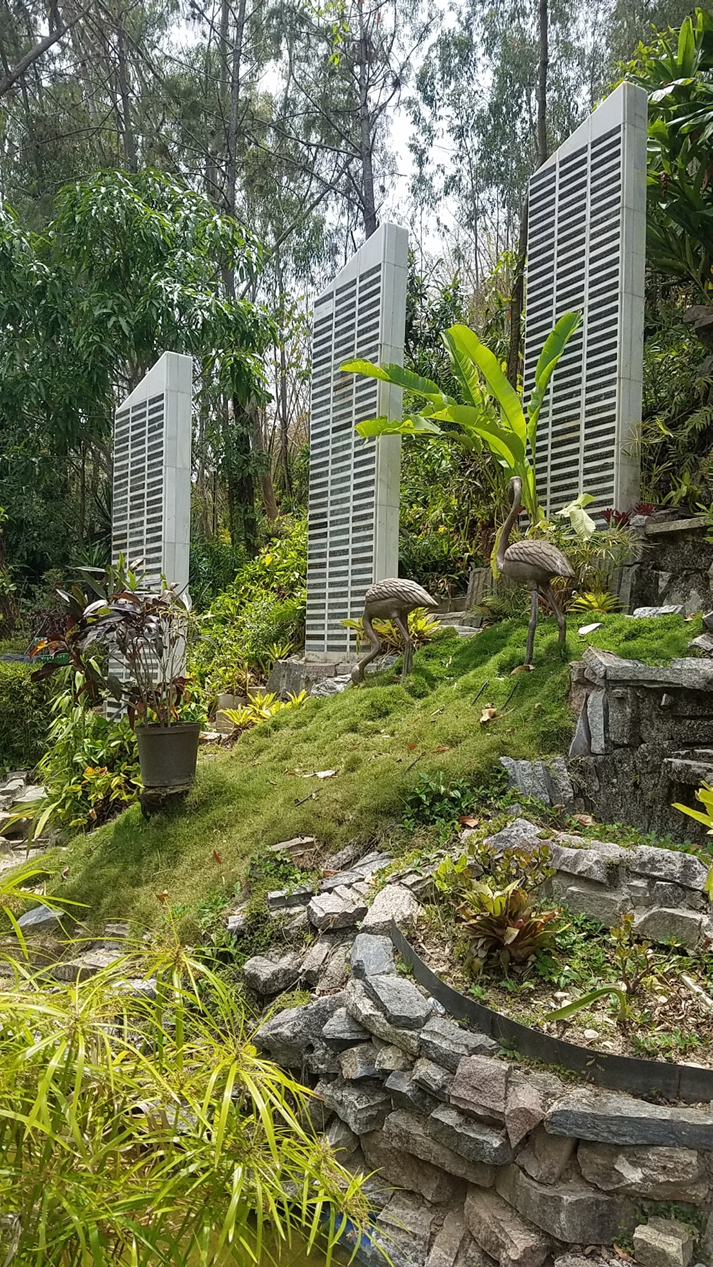 Fully occupied vertical niches are the curiosity of visitors (Los nichos verticales totalmente ocupados son curiosidad de los visitantes)
     Bibliographic reference:
https://miparroquia.net/mpq/www/historia.html
---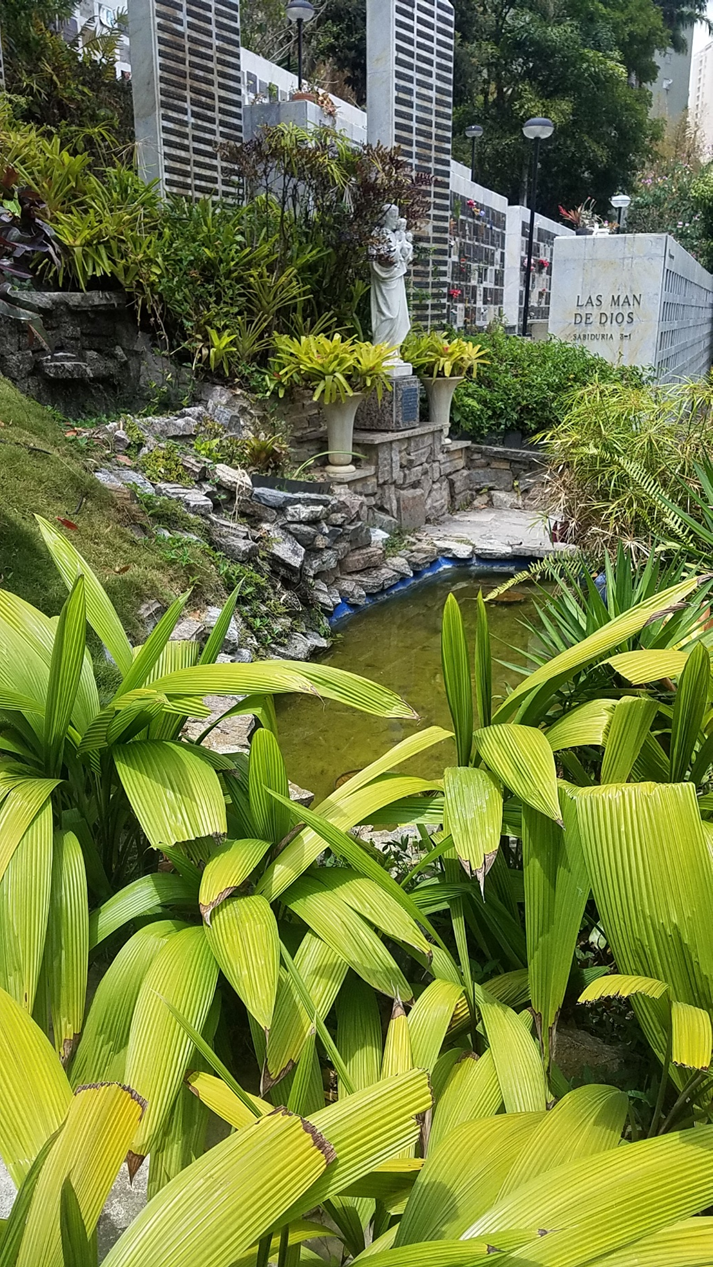 The cinerary is a place of peace, full of niches, vegetation, statues of saints and water sources (El cinerario es un lugar de paz, lleno de nichos, vegetación,estatuas de santos y fuentes de agua)
---
---
Iglesia "Santa María Madre de Dios" en Manzanares, Caracas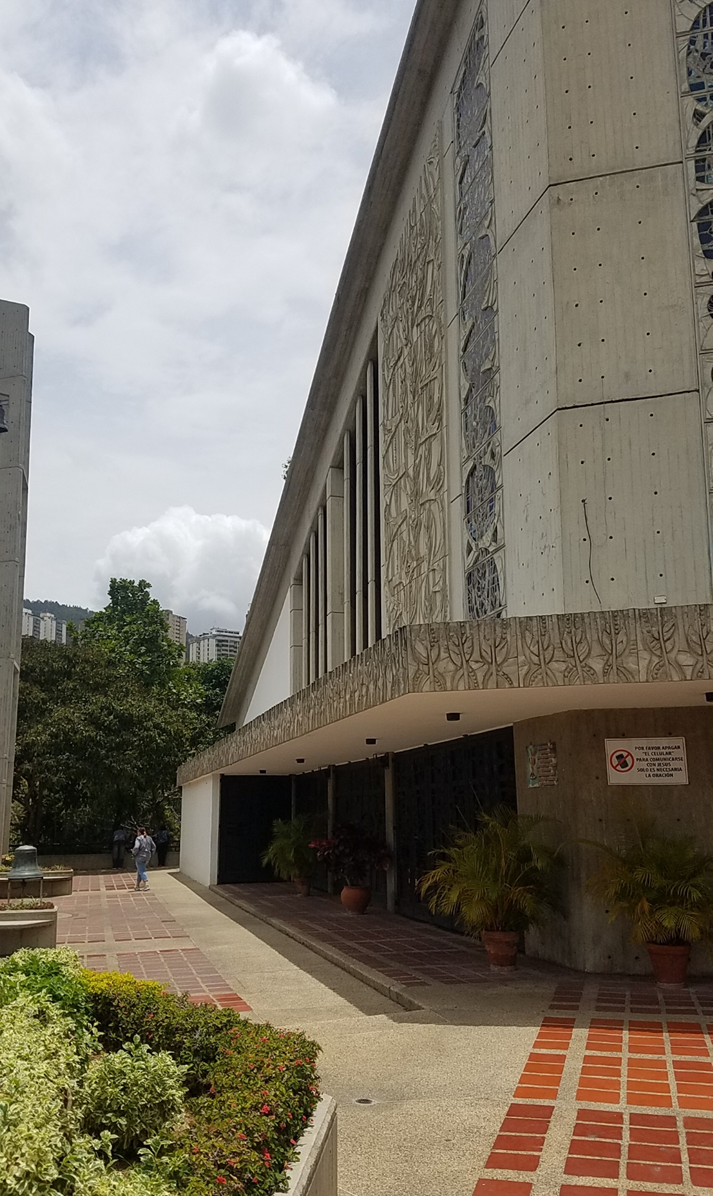 Side facade of the church (Fachada lateral de la iglesia)
     Apreciados amigos lectores de las comunidades que conforman la plataforma HIVE, tengo el pacer de presentarles una de las iglesias más modernas construidas en el sureste de la ciudad capital hace 30 años, que aún continúa enriqueciéndose con nuevas estructuras en sus terrenos. Las fotos fueron tomadas durante la Semana Santa recién pasada por mi persona, gracias a la atención que tuvieron Elsa y Rosa, mis cuñadas, en llevarme a esa como otras iglesias principalmente del sur y sureste de la capital.
---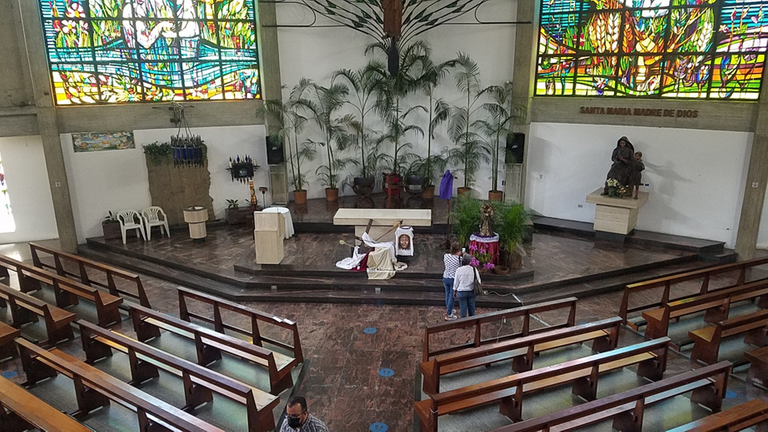 The simplicity of the altar contrasts with the complexity of the wall that protects it (La sencillez del altar contrasta con la complejidad de la pared que lo resguarda)
     En el año 1988 se iniciaron las gestiones para la construcción de la Iglesia que serviría de centro religioso, regentado por los padres franciscanos, para los feligreses de las jóvenes urbanizaciones "Lomas de Prados del Este" y "Manzanares" con unos 4.000 habitantes, ubicadas en el sureste de la ciudad de Caracas, en una zona que estaba originalmente llena de haciendas de azúcar, café y cacao.
---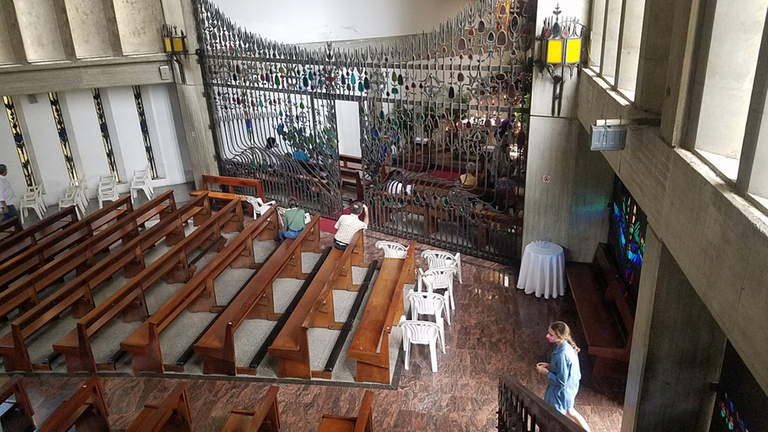 Auxiliary chapel to the right of the temple (Capilla auxiliar a la derecha del templo)
     En 1990 se inició la construcción con el levantamiento topográfico de una parcela asignada a la Parroquia de una superficie de 5.130 m2, situada al final de la Avda. Principal de la Urb. Lomas de Prados del Este y al comienzo de la Avda. Manzanares de la Urb. Manzanares en el municipio Baruta, de Caracas, realizado por el topógrafo Pedro Arias; los estudios de suelo y geotécnicos estuvieron a cargo Juan Carlos Hiedra López; el proyecto y el diseño arquitectónico estuvo bajo la responsabilidad del Arq. Andrés Betancourt, mientras que la parte ingenieril fue llevada a cabo por los ingenieros Luis Briceño Monsan (pilotaje), Andrés Steiner (cálculo estructural) y Alberto de Barros Ferreira (obra civil).
---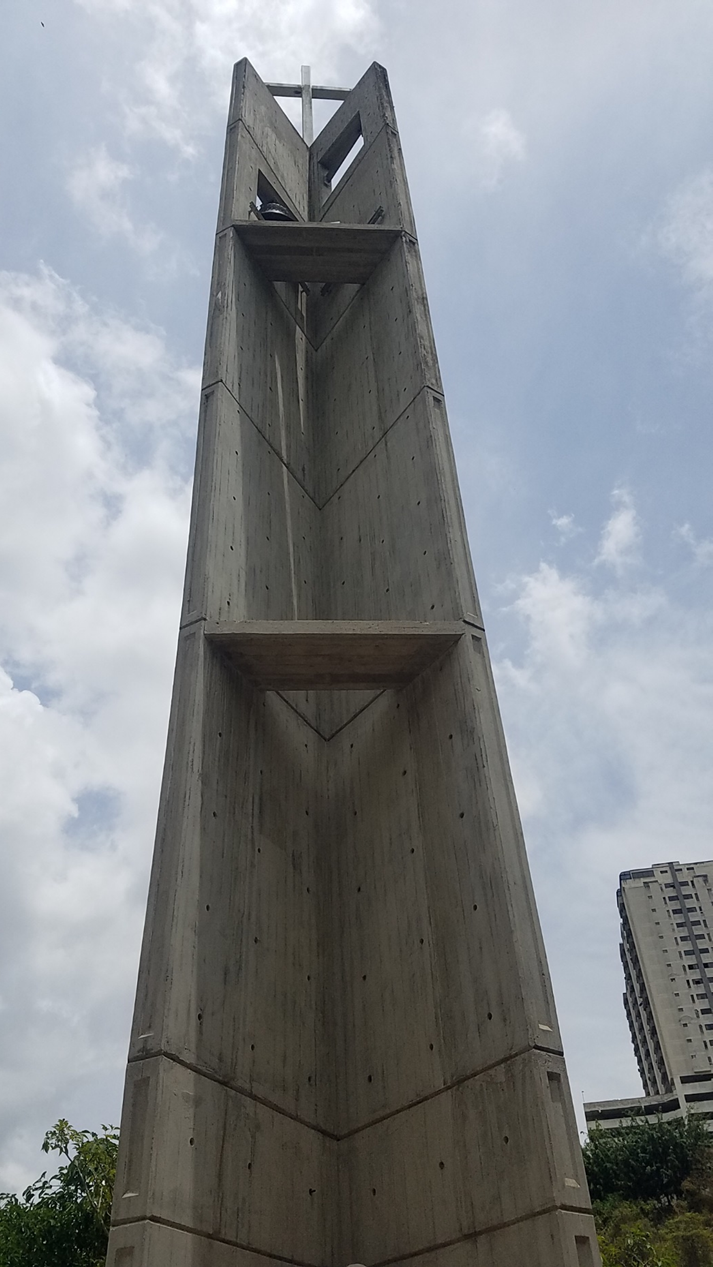 The bell tower has the shape of a V that gradually closes as the structure rises, culminating in a cross (El campanario tiene la forma de una V que se va cerrando en la medida en que se eleva la estructura, culminando en una cruz)
---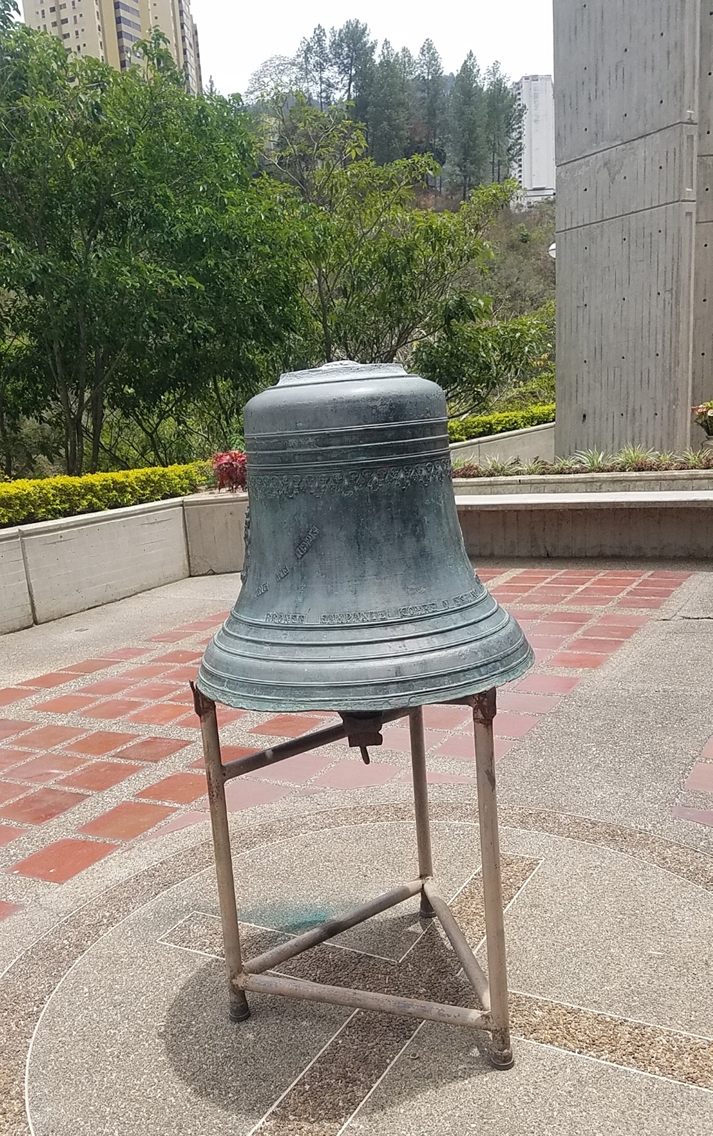 A bell adorns the left side of the church, next to the bell tower (Una campana adorna el costado izquierdo de la iglesia, al lado del campanario)
     La edificación, con un área de construcción de 4.507 metros cuadrados, tuvo el apoyo artístico del maestro artesano y artista Ángel Atienzia Landeta, encargado del diseño y obras artísticas como los vitrales y la herrería de toda la obra.
---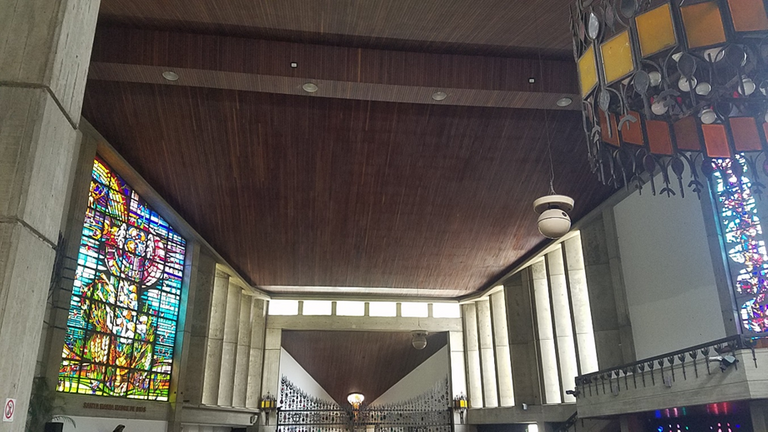 The wooden ceiling with its large colored round lamps on the right (El techo en madera con sus grandes lámparas redondas en colores a la derecha)
     Tres años después, en 1993, se terminó de erigir la iglesia, la cual fue bautizada con el nombre de "Santa María Madre de Dios". El primer párroco de la iglesia fue el padre español José Martínez Domínguez.
---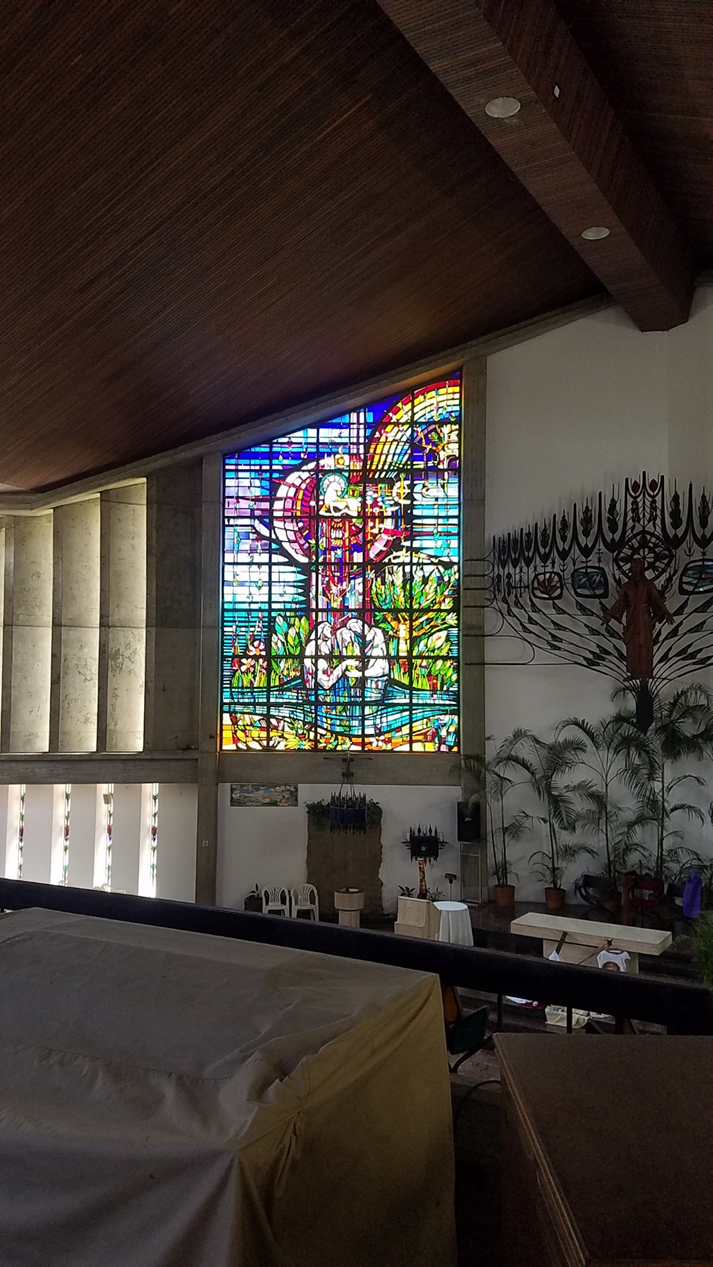 Left part of the gigantic stained-glass window of the High Altar (Parte izquierda del gigantesco vitral del Altar Mayor)
---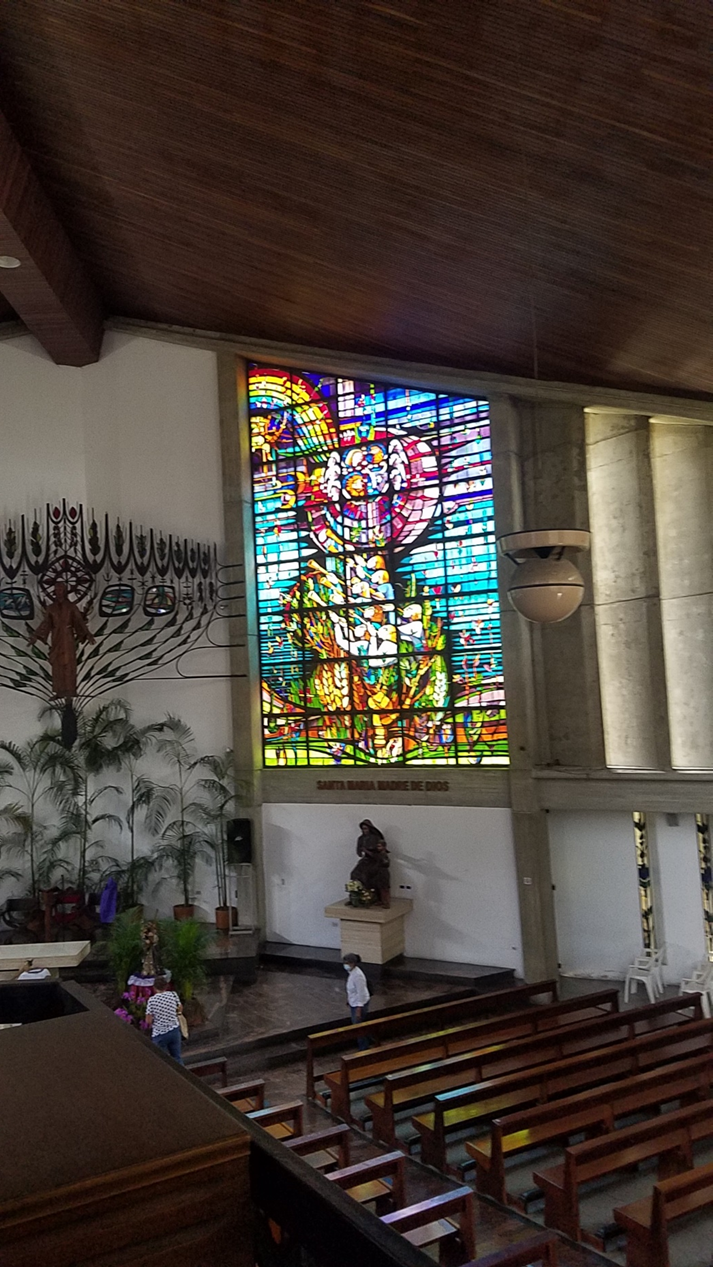 Right part of the stained-glass window of the High Altar (Parte derecha del vitral del Altar Mayor)
     Antes de ingresar al recinto de la iglesia, se encuentra levantada una estructura de hierro representativa de la Virgen María con el niño Jesús en sus brazos, de una belleza sin igual, cuyo rostro se encuentra a ambos lados de la silueta. La iglesia tiene un templo parroquial con capacidad para 560 personas sentadas, la Capilla del Santísimo, un parque para meditación con la gruta de la Virgen, el campanario, que es una estructura independiente, construido a un costado de la iglesia. Otra estructura arquitectónicamente distinta la constituye la Casa de la Comunidad, con 11 habitaciones para distintos usos.
---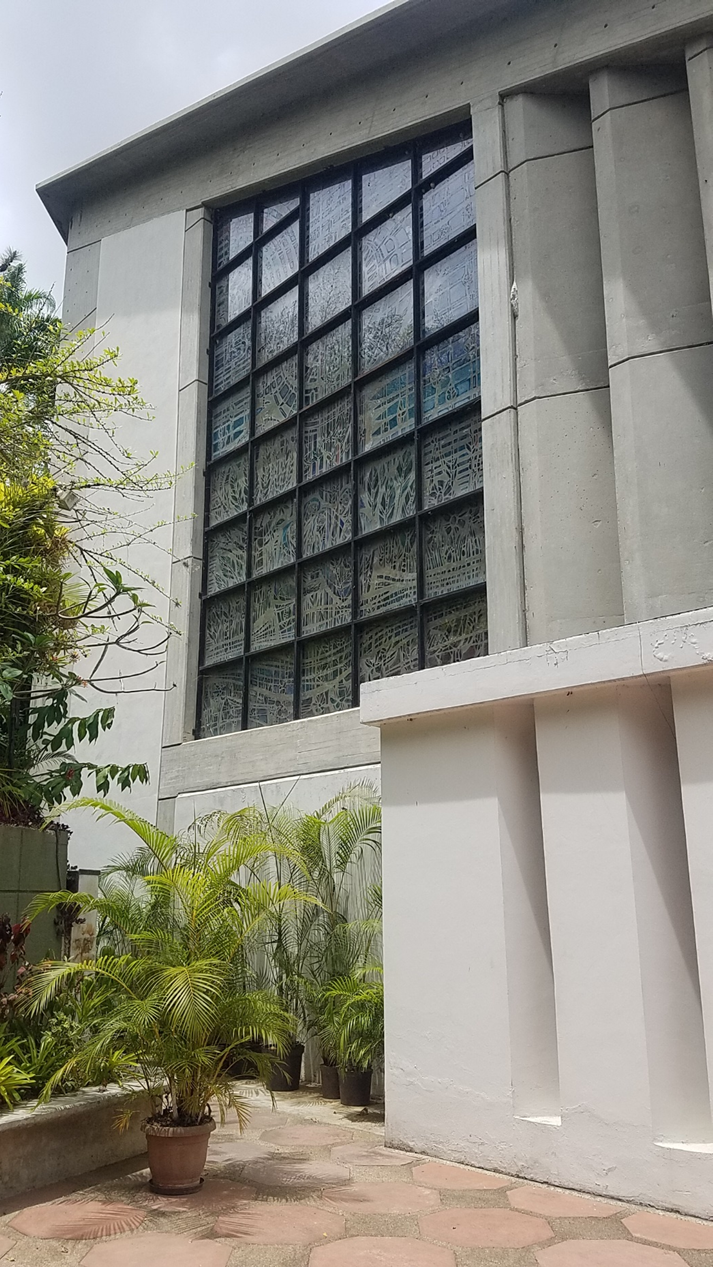 The back of the church shows one of the gigantic stained-glass windows (Parte trasera de la iglesia muestra uno de los gigantescos vitrales)
     En la parte trasera de la iglesia, existe un área aproximada de 1.500 m2 de zonas verdes, terrazas y asientos, pensados originalmente para actividades religiosas de relajación y oración, el cual cambio de propósito al construirse en parte de ella un cinerario "Jardín de la Esperanza", que cuenta con nichos distribuidos en cuatro terrazas, en un espacio bucólico rodeado de áreas verdes, caídas de agua, para el descanso eterno de las almas que allí se encuentran.
---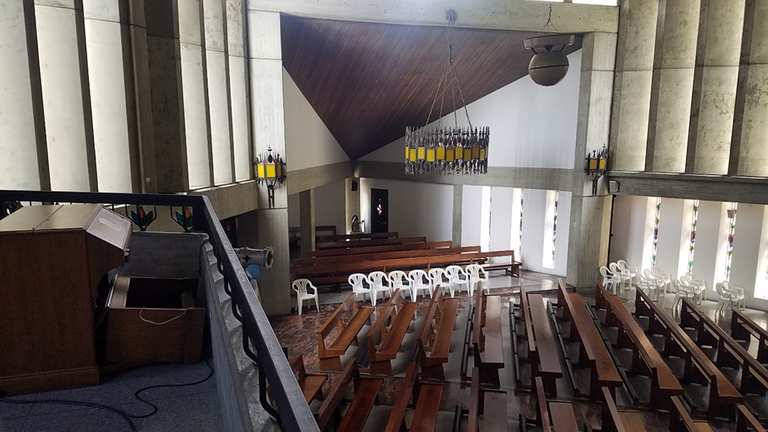 The walls of the church have been built as a kind of windows that allow the entry of air and natural light (Las paredes de la iglesia han sido construidas como especie de ventanales que permiten la entrada del aire y la luz natural)
     El Jardín de la Esperanza es un espacio público, cuyos creadores se percataron de la necesidad de construir un espacio bello y apacible para el descanso eterno, cercano a las urbanizaciones que la rodean. Su edificación se inició con unos 50 nichos, y en la actualidad tiene capacidad para 1.000 nichos, que se alza con estructuras de mármol blanco: una pequeña montaña repleta de nichos –todavía en construcción– en las que los miembros de la comunidad pueden colocar las cenizas de familiares o seres queridos que hubiesen fallecido en la zona. A la entrada del Jardín se encuentra una pequeña plaza con tres estatuas. Cabe decirse que este pequeño camposanto está repleto de espacios naturales y de una asombrosa arquitectura. Incluso, antes de entrar a la necrópolis, se puede ver el parque público "El Clavito", al cual se puede acceder por una puerta que está en los predios de la iglesia.
---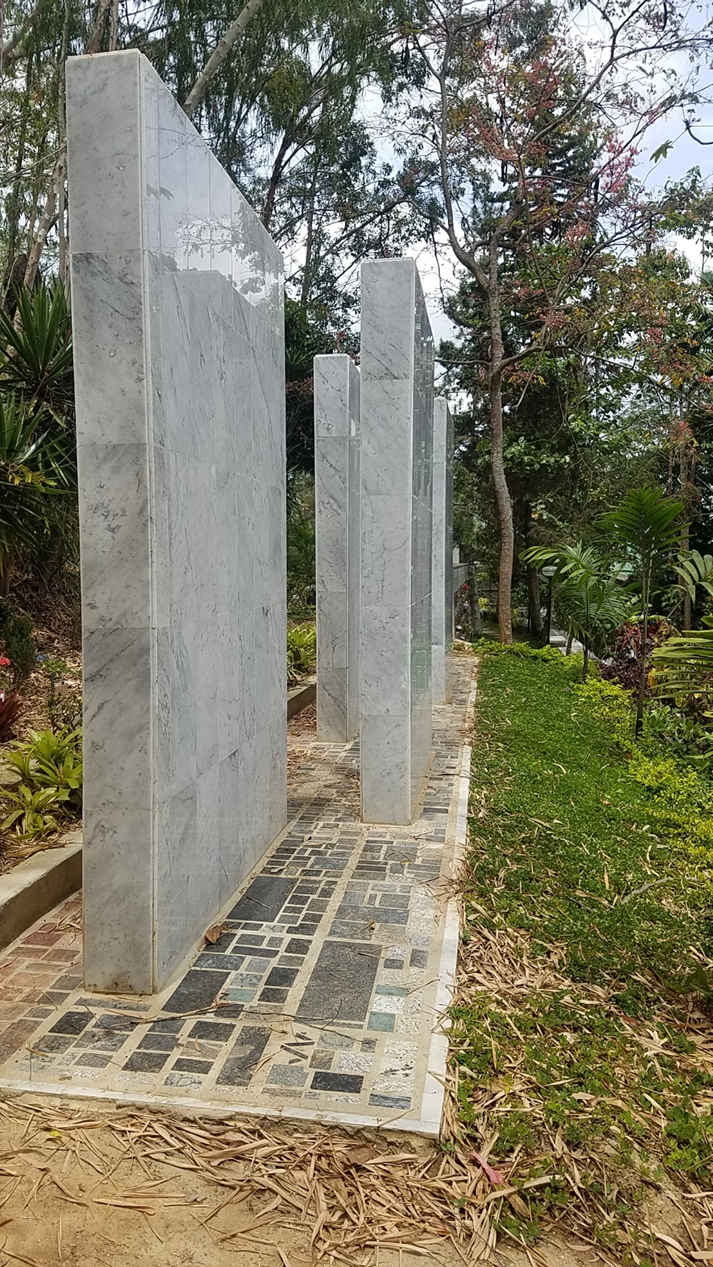 Marble structures adorn the cemetery (Estructuras en Mármol adornan el camposanto)
---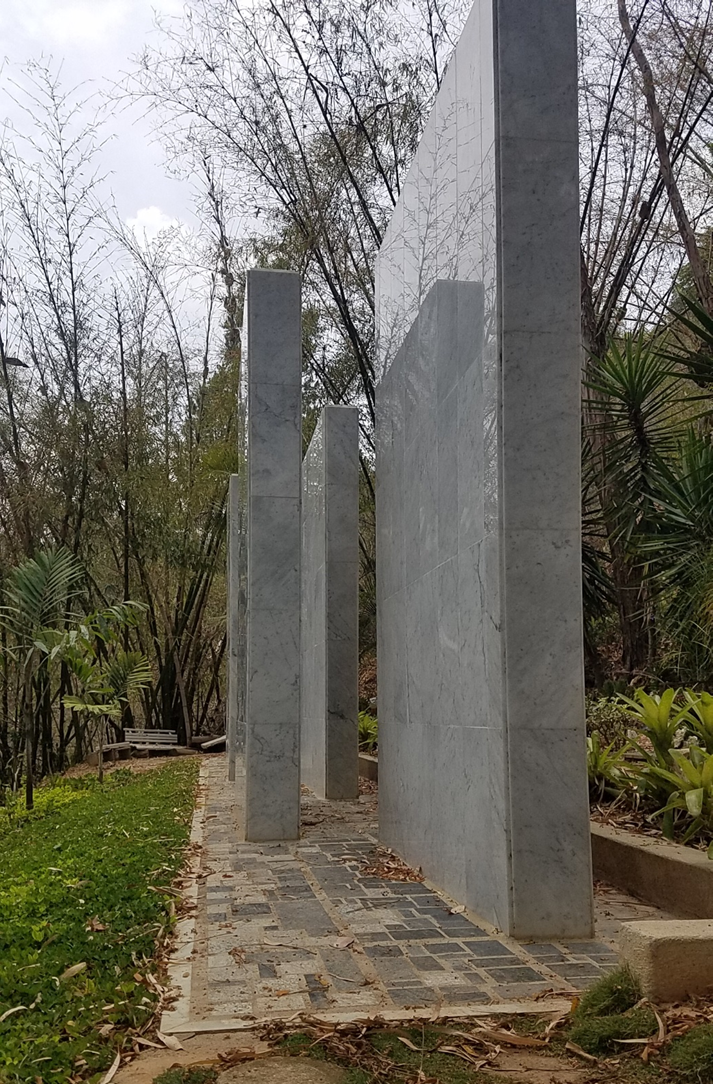 Four large marble figures are located at the top of the cinerary (Cuatro grandes figuras de mármol se encuentran la parte superior del cinerario)
     Referencia bibliográfica:
https://miparroquia.net/mpq/www/historia.html
---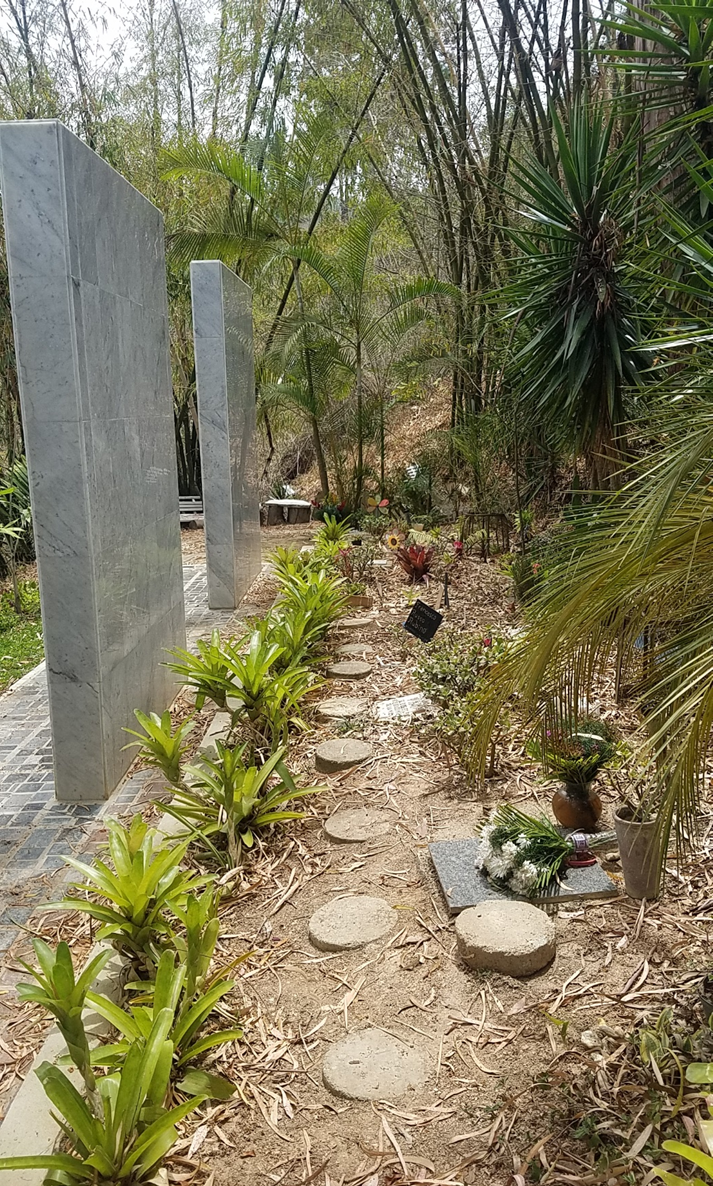 In the upper part of the cinerary are buried in the ground those faithful who, not being residents of the area, have requested burial of his ashes in the place (En la parte superior
del cinerario se encuentran enterrados en el suelo aquellos fieles que, no siendo vecinos de la zona, han solicitado la sepultura de sus cenizas en el lugar)
---
Photo gallery (Galería de fotos)
Structure and plans of the church (Estructura y planos de la iglesia)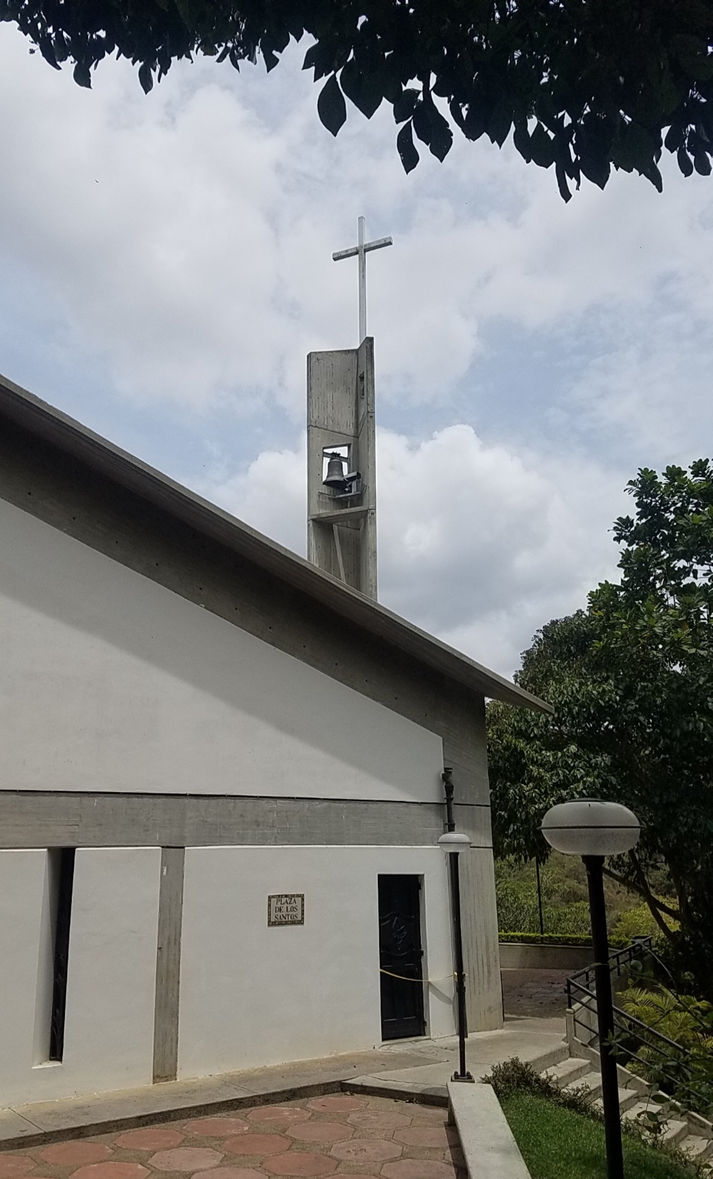 From the Plaza de los Santos you can see the bell in the upper part of the bell tower (Desde la Plaza de los Santos se puede apreciar la campana en la parte alta del campanario)
---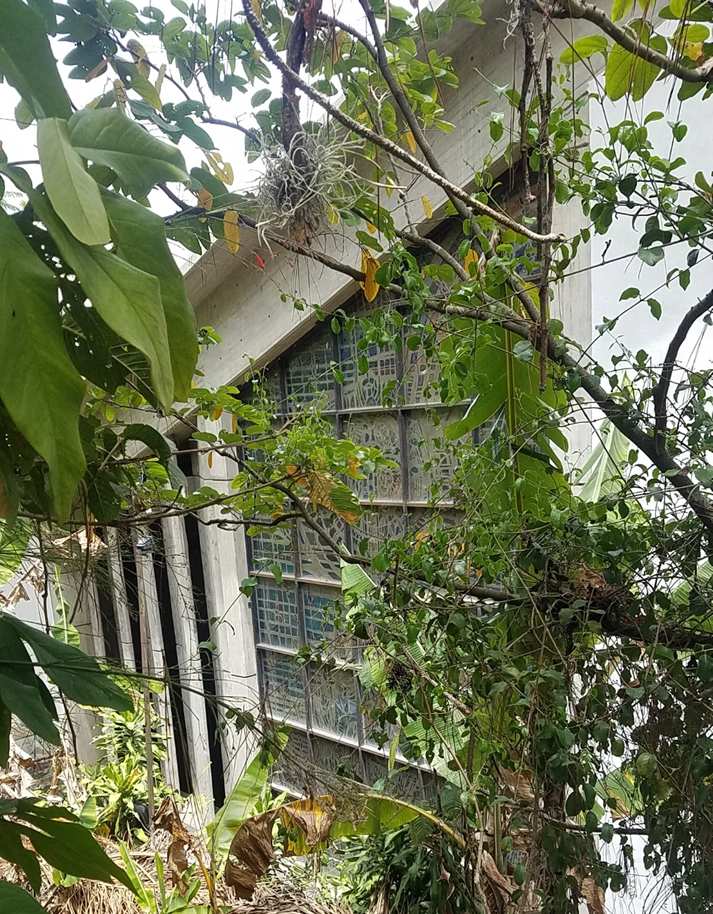 ---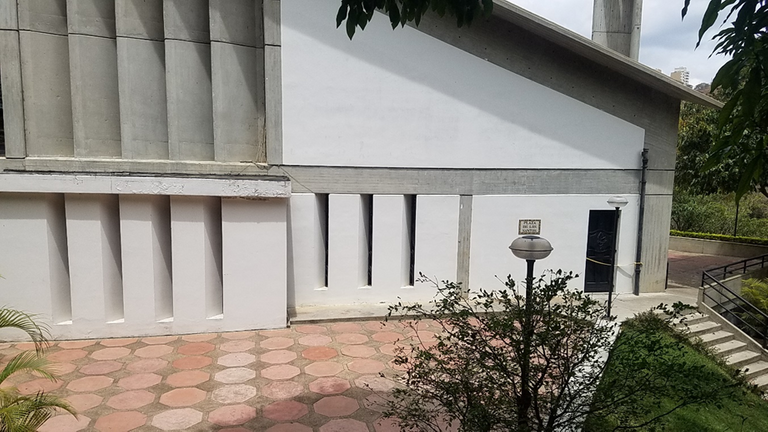 ---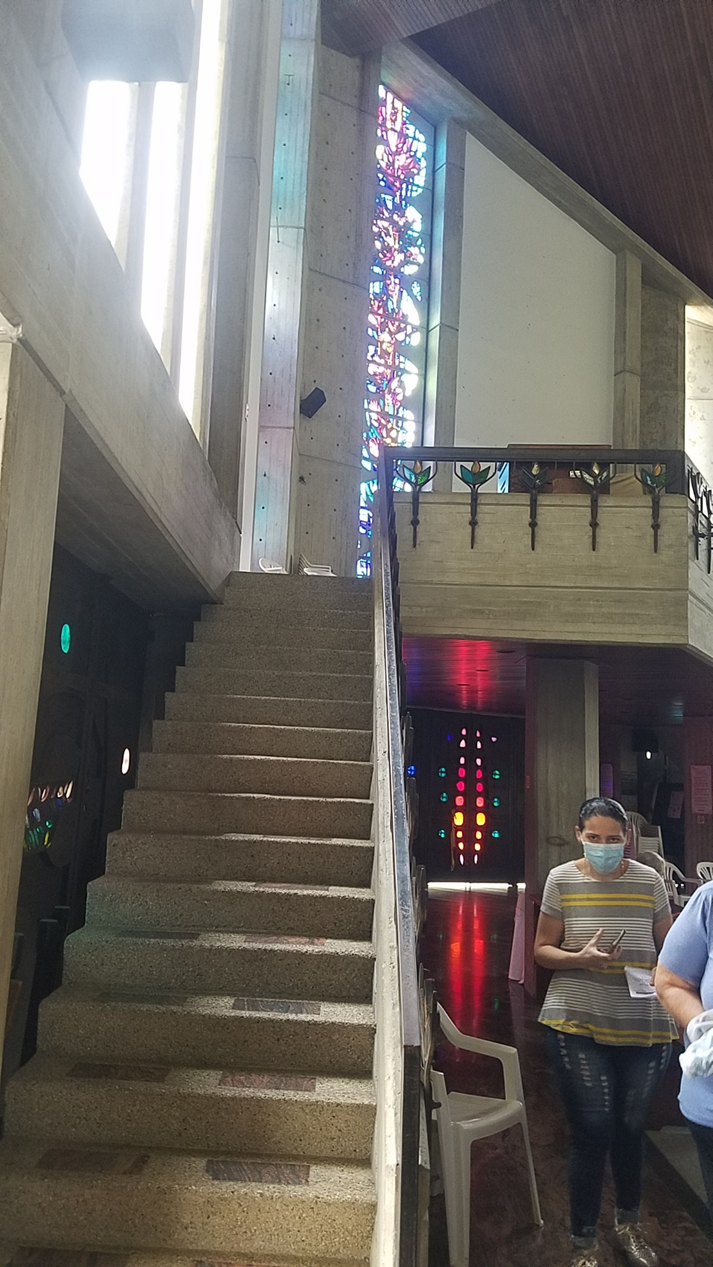 ---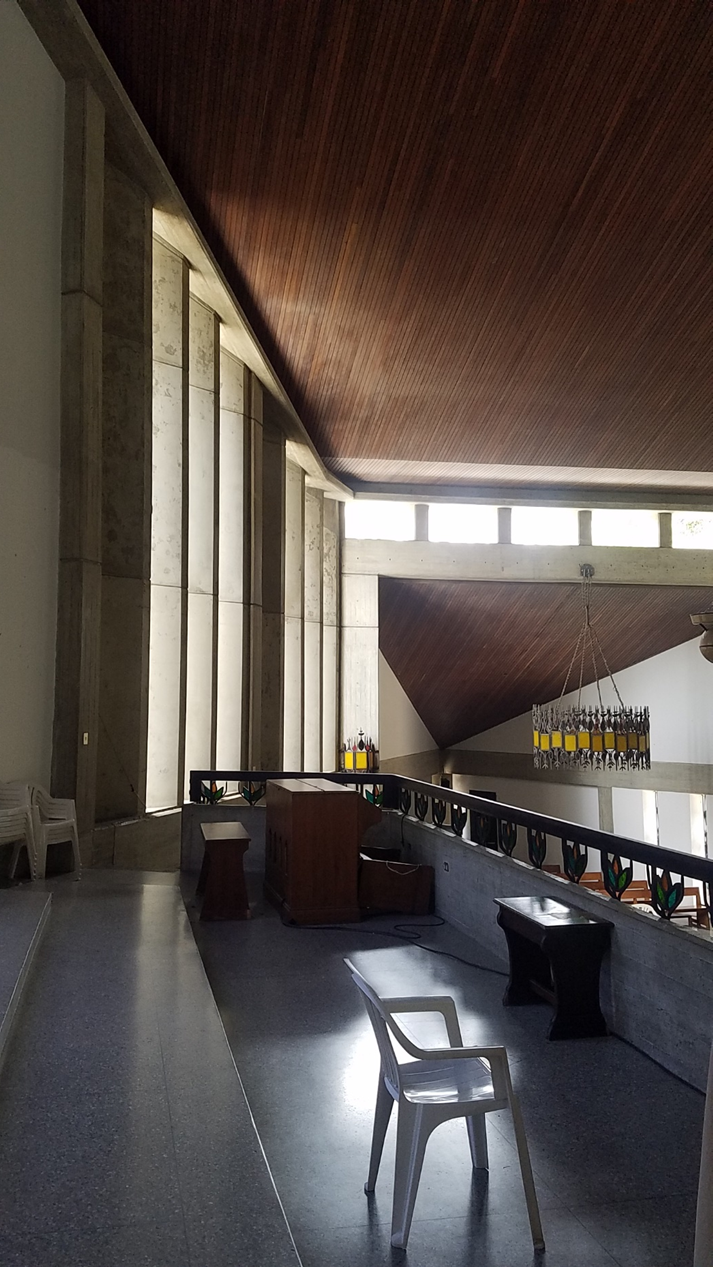 ---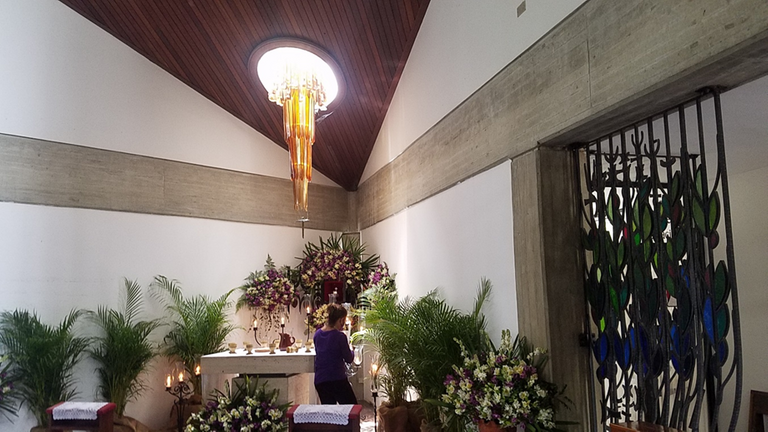 ---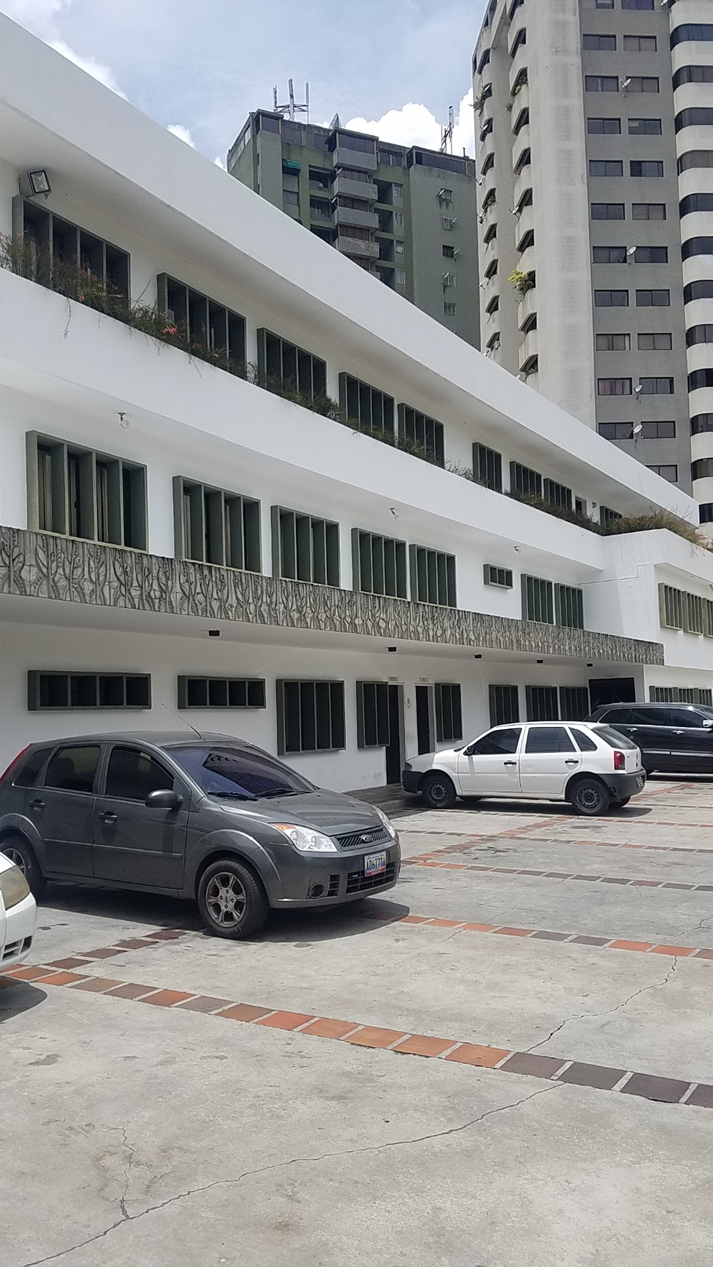 The parish house next to the church with its concrete structure painted in white (La casa parroquial a un costado de la iglesia con su estructura en concreto pintada en blanco)
---
---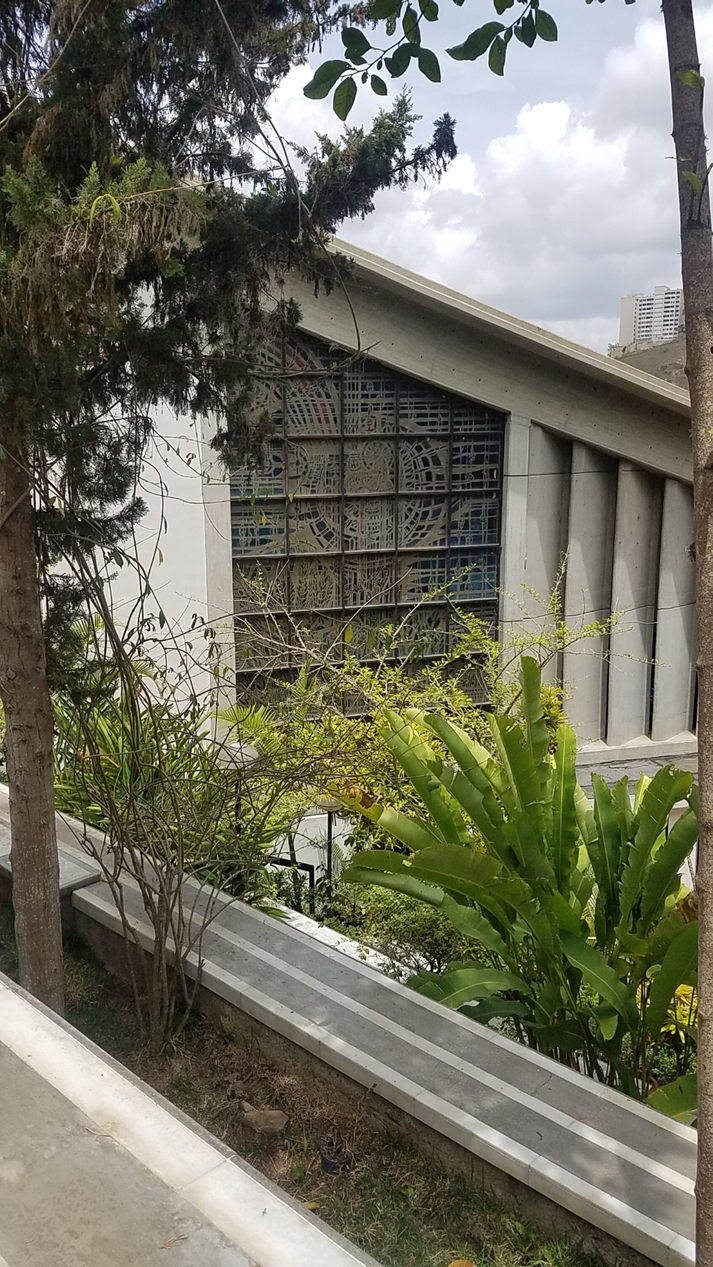 ---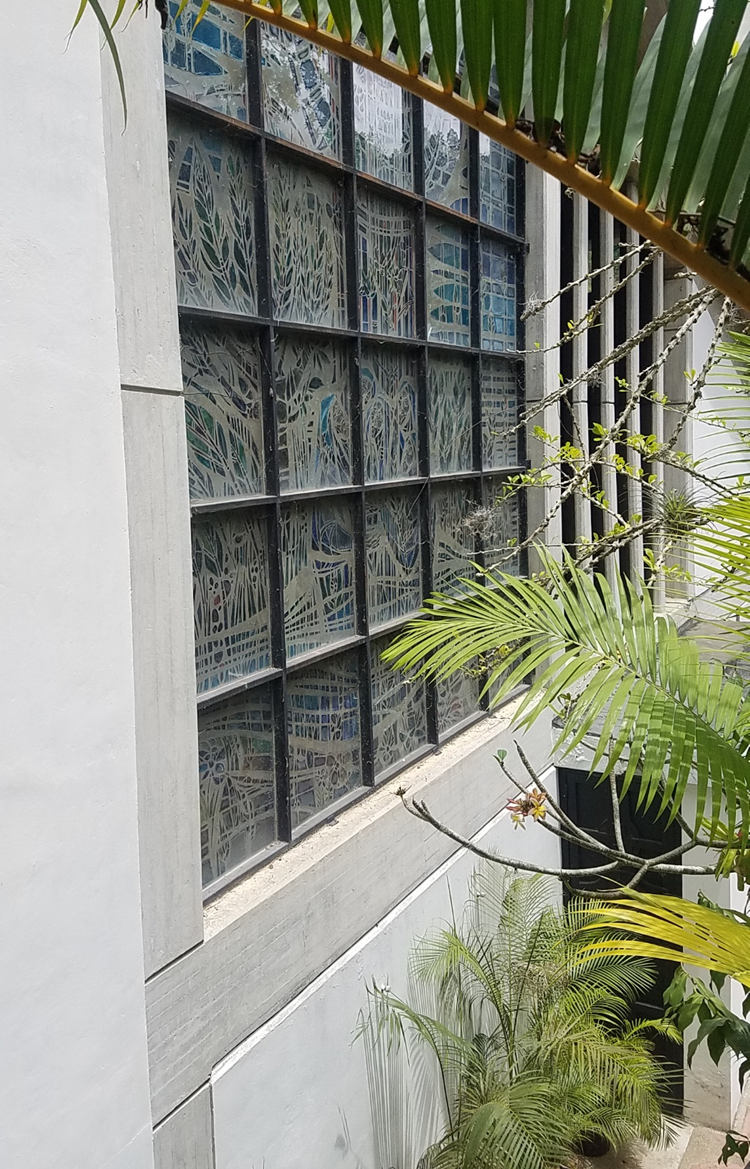 ---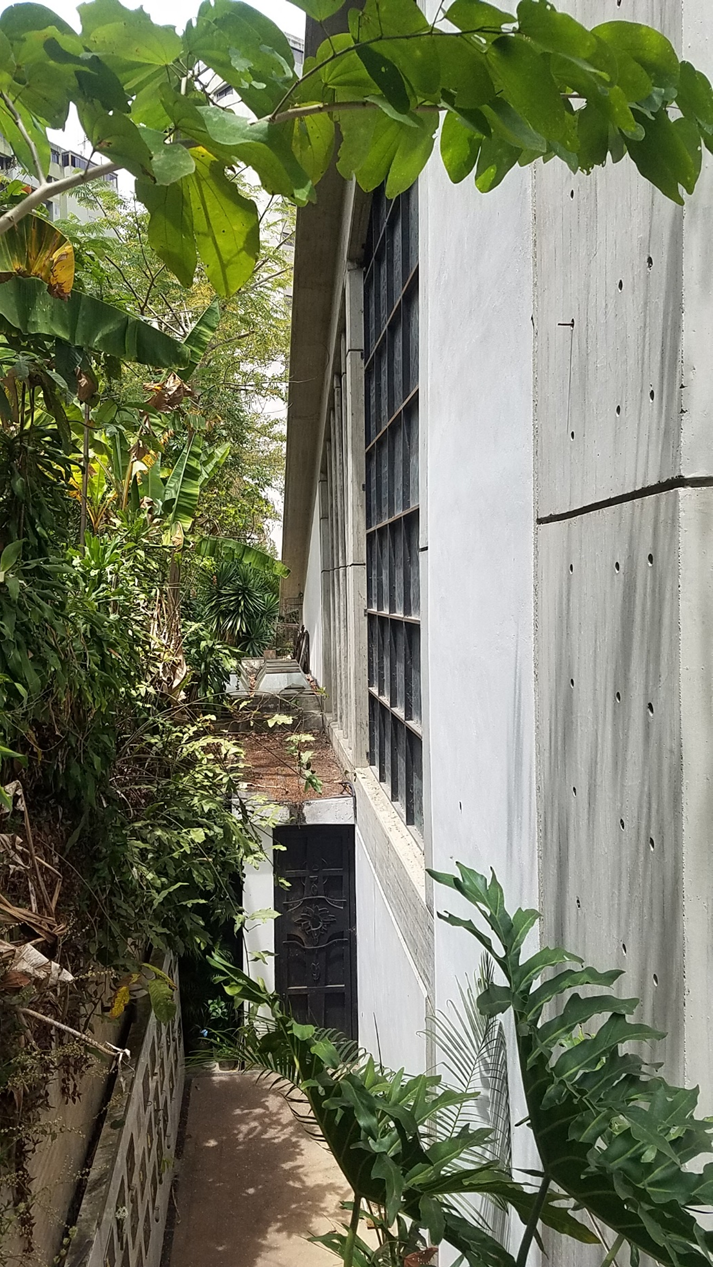 ---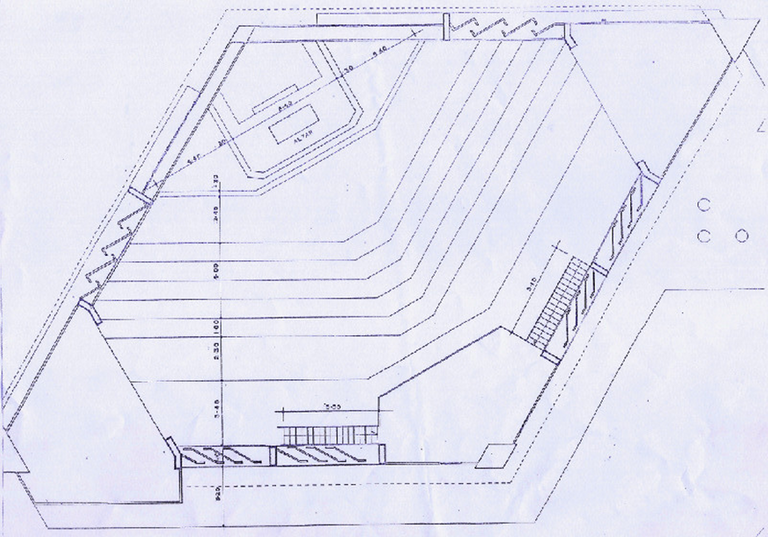 Plan of the interior of the Church (Plano del interior de la Iglesia) Image
---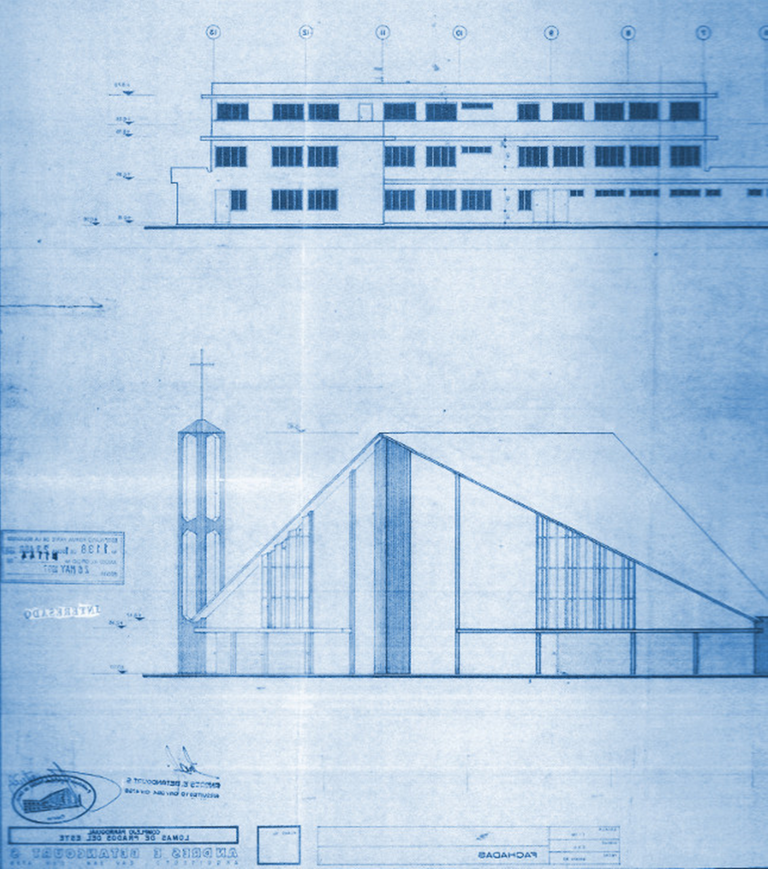 Plan of the exterior of the Church and the Parochial House (Plano del exterior de la Iglesia y de la Casa parroquial) Image
---
The High Altar and the stained glass windows (El Altar Mayor y los Vitrales)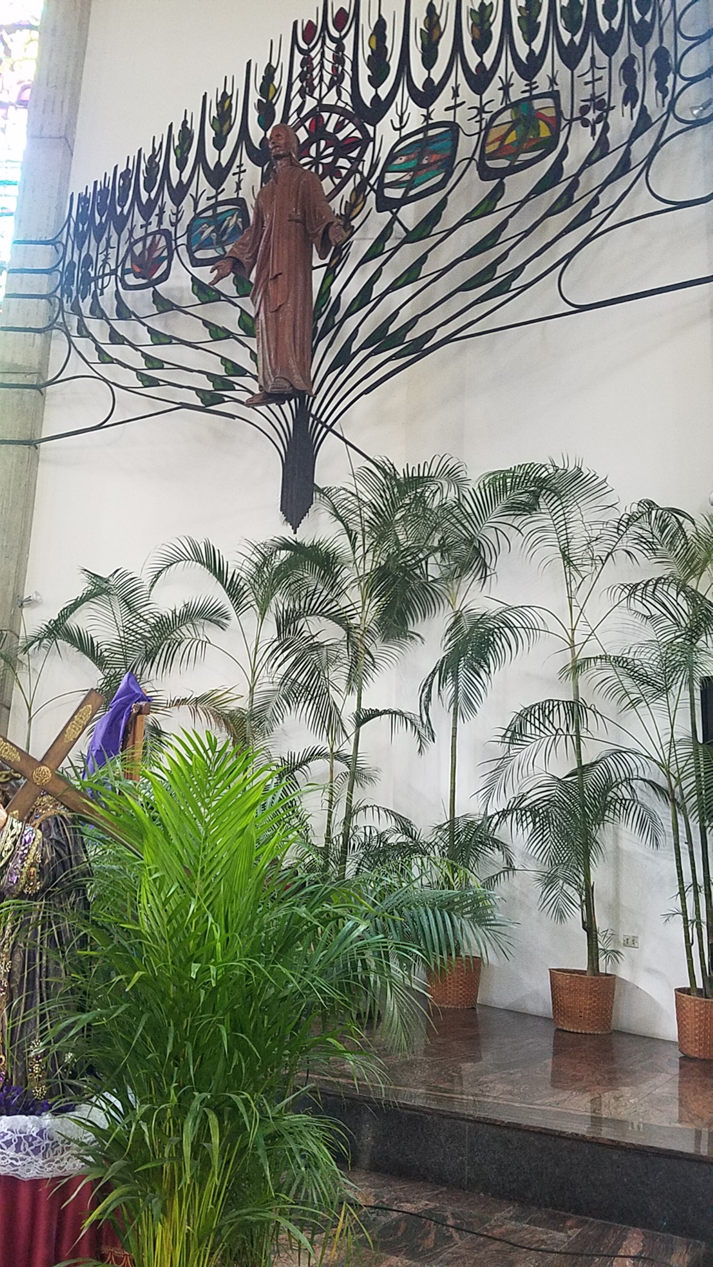 ---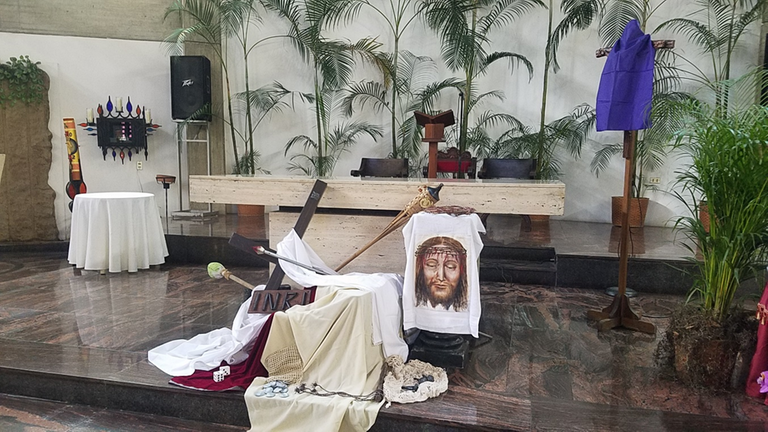 ---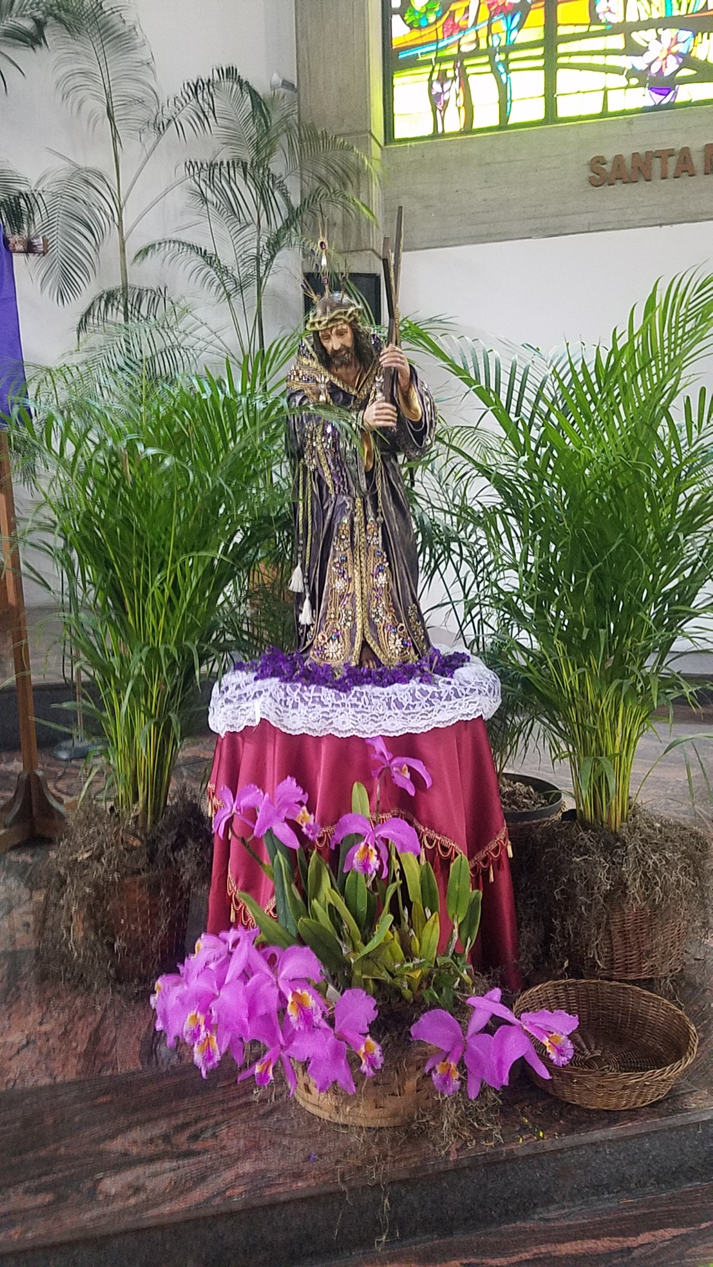 ---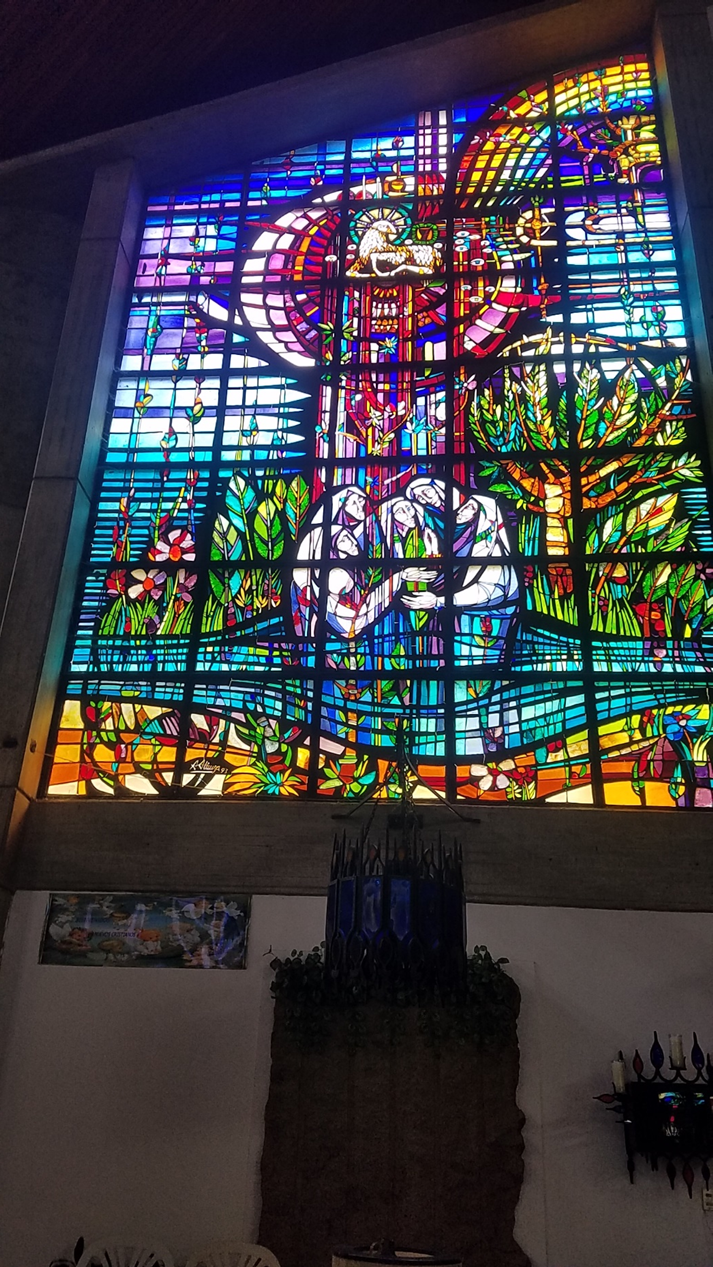 ---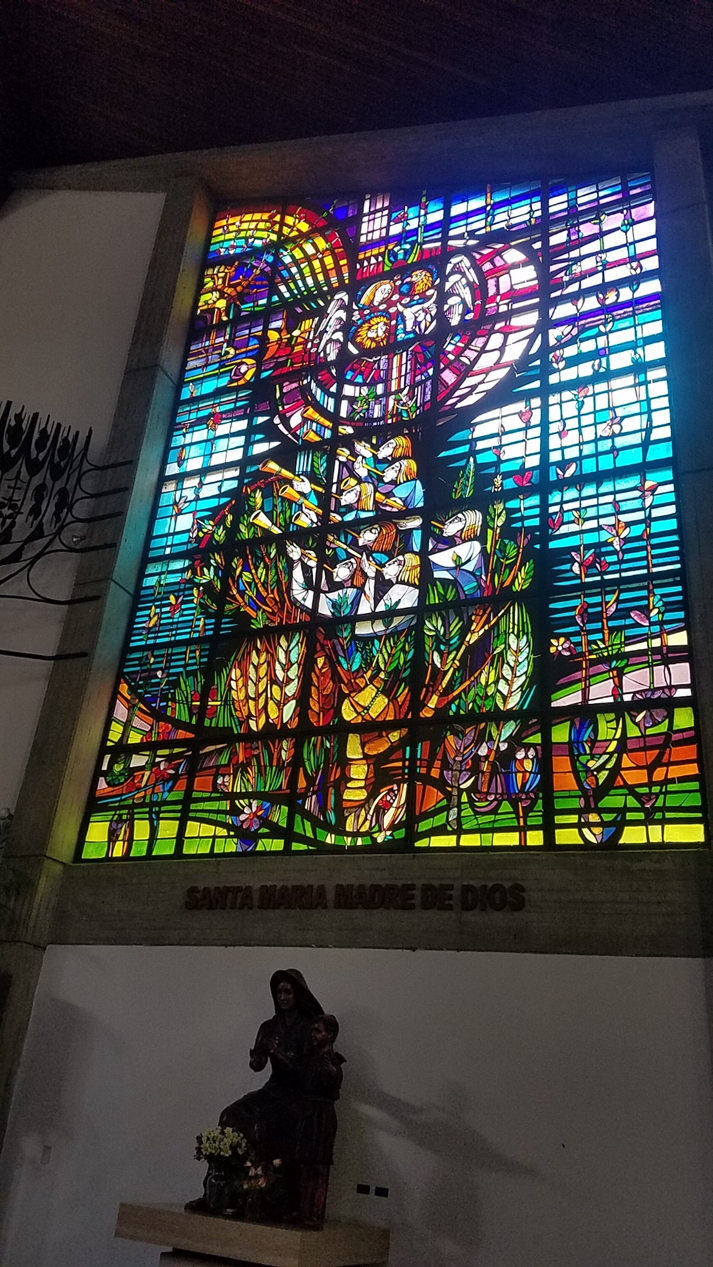 ---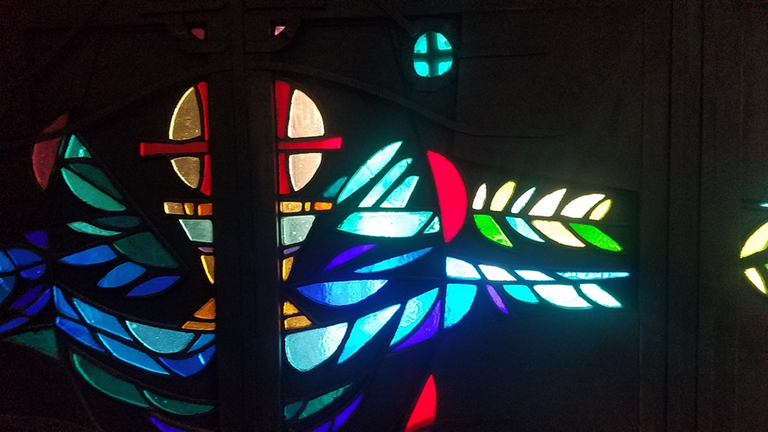 ---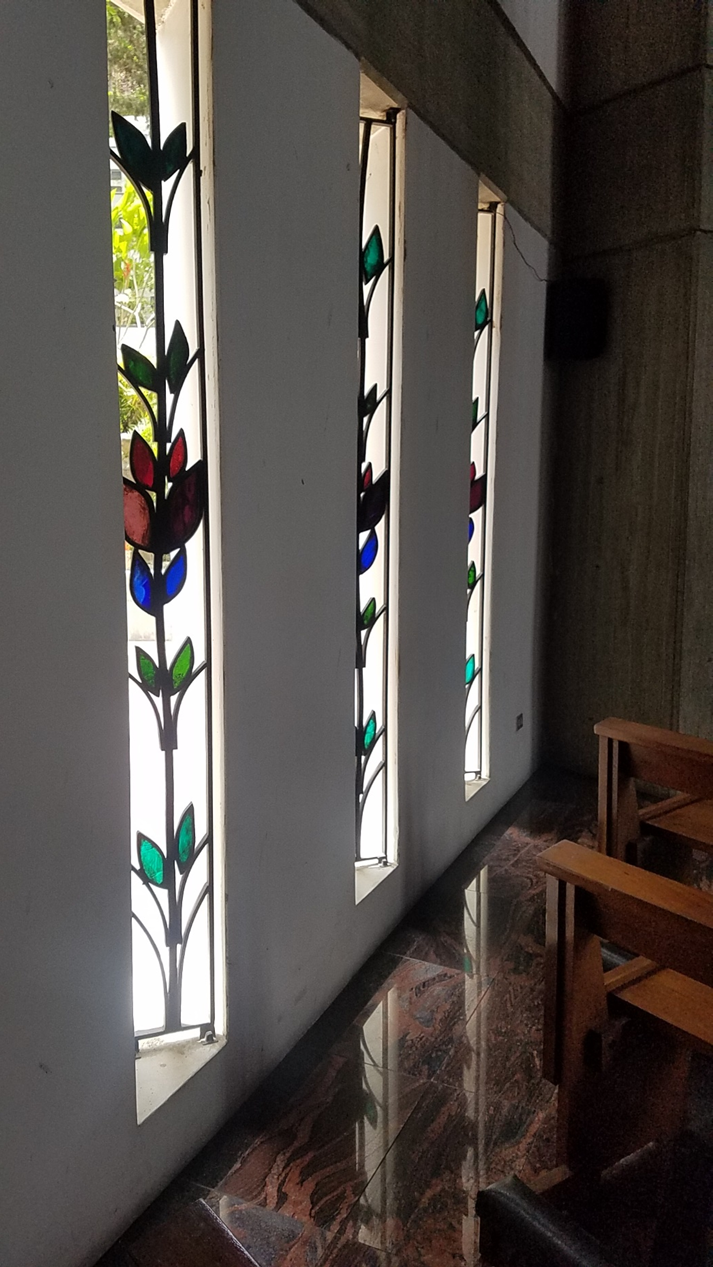 ---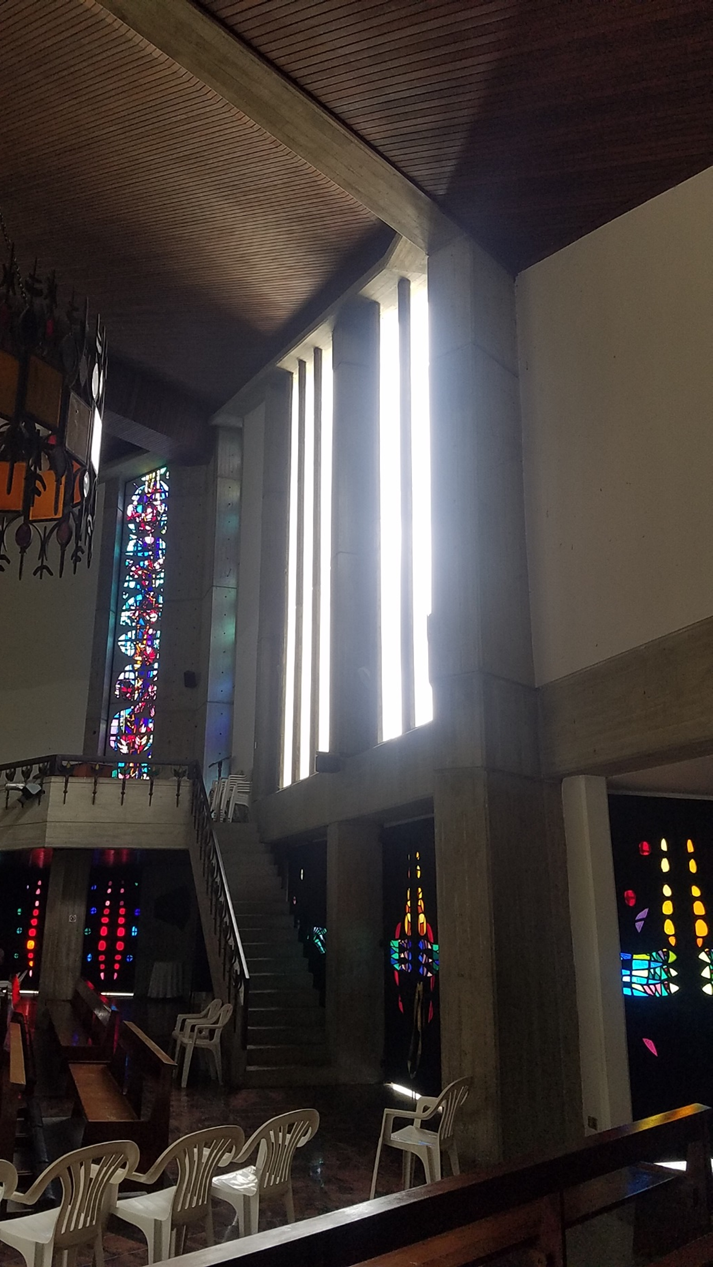 ---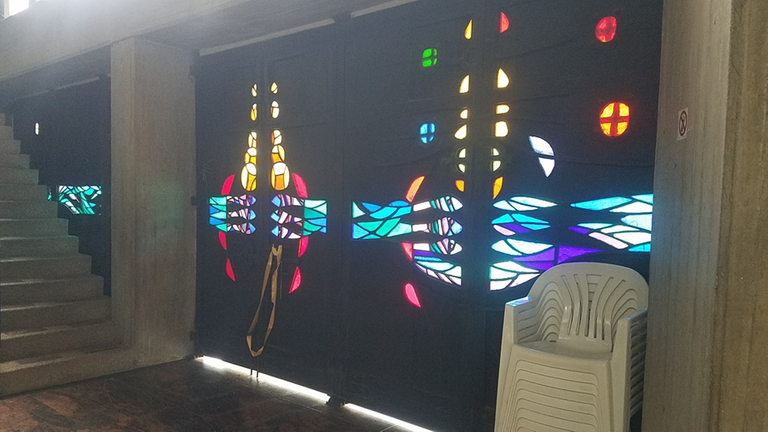 ---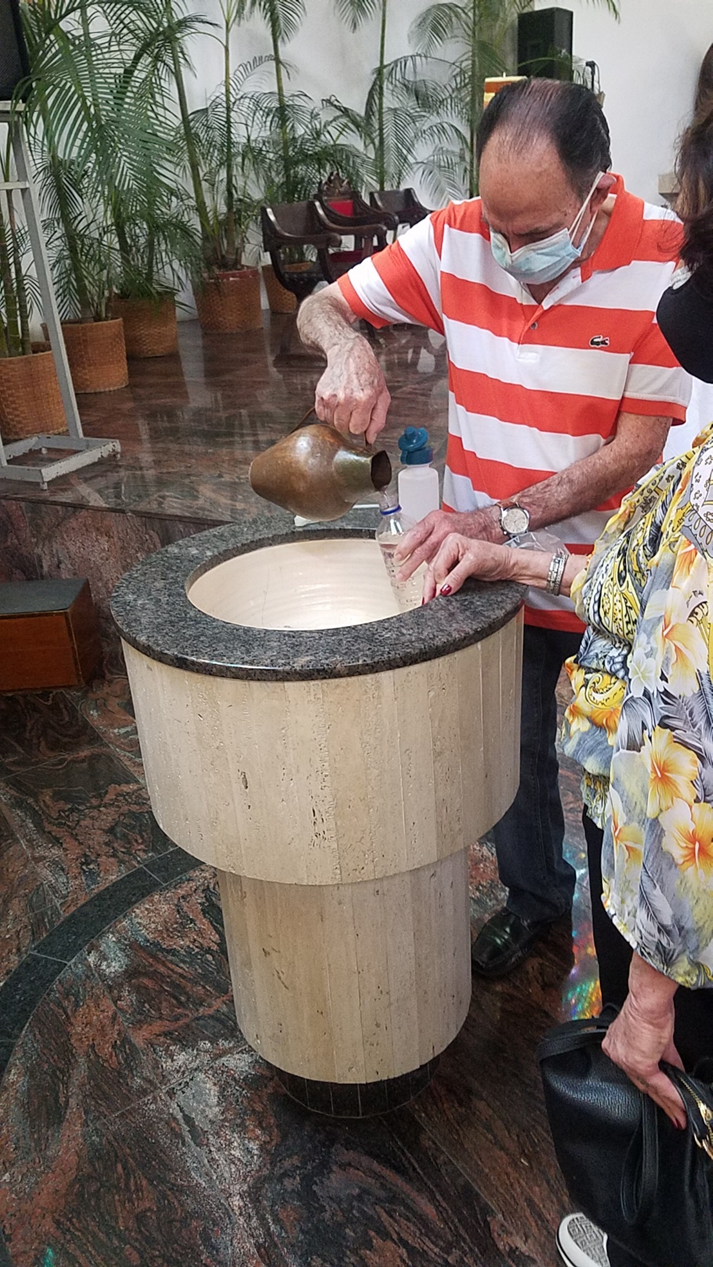 Faithful collecting holy water from the baptismal font (Fieles recogiendo agua bendita de la pila bautismal)
---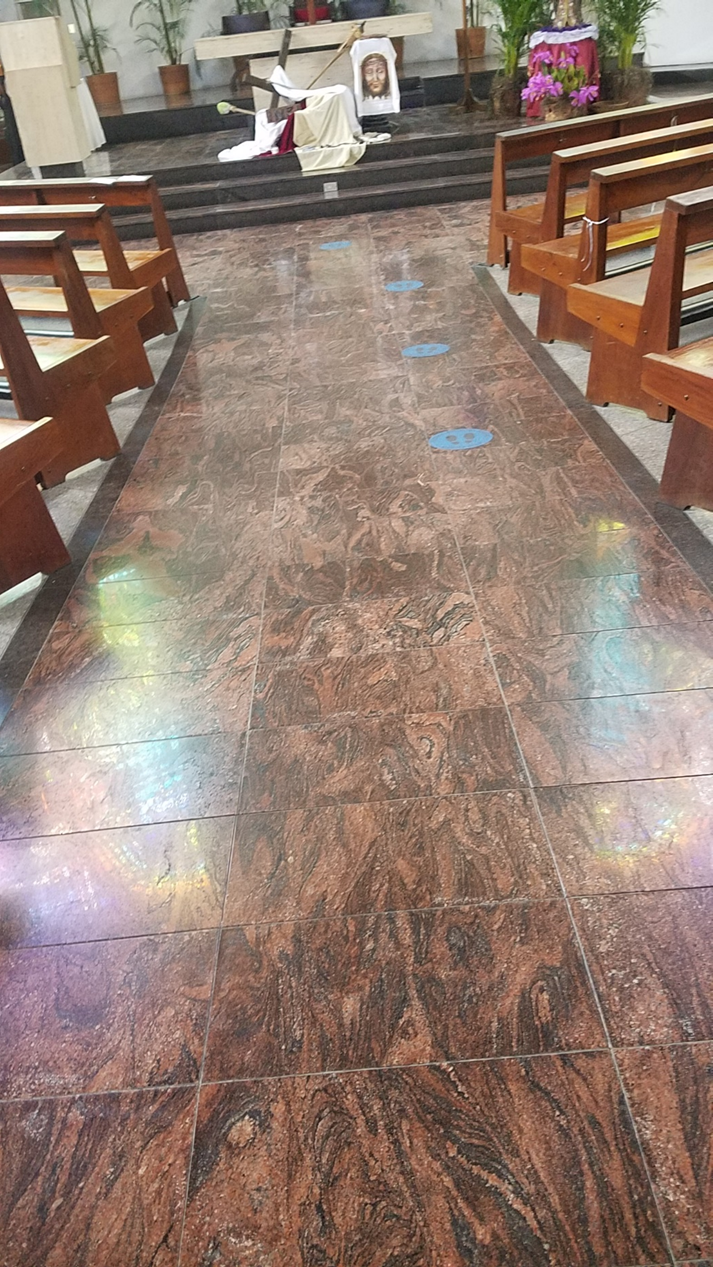 ---
The cinerary (El Cinerario)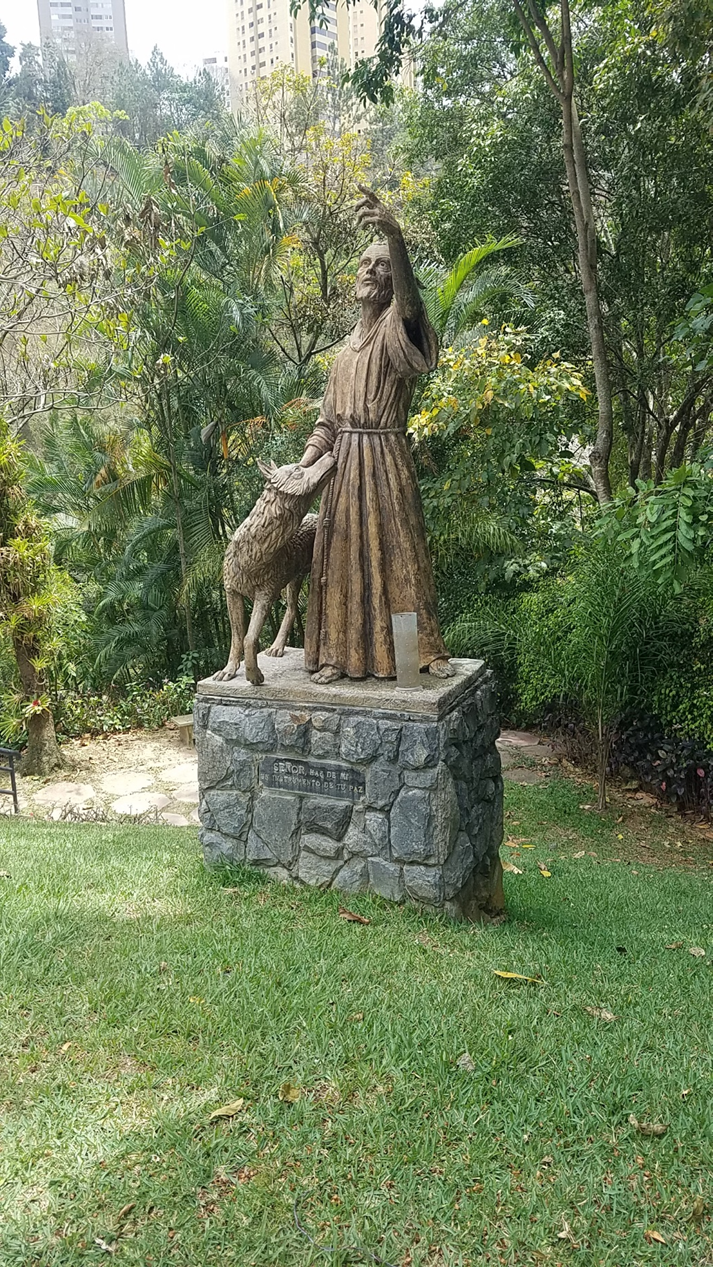 Statue of Saint Francis, with part of the Franciscan prayer for peace at his feet, in the Plaza de los Santos (Estatua de San Francisco, con parte de la oración franciscana por la paz a sus pies, en la Plaza de los Santos)
---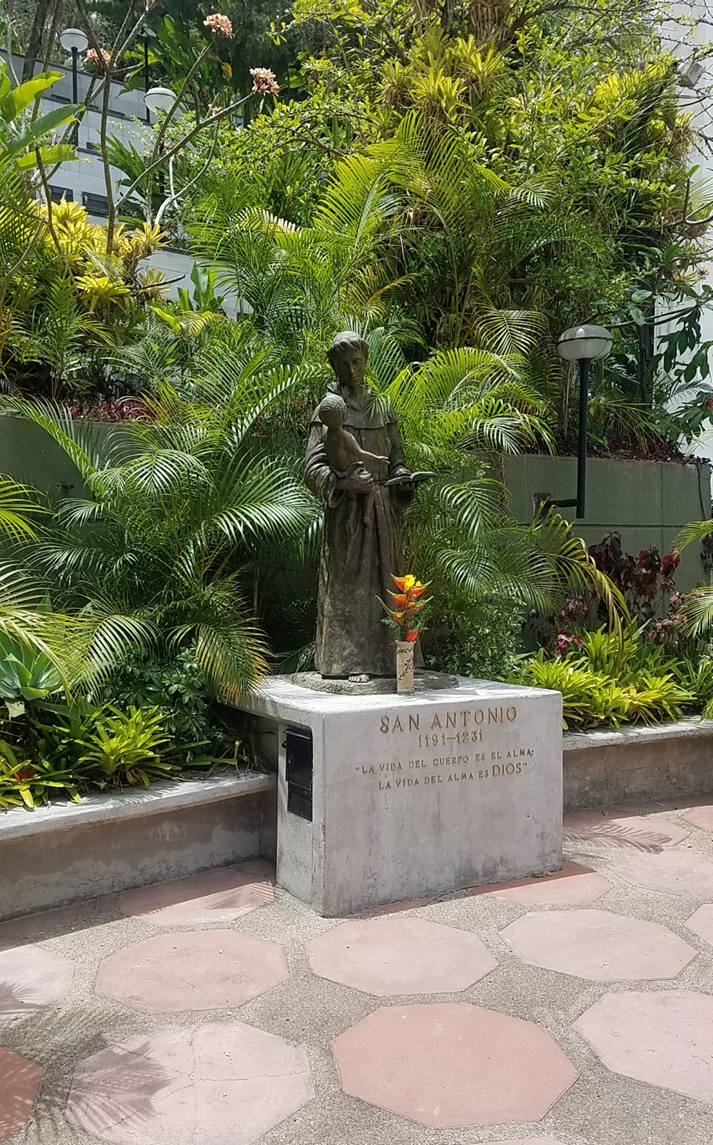 Statue of San Antonio is part of the trio of images at the entrance to the "Jardín de la Esperanza" cinerary, located at the back of the church (Estatua de San Antonio forma parte del trio de imágenes en la entrada al cinerario "Jardín de la Esperanza", ubicado en la parte trasera de la iglesia)
---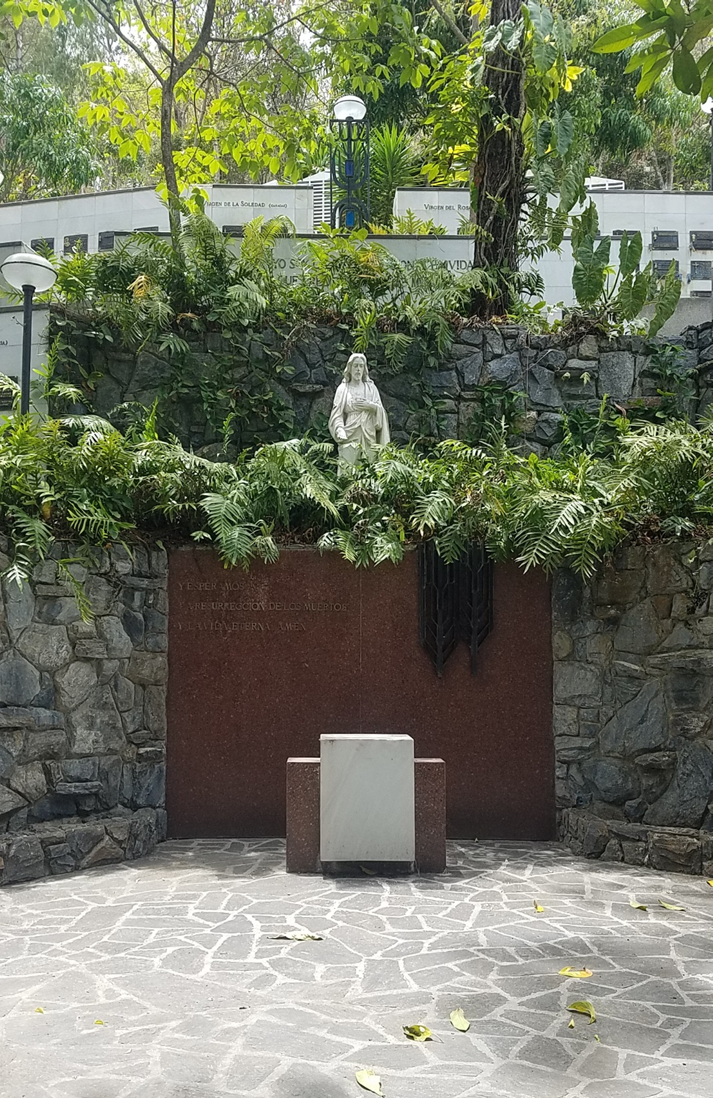 Statue of Jesus Christ at the entrance to the cinerary
(Estatua de Jesucristo a la entrada del cinerario)
---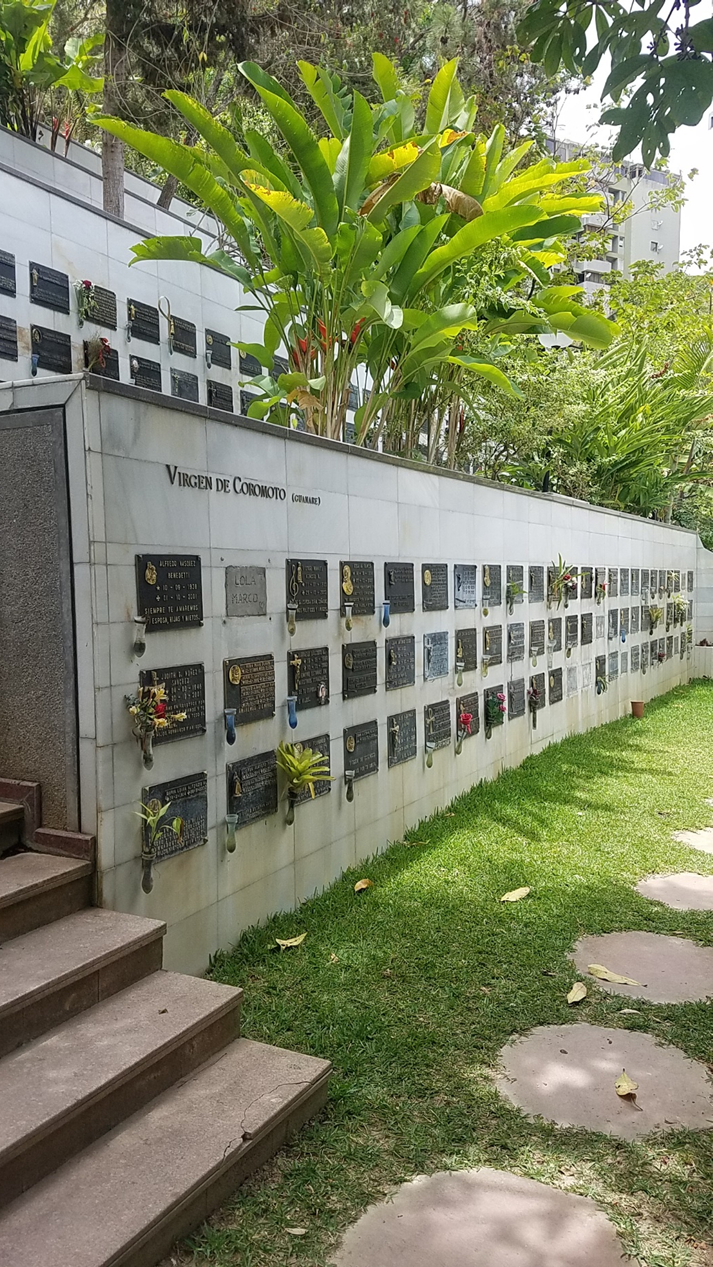 ---
---
---