[ENG] A small but pleasant "Galerias Prados del Este Shopping Center" in Caracas [ESP] Un pequeño pero agradable "Centro Comercial Galerías Prados del Este" en Caracas
A small but pleasant "Galerías Prados del Este Shopping Center" in Caracas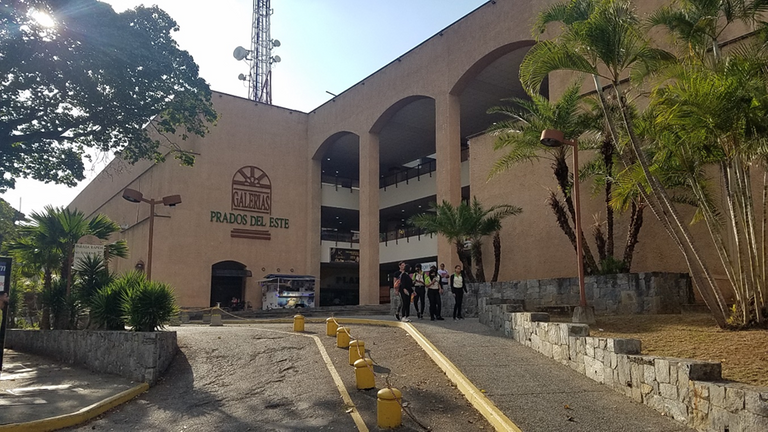 Main entrance to the Center from Prados del Este avenue (Entrada principal al Centro desde la avenida Prados del Este)
     Dear friends and readers of the communities that make up HIVE, taking advantage of the fact that I was close to a shopping center that I used to visit frequently when I lived close to it, I asked my sister-in-law Rosa to bring me closer to take some photos that I share with you today. Although the Center is not a mega mall, it is wide and varied enough to spend a good afternoon in its localities, enjoying a pleasant climate and the tranquility of the urbanization where it is located, accompanied by a good coffee and, in good company. I clarify that the photos are all my own and were taken when the Shopping Center was closing its doors, for which I thank the security guards for allowing me to go to the upper floors, already closed to the public.
---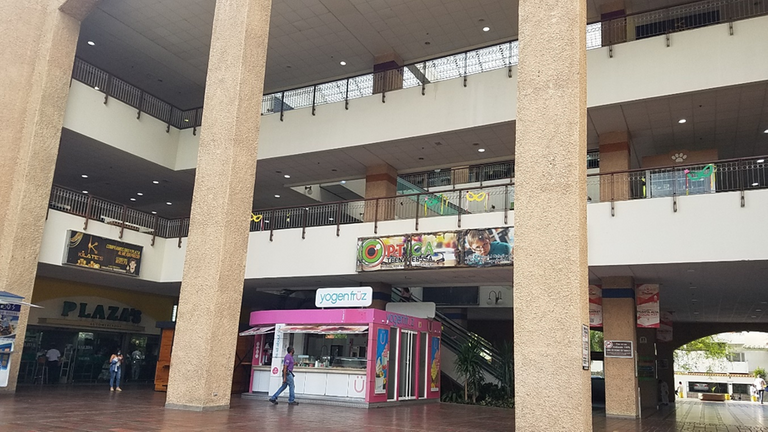 View of the shopping center as soon as you enter through the main entrance, in the background you can see the other entrance to the building (Vista del Centro comercial apenas se entra por la entrada principal, al fondo se divisa la otra entrada a la edificación)
     The Galería Prados del Este Shopping Center, which was inaugurated in 1996, is a commercial space located on the main avenue of the Prados del Este Urbanization, in the Baruta Municipality of the Miranda State, which is part of Greater Caracas.
---
On the ground floor you can see how spacious the spaces are and the natural light that enters through the ceiling (En la planta baja se nota lo amplio de los espacios y la luz natural que entra por el techo)
     The first project of the shopping center was originally promoted by a commercial bank in the seventies, although it was modified and a tower of more than 10 floors that the original project contemplated was eliminated.
---
The metal and vinyl roof of the shopping center (El techo de metal y vinil del Centro comercial)
     The shopping center is large and spacious, it has a wide variety of stores, about 150 distributed on three levels, which make it frequently visited by parishioners, in addition to the fact that its spaces are very pleasant. It is considered a neighborhood-type shopping center that provides its services and entertainment to the inhabitants of the surrounding urbanizations.
---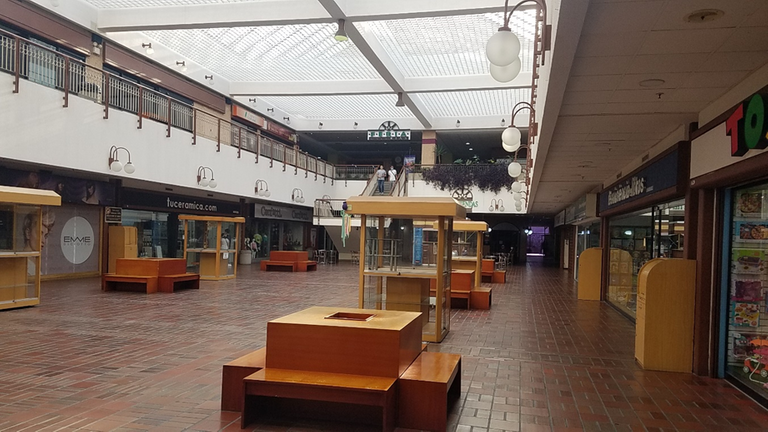 Space where the amusement park for children is regularly located, closed due to the pandemic (Espacio donde regularmente está situado el parque pe diversiones para niños, cerrado por la pandemia)
     Its striking structure, which resembles Mediterranean architecture, and its pink color are accompanied by a mini amusement park and games for the little ones, which is currently closed due to the pandemic. Through its large entrance arch, you have access to the wide corridors that make up this commercial complex.
---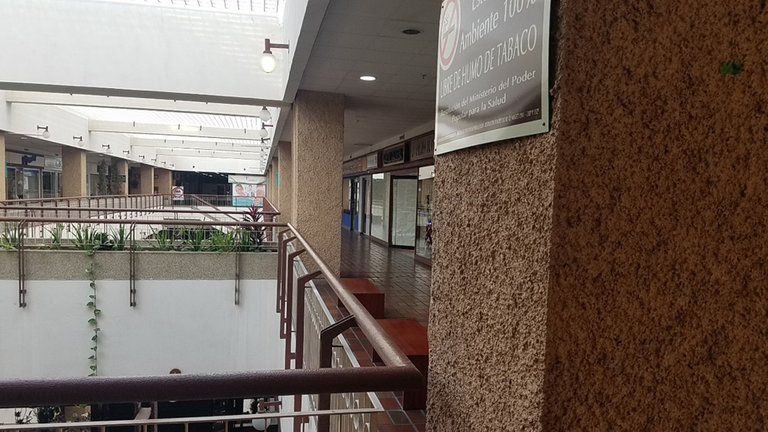 Strong columns support the structure of the building (Fuertes columnas sirven de soporte a la esrtructura del edificio)
     Being an open Shopping Center, its cafeteria corridors and its children's mini-park do not require air conditioning, with the usual energy savings, in addition to the fact that from its upper floors there are formidable views of the surroundings of the Center.
---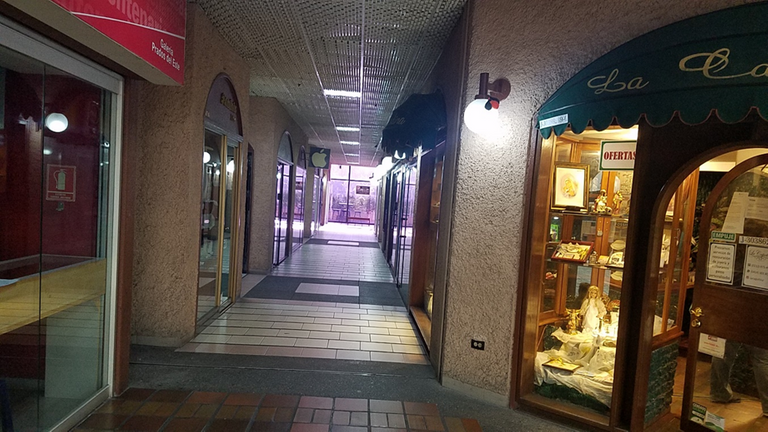 Area of small shops at the end of the shopping center (Zona de pequeñas tiendas al fondo del Centro comercial)
     The variety of stores includes restaurants, a large supermarket, banks, bookstores, small cafes, clean and well maintained, as well as many other options. The Shopping Center is equipped with more than 800 parking spaces for vehicles, both outside and in its basements.
---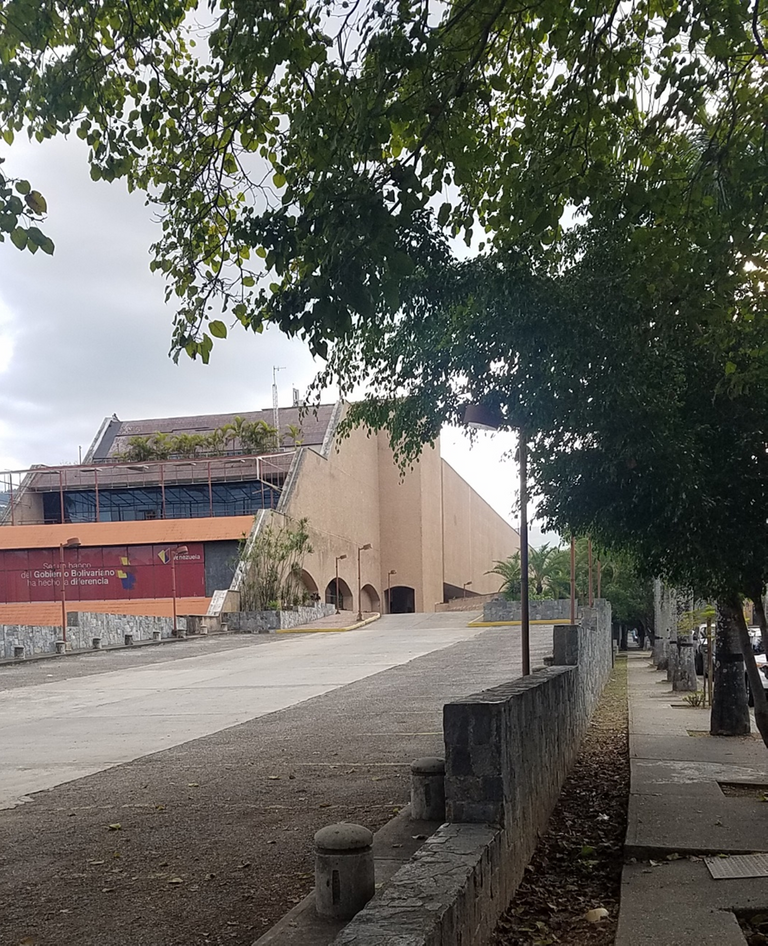 Overview of the shopping center. It is built on a plot of land approximately 50 meters wide by 500 meters long. (Panorámica del Centro comercial. El mismo está construido en un terreno de aproximadamente escasos 50 metros de ancho por 500 de largo)
---
Un pequeño pero agradable "Centro Comercial Galerías Prados del Este" en Caracas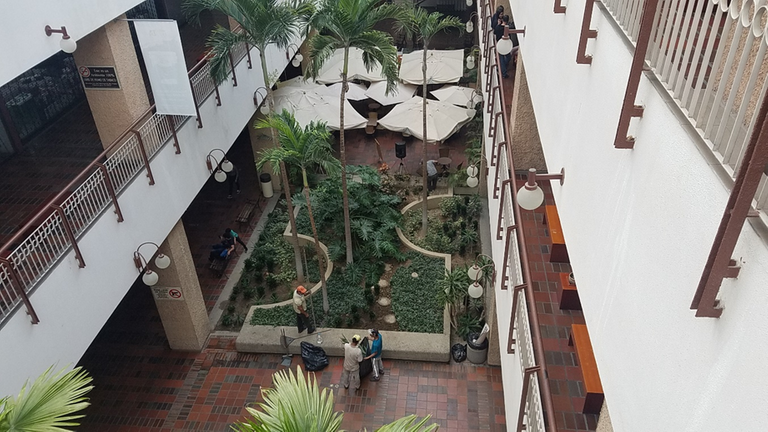 In the center of the ground floor there is a garden and a café-restaurant, with shops on the sides (En el centro de la planta baja se encuentran un jardín y uncafé-restaurante, con tiendas a los costados)
     Estimados amigos y lectores de las comunidades que constituyen HIVE, aprovechando que me encontraba cercano a un Centro Comercial que visitaba con frecuencia cuando vivía cercano al mismo, le pedí a mi cuñada Rosa me acercara para tomar algunas fotos que hoy comparto con ustedes. Aunque el Centro no es un mega mall, es lo suficientemente amplio y variado para pasar una buena tarde en sus localidades, disfrutando de un agradable clima y la tranquilidad de la urbanización donde se encuentra ubicado, acompañado de un buen café y en buena compañía. Aclaro que las fotos son todas de mi autoría y fueron tomadas cuando el Centro Comercial estaba cerrando sus puertas, por lo que agradezco a los vigilantes me permitieran pasar a los pisos superiores ya cerrados al público.
---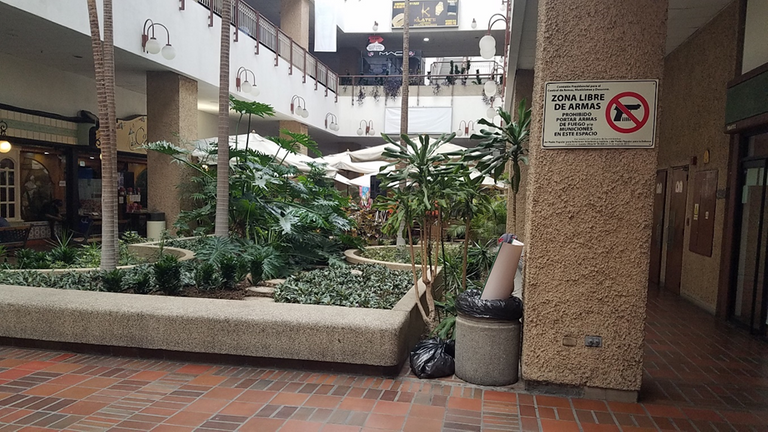 The shopping center has a decoration of small gardens and internal planters on all floors (El centro comercial cuenta con una decoración de pequeños jardines y materos internos en todos los pisos)
     El Centro Comercial Galería Prados del Este es un espacio comercial ubicado en la avenida principal de la Urbanización Prados del Este, del Municipio Baruta del Estado Miranda, que forma parte de la Gran Caracas, el cual fue inaugurado en 1996.
---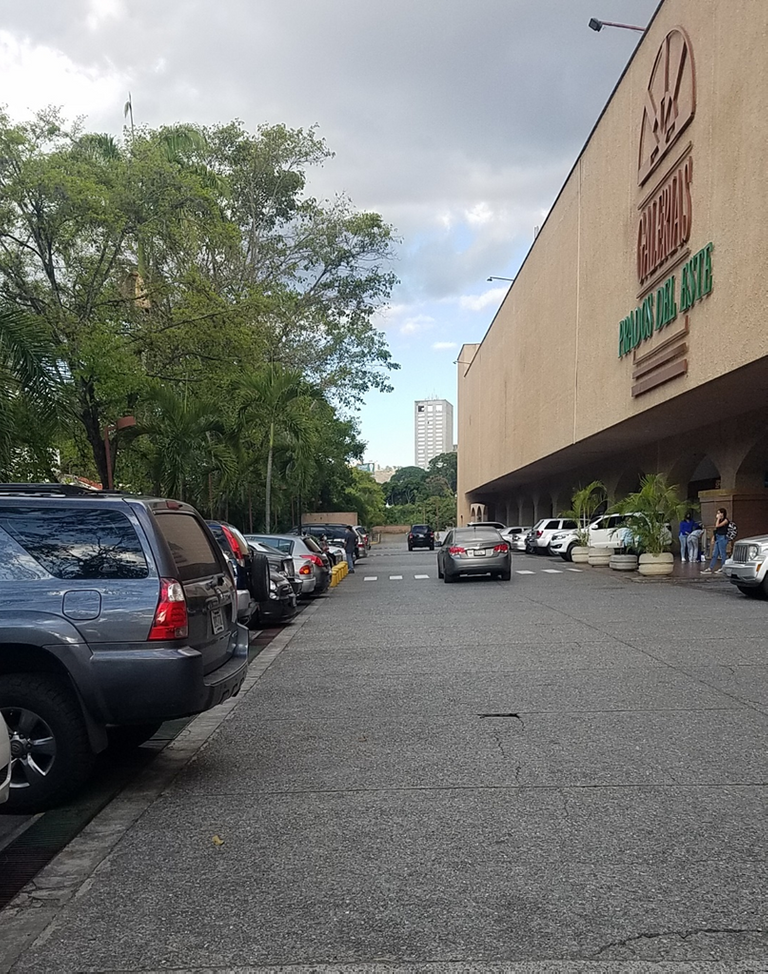 Another entrance to the shopping center, where part of the parking lots is located (Otra entrada al Centro comercial, donde se ubica parte de los estacionamientos)
     El proyecto original del centro comercial fue promovido originalmente por un banco comercial en los años setenta, aunque fue modificado y se eliminó una torre de más de 10 pisos que el proyecto original contemplaba.
---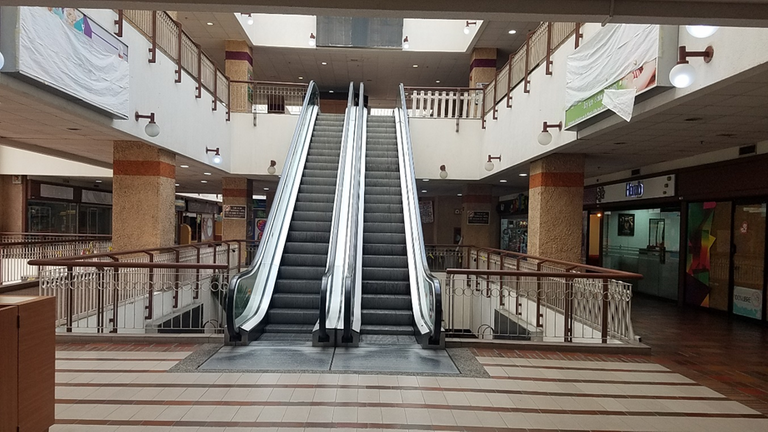 The Shopping Center has conventional and electric escalators, located in the center of the structure, as well as elevators, located on the sides of the building. (El Centro comercial cuenta con escaleras mecánicas convencionales, eléctricas, localizadas en el centro de la estructura, así como con ascensores, situados a los costados del edificio)
     El centro comercial es grande y espacioso, cuenta con una amplia variedad de tiendas, unas 150 distribuidas en tres niveles, que hacen que sea visitado por los parroquianos en forma frecuente, amén de que sus espacios son muy amenos. Se le considera un Centro Comercial de tipo vecinal que brinda sus servicios y entretenimientos a los habitantes de las urbanizaciones circunvecinas.
---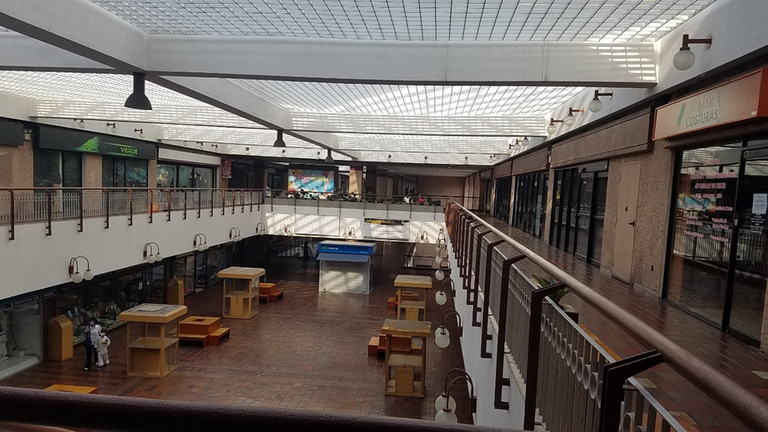 View of the top two floors of the shopping center (Vista de los dos últimos pisos del Centro comercial)
     Su llamativa estructura, que semeja a la arquitectura mediterránea, y su color rosado son acompañados por un miniparque de diversiones y juegos para los más pequeños. A través de su gran arco de entrada, se tiene acceso a los amplios pasillos que constituyen este complejo comercial.
---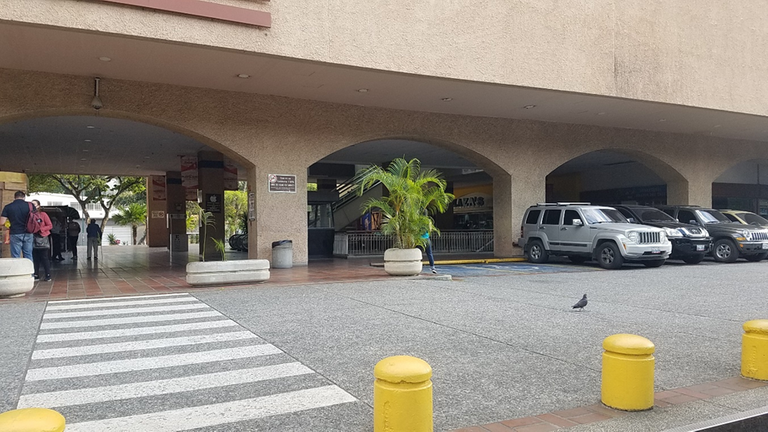 Multiple entrance on the back side of the Mall (Entrada múltiple en el costado posterior del Centro comercial)
     Al ser un Centro Comercial abierto, sus pasillos cafetines y su miniparque infantil no ameritan de aire acondicionado, con el consabido ahorro de energía, además que desde sus pisos superiores se tienen vistas formidables de los alrededores del Centro.
---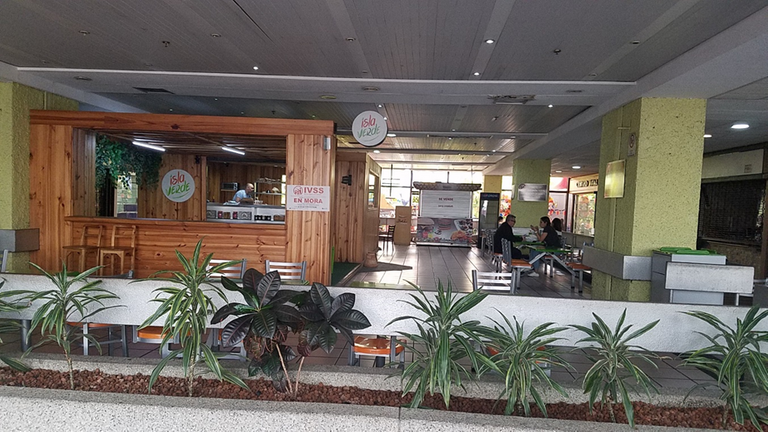 Area of cafes and small shops, note the gardening that decorates the place (Zona de cafetines y pequeñas tiendas, nótese la jardinería que decora el lugar)
     La variedad de locales incluye restaurantes, un gran supermercado, bancos, librerías, pequeños cafetines, limpios y cuidados, así como muchas opciones más. El Centro comercial está dotado de más de 800 puestos de estacionamiento para vehículos, tanto en su exterior como en sus sótanos.
---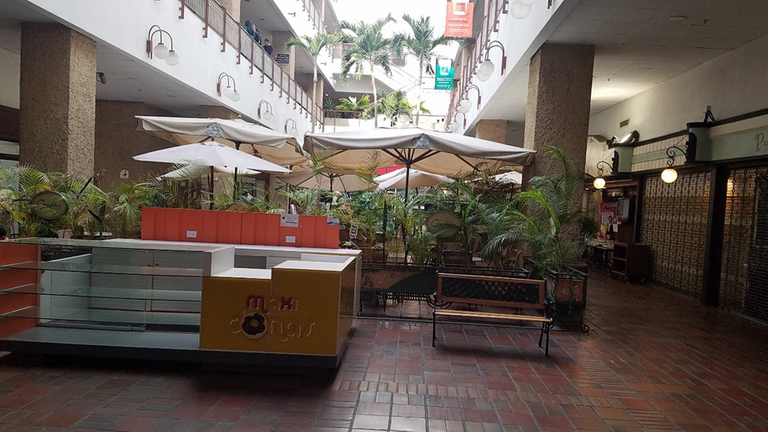 View of the cafe-restaurant on the ground floor. The awnings are used as decoration since the shopping center is completely closed at the top (Vista del café-resturante en la panta baja. Los toldos se usan como decoración pues el Centro comercial está totalmente cerrado por la parte de arriba)
---
Gallery photos (Galería de fotos)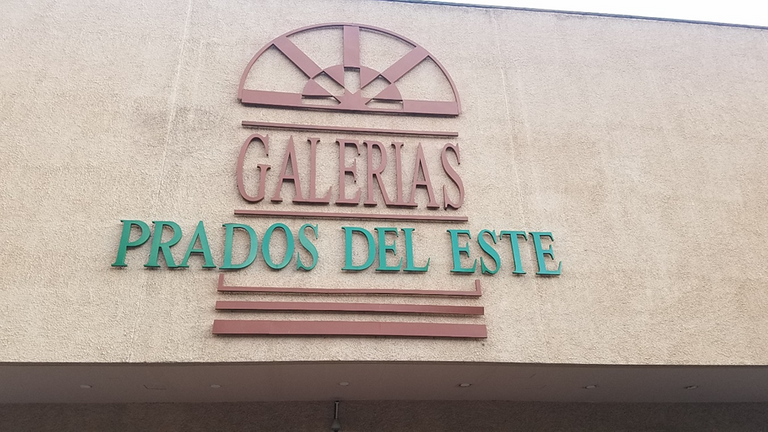 ---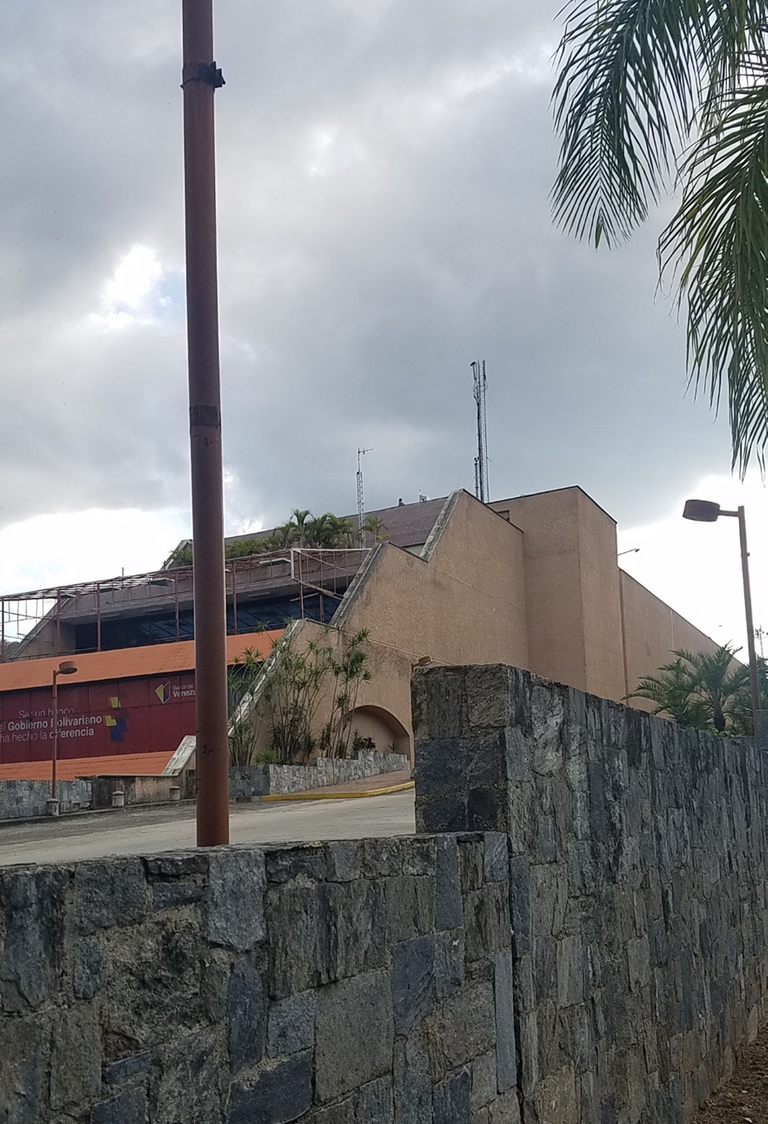 ---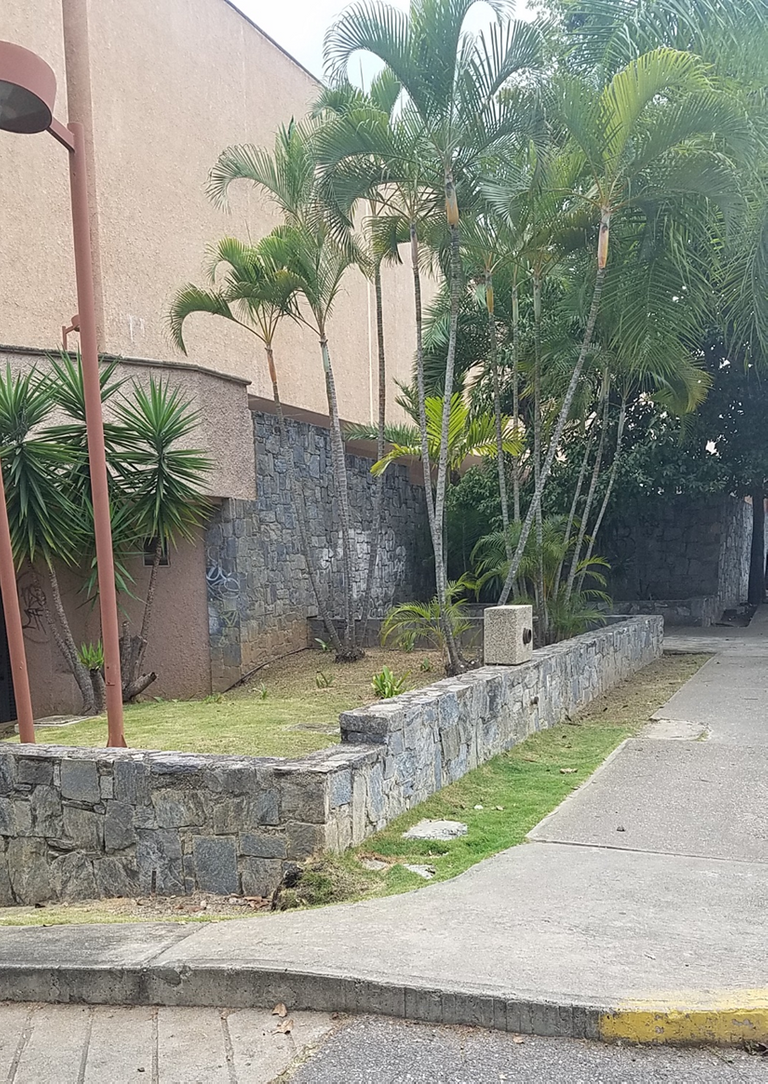 ---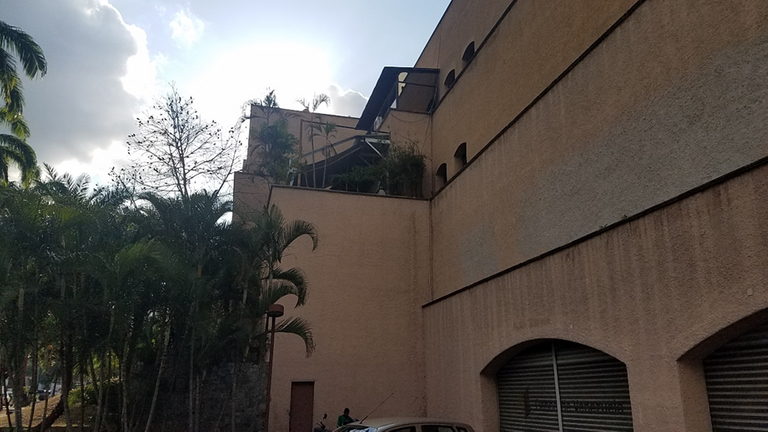 ---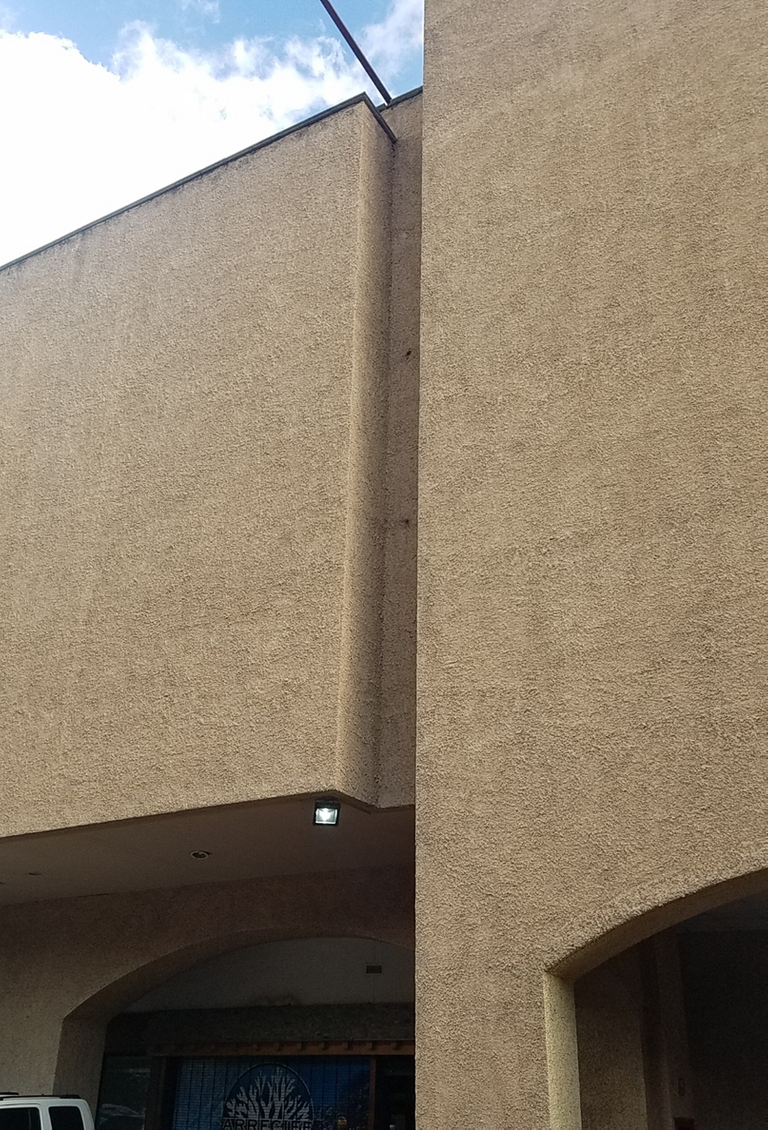 ---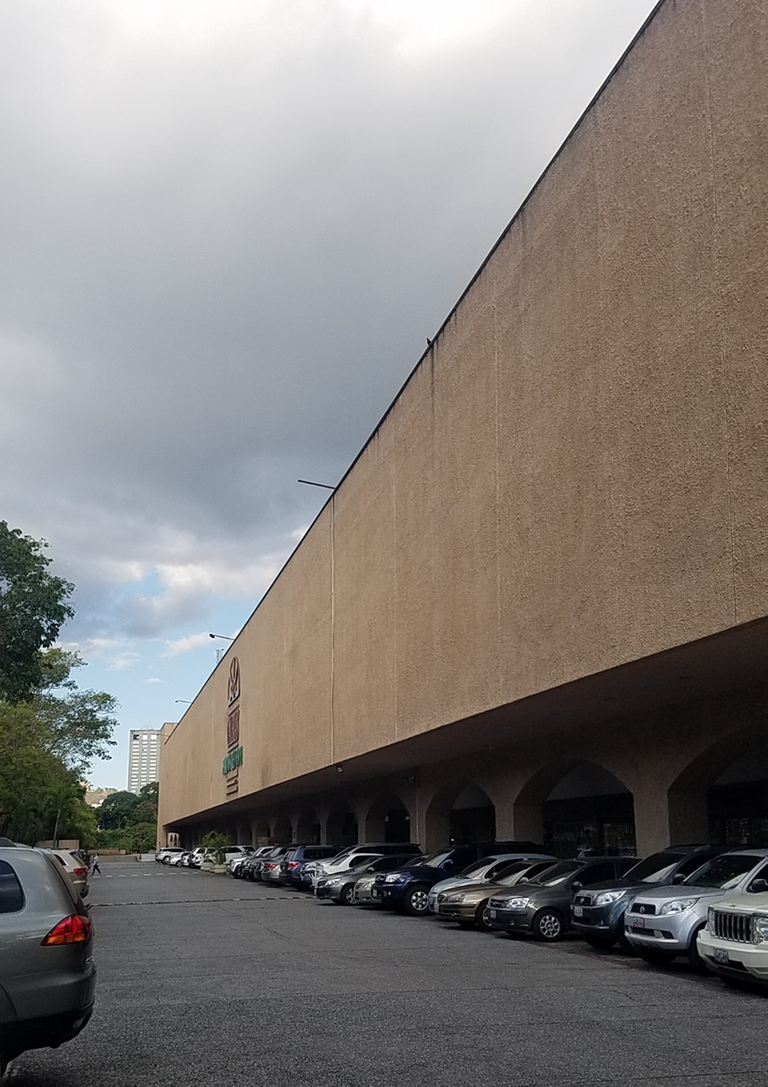 ---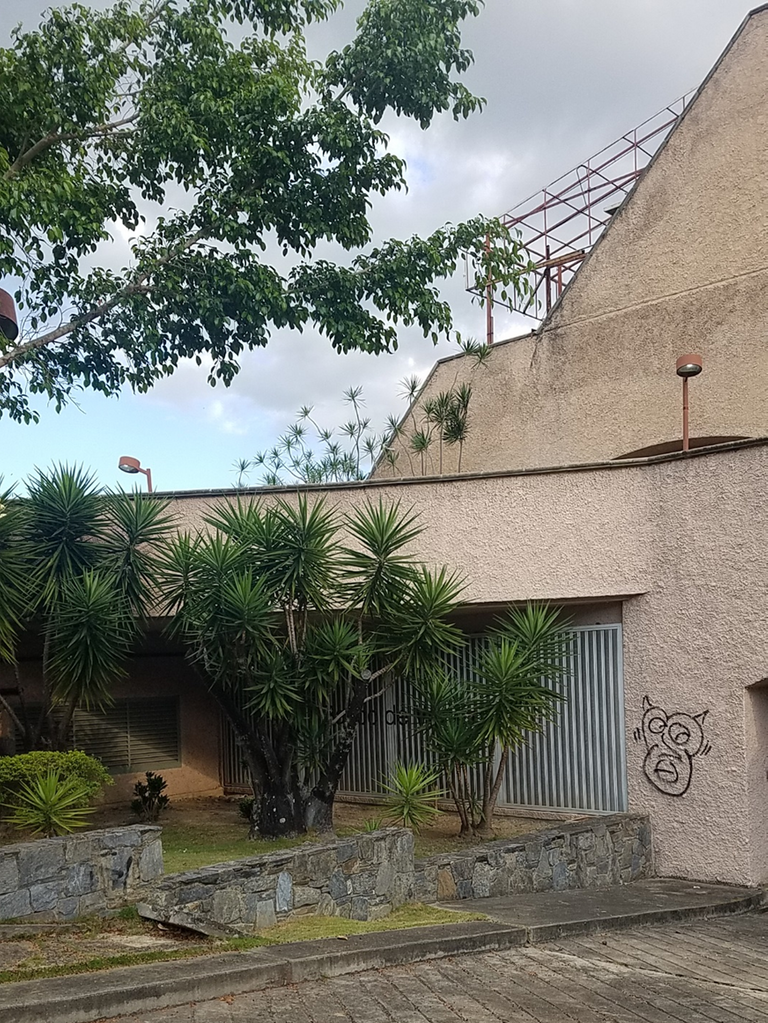 ---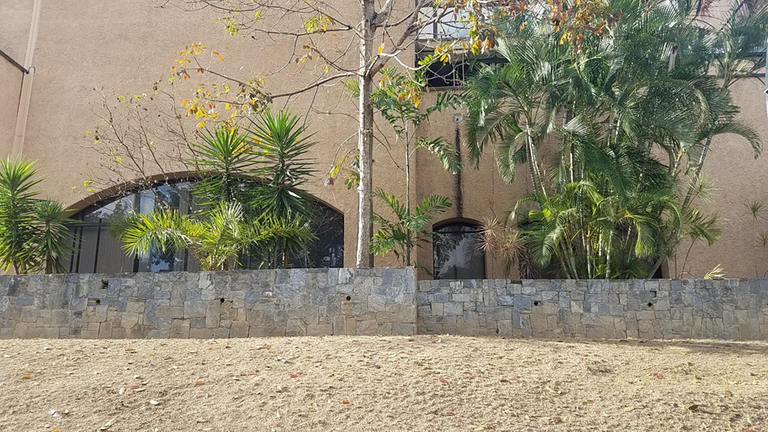 ---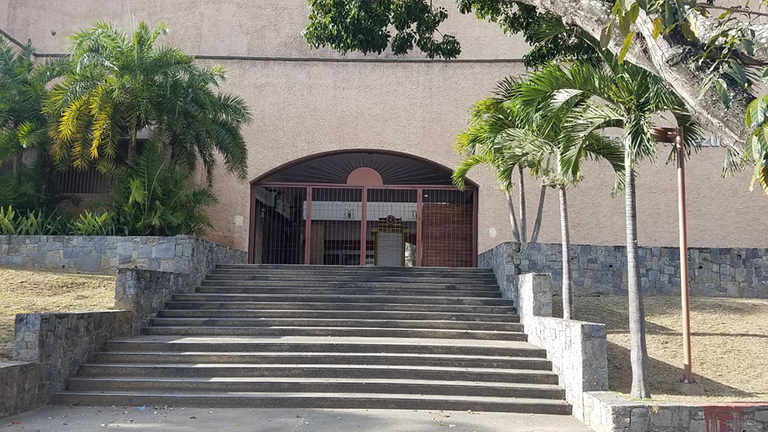 ---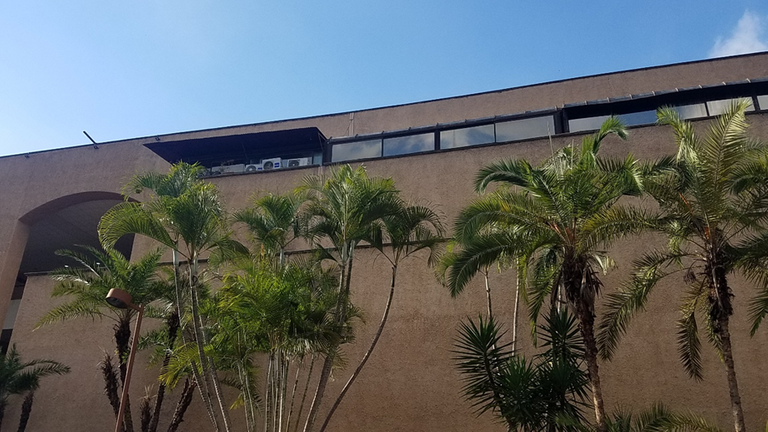 ---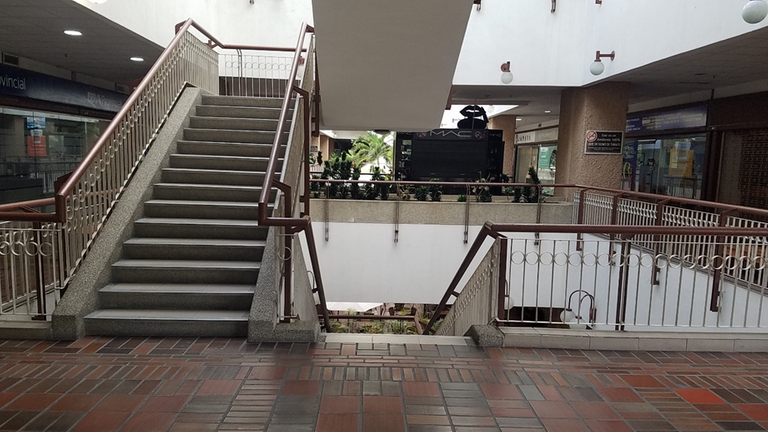 ---
---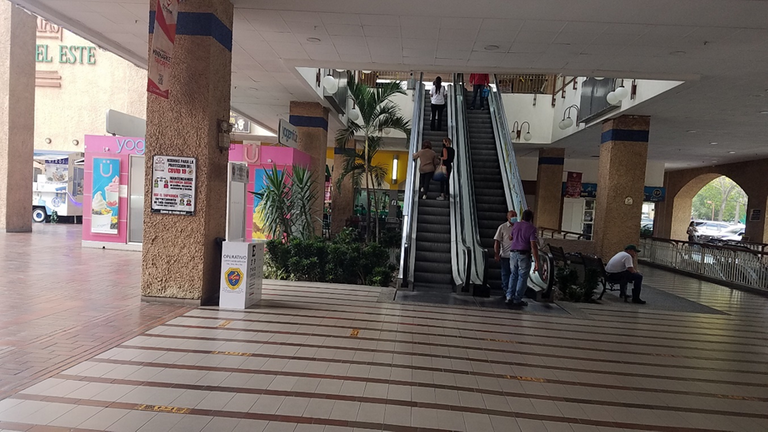 ---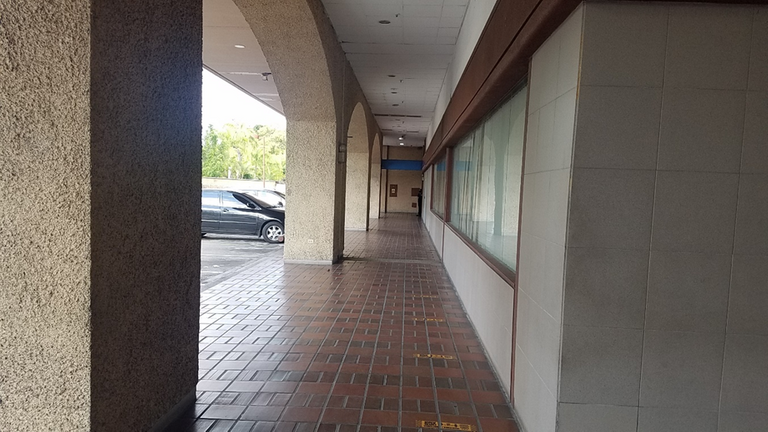 ---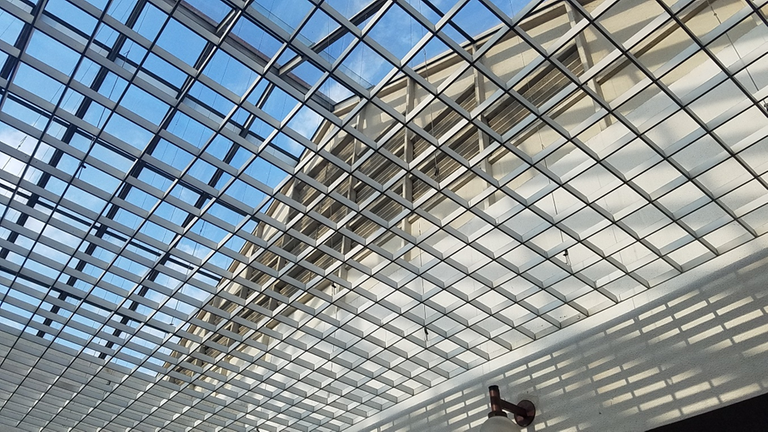 ---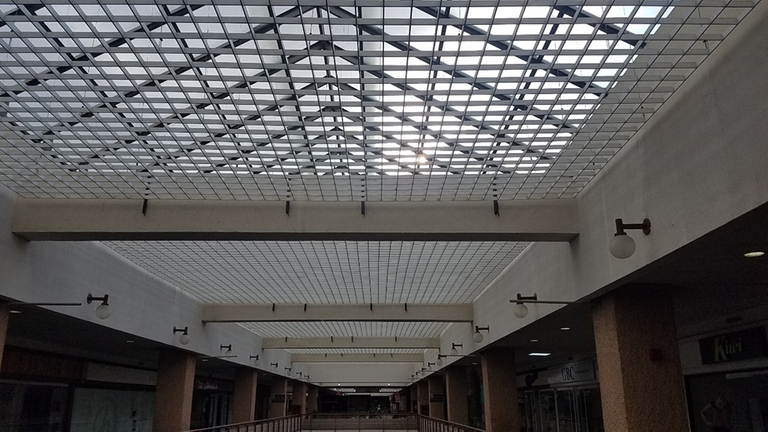 ---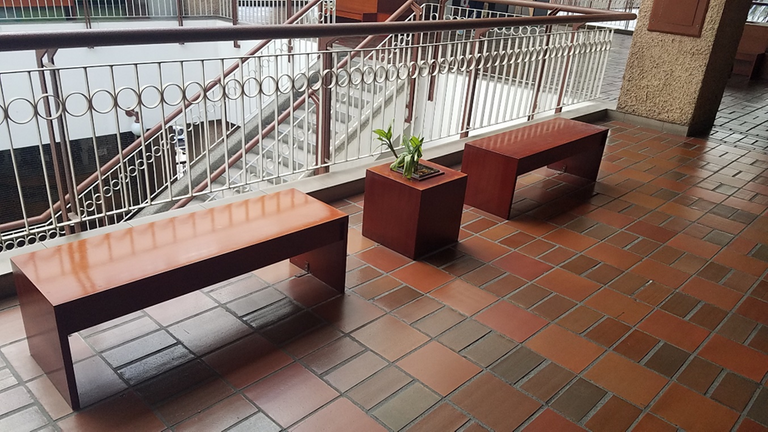 ---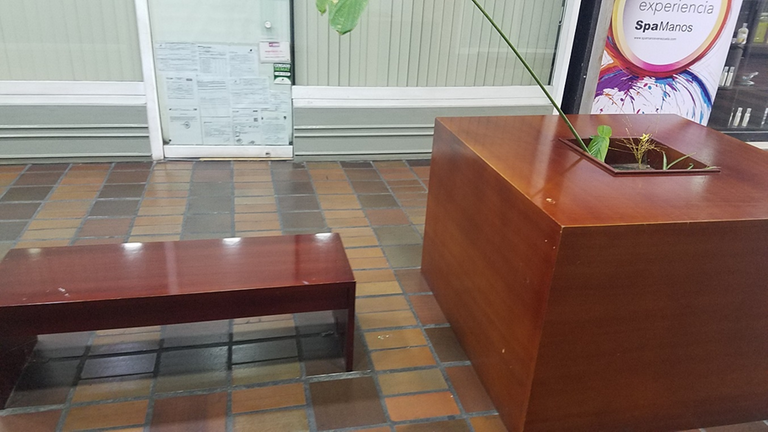 ---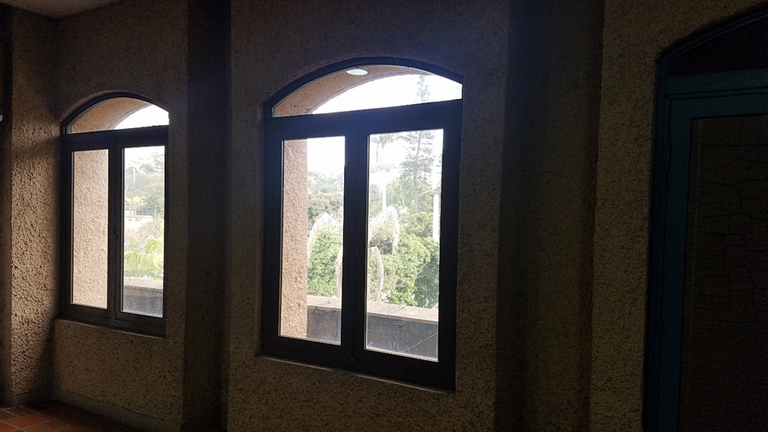 ---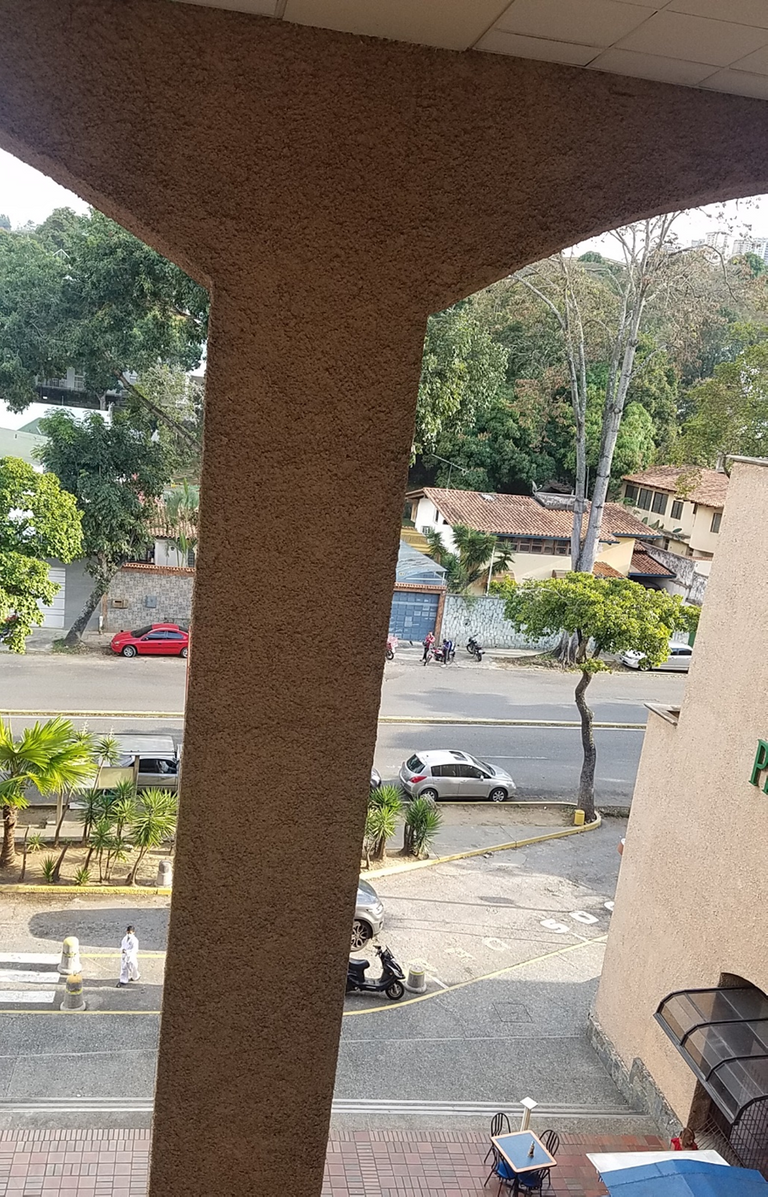 ---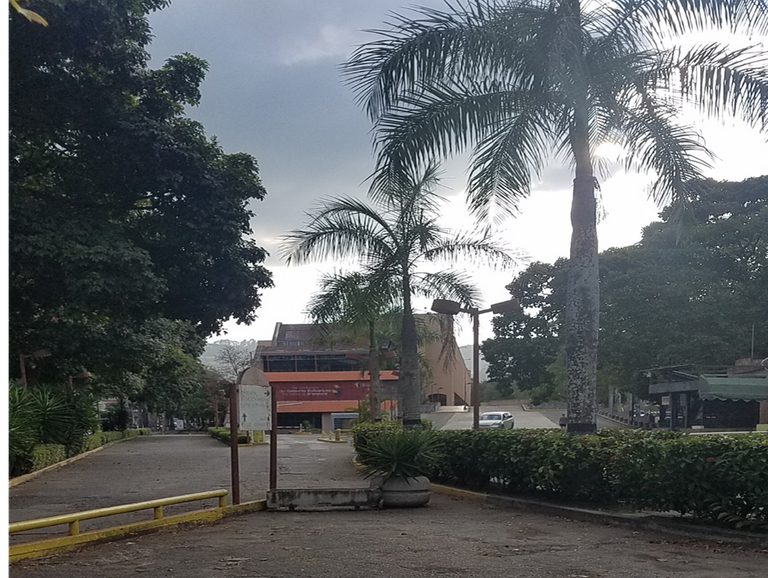 ---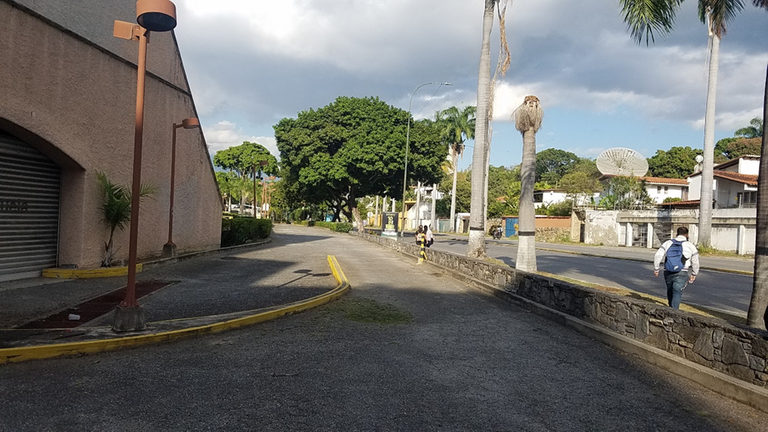 ---
---
---