Thoughts about the newest Humble Drop and Historical Listing (up to August 2021)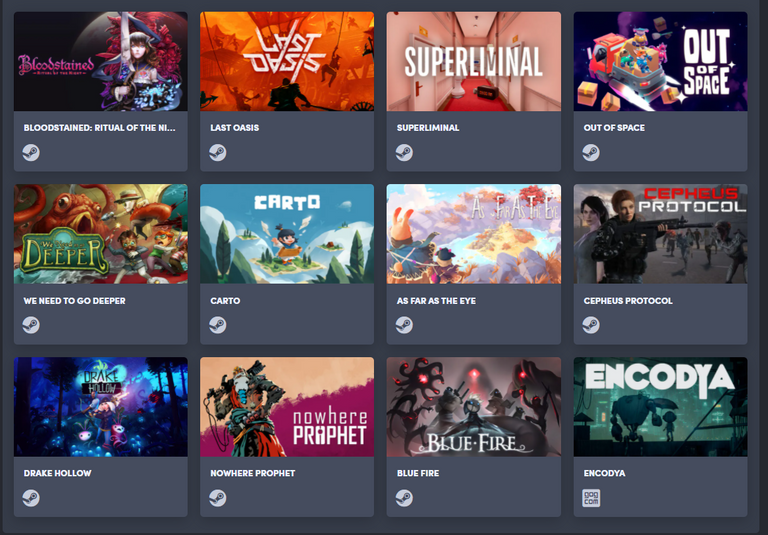 This month's Humble Bundle drop initially looked a bit ho-hum. No giant AAA titles to lead the package, but on closer inspection, there were quite a few interesting games that would appeal to either me or my children. The sorts of games that you wouldn't really pick up as they would be swamped by the deluge of high profile games with much more marketing clout. However, if you are a gaming aficionado like me... these little gems are where the real quality in gaming lies. You get some interesting game mechanics, presentation, and story telling... the sort of risk taking that developers can take when they are trying to just fulfil their own vision and not meet the lowest common denominator standard of a bean-counter in a head office who probably never played a computer game in their lives!
So... rant over, let's take a quick look through the 12 titles that are on offer for August 2021. Of course, I have the benefit of a legacy classic subscription, so I get to pick all 12 games if I want. However, newer subscribers will have to choose a number that depends on their particular subscription tier.
Bloodstained: Ritual of the Night is the game that headlines the August drop, and it reminds me of a female-led Castlevania or a fantasy Metroid. It is a game that does look like it would look better on a Steam Deck when it comes out. It is a side scrolling RPG, and there might have been a time when I would have tried it out, but this is a genre that hasn't really engaged me in the past... and I doubt that it would be any different with this game. So, I'm afraid that this game will go to the game store and be perhaps of more interest for someone else!
Last Oasis... a survival MMO that is still in Early Access. Well, I'm afraid the the MMO part already has me disinterested. I'm not keen and never have been interested in MMOs... although, I do hope that they will build out some sort of single player spinoff, as I do love the survival genre!
Superliminal is actually a game that has been on my wish list for quite some time... and I ALMOST bought it when it was on sale. Thankfully, I did double check what was on my Humble drop for this month, and so I stopped myself buying it just in time! It is a first-person puzzler... with a game mechanic that is based around solving puzzles by harnessing perspective. Sort of like a full 3D version of Monument Valley! Needless to say, I'm keeping this one for myself!
Out of Space seems like a pretty cool game to play together as a family. In some ways, it reminds me of Overcooked... if you include aliens that are messing up your spaceship and you trying to power it back on whilst trying to work as a ham-fisted "team". My kids love playing overcooked, so I think that they would like this one as well! I will just have to double check that the game supports split screen local multiplayer (I think it does...), and then to see if I have enough controllers... and then we could use a Steam Link to stream it to the TV.
We Need to Go Deeper. Well, I'm a little bit confused by this game. 2-4 multiplayer rogue-type game... with a beautiful art style and a setting that was inspired by Jules Verne. It looks like a nice game, and in some ways it reminds me a bit of Monty Python for some reason... but I'm not sure if I would definitely like it or not! However, that is the beauty of Humble Bundle drops... you get to try out these wacky games that you wouldn't have realised even existed!
Carto... oh my god! This is a beautiful looking game that just oozes charm. A sort of map based puzzler? This will be right up my kids alley... and I might even give it a go! Again, another game that looks like it would be more at home on a handheld instead of a gaming computer... but I'm no snob!
As Far as the Eye is yet another game that I ALMOST bought during the summer sale... and thankfully, I didn't as it has dropped this month! Another rogue-like that has a beautiful art style and story. I have wanted this since seeng a trailer for it... and I'm so happy that I now can play it... and maybe the kids as well.
Cepheus Protocol is and old-school looking game... a RTS that was inspired by Company of Heroes and World in Conflict? Well, I really enjoyed those games... especially Company of Heroes, so I am more than a little bit intrigued by this game. Oddly enough, it is another Early Access game, so I will let this sit in my collection until it is ripe and ready for playing!
Drake Hollow looks pretty cool... but there are so many ho-hum reviews of it on Steam. The concept sounds great, kids getting together to save vegetable people from some feral evil. There is survival, there is co-op there exploration, there is base-building.... and yet people find it grindy and empty? Could this be a case of small team being overrun by a too ambitious vision? I curious enough to keep this one just to see... and if they support local multiplayer, I would be even happier, but it doesn't look like at first glance.
Nowhere Prophet... I think I had this wishlisted from a long time ago but have long forgotten about it. It is a deck-building roguelike set in a wasted post-apocalyptic future... Mad Max with cards? I think I'm also keeping this, I do love these sorts of games... even if they don't really have a well defined end to them.
Blue Fire is a 3D platformer that gives me a sort of Zelda vibe (speaking of which, I have to finish Psychonauts!). Again, it has a very nice art style and I am a bit intrigued, even though I don't usually find these sorts of platforming games that much fun. Likely, this is going to be claimed and sit on my pile for a very very very long time.
ENCODYA is a point-and-click adventure... ah, the old school genre has really made a resurgence in this last decade! Anyway, a story about a girl and her giant robot? Count me and my girls in!
AUGUST 2021
Bloodstained: Ritual of the Night
Last Oasis
Superliminal
Out of Space
We Need To Go Deeper
Carto
As Far As The Eye
Cepheus Protocol
Drake Hollow
Nowhere Prophet
Blue Fire
ENCODYA
---
Humble Bundle is an awesome subscription service, dropping up to 10 games each month of around 300 euros in price for the low low price of 12 USD. In addition you get access to the Humble Trove of downloadable games that accessible as long as you have a subscription and up to 20% discounts on the games being sold on the main store (in addition to any other discounts).
So, a super great deal... however, I have found that it is incredibly annoying to not have a historical listing of ALL the past Monthly drops in a place that is easy to find and accessible. I have to trawl through my old monthly purchases to look individually to see what has already dropped! There doesn't even seem to be a compilation of this information anywhere on the internet (not that I could find at least...).... so, I'm going to be releasing an updated historical list of Monthly Bundles each month (surprise...) when the Choice bundle drops.
Mostly, this is more for my own sanity... and I really hope that it is of some use to other people as well. When a sale goes up, I always am wondering if I already own the game (I don't tend to claim the purchases and keys immediately...) and if I'm going to be double buying the Steam key... or if the game goes on sale on Switch or a different platform, I don't want to be buying a second copy again!... or maybe someone will see this and see what a great deal
Humble Bundle really is! Plus, if you like e-books (comics and books) or audiobooks, there are often Pay-What-You-Want deals going on all the time!
So, without further ADO!... the historical listings, in reverse chronological order (newest first..) of the Humble Choice games... from when I first joined! This is being done manually... it is a pain in the arse, but Humble doesn't make it easy! Still, when it is done, each new month will be easier to do! Just got to remember to make a template...
I can also be found cross-posting at:
Hive
Steem
Publish0x
---
JULY 2021
Yakuza 3 Remastered
The Surge 2
DIRT 5
Hammerting
Nimbatus - The Space Drone Constructor
Paradise Killer
Kill It With Fire
Bee Simulator
ELDERBORN
S.W.I.N.E. HD Remaster
Deadly Days
ADOM (Ancient Domains Of Mystery)
JUNE 2021
Sid Meier's Civilization® VI
Secret Neighbor
Stubbs the Zombie in Rebel Without a Pulse
Worms Rumble
Going Under
Panzer Paladin
Milky Way Prince – The Vampire Star
DESOLATE
Ikenfell
Paw Paw Paw
Effie
Disjunction
MAY 2021
Metro Exodus
Darksiders Genesis
Hellpoint
Cook, Serve, Delicious! 3?!
Levelhead
Fury Unleashed
Size Matters
Morkredd
Relicta
Retimed
Family Man
Vane
APRIL 2021
Sniper Ghost Warrior Contracts
F1® 2020
Shenmue III
Main Assembly
Rock of Ages 3: Make & Break
Remothered: Broken Porcelain
In Other Waters
Aven Colony
SIMULACRA COLLECTION
Colt Canyon
Skully
Popup Dungeon
MARCH 2021
Control
XCOM®: Chimera Squad
ELEX
Kingdom Two Crowns
WWE 2K BATTLEGROUNDS
Hotshot Racing
Peaky Blinders: Mastermind
Cyber Hook
Pesterquest
Wildfire
Boreal Blade
Ageless
FEBRUARY 2021
Outward
Valkyria Chronicles 4 Complete Edition
Endless Space 2 - Digital Deluxe
Moving Out
Trine 4: The Nightmare Prince
The Wild Eight
Train Station Renovation
Valfaris
Werewolf: The Apocalypse
Lovecraft's Untold Stories
Iris and the Giant
Boomerang Fu
JANUARY 2021
PC Building Simulator
Ancestors: The Humankind Odyssey
Pathologic 2
Warhammer: Chaosbane
Total Tank Simulator
Song of Horror
Not Tonight
Vampire the Masquerade: Shadows of New York
Tales of the Neonsea
Minoria
Deleveled
The Ambassador: Fractured Timelines
DECEMBER 2020
Overcooked! 2 + Too Many Cooks + Surf 'n' Turf
Children of Morta
One Step from Eden
The Beast Inside
Indivisible
Shining Resonance Refrain
Zwei: The Arges Adventure
Zwei: The Ilvard Insurrection
Tabletop Playground
The Haunted Island A Frog Detective Game
Frog Detective 2: The Invisible Wizard
Still There
Struggling
Path of Giants
NOVEMBER 2020
Darksiders III
Yakuza 2: Kiwami
Imperator: Rome Deluxe Edition
Crying Suns
Darksburg
Little Misfortune
Smile for Me
Darkwood
Tsioque
Rover Mechanic Simulator
Youropa
Townsmen - A Kingdom Rebuilt
TORII
OCTOBER 2020
Tropico 6 - EL PREZ EDITION
Fae Tactics
Sunless Bundle (SUNLESS SKIES + SUNLESS SEA)
Iron Danger
Autonauts
Shadows: Awakening
Fantasy Blacksmith
The Suicide of Rachel Foster
GOAT OF DUTY
The Uncertain: Last Quiet Day
Basement
Lightmatter
Syzygy
Fate of Kai
SEPTEMBER 2020
Golf with your Friends
Generation Zero
Forager
Vampire the Masquerade: Coteries of New York
Fun with Ragdolls: The Game
Lethal League
Strange Brigade
Evoland (Legendary Edition)
Yooka-Laylee and the Impossible Lair
Catherine Classic
The Occupation
The Shapeshifting Detective
Alt254 (DRM Free)
Carto Sneak Peek (DRM Free)
AUGUST 2020
Vampyr
Hello Neighbour + Hide and Seek expansion
WarGroove: Double Trouble
Call of Cthulhu
Little Big Workshop
Genesis Alpha One (Deluxe Edition)
Automachef
Through the Darkest of Times
American Fugitive: State of Emergency
The Coma 2: Vicious Sisters
We Were Here Together
A Case of Distrust
JULY 2020
Age of Wonders: Planetfall (Deluxe Edition)
Void Bastards
Railway Empire
Battlestar Galactica: Deadlock
Yuppie Psycho
Beat Hazard 2
Sigma Theory: Global Cold War
Metal Unit
Don't Escape: 4 Days to Escape
Verlet Swing
Basingstroke
Earthlock
JUNE 2020
Supraland
Grid (Ultimate Edition)
Hellblade: Senua's Sacrifice
The Messenger
Barotrauma
Felix the Reaper
Men of War 2: Assault Squad
Stygian: Reign of Terror
Remnants of Naezith
Overload
The Stillness of the Wind
The King's Bird
MAY 2020
Jurassic World Evolution
XCOM2 + Reinforcement Pack + Resistance Warrior Pack
Rise of Industry
Niche: A Genetics Survival Game
Warhammer 40,000: Gladius
The Swords of Ditto: Mormo's Curse
Warsaw
Heave Ho
Mo:Astray
Neoverse
Chess Ultra
Horace
APRIL 2020
Hitman 2
Gris
This is the Police 2
Opus Magnum
Molek-Syntez
Raiden V: Director's Cut
Driftlands: The Magic Revival
Turok 2: Seeds of Evil
Truberbrook
The Bard's Tale IV: Director's Cut
Shoppe Keep 2
Capitalism 2
MARCH 2020
My Friend Pedro
Planet Coaster + World's Fair Pack DLC
F1 2019 Anniversary Edition
Fell Seal: Arbiter's Mark
Battle Chasers: Nightwar
Exapunks
Turok
Death's Gambit
198X
Niffelheim
AI War 2
Etherborn
FEBRUARY 2020
Frostpunk + The Rifts DLC
Pathfinder: Kingmaker
Book of Demons
Cryofall
Okami HD
Eliza
Shenzhen I/O
Project Warlock
The Hex
Warstone TD
Underhero
Night Call
JANUARY 2020
Middle-Earth: Shadow of War
Graveyard Keeper
Two Point Hospital
Dirt Rally 2.0 + H2 RWD Double Pack + Opel Manta 400 + The Porsche 911 RGT
Street Fighter V
Bad North: Jotunn Edition
Trailmakers
Unrailed!
Whispers of a Machine
Them's Fightin' Herds
Mages of Mystralia
Grip: Combat Racing + Artifex Car Pack
DECEMBER 2019
Shadow of the Tomb Raider
Blasphemous
Ancestor's Legacy
Phantom Doctrine
Dead in Vinland
Horizon Chase Turbo
Dark Future: Blood Red States
X-Morph: Defense
Aegis Defenders
Desert Child
SOULCALIBUR VI
Yakuza Kiwami
My Time at Portia
Regular Human Basketball
Sword Legacy Omen
Fluffy Horde
Chasm
Balconing Simulator 2020 (DRM-free)
NOVEMEBER 2019
Call of Duty: WWII
Crash Bandicoot: N. Sane Trilogy
Spyro Reignited Trilogy
Shenmue I & II
SYNTHETIK: Legion Rising
Evergarden
11-11 Memories Retold
Operator (DRM-free)
OCTOBER 2019
BATTLETECH + Flashpoint + Shadow Hawk Pack
Sonic Mania
The Spiral Scouts
Planet Alpha
Override: Mech City Brawl
Puss!
Avernum 3: Ruined World
Roman Sands (DRM-free)
Avernum 3: Ruined World (DRM-free)
The Spiral Scouts (DRM-free)
SEPTEMBER 2019
Slay the Spire
Squad (Early Access)
Distance
Guacamelee! 2
MOTHERGUNSHIP
State of Mind
God's Trigger
Distance (DRM Free)
Shady Knight (DRM Free)
AUGUST 2019
Kingdom Come: Deliverance
Surviving Mars
Rising Storm 2: Vietnam + 2 DLCs
Yoku's Island Express
The Adventure Pals
Almost There: The Platformer
Swords and Soldiers 2 Shawarmageddon
Almost There: The Platformer (DRM Free)
DON'T GIVE UP (DRM Free)
JULY 2019
Hellblade: Senua's Sacrifice
Moonlighter
[Road Redemption]https://store.steampowered.com/app/300380/Road_Redemption/)
Warhammer 40,000: Mechanicus
Love is Dead
60 Parsecs!
NAIRI: Tower of Shirin
Kind Words (DRM Free)
JUNE 2019
911 Operator + Special Resources DLC
Red Faction Guerrilla Re-Mars-tered
Duskers
Paratopic
Pool Panic
[Call of Duty: Black Ops 4 Standard Edition]
[Call of Duty: Black Ops 4 Additional Content]
Paratopic (DRM Free)
Pool Panic (DRM Free)
Macdows 95 (DRM Free)
MAY 2019
Wandersong
Finding Paradise
Monster Prom
The Journey Down: Chapter Three
Do Not Feed the Monkeys
I'm not a Monster
Assassin's Creed: Origins
Once Upon A Crime In The West (DRM Free)
APRIL 2019
Mutant Year Zero: Road to Eden
Northgard
Absolver
MINIT
Tannenberg
She Remembered Caterpillars
Steel Rats
Dandara
A Short Hike (DRM Free)
MARCH 2019
[Warhammer: Vermintide 2 - Collector's Edition]
[Cultist Simulator]
EARTH DEFENSE FORCE 4.1 The Shadow of New Despair
EARTH DEFENSE FORCE 4.1: Mission Pack 1: Time of the Mutants
EARTH DEFENSE FORCE 4.1: Mission Pack 2: Extreme Battle
EARTH DEFENSE FORCE 4.1: Ifrit
EARTH DEFENSE FORCE 4.1: Blood Storm
EARTH DEFENSE FORCE 4.1: Gleipnir
EARTH DEFENSE FORCE 4.1: Spark Lancer
EARTH DEFENSE FORCE 4.1: BM03 Vegalta Gold
EARTH DEFENSE FORCE 4.1: Gigantus Tank, Bullet Girls Marking
EARTH DEFENSE FORCE 4.1: Gigantus Tank, EDF IFPS Markings
EARTH DEFENSE FORCE 4.1: Gigantus Tank, Natsuiro HS Markings
EARTH DEFENSE FORCE 4.1: Reflectron Laser
EARTH DEFENSE FORCE 4.1: Sting Shot
EARTH DEFENSE FORCE 4.1: Volatile Napalm
EARTH DEFENSE FORCE 4.1: Pure Decoy Launcher 5 Pack A
EARTH DEFENSE FORCE 4.1: Pure Decoy Launcher 5 Pack B
EARTH DEFENSE FORCE 4.1: Depth Crawler Gold Coat
EARTH DEFENSE FORCE 4.1: Gigantus DCC-Zero Marking
EARTH DEFENSE FORCE 4.1: Gigantus DCC-Gogo. Marking
Tower Unite
Late Shift
Paradigm
Fight'N Rage
Slipstream
Cultist Simulator (DRM Free)
Slipstream (DRM Free)
20 Minute Metropolis (DRM Free)
Paradigm (DRM Free)
FEBRUARY 2019
Yakuza 0
Rapture Rejects
[Rapture Rejects - Humble Exclusive "Safari Outfit" DLC]
Sniper Elite 3
Rock of Ages 2: Bigger & Boulder
Full Metal Furies
Aaero
Bleed 2
Super Daryl Deluxe
Tom Clancy's The Division
Tom Clancy's The Division - Survival
after HOURS (DRM Free)
Bleed 2 (DRM Free)
JANUARY 2019
Wizard of Legend
Just Cause 3 XXL Edition
Project CARS 2
Q.U.B.E. 2
>observer_
Sundered
Regions of Ruin
Darkside Detective
Roombo: First Blood (Justice Sucks) (DRM Free)
DECEMBER 2018
METAL GEAR SOLID V: THE PHANTOM PAIN
METAL GEAR SOLID V: GROUND ZEROES
METAL GEAR SOLID V: The Definitive Experience DLC
Cities: Skylines + After Dark DLC
Mega Man Legacy Collection
Zombie Army Trilogy
Immortal Redneck
Purrfect Date - Visual Novel/Dating Simulator
Seven: The Days Long Gone
NeuroVoider
Cut & Run (DRM Free)
Forager Sneak Peek (DRM Free)
NOVEMBER 2018
HITMAN: THE COMPLETE FIRST SEASON
[Hollow Knight]
7 Days to Die
Resident Evil Revelations
Dead Island Definitive Edition
Sniper Elite
Sniper Elite V2
The Dwarves
Hard Reset Redux
vApe Escape (DRM Free)
Hollow Knight (DRM Free)
OCTOBER 2018
Dungeons 3
Hidden Folks
American Truck Simulator
Gremlins, Inc.
We Were Here Too
Old Man's Journey
[Overwatch]
Ollie & Bollie's Outdoor Estate (DRM Free)
SEPTEMBER 2018
Little Nightmares
Darksiders II: Deathinitive Edition
Battle Chef Brigade
Zombie Night Terror
Figment
Sniper Elite 4
Tales of Berseria
Staxel
Rise of the Tomb Raider
ETHEREAL (DRM Free)
AUGUST 2018
A Hat in Time
The Escapists 2
Conan Exiles
The Surge
Sudden Strike 4
Kona
Forged Battalion
Pathologic Classic HD
Woten (DRM Free)
JULY 2018
Hearts of Iron IV
Blackwake
Portal Knights
Forts
Titan Quest: Anniversary Edition + Titan Quest: Ragnarok DLC
Shiness: The Lightning Kingdom
Interplanetary: Enhanced Edition
Serial Cleaner
Stumblehill (DRM Free)
JUNE 2018
Cook, Serve, Delicious! 2!!
Ken Follett's The Pillars of the Earth
Styx: Shards of Darkness
Bear With Me - Collector's Edition
Acceleration of SUGURI 2
Yooka-Laylee
[Destiny]
[Destiny 2 Planet of Peace Exclusive Emblem]
Subserial Network (DRM Free)
Cook, Serve, Delicious! 2!! (DRM Free)
MAY 2018
Kerbal Space Program
Dead Rising 4
RUINER
Moon Hunters
Crazy Machines 3
Jalopy
Running with Rifles
[NBA Playgrounds]
Knight Club (DRM Free)
APRIL 2018
GOD EATER 2 Rage Burst
Deus Ex: Mankind Divided
Mafia III
Mafia III: Sign of the Times
Outlast 2
Lara Croft GO
Subterrain
AER Memories of Old
Laser League
MARCH 2018
DARK SOULS III
DARK SOULS III - Ashes of Ariandel
Overgrowth
Lost Castle
Splasher
Aviary Attorney
Last Day of June
Holy Potatoes! We're in Space?!
Drawkanoid (DRM Free)
Overgrowth (DRM Free)
FEBRUARY 2018
Sid Meier's Civilization® VI
Civilization VI - Australia Civilization & Scenario Pack
Civilization VI - Vikings Scenario Pack
Owlboy
Life is Strange Complete Season (Episodes 1-5)
Tacoma
Black the Fall
Snake Pass
The Norwood Suite
Fortune-499 (DRM Free)
Tacoma (DRM Free)
The Norwood Suite (DRM Free)
Owlboy (DRM Free)
JANUARY 2018
Quantum Break
The Long Dark
Warhammer 40,000: Dawn of War III
Tomb Raider
Sleeping Dogs: Definitive Edition
HIVESWAP: Act 1
Mr. Shifty
Cursed Castilla (Maldita Castilla EX)
Hitchhiker (DRM Free)
DECEMBER 2017
[H1Z1]
Rivals of Aether
BlazBlue: Chronophantasma Extend
Nex Machina
The Sexy Brutale
STRAFE: Millennium Edition
Passpartout: The Starving Artist
H1Z1 Trickster Crate
Crescent Bay (DRM Free)
Way of the Passive Fist (DRM Free)
THOR.N (DRM Free)
The Sexy Brutale (DRM Free)
NOVEMBER 2017
The Elder Scrolls Online: Tamriel Unlimited
[Quake Champions Early Access plus 50 Shards, 100 Platinum, 2000 Favor]
Resident Evil 5 Gold Edition
Shadow Tactics: Blades of the Shogun
Dead Rising 2
Silence
Emily is Away Too
World to the West
The Elder Scrolls: Legends: 2 Card Packs (Skyrim) 1 Event Ticket 100 Gold 100 Souls
ESO Vanity pet: Bristlegut Piglet and 15 days of ESO Plus
Shadow Tactics: Blades of the Shogun (DRM Free)
Wilmot's Warehouse (DRM Free)
Silence (DRM Free)
OCTOBER 2017
Rise of the Tomb Raider
Wargame: Red Dragon
Furi
Orwell: Keeping an Eye On You
Seasons After Fall
The Shrouded Isle
Scanner Sombre
Getting Over It with Bennett Foddy
Scanner Sombre (DRM Free)
Getting Over It with Bennett Foddy (DRM Free)
Orwell: Keeping an Eye on You (DRM Free)
SEPTEMBER 2017
Killing Floor 2
Banner Saga 2
Momodora: Reverie Under the Moonlight
Worms W.M.D
Stories Untold
HackyZack
Eterium
Momodora: Reverie Under the Moonlight (DRM Free)
Volantia: Kingdom in the Sky (DRM Free)
AUGUST 2017
Pillars of Eternity
NBA 2K17
ONE PIECE BURNING BLOOD
Offworld Trading Company
War for the Overworld
Overcooked
Wuppo
Nongünz
Quiet City (DRM Free)
JULY 2017
Dark Souls II: Scholar of the First Sin
SimplePlanes
Galactic Civilizations® III
Armello
Sherlock Holmes: The Devil's Daughter
Kero Blaster
Hyper Light Drifter
SimplePlanes (DRM Free)
2000:1: A Space Felony (DRM Free)
Kero Blaster (DRM Free)
JUNE 2017
Stellaris
Plague Inc: Evolved
SUPERHOT
Ashes of the Singularity: Escalation
Brigador: Up-Armored Edition
Shoppe Keep
Maize
Tiny Echo
Brigador: Up-Armored Edition (DRM Free)
Shoppe Keep (DRM Free)
Tiny Echo (DRM Free)
MAY 2017
DiRT Rally
Inside
This is the Police
Undertale
Metrico+
The Turing Test
GoNNER - Press Jump To Die Edition
Super Rude Bear Resurrection
A2Be - A Science Fiction Narrative (DRM Free)
Undertale (DRM Free)
Super Rude Bear Resurrection (DRM Free)
APRIL 2017
The Witness
Layers of Fear: Masterpiece Edition
Black Mesa
Kingdom: New Lands Royal Edition
Event[0]
[Tumblestone]
Slime-san
Tumblestone (DRM Free)
Jawns (DRM Free)
MARCH 2017
Total War: WARHAMMER
Poly Bridge
Space Run Galaxy
One Piece Pirate Warriors 3
RIVE: Wreck, Hack, Die, Retry
Flat Heroes
Morphblade
Uurnog Uurnlimited
RIVE: Wreck, Hack, Die, Retry (DRM Free)
Morphblade (DRM Free)
Uurnog (DRM Free)

Splinterlands (aka the best blockchain game out there!)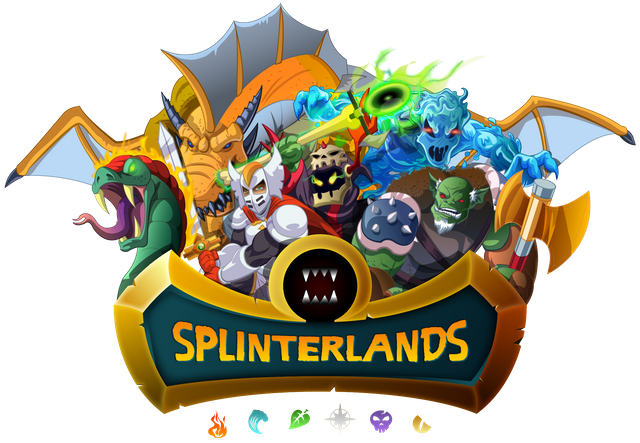 Have you heard of Humble Bundle? It's a place to get some really great deals on Games, e-books and comic bundles. However, if you sign up for a Humble Bundle Subscription (12 USD per month) you get some really nice bonuses!
A 100+ USD bundle of games delivered direct to you each month, redeemable on Steam, Uplay or direct download (depending on the game). This includes recent Triple A games!
Access to the Humble Bundle "Trove", a list of 60 games (and growing...) which are free to play as long as you remain a subscriber!
Additional Discounts on the Humble Bundle store, with the choice of supporting charities, Humble Bundle or developers in whatever percentage that you wish!
Humble Bundle Subscriptions, it's a no brainer for the dedicated gamer!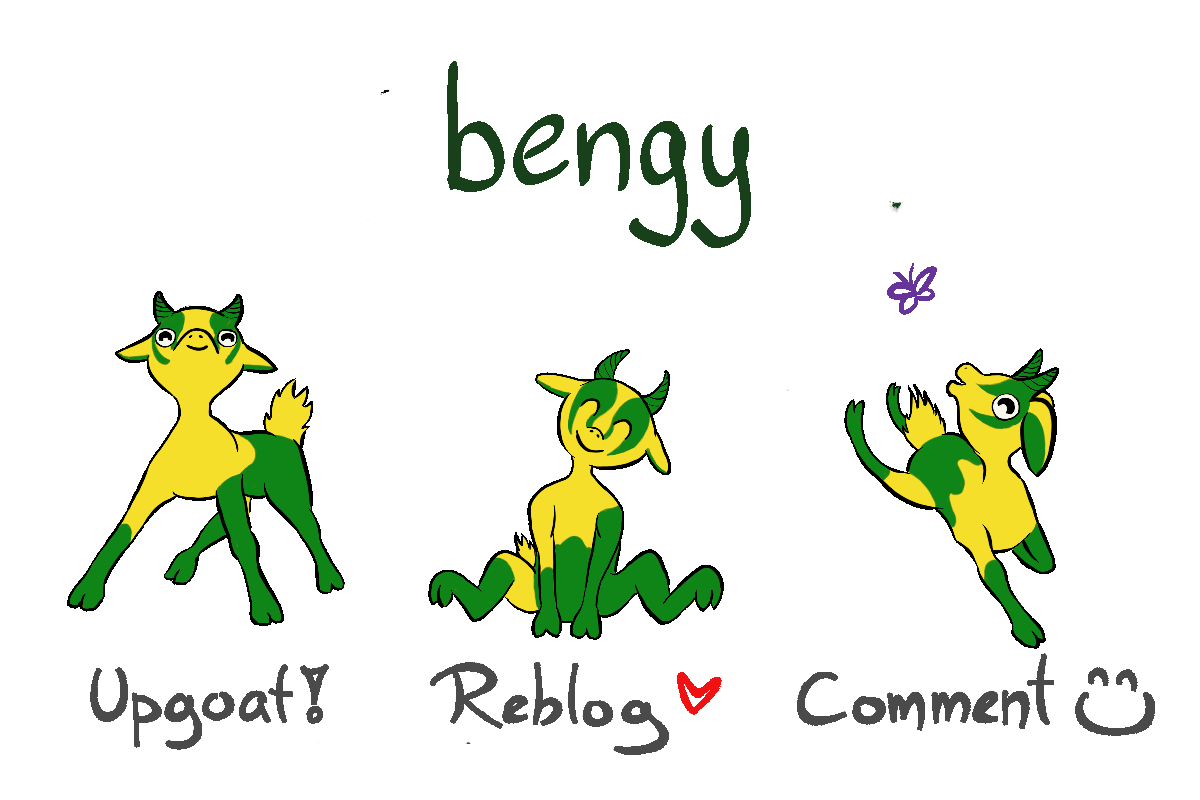 Upgoats by ryivhnn
Account banner by jimramones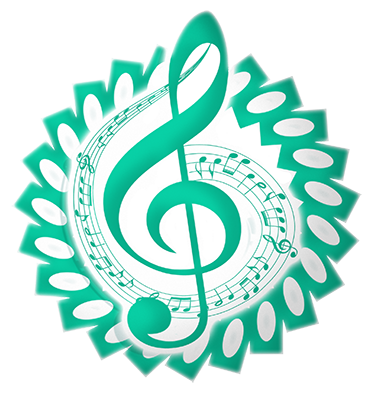 The classical music community (Subscribe at Steempeak and Peakd) at #classical-music and Discord. Follow our community accounts @classical-music and @classical-radio. Community Logo by ivan.atman
---
---