Whole Pork Lechon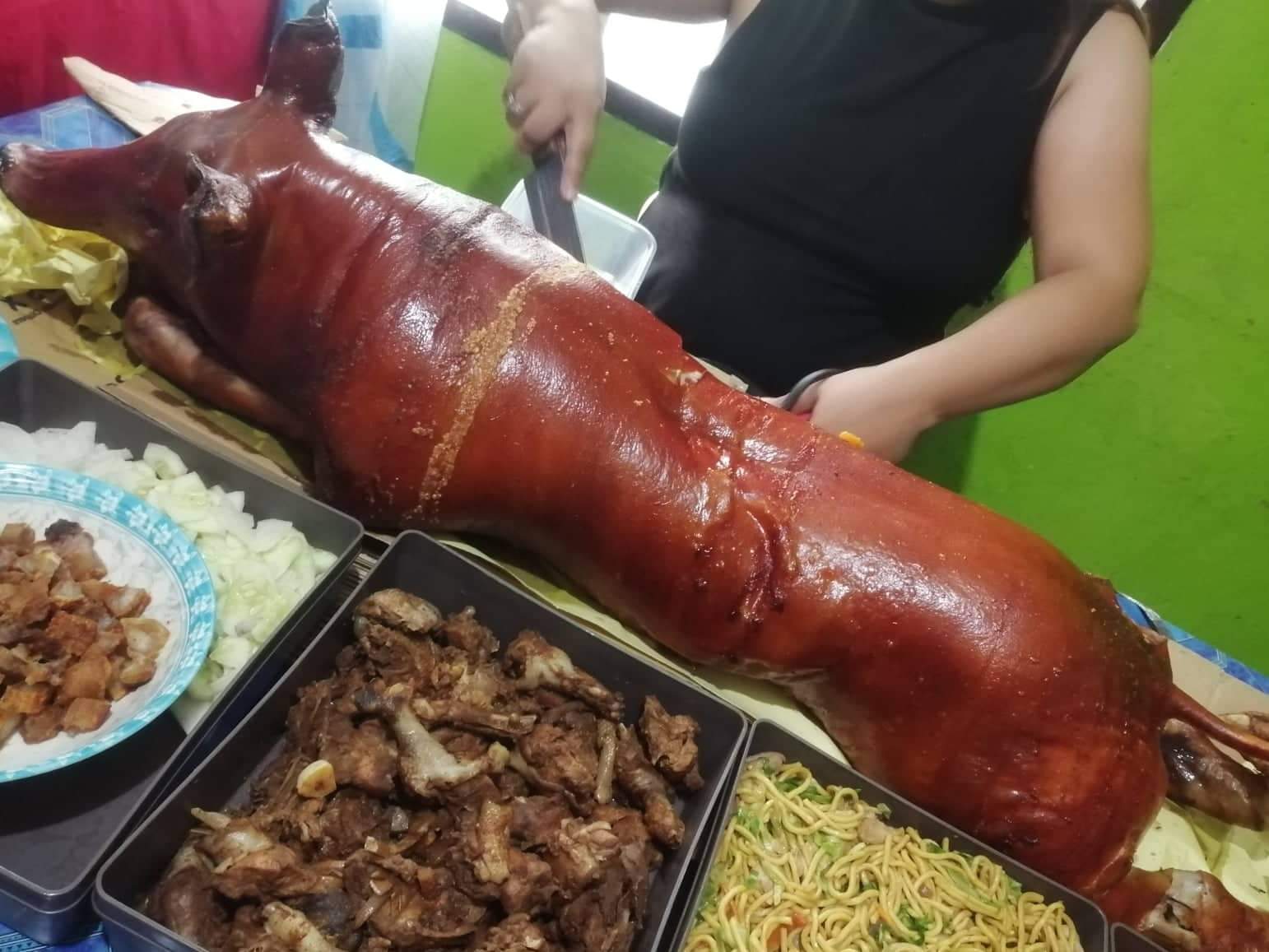 Another cheat day when we celebrated the birthday to one of the member's of the family. We surprised her since she is our princess. She didnt like party because she is so practical girl. Before, when we have a gift , she liked when we gave her money and she would be the one to treat us and part of it would be in her savings.
Yesterday, we surprised her and just invited our nearest relatives, shared the food to our neighbor and it was done so well. Food were not finish and we eat part on it today. Another thing new to us was to learn how to cook the whole pig. We let the slaughter house cleaned it thoroughly and my sister, which is a chef , made the preparation of the spices and procedures how it would be the skin became crispy and crunchy. What a big experiment and it is nice to learn new thing. It was just a small pig and was so easy to cook in a charcoal.
Thanks and Happy Monday.
---
---