Dessert of The Day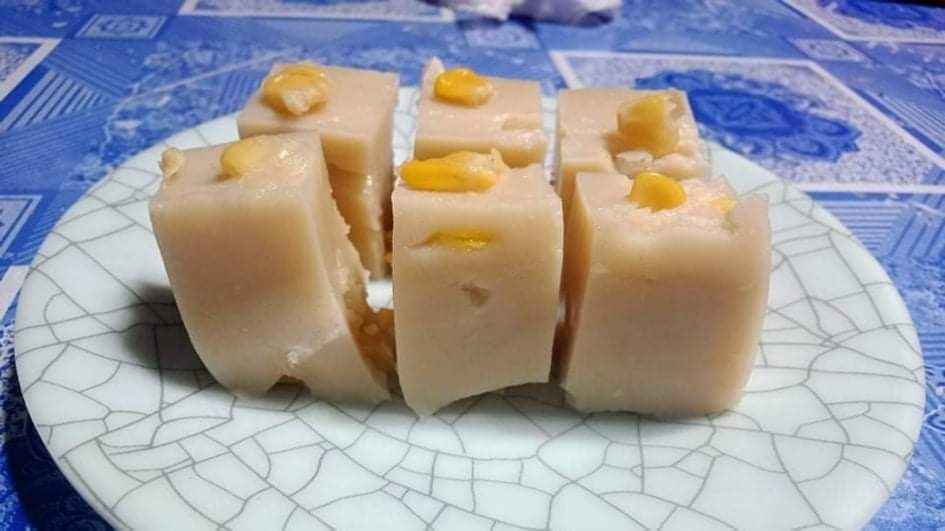 It's a beautiful day waking up with another blessing on the table. Unexpectedly, my sister give me a tray of Maja Blanca. She said that she was just craving for it and made two tray, one for her family and one for me.
It's so yummy, it is supposed a dessert after my lunch but, I don't take my breakfast yet. So I need to cook my lunch and later I will eat this. But I couldn't wait until the afternoon to come, I tempted to eat it now before I eat my lunch.
Thanks for the blessings again.
---
---