Cassava Cake Special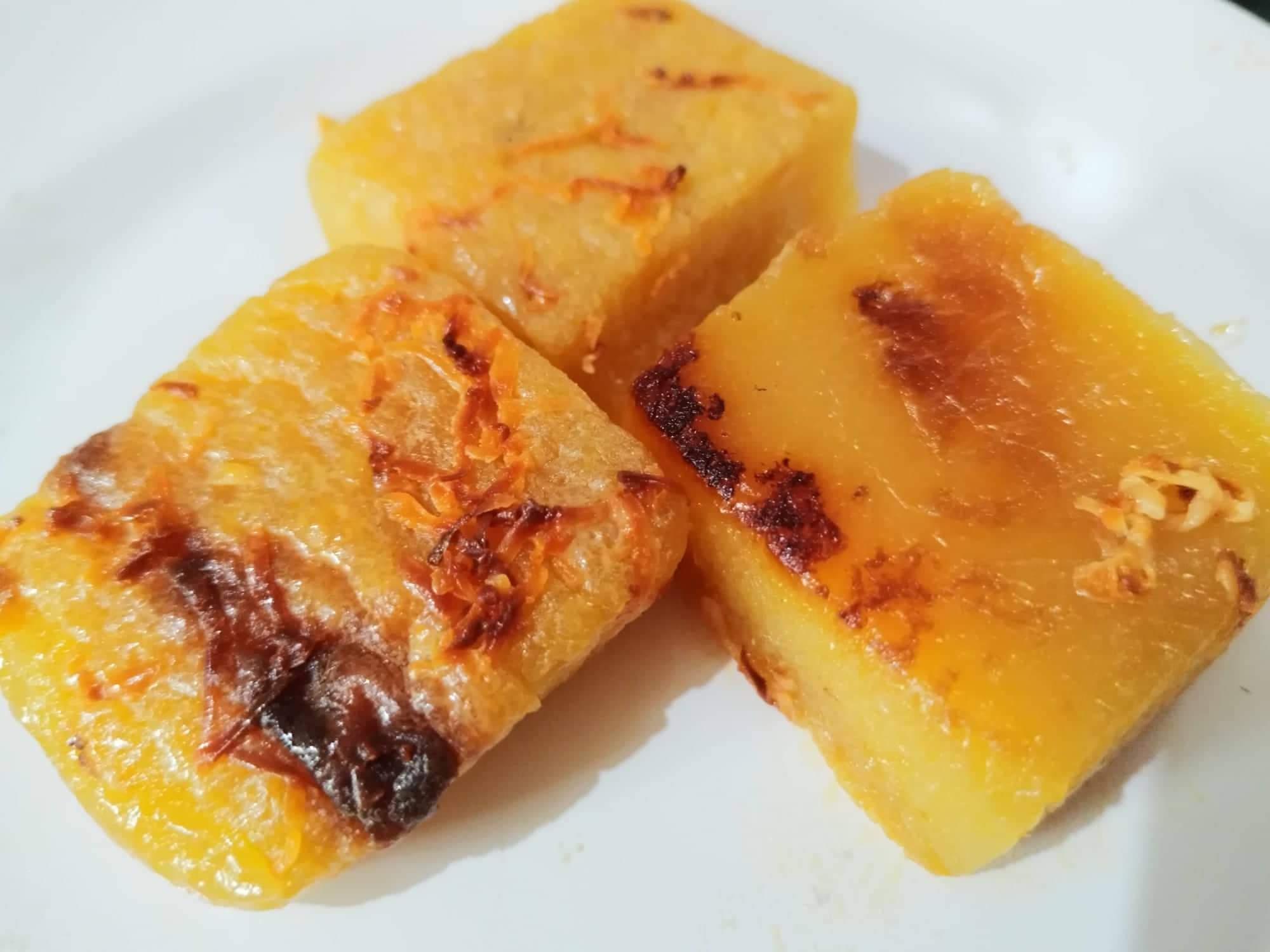 So delish cassava cake my sister gave it to me. It has different taste the first that I tasted before. One cut is not enough for you so I ate all the three slices. It was so funny when my brother wanted it too but nothing left. He told my sister to cook or have another order for the next week again.
Cassava cake is made up of frozen grated cassava, macapuno in syrup, coconut milk, condensed milk and brown sugar. Bake and serve cold!
---
---