Bitter Gourd/Ampalaya With Eggs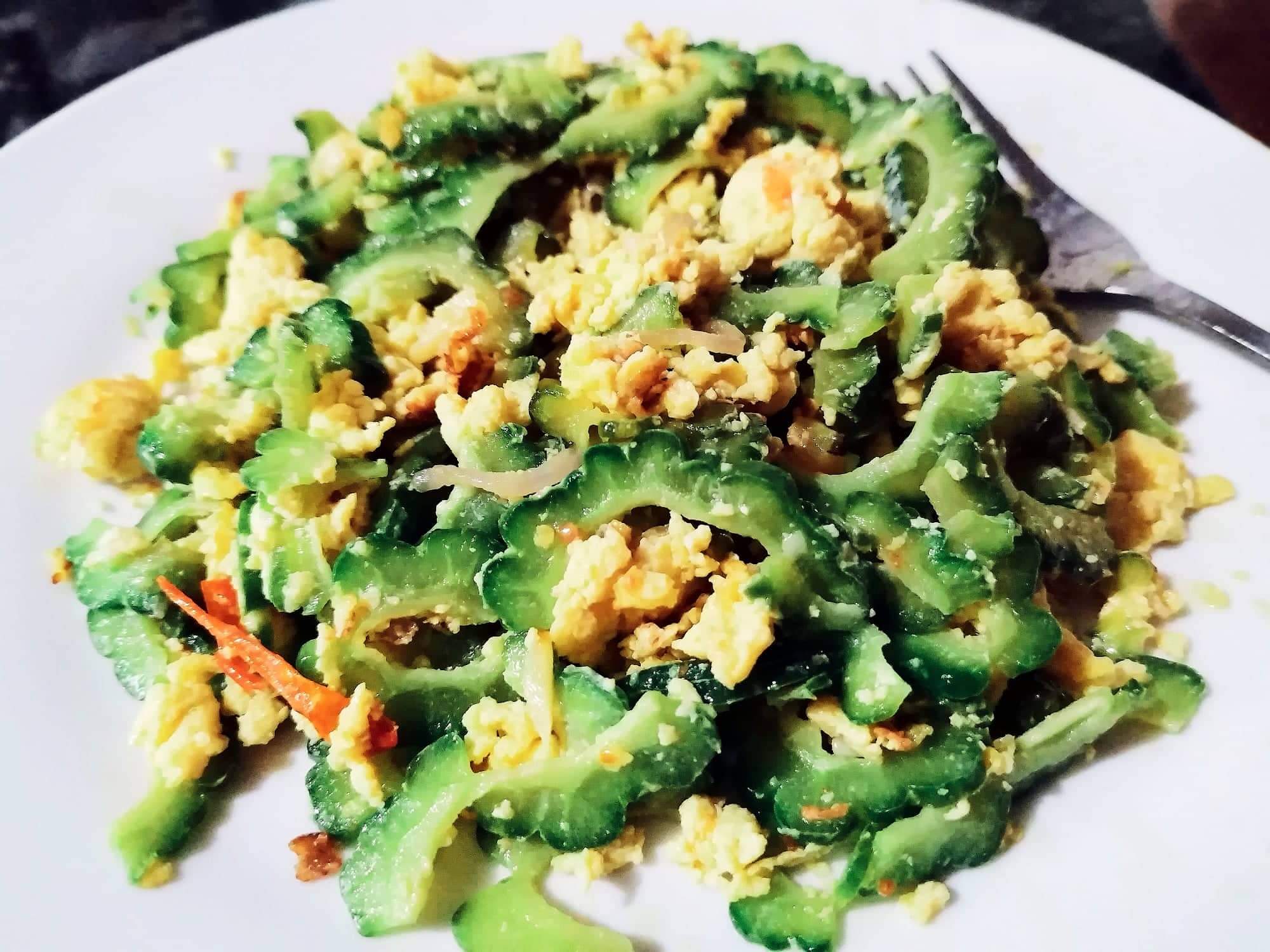 This is locally called ampalaya in the Philippines and there are places they called it bitter melon and bitter gourd. It is like an insulin plant that helps control blood sugar and blood flow.
I cooked this for my late breakfast. The recipe is not complete without eggs, garlic, onions, oil and salt. I cleaned and sliced the ampalaya then mix with a little amount of salt to remove the bitter taste. Then rinse with clean water. Saute onions, garlic in a tiny amount of oil, put the sliced ampalaya and add 3 pieces of eggs. Add little amount of salt and remove from heat. Have a healthy meal after eating lechon belly.
Happy Saturday!
---
---