[ENG/ITA] [BEN.ART X PGM] We want your art / Vogliamo la vostra arte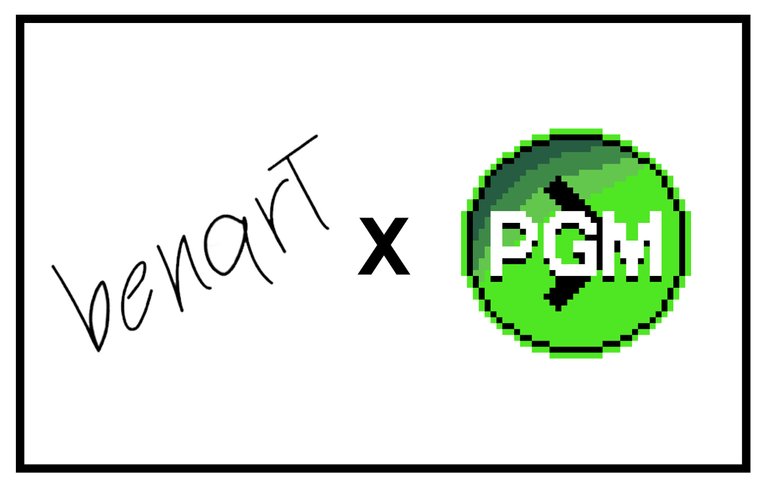 Hi Hivers,
as I mentioned in the previous article, here I am presenting the first collaboration of @ben.art project.
If you want to know more about the project at this link you will find the announcement article where you will find more details about it.
I already have some works ready to be uploaded, but given the help received from @zottone444, I decided to inaugurate the @ben.art project with this first collaboration with PGM.
Yes, because without him, I would still be looking for a way to realize my project.
Thanks to @zottone444, on the other hand, I was able to realize the @ben.art project because it introduced me who guided me in the creation of the technical part.
---
But how does this collaboration take place?
We ask you to create a Gaming-themed digital work and explain it to us in an article.
Among all the works, 3 will be selected that will become part of the @ben.art project and will become the first 3 NFTs.
The article must consist of at least 100 words, must contain the #pgm tag and the mention to @ben.art
Your article will be rewarded by a variable vote based on the commitment of the post by @pgm-curator, and in addition you will receive a boost from the @tipu and @discovery-it programs and finally thanks to the #pgm tag you can also use the PGM boost command on PGMshare
In summary:
You will have until the payout of this article to upload your creations.
Now below with your works and good creations.
---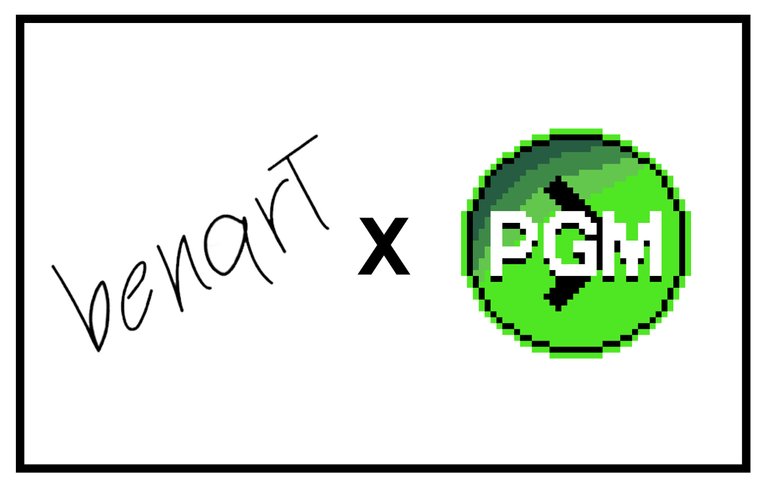 Salve Hivers,
come anticipato nell'articolo precedente, eccomi qui a presentare la prima collaborazione del progetto @ben.art.
Se volete sapere di più sul progetto, a questo link trovate l'articolo di annuncio dove troverete più dettagli a riguardo.
Ho già dei lavori pronti per essere caricati, ma visto l'aiuto ricevuto da @zottone444, ho deciso di inaugurare il progetto @ben.art con questa prima collaborazione con PGM.
Sì, perchè senza di lui, starei ancora cercando il modo di realizzare il mio progetto.
Grazie a @zottone444 invece ho potuto concretizzare il progetto @ben.art perchè mi ha presentato chi mi ha guidato nella creazione della parte tecnica.
---
Ma come si svolge questa collaborazione?
Vi chiediamo di creare un'opera digitale a tema Gaming e di spiegarcela in un articolo.
Tra tutte le opere ne verranno selezionate 3 che entreranno a far parte del progetto @ben.art e diventeranno i primi 3 NFT.
L'articolo dovrà essere composto da almeno 100 parole, dovrà contenere il tag #pgm e la menzione a @ben.art
Il vostro articolo verrà ricompensato da un voto variabile in base all'impegno del post da parte di @pgm-curator, e in più potrete ricevere un boost da parte dei programmi @tipu e @discovery-it e infine grazie al tag #pgm potrete anche utilizzare il comando PGM boost su PGMshare
Quindi ricapitolando:
Avrete tempo fino al payout di questo articolo per caricare le vostre creazioni.
Ora sotto con i vostri lavori e buone creazioni.
---
---