Towards Latin America: Punta del Este, my dream place [Eng - Esp]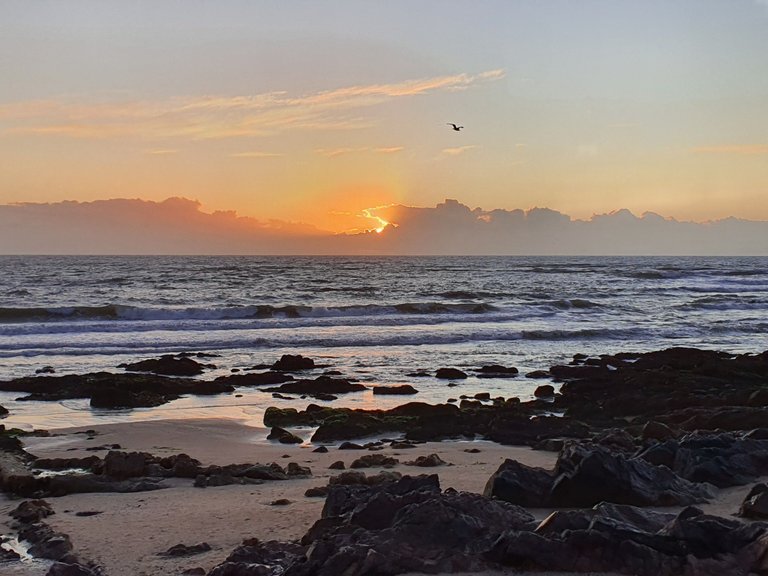 English
---
Towards Latin America: Punta del Este, my dream place
---
Hello dear friends of Hive! I hope you are having a beautiful day!!! Today I woke up with the idea of taking you for a walk in Barcelona, but after a meditation, I noticed how much I miss the sea, so I started to look at the pictures of a sea that has remained strongly engraved in my memory, and it is the sea of Punta del Este, Uruguay.
It is an open sea overlooking the Atlantic Ocean, with very different characteristics to those offered by encapsulated seas we could say (simply closed), such as the Mediterranean Sea or the Red Sea.
Español
---
Hacia América Latina: Punta del Este, mi lugar para soñar
---
Hola queridos amigos de Hive!! Espero que estén teniendo un hermoso ía!! Hoy me desperté con la idea de llevarlos a pasear por Barcelona, pero tras una meditación, noté cuánto extraño el mar, por lo que me puse a ver las fotos de un mar que se ha quedado grabado con fuerza en mi memoria, y se trata del mar de Punta del Este, Uruguay.
Es un mar abierto que da al Océano Atlántico, con características muy diferentes a la que ofrecen los mares encapsulados podríamos decir (simplemente cerrados), como puede ser el Mar Mediterráneo o el Mar Rojo.
---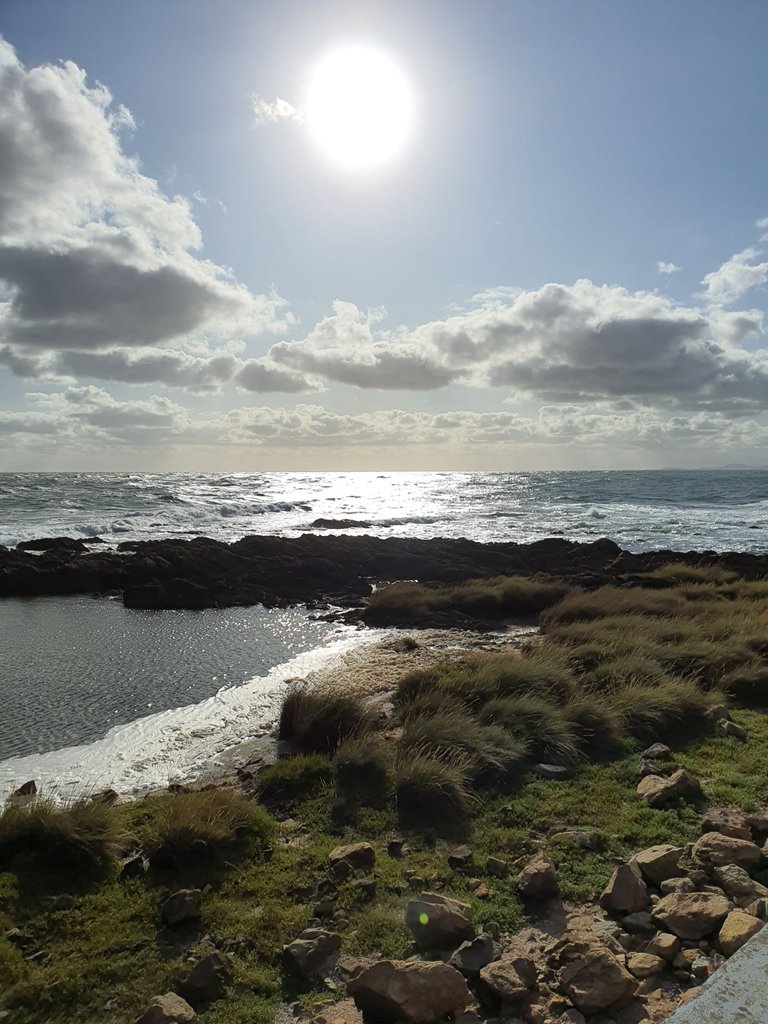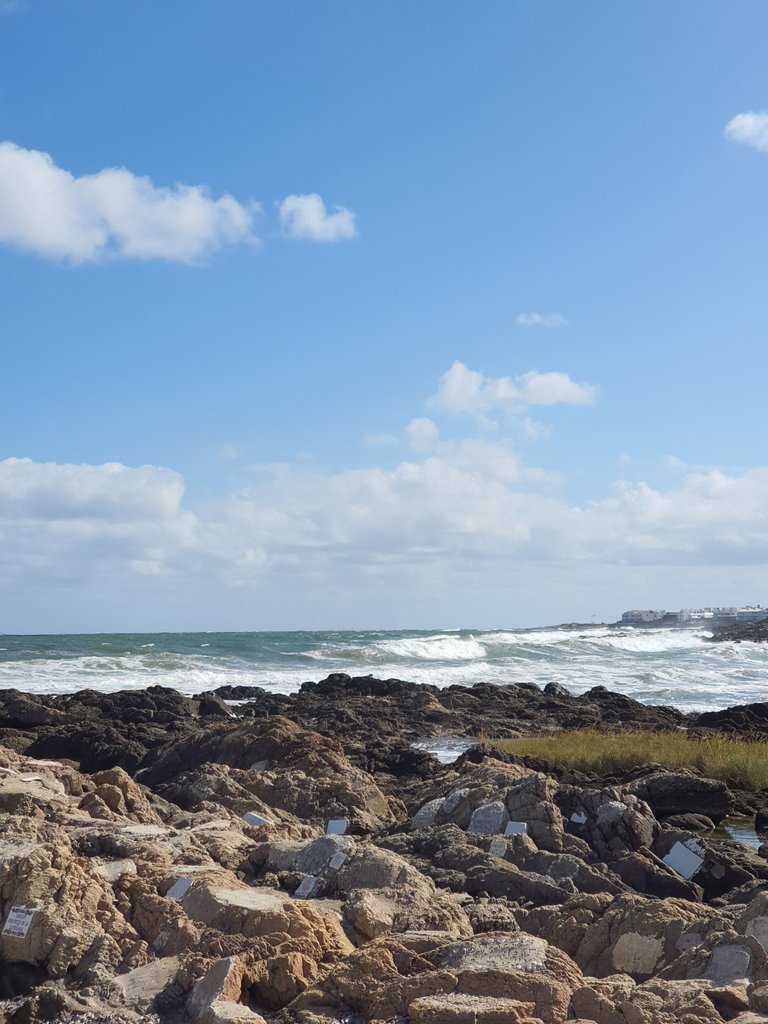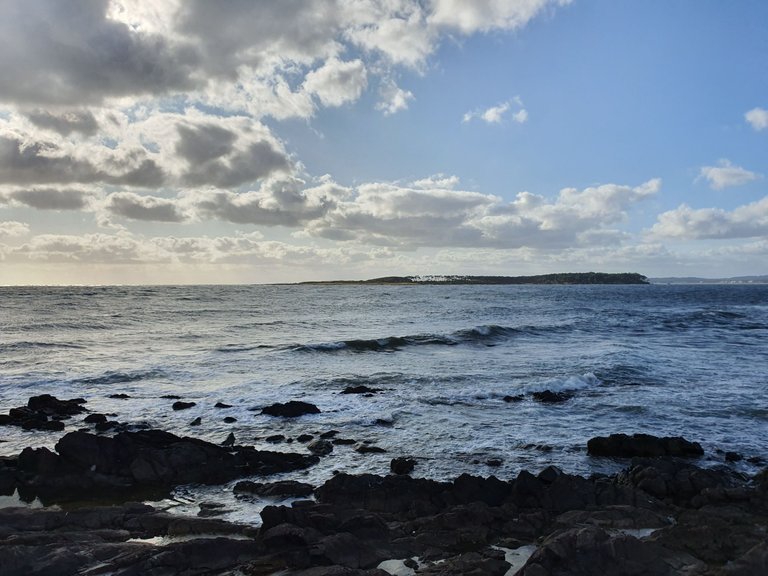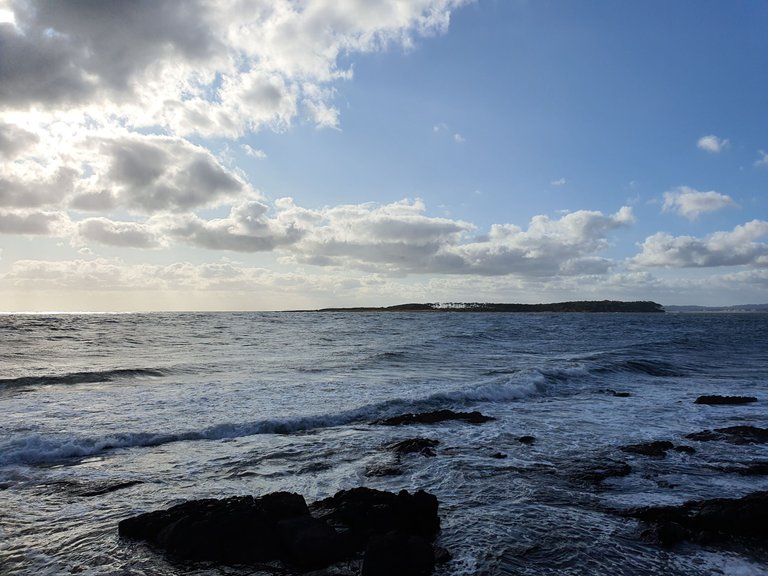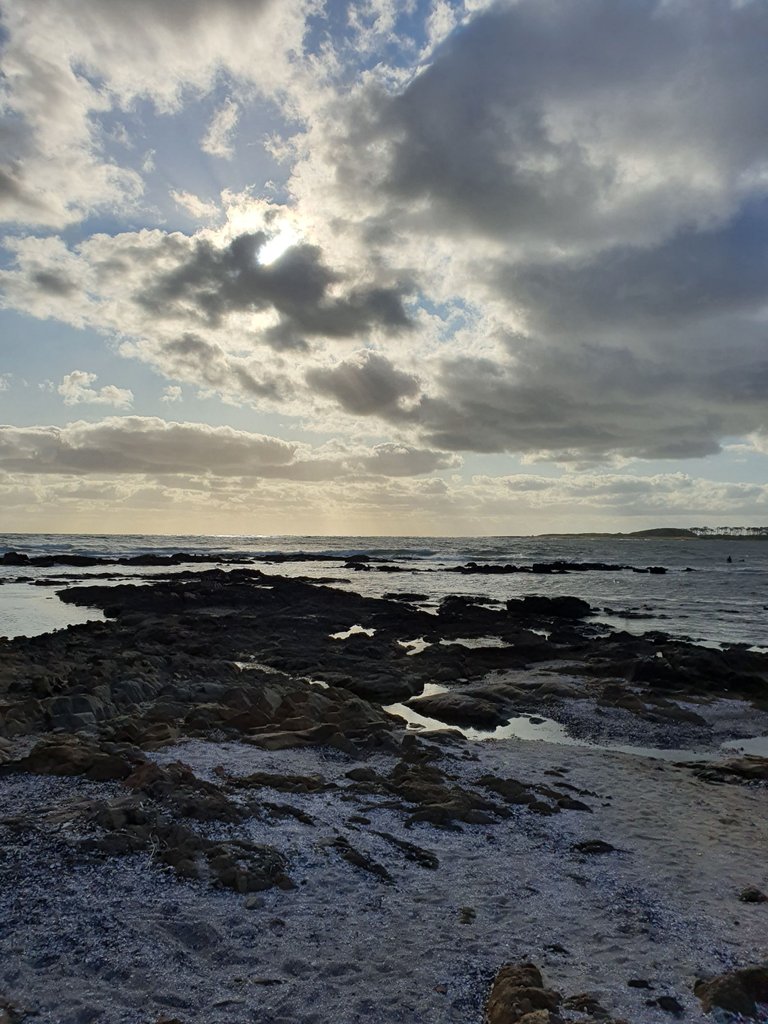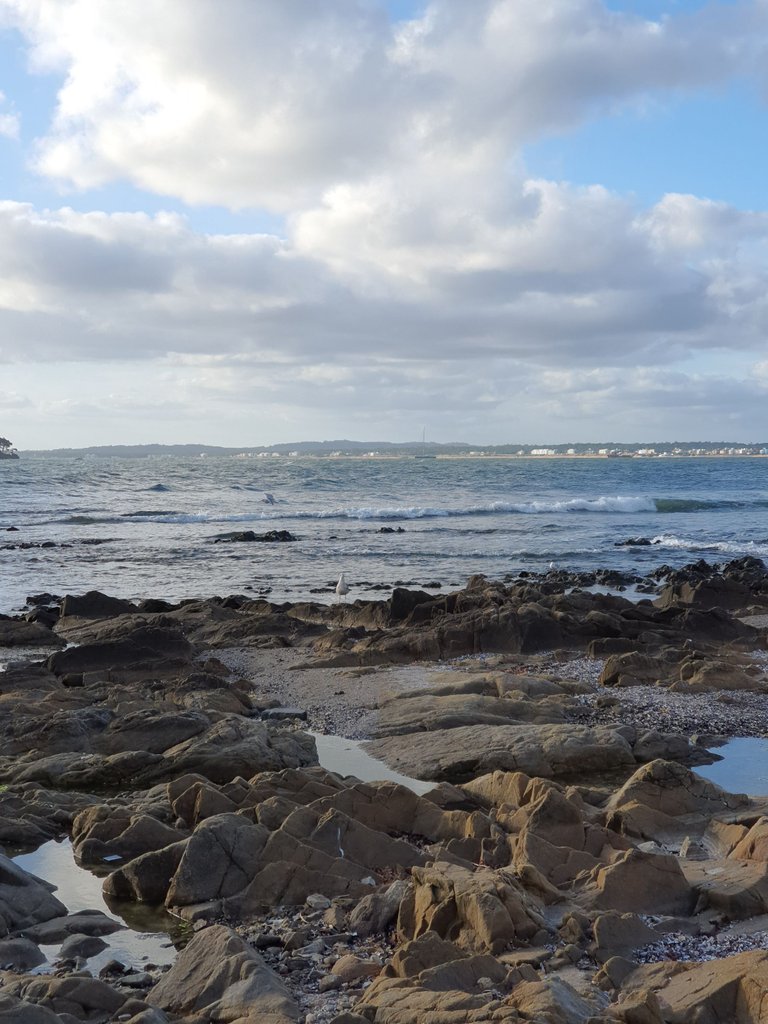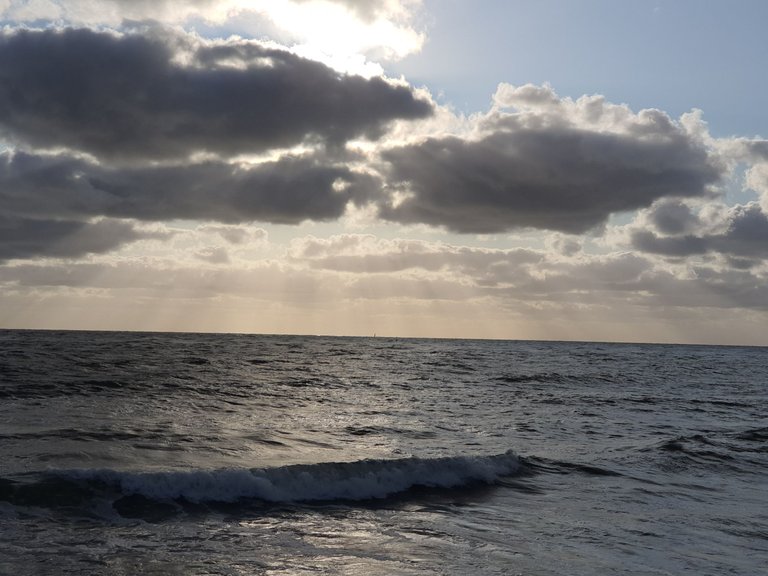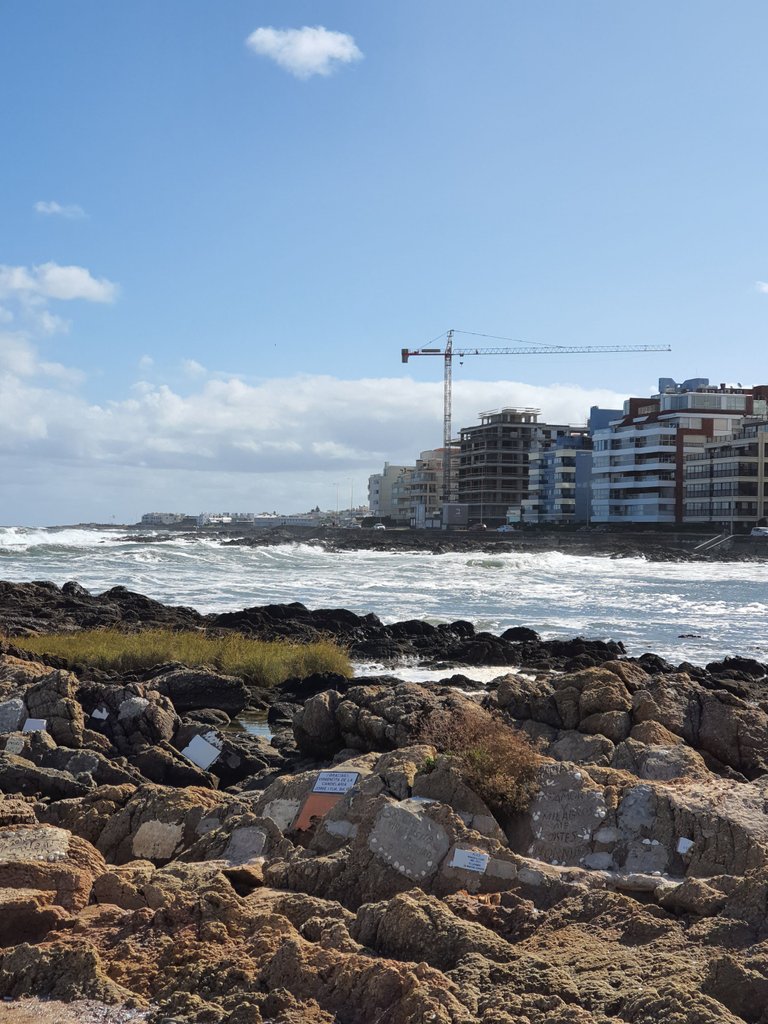 ---
I visited this place for the first and only time in my life in January 2020, just before the pandemic was such. I remember we were at the airport to return to Mendoza when the news only talked about the first infected at the end of 2019. Latin America was beginning to be alerted and with that trip, we were saying goodbye for almost two years of traveling around the world. I went with my parents, something I had not done for about eight years.
Anyway, the beach of that city has been in my heart since that moment.
I will show you Playa Los Ingleses, which is already entering the peninsula that makes up this literally little-big city.
Visité este lugar por primera y única vez en mi vida en enero del 2020, justo antes de que la pandemia fuese tal. Recuerdo que estábamos en el aeropuerto para volver a Mendoza cuando las noticias sólo hablaban del primer infectado a fines del 2019. Latinoamérica de esa manera, empezaba a alertarse y nosotros con aquel viaje, nos despedíamos por casi dos años de andar por el mundo. Fui con mis padres, algo que no había hecho desde hacía alrededor de ocho años.
En fin, la playa de aquella ciudad me acompaña en el corazón desde aquel momento.
Les mostraré la Playa Los Ingleses, que se encuentra ya adentrándose en la península que conforma a esta literalmente pequeña-gran ciudad.
---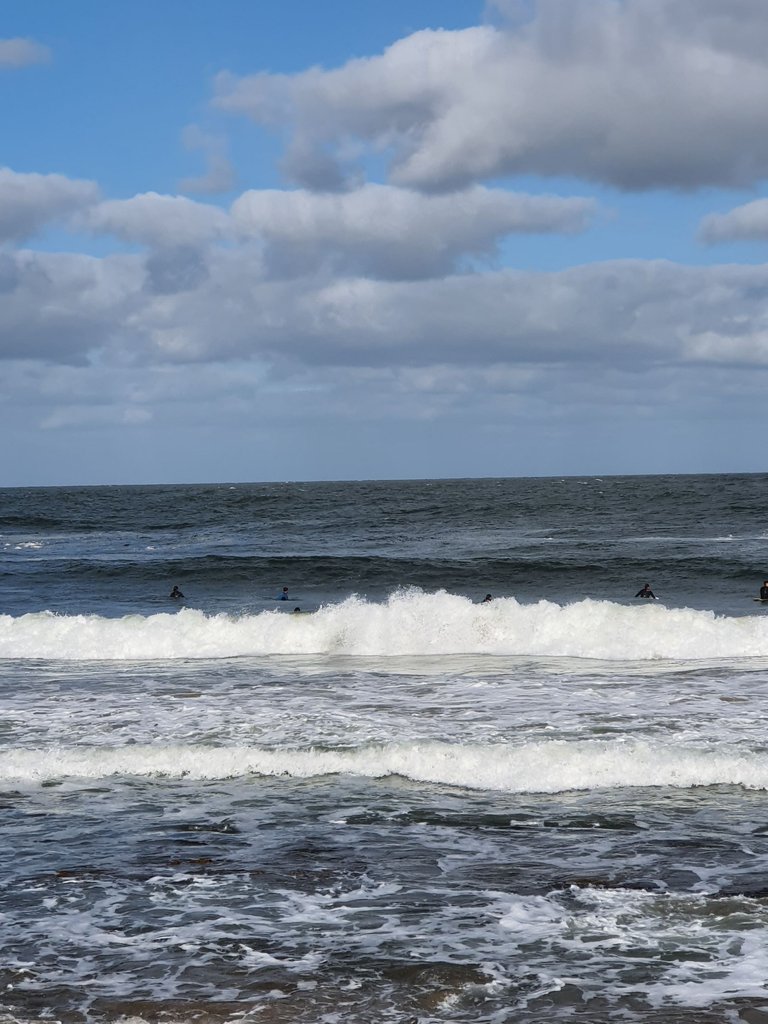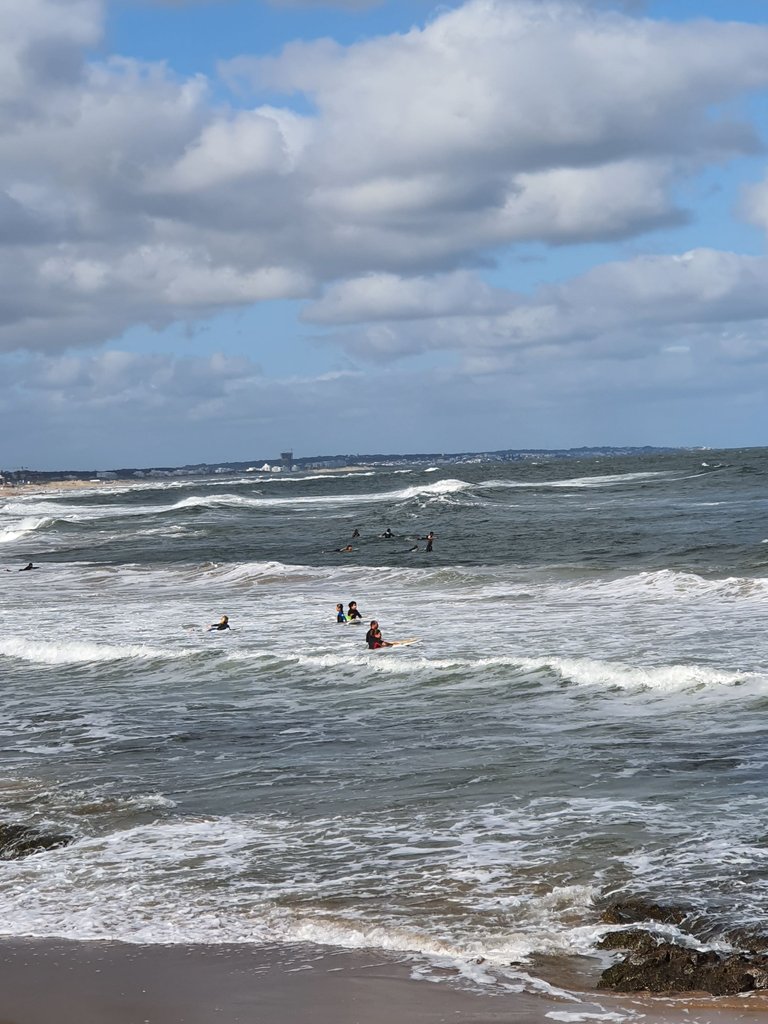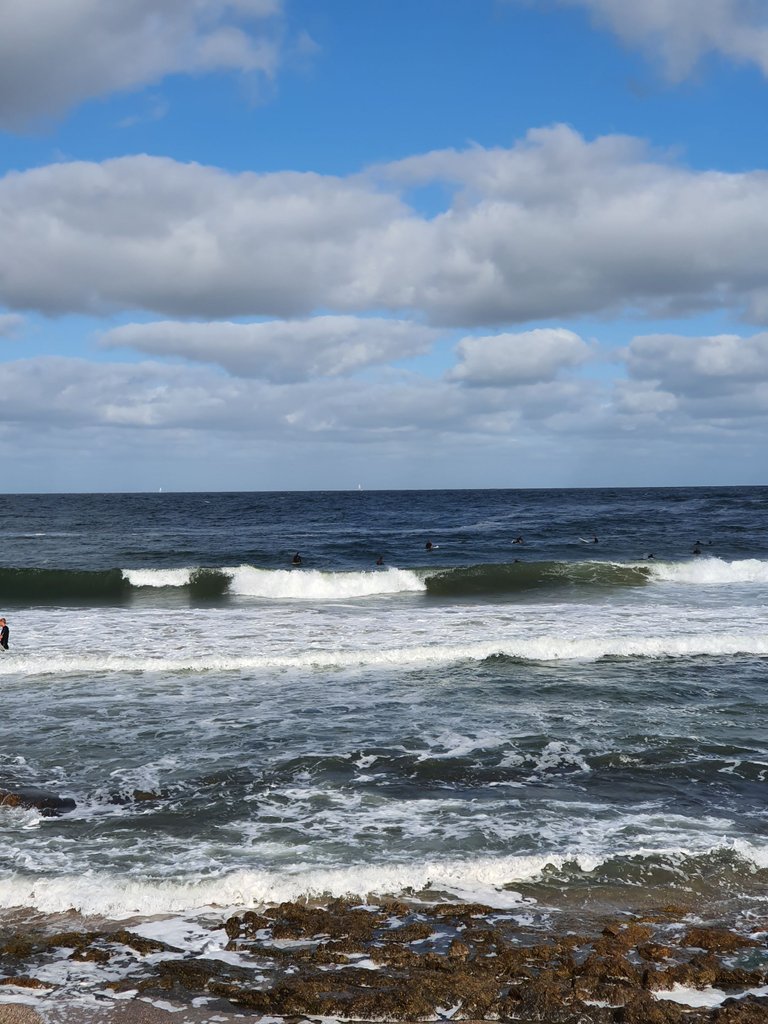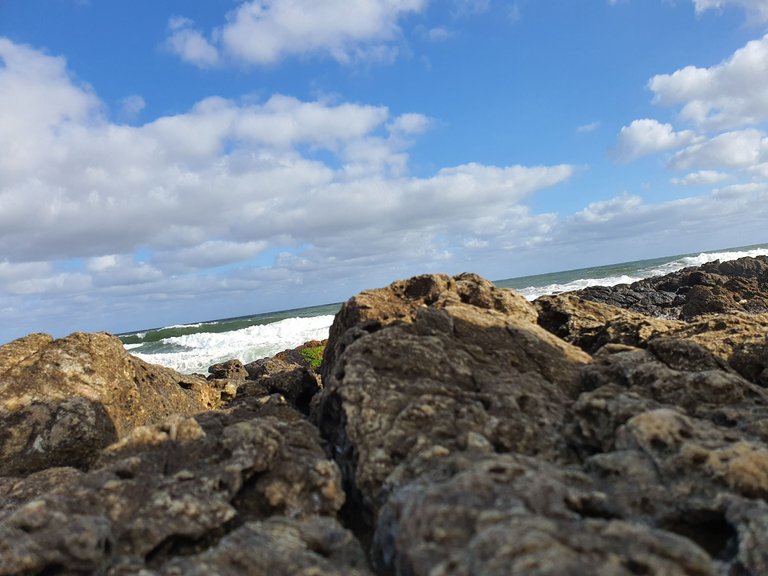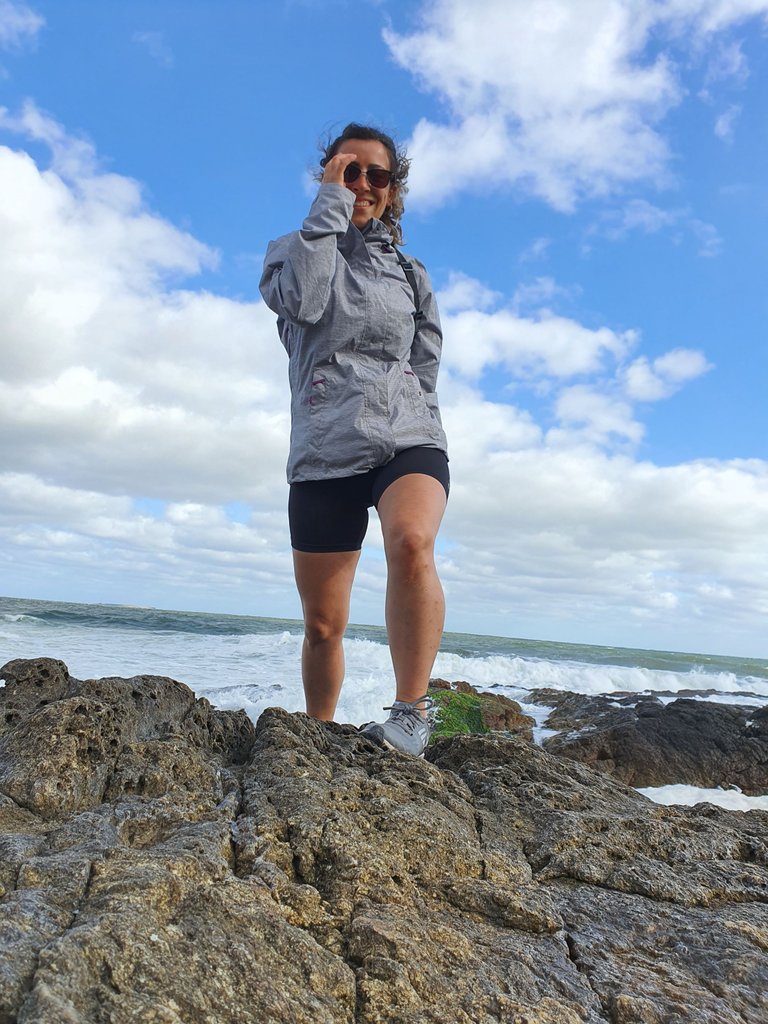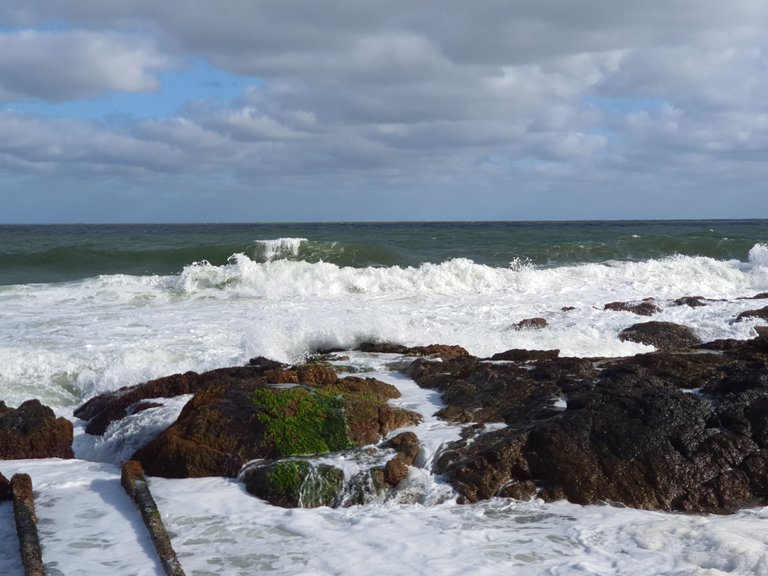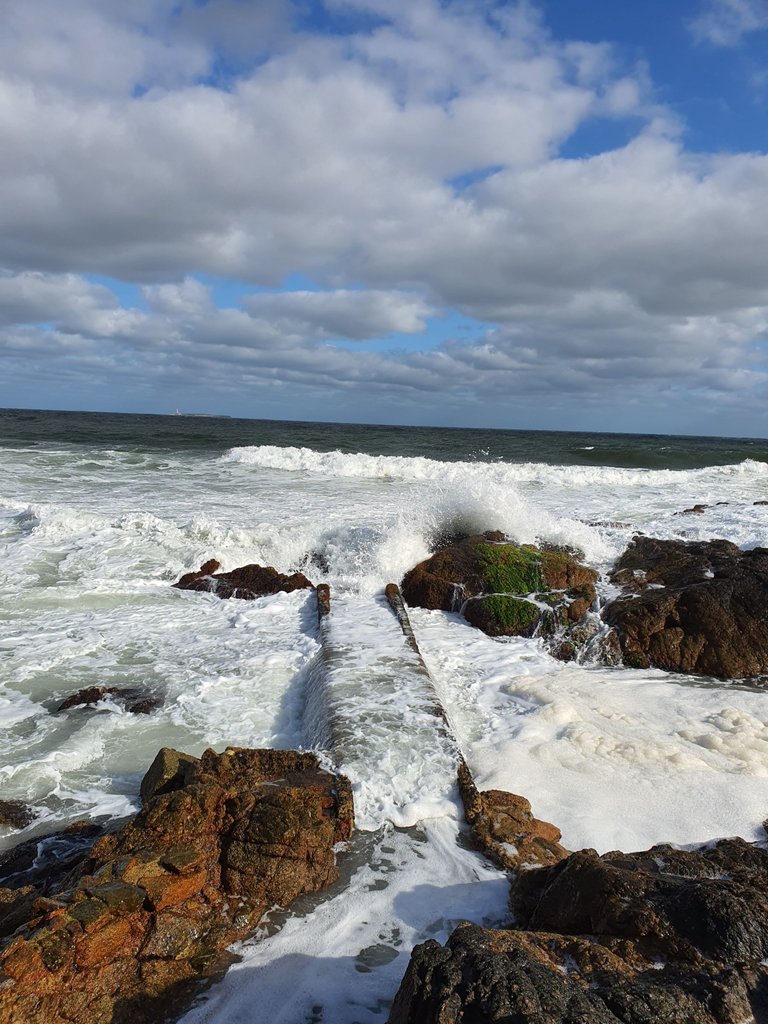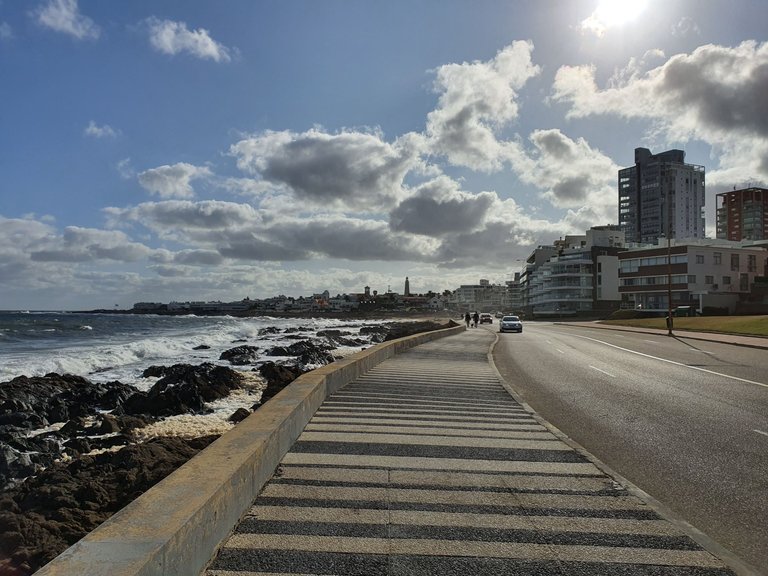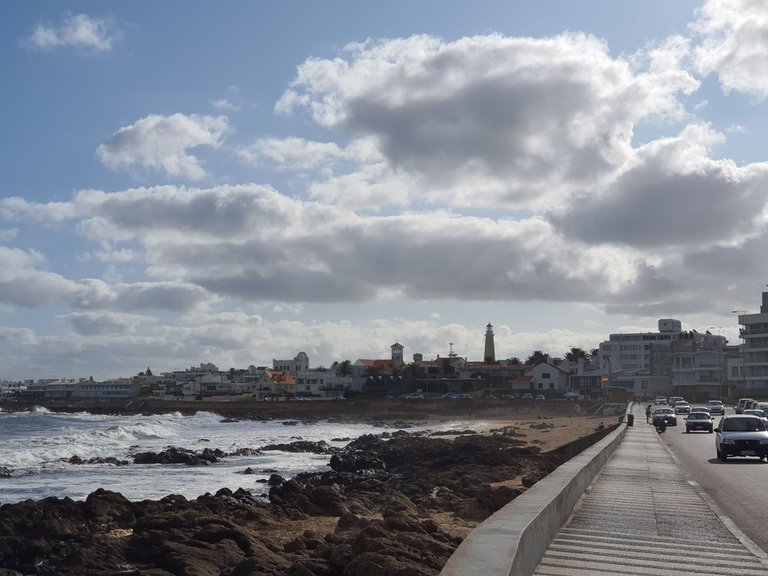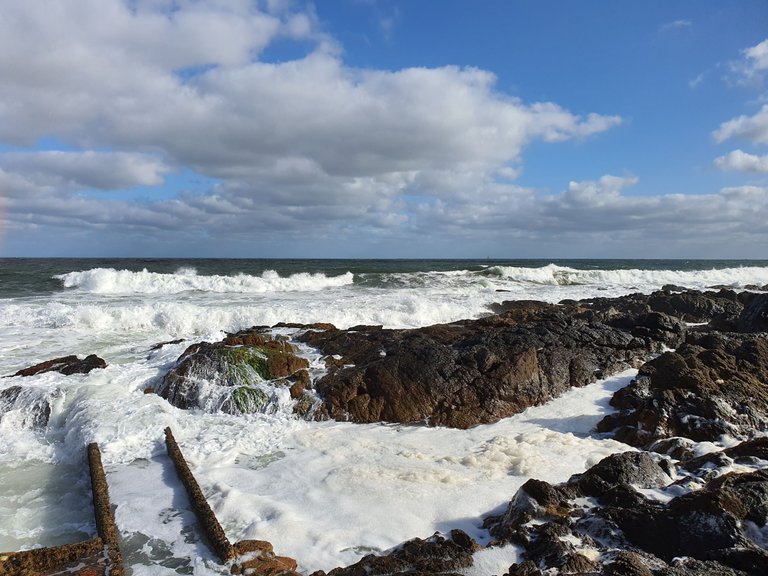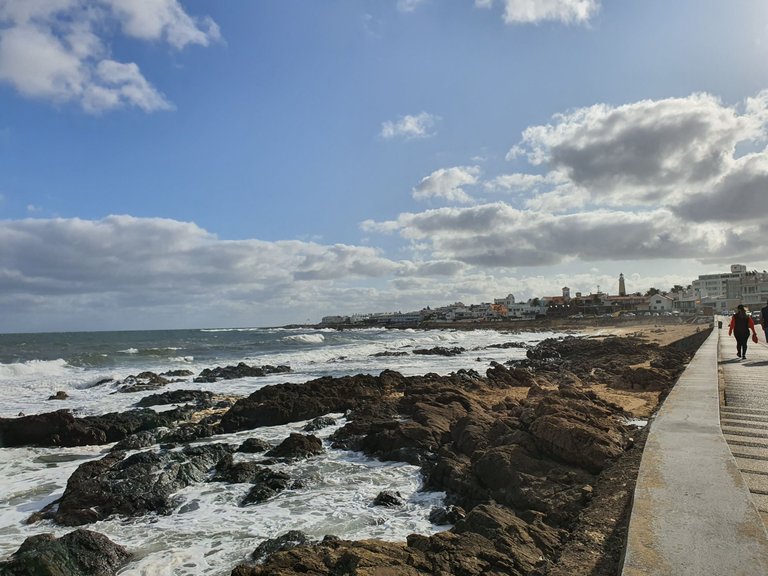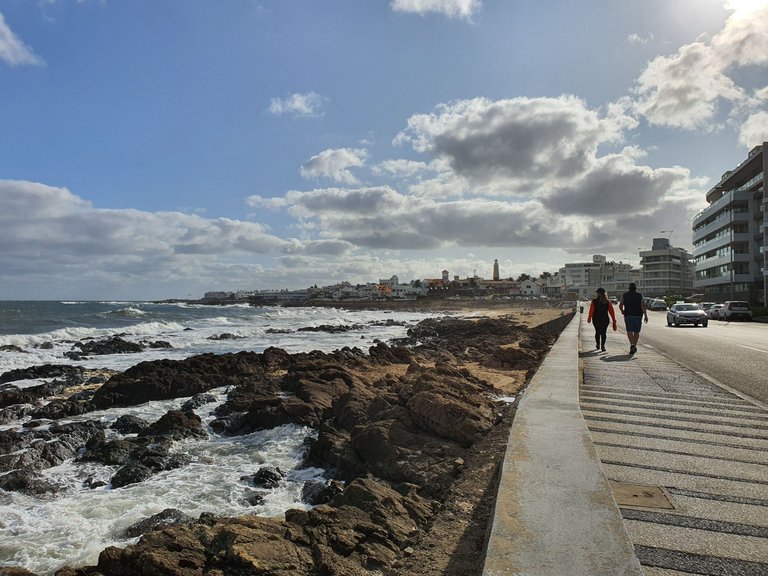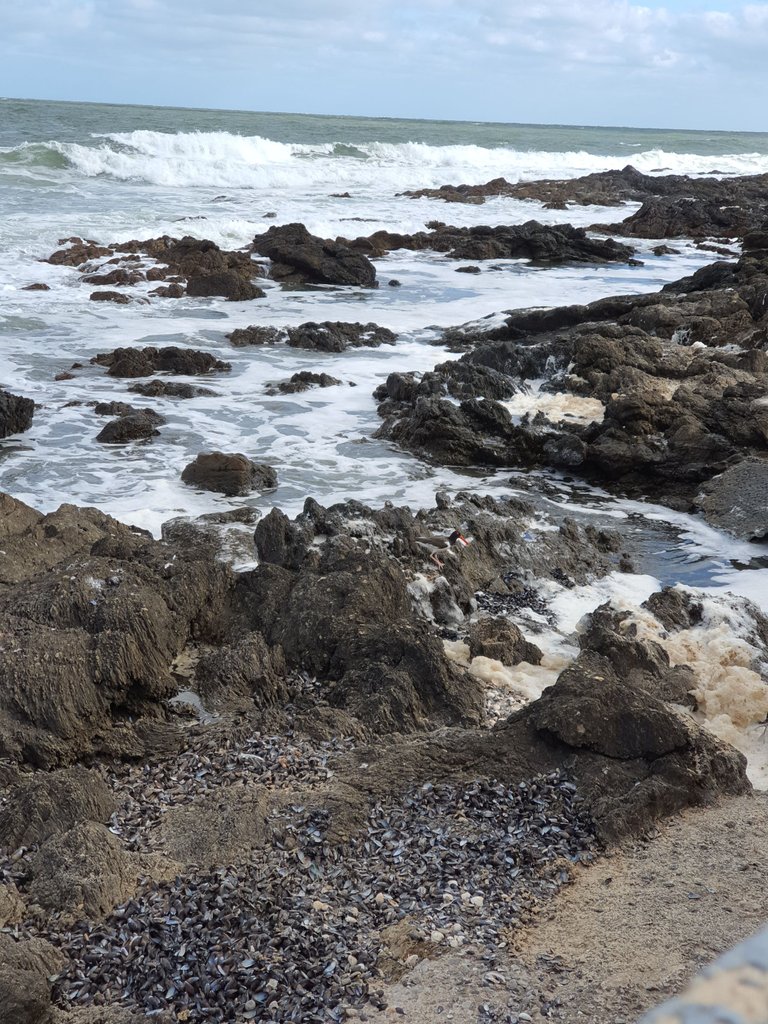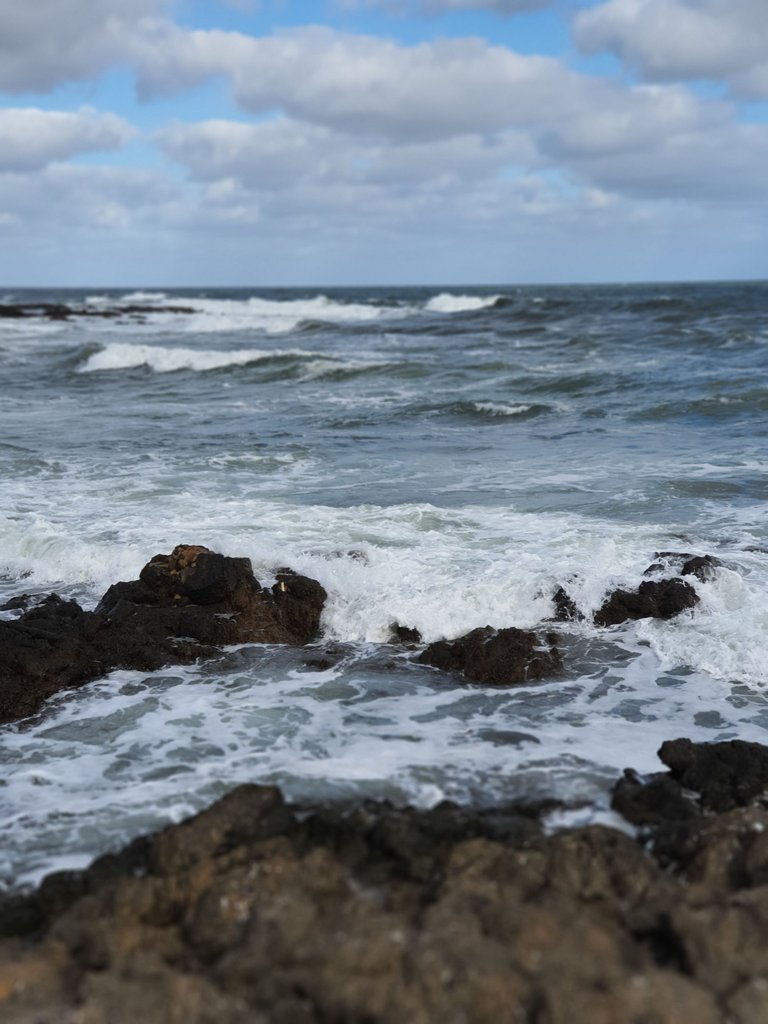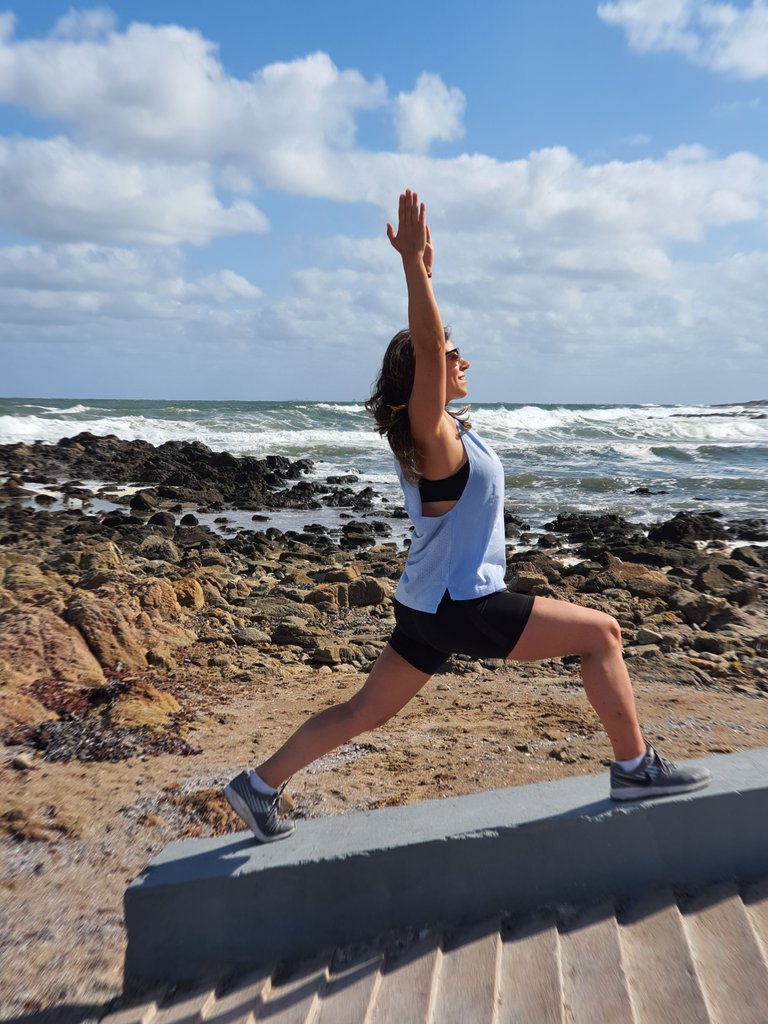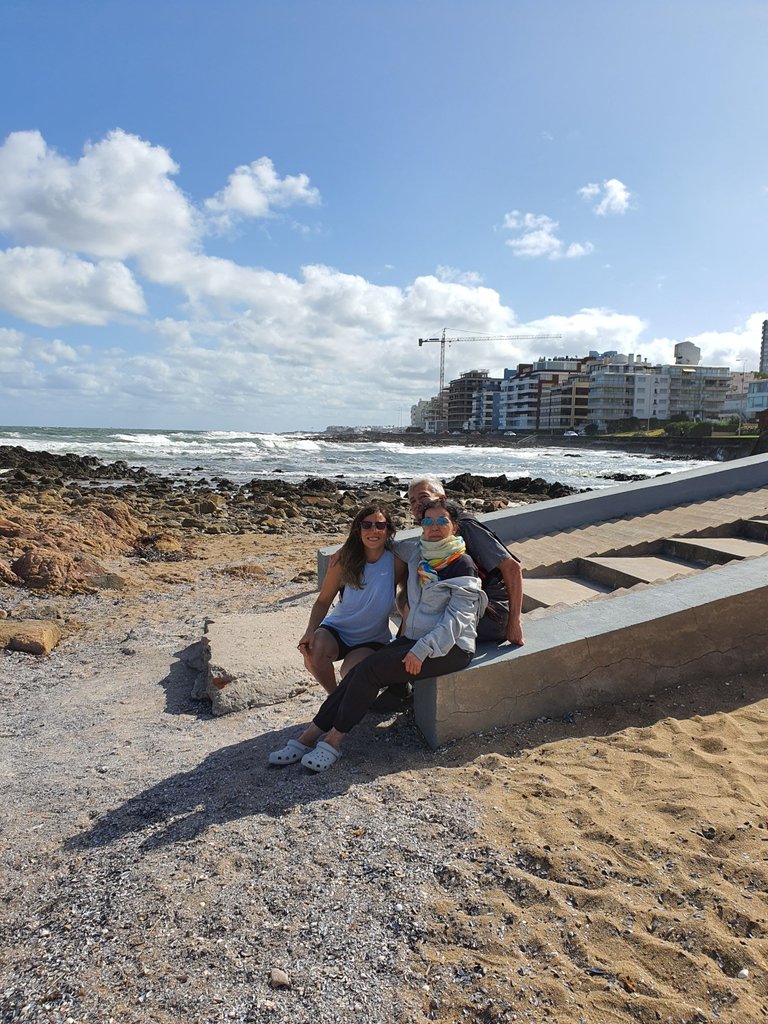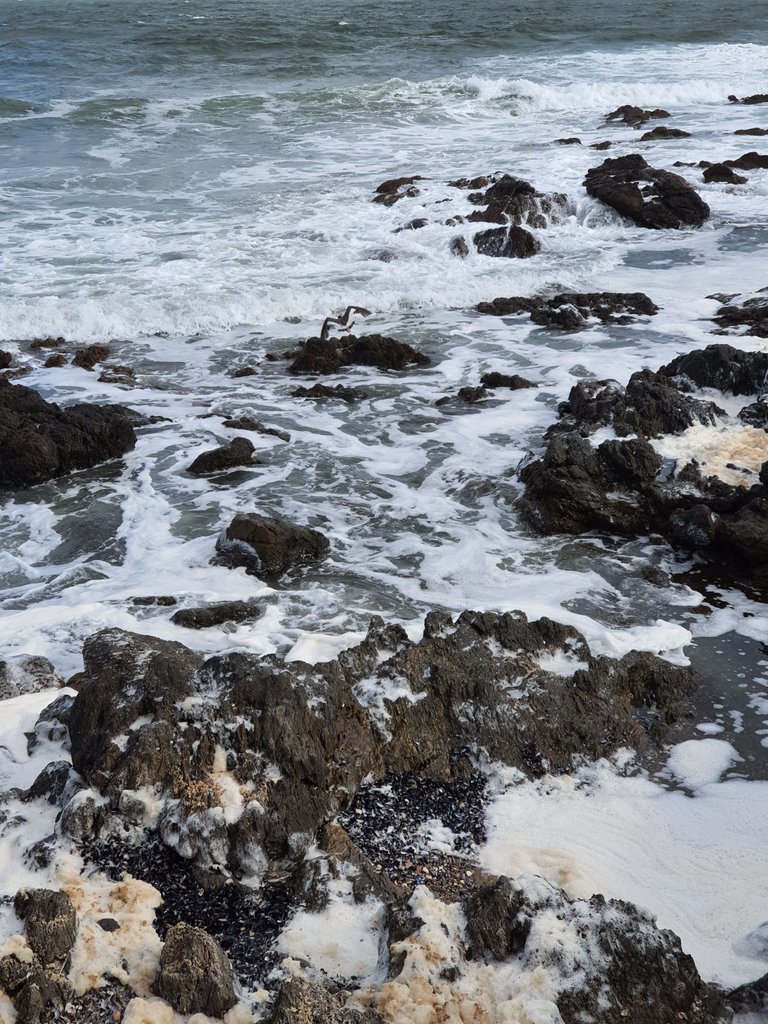 ---
The sea that offers us this sector (and in general the whole of Punta del Este), is quite unruly, lively, intense, with a constant swell and a sea foam loaded with iodine, whose aroma moves several meters away from the infinite body of water.
I watched the sea carefully every morning, as at 6 am I would happily go for a run, all along the coast until I reached the harbor. It was a wonderful circuit, because I, who tend to get bored easily, especially with linear and monotonous landscapes, suddenly found a place that offered me a corridor that bordered the entire coast and took me from Playa Brava, where I was staying, to the port.
If I wanted to extend my circuit a little more in fact, I could approach the sculpture The Fingers, also known as Man emerging to life, an emblem of the city that is located in the Brava Beach created by the artist Mario Irrazábal (Src), and then from there, I could go to the port, passing by different beaches and sectors of the coast.
El mar que nos ofrece este sector (y en general todo el de Punta del Este), es bastante rebelde, vivo, intenso, con un oleaje constante y una espuma de mar cargada de iodo, cuyo aroma se desplaza varios metros a lo lejos del infinito cuerpo de agua.
Observaba detenidamente el mar cada mañana, ya que a las 6 am salía a correr felizmente, por toda la costa hasta llegar al puerto. Me resultaba un circuito maravilloso, porque yo, que tiendo a aburrirme fácilmente, sobre todo con los paisajes lineales y monótonos, me encontré de pronto con un lugar que me ofrecía un corredor que bordeaba toda la costa y me llevaba desde Playa Brava que es donde me hospedaba, hasta el Puerto.
Si quería extender un poco más mi circuito de hecho, podía acercarme hacia la escultura Los Dedos, también conocida como Hombre emergiendo a la vida, un emblema de la ciudad que se encuentra adentrándose en la Playa Brava creado por el artista Mario Irrazábal (Src), y luego desde allí, sí dirigirme al puerto, pasando por diferentes playas y sectores de la costa.
---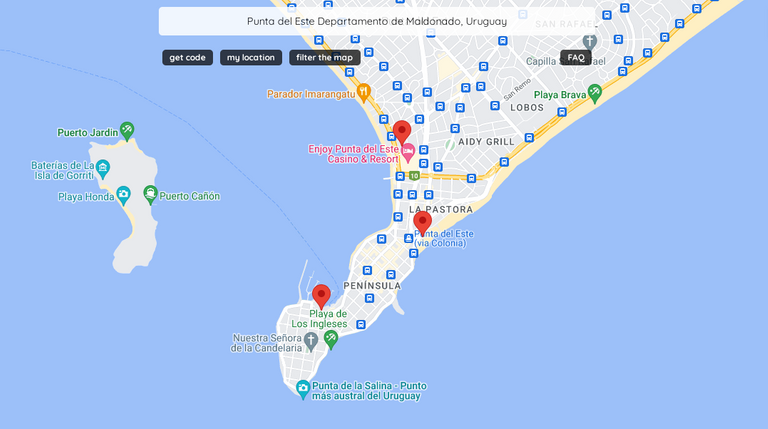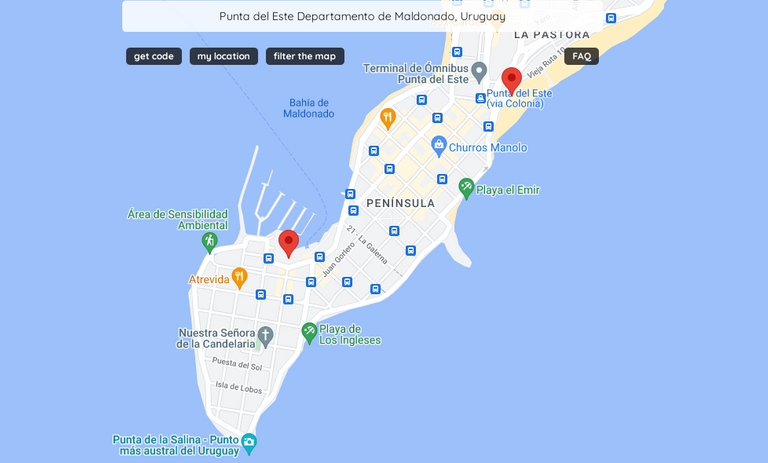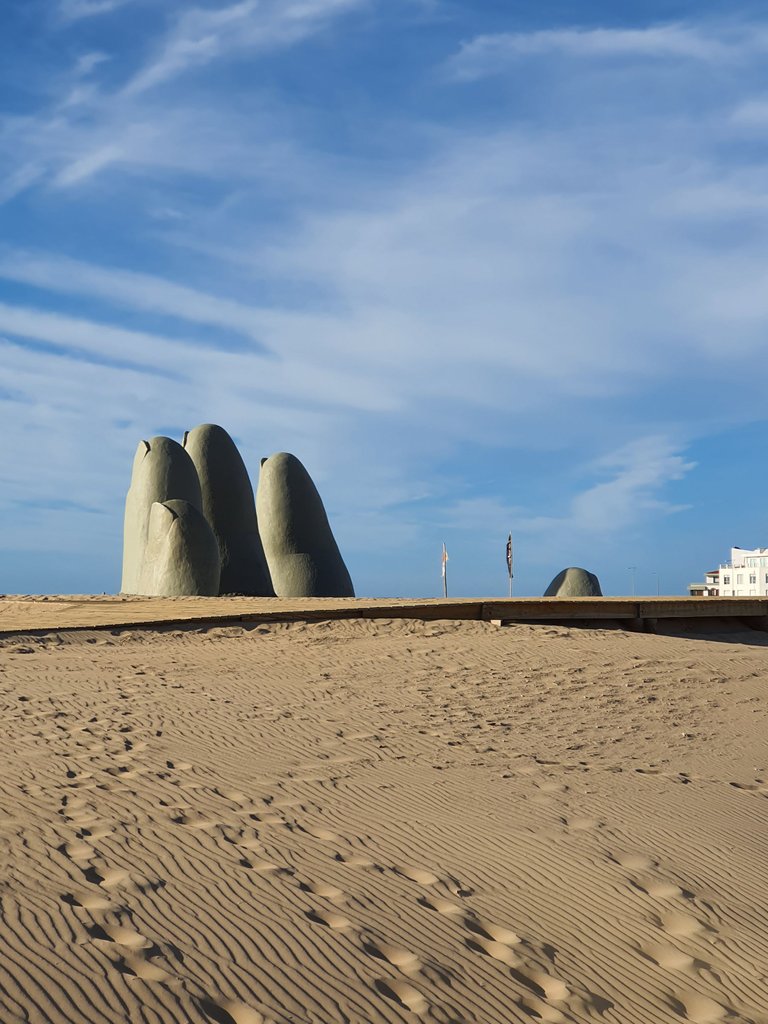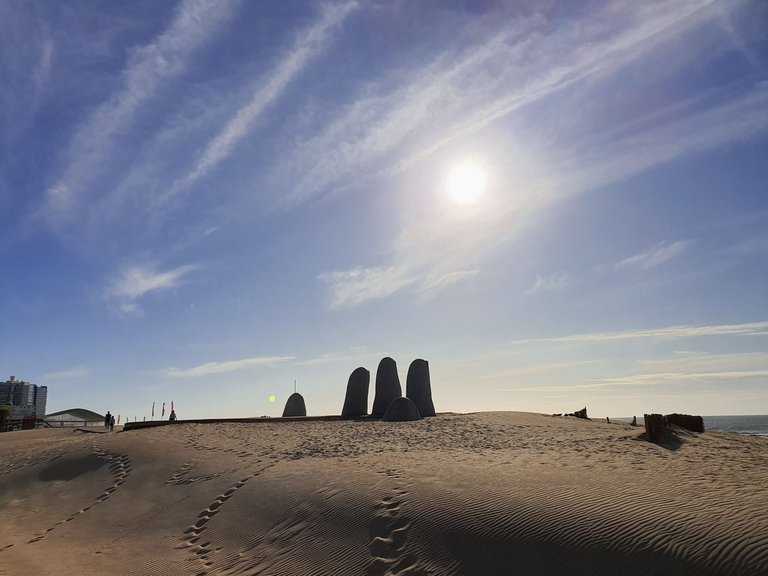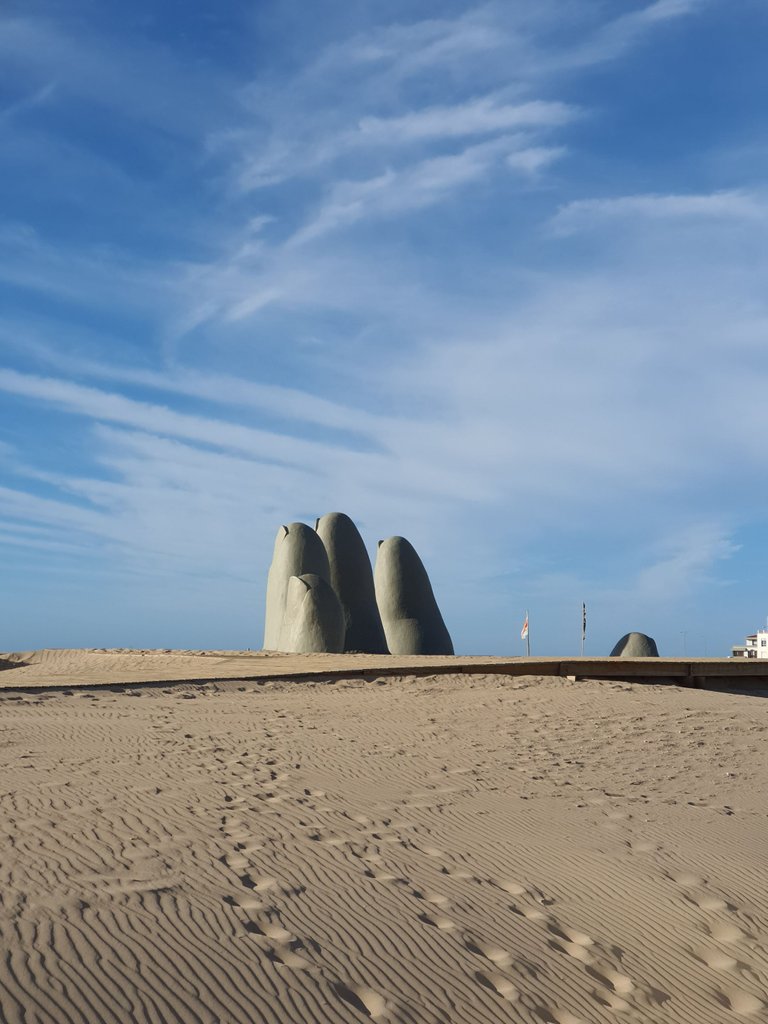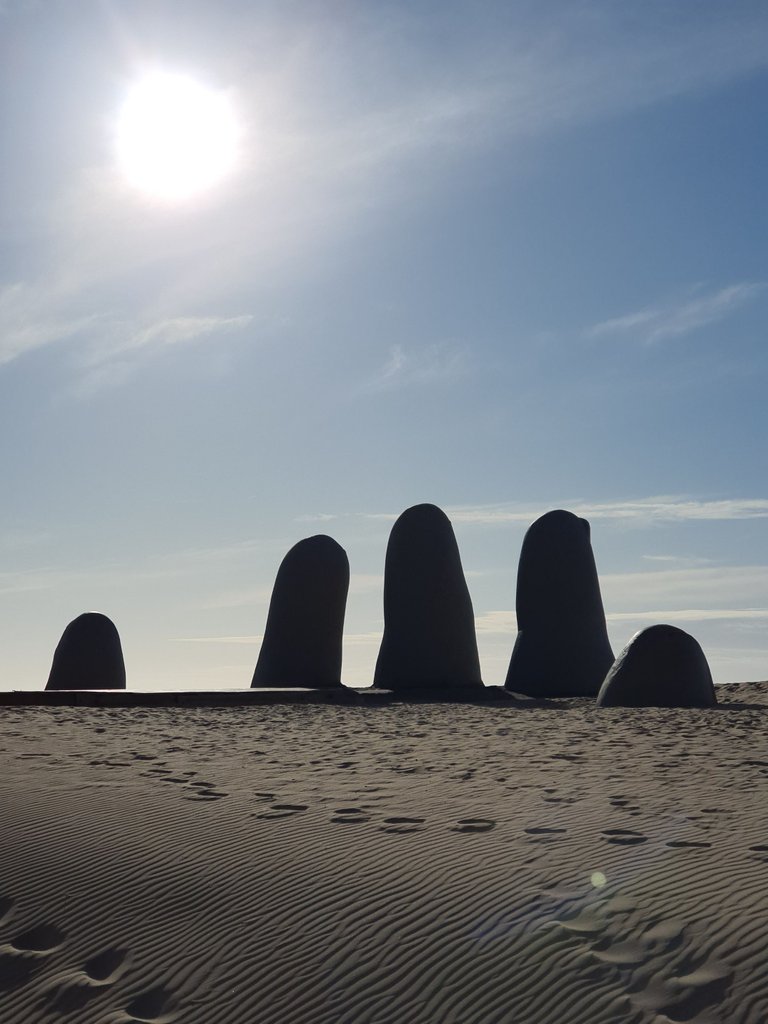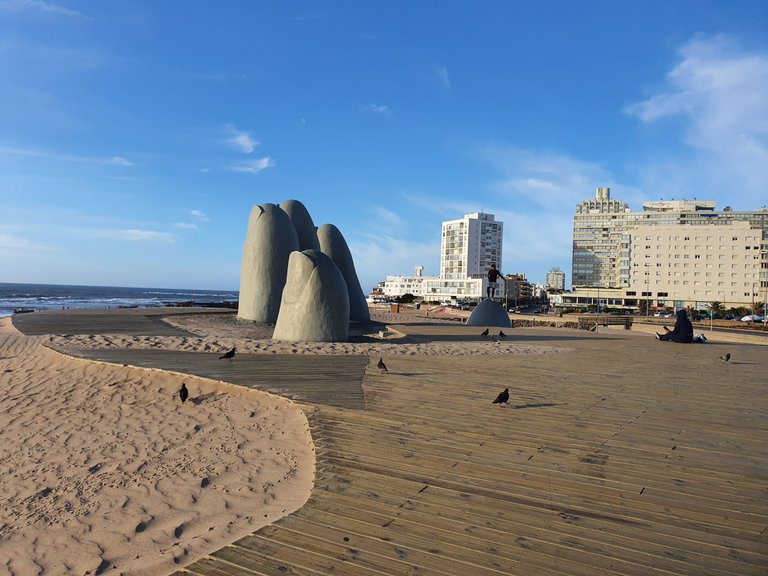 ---
There are certain aspects that make Punta del Este a very particular place that I highly recommend visiting, and that is that it is a very safe city where people are extremely respectful. In addition, although it is a relatively small space, there is a protected area on the coast for various marine animals. It is open to all, but with clear restrictions on use. On the other hand, the sun of this place is like a blessing and the physiognomy and distribution of its peninsula make the landscape present a slight change towards the north and south of this small piece of land. Although it is not a huge difference, being the same place and talking about meters of difference. It is noticeable.
Hay ciertos aspectos que hacen de Punta del Este un lugar muy particular que recomiendo enormemente visitar, y es que se trata de una ciudad muy segura en donde la gente es extremadamente respetuosa. Además, aunque es un espacio relativamente pequeño, en la costa hay un área protegida para diversos animales marinos. Está abierta a todos, pero con claras restricciones de uso. Por otro lado, el sol de este lugar es como una bendición y la fisonomía y distribución de su península hacen que el paisaje presente un leve cambio hacia el norte y hacia el sur de este pequeño pedacito de tierra. Si bien no es una grandísima diferencia, al ser un mismo lugar y al hablar de metros de diferencia. Se nota.
---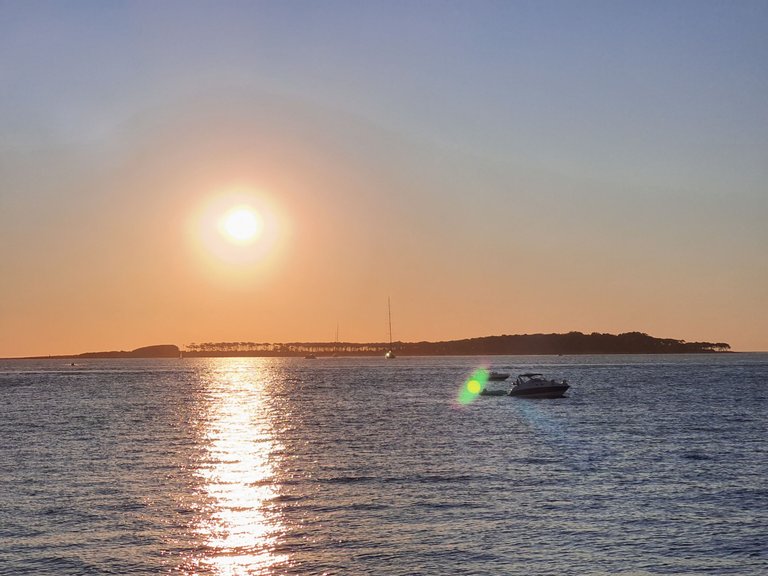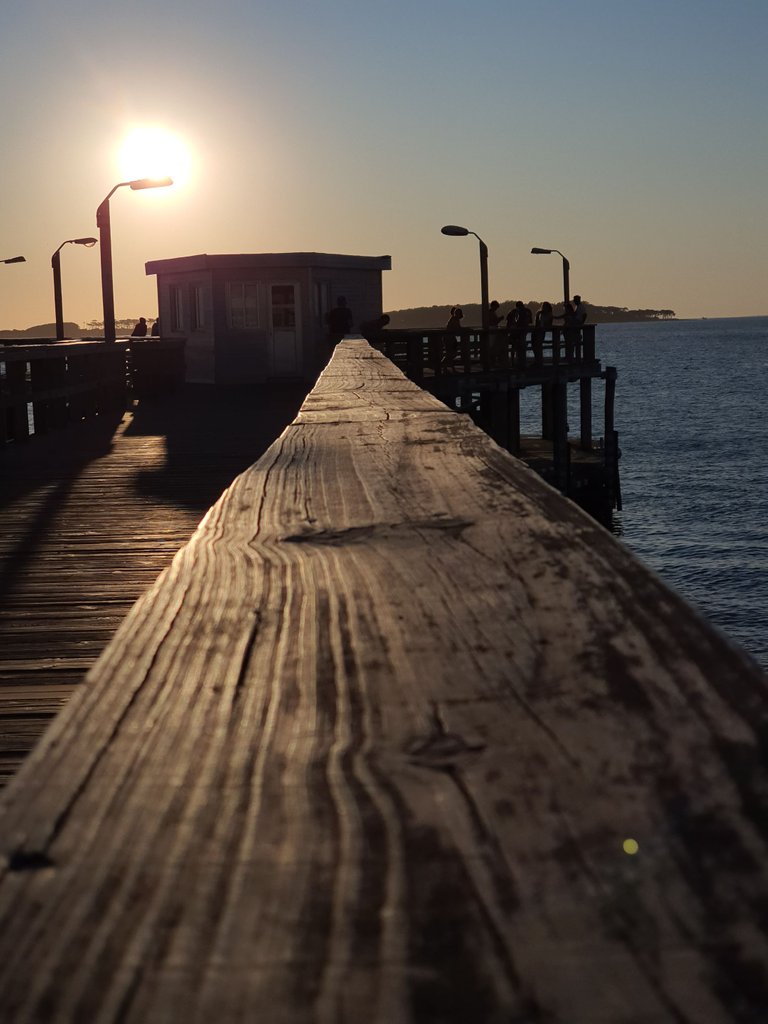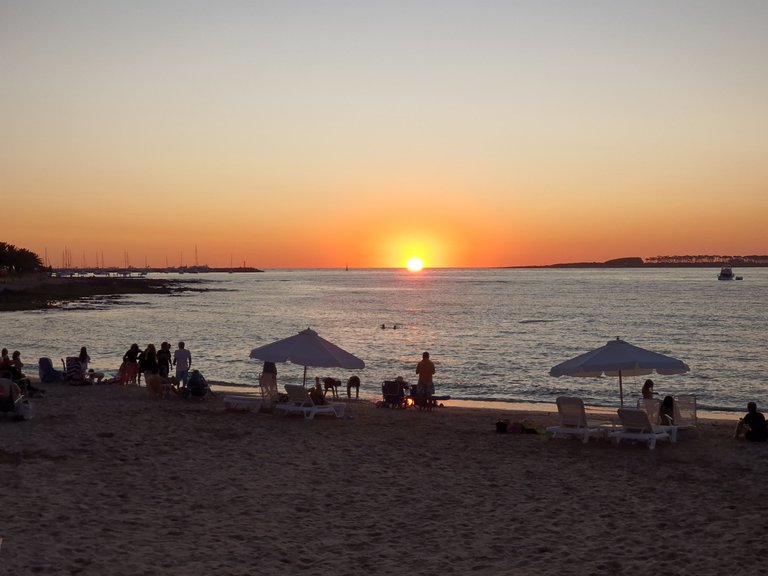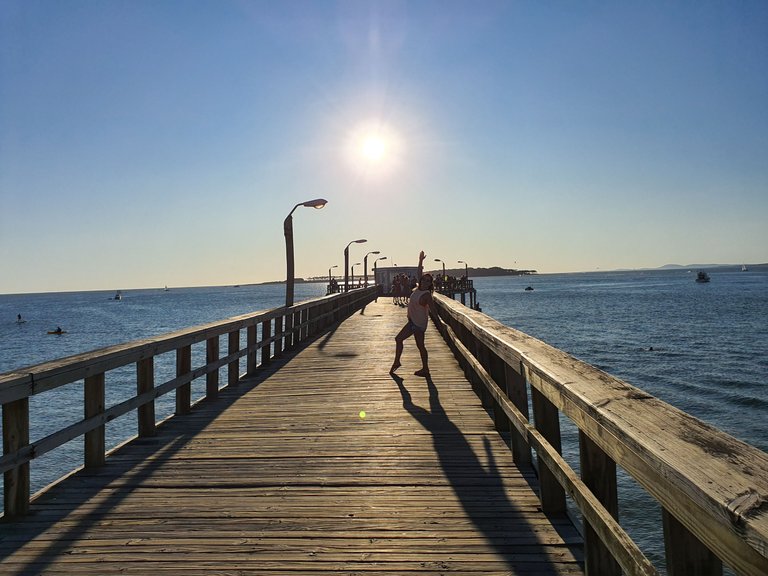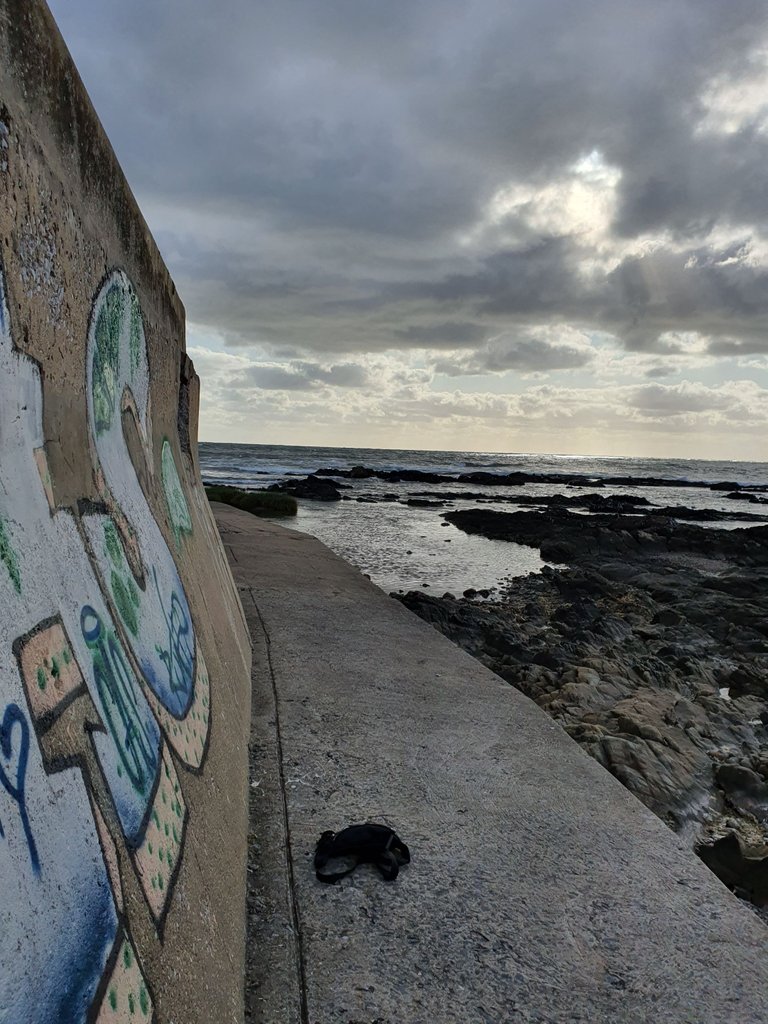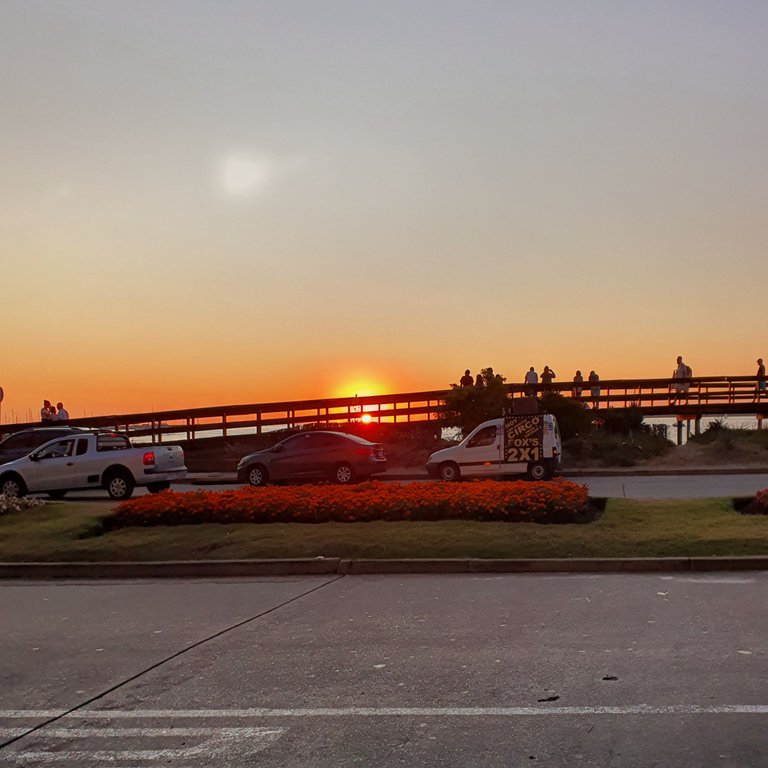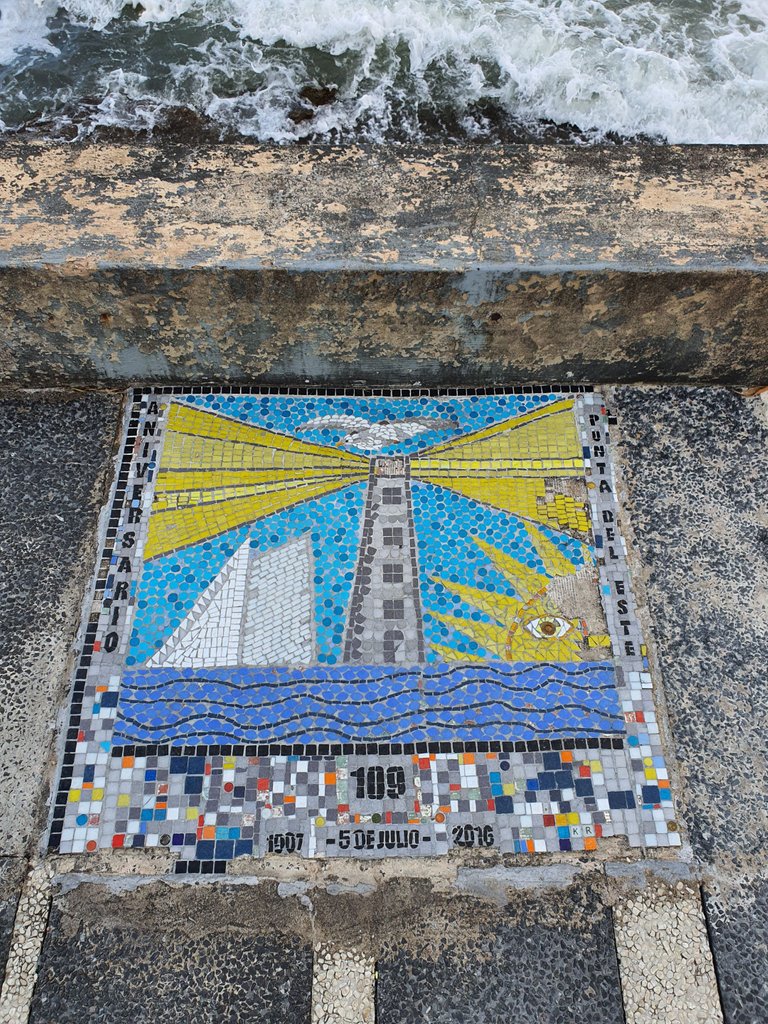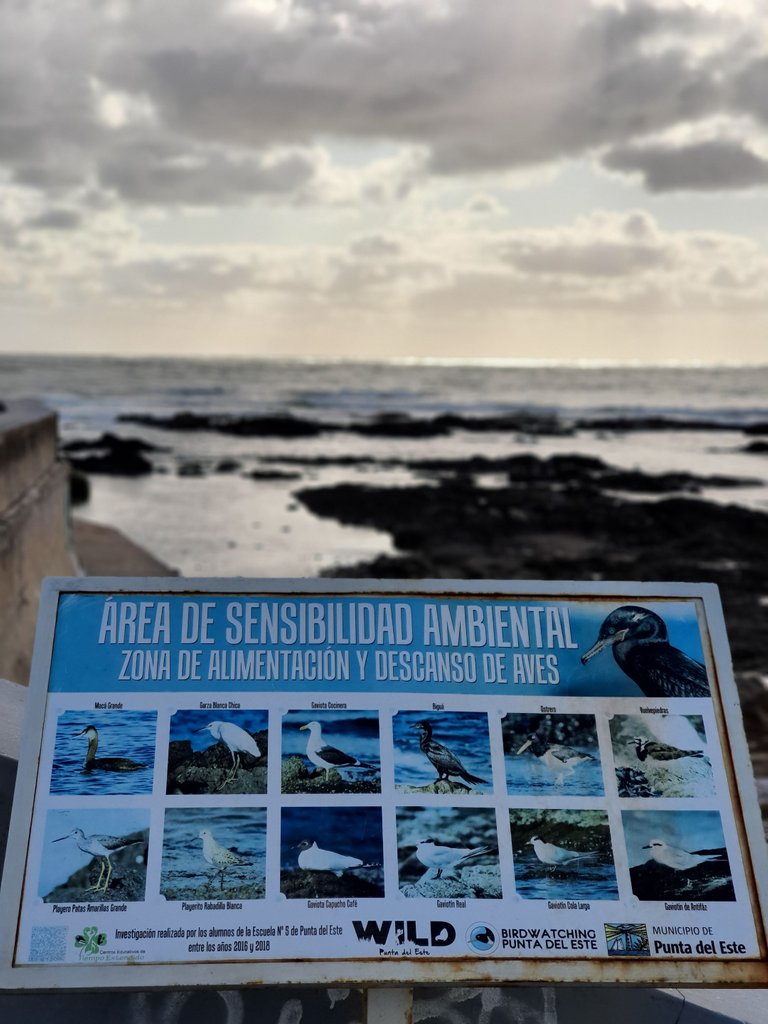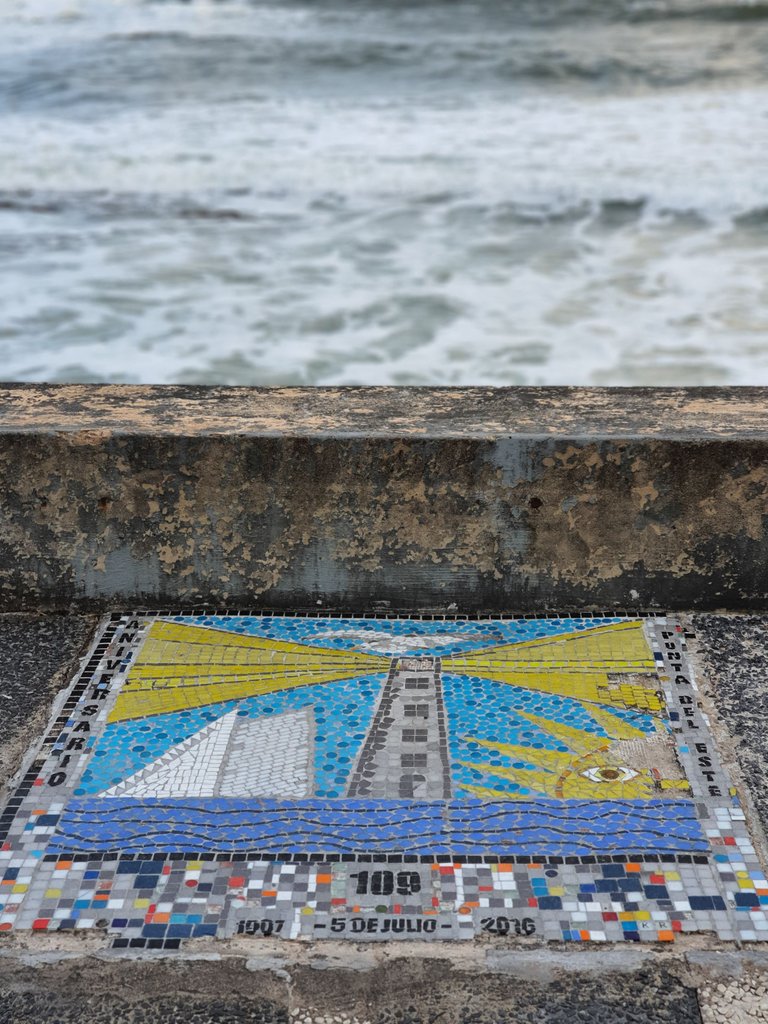 ---
For example, to the north the beach is more rocky, windy and with a lot of waves. To the south it is calmer, with very little swell and only sand. On the other hand, being such a marked peninsula, the city offers both sunrise and sunset. On one side, the sunrise has an impressive magic, and in the afternoon, you walk a few meters and there you have the sunset to captivate you again in front of the sea. For me it was a very beautiful experience.
As for the city itself, it is quite small, but perfect for my taste. It is far from being a big city and I dare to say that it is medium to small. The stores are distributed along two main streets that are arranged in a linear and continuous way from what would be Playa Brava to the port, but this goes inside the urban fabric.
Por ejemplo, hacia el norte la playa es más rocosa, ventosa y con mucho oleaje. Hacia el sur hay más calma, hay muy poco oleaje y únicamente hay arena. Por otro lado, al tratarse de una península tan marcada, la ciudad ofrece ver tanto el amanecer como el atardecer. De un lado amanece con una magia impresionante, y por la tarde, caminas unos metros y ahí tienes la puesta del sol para cautivarte nuevamente frente al mar. Para mí fue una experiencia muy bella.
En cuanto a la ciudad propiamente urbana, es bastante pequeña, pero perfecta para mi gusto. Lejos está de ser una gran ciudad y me animo a decir que es de mediana a chica. Los comercios se distribuyen a lo largo de dos calles principales que se disponen de manera lineal y continua desde lo que sería Playa Brava hasta el puerto, pero esto va por dentro de la trama urbana.
---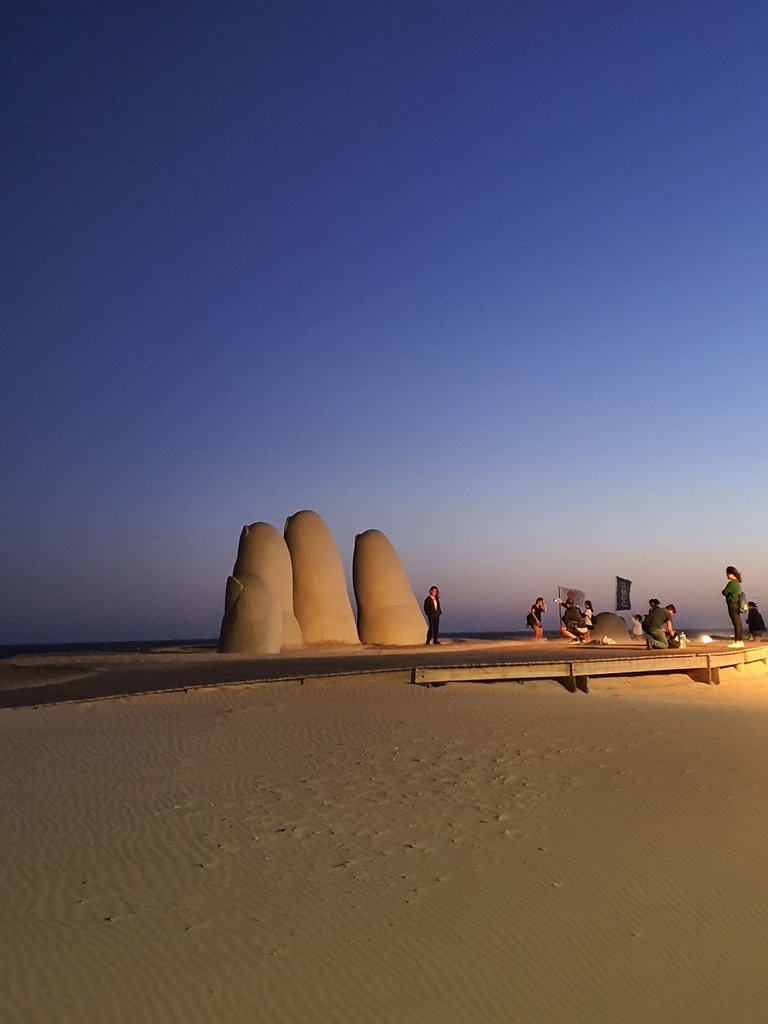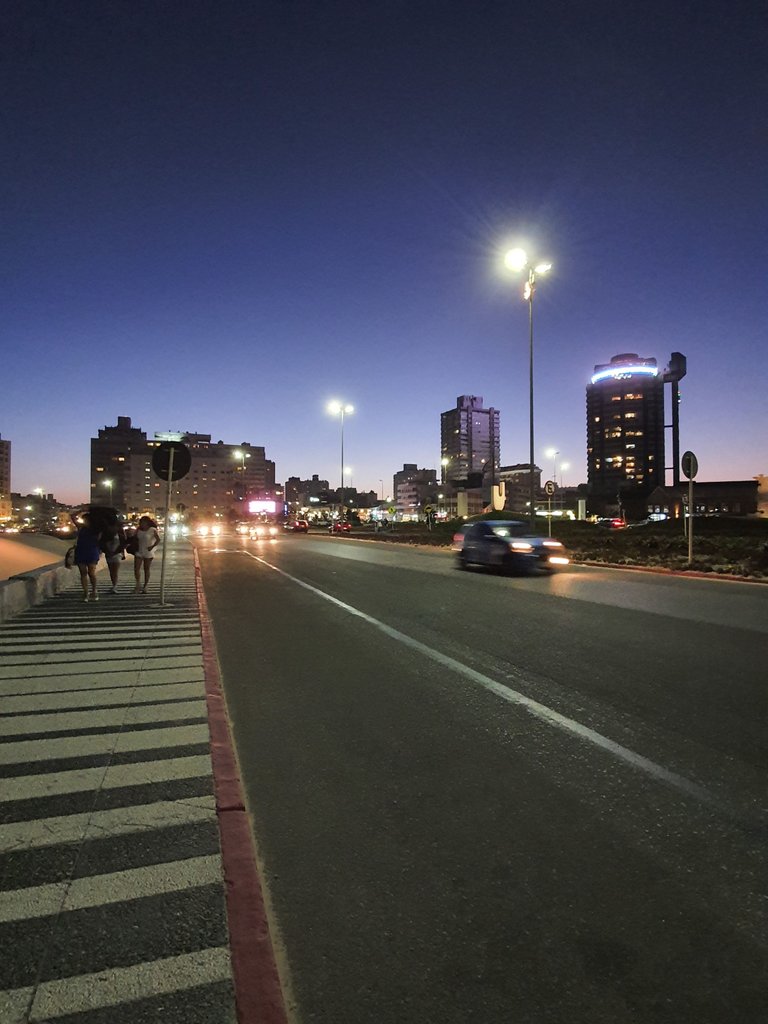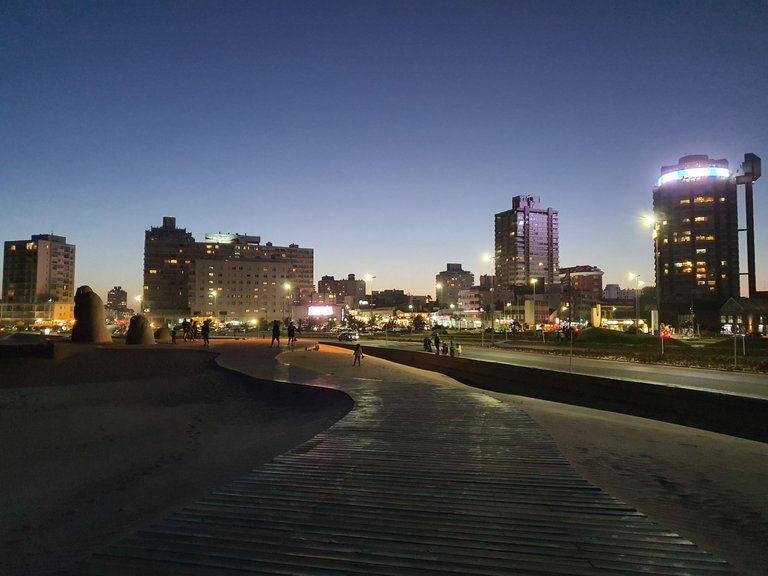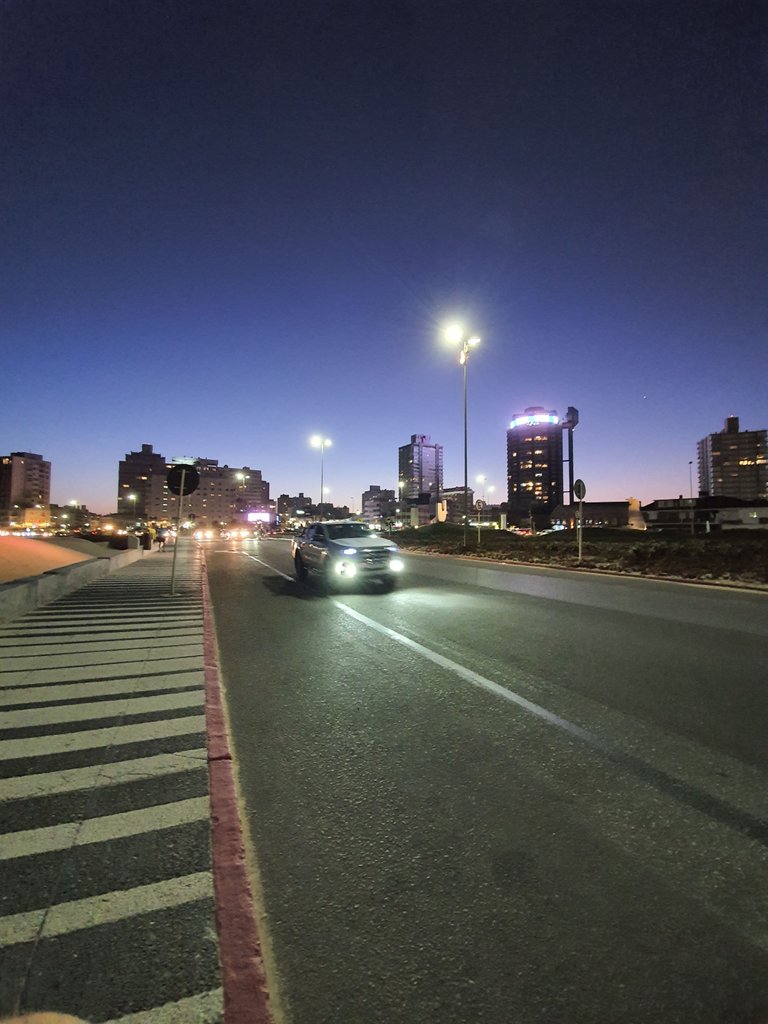 ---
The prices in Punta del Este are very high, I was really surprised since I had returned from Europe only three months ago, and suddenly everything was much more expensive than in big cities, but of course, Punta del Este only works during the summer season. According to what the locals told us, winter is extremely windy and the abundant sea mist impedes the comfortable circulation of pedestrians and cars, so the locals tend to retire, to return next summer.
In relation to this, we were also told that, since most of the buildings are rented accommodation or apartments, many of the owners are either not from Punta del Este or are not even from the country. Therefore, during the winter season, it becomes a sort of ghost town waiting for new tourists, who arrive every summer from the same country and from Argentina (among other places).
Los precios en Punta del Este son altísimos, verdaderamente me sorprendí ya que yo había vuelto de Europa hacía tan solo tres meses, y de pronto todo era bastante más caro que en ciudades enormes, pero claro, es que Punta del Este funciona únicamente en la temporada de verano. Según nos comentaron los locales, el invierno es extremadamente ventoso y la abundante bruma marina impide la circulación cómoda de peatones y autos, por lo que los locales tienden a retirarse, para volver el próximo verano.
En relación a esto, también nos comentaron que, dado que la mayoría de los edificios corresponde a alojamientos o departamentos de alquiler, muchos de los dueños o no son de Punta del Este o ni siquiera son del país. Por eso pasa a ser en la época invernal, una especie de ciudad fantasma a la espera de nuevos turistas, que llegan cada verano del mismo país y de Argentina (entre otros lugares).
---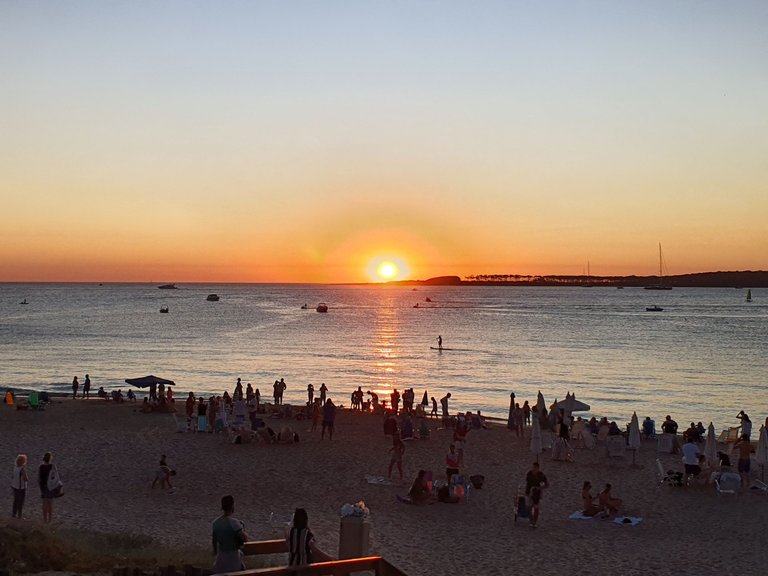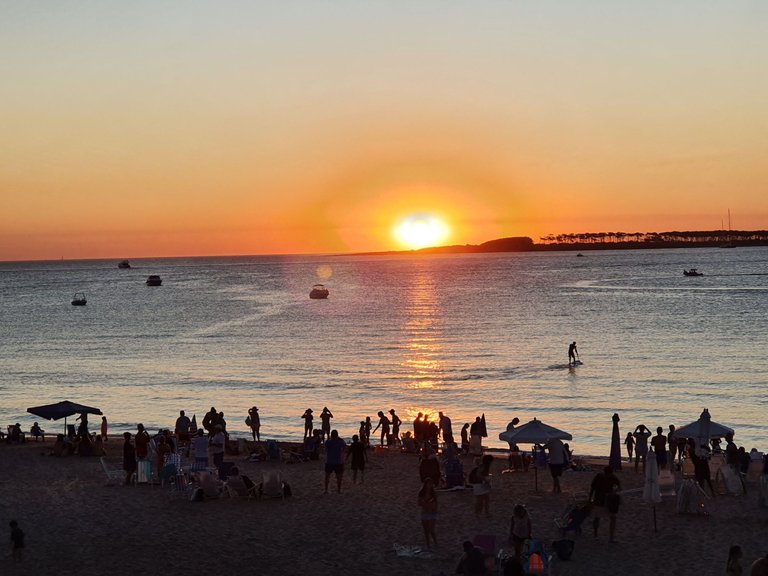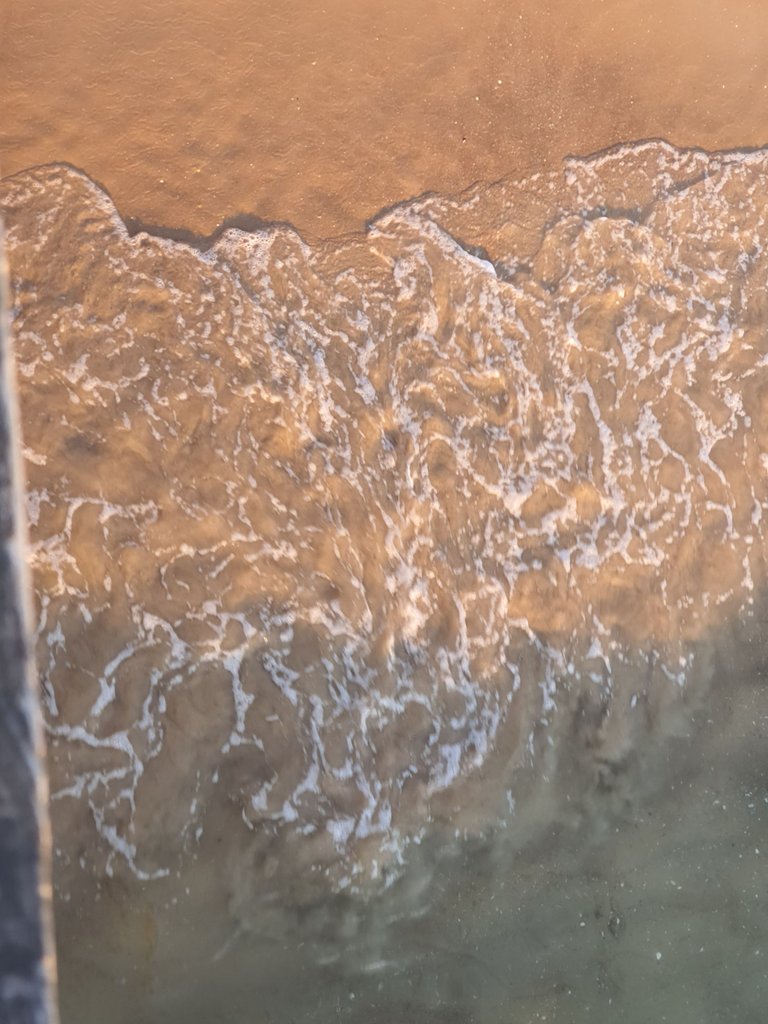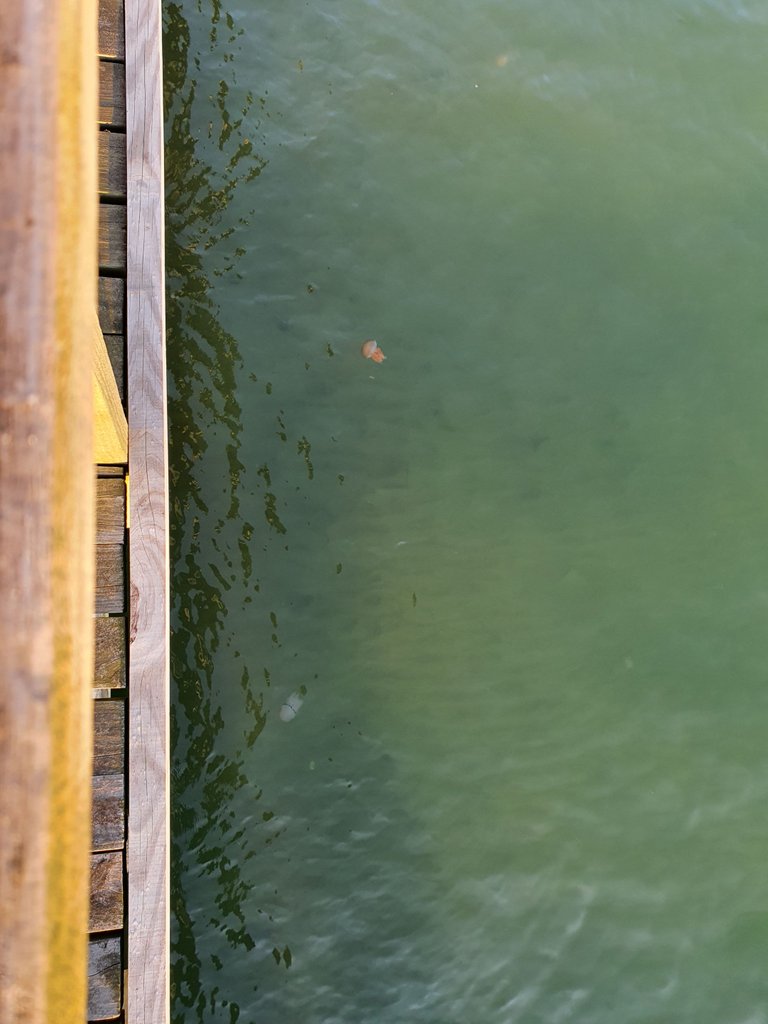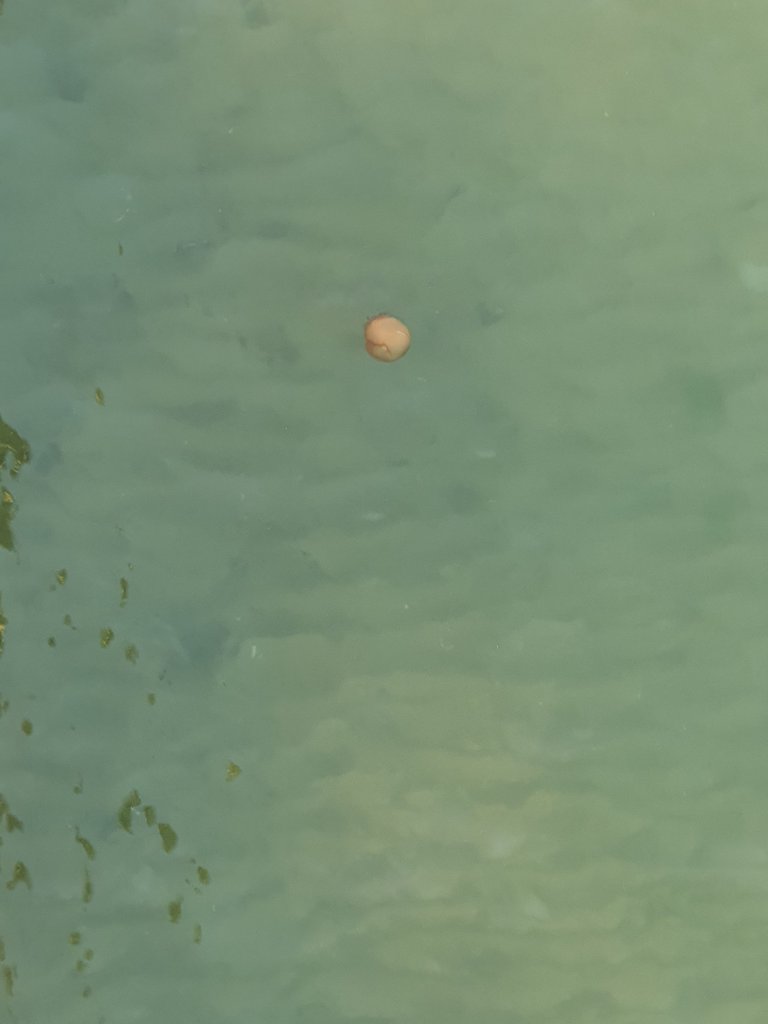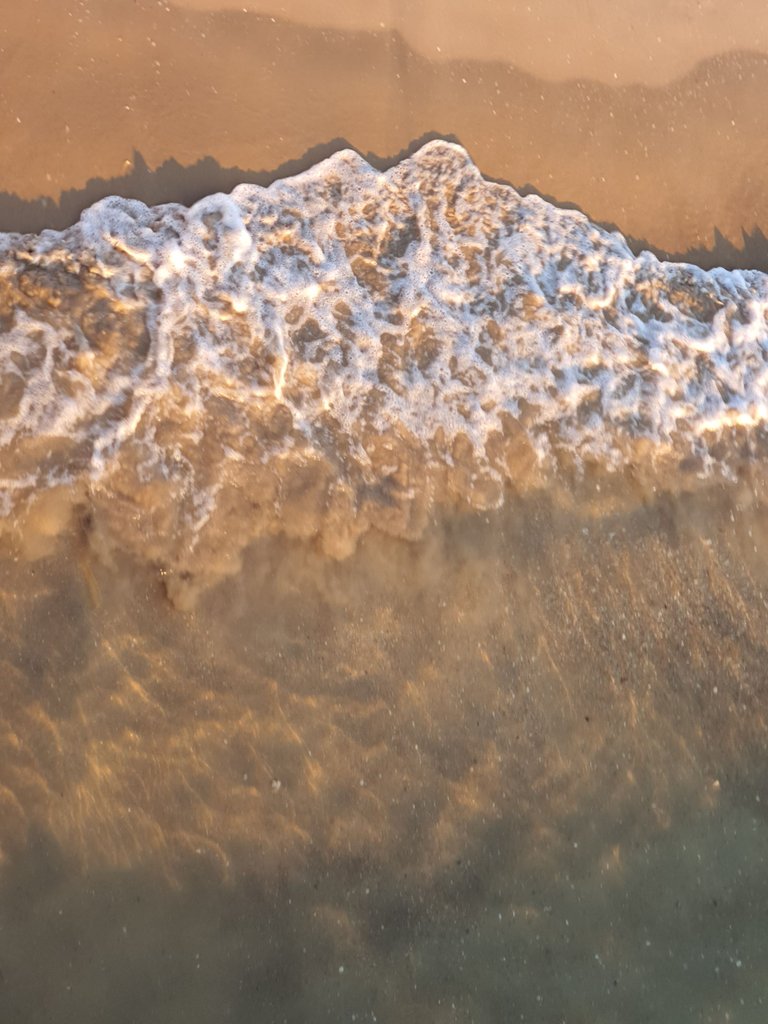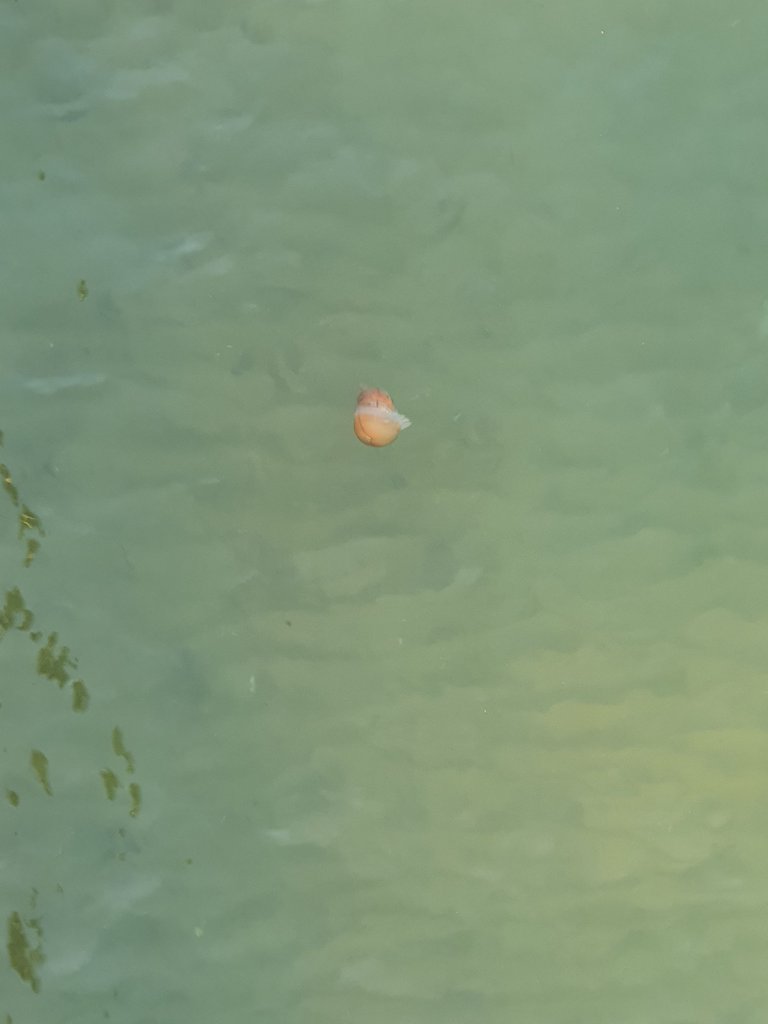 As you can see, the sea is beautiful but it is not recommended to swim in it because it is full of jellyfish, in fact, I was stung by one that generated such an allergic reaction that resulted in a visit to the emergency room after 2 days of extreme itching and hives. They gave me some saline solution, then it went away quickly. Beautiful but be careful, hehe. // Como pueden ver, el mar es bellísimo pero no está recomendado bañarse en el porque está repleto de medusas, de hecho, a mi me picó una que me generó una reacción alérgica tal que resultó en una visita a urgencias tras 2 días de picazón extrema y ronchas. Me colocaron suero, luego se me pasó rápidamente. Bellas pero cuidado, jeje.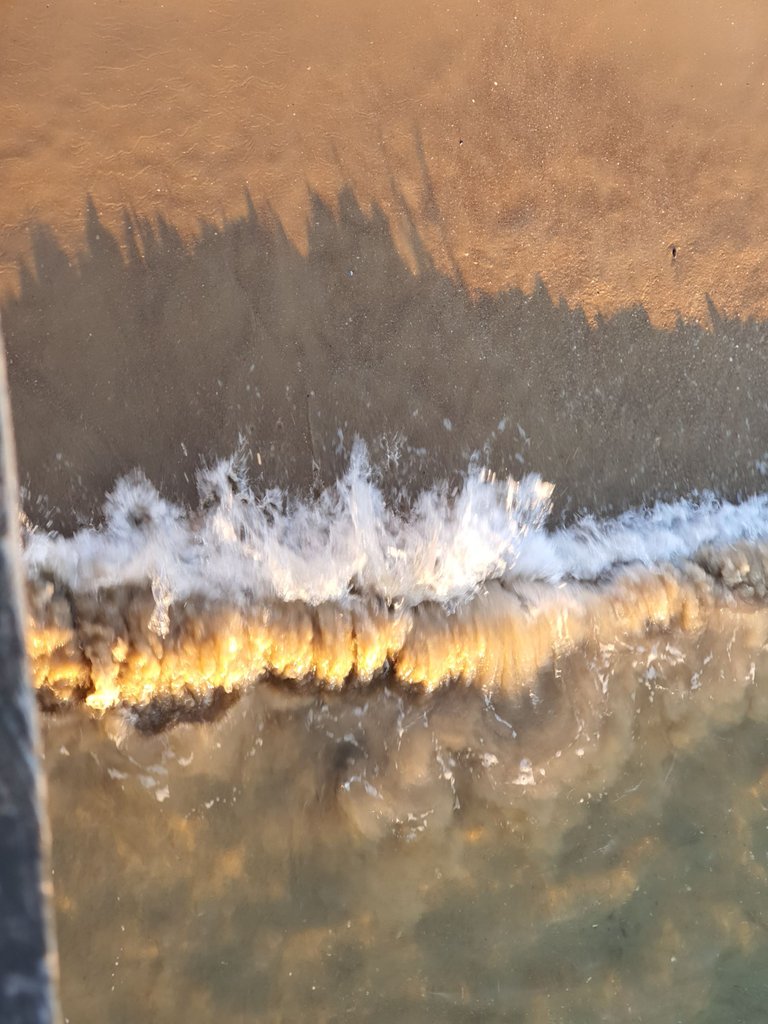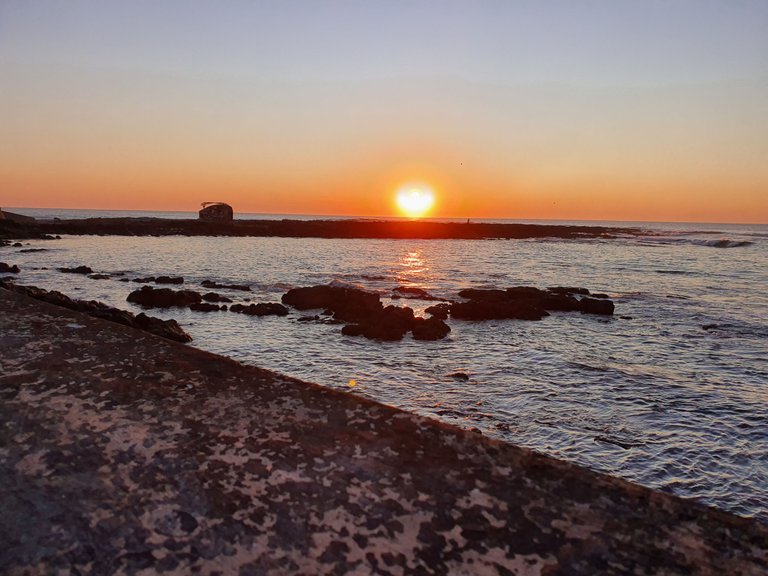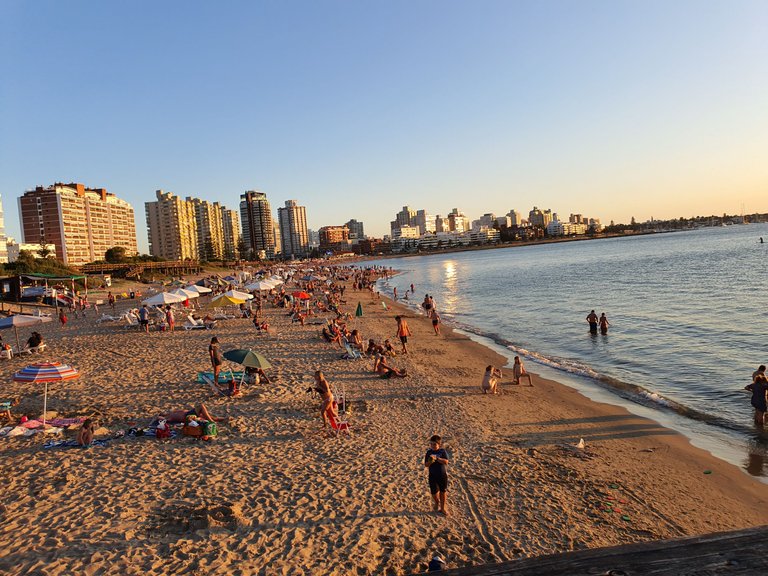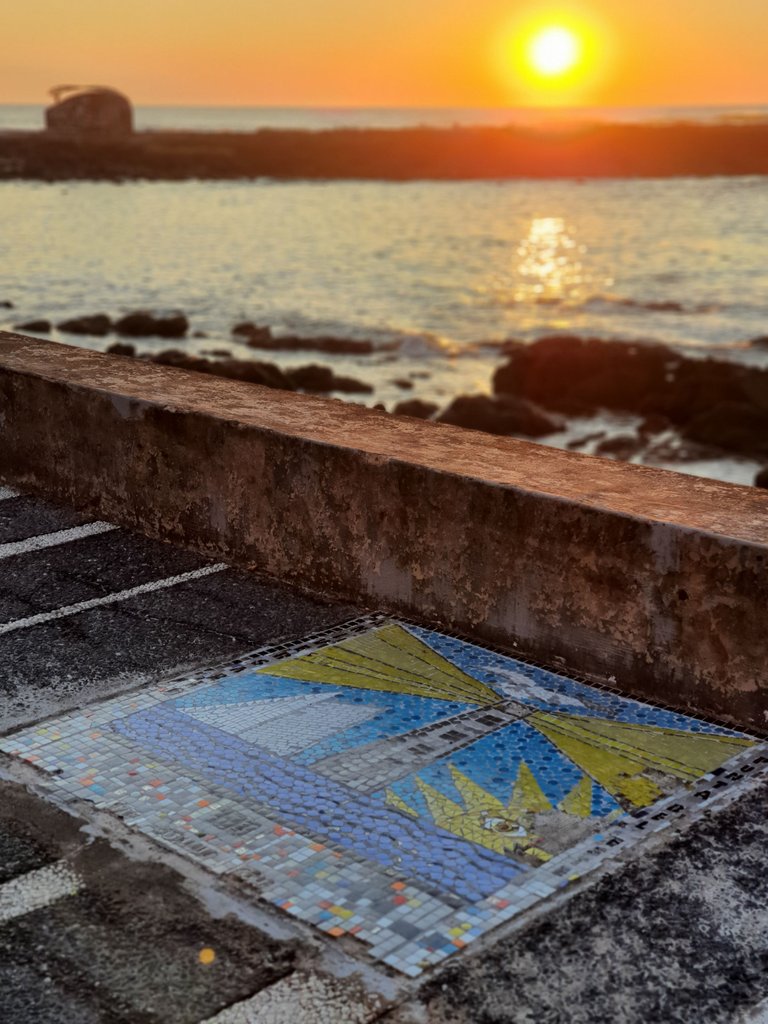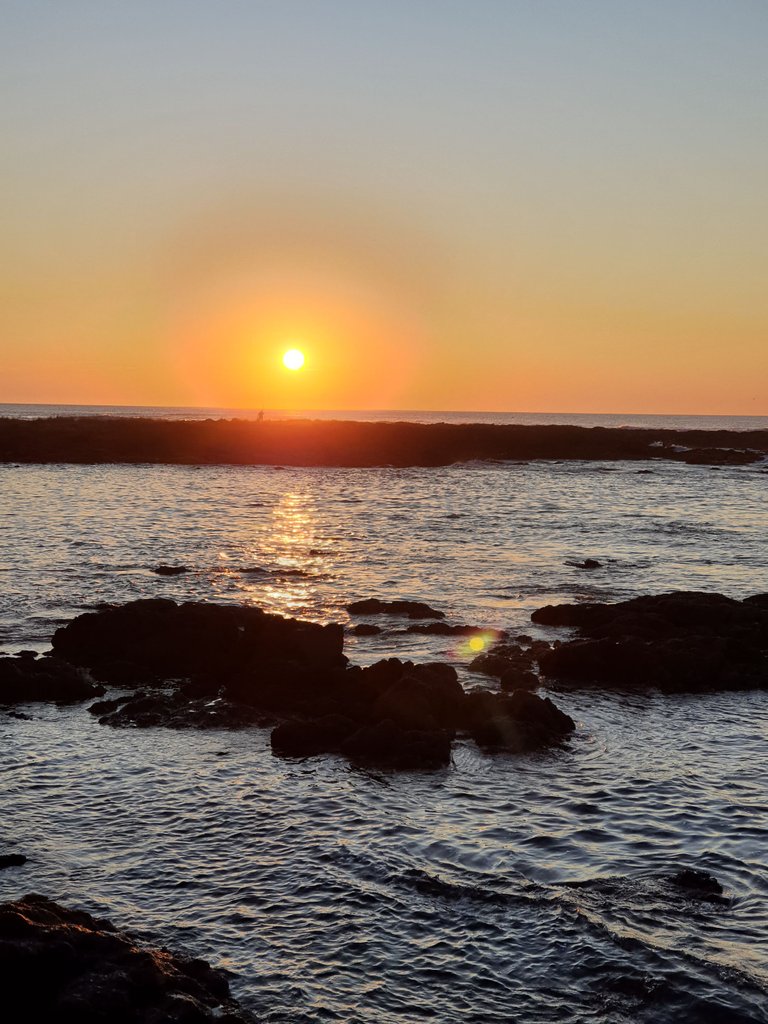 ---
Punta del Este is a city that I would recommend visiting to everyone. Beyond the prices, there is nothing I would tell them not to go. I think it is wonderful, perfect to go alone or with the family and one of the best options in terms of coastal scenery that you can find at least in the southernmost part of Latin America.
Punta del Este es una ciudad que recomendaría visitar a todo el mundo. Más allá de los precios, no hay algo por lo que les diría que no vayan. Creo que es maravillosa, perfecta para ir sola o en familia y una de las mejores opciones en cuanto a paisaje costero que pueden encontrar al menos en la zona más austral de América Latina.
---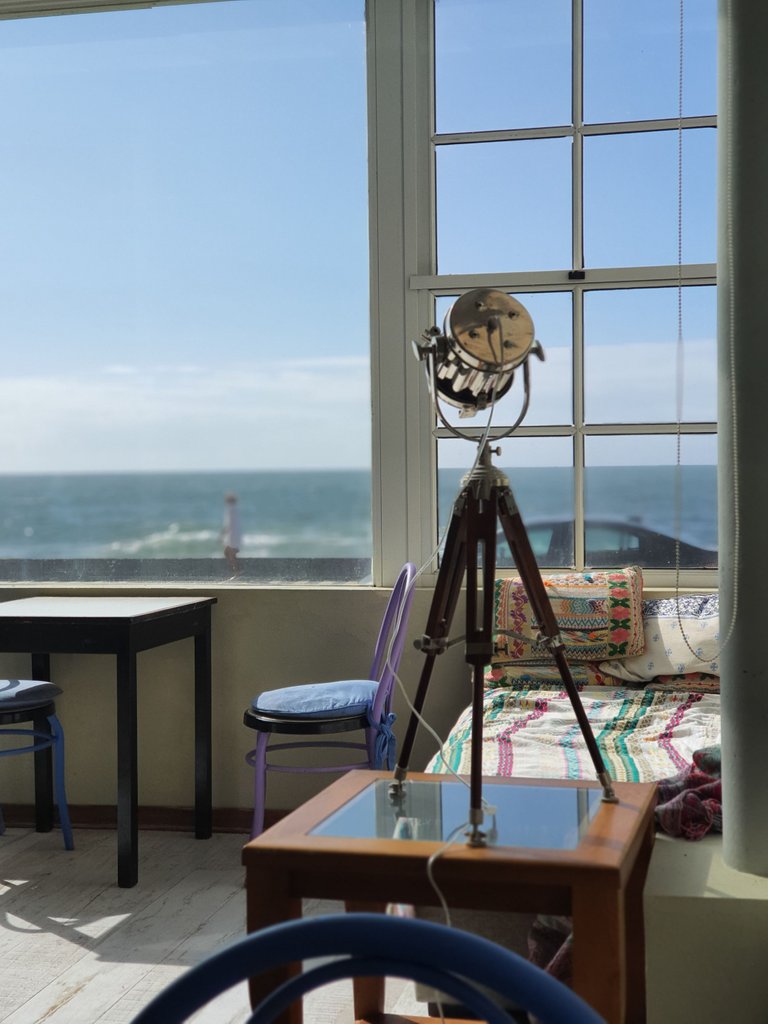 Picture taken from the accomodation, Casa Alevines, Hostel & Suites. / Foto tomada desde el alojamiento, Casa Alevines, Hostel & Suites.
---
I hope you like it!
Thanks a lot for being here!
With love,
Espero que les guste!!
Muchas gracias por estar aquí!
Con cariño,
---
Pinmapple code: [//]:# (!pinmapple -34.96749 lat -54.94765 long Towards Latin America: Punta del Este, my dream place [Eng - Esp] d3scr)
---
Device: Samsung Note 10 Plus
Translation: DeepL
Dispositivo: Samsung Note 10 Plus
Traducción: DeepL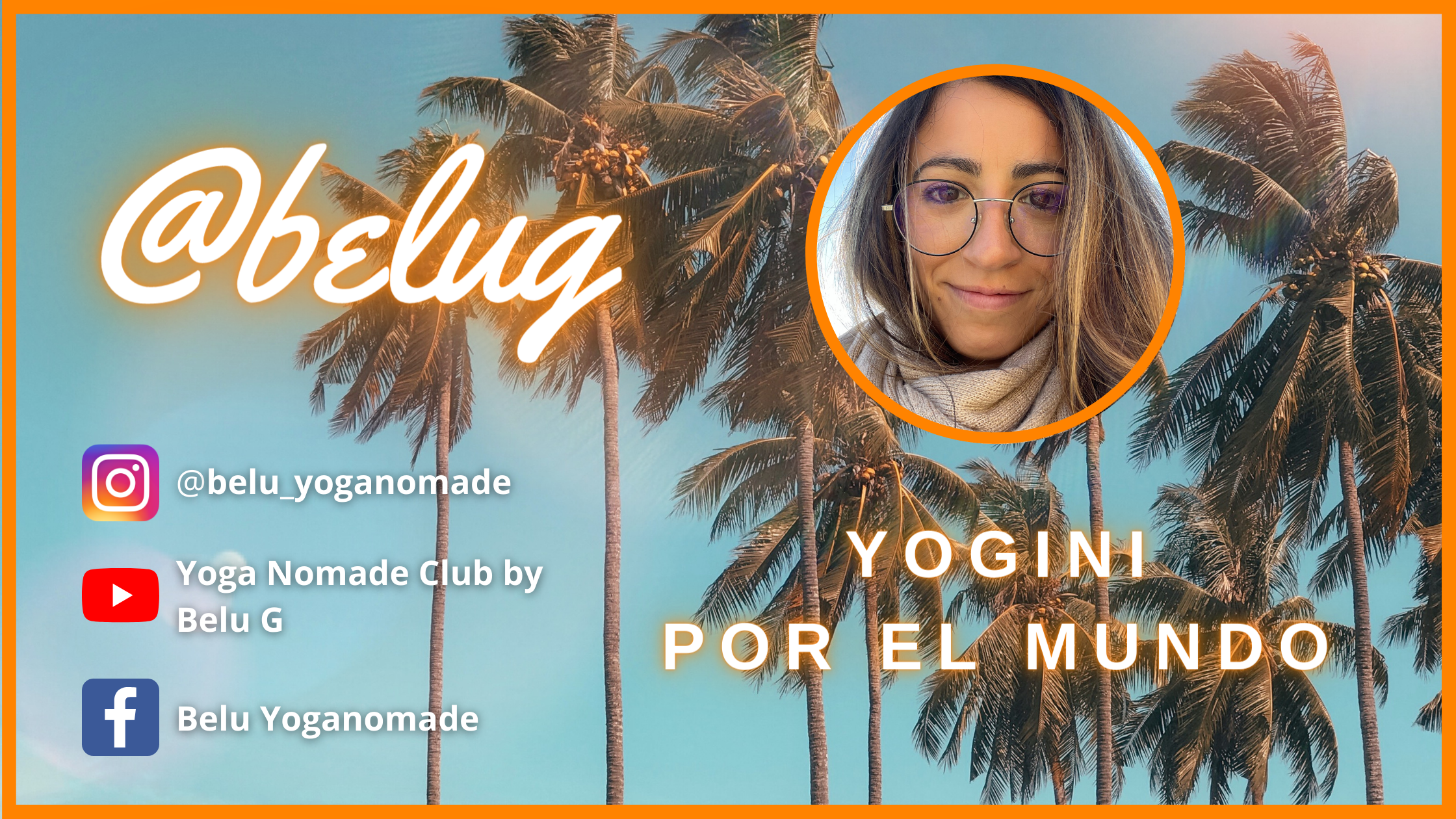 ---
---