A body of water inhabits the desert: my arrival at the Red Sea, Eilat (Israel) [Eng - Esp]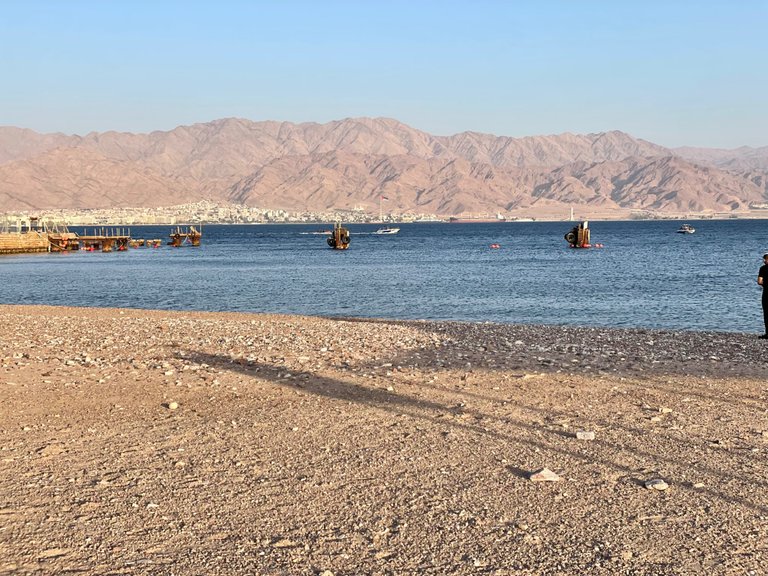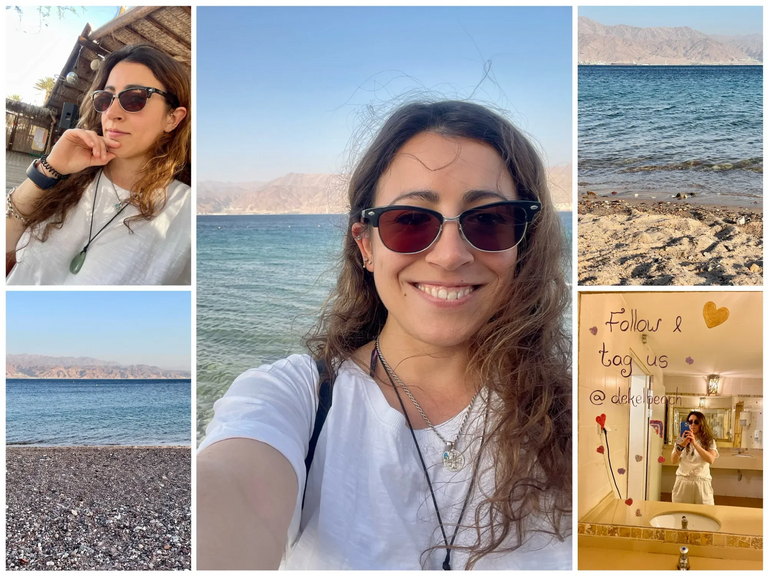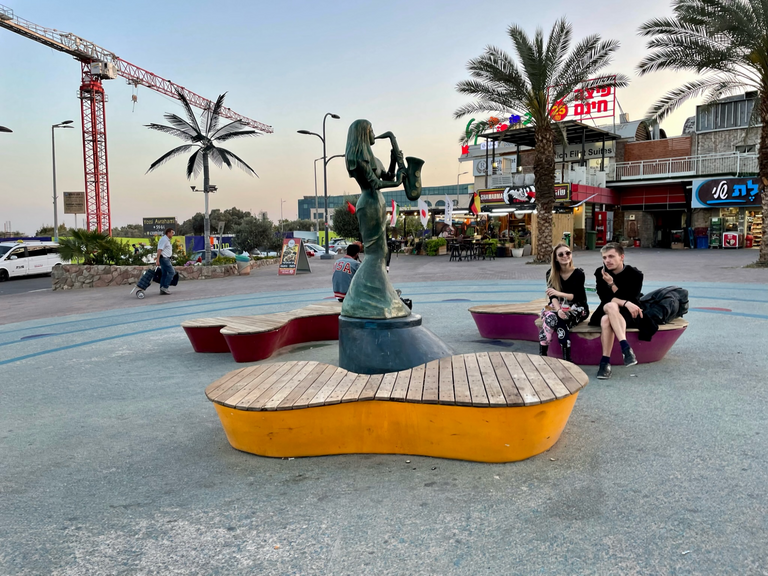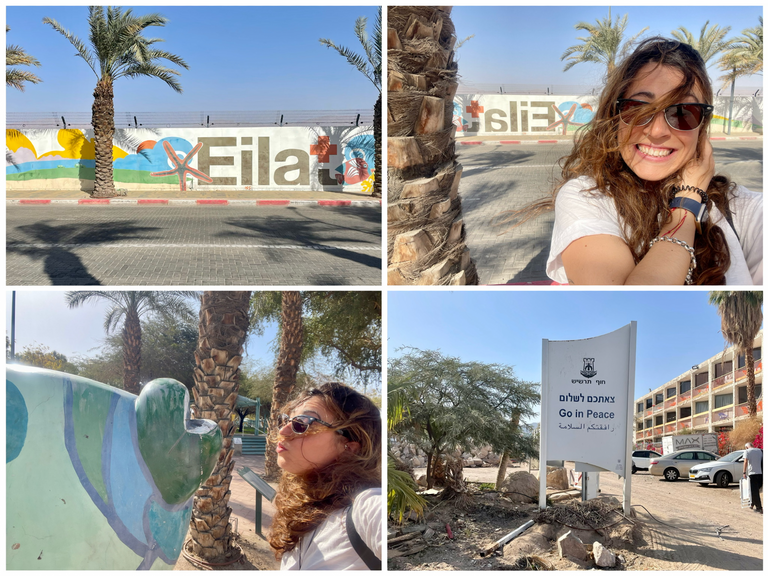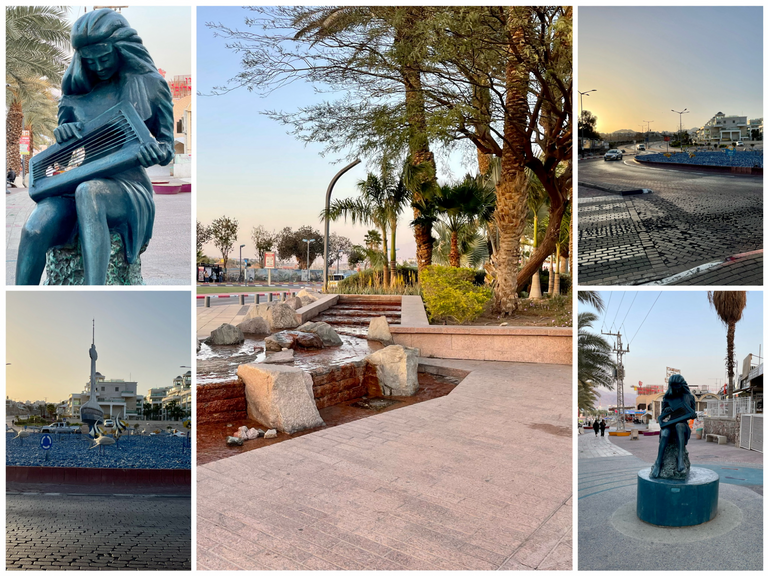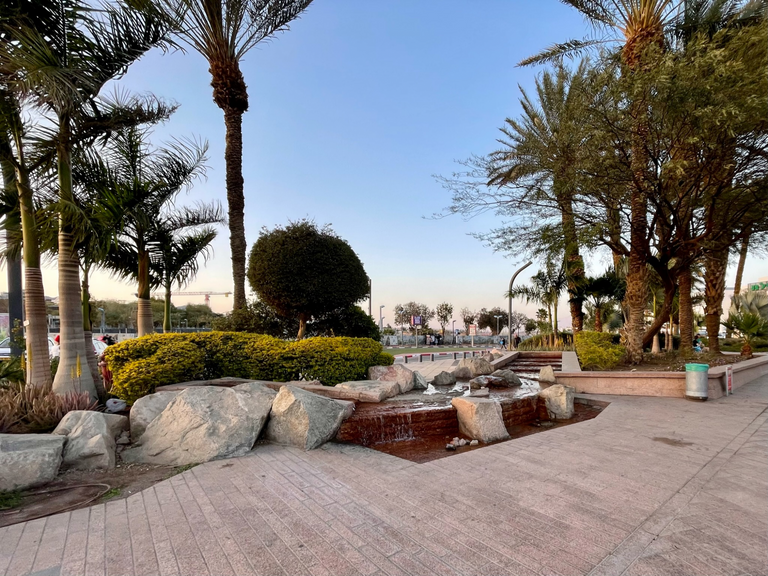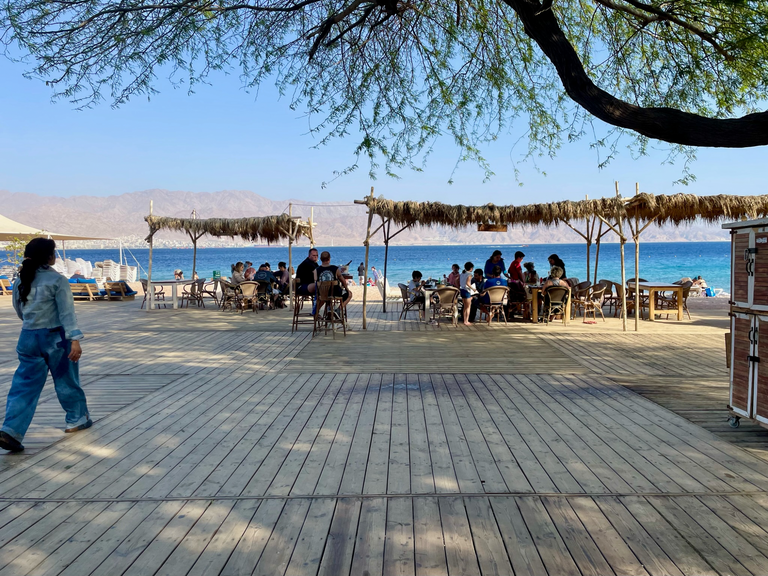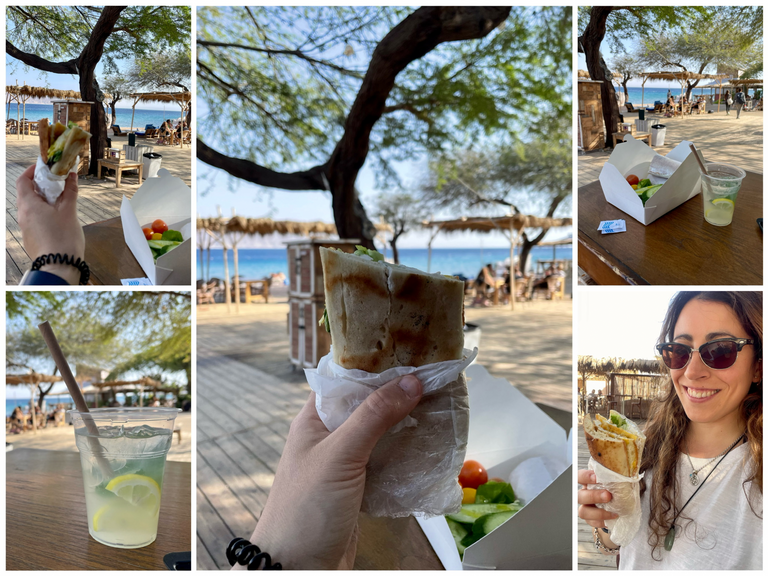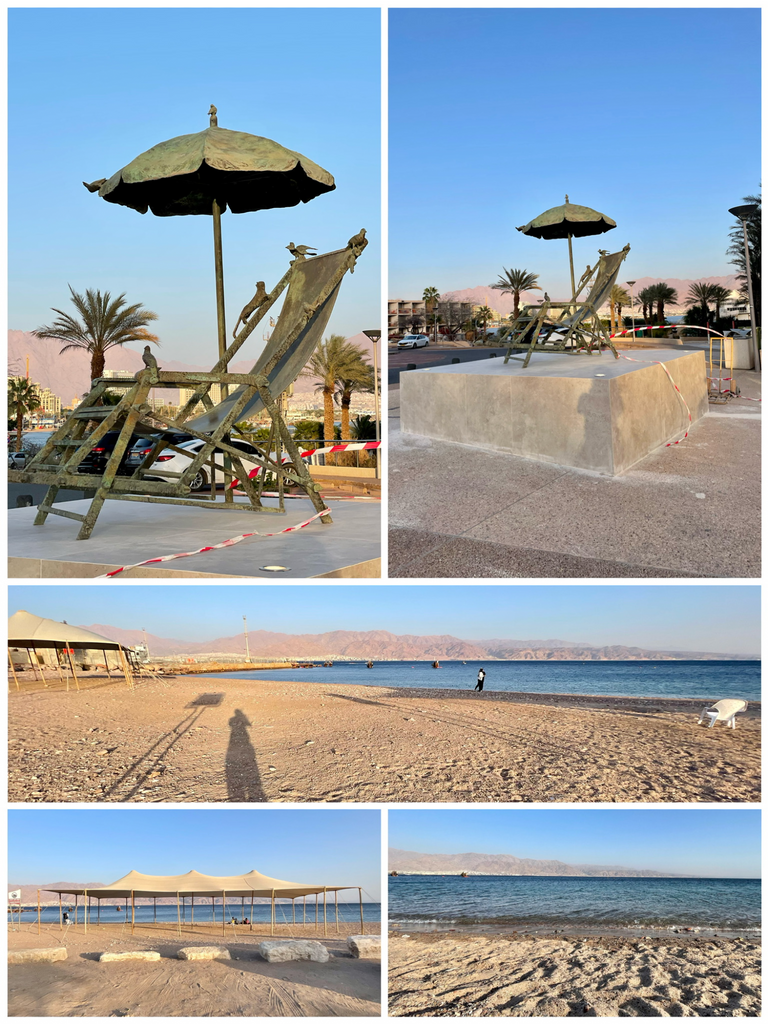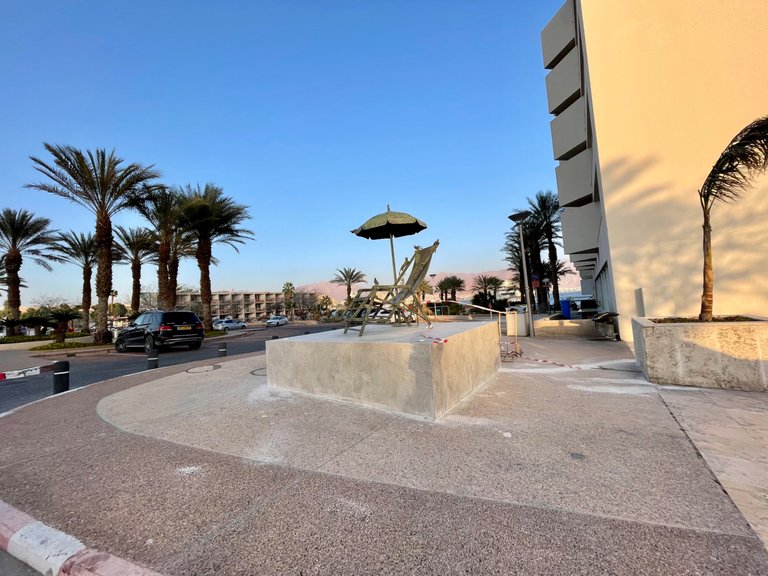 A body of water inhabits the desert: my arrival at the Red Sea, Eilat (Israel)
---
Hello friends of the Liketu community!!! I hope you are having a beautiful day! Today I'm taking you on a trip to Eilat, southern Israel. We've been there before in a few posts, but I never shared the archive of that first day in front of the Red Sea.
You see... Eilat is a very particular territory, since it shares coast with Jordan and Egypt, two Arab countries with which Israel is in tension (with these two and with all Arab countries). But somehow they have managed to maintain order in this place, and the three countries respect its limits, allowing inhabitants and travelers to enjoy what is known as Israel's seaside resort.
Unlike Tel Aviv or Jerusalem, Eilat has a very small urban core. While it offers stores and even malls, the difference in size is very noticeable, especially if the first city you were in is Tel Aviv, which is huge (this, although not the official capital, acts somewhat as such due to the conflicts in Jerusalem).
Well, that day the Red Sea was calling to my soul, and I went to meet it as fast as I could. The distances in Eilat are long, and the heat makes the journey seem even longer, but I finally found 5 days of relaxation after volunteering at Roger's House which, being a "party hostel", had demanded almost all my energy.
I fell in love with that destination, like many parts of that country. The sea makes such an intense contrast with the desert that it is hard to believe what you see. They are really two natural elements of opposite nature, which coexist there, creating a particular ecosystem and climate.
After contemplating the water and the mountains of Jordan that were in front of me (you can see them in the pictures), I went to eat something at Dekel Beach, which a friend from there had recommended to me.
I must admit that making this post, selecting the images and seeing my face in the photos, has surprised me, because although I loved and love Israel, and I remember those days with great happiness, I had never paid attention to my expression of sincere and full joy in the photos, I think it is a great piece of information and a clue of where to go, hehe.
Un cuerpo de agua habita el desierto: mi llegada al Mar Rojo, Eilat (Israel)
---
Hola amigos de la comunidad de Liketu!! Espero que estén teniendo un día hermoso! Hoy me los llevo a recorrer Eilat, el sur de ISrael. Ya hemos andado por ahí en algunas publicaciones, pero nunca compartí el archivo de aquel primer día frente al Mar Rojo.
Verán… Eilat es un territorio muy particular, ya que comparte costa con Jordania y Egipto, dos países árabes con los cuales Israel se encuentra en tensión (con estos dos y con todos los países árabes). Pero de alguna manera han logrado mantener el orden en ese lugar, y los tres países respetan sus límites, permitiendo a habitantes y viajeros, disfrutar de lo que se conoce como el balneario de Israel.
A diferencia de Tel Aviv o Jerusalén, Eilat tiene un núcleo urbano muy pequeño. Si bien ofrece tiendas e incluso centros comerciales, la diferencia en el tamaño es muy notoria, sobre todo si la primera ciudad en donde estuviste es Tel Aviv, que es inmensa (esta, aunque no es la capital oficial, actúa en cierto modo como tal debido a los conflictos existentes en Jerusalén).
Pues bien, aquel día el Mar Rojo llamaba a mi alma, y fui a su encuentro tan rápido como pude. Las distancias en Eilat son largas, y el calor hace que el trayecto parezca aun más prolongado, pero finalmente encontraba 5 días de relajación tras el voluntariado en Roger's House que por ser un "party hostel", había demandado casi la totalidad de mi energía.
Aquel destino me enamoró, como muchas partes de ese país. El Mar hace un contraste tan intenso con el desierto, que es difícil de creer lo que se ve. Son realmente dos elementos naturales de naturaleza opuesta, que conviven allí, creando un particular ecosistema y clima.
Tras quedarme contemplando el agua y las montañas de Jordania que estaban frente a mí (son las que pueden ver en las imágenes), fui a comer algo a Dekel Beach, que me había recomendado una amiga de allá.
Debo reconocer que hacer este post, seleccionar las imágenes y ver mi rostro en las fotos, me ha sorprendido, pues si bien amé y amo a Israel, y recuerdo a esos días con mucha felicidad, nunca había prestado atención a mi expresión de sincera y plena alegría en las fotos, creo que es un gran dato y una pista de por dónde seguir, jeje.
---
I hope you have enjoyed this landscape friends! I wish you a beautiful day!
Espero que hayan disfrutado este paisaje amigos! Les deseo un hermoso día!!
---
Thanks a lot for being here!
With love,
Muchas gracias por estar aquí!
Con cariño,
---
Pinmapple code: [//]:# (!pinmapple 29.53944 lat 34.94629 long A body of water inhabits the desert: my arrival at the Red Sea d3scr)
---
Device: iPhone 12 Pro
Translation: DeepL
Dispositivo: iPhone 12 Pro
Traducción: DeepL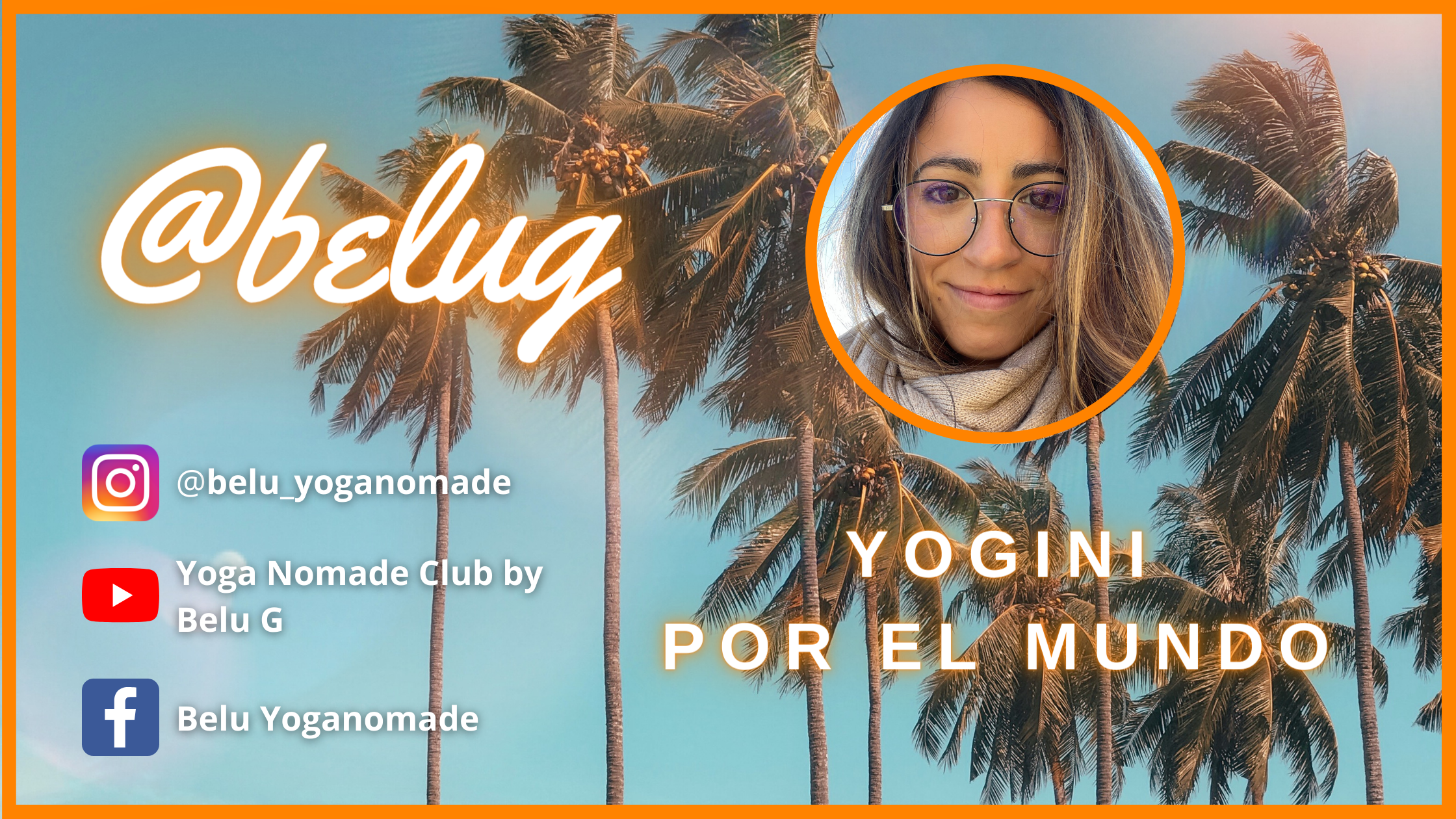 ---
For the best experience view this post on Liketu
---
---