Unboxing my heart || Thanks Hive [Esp - Eng]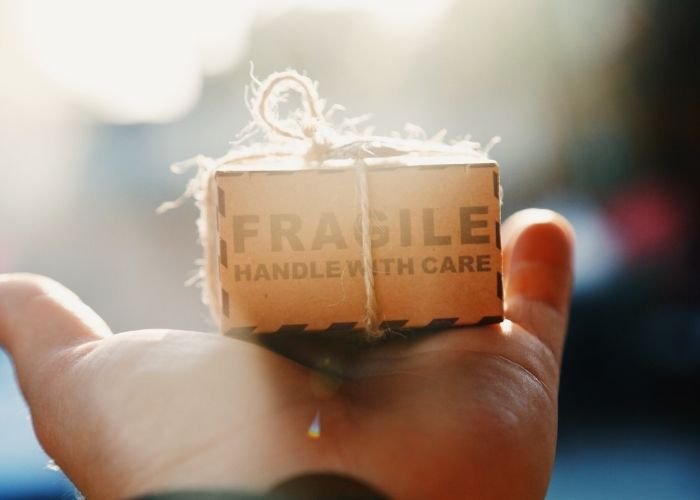 Photo by Jesse ramírez on Unsplash
La caja
La vida va haciendo que tu corazón vaya quedando en el fondo de una caja que lo va envolviendo para protegerlo, y sin darnos cuenta dejamos de sentirlo, de percibir sus latidos hasta que un día te mueven el piso y ese velo que te ciega se rasga para que entre la luz. Es un golpe seco, en un microsegundo percibes la realidad ahí plantada frente a tí, no se esconde, esta frente a tí para que puedas reconocerla y darle el lugar que le corresponde sin más ni menos.
Había llegado a ocultarme también que estaba pasando desapercibida, así lo malo no me pasaba pero tampoco lo bueno.
Deseaba cambiar esta situación pero no sabía cómo. Hacer éste unboxing es un proceso que ha tomado su tiempo, un tiempo que es particular para cada persona, un tiempo que nos permite reencontrarnos con nosotros mismos, redescubrirnos, amarnos nuevamente, confiar en nosotros mismos.
Es un proceso de sanación de ese niño herido, para que vuelva a sonreir y disfrutar la alegría de la vida, porque seamos sinceros, llegamos a un punto en nuestras vidas que nos preguntamos ¿Qué estoy haciendo con mi vida? ¿Por qué estoy viviendo esta situación?.
Es un viaje al interior definitivamente. En mi caso hace ya algunos años lo comencé, o tal vez siempre he estado en ese viaje porque el mundo con su ruido no permite que escuchemos nuestro corazón, nuestra alma, y hay veces que no lo queremos eschuchar porque esta llorando o adolorido; por eso lo empaquetamos para no escuchar ni sentir nuestro dolor.
The box
Life is making your heart stay at the bottom of a box that wraps it to protect it, and without realizing it we stop feeling it, we stop perceiving its beats until one day they move the floor and the veil that blinds you is torn so that the light can enter. It is a sharp blow, in a microsecond you perceive the reality planted there in front of you, it does not hide, it is in front of you so that you can recognize it and give it the place that corresponds to it without more or less.
I had also hidden from myself that I was going unnoticed, so the bad things did not happen to me but neither did the good things.
I wanted to change this situation but I didn't know-how. Doing this unboxing is a process that has taken time, a time that is particular to each person, a time that allows us to find ourselves again, to rediscover ourselves, to love ourselves again, to trust ourselves.
It's a process of healing that wounded child, to smile again and enjoy the joy of life because let's be honest, we reach a point in our lives when we ask ourselves: What am I doing with my life? Why am I living this situation?
It's an inner journey. In my case I started it some years ago, or maybe I have always been on that journey because the world with its noise does not allow us to listen to our heart, our soul, and sometimes we do not want to listen to it because it is crying or in pain; that is why we pack it so we do not listen or feel our pain.
---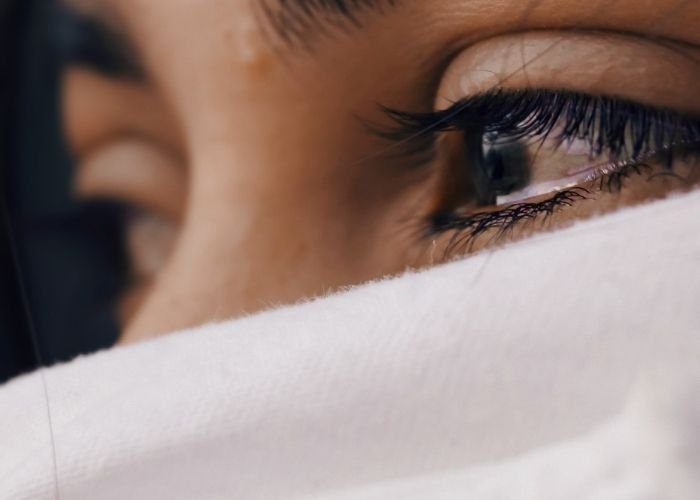 Photo by Luis Galvez on Unsplash

No sabía cuanto dolor puede sentir el alma
Hace 16 meses murió mi hermana menor Marisela, mi única hermana, como consecuencia de una enfermedad autoinmune de esas que dan a una persona por cada millón. Ese diagnóstico fua algo que nos marcó a toda la familia...
Vivir la muerte de un ser querido es doloroso, dios mío, no sabía cuanto dolor se puede sentir en el alma, en el corazón, lloras y lloras y no entiendes, te quedan en la mente esos últimos momentos que estuviste con ella, es algo que no se puede explicar, no hay razón, lógica; sólo dolor, tristeza y desesperanza.
Ves a tus padres llorar, a tus sobrinos llorar, quieres consolar y ser consolada a la vez. Es un dolor muy profundo...
Luego de escuchar las palabras de la doctora quien me dijo que ella había fallecido, y cuando pude verla, quedé sorprendida; su rostro estaba sereno, ya no sufría y eso me dió tranquilidad porque como reconocí más adelante, ella venía deteriorandose poco a poco.
Ha pasado un año y cuatro meses, he estado viviendo todo éste proceso de duelo junto a mis padres, mi hijo y mis sobrinos; todos juntos nos hemos apoyado. Hemos aprendido cada uno su lección particular.
La recordamos, la llevamos en nuestros corazones y la amamos aunque ya no este.
I didn't know how much pain the soul can feel
Sixteen months ago my younger sister Marisela, my only sister, died as a result of an autoimmune disease of those that happen to one person in a million. That diagnosis was something that marked the whole family....
Living the death of a loved one is painful, my God, I did not know how much pain you can feel in your soul, in your heart, you cry and cry and you do not understand, you keep in your mind those last moments you were with her, it is something that cannot be explained, there is no reason, no logic; only pain, sadness, and hopelessness.
You see your parents crying, your nephews and nieces crying, you want to console and be consoled at the same time. It is a very deep pain...
After hearing the words of the doctor who told me that she had passed away, and when I was able to see her, I was surprised; her face was serene, she was no longer suffering and that gave me peace of mind because as I later recognized, she was deteriorating little by little.
A year and four months have passed, I have been living this whole grieving process together with my parents, my son, and my nephews; we have all supported each other. We have each learned our particular lesson.
We remember her, we carry her in our hearts and we love her even though she is no longer with us.
---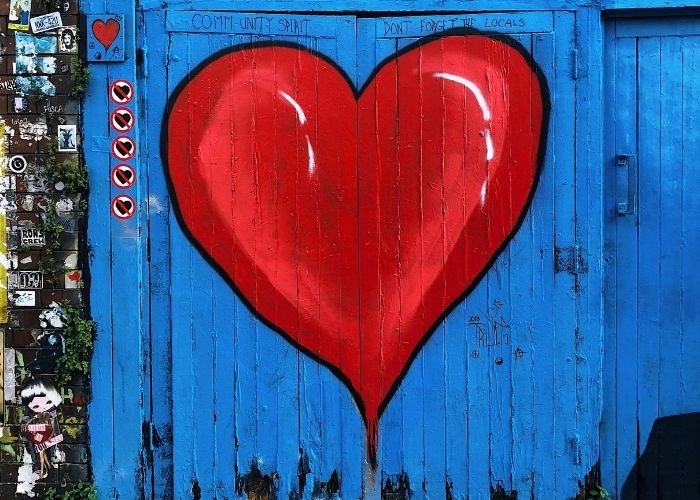 Photo by Jon Tyson on Unsplash

El amor nunca muere, sólo se transforma
Me he preguntado cómo es posible que Amemos aún más a alguien que ya no esta físicamente con nosotros, eso ha sido una revelación porque demuestra, para mí, que el amor Sí se transforma, no desaparece.
Sé que otras personas han perdido familiares, seres queridos; ahora he podido ponerme en su lugar, en esos momentos lo que necesitamos es un abrazo, un consuelo, un hombro en quien llorar.
Mi querido lector, si has vivido la pérdida de un ser amado, te entiendo, conozco ese dolor que abruma tanto que no sabes cómo lidiar con ello.
Lo único que puedo decir es que te aferres a tu fé tu espiritualidad; al amor de los que aún estan contigo hijos, padres, hermanos, amigos. Aferrate a la vida, a lo bello que te rodea, recuerda con amor, dulsura, con risas y picardía a tu ser querido que ya no esta contigo.
Sí, el dolor va bajando; sí, siempre lo vamos a recordar; sí, duele su ausencia; sí, aún los amamos; sí, vas aceptando que ya no estan y sí, nosotros seguimos aquí para vivir nuestra vida llevandolos en nuestros corazones... en un corazón desembalado...
Love never dies, it only changes
I have wondered how it is possible for us to Love even more someone who is no longer physically with us, that has been a revelation because it shows, for me, that love does transform, it does not disappear.
I know that other people have lost family members, loved ones; now I have been able to put myself in their place, in those moments what we need is a hug, a comfort, a shoulder to cry on.
My dear reader, if you have experienced the loss of a loved one, I understand you, I know that pain that overwhelms you so much that you do not know how to deal with it.
The only thing I can say is to cling to your faith, your spirituality; to the love of those who are still with you, children, parents, siblings, friends. Hold on to life, to the beauty that surrounds you, remember with love, tenderness, laughter, and mischief your loved one who is no longer with you.
Yes, the pain goes down; yes, we will always remember them; yes, it hurts their absence; yes, we still love them; yes, you are accepting that they are gone and yes, we are still here to live our lives carrying them in our hearts... in an unpacked heart.....
---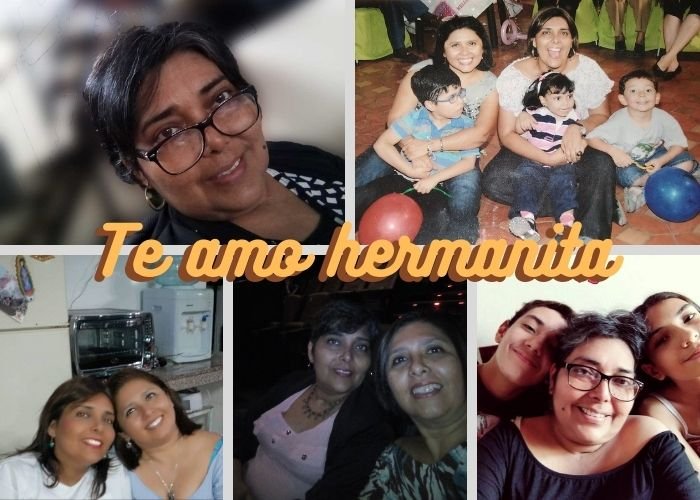 Images and design @belkisrondonp

---
Gracias Hive 💚
Porque aquí he podido compartir lo que he vivido 😪, sé que no soy la única y es por eso que he hecho el Unboxing de mi corazón.
Thank you Hive 💚
Because here I have been able to share what I have lived 😪, I know I am not the only one and that is why I have done the Unboxing of my heart.

---
🔹Banner desing whit Canva
🔸Translate whit Deepl
🔹Photos Unsplash
🔸Footer desing whit Canva

---
---