Growing Hive blockchain stake with a 10K HP milestone
Don't get me wrong, I love all the secondary layer tokens that I am invested in because of the amazing communities behind them like gaming (SPS, DEC, STARBITS, SIM or LVL) or financial (LEO, LBI, CTP, VYB or POB), but my first love is HIVE. Being the base layer cryptocurrency on Hive blockchain it has utility value that is boosted by all the projects that get developed in this feeless ecosystem.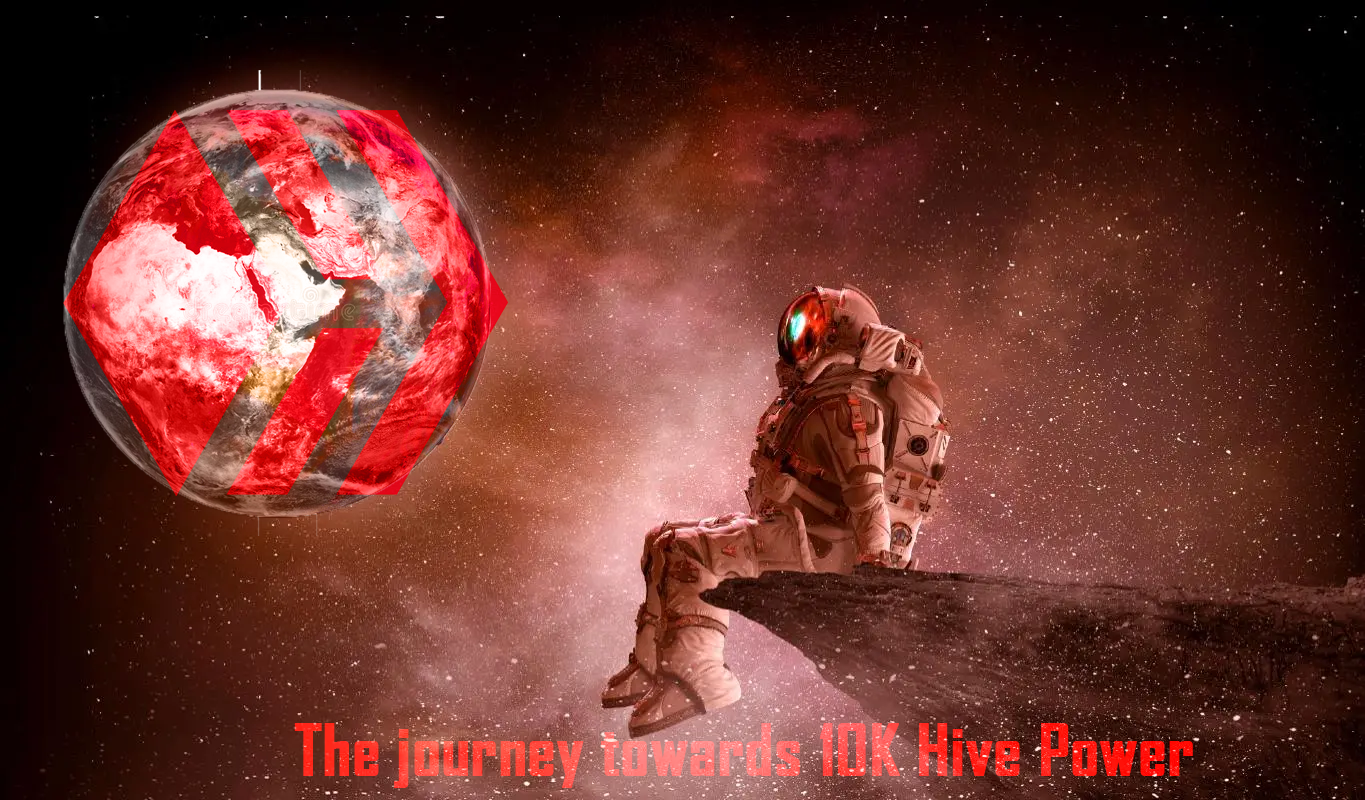 Let's not forget that this year we have two airdrops for HIVE holders: one from Speak Network that already started in the form of Larynx Miners and another that will come during the year for a new blockchain game known as Ragnarok. So you see, the benefits of this base layer extend into more uses cases and bring more revenue. On top of that, the value is harvested from the main scope of the token and that is received rewards from content creation and curation.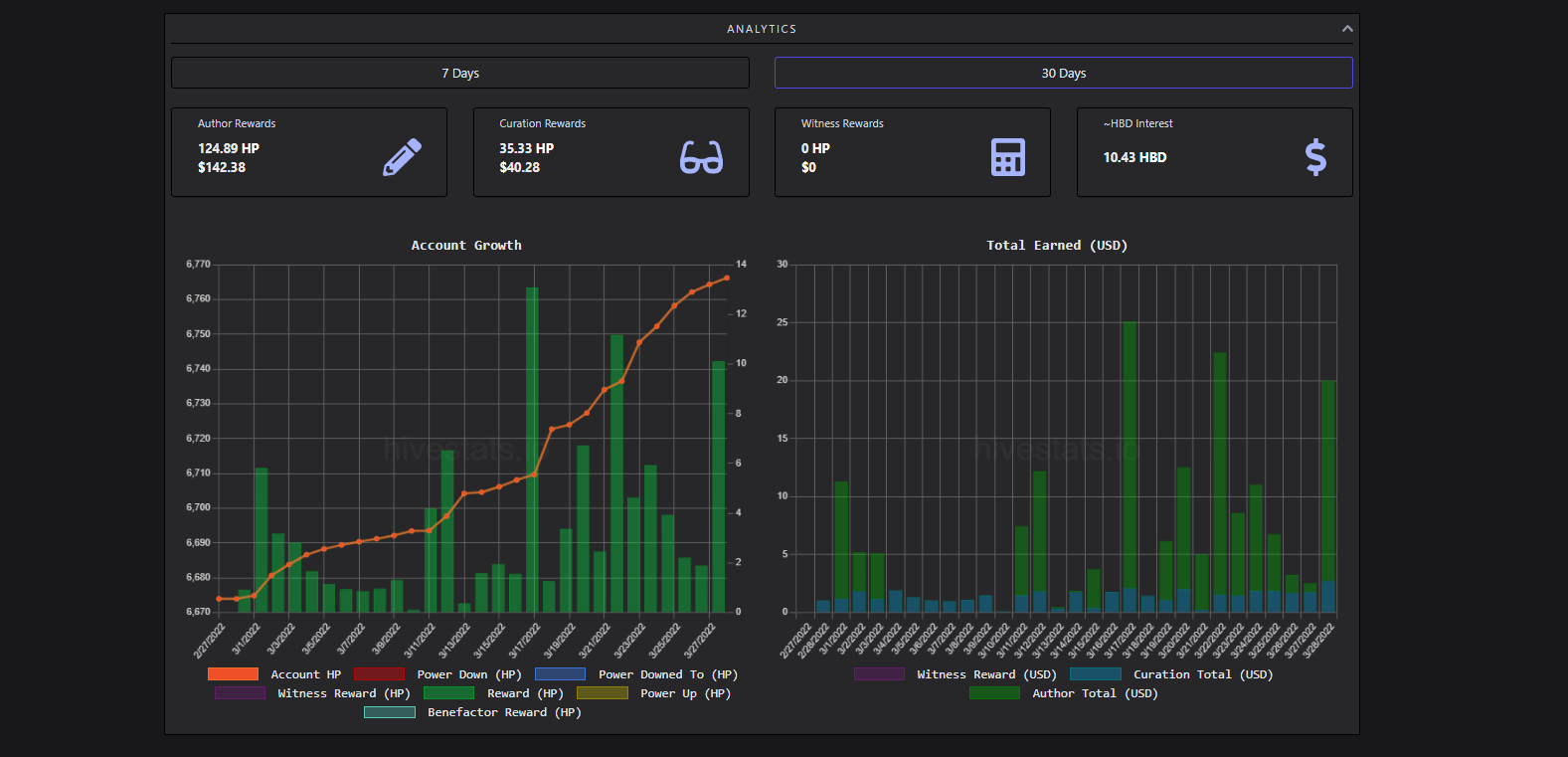 Looking at some analytics from HiveStats, we can see that in the last 30 Days I had an account growth structured in Author rewards of 124.89 HIVE worth $142.38 and Curation rewards of 35.33 HIVE worth $40.28. Cumulating both revenue channels I end up with 160.22 HIVE worth $182.66 for the month. At the moment my Hive balance stands at 6,776.353 HP, which means that until the 10,000 HP target I need to gather more than 3,223 HP. At a median rate of 160 HP per month that would translate into 20 Months or about 1.7 Years. Is it too long...? I think this would take more than expected and probably I need to help speed up reaching the target with some other revenue channels.

I am participating in several Diesel Pools on TribalDex and probably I will redirect some of the gains to exchange to HIVE and powerup. As well I am tapped into most important Hive blockchain games like Splinterlands, DCity, RisingStar or DCrops which should provide additional revenues as well. I intend to complete the goal by the end of the year if not sooner. I also have 700 Liquid HIVE which I might use for that if needed as well. I feel that getting to 10,000 HP simply proves that I am a serious user of the Hive ecosystem and that I am well invested in its future. Let's see how I manage to reach this goal, but nevertheless laying it down provided more motivation and focus on it.
What are your goals in regards to HIVE and HIVE Power?
Posted Using LeoFinance Beta
---
---