Binance Launchpad - An opportunity to make some fast profits
Binance Launchpad allows emerging projects to raise capital from a platform that is already used by most of the crypto world. The Launchpad is a module that supports new crypto through a ready-to-go fundraising platform and is risk-free from being a target from bad actors through proven security and experience. Having a tremendous pool of users usually, the launchpads are very successful and provide x10 profits and more considering the Binance due diligence for the launched projects that are happening once a month or few months. And today I have just participated in the Beta Finance launch and I will describe below the entire process.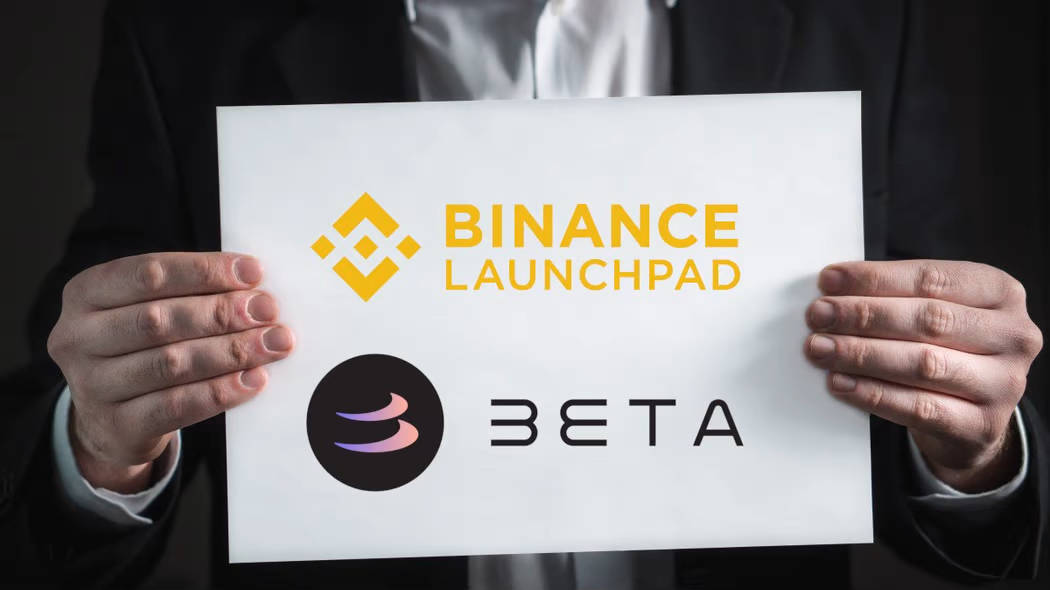 Beta Finance is a permissionless money market for lending, borrowing, and short-selling crypto which was added to the Binance Launchpad. The first step for the investors to get a piece of the pie was to hold BNB on Binance platform in order to be calculated as a means of being whitelisted and also to be part of the calculation through which each investor can buy in a proportional amount of BETA cryptocurrency. This started on 30-September-2021.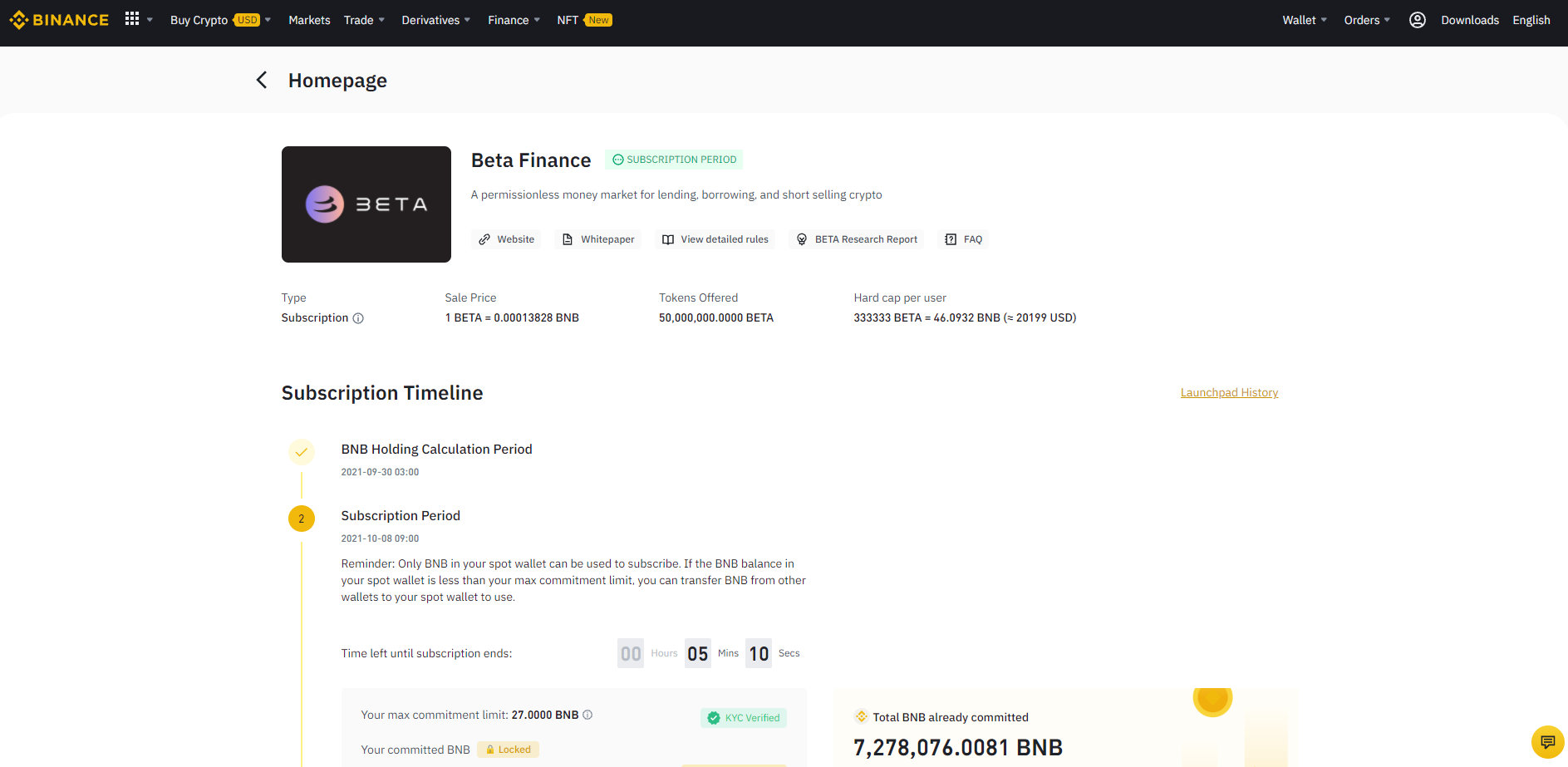 Next, it followed the Subscription Period until 08-October-2021 where all the BNB held on Binance would be calculated and an average is considered as the max amount that anyone could subscribe to buy-in. Due to a tremendous number of investors, you will see that even if you held 40 BNB on Binance, you might be lucky if you can buy in with a portion of that, anything above 0.10 BNB is great.
The Calculation Period simply took care of the mathematics and the number of BNB that anyone can invest into Beta Finance crypto. This usually takes the public sale token supply and divides it into the total BNB from the base calculation to see how much each investor could buy in as a share from the pool and the number of tokens he would be able to get.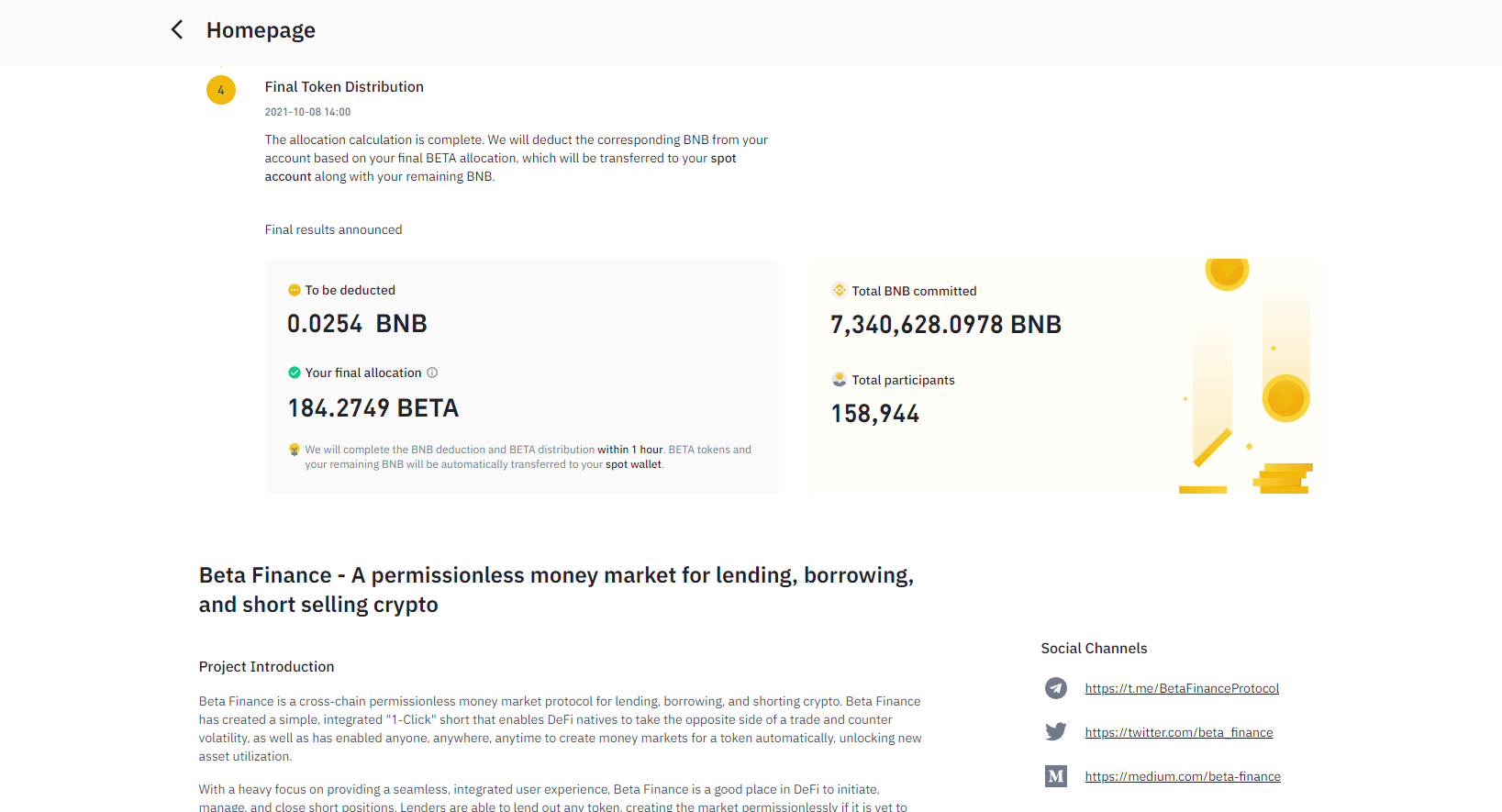 Once the calculations are completed the token distribution takes place where a portion of your BNB tokens are deducted and instead, you get BETA tokens. As you can see in my case that was only 0.0254 BNB which got me 184 BETA. Onc I got those the market was opened and I could trade those right away for BNB. After some spikes, I decided to sell at 0.0069523 BNB which brought me 1.2792232 BNB in total. That leaves me with a profit of 1.2538232 BNB that is worth about $530 (or x50 profit). I think this is a nice profit just for holding BNB on Binance and getting into action at the right moment.
Posted Using LeoFinance Beta
---
---