NEWS - Meet our Columnists / Presentación de nuestros Columnistas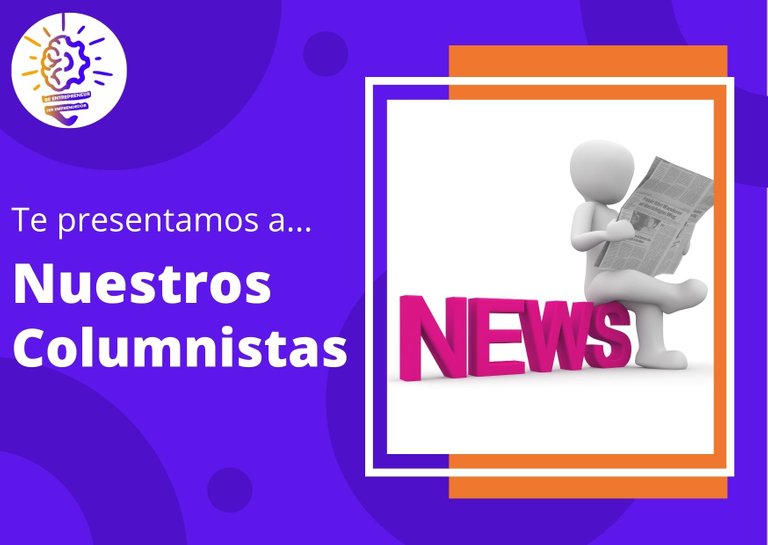 Español
Saludos emprendedores de esta Colmena 💡
Hace poco más de un mes iniciamos este viaje de emprendimiento dentro de Hive, con muchas ideas y proyectos que proponer a la comunidad, hasta ahora hemos ido calentando motores con algunas iniciativas mientras vamos consolidando el equipo que será parte de @BeEntrepreneur.
Por eso queremos compartir hoy gratas noticias de algunos miembros que se han ido incorporando y que ya han presentado en nuestro feed comunitario algunas publicaciones interesantes que nos pueden guiar en este viaje del emprendedor. Ellos estarán compartiendo semanalmente algunos temas vinculados al emprendimiento desde el enfoque que vislumbramos en nuestro post de introducción: Welcome to Entrepreneur - A Community of Entrepreneurs with Conscience para generar espacios de discusión, reflexión y crecimiento que apunten al enriquecimiento no solo de nuestros conocimientos, sino también de las aptitudes y habilidades que requerimos para mejorar nuestros emprendimientos o en nuestro aspecto personal.
De este modo, nos complace presentarles a 4 personas que traen propuestas muy interesantes para nuestra Comunidad:
English
Greetings entrepreneurs of the Hive 💡
A little over a month ago we started this journey of entrepreneurship within Hive, with many ideas and projects to propose to the community, so far we have been warming up engines with some initiatives while we are consolidating the team that will be part of @BeEntrepreneur.
That's why today we want to share some great news from some members who have been joining us and who have already presented in our community feed some interesting publications that can guide us in this entrepreneur's journey. They will be sharing weekly some topics related to entrepreneurship from the approach we envisioned in our introductory post: Welcome to Entrepreneur - A Community of Entrepreneurs with Conscience to generate spaces for discussion, reflection and growth that aim to enrich not only our knowledge, but also the skills and abilities we need to improve our ventures or our personal aspect.
In this way, we are pleased to introduce 4 people who bring very interesting proposals for our Community:
---
---
Yadira Melgar conocida en nuestra colmena como @yadimelgar, es Filósofa de profesión, Empresaria Networker, hoy en día se desempeña como mentora de negocios y de vida, creando equipos de trabajo. Además es Líder Coach, Practicioner en PNL. Entrenadora de Liderazgo. Es Conferencista en el área de Liderazgo y vida con propósito. Autora del libro: "Influencer con Propósito".
En su columna "Emprender con Propósito" nos regala una mirada a la razón esencial de los pasos que damos a la hora de emprender, ir más allá de nuestros propios deseos y aprender a conectar con el sentido global de nuestras acciones buscando el impacto en otros.
Yadira Melgar known in our hive as @yadimelgar, is a Philosopher by profession, Entrepreneur Networker, today she works as a business and life mentor, creating work teams. She is also a Leader Coach, NLP Practitioner. Leadership Trainer. Author of the book: "Influencer with Purpose".
In her column "Entrepreneurship with Purpose" she gives us a look at the essential reason for the steps we take when it comes to entrepreneurship, to go beyond our own desires and learn to connect with the global meaning of our actions looking for the impact on others.

---
Milagros Lozada, conocida como @morito13, se formó académicamente en Ingeniería Industrial, con experiencia en Mentoría de Negocios. Coach de Propósito. Empresaria y cofundadora de la firma EMA Asesores.
Su espacio: "Emprender desde el Ser" es una ventana para el intercambio de conocimiento y experiencias, como una posibilidad para transitar juntos, el camino de emprender tomados de la mano.
Milagros Lozada, known as @morito13, is academically trained in Industrial Engineering, with experience in Business Mentoring. Purpose Coach. Entrepreneur and co-founder of the firm EMA Asesores.
Her space: "Entrepreneurship from the Self" is a window for the exchange of knowledge and experiences, as a possibility to walk together, the path of entrepreneurship hand in hand.
---

Celsa Pérez, identificada en nuestra cadena de bloques como @mosa71, es Licenciada en Administración de Empresas. Coach Ontológico, Máster Coach en PNL y dicta talleres de formación tanto en el ambiente empresarial como enfocados en el crecimiento personal en diferentes áreas.
El vuelo del emprendedor es su columna, creada para compartir experiencias de emprendimiento desde la mirada de la PNL.
Celsa Pérez, identified in our blockchain as @mosa71, has a degree in Business Administration. Ontological Coach, Master Coach in NLP and dictates training workshops both in the business environment and focused on personal growth in different areas.
The entrepreneur's flight is her column, created to share entrepreneurial experiences from an NLP perspective.

¡Bienvenidas a todas! Gracias por animarse a emprender este viaje junto a nosotros.
Si deseas leer más sobre sus espacios, visita estas publicaciones:
Welcome to all of you! Thank you for joining us on this journey.
If you want to read more about their spaces, visit these publications:
---
---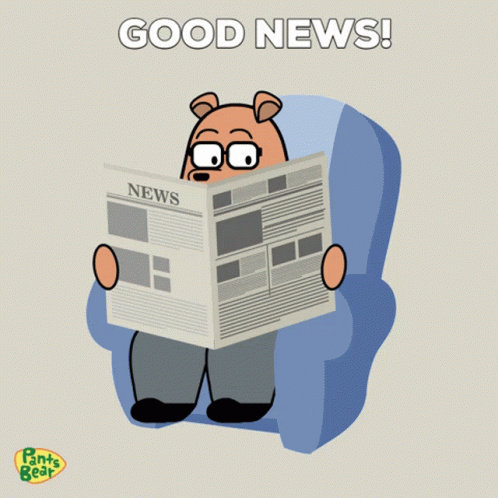 ---
Únete a nuestra Comunidad y se parte de esta oportunidad única de crecimiento dentro de Hive, donde queremos "Emprender con Consciencia".
Join our Community and be part of this unique opportunity for growth within Hive, where we want to "Entrepreneur with Conscience".

---

Traducción realizada con DeepL / Translation made with DeepL.
Banners realizados en Canva con los elementos disponibles en su versión gratuita / Banners made in Canva with the elements available in its free version.
Gift disponible en el frontend de Peakd / Gift available in Peakd frontend.
Logos cortesía de las comunidades / Logos courtesy of the communities.
---

---
---