New Fineline Pen for my Artworks on #marketfriday
( EN / DE ) Maybe you've already seen some of my neurodrawings here? It's a lot of fun but you always need new fineliner pens for it. Today I went to buy new ones. All nicely documented for the #marketfriday by @dswigle :-)
So sorry, the pictures are not that good, seems I missed to clean up the lense.
The selection of all kind of pens is quite large, but for this there is a block on which you can try out the pens: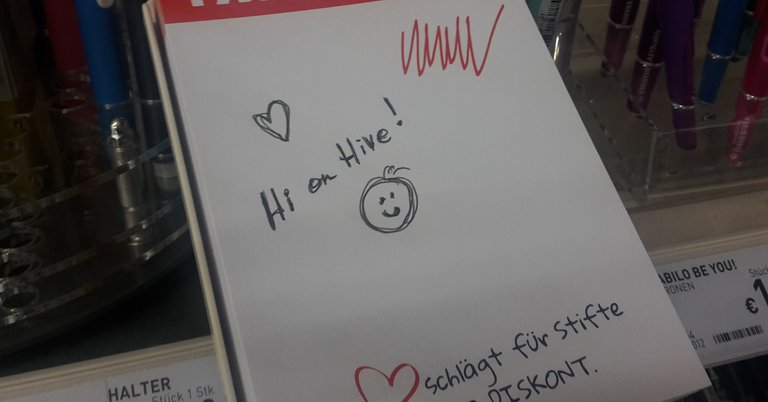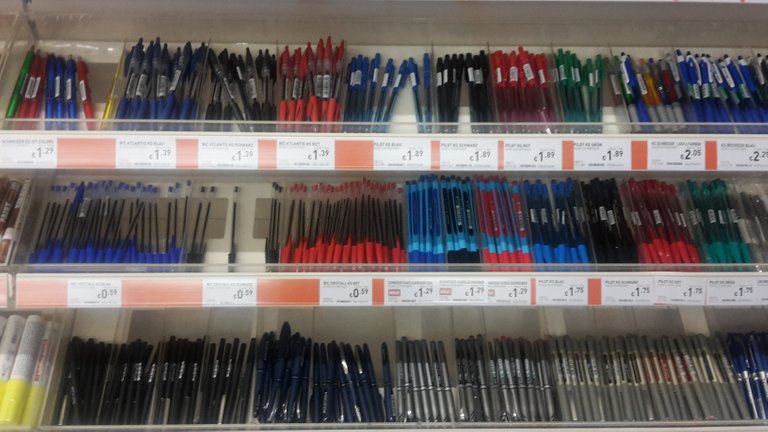 I decided quite quickly on a model wich you can refill when it is empty. These pens not only look great, but also feel good in the hand. And they come in all sorts of colors!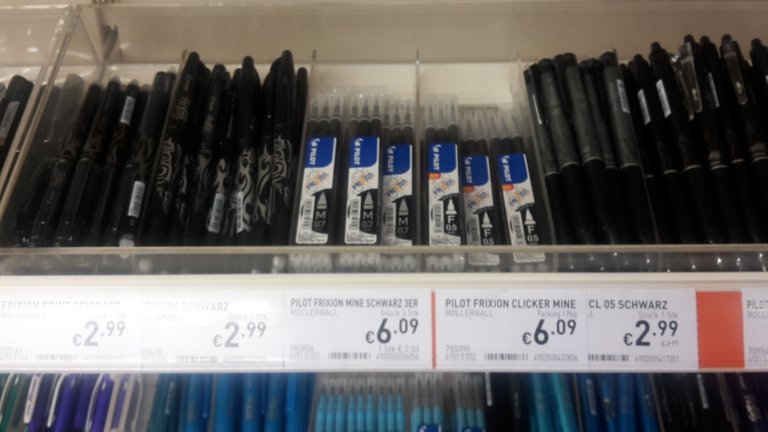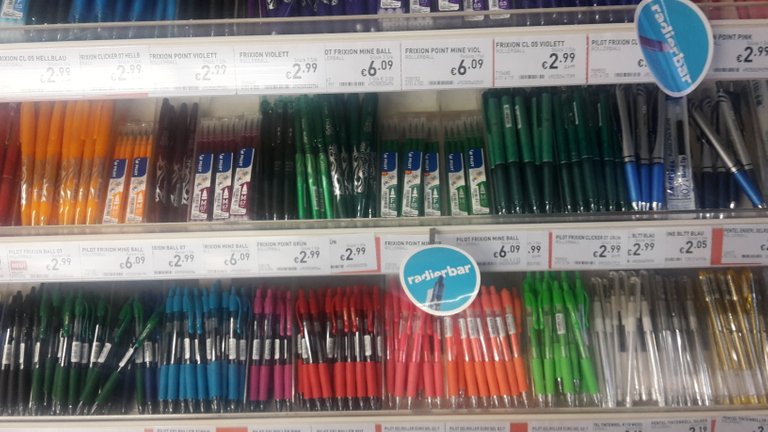 If the pen proves itself I will buy perhaps once other colors in addition. For the moment, a pen with 3 refill mines in black color is enough for me. I was amazed at how quickly I had found and could decide.
So... on to the shelf with the copy paper. I wanted one that was a little thicker than regular. Should be easy to find, right? Ha Ha....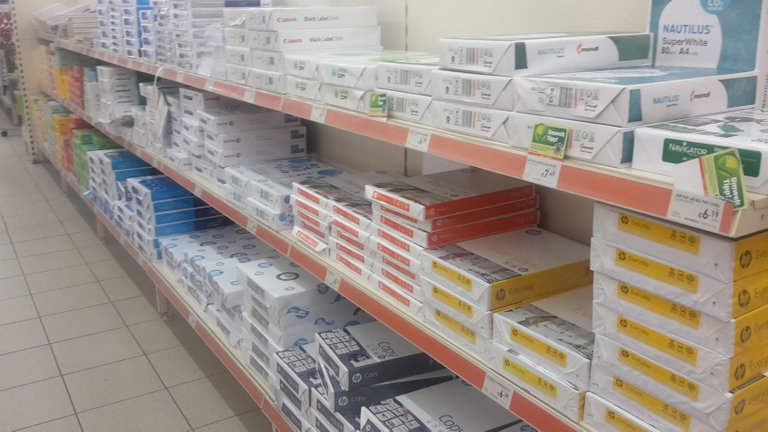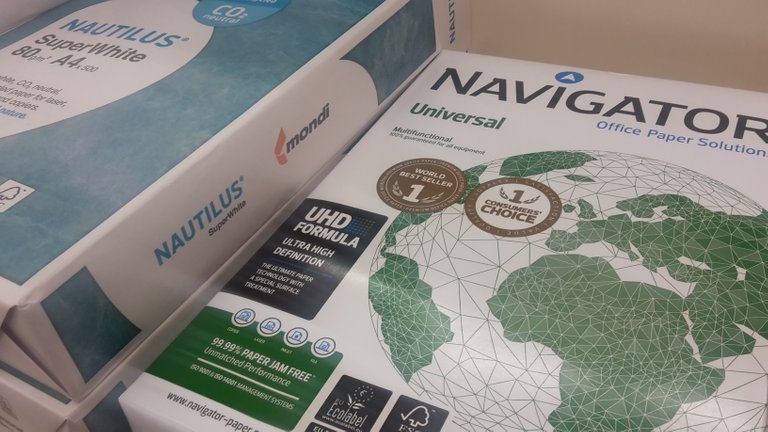 That was a little more difficult than the pen. Who needs so much different copy paper??? But finally I found one with 120g, which I hope is good: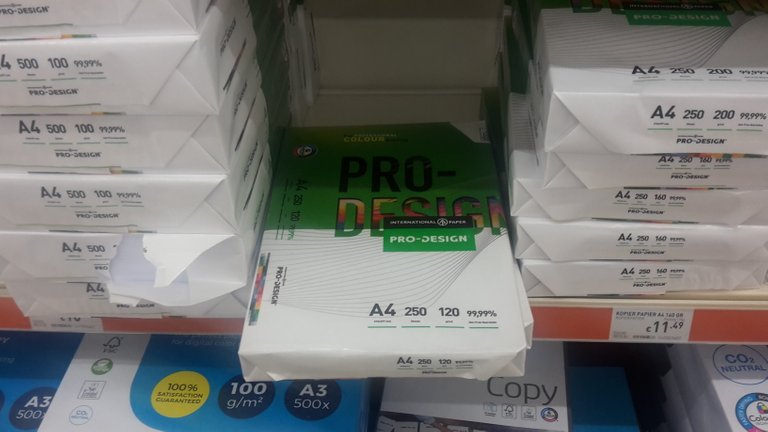 Thus, my purchases were completed and I had time to look around a little for you and the #MarketFriday. It's just incredible how many things they have for sale!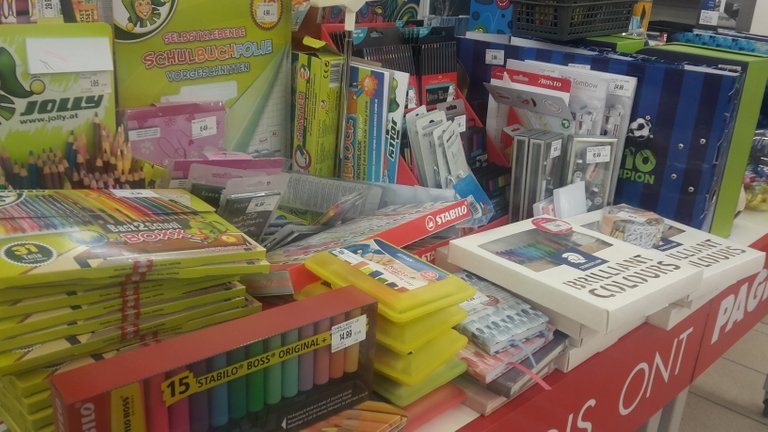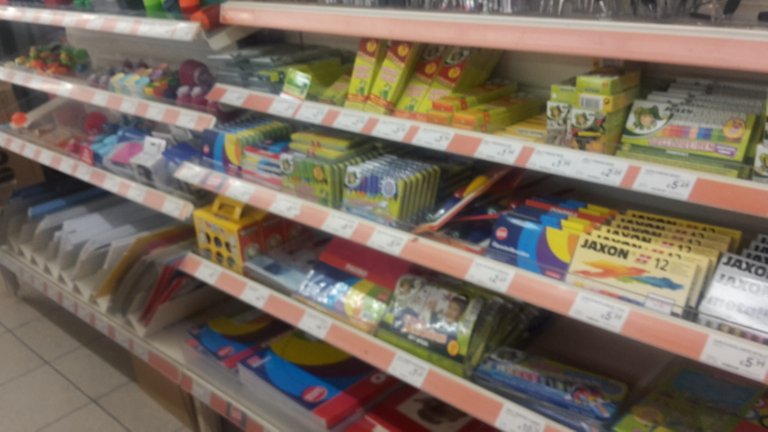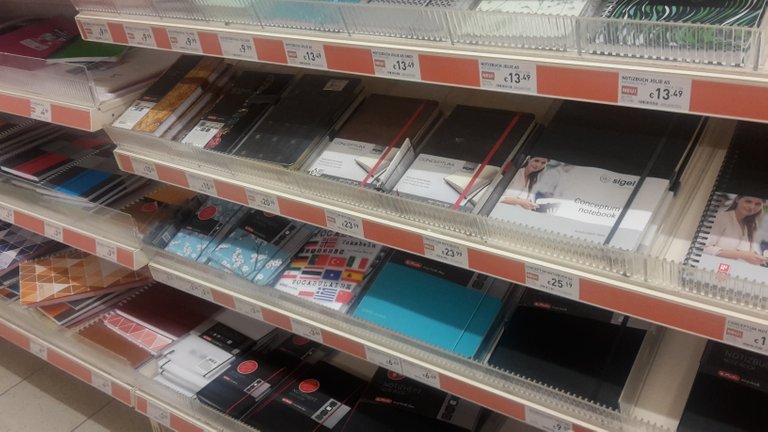 Oh these pretty note books! I love them. But I already have one or two of them ;-) how many notebooks are enough? But I could resist :-)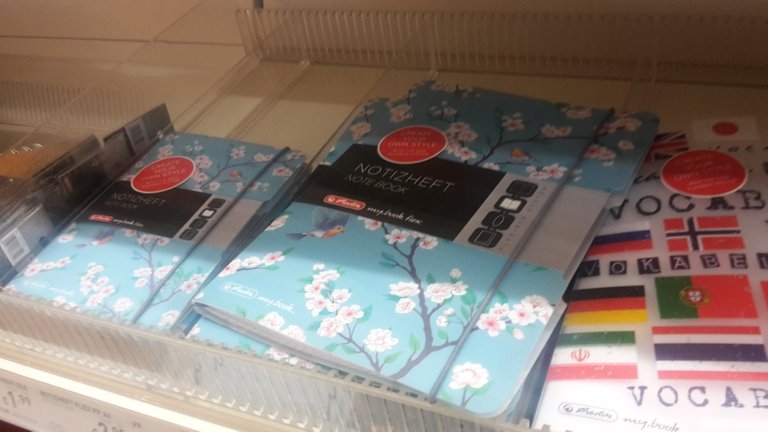 Craft supplies as far as the eye can see!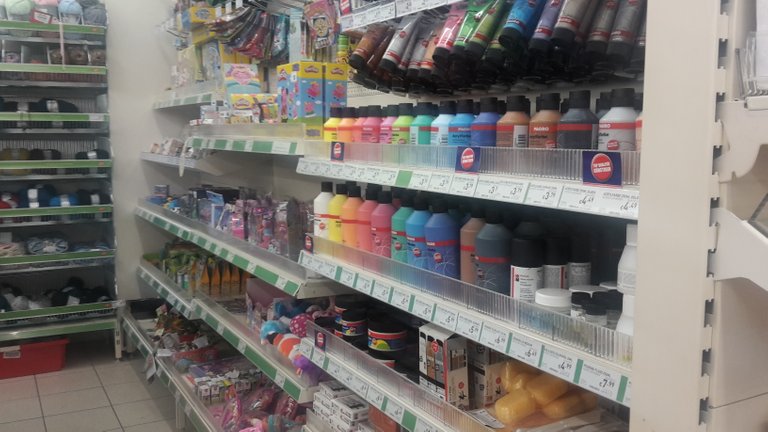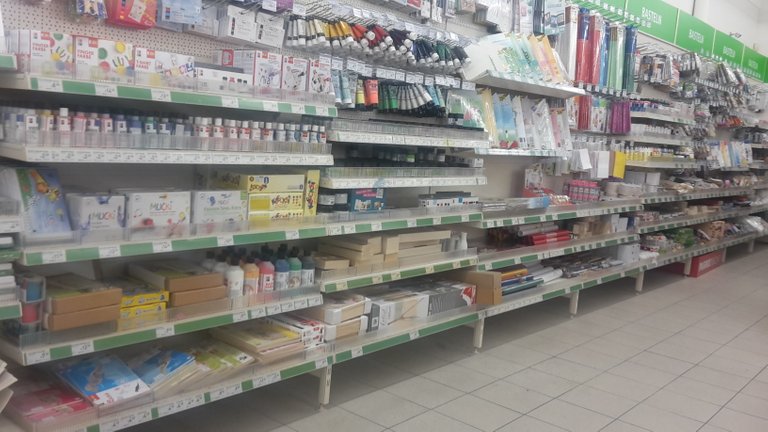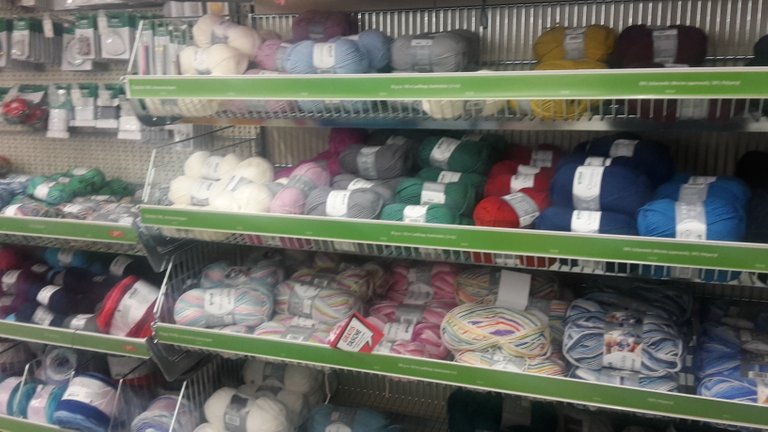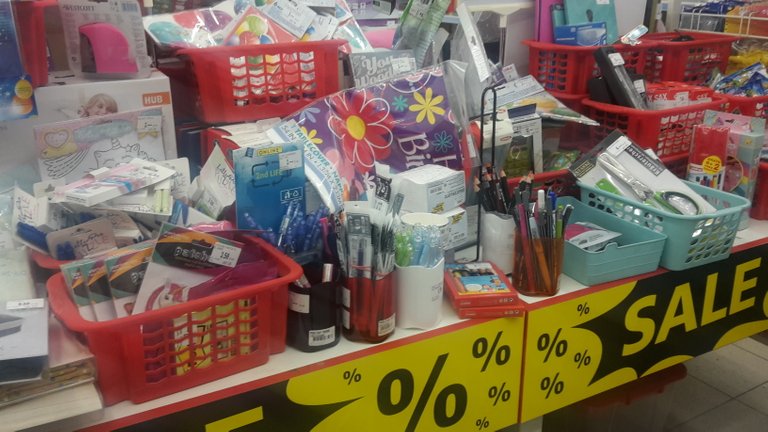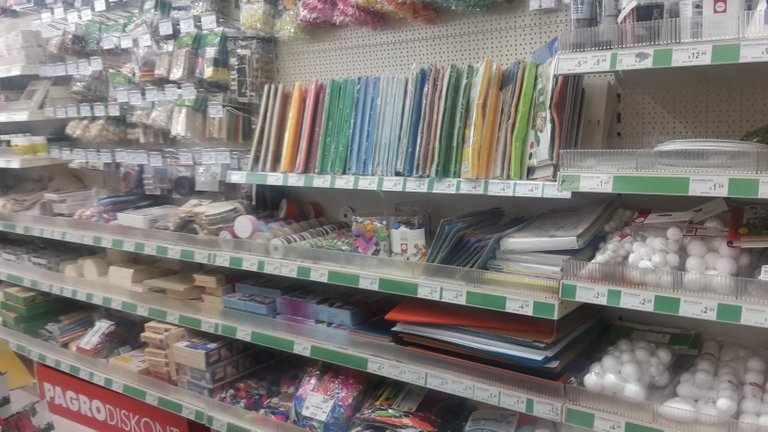 Does anyone need a glue?
;-) Hope you have enough time to find the right one: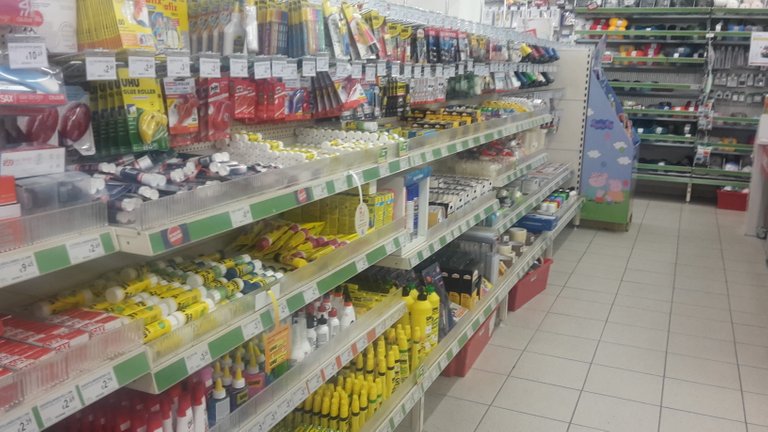 And a lot of christmas and halloween stuff: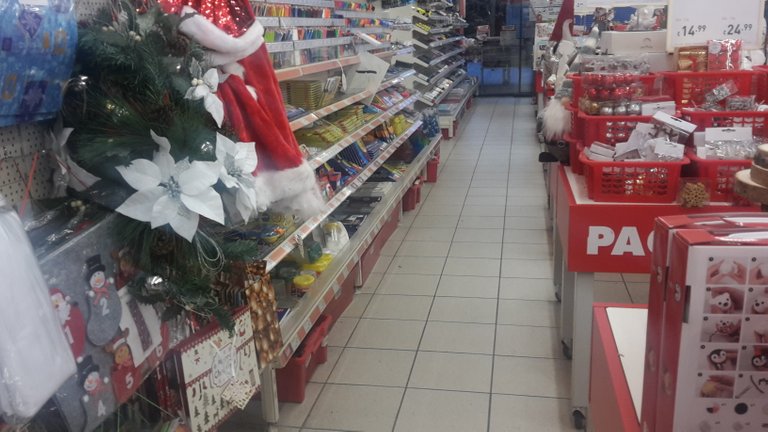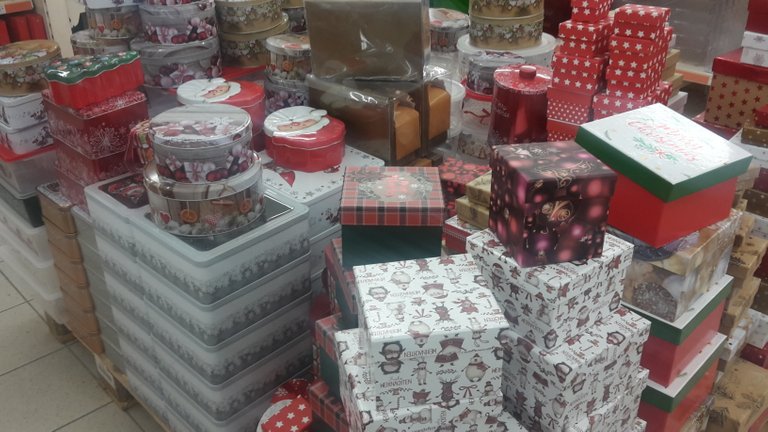 ---
---
DEUTSCH / GERMAN
Vielleicht hast du schon mal meine Neurozeichnungen hier gesehen? Es macht total viel Spaß aber man braucht auch immer wieder neue Fineliner Stifte dafür. Heute war es wieder einmal soweit, dass ich mich aufmachte um neue zu kaufen. Das alles schön dokumentiert für den #marketfriday by @dswigle :-)
Die Auswahl ist immer recht groß, aber dafür gibt es einen Block auf dem man die Stifte ausprobieren kann :-) Ich habe mich recht schnell für ein Modell entschieden, bei dem man die Miene austauschen kann, wenn sie leer ist. Diese Stifte sehen nicht nur toll aus, sondern liegen auch gut in der Hand. Und es gibt sie in allen möglichen Farben. Wenn sich das Modell bewährt kommen später vielleicht andere Farben dazu. Momentan reicht mir ein Stift mit 3 schwarzen Nachfüllminen.
Ich war überrascht, wie schnell ich den Stift gefunden hatte. Also auf zum Regal mit dem Kopierpapier. Ich wollte ein etwas dickeres aussuchen, das sollte doch auch recht schnell gehen, oder? Ha Ha...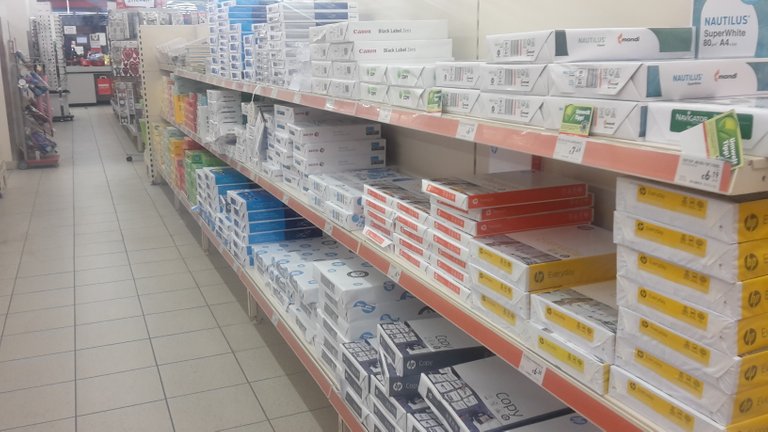 Das war etwas schwieriger als der Stift. Wer braucht denn bitte soviel verschiedenes Kopierpapier??? Aber schließlich fand ich eines mit 120g, von dem ich hoffe, dass es gut ist.
Somit waren meine Einkäufe abgeschlossen und ich hatte Zeit, mich für euch und den #MarketFriday ein wenig umzusehen. Es ist immer wieder unglaublich was es dort alles gibt!
Oh diese Notiz Bücher! Ich liebe sie. Beinahe hätte ich schon wieder eines gekauft. Aber ich habe schon das ein oder andere davon ;-) wieviele Notizbücher sind genug? Aber ich konnte widerstehen :-)
Bastelsachen soweit das Auge reicht!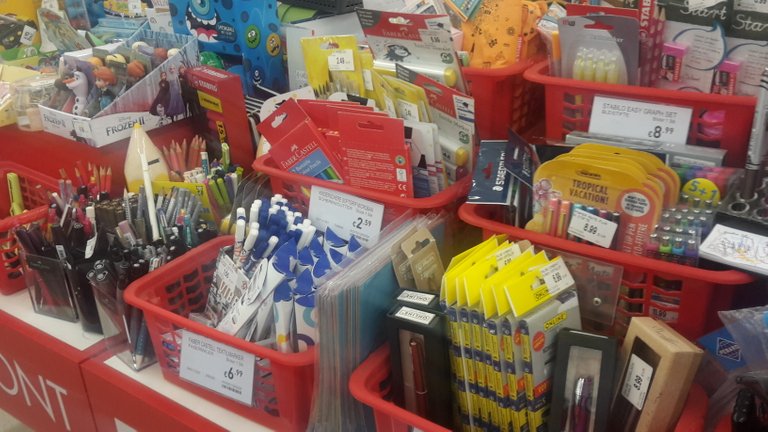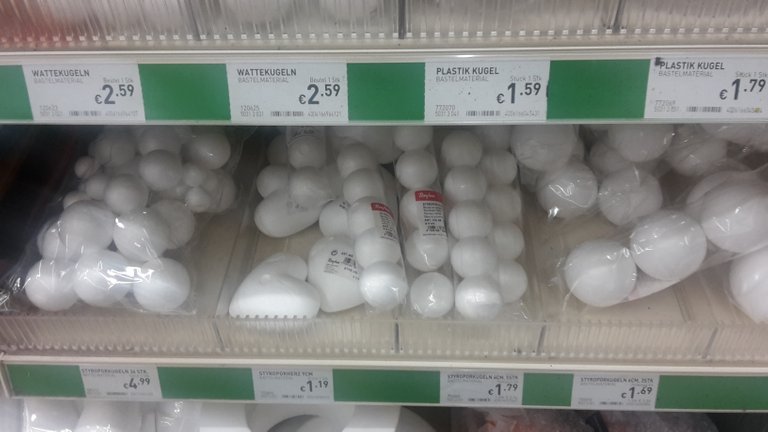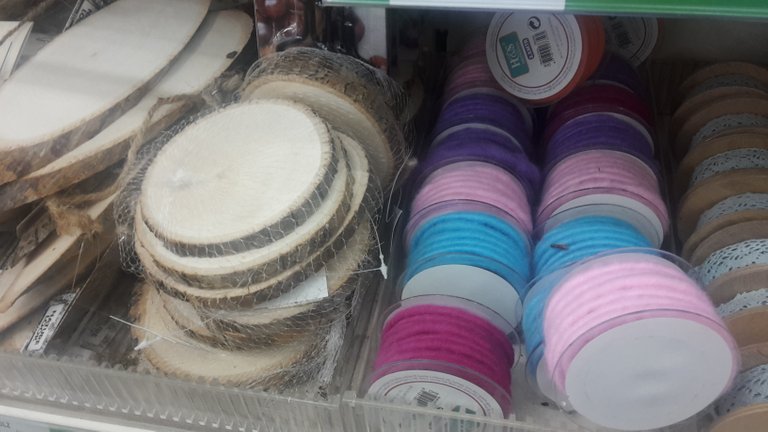 Und natürlich Halloween und Weihnachtssachen dabei: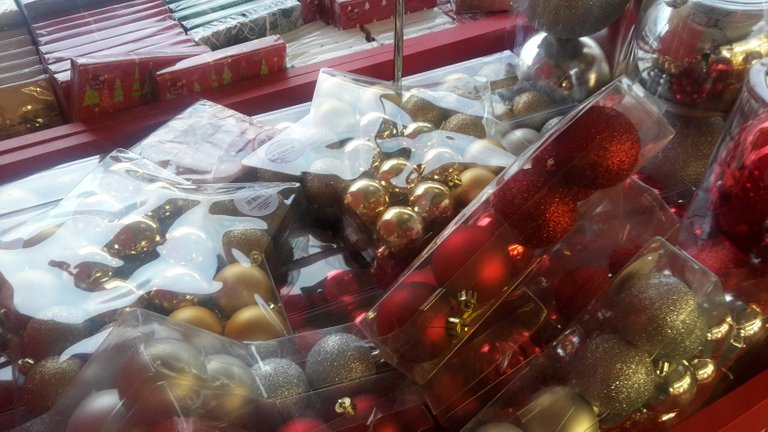 ---
---
END OF THE STORY: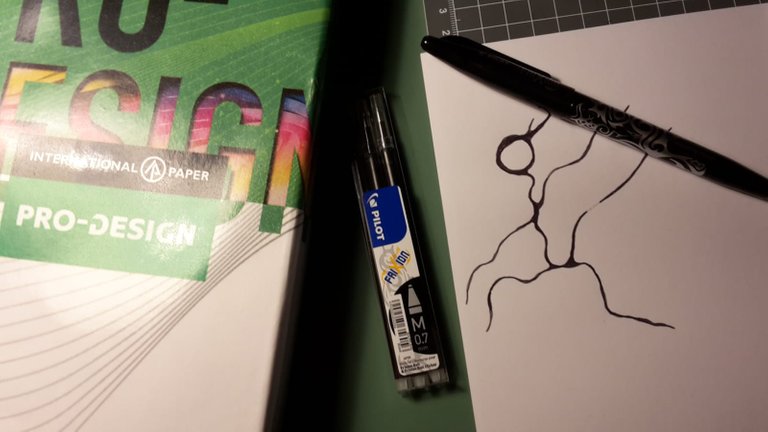 That was todays purchase. The paper is very good. I'm not so sure about the pen anymore, it seems to be an erasable pen. Oh well, I will just try it out the next few days. Probably can give the refills back to the store if they not what I need for my drawings
Das war mein heutiger Einkauf. Das Papier ist sehr gut. Mit dem Stift bin ich mir nicht mehr so sicher, es scheint ein löschbarer Stift zu sein. Nun gut, ich werde es einfach die nächsten Tage ausprobieren, wenn es nicht passt kann ich zumindest die Minen noch zurückgeben.
As always, I hope you enjoyed :-) Yours, B.
---
all pictures (even the bad ones) by @beeber
you may find informations about the MarketFriday here: https://ecency.com/hive-196308/@dswigle/harvesting-a-market-friday
---
---