My World Famous "Aunts Spaghetti"
This recipe has actually been a tradition in my life for more than 30 years. When my nieces and nephews were little they loved it so much that this pasta recipe was given the name "Aunts Spaghetti".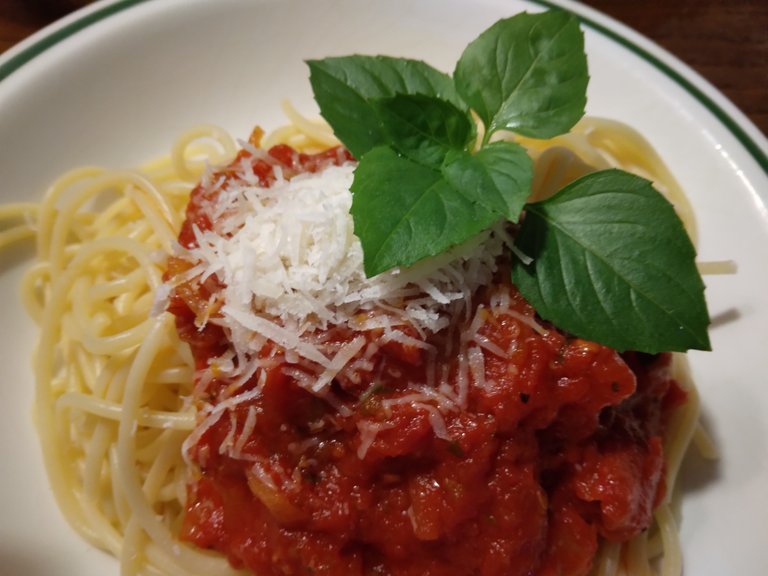 Now those kids are grown and have kids of their own, my grandnieces and grandnephews. But the Aunts Spaghetti are still as popular as ever, even if we would now have to rename it "Great Aunts Spaghetti"!
The joke is, it's a very simple recipe for pasta with tomato sougo. And yet I'm always asked to cook it for family because they say it tastes best the way I prepare them, which of course makes me hugely happy.
Ingredients: Peeled tomatoes, tomato paste, olive oil, onion, garlic, oregano, salt, fresh basil, spaghetti, parmesan
Zutaten: Geschälte Tomaten, Tomatenmark, Olivenöl, Zwiebel, Knoblauch, Oregano, Salz, frisches Basilikum, Spaghetti, Parmesan
Chopped onion saute in olive oil until nice and translucent, then add peeled garlic. Kein geschnittenen Zwiebel in Olivenöl schön glasig andünsten, dann geschälten Knoblauch dazupressen.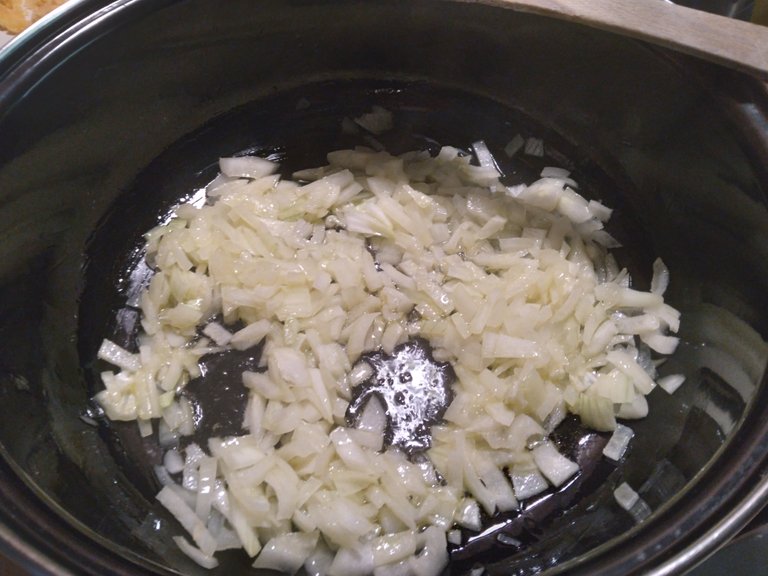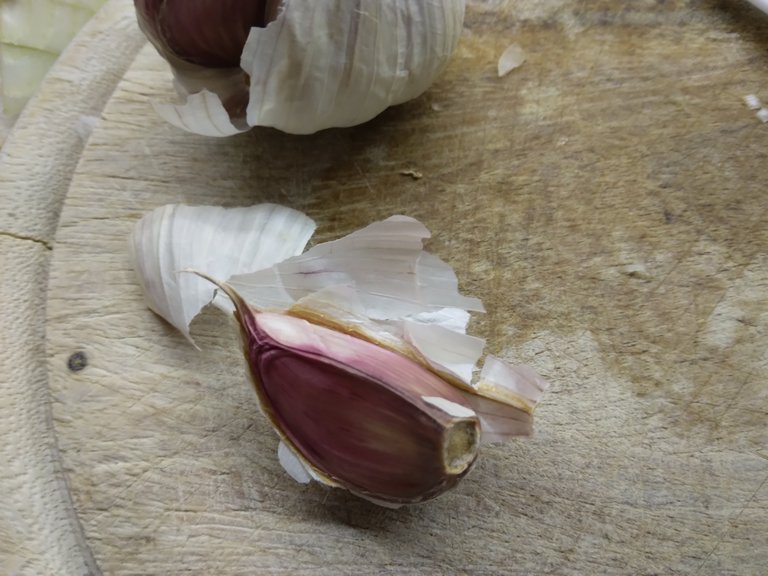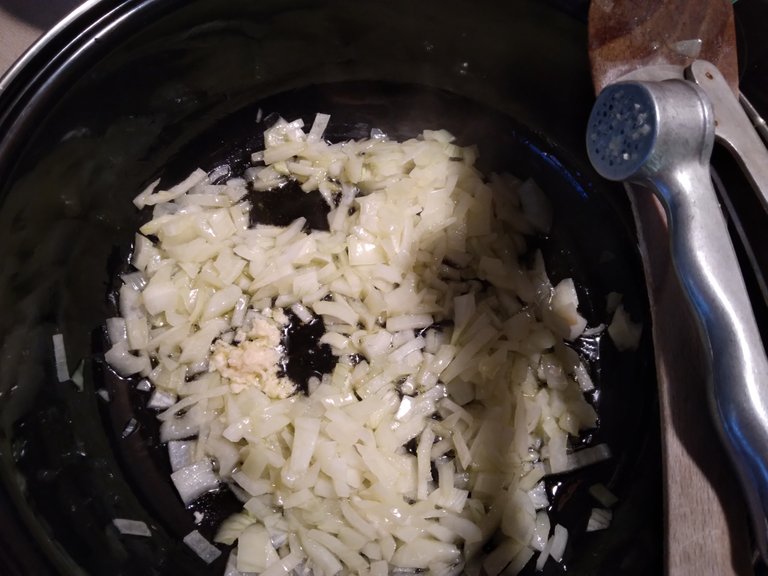 Sauté tomato paste and oregano briefly, then add the peeled, chopped tomatoes with their tomato juice.
Tomatenmark und Oregano kurz mit anbraten, dann die geschälten, geschnittenen Tomaten mit ihrem Tomatensaft dazu geben.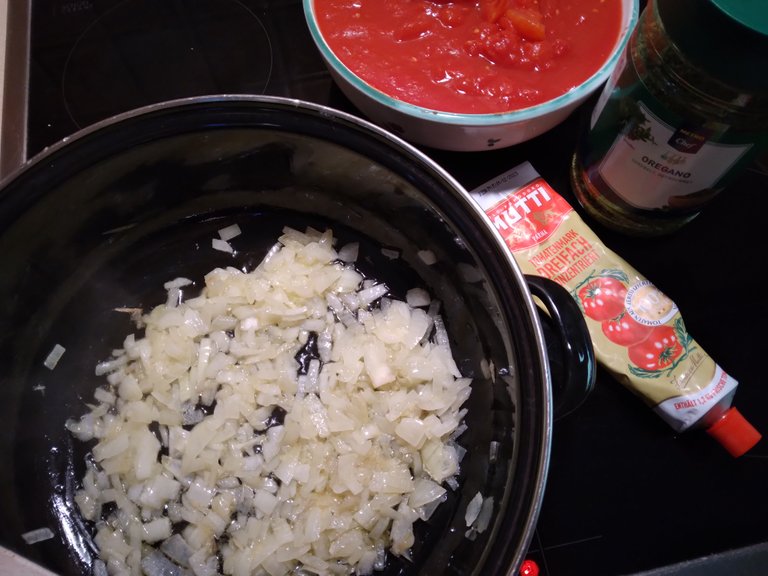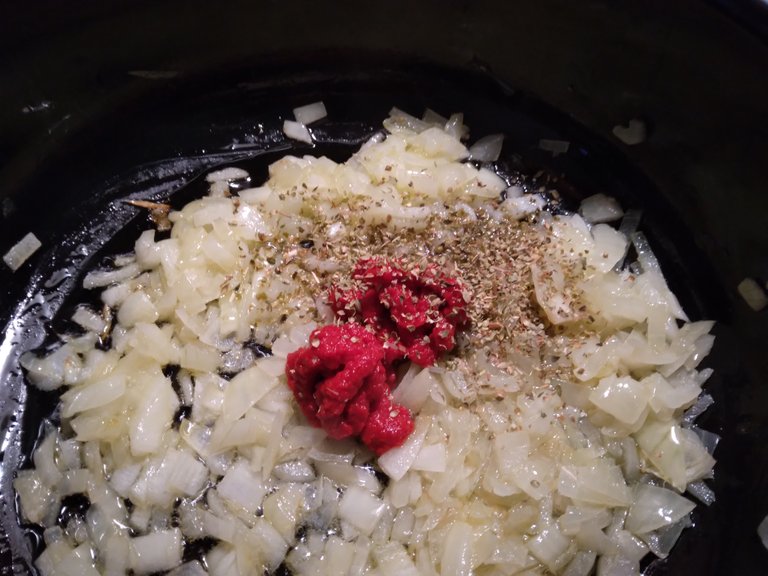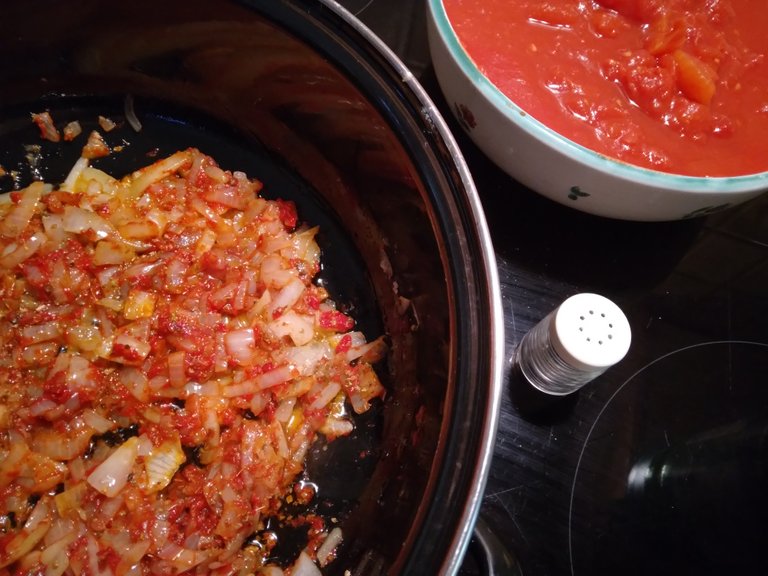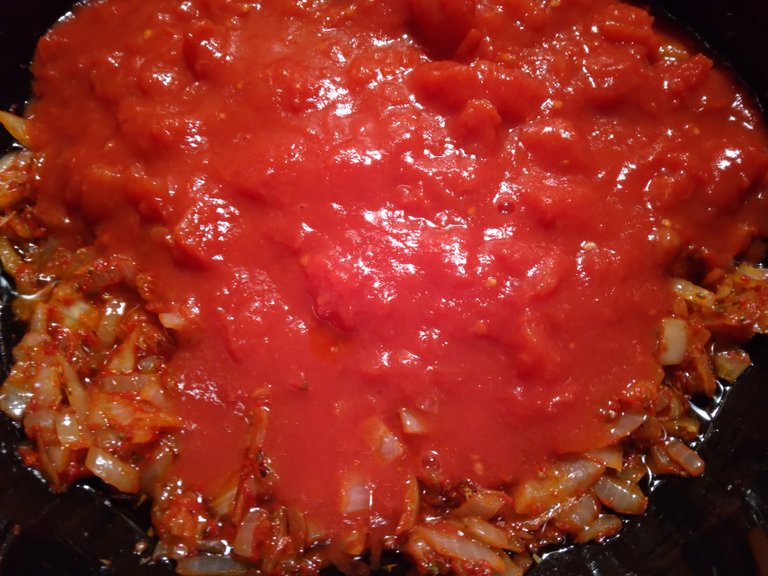 Now add salt the way you like it and you can let it simmer gently for as long as you like. The longer the better, but at least about 15 minutes. Just before the end, add the freshly picked basil cut into small pieces.
Salzen je nach Geschmack und dann kann es so lange leicht köcheln, wie man will. Je länger, desto besser, mindestens aber so ca 15 Minuten. Kurz vor Ende das frisch gepflückte klein geschnittene Basilikum hinzufügen.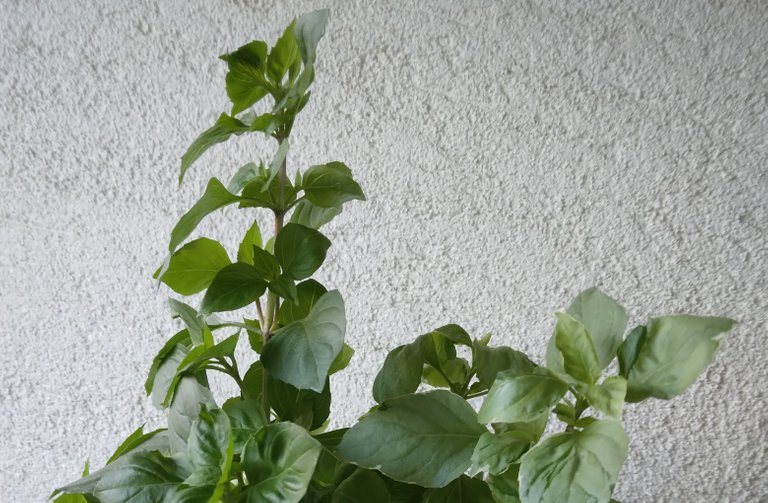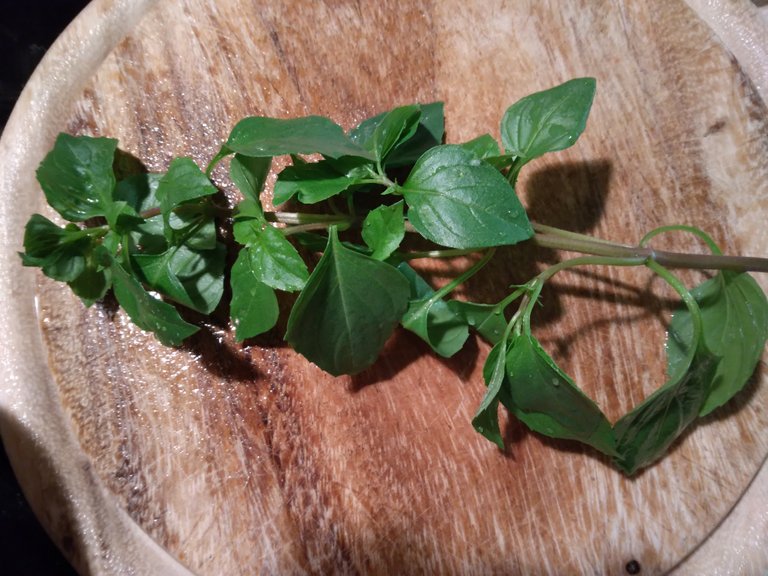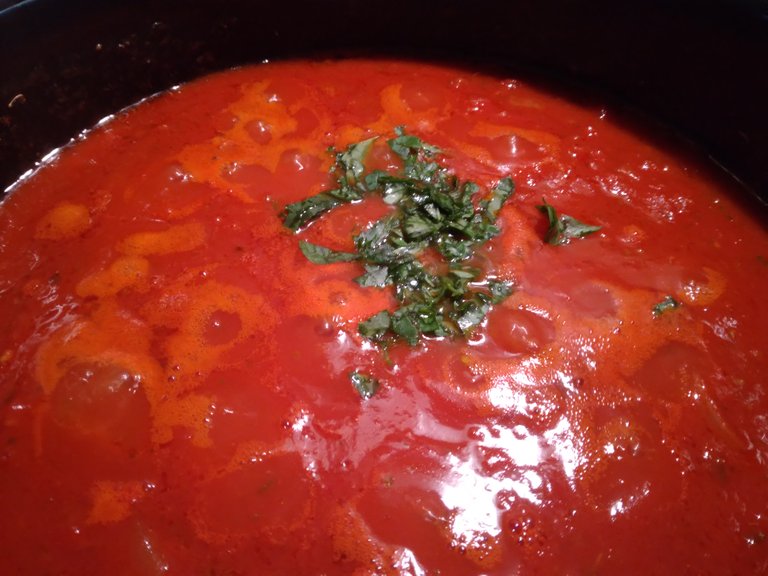 While the tomato sauce is simmering, cook the pasta and set the table, grate the parmesan, because it is best to eat immediately when the pasta is cooked nicely aldente.
Während die Tomatensauce köchelt, die Nudeln kochen und den Tisch decken, den Parmesan reiben, denn am besten wird gleich gegessen, wenn die Nudeln schön aldente gekocht sind.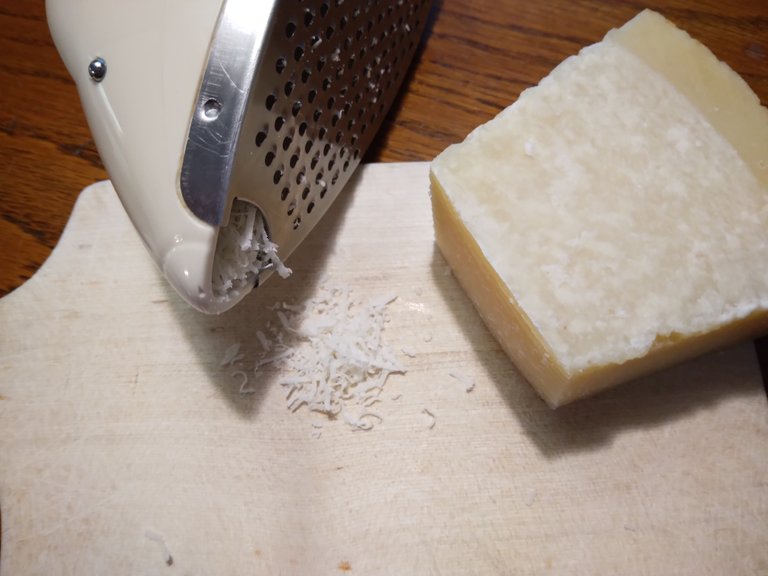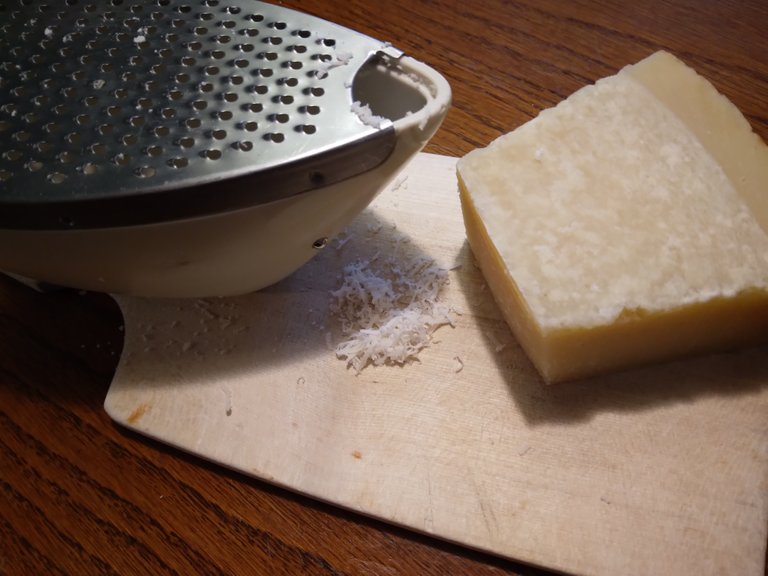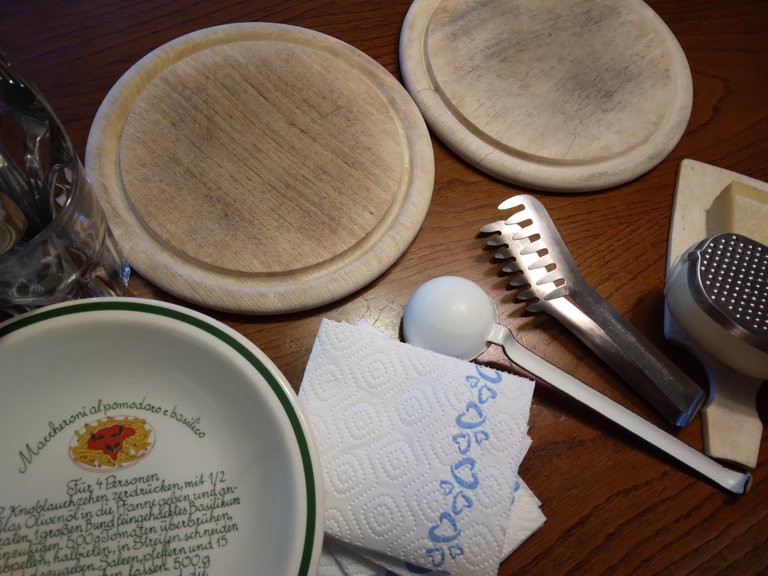 And so quick this delicious dish is ready to be enjoyed together with the family. Und schon ist dieses leckere Gericht fertig und kann gemeinsam mit der Familie genossen werden.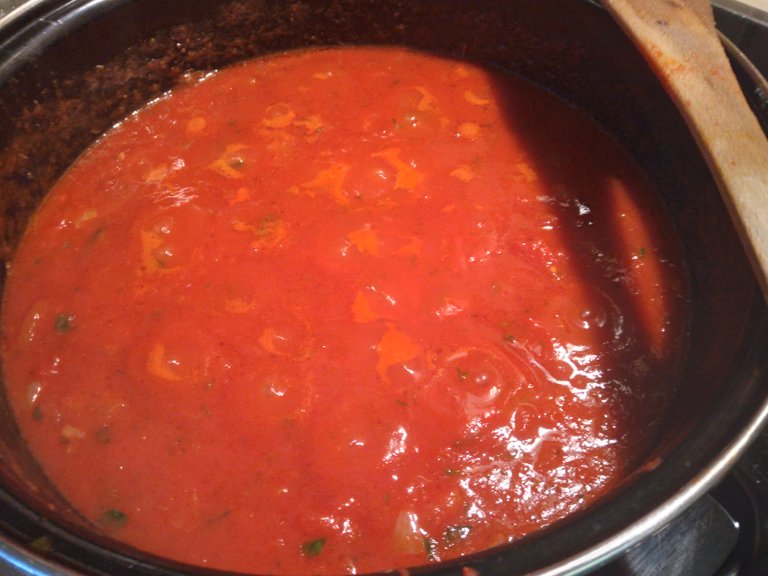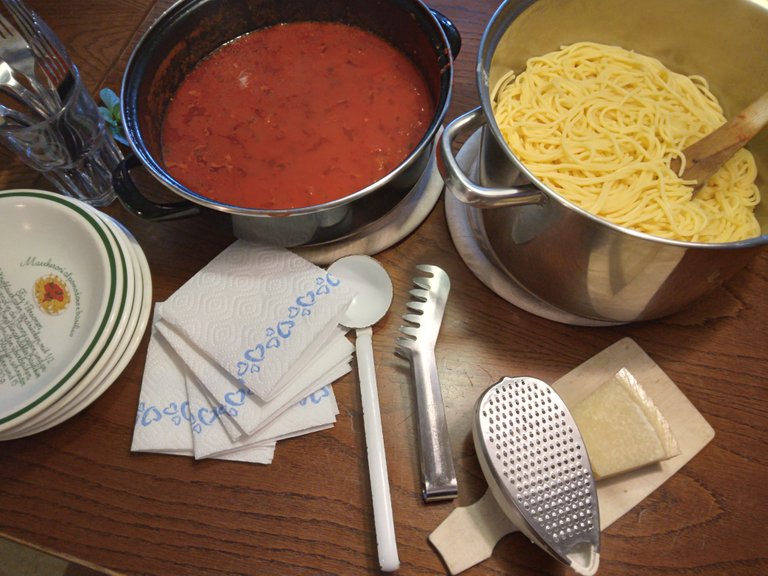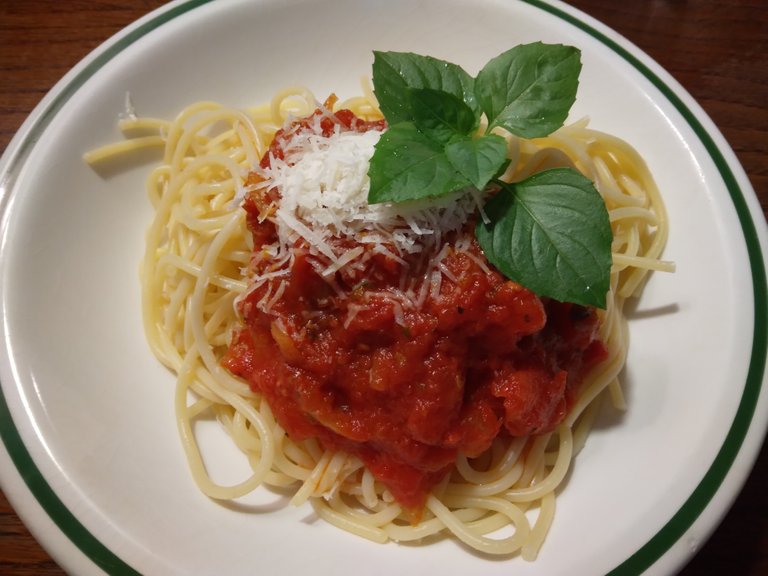 I love to sit at the table with 4 generations and see how it tastes to all. These are simply beautiful moments.
---
---
DEUTSCH / GERMAN
Meine Weltberühmten Tanten Spaghetti
Dieses Rezept hat tatsächlich eine über 30jährige Tradition in meinem Leben. Als meine Nichten und Neffen noch klein waren haben sie sie so sehr geliebt, dass diesem Pasta Rezepte der Name "Tanten Spaghetti" verliehen wurde.
Jetzt sind diese Kinder groß und haben selbst schon wieder Kinder, meine Großnichten und Großneffen. Aber die Tantenspaghetti sind immer noch beliebt wie eh und je, auch wenn wir sie jetzt in "Großtanten Spaghetti" umbenennen müssten!
Der Witz ist, es ist ein ganz einfaches Rezept für Pasta mit Tomatensougo. Und trotzdem werde ich immer wieder gebeten, es für Familie zu kochen, weil sie so wie ich sie zubereite am besten schmecken, was mich natürlich riesig freut.
Ich liebe es mit 4 Generationen an einem Tisch zu sitzen und zu sehen wie es allen schmeckt. Das sind einfach schöne Momente.
---
---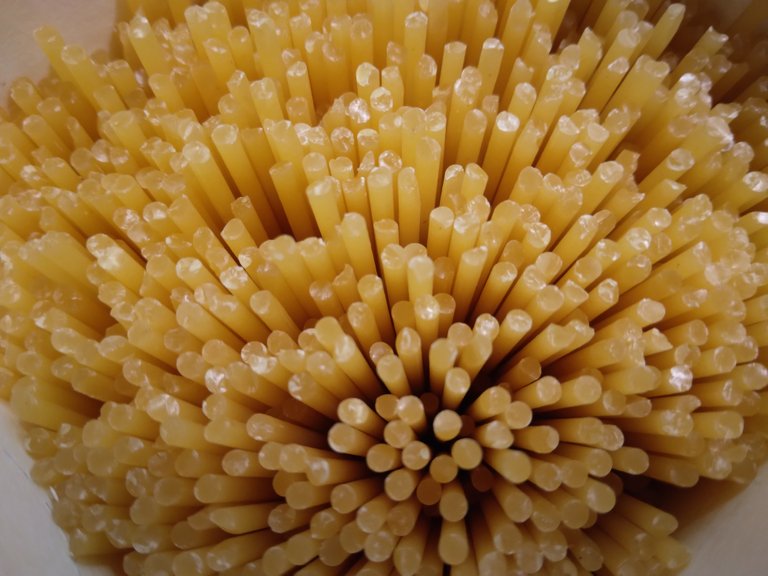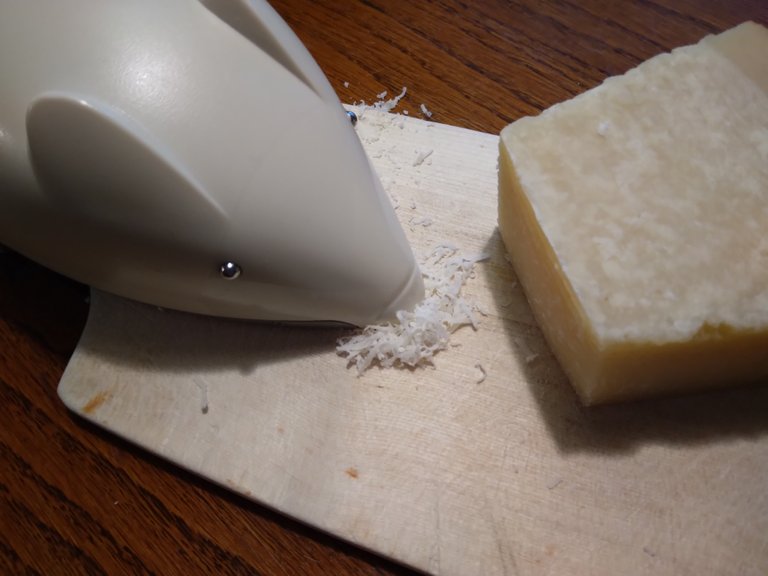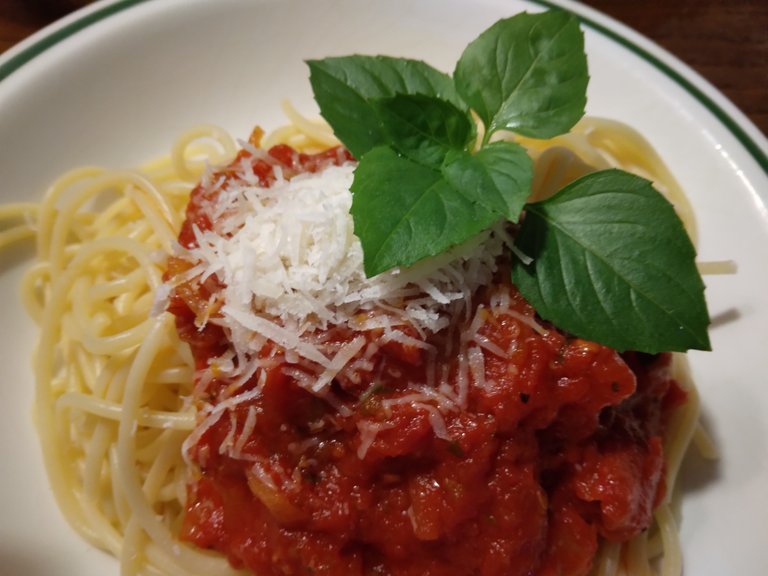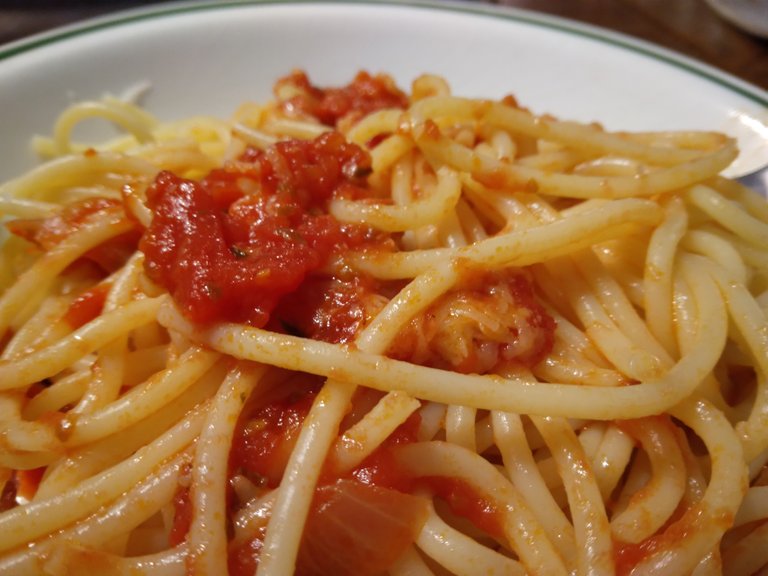 As always I hope you enjoyed my posting :-) Yours, B.
all photos by @beeber
Translated with www.DeepL.com/Translator (free version)
---
---