Organic Smoke Cleansing Sticks
From the Celts with Juniper, the Amazonians with Paolo Santo, even the Catholics with Frankincense and Myrrh, it seems the act of burning fragrant herbs, flowers and resins has been widely used around the world, across civilisations, throughout time.
Only recently, through the New Age movement, "Smudging" (which is what Native Americans call their sage burning ceremony) has become popular. In fact, these days, the act of burning with the intention to cleanse is generally known as smudging. But for this blog, to avoid cultural appropriation, let's refer to the burning of herbs, flowers and/or resin as "Smoke Cleansing".
Everything has it's own energy signature. A vibe, feeling, property that is uniquely theirs and as such each herb or flower or resin give off that effect when burned.
For example:
White sage is well known as a ceremonial plant. Native American used white sage to cleanse and purify a space and also for meditation.
Lavender is known for protection, creating the energy of a happiness and healing, as well as purification and tranquility.
Smoke cleansing has been part of my life and home routine for a number of years now. Being extremely sensitive to energy I find the practice helpful especially when I have people over.
My problem has always been finding a stick that burned just right.
If the leaves have been bound too tightly the stick doesn't burn well. Not tight enough and the stick burns too fast. I've also has Paolo Santo sticks that needed re lighting every couple of minutes.
For the longest time I have wanted to make my own sticks and after years of trying to grow Sage and Lavender I finally succeeded but they were planted in the wrong spot.
Luckily ( or unluckily - I haven't decided yet) I had to pull out both plants which meant I could harvest the leaves and make sticks.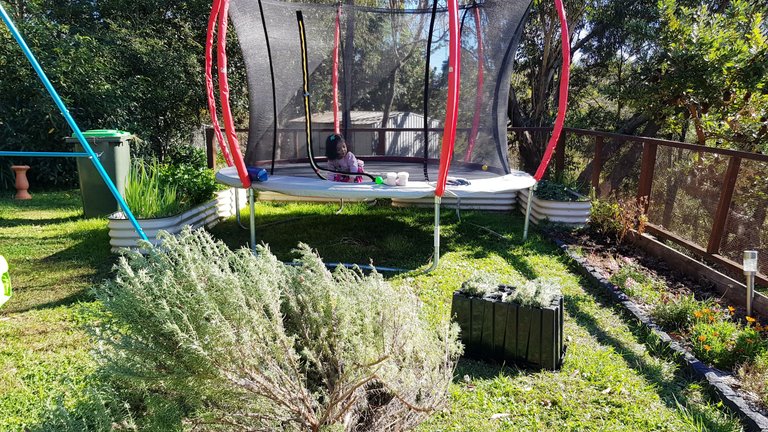 A year old lavender bush is quite impressive. Not sure if it's Blue Mountains soil that helped it along but that thing grew wide and bushy ensuring a very good harvest.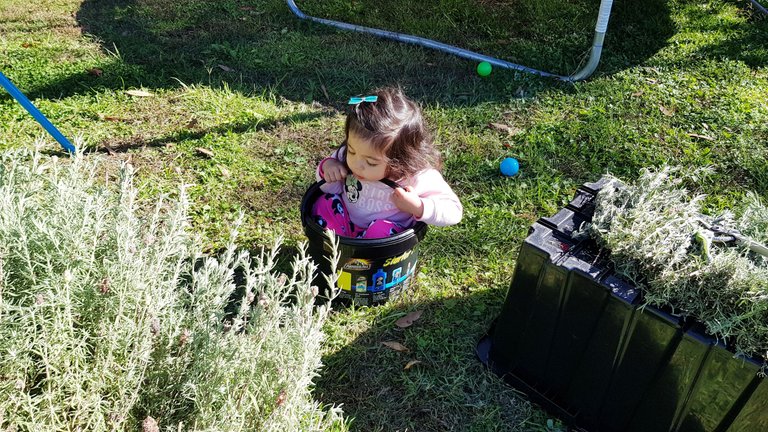 Given that my side kick has a strict 12pm lunch date, I was limited to how much I could cut and bundle in a 2 hour period.
Mindful that I could be reselling these sticks I made sure to make each one thicker and longer.
This batch made 11 lavender sticks.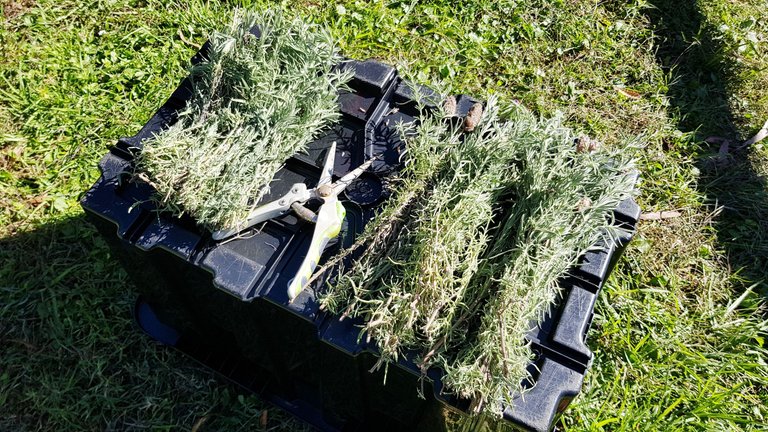 Day 2/Round 2 was dedicated to White Sage.
Straight away I noticed how much longer these sticks were compared to the ones I get from my crystal supplier.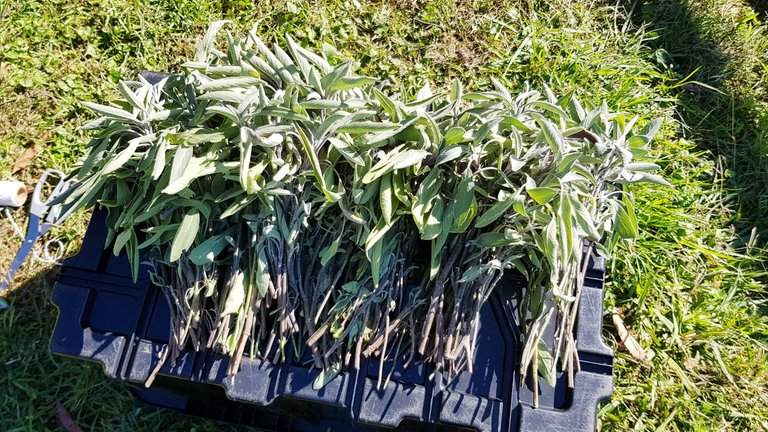 After only being out of the ground for 2 days the leaves were still fresh and needed to be wrapped tightly to make sure the sticks weren't too loose which would result to a quick burn.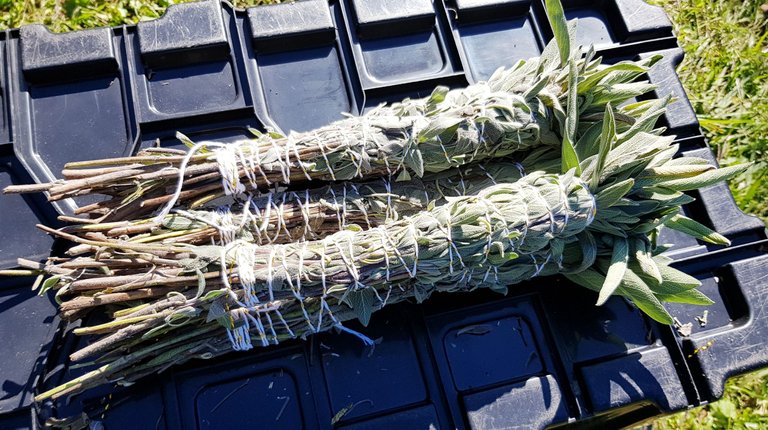 There's actually two ways to make cleansing sticks. One is the way I've done it ~ harvest and wrap before it's completely dried out and then hang up to dry. Or allow the plant to dry and then harvest and wrap.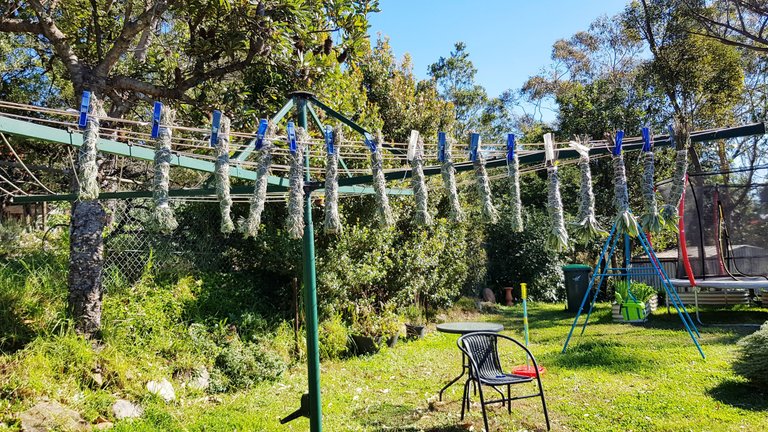 I allowed the sticks to hang dry for a few days followed by a few more days drying on a table and then in a bucket prior to today's test burn.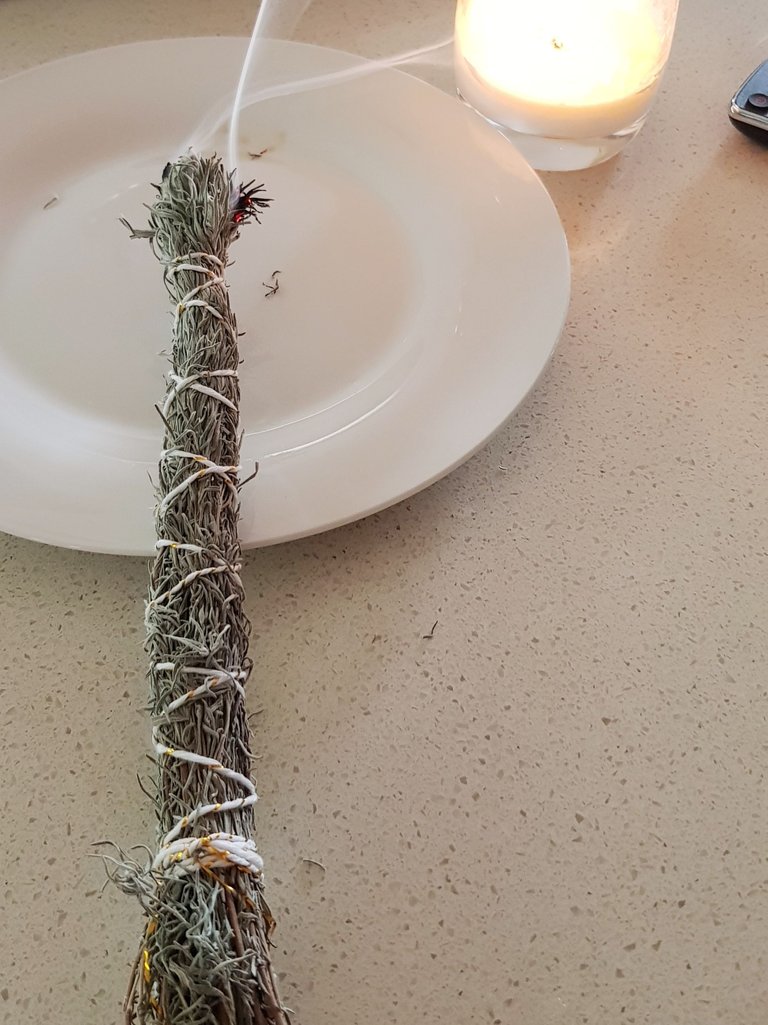 After an eventful weekend of having caterers and guests inside the house, plus Hubby being sick, I figured today was a good day for cleansing.
I was concerned that the lavender stick wasn't completely dried yet which could affect the burn but I was pleasantly surprised to find it was ready.
There was a bit of give in the wrap which allowed air to flow through the sticks giving it a nice smoky burn. It was actually so nice to have a stick that just burned well and stayed lit until I was ready to put it out.
Another pleasant surprise was considering how much smoke I got out of it, I didn't really use much of the stick. In the past I could burn through half a stick and still not get enough smoke out of it to cleanse my house properly.
This was also the thinnest lavender stick I had. Can you imagine how much smoke would have come from a thicker stick? 😱
After this experience, I highly recommend making your own cleansing sticks especially if you are like me and use them often. For starters, nothing beats knowing it's organic. The last thing you want is burning a pesticide riddled stick in your home. Then there's the value for money factor and the burn quality.
These, hands down, are THE BEST cleansing sticks I have ever used, and I have used many.
This is definitely incentive to finish harvesting the plants tomorrow, if my side kick allows it that is. 😅
---
---