My Cricut Explore Air 2 (the basics & my first ever project!)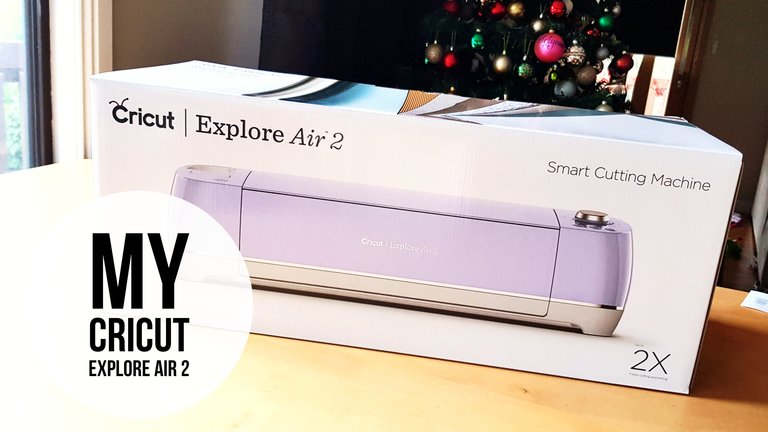 I have wanted a Cricut machine for a couple of years now but have always put off getting one because I couldn't justify it. Sure it can do heaps of things like custom labels, decorations, cards, stickers and so much more but they're not cheap and considering you still need to buy the weeding* tools, cutting mats and various materials... Well, you get the idea 💸 🚪 💸 💸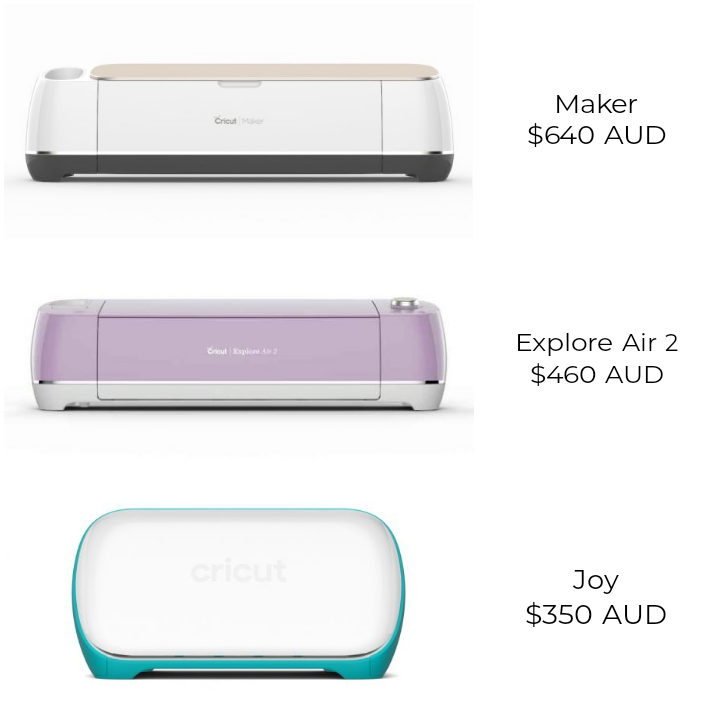 Last year they released the Cricut Joy, which is a slimmed down and cheaper machine. It's basically half the size of the Explore and Maker, specialises in card making and can do the basic things.
I saw one for sale on Facebook marketplace for $150 including materials and basic tools and thought that was more my speed considering I didn't really know what to expect from it and all I basically wanted to do was cut flowers for Bella's hair clips. 🤷🏻‍♀️
I told Hubby, shopped around and after much consideration and deliberation I ended up buying the Explore Air 2 when it was on sale at Spotlight.
The Explore Air 2
Is the mid range machine.
It can't do everything the Maker can do like cut felt and chipboard with ease but it can do more than the Joy and is great if you want to tackle bigger projects or cut more in one go.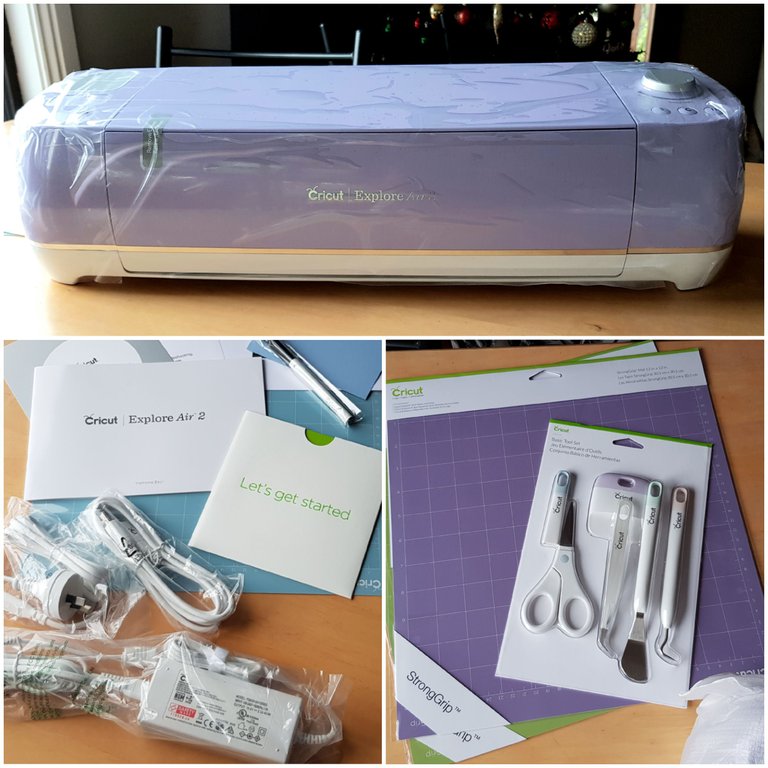 It comes with a blue light grip mat (good for using paper), a pen and some light cardstock. Pretty basic stuff but enough to test the machine.
We bought extra mats and a tool set, and would have bought vinyl but the shelves were stripped bare by crazy crafters taking advantage of sale prices.
Luckily I had some cardstock stashed away from my scrapbooking phase and I was able to make my first project ~ a flower for Bella's hair clip.
CRICUT DESIGN SPACE
To use the Cricut machines you need to install the Cricut Design Space on your PC or Phone. This app tells your machine what it needs to do. Wether you want it to cut, score, draw, print & cut ~ whatever, you need this app to make the magic happen.
With the app you get one month free subscription to Cricut Access which is a directory of crafts you can make with your machine. Subscription is not necessary of course. There are free projects to choose from in there and if you're graphics savvy it's quite easy to whip up a design.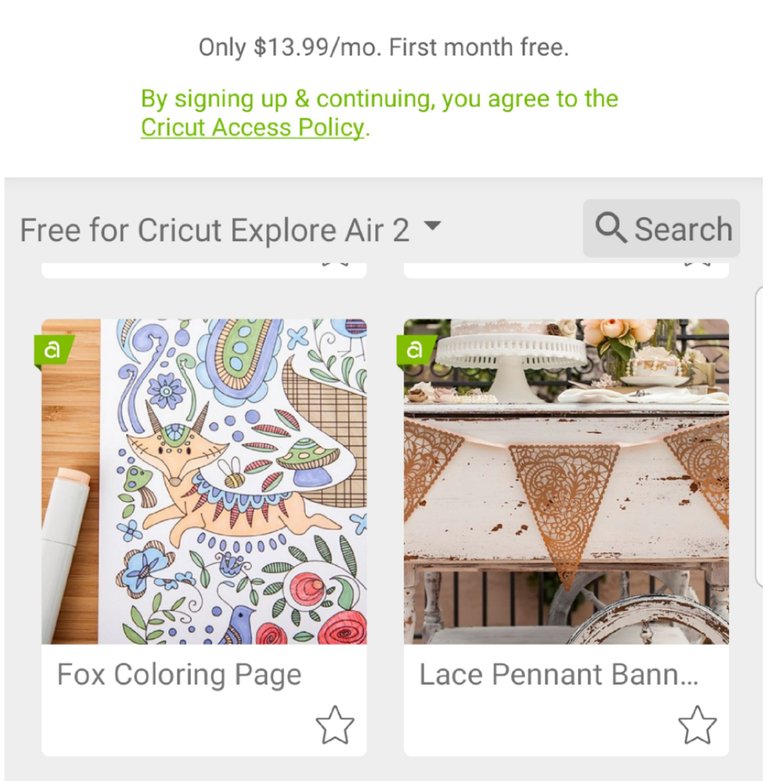 Yes, design space is a bit of a learning curve but it's relatively straight forward and easy to learn.
The main thing to remember is that the best format to use for design space is SVG (scalable vector graphic) because you can scale the image without losing quality and that's important when you're cutting and drawing with the Cricut. That said, png and jpegs are also accepted formats.
MAKING A FLOWER
First, find an SVG source.
There's plenty of free SVG sources out there. Pixabay and Flaticon are two of my favourites.
I grabbed a picture of a sunflower and "welded" the image in design space to join the layers together. I then grouped, duplicated and resized until I had four rows of the same image in different sizes.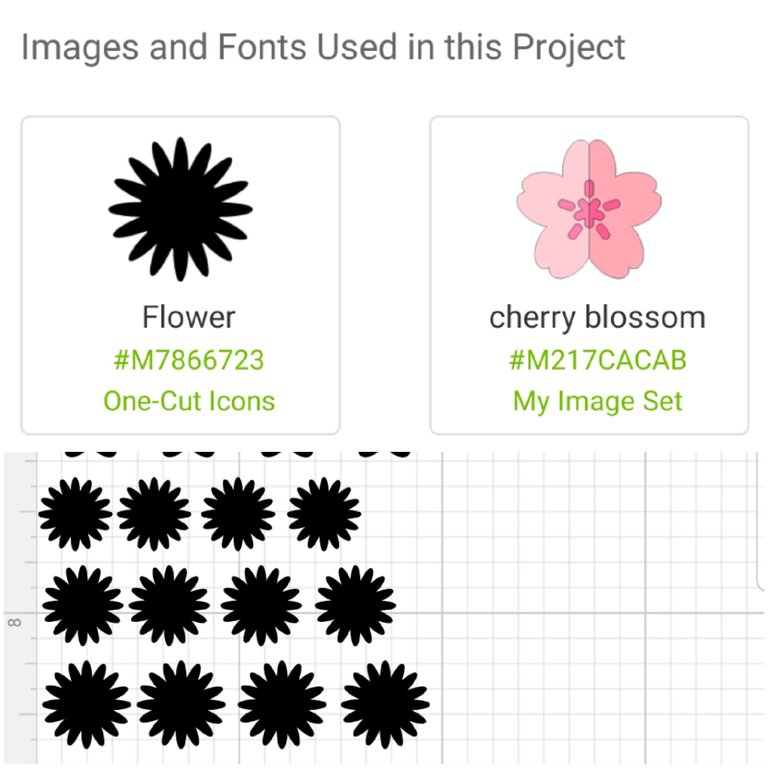 I hit "Make It" in the app, placed a big 12x12 inch light cardstock sheet on my cutting mat (the blue one with the light grip), loaded the mat into the machine and then hit the flashing Cricut logo to begin the cutting process.
Once the cut is done the next step is to "weed" the scrap material. Basically you use the weeding tool which is pretty much a pen with a sharp hook on the end and gently lift the bits you want or don't want off the mat.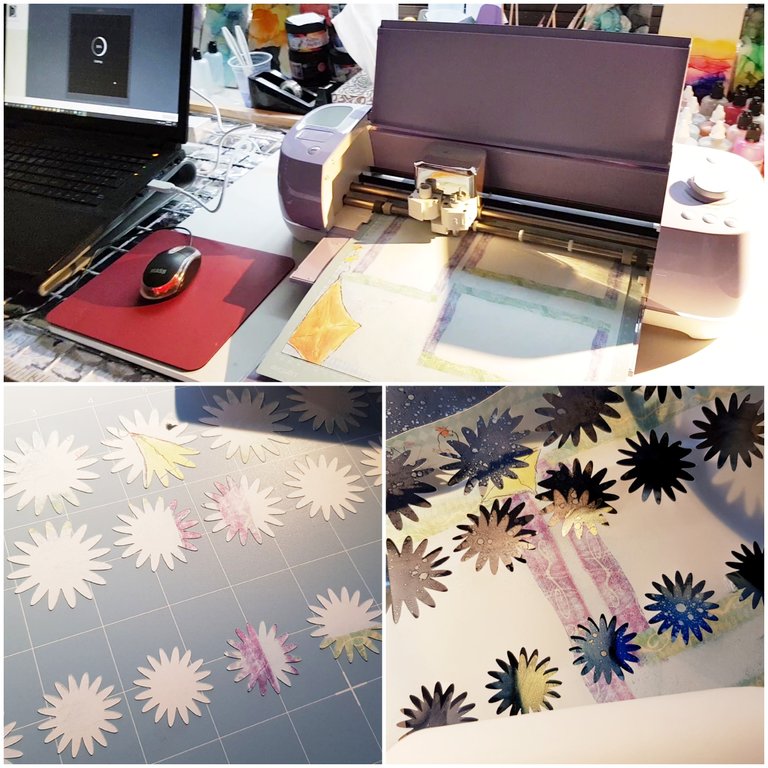 I assembled the flower by placing a dot of glue in the middle of the biggest one and repeated the steps until I was up to the smallest flower. One more dot of glue for a rhinestone and a dot of glue on the hair clip and she's done!
☝️ See the birthday card? I made that using one of the free templates on design space :) Pretty cool right? Love that I can whip up all sorts of things with the Cricut machine.
Needless to say things escalated quickly and I'm beyond hair clips.
It's funny though, all this time I couldn't justify getting one and now I can't imagine not having one.. Actually, I wish I got the Maker 😂
This is actually the main reason I'm back.
I'm learning so much that I felt the need to document it on my blog. Sharing snippets here and there on Facey just wasn't satisfying enough :D
Anyway! If I've piqued your interest that's awesome! Watch this space and join me on my Cricut journey. Who knows! Maybe you'll end up jumping on the bandwagon?
See you next time!
❤🐻🕐
---
---