Experimenting with Japanese Food 🇯🇵 | Okonomiyaki おこのみやき

Hello Human Hivers,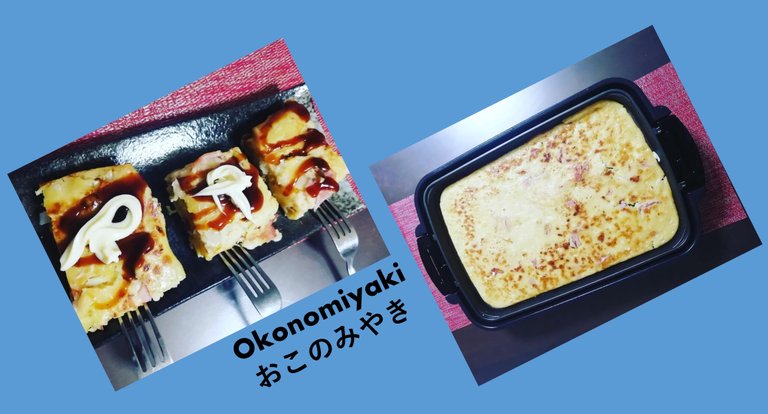 As you can see I've been experimenting with this Japanese dish 🇯🇵 called Okonomiyaki . According to my wife, this is the best one she has tasted so far. Want to find out what we did? Read on my friend...
Okonomiyaki お好み焼き Ingredients
Okonomiyaki flour
Water
Eggs
Shredded cabbage
Bacon 🥓
Olive oil
Okonomiyaki sauce
Mayonnaise
Step 1
Put the flour in a mixing bowl. Beat the eggs and mix them in the flour. Add the shredded cabbage and water. Mix again. Cut bacon into small strips and add it to the mixture.
Step 2
Heat pan (hot plate) and base with olive oil. Pour mixture in hot plate.After one side is done,turn the okonomiyaki on the other side and cook until done.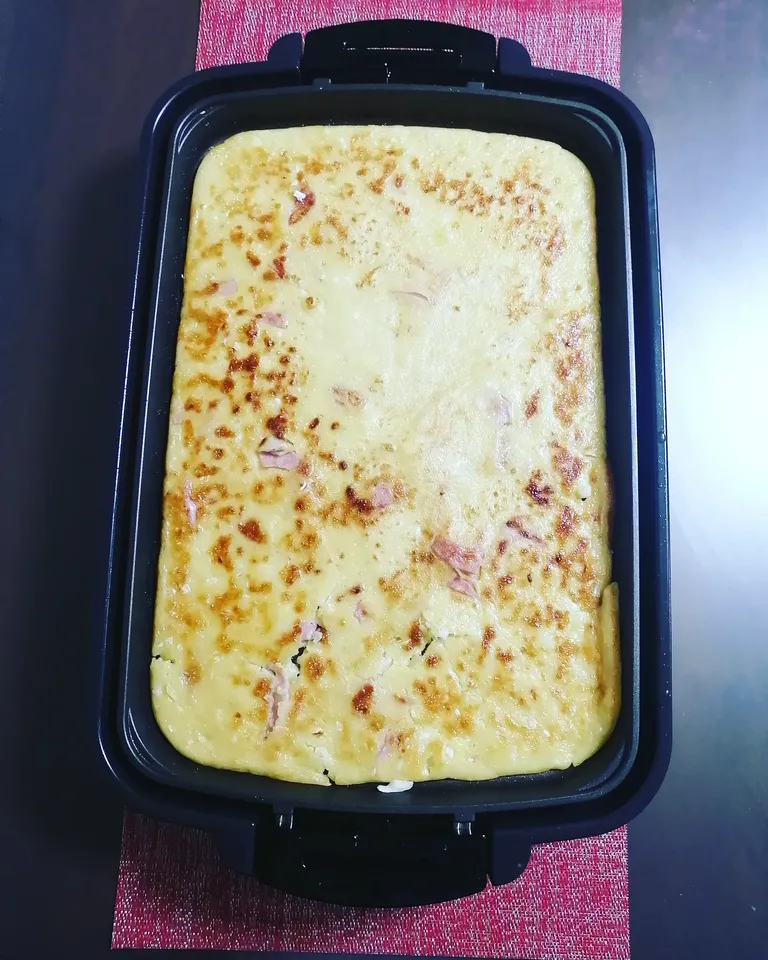 Step 3
Fold the Okonomiyaki in halves twice for four layers. Then slice and serve.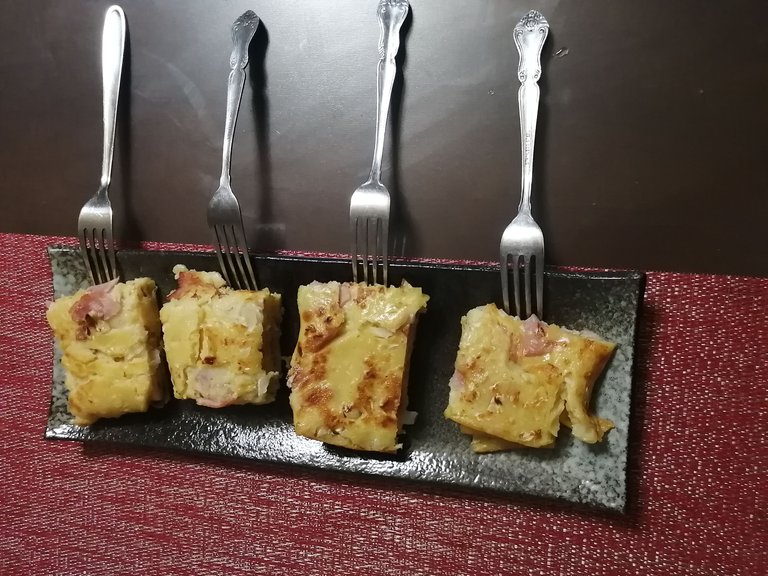 Step 4
Pour Okonomiyaki sauce on each serving and add mayonnaise based on your preference. One of our sons doesn't like mayonnaise. Here is the sample serving for four. Try not to eat your screen.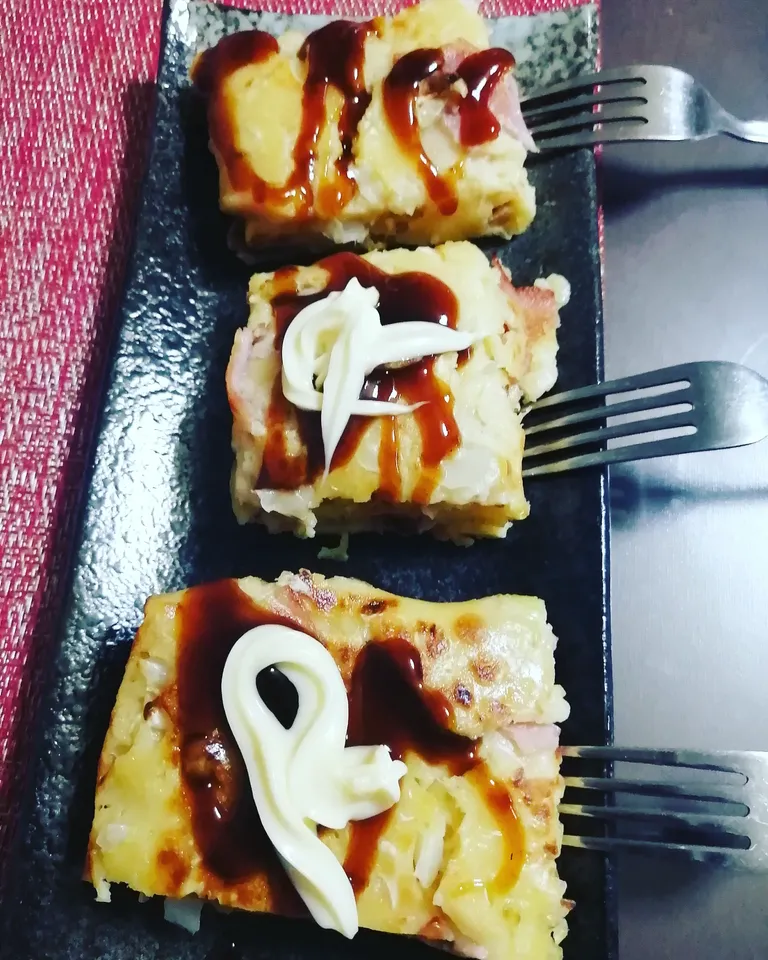 Evaluation
The proof of the okonomiyaki is in the tasting and the fact that the boys and my wife wanted seconds made me happy. Using the fork to cut through four layers of this delicious Okonomiyaki felt great.
Thank you for reading this post. Have a great weekend and as always Stay connected, stay blessed.
All pictures used in this post were taken by me using an android phone.
The background for the first two pictures is a PowerPoint background.
---
---