BDVoter Daily Hive Showcase: #320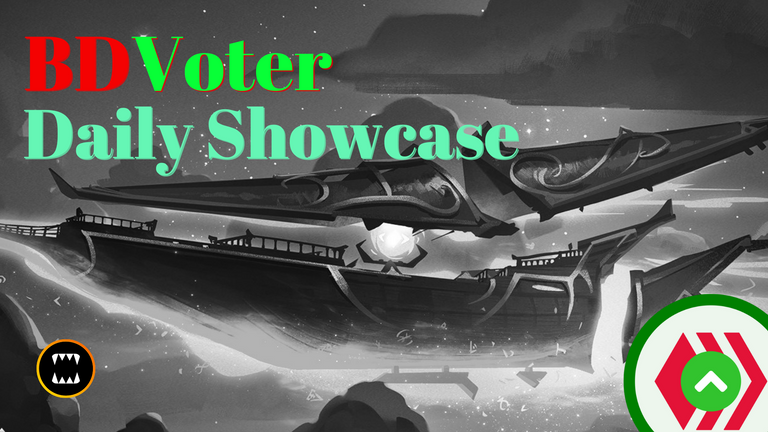 Welcome to BDVoter Daily Showcase, BDVoter was started concerning BD users who did not get support even after writing well. Besides BDVoter gives support to foreign users too. BDVoter is a curation project on Hive Blockchain. BDVoter's mission is to promote uninspired but extraordinary content. Every day we do manual curation also besides that we are also supporting weekly @splinterlands challenges ( Art Challenge, Social Media Challenge & Battle Mage Secrets). We only support original content here. We will exact vengeance with extreme prejudice against plagiarists and spammers. So we want to see you unleash that creativity of yours. When you create you get better at what you do. When you plagiarise it is a wasted effort, and we don't like wastefulness or laziness here. We encourage everyone to visit these blogs and show these great Hivers your support and encouragement. If you enjoyed their work, give them a Follow or maybe even say Hello! and shower some love on their content.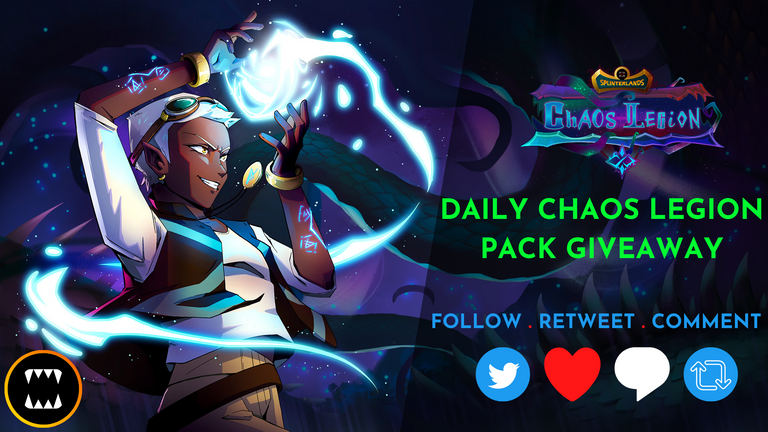 This is a new initiative by the bdvoter team to increase engagement between hive blockchain and Social media (Twitter). Every day we are going to share our Daily Showcase on Twitter and we are planning to giveaway 1 chaos legion booster pack to a lucky user every day. To participate in the giveaway you don't have to work hard, it's some easy steps to follow to participate in this giveaway.
HOW TO PARTICIPATE:

1. Follow BDVoter & Splinterlands Twitter Profile. If you already followed, then skip this one.
2. Like & Retweet our latest Daily Showcase tweet.
3. Comment your Splinterlands Username on our latest Daily Showcase tweet.
That's it !! You just need to follow these simple 3 steps to participate in our giveaway. The giveaway winner will be announced before our next Daily Showcase post/tweet. So keep your eyes on our Twitter page. So, the earlier you participate the better chance you will have to win 1 chaos legion booster pack.
Congratulation 🏆: @kid_miniatures for winning 1 Chaos Legion Pack. pic.twitter.com/lnXOkkmRGN

— BDVoter (@BDVoter) March 15, 2023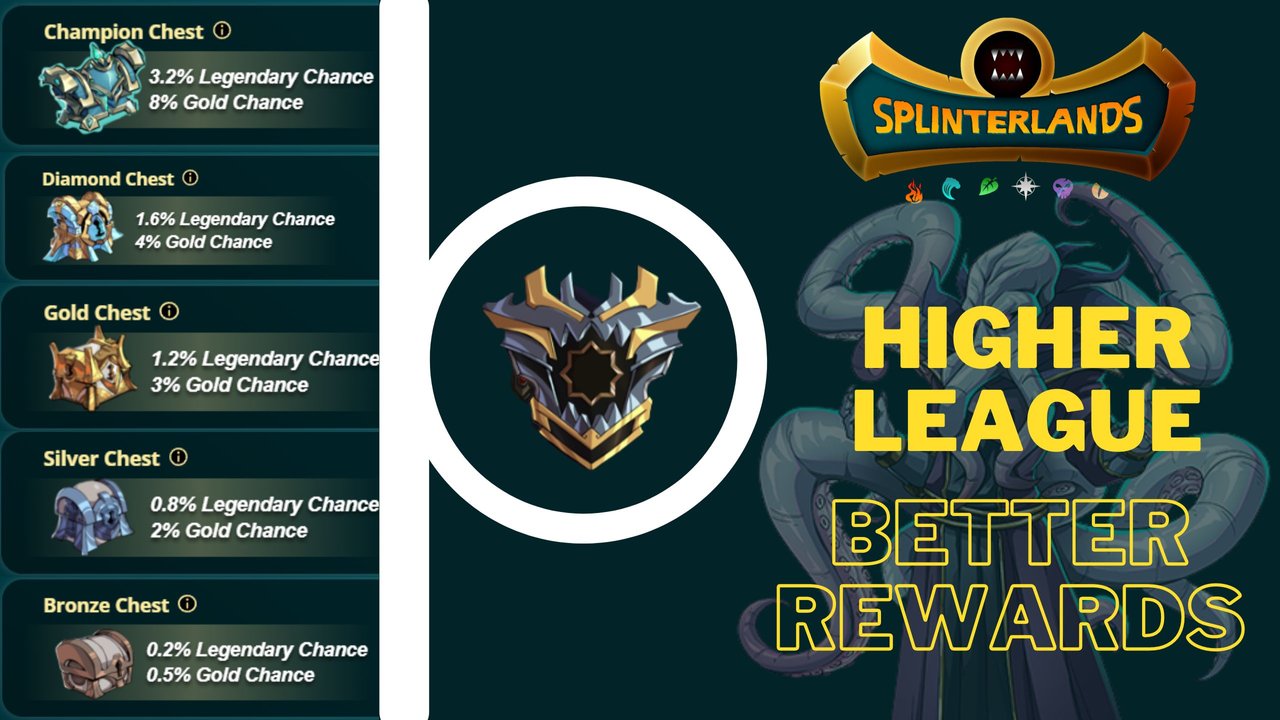 Well, after spending many gruesome battle days, it seems that the end of this ranked season has finally came near us and right now, we only have less than 2 days left now for this ongoing season go end. But for me, the day just got very special as I finally set me foot in the champion league and currently holding 3,869 trophies. But in order to achieve it, I end up playing so much in last 2 days that my ECR went very low and down to 65%.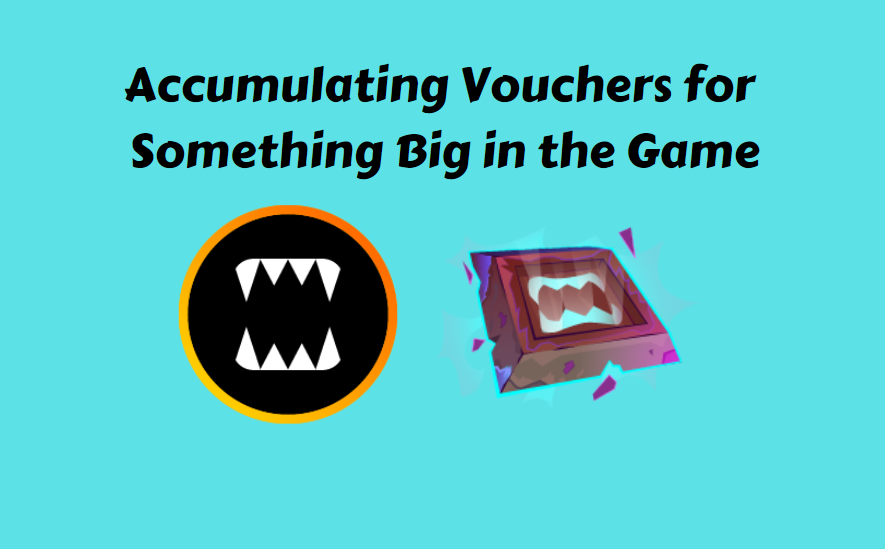 Sometimes we just need to have patience and with this, we can make things great. I hope that you remember the voucher token which is still an important part of the game. I know that many of you must be thinking why I am talking about coins that carry a low value as of now in the market. The current value of this coin is approximately 10 cents in the market which is very low as compared to what we have seen in the past and its price was more than 20 hive once. We need to understand this is not the usual token instead it is one of the promotional tokens that splinterlands had launched with a different purpose.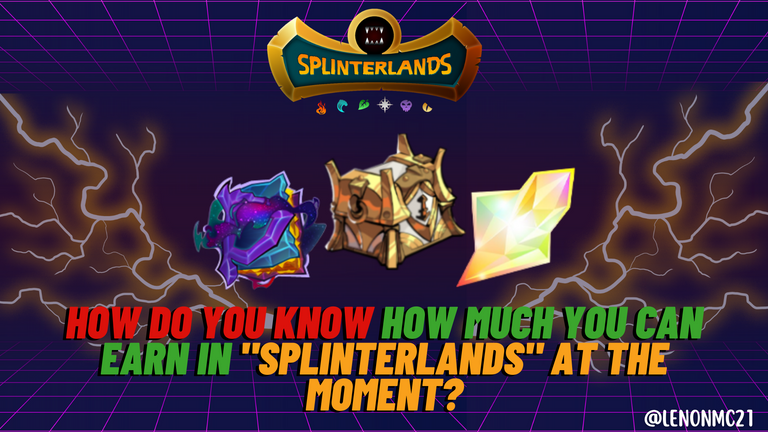 This is a topic that I wanted to talk about for a long time, and doing some research on the 3rd party platforms that offer us great information about the "Splinterlands" ecosystem in general, I have found some very valuable data that I would like to share with everyone, probably most of you already know them, but, it is important that I talk about this because I have seen that new users who are starting in the game or even those who have not yet entered the game and are interested in it, the first thing they ask is how much to invest and how much they will earn daily to recover that investment.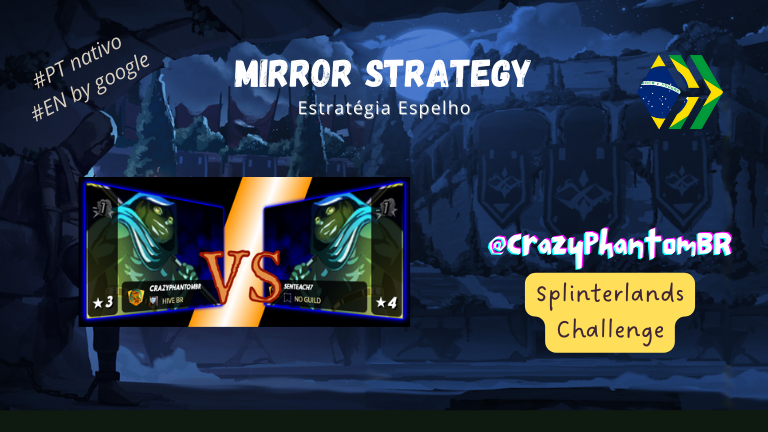 Those who follow my posts know that I really like the weekly challenges and I keep switching between card reviews and complete compositions! Now with the battle challenge change, I verified that explicitly sharing battles within the media challenge is still valid. I think it's very productive, and serves the purpose of getting the game into the trending topics.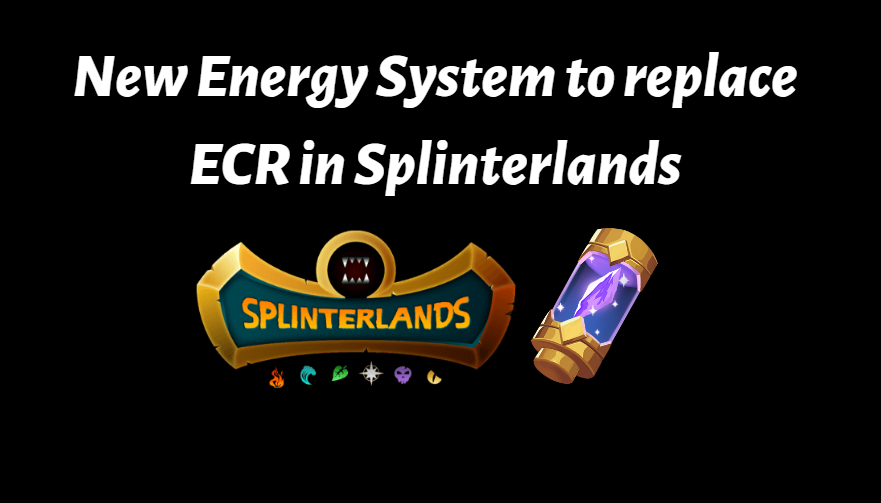 Splinterlands has finally announced that they are going to bring a new type of energy system that is going to replace the existing system that is called ECR aka Energy Capture Rate. This is a recent change that we are going to have in a week and as per the announcement made by the team they are going to implement it on 21st March. In any game, it is important to put some control to avoid spam playing and this is the reason why the team has implemented ECR which is the existing energy mechanism.

Sketching my idea was quite easy, it didn't take much work. I wanted completely full curly hair and to incorporate the colours of the original artwork as much as possible, even though mine is not a full body. When I had finished painting the flat colours of the skin, clothes, hair and wings, I moved on to adding the facial features. I added more detail to the skin, clothes and hair before moving on to the wings. This work took me longer than usual because of her wings, I don't think I've ever painted wings so it was really hard for me, I erased about four different ones I painted because they looked so weird😪 some days they are like that, I had to take a break because I was exhausted, I did some practice on pencil and paper and realised I've been doing it wrong, when I finally worked it out, I laughed because it wasn't really hard. I'm glad it came out the way I wanted, I added more glow to her skin, jewels and everything else in the painting because I wanted it to pop, then I worked on the background which is one of my things about this one. I hope you like it❤️
---
All images and quoted texts are the copyright of their respective authors. For better Post Preview Please use PEAKD frontend.

Delegate HIVE POWER to us & earn HIVE daily.
---
If you are from Bangladesh and looking for community support, Join BDCommunity Discord Server & If you want to support our service, please Delegate us & set your witness proxy to BDVoter.

---
---