BDVoter Daily Hive Showcase: #314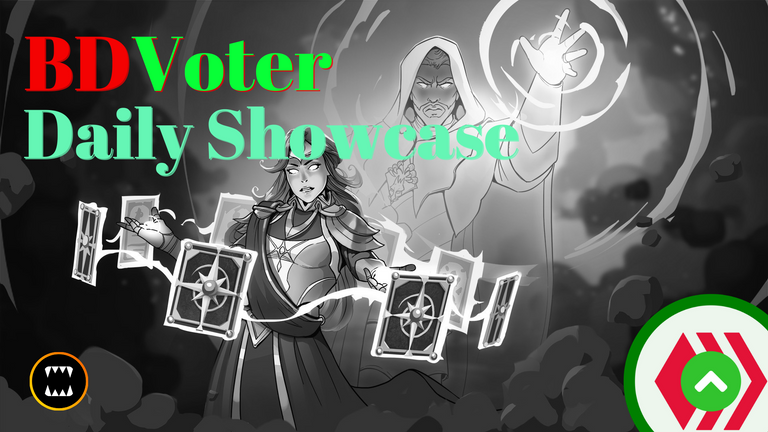 Welcome to BDVoter Daily Showcase, BDVoter was started concerning BD users who did not get support even after writing well. Besides BDVoter gives support to foreign users too. BDVoter is a curation project on Hive Blockchain. BDVoter's mission is to promote uninspired but extraordinary content. Every day we do manual curation also besides that we are also supporting weekly @splinterlands challenges ( Art Challenge, Social Media Challenge & Share Battle Challenge). We only support original content here. We will exact vengeance with extreme prejudice against plagiarists and spammers. So we want to see you unleash that creativity of yours. When you create you get better at what you do. When you plagiarise it is a wasted effort, and we don't like wastefulness or laziness here. We encourage everyone to visit these blogs and show these great Hivers your support and encouragement. If you enjoyed their work, give them a Follow or maybe even say Hello! and shower some love on their content.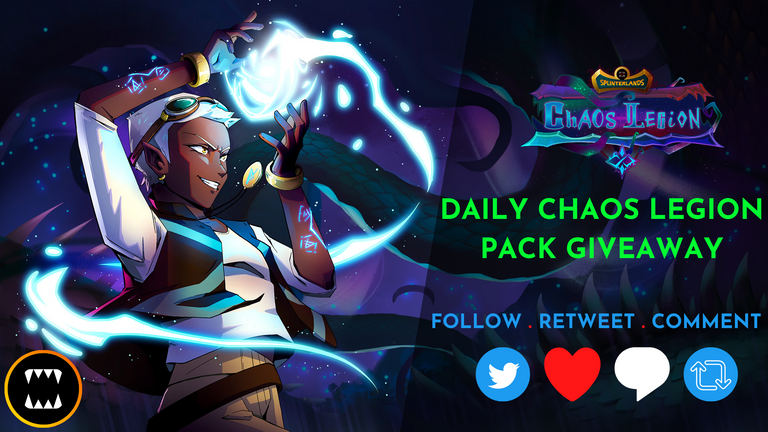 This is a new initiative by the bdvoter team to increase engagement between hive blockchain and Social media (Twitter). Every day we are going to share our Daily Showcase on Twitter and we are planning to giveaway 1 chaos legion booster pack to a lucky user every day. To participate in the giveaway you don't have to work hard, it's some easy steps to follow to participate in this giveaway.
HOW TO PARTICIPATE:

1. Follow BDVoter & Splinterlands Twitter Profile. If you already followed, then skip this one.
2. Like & Retweet our latest Daily Showcase tweet.
3. Comment your Splinterlands Username on our latest Daily Showcase tweet.
That's it !! You just need to follow these simple 3 steps to participate in our giveaway. The giveaway winner will be announced before our next Daily Showcase post/tweet. So keep your eyes on our Twitter page. So, the earlier you participate the better chance you will have to win 1 chaos legion booster pack.
Congratulation 🏆: @rtonlinetv for winning 1 Chaos Legion Pack. pic.twitter.com/d1rGAAjnnO

— BDVoter (@BDVoter) March 9, 2023


Countering the poison damage by the heal restore is, by no chance, new. I've used this strategy before after seeing it used by my opponents in the Bronze League. However, I kind of wanted to make it a step further and the Martyr ability allows it to happen.
This is probably the start of monsters that I would call, "Raid Boss." Raid Boss are types of monsters that can take out a whole party by its own in RPG games. These monsters are strong enough to overpower the number advantage by the opponents and with the Martyr abilities, this is starting to take shape in Splinterlands.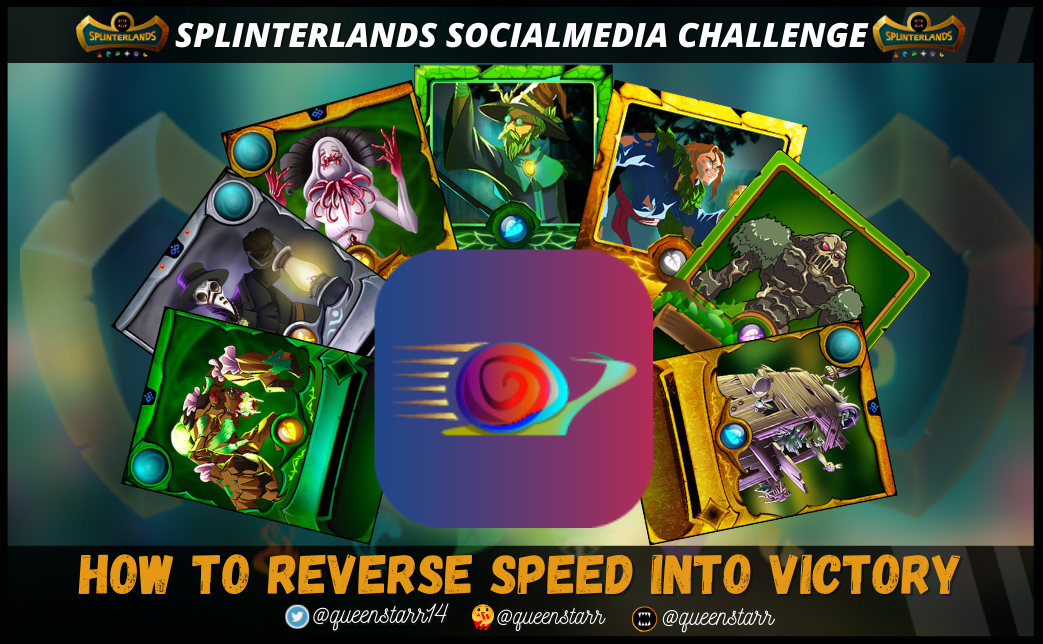 I'd like to extend a warm welcome to another Splinterlands Social Media Challenge week. I truly hope you are all having fun and progressing through the leagues. How fast the days fly by. The current season is now halfway finished, with 7DAYS : 45MIN till the End of Season [EOS]. The competition is becoming stronger by the day, I'm hoping to do well and bag more season chests [hope you are too?].
This post is especially for Novice Splinterlands Players like myself who really want to sharpen their skills and have advance to silver or gold league. I will make an attempt at explaining rulesets and strategies that could hopefully secure a win. Splinterlands strongly encourages players to try out various strategies, and practice combined with a little studying equals purr-fection. I have tried to study a few cards especially with the newly introduced triple ruleset, more reason to and know what cards strongly suits them.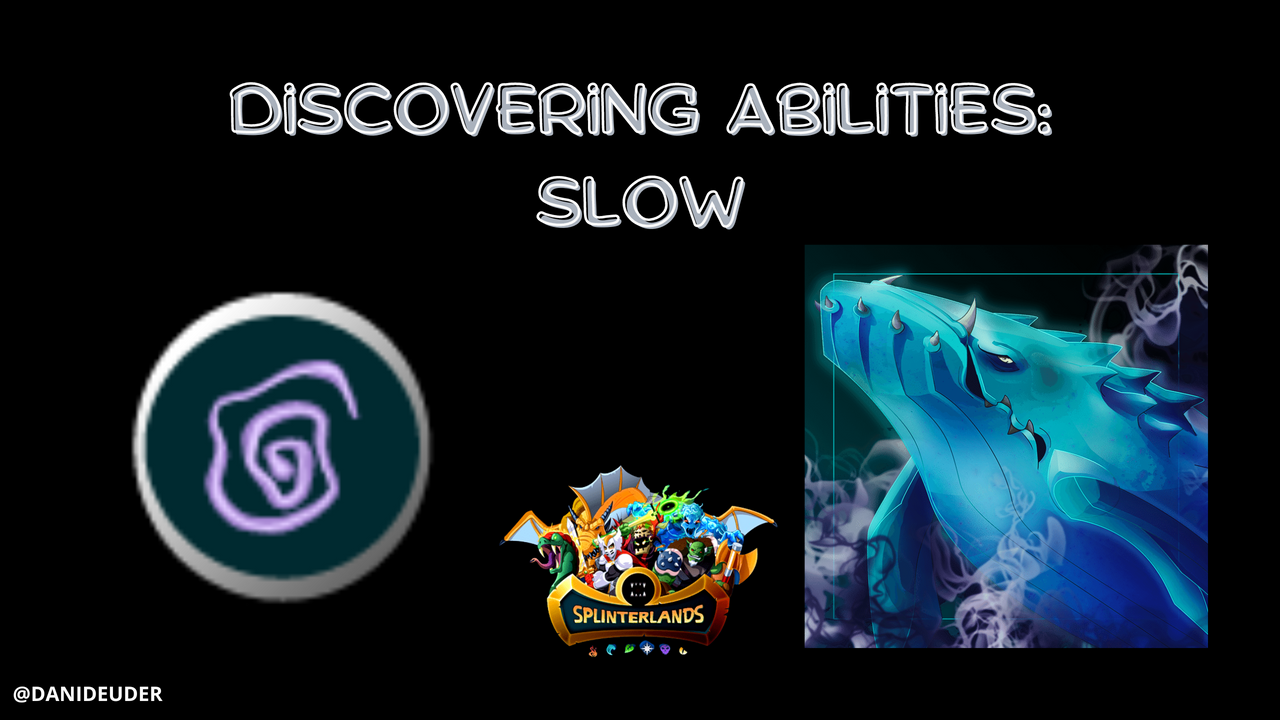 Welcome, for another week, to a new chapter of the Discovering Abilities series. If last week we looked at Shatter with the life deck and a card from the new Soulbound edition, this week we're going back to the water deck and using the legendary Baakjira for the new analysis I'm bringing you today. As you might have guessed if you regularly play water with this powerful tank, it's clear that this week's ability is Slow. So, I won't dwell on it any longer and... let's get started.

In this content i want to share about how Deeplurker can be an important role in some ruleset like Explosive Weaponry. With opportunity abilities it can targeted the lowest HP in opponent board and ignoring whatever the tank and still can targeting the lowest health. So lets discussing more about how to using this monster in one of my battle.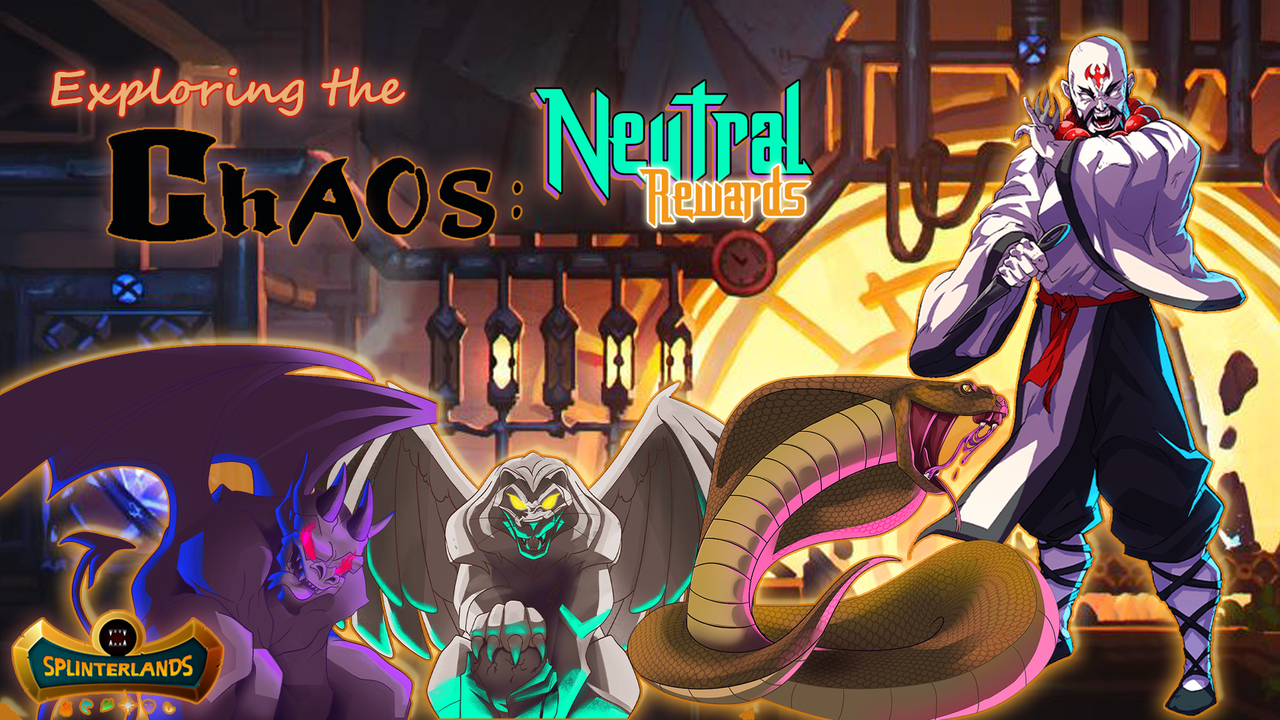 Last time, I have talked about the old Dragon rewards and how they were a great asset to have since you can play them together with one element of your choosing specially on low mana matches for most of them asode from Djiin Chwalla which has a higher mana cost but was also a very excellent tank with Thorns. Now, I will be reviewing the last element which is the old Neutral rewards but before that, here are the new Neutral Soulbound reward cards that we could get on our daily and season chest.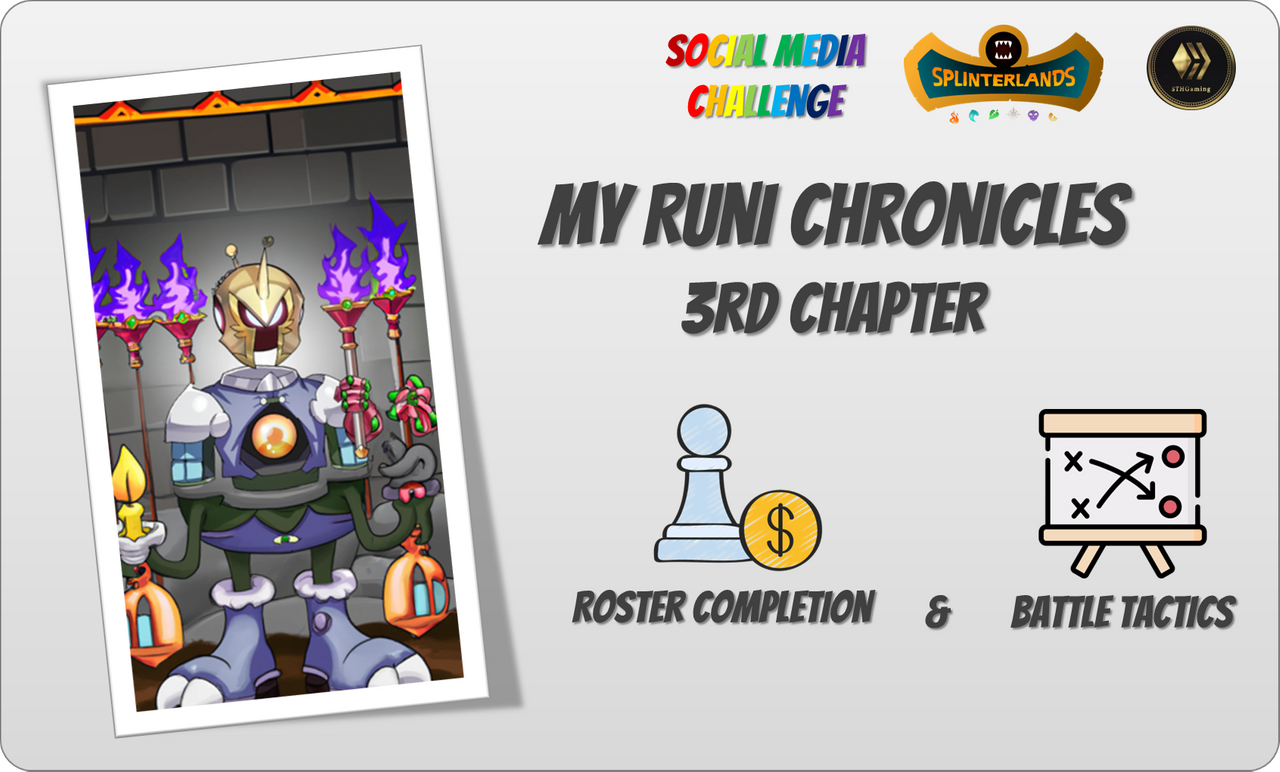 I consider myself a medium investor player in Splinterlands. Not all my acquisitions have gone as I would have liked but I have learned a lot doing them. On the positive side, I've got in my top 1 Lux: Lux has driven me from gold to champion. My second best investment is 2 licenses. They are helping me with 45 SPS and 8 Nodes per day, and although are worth 1k$ in the secondary market, I wanna hold them for a long time. My third best investment is Runi. This Runi will walk all my journey in #Splinterlands with me and with the 2023 development plan the best is to come. On my not-so-good investments, I've got my 1k Chaos Legion packs. I decided to buy 650 to get a guaranteed airdrop and decided to get 350 more to get Maverick status (getting access to the development web can help me in content creation in near future). But globally I regret this investment (maybe because I've been very unlucky in both pack openings and airdrops). Now I've got 350 packs pending to open and maybe I hold them for a long time...
---
All images and quoted texts are the copyright of their respective authors. For better Post Preview Please use PEAKD frontend.

Delegate HIVE POWER to us & earn HIVE daily.
---
If you are from Bangladesh and looking for community support, Join BDCommunity Discord Server & If you want to support our service, please Delegate us & set your witness proxy to BDVoter.

---
---