Weaver Ant Colonies and Their Lush Trees
The morning sun shines on every wet corner. Re-drying plants that rain at night. On the roadside, in front of my house, I saw a small nest of weaver ants. Maybe if this ant is only one, this ant is nothing. But what if they were together? With their entourage, these ants can take over the tree they live in without making room for other animals that want to live in the tree.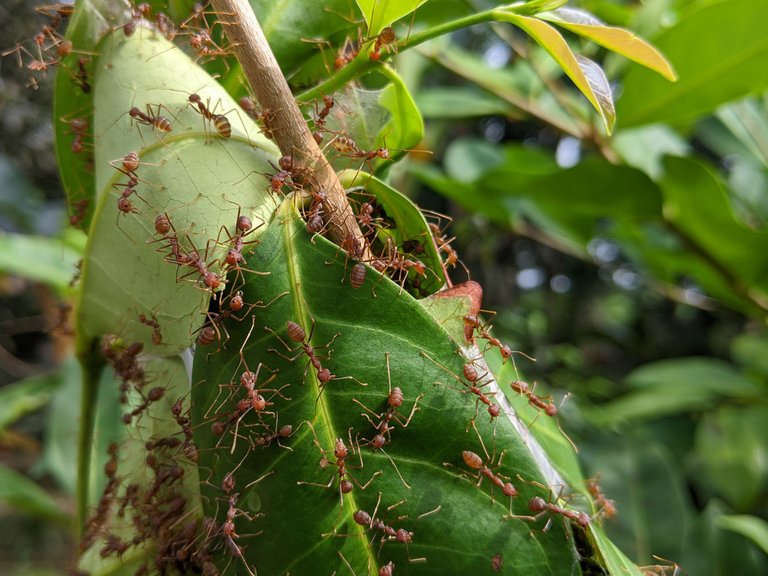 They can control a single tree and expand their nest. They will place several guards on each branch of the tree. That way, they will also protect the nest from dangers that will threaten their nest.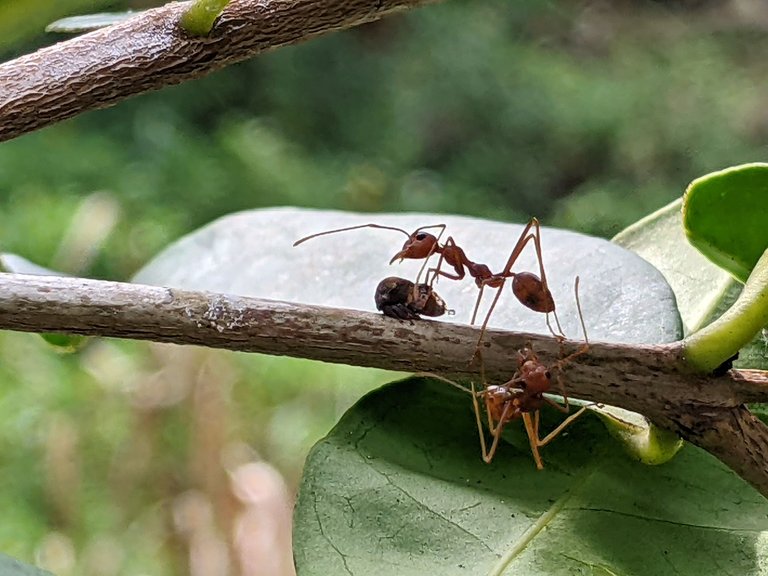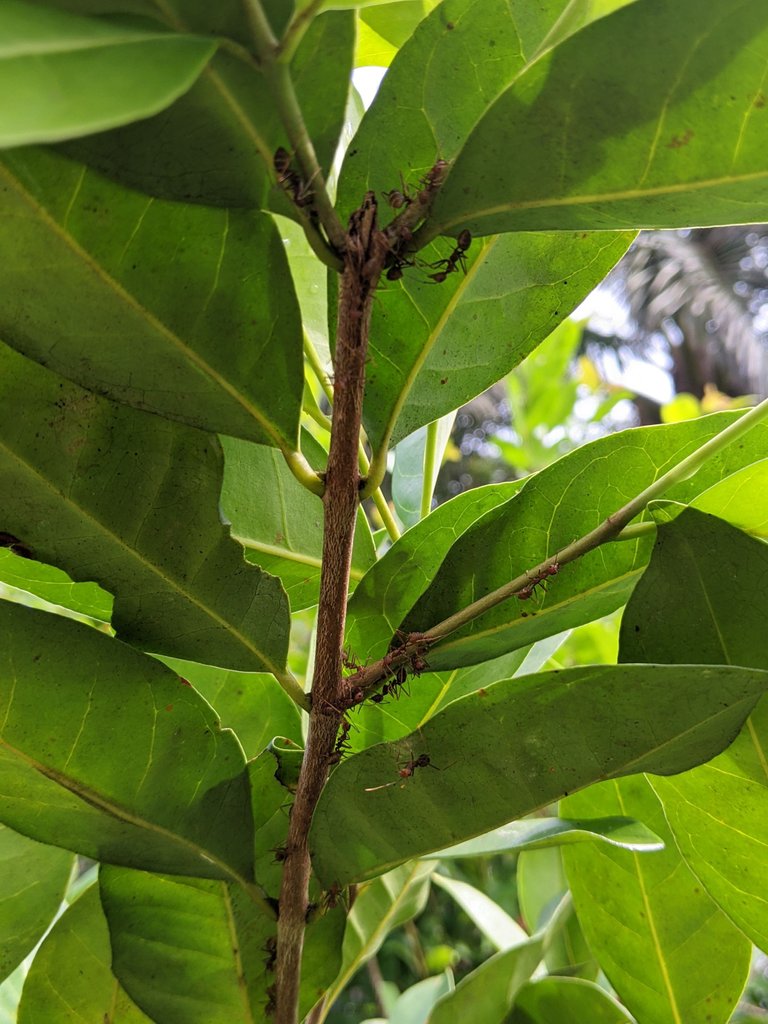 In addition to having a pungent odor when biting, the bite is also very itchy. It will sting if the liquid from its mouth is exposed to the wound. They will bite like gripping claws with all their might until the enemy is in pain. Usually, many people use these ant eggs to lure fish or use them as pet bird food by destroying their nests.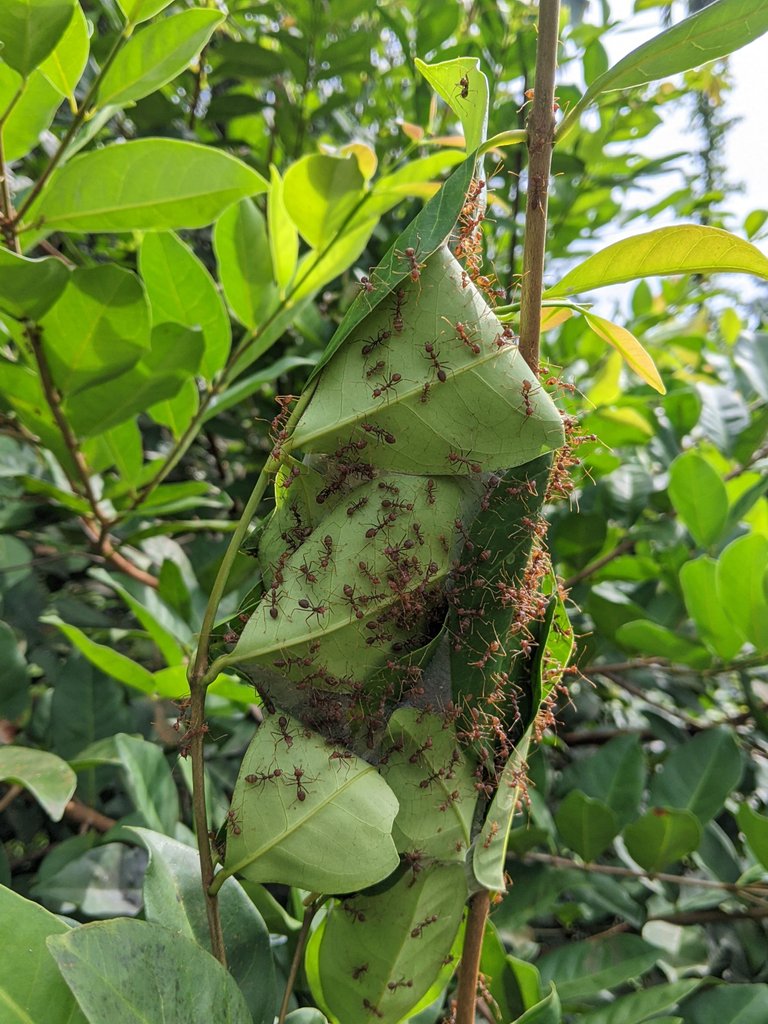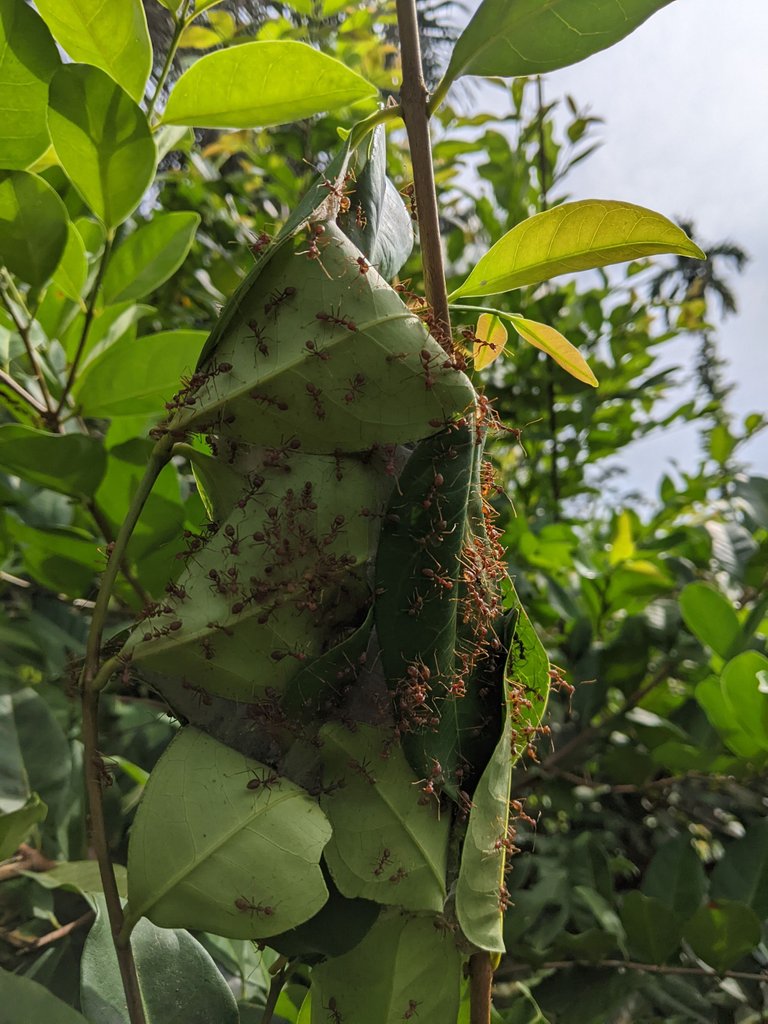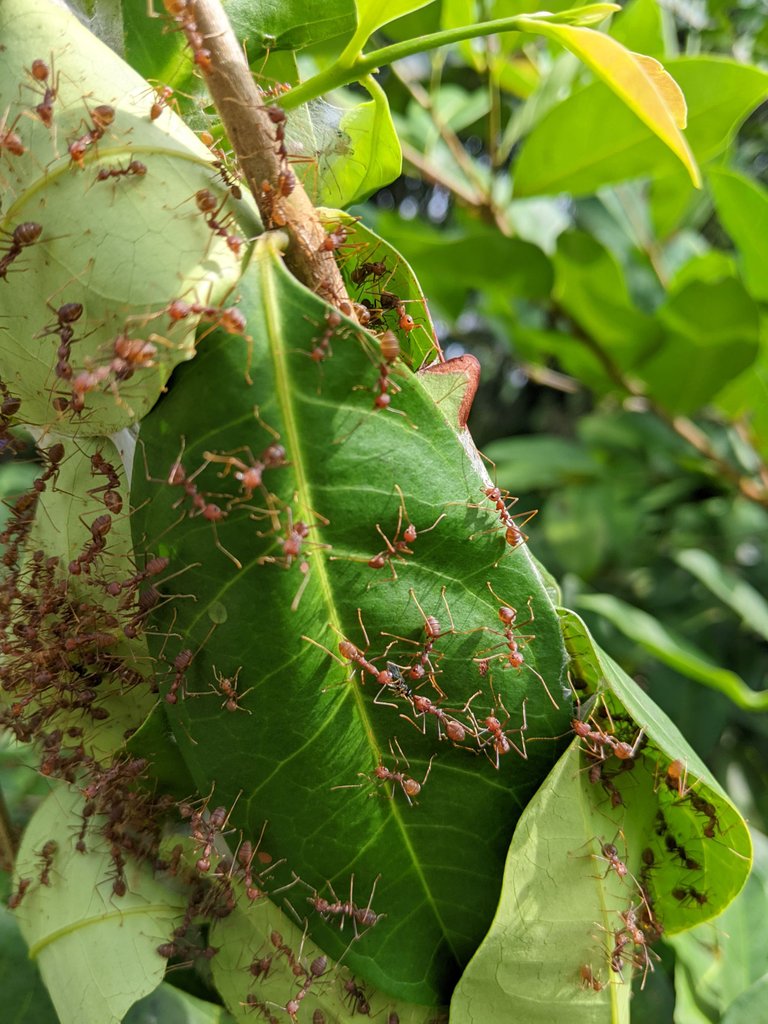 The selection of trees that are used as ants' nests is usually fertile trees or trees with lush leaves. Trees that have lush leaves will provide cool air for these ants. Even though they look fierce, these ants can provide benefits to the tree they live in, such as guarding and protecting the tree. These ants only use the leaves on the tree to make their nests, and these ants do not damage the tree itself. These ants can be used to protect plants from attacks by insects or other destructive animals.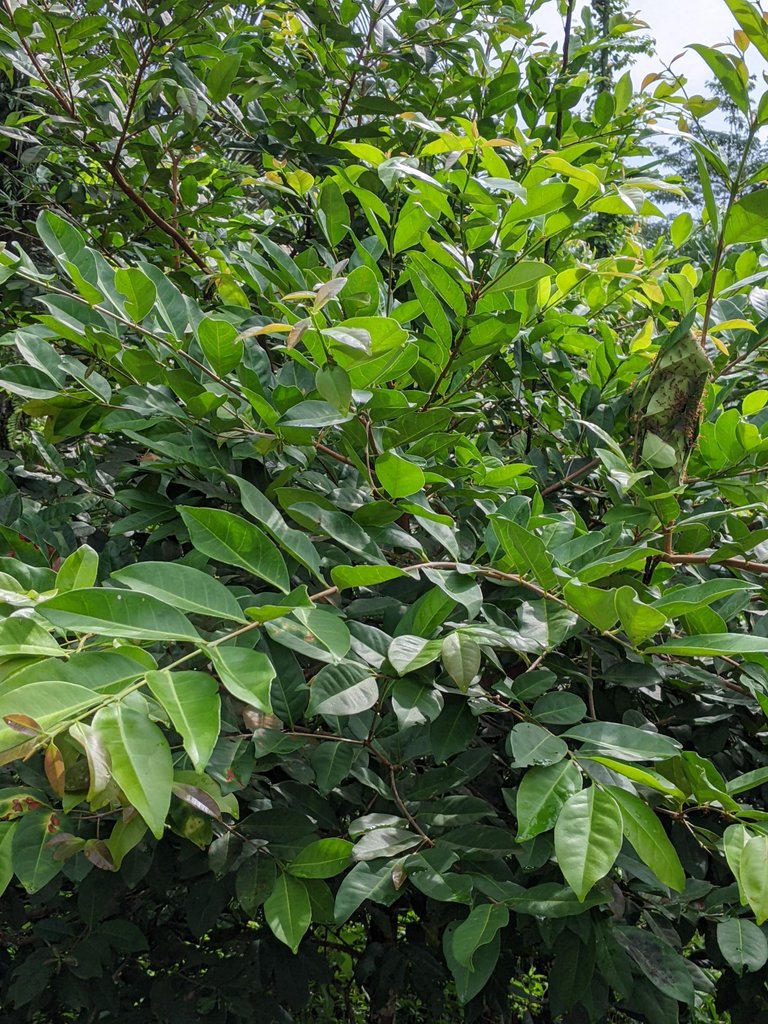 Although these ants are very aggressive, they are a solid colony with a strong work ethic to build their nests and protect each other.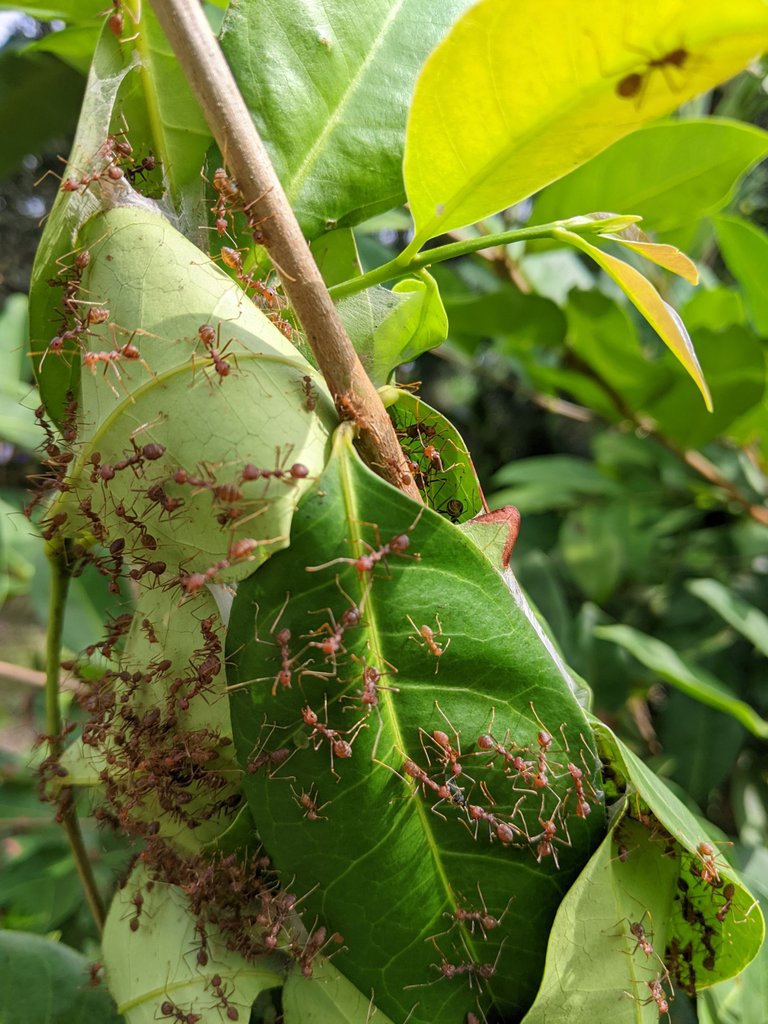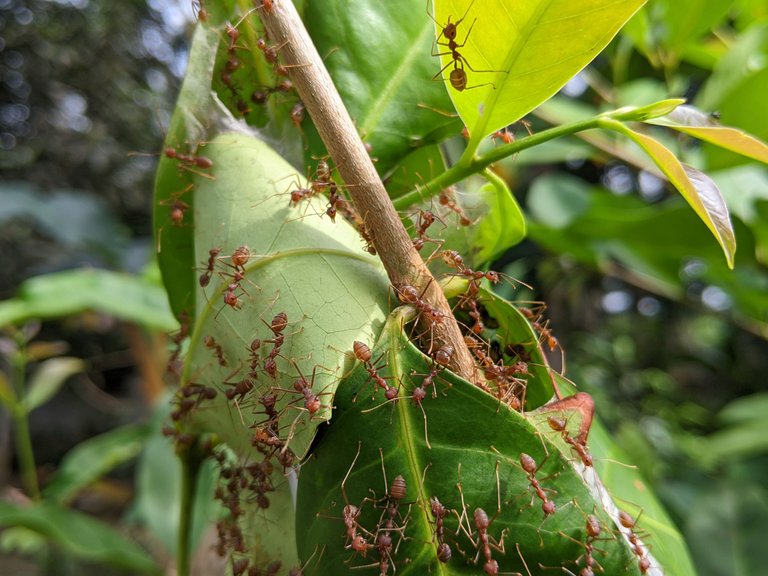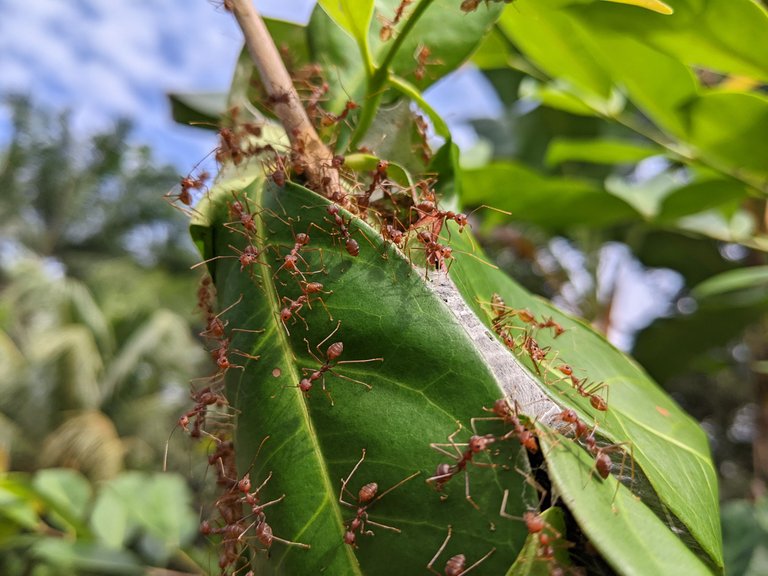 ---
---

❤❤❤❤❤❤❤❤❤❤❤❤❤❤❤❤❤❤
Thank you for taking the time to read my blog. I would love to see you in my next post. Stay happy and healthy.
❤❤❤❤❤❤❤❤❤❤❤❤❤❤❤❤❤❤

---
---
---