Teriyaki chicken salty Martabak for a tiring day

Last Saturday I just finished some of my work, from the morning I started to work and only finished in the afternoon. And yes, it consumes my energy. Plus, at that time I didn't have the appetite to eat anything because the past few weeks had been a tiring week.
After doing some grueling work, it never hurts to give yourself a little treat. It doesn't have to be expensive. You can give yourself something useful, like buying your favorite drink or just a light snack to cheer you up after you've finished something. It's good to take care of yourself. You deserve something good.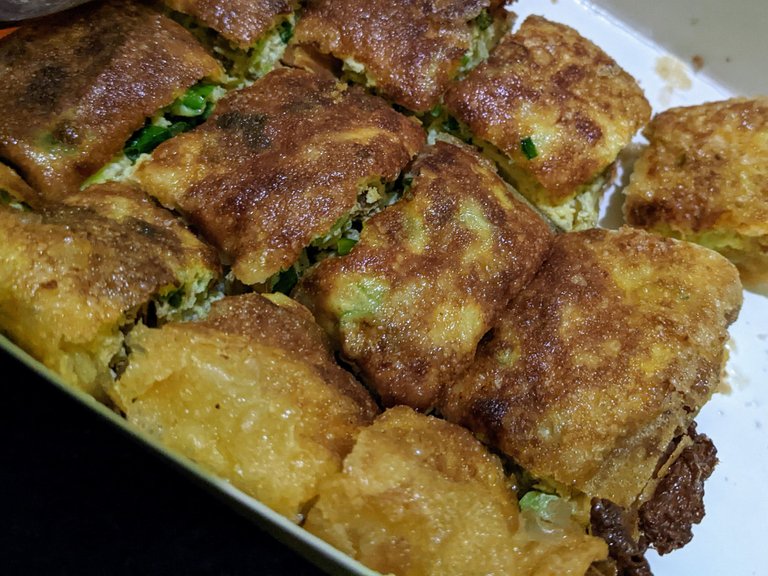 To energize my body and mind, I buy foods I've never tried before. As usual, I bought using the app and took some time to rest. In addition to saving time and effort, I can also use discounts on apps. I ordered a portion of teriyaki chicken salted Martabak for IDR 26.000 or $1,75. If I usually order a sweet Martabak, but this time I want to try a salty Martabak.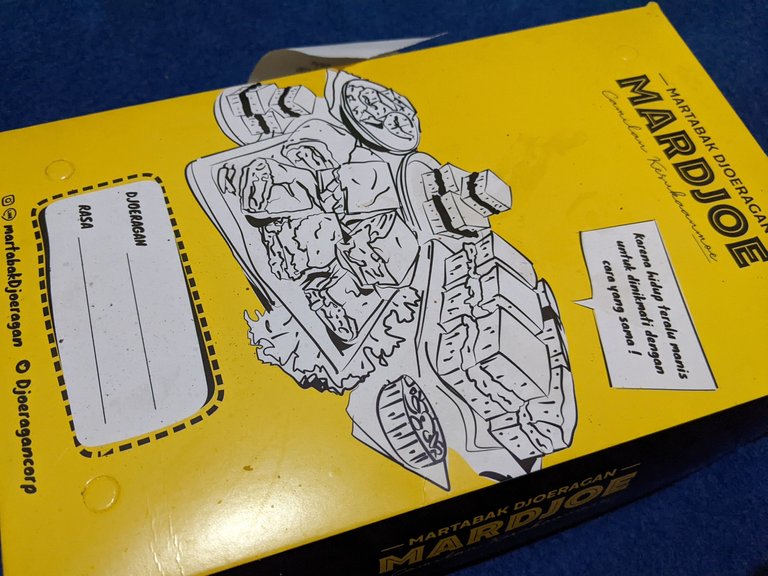 Even though they both have the same Martabak name, salty Martabak and sweet Martabak are two different types of food. Salted Martabak or egg Martabak is usually made from a mixture of eggs and meat. In addition, salty Martabak usually has a filling consisting of vegetables and spices mixed. And what is clear, is it tastes savory and a little salty. Meanwhile, sweet Martabak is more like cake or bread which is usually filled with peanut butter, chocolate, and cheese with a sweet taste from wheat flour dough. In Indonesia, sweet Martabak is usually better known as the "Terang Bulan".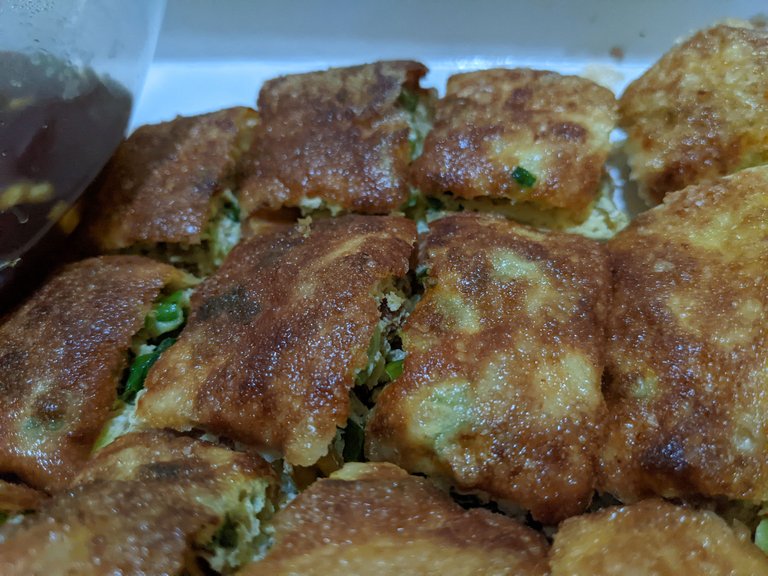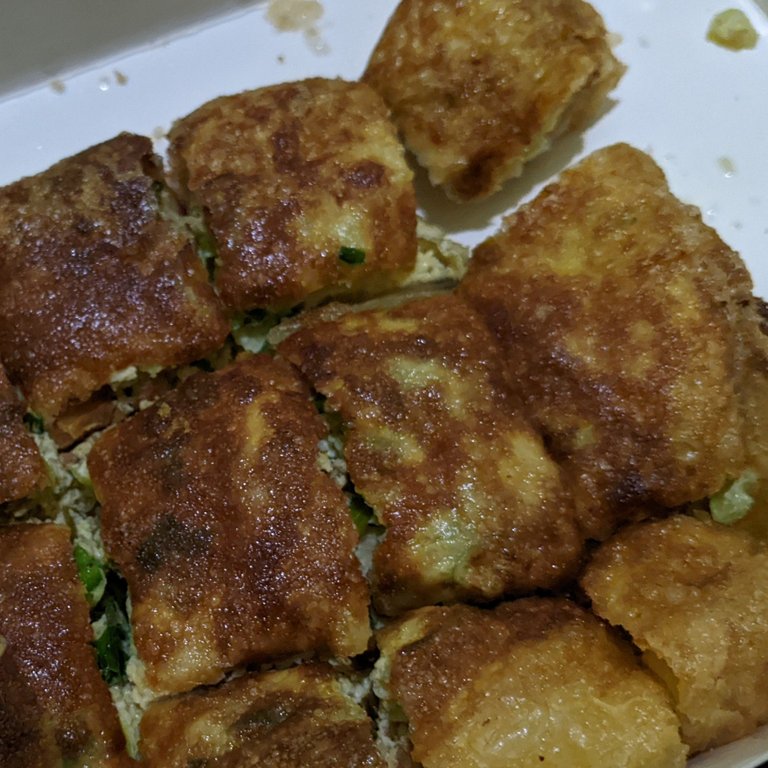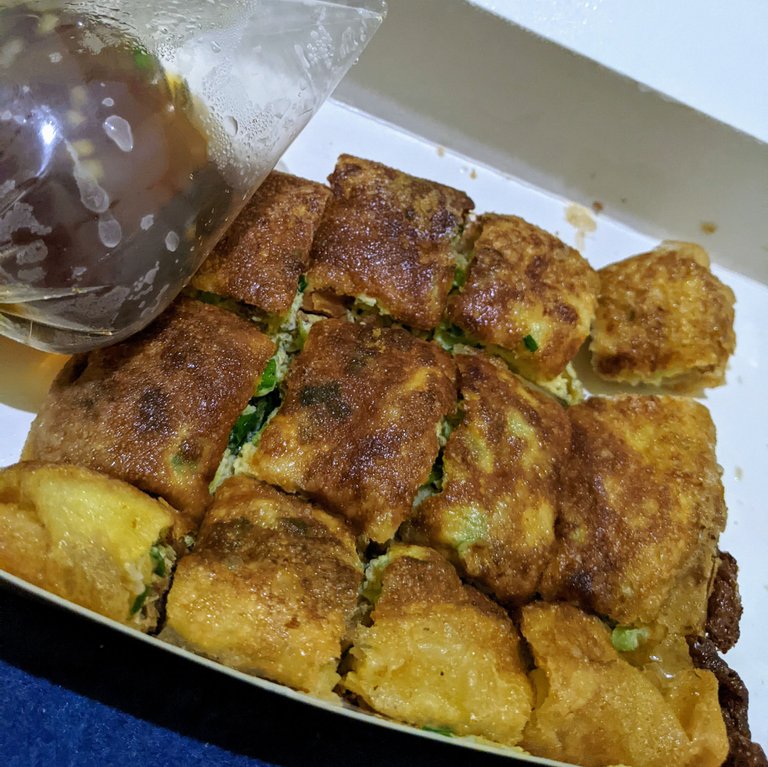 ---
For the food I ordered, the salty chicken teriyaki Martabak was not too big compared to when I ordered the sweet Martabak. The portion looks smaller and crunchy. Besides Martabak, I was also given sauce wrapped in plastic. This sauce is a complement to the salty Martabak. You can eat salty Martabak by dipping it in a gravy with a sour, spicy, and slightly sweet taste. The sauce used is made of tamarind, brown sugar, and vinegar with the addition of sliced red onions and chilies. I like the gravy. The gravy fits perfectly with the salty and savory Martabak.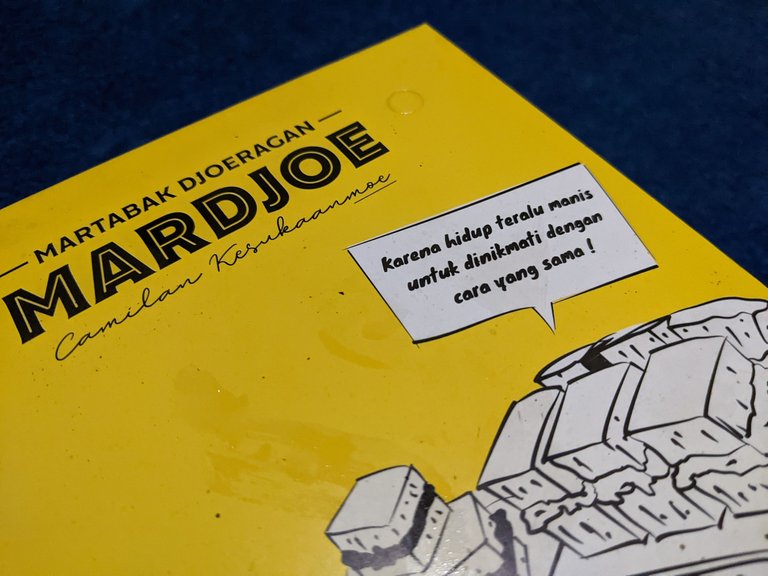 In addition to food, the containers used also look attractive by placing black and white sketches of the food they sell. Coupled with the message "because life is too sweet to be enjoyed in the same way". I can understand this message that the life we live is filled with many different flavors. We need to taste something other than sweetness. That way, we can know that living by experiencing various tastes will make our life more meaningful.
---
---
Thank you for taking the time to read my blog. I would love to see you in my next post. Stay safe and keep healthy.
---
---
---