Sweet Vanilla Stars Blend And Some Support
Hello everyone, how are you? I hope you're all right. And may good things always be with you.
Last Thursday, July 21, my friend and I made an impromptu plan to go out. Initially, we planned to go looking for snacks, but after arriving at one of the shopping centers, only a few sellers were selling the snacks we were looking for, and the snacks that were sold also looked unattractive. In the end, we were like lost people who didn't know where to go. We just asked each other like dazed people, as this was an impromptu plan that we came up with because we needed some fresh air for a tiring day.
After seeing nothing else to do, we finally left and looked for a new place. Along the way, we looked here and there looking for a good place until we finally stopped at one of the cafes that stood out from the street.
---
---
Burgers. Fries. Sandwich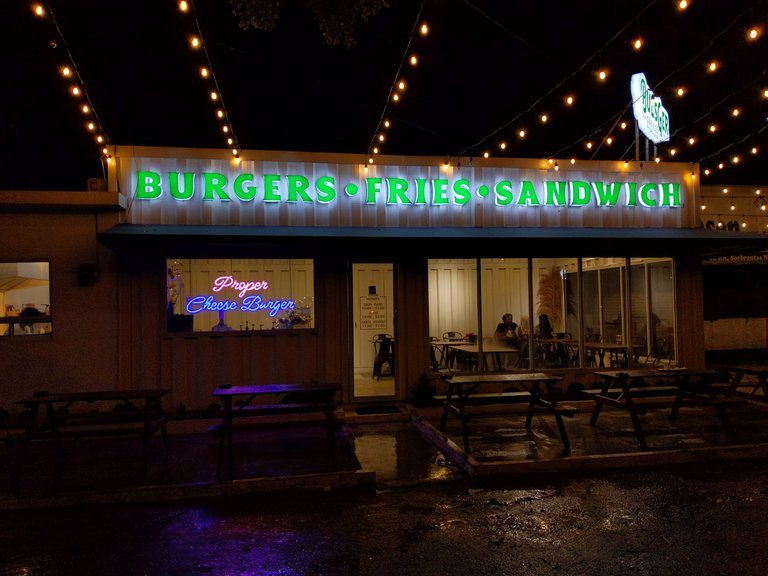 We found the quiet place even though it's on a side street. Without thinking, we immediately stopped and ordered food and drinks. We talk until ten o'clock at night while mourning life.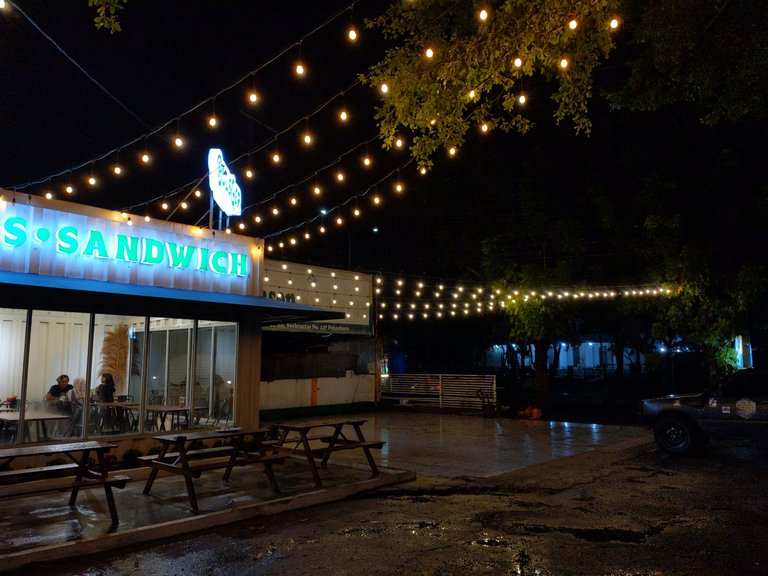 On the 25th, we made another impromptu plan to go to a new place we found. Yup, Burgers Fries Sandwich. Even though it was raining, we decided to keep going because we needed to get out and talk.
---
---
Vanilla Stars Blend
Sweet, sweet, sweet. That's what I need right now. When I have a lot on my mind, eating or drinking something sweet can give me a sense of excitement. The sweet taste seems to give energy when your mind is in chaos.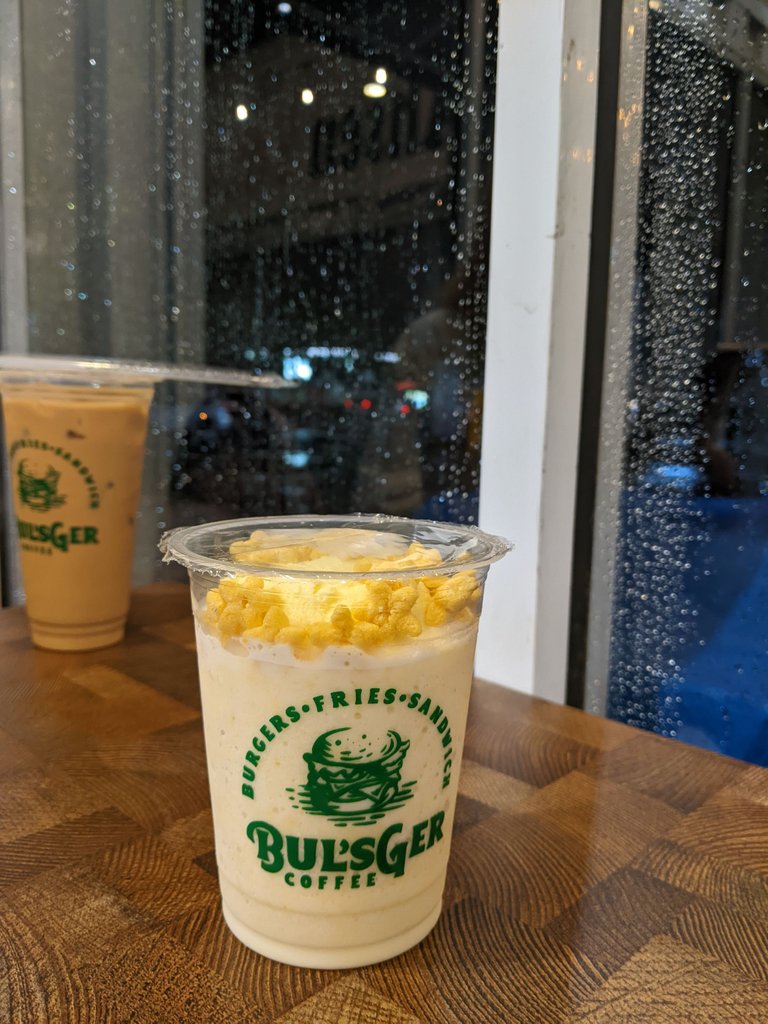 The vanilla stars blend that I ordered has a soft taste, not too sweet. It tastes like vanilla. Even while sucking it, I can feel the vanilla scent on my nose. Although the price is quite expensive for the size of a student IDR 30.000 or $2.02, this is worth the taste that I get and the comfort of the place. As the name suggests, this vanilla drink is mixed with a sprinkling of star-shaped cereal on top.
---
---
Bulsger French Fries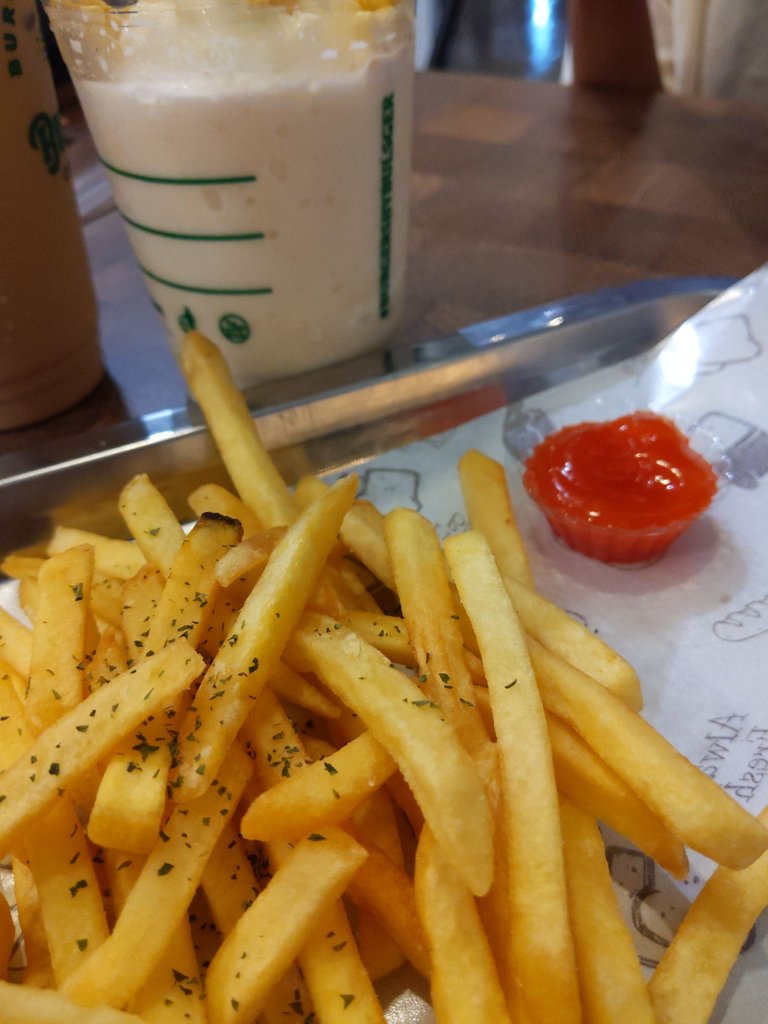 Since we only had a small amount of money, we just ordered a drink each and split the food for the two of us. We ordered a portion of French Fries for IDR 17.000 or $1,14. Whatever we eat, what we need right now is peace. For my friend, she ordered a Bulsger iced coffee for IDR 20.000 or $1,34. Yup, she's a coffee addict. When I order a sweet drink, she always orders coffee. By the way, we got a ten percent discount by showing the student card. Besides the delicious drinks, the service is also very good.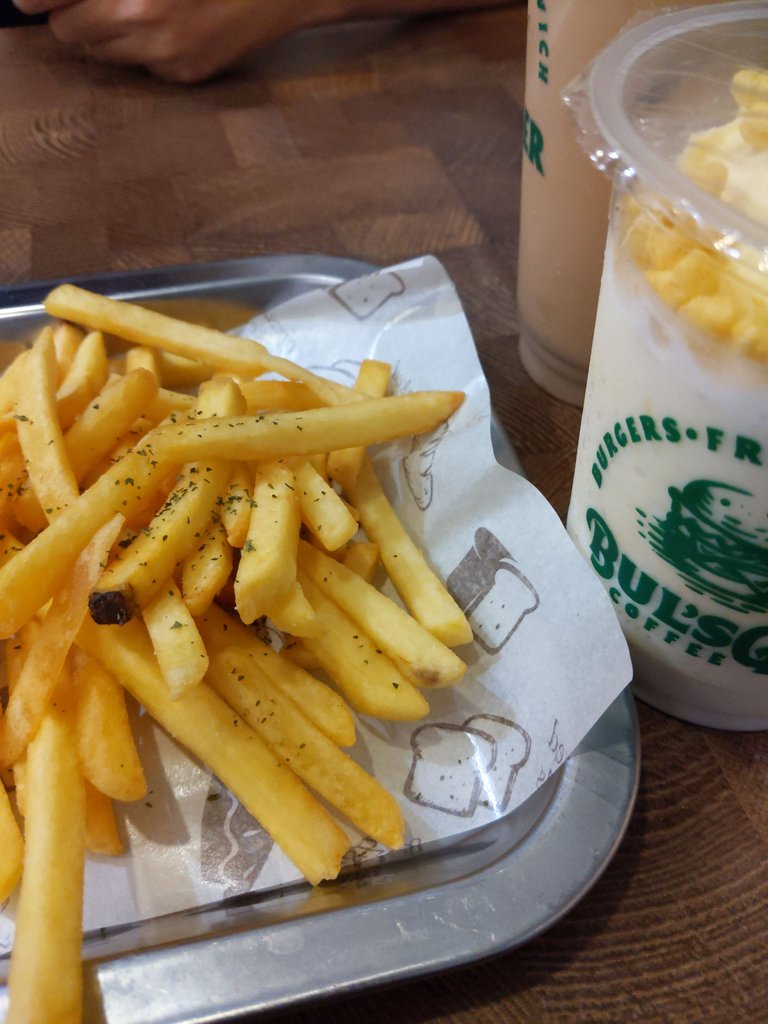 It's been a tiring week not only physically but mentally as well. It sucks when you have to be between two choices and still don't know which one to choose. This choice is like you are on one footing with one pole. When you want to move forward you will throw the other party off balance. And vice versa. You can't go anywhere. You have to choose one side and let yourself fall. But when you share your problems with others, it can lighten your load, and you can bounce back.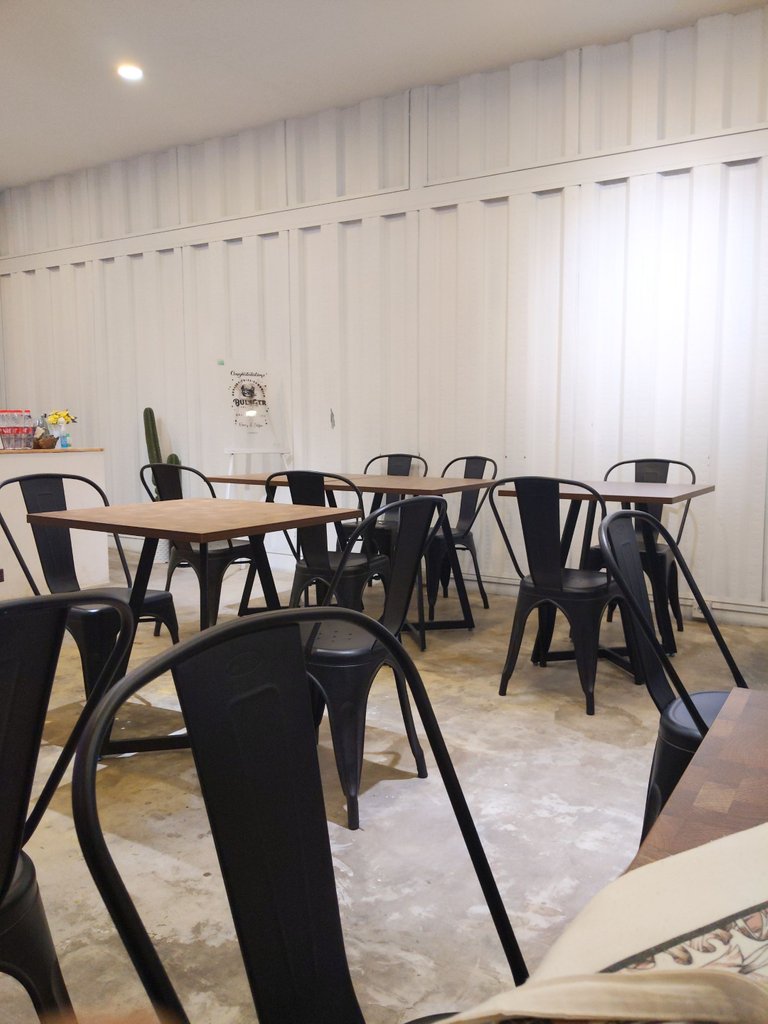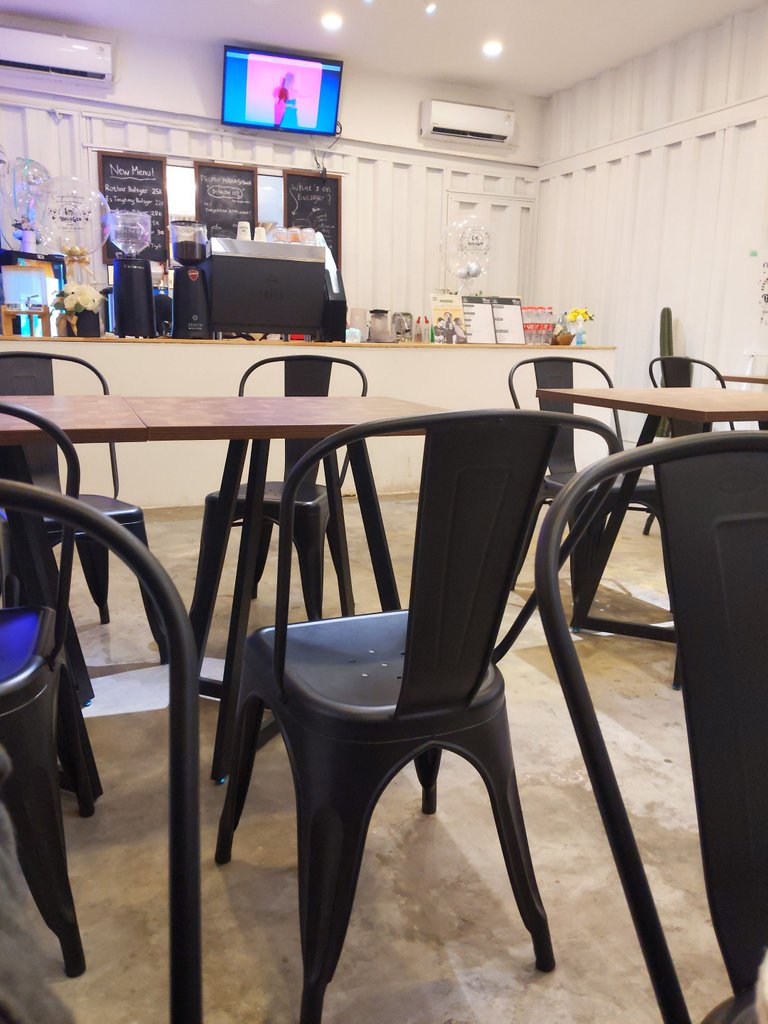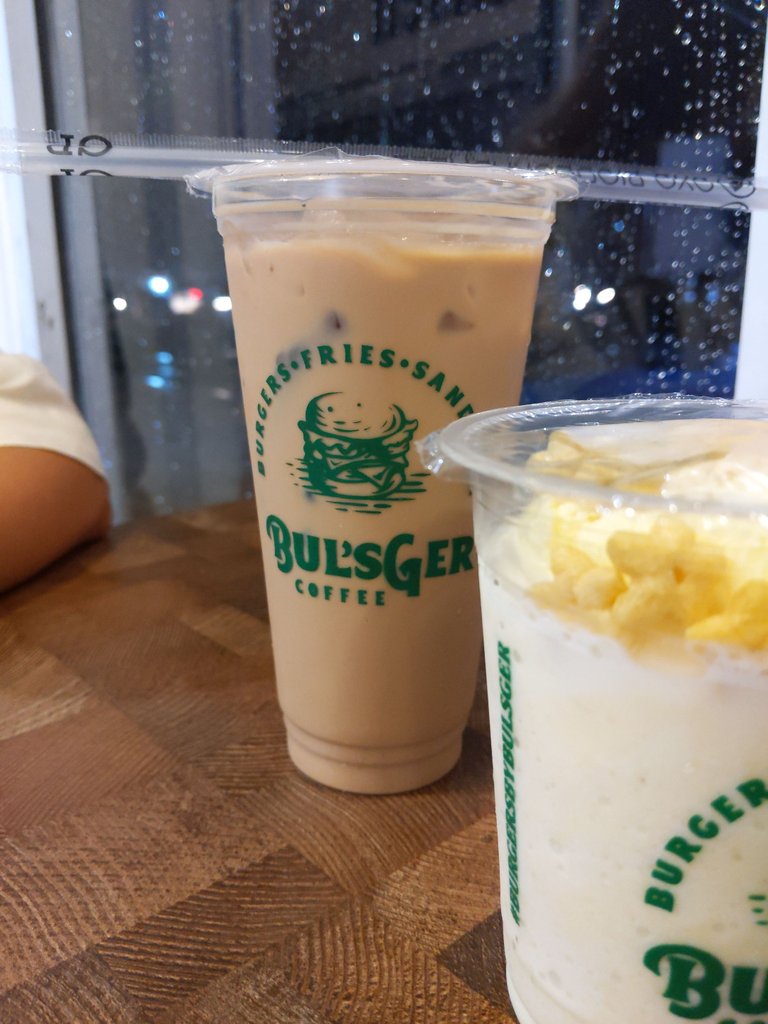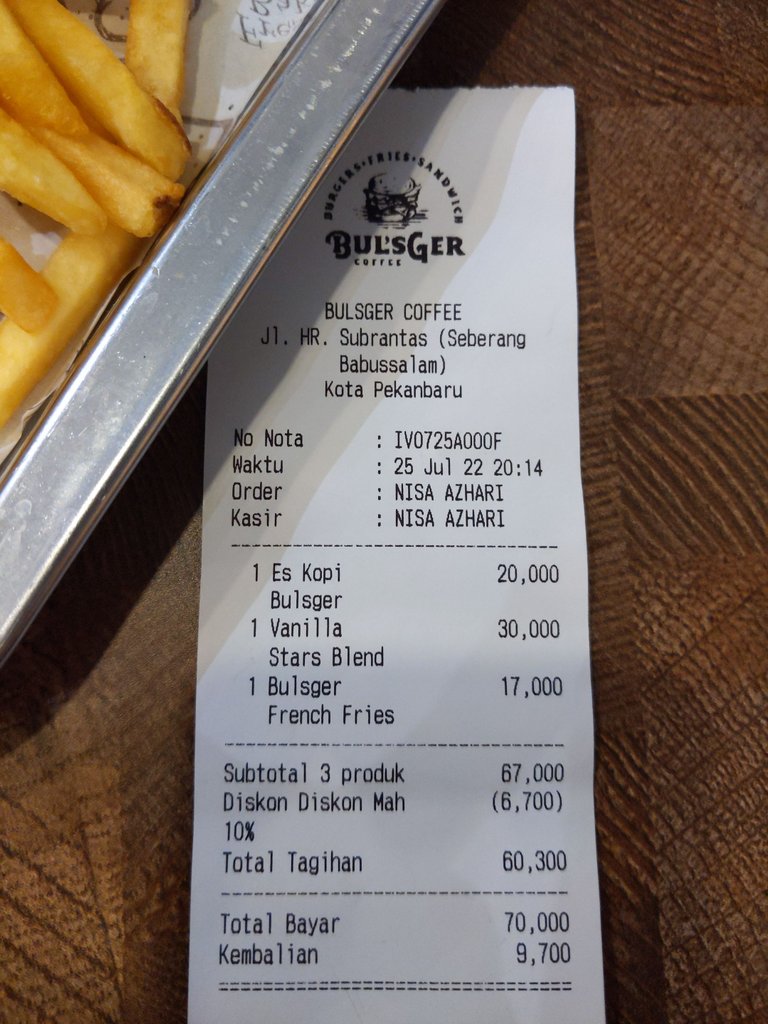 ---
---
Thank you for taking the time to read my blog. I would love to see you in my next post. Stay safe and keep healthy.
---
---
---