Seblak, Sundanese Savoury and Spicy Dish

---
"Food is not rational. Food is culture, habit, craving, and identity.
– Jonathan Safran Foer
---
Hi Food Lovers!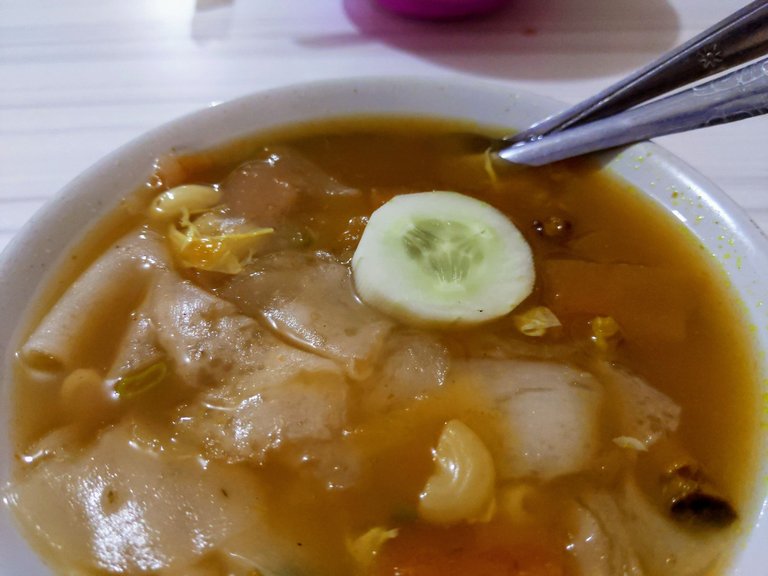 Seblak, Have you ever heard the name of this food? Yup, Seblak, Seblak is one of the typical foods originating from Sunda, Indonesia. Honestly, I also just found out about this food in the last few years when Seblak was a trend because of its spicy taste. In addition to the taste, Seblak has various fillings in one bowl.
---
Menu
---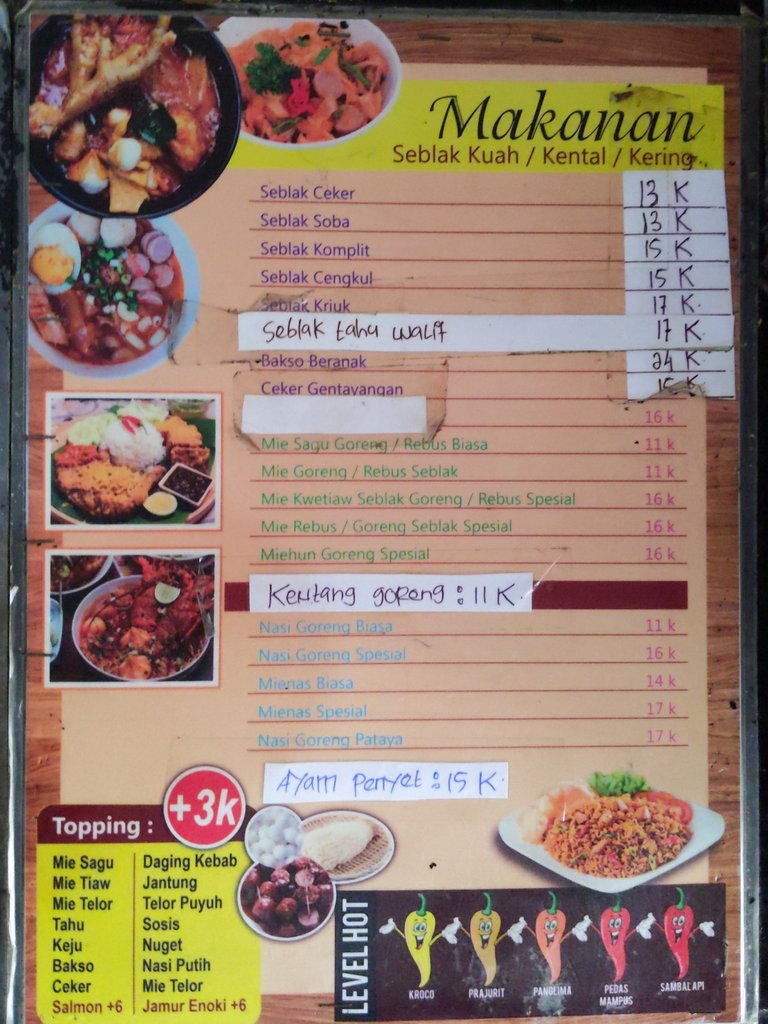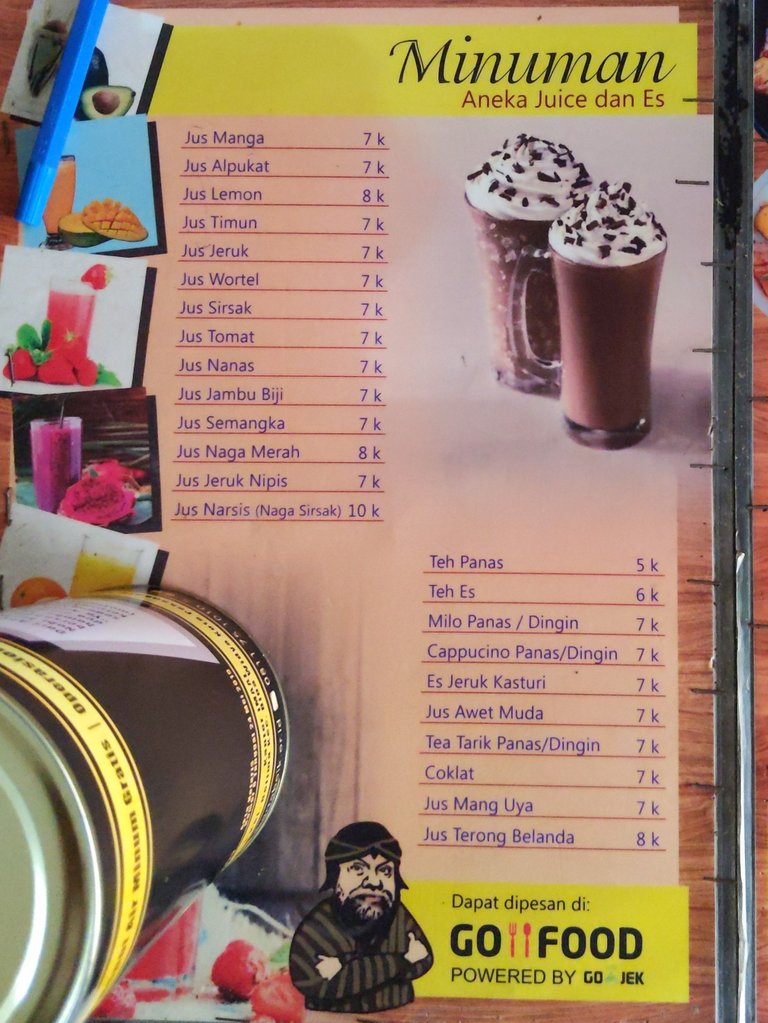 ---
Seblak has different levels of spiciness according to your taste. If you like spicy food, I think you will like this one. Some time ago, my friend and I decided to eat seblak at a restaurant near my boarding house. Around four in the afternoon, we went to this restaurant. It was still pretty quiet when we arrived. There are several variants of the seblak menu and the levels provided, such as seblak claw, seblak soba, seblak complete, and others. For seblak levels provided, there are levels 1 to 5 with different names. Level one is called Kroco or the lowest, level two is the warrior, level three is commander, level four is spicy to death, and the last is fire sauce. In addition to the seblak menu, they also provide other menus such as fried rice, noodles, and chicken penyet.
---
Design
---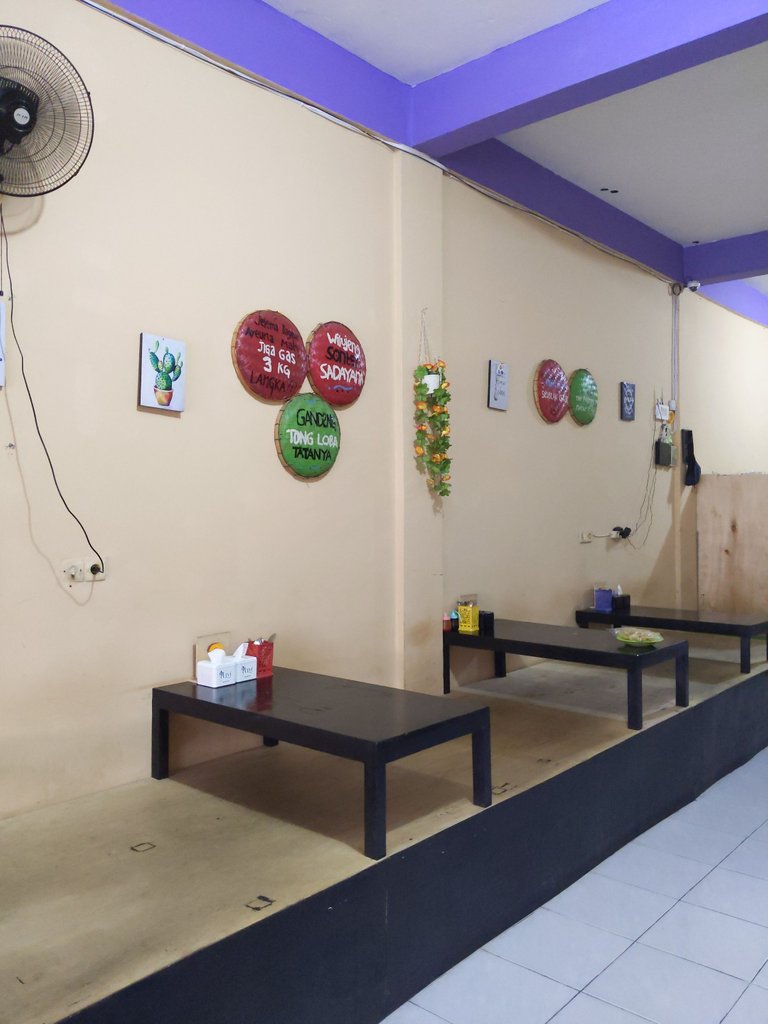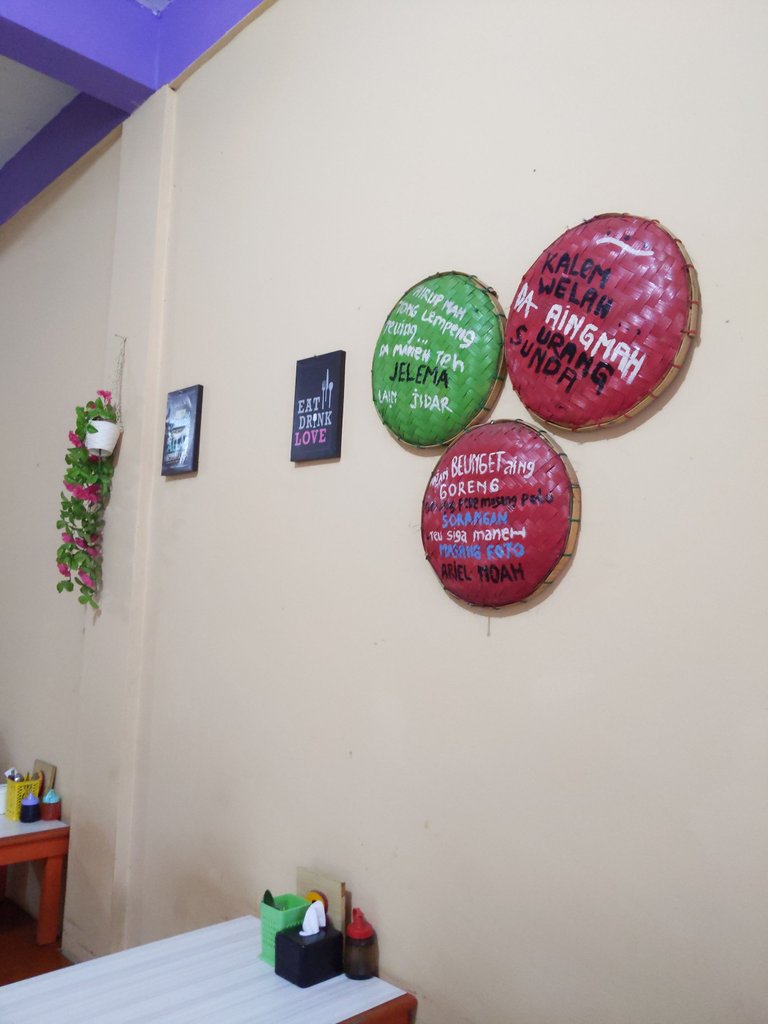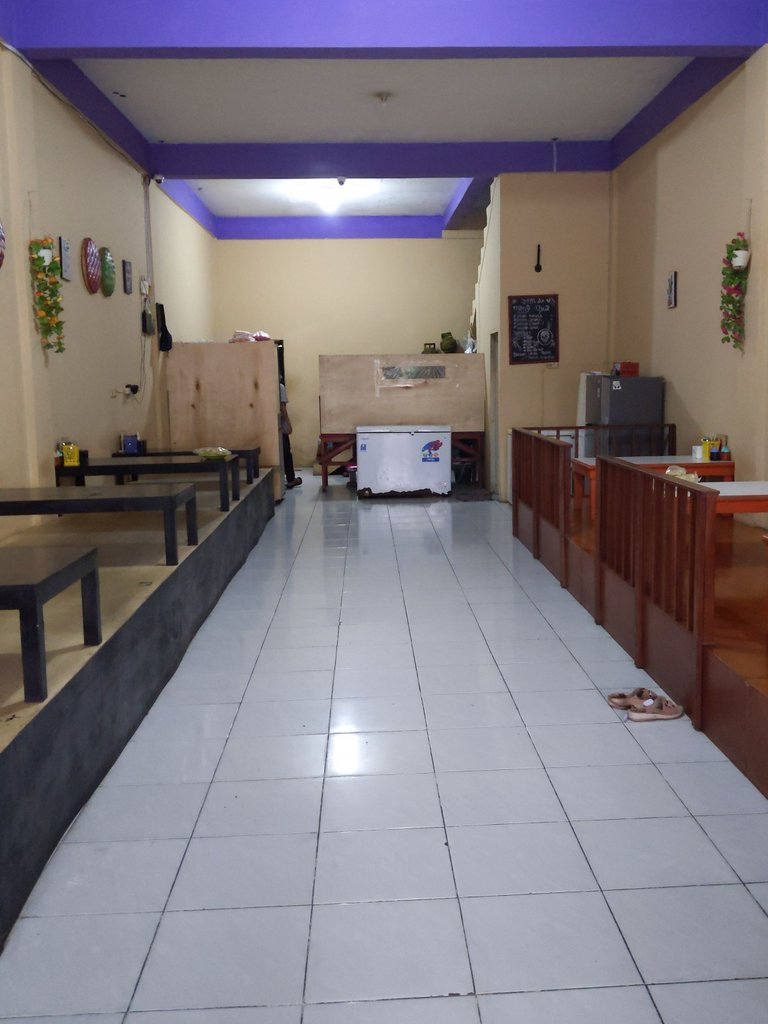 For the design of the place, they put various kinds of hanging ornaments. One of them is some winnows which are colored and then written in Sundanese. For the dining table, there is only a short table without chairs. When eating, you are required to sit cross-legged and focus on the food in front of you. In addition to a polite way of sitting, sitting cross-legged is the recommended way of sitting while eating.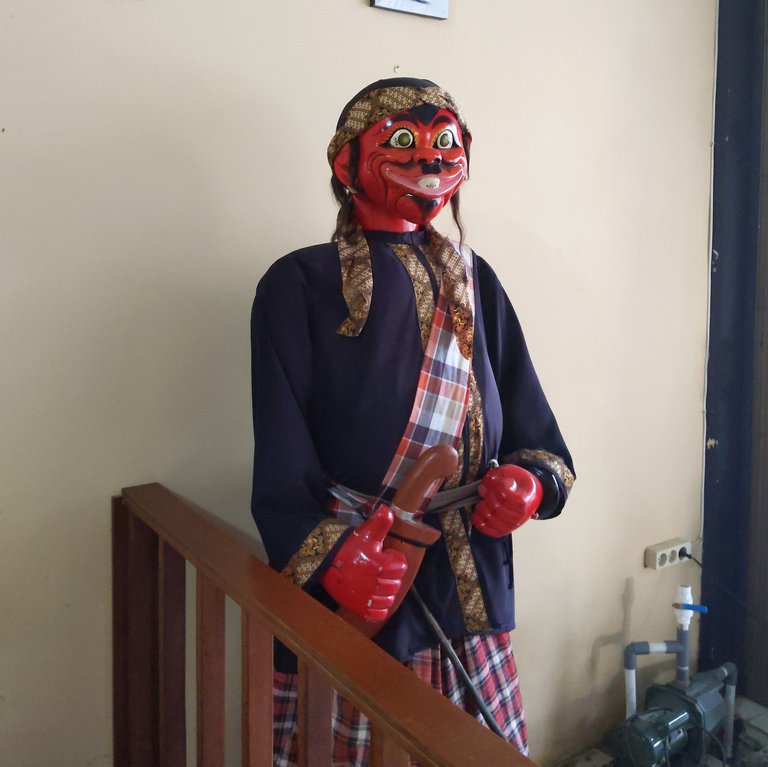 Not only the decorations on display, but the most striking thing about this restaurant is also the two figures of Sundanese wayang Golek, commonly called Cepot standing in front of the entrance. Cepot is one of the Indonesian shadow puppets that is quite famous for its red skin with two large front teeth. Honestly, when I was little, I was a little scared when I saw the face of this Cepot puppet. In this restaurant, two Cepot puppets are placed at the front of the entrance like a guard guarding the door, complete with a keris weapon in his hand.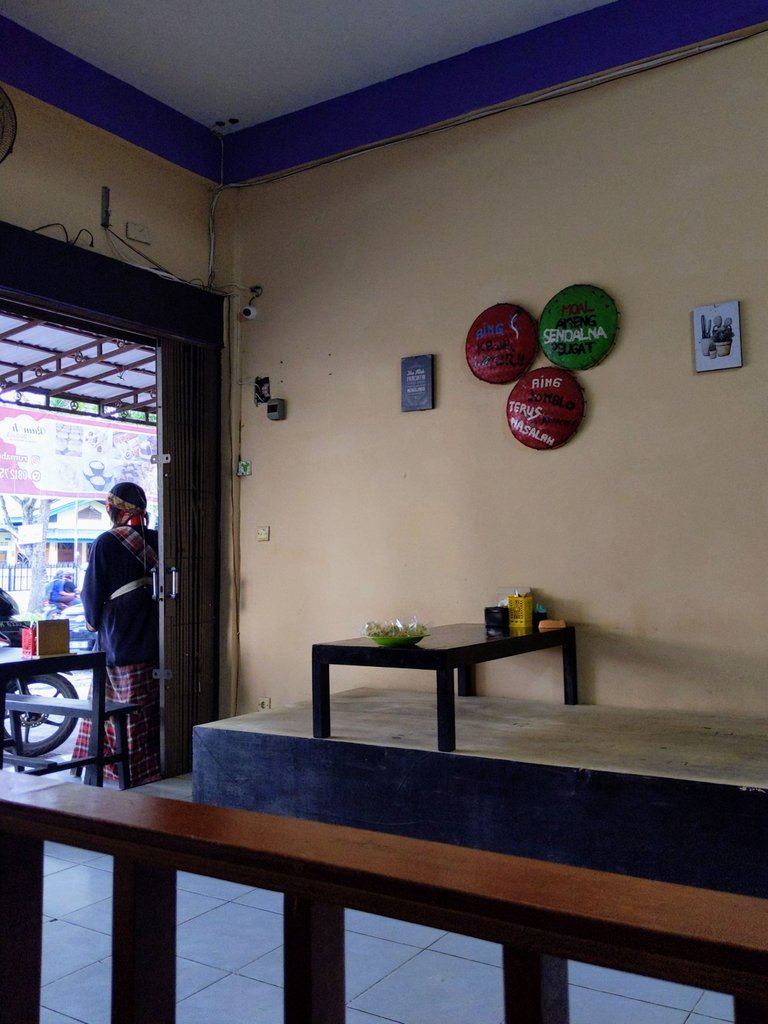 ---
Seblak Complete
---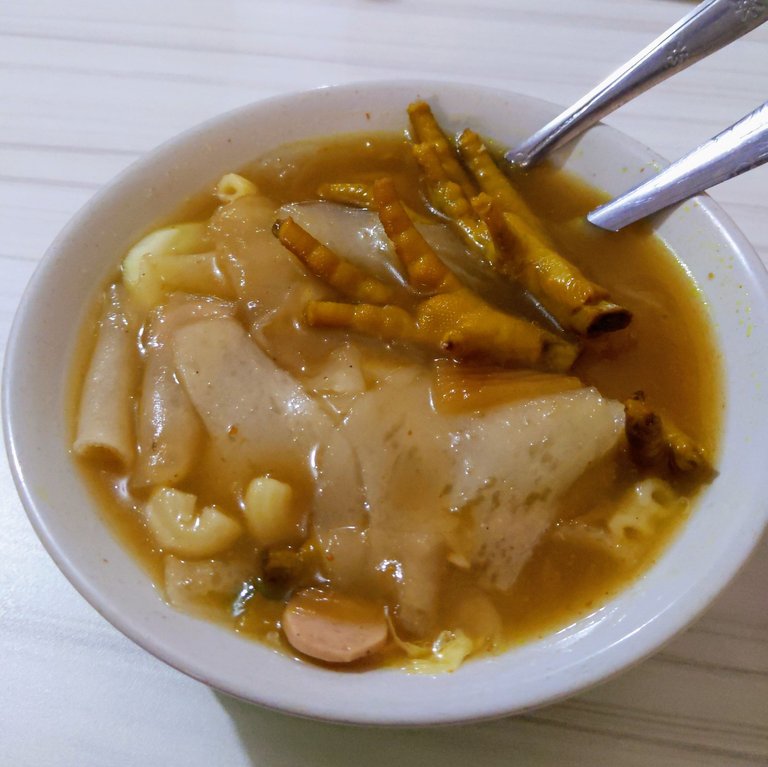 My friend and I ordered the same Seblak menu with different levels. If it is too spicy, you will not be able to taste the pleasure and vice versa. So adjust to your taste. I ordered a complete Seblak with warrior level or level two, where this is a normal level that is not too spicy. But for my friend, Because she is a spicy lover, she ordered Seblak complete with Fire Sauce or the highest level. I wasn't surprised when I saw her order the highest level because she used to eat spicy food. To counter the spiciness, we also ordered two cold iced teas.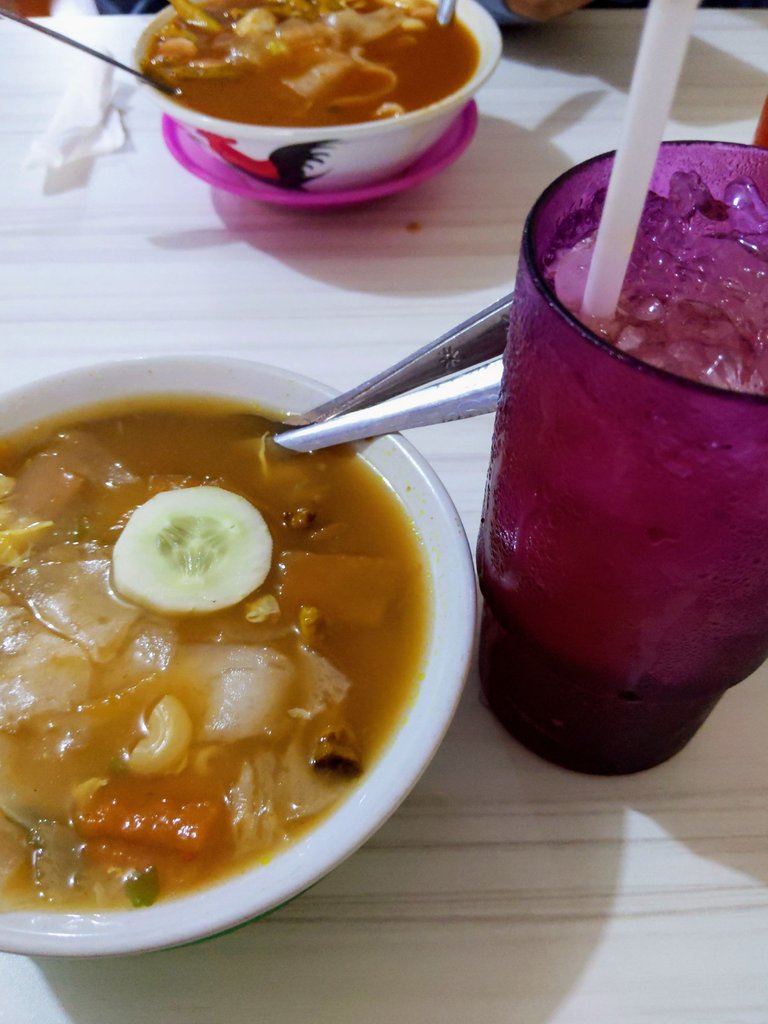 For Seblak complete, many ingredients were used in it, Including Aci crackers, meatballs, thinly sliced sausage, macaroni, chicken feet, egg, and cucumber. Although spicy, the sauce from this seblak is addictive. Therefore order according to the ability of your tongue. For different seblak menus, of course, they also have different fillings depending on the name of the seblak. In Indonesia, many restaurants sell seblak with various other variations because seblak is already popular and loved by the public. Seblak is also suitable to be eaten when the weather is hot. It will add to the enjoyment of the seblak itself. Lol. If you're interested, you must try it yourself.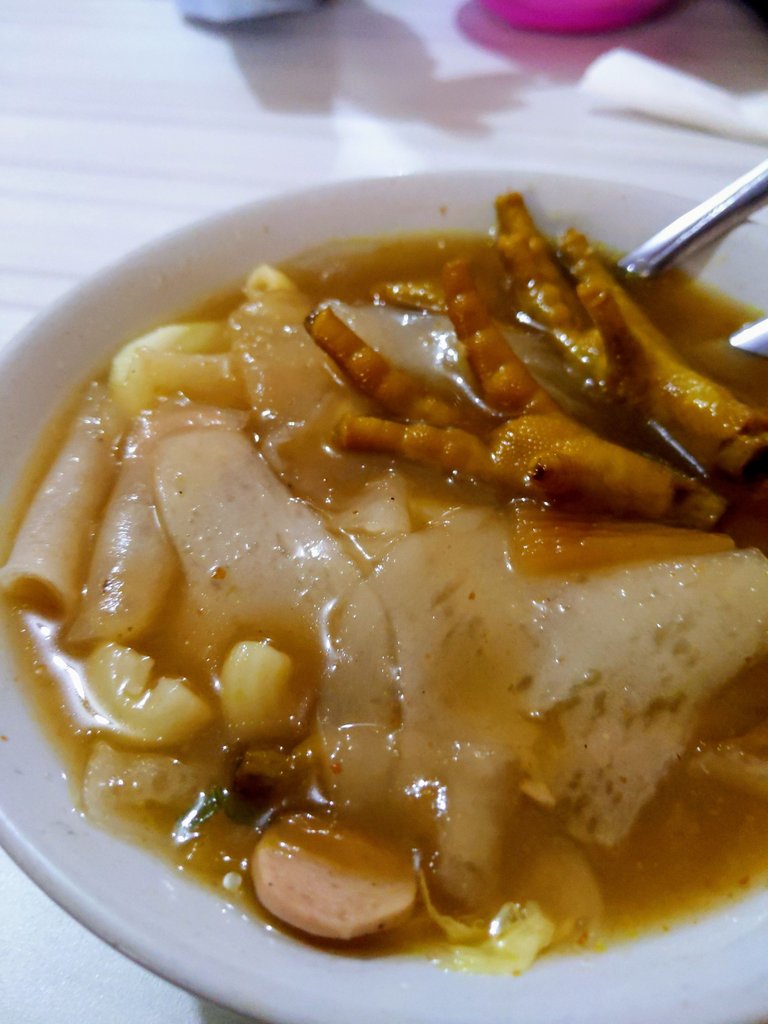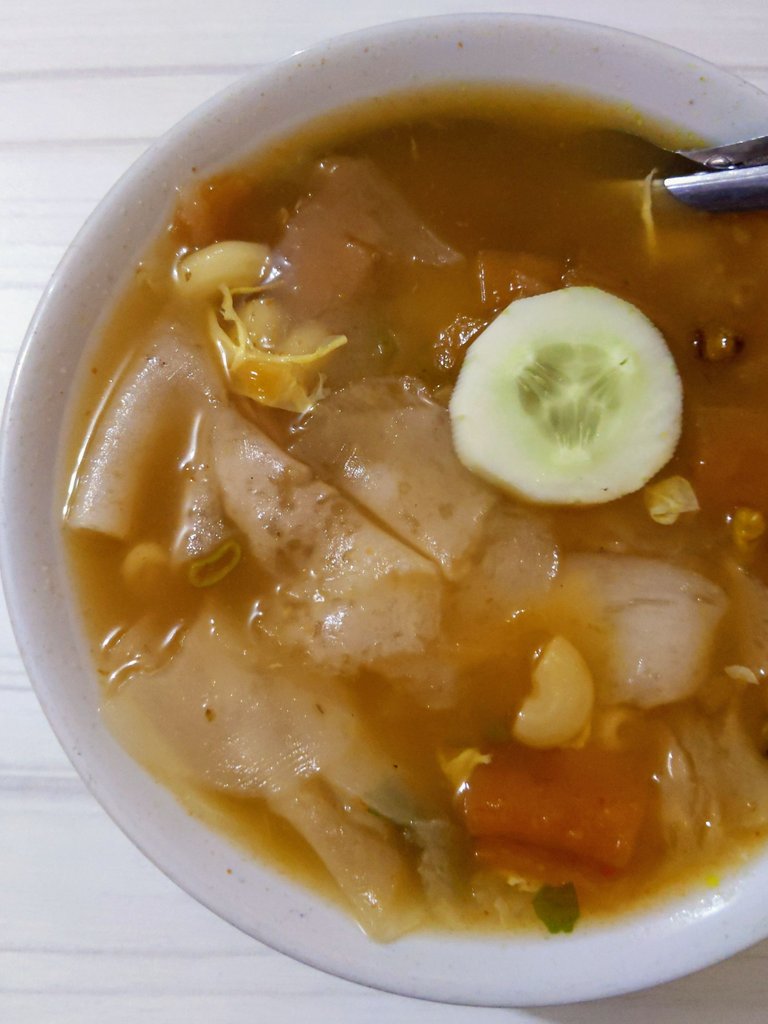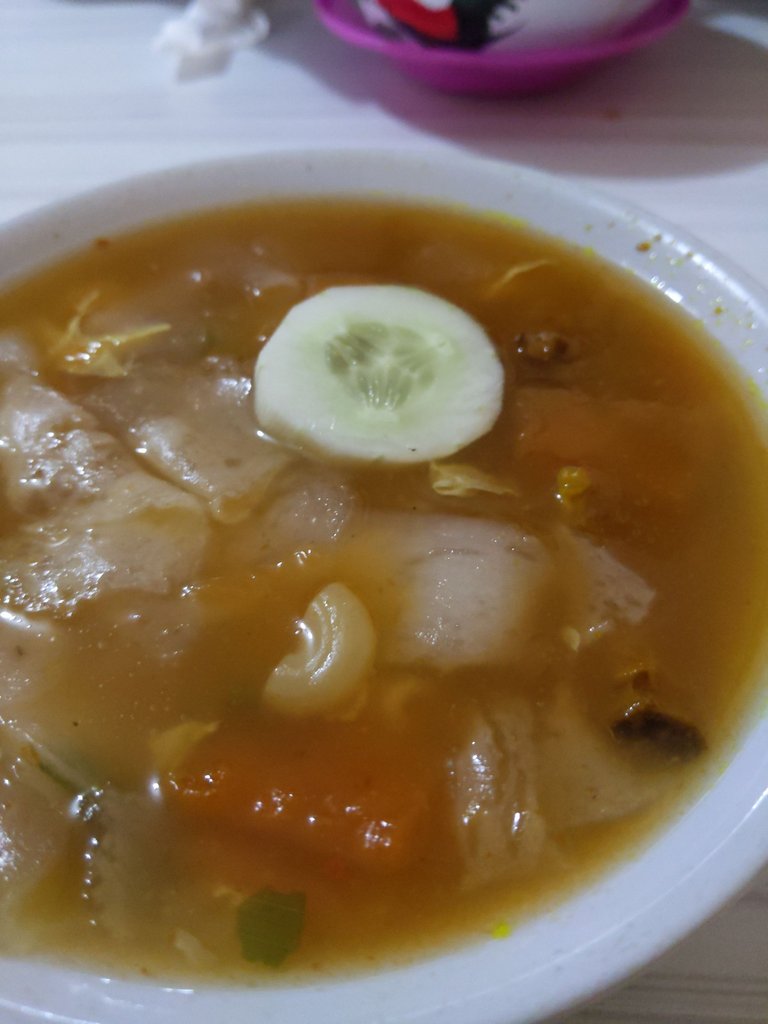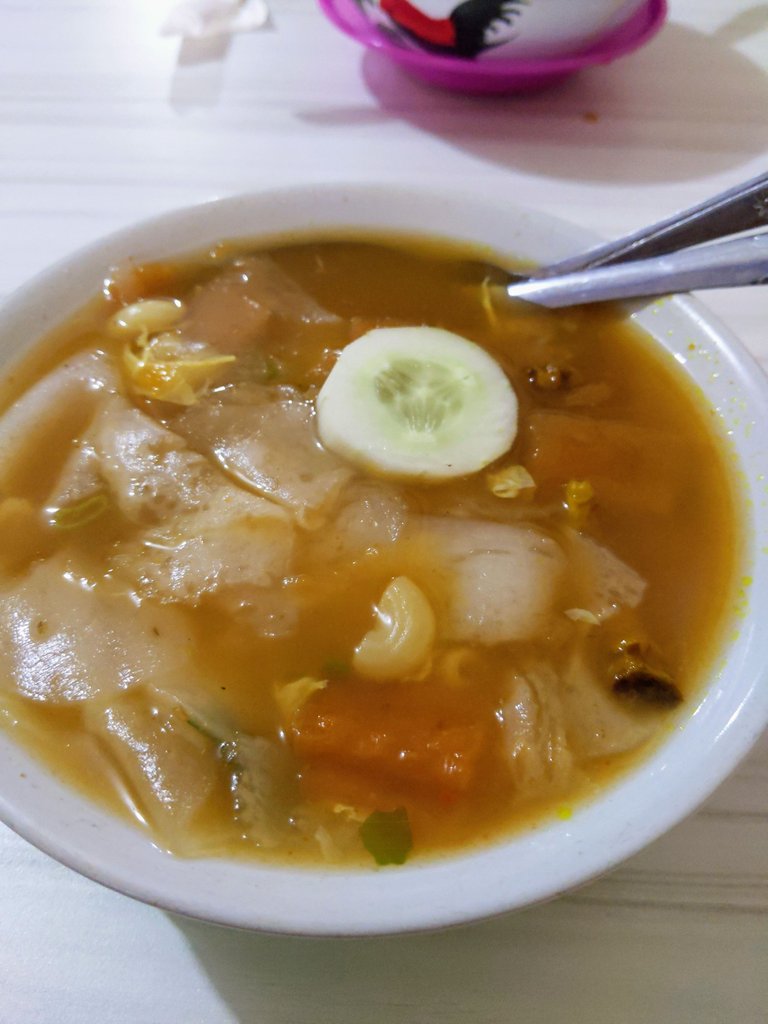 ---
---
Thank you for taking the time to read my blog. I would love to see you in my next post. Stay safe and keep healthy.
---
---
---