NIGHT EXPLORATION AT RIAU GARDEN

Last Sunday, my friend and I went to hang out at Starbucks in the afternoon. We are here to relax while spending time off. The original plan, we would hang out until the evening. However, we just remembered that next to the Starbucks building, there is a new tourist attraction that just opened some time ago. This tourist spot is only a hundred meters from Starbucks. Or rather, just next to the Starbucks building.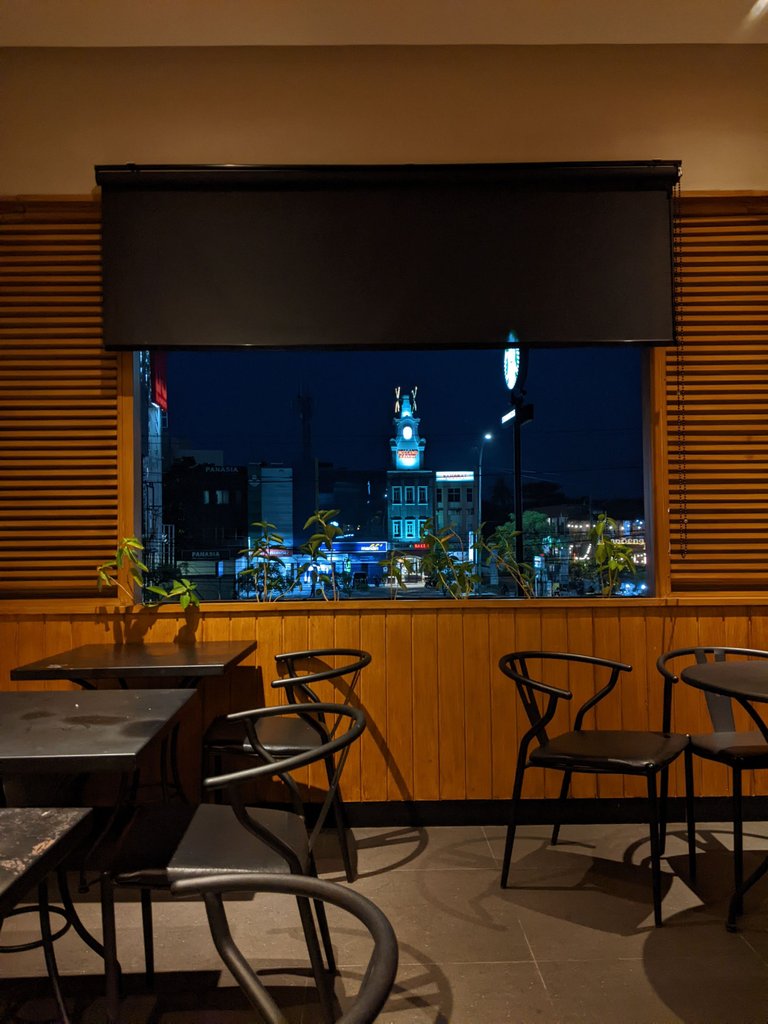 After finishing hanging out around seven in the evening, My friend and I decided to explore this new tourist spot.
Coming out of Starbucks, we went straight to the location on foot. On the front, the inscription Riau Garden greets us with a striking green color. This place has a green and white design from front to back, with various decorative lights hanging in every corner. This place looks even better at night because of the colorful lights. For daytime? I guess this place will look flat, and it will be so hot because it is an open place.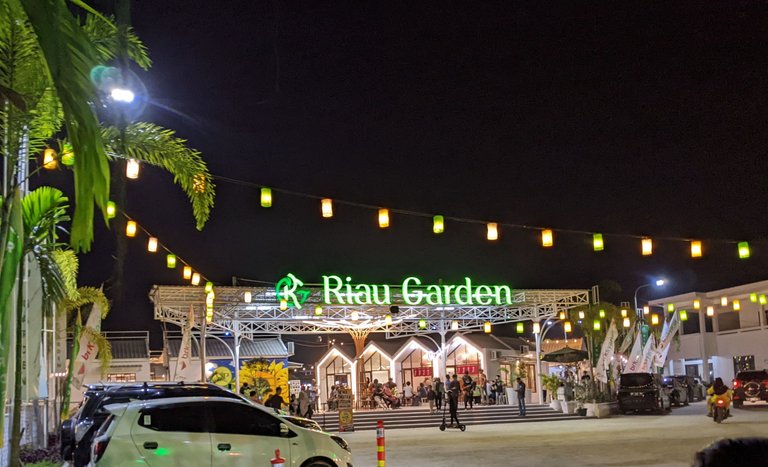 We followed the existing road from the front to the back. This trip to see how big this place is. And yup, this place is quite wide with some great spots.
This tourist spot is more focused on culinary. However, apart from culinary, they also provide a live music stage. That way, visitors can enjoy musical performances. Because this place just opened, this place is quite crowded with people of all ages. Children and adults mingle as one. Quite crowded but still conducive.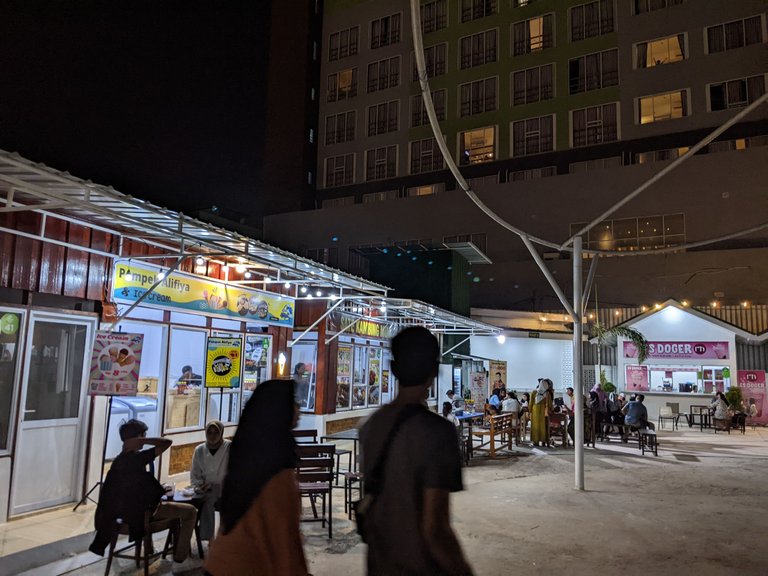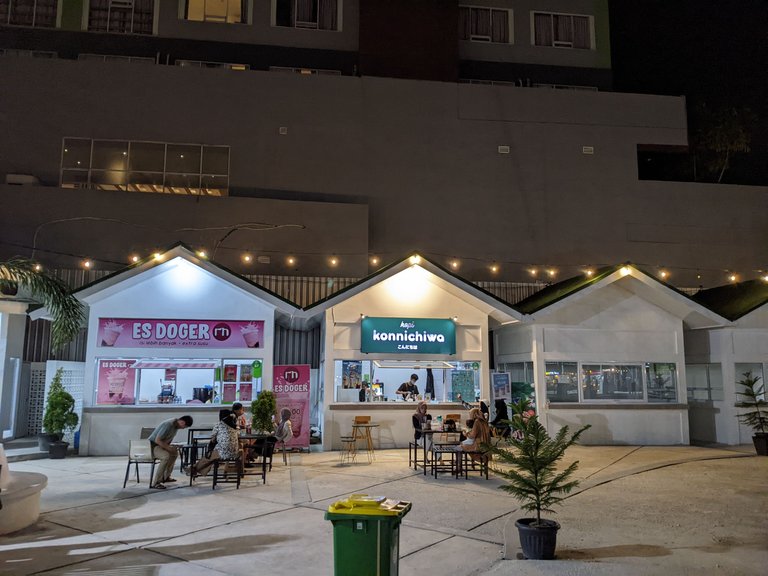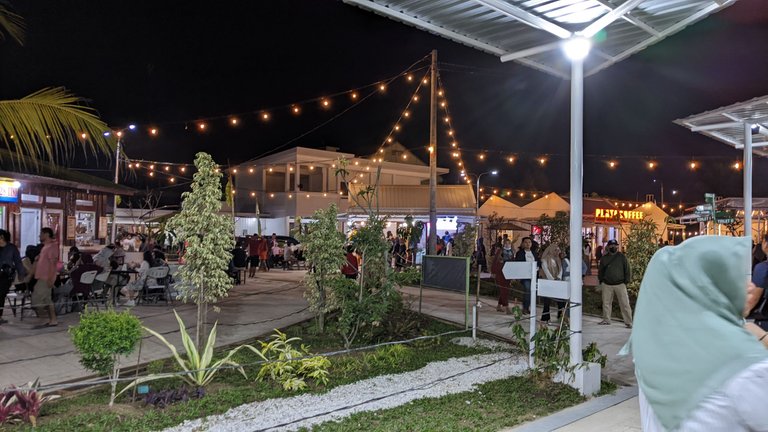 In the middle is a culinary area. You can get a variety of food and drinks in this section. This section is the most crowded place. Apart from being a place to enjoy food, visitors also take pictures of the background of the umbrellas that hang in this section.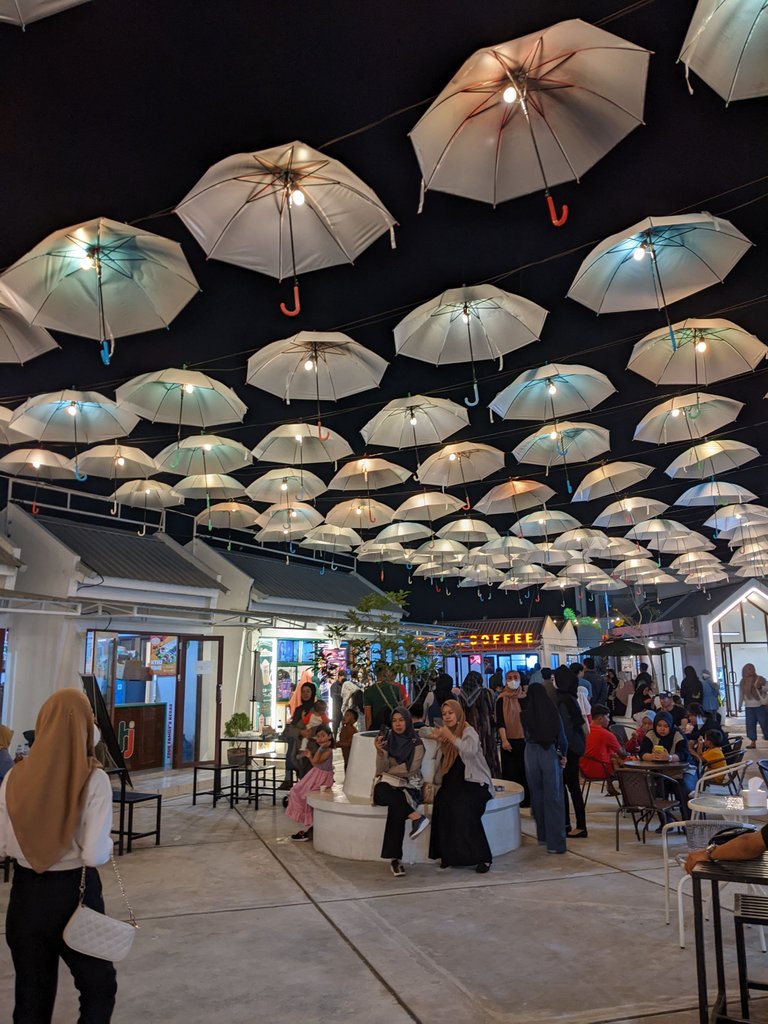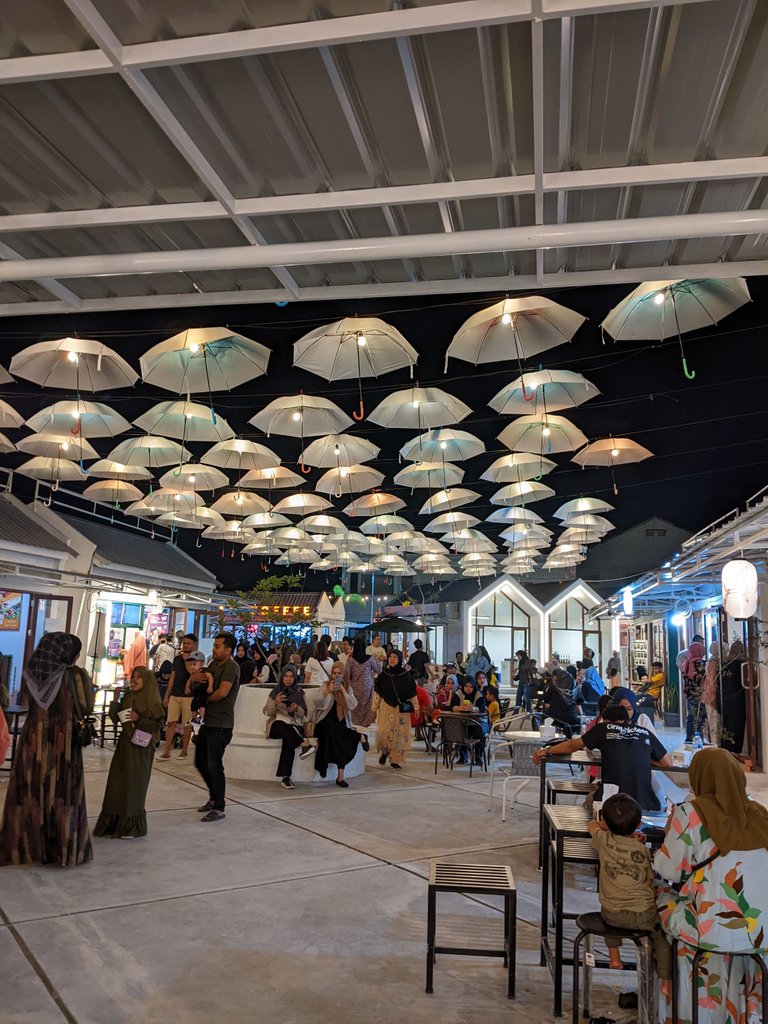 Walk from the central location to the back. After enjoying food in the center, you can enjoy live music here. This section provides a stage that will be filled with various musical performances.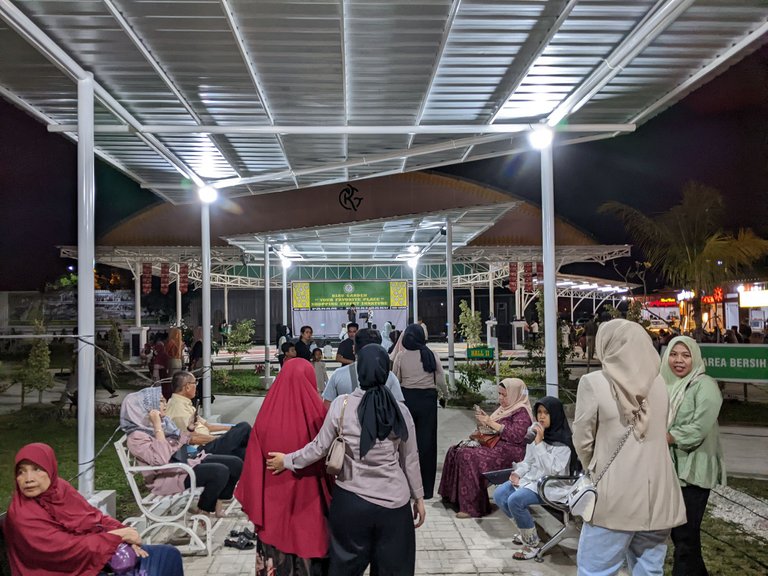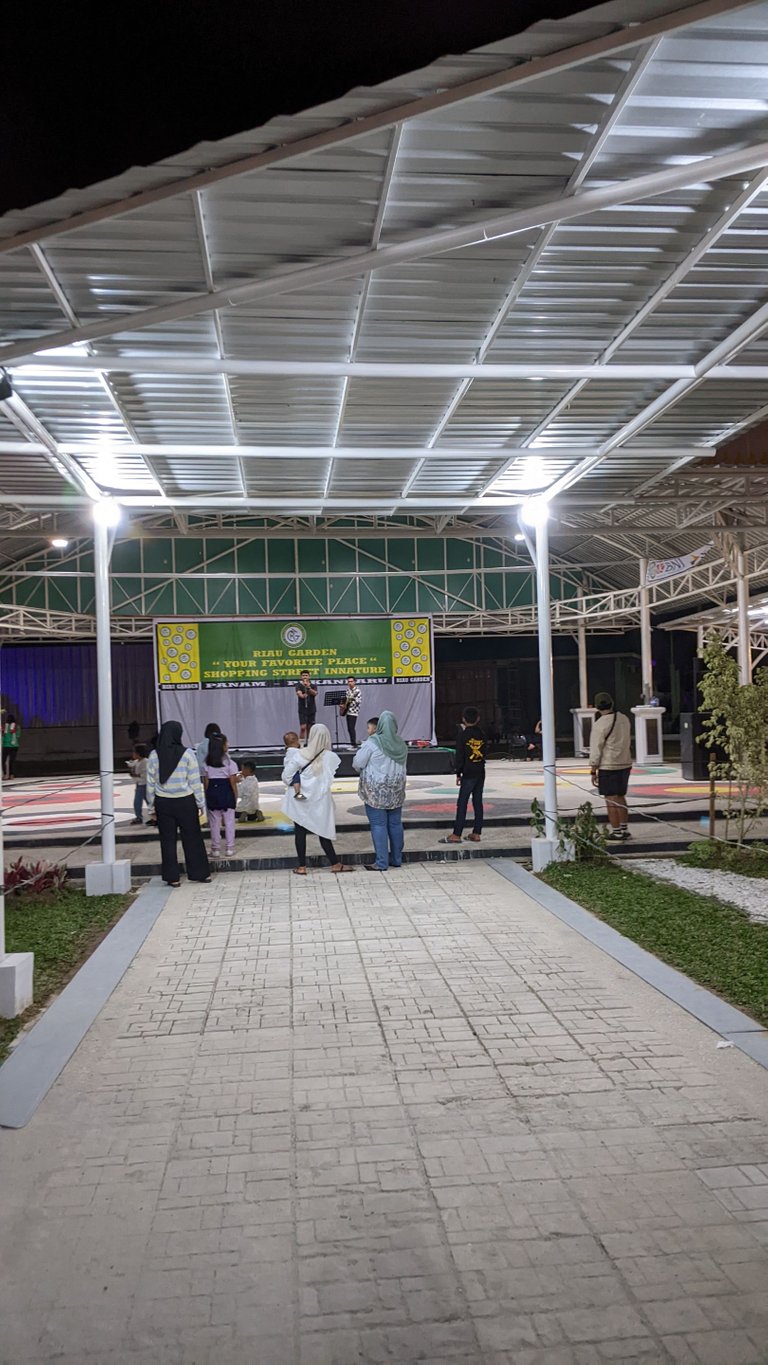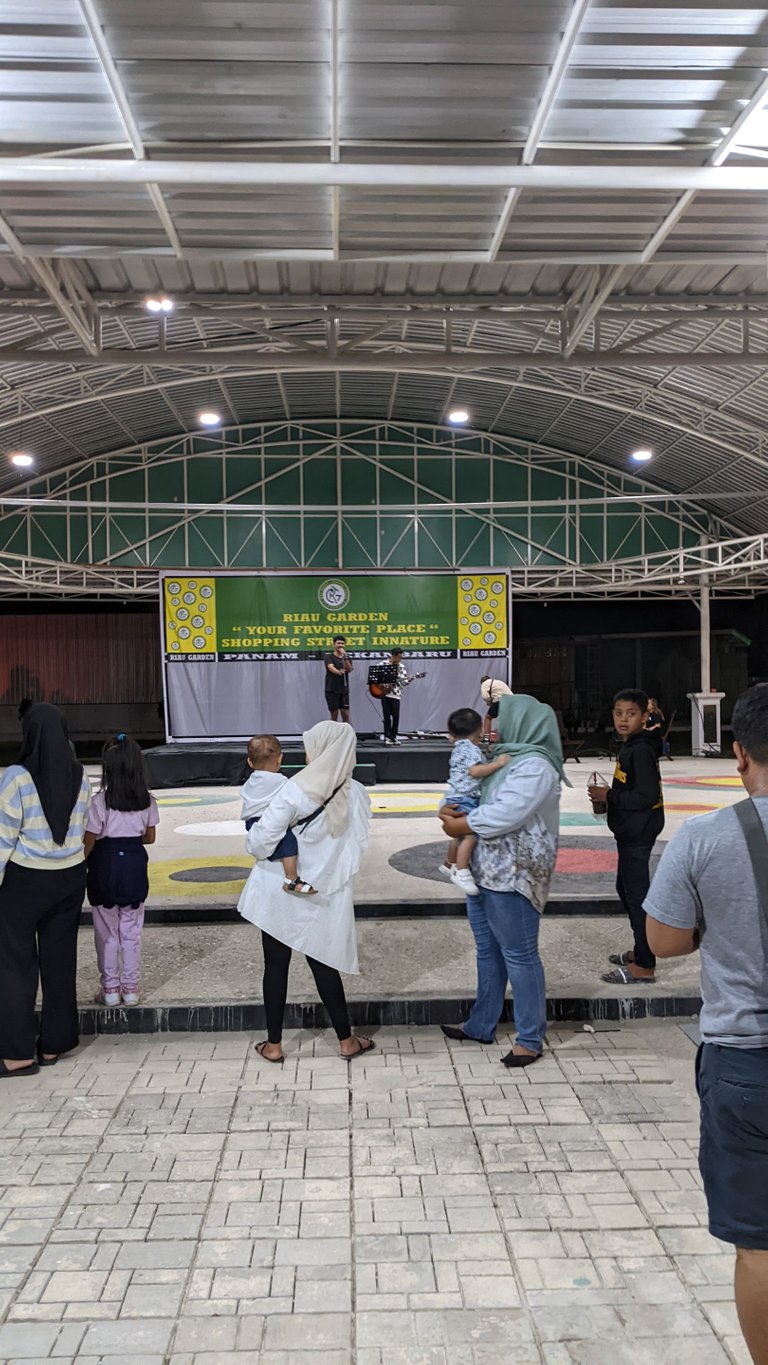 After getting tired of walking around, we finally stopped for a moment to buy drinks and food. We bought one chocolate hazelnut drink for $0,95 and Odeng from different shops. While taking a break, we enjoyed the food in the crowd. Rarely do I go out and walk in a crowded open place like this.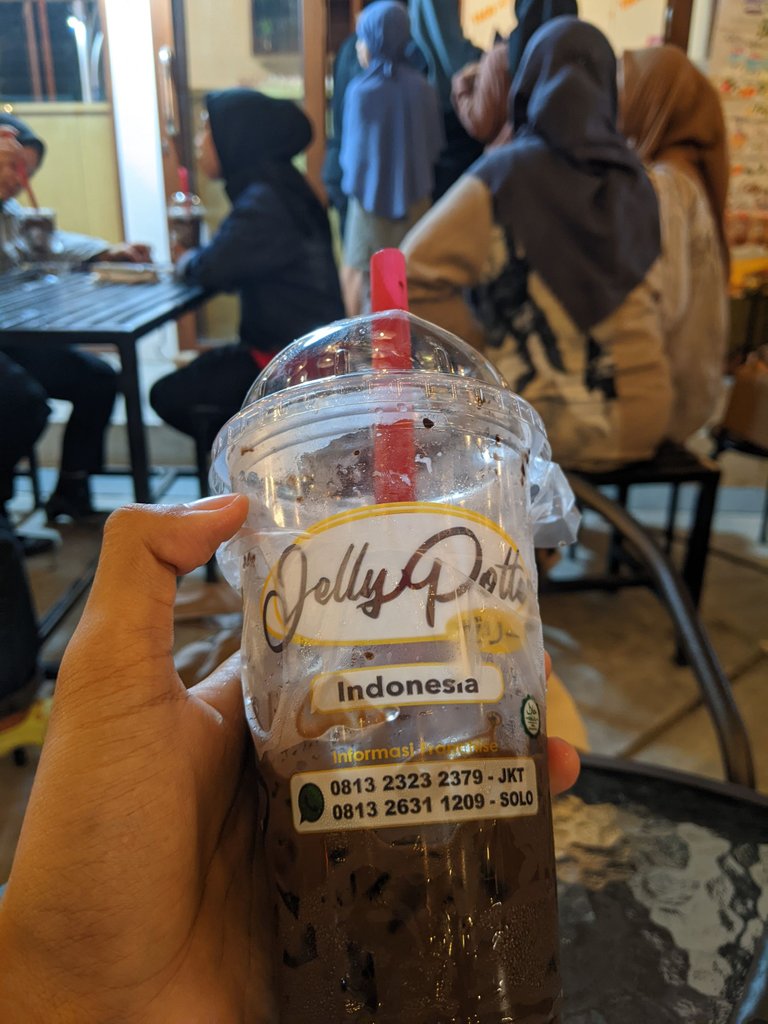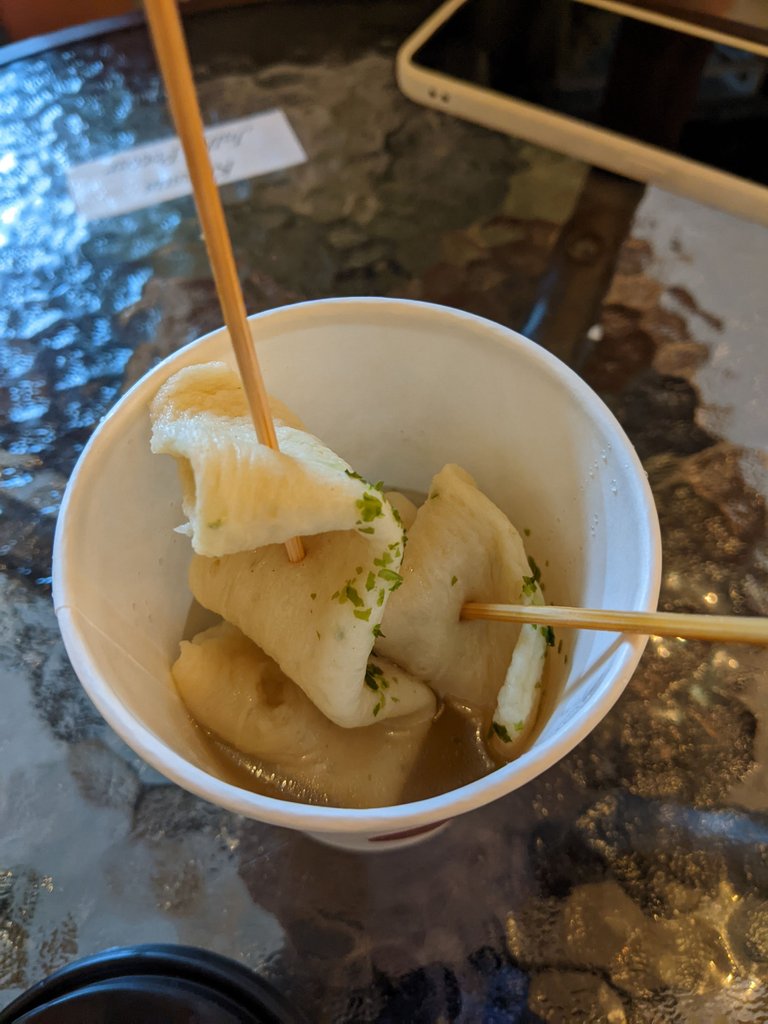 Furthermore, before going home, we took the time to walk up the bridge. This bridge is a favorite photo spot for mothers and their families. This bridge connects the middle and back. The side of the bridge is filled with LED lights, which make it look attractive. That's why it is the most used point for taking pictures.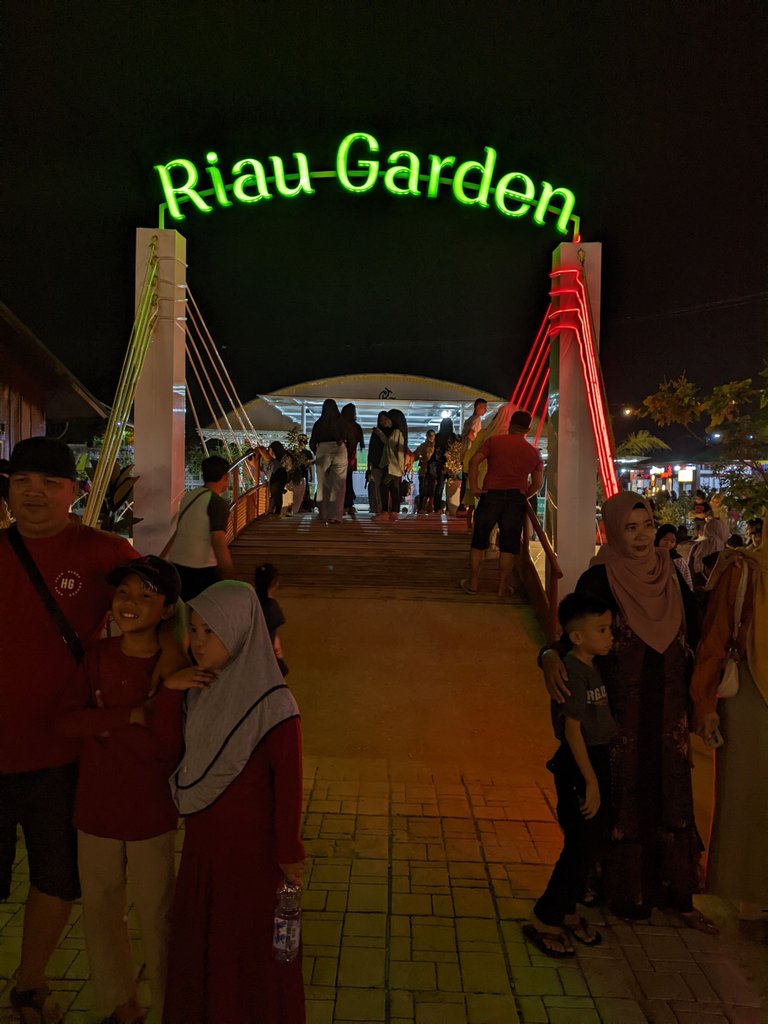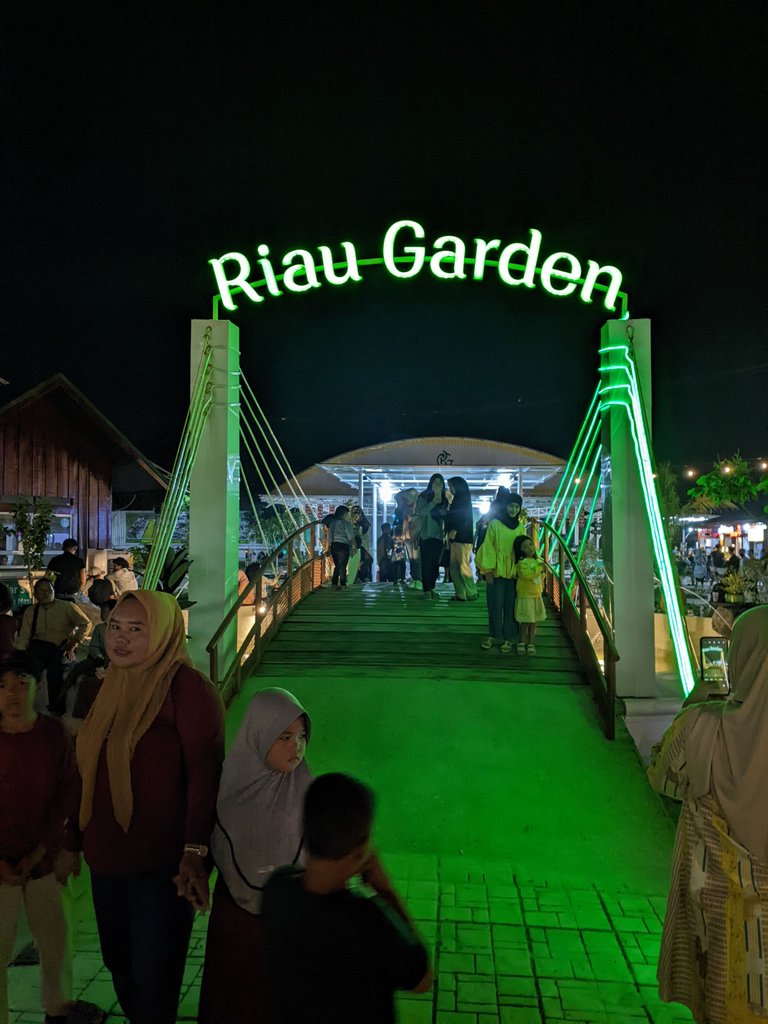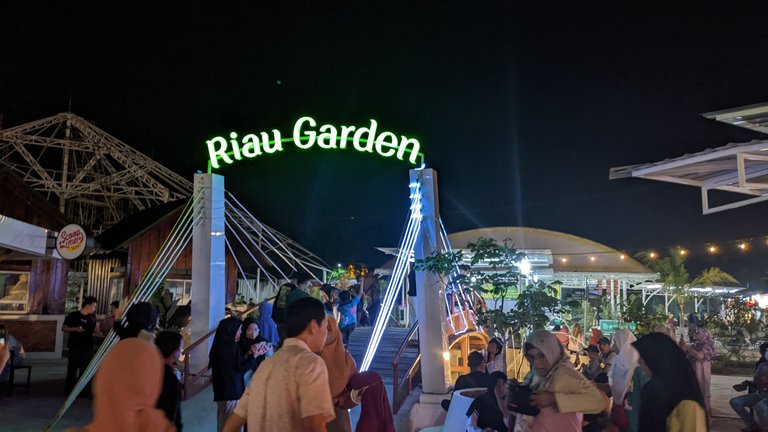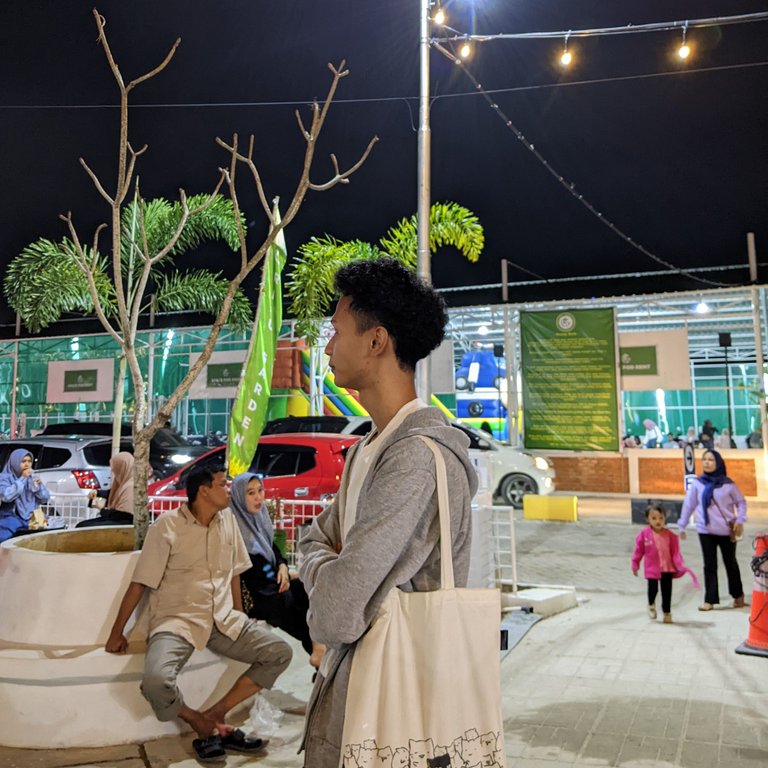 Oh, okay. It's me looking at families taking pictures on the bridge. Haha. I'm too nervous to be in a crowd like this. My introverted instincts are always pulling my head home. Lol. But apart from that, I enjoyed my nightly exploration of this new tourist spot. Maybe next time, I will try some other food and drink here.
In my opinion, this place is quite good as a gathering place. But everything must have flaws. The parking lot in this area is quite small, and there is only one entrance and one exit. As we were leaving, I saw quite a long queue at the entrance and exit. Luckily we still parked our vehicle at Starbucks. To enter this place, you only need to pay a parking fee and your meal costs without needing an entrance ticket. So anyone can come here.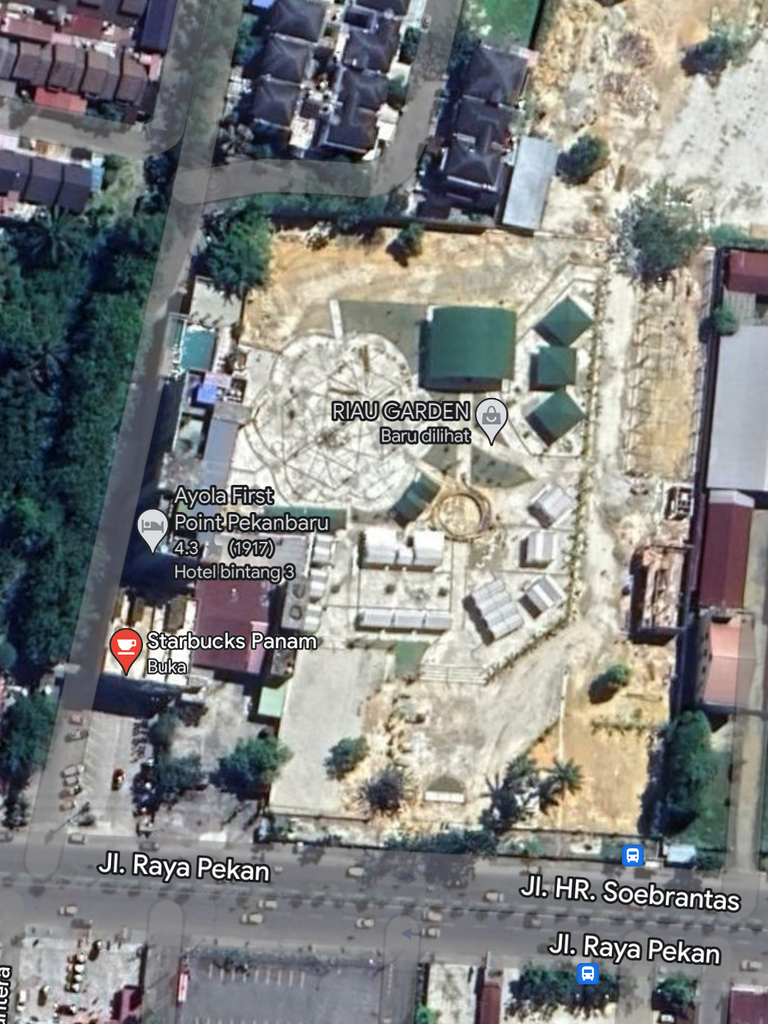 ---
---
Thank you for taking the time to read my blog. I would love to see you in my next post. Stay happy and healthy.
---
---
---
---