Make Tasty Risoles With Potato Filling

A hungry stomach always bothers me when I'm at home. When it's not time to eat, making snacks is my solution. I make risoles. My risoles this time are incomplete because I made it without planning. Since I only have potatoes at home, I only use potatoes as a filling. But it seems enough if only to be used as a snack. For these risoles, I should have used carrots as an additional filling. But because I only have one carrot at home, also my mother will use it for soup, I have to give in and only use potatoes as the filling for my risoles.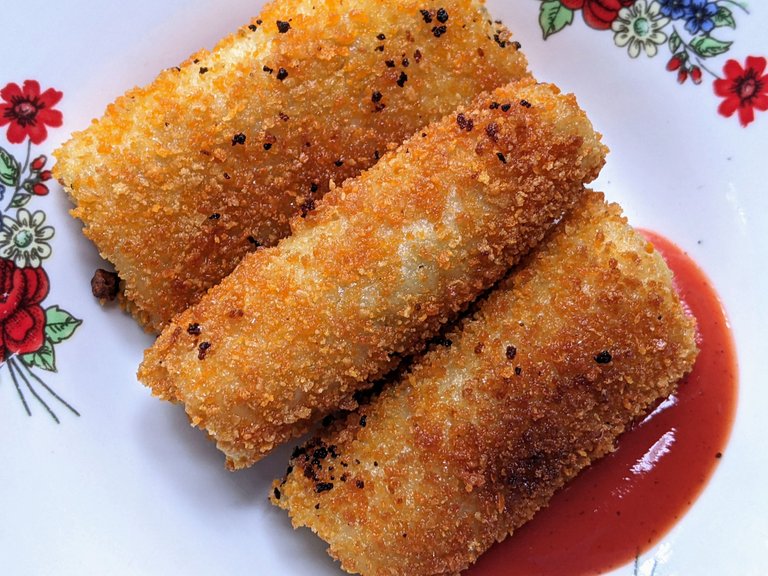 ---
---
Ingredients
---
For the filling
10 small potatoes
3 stalks of celery
½ pepper powder
3 Cloves of Garlic
Salt
Water
---
For risoles skin
350 grams of flour
3 tablespoons of starch
Water
---
For dipping
---
---
How to make
---
Here I use 10 small potatoes. Then clean the skin.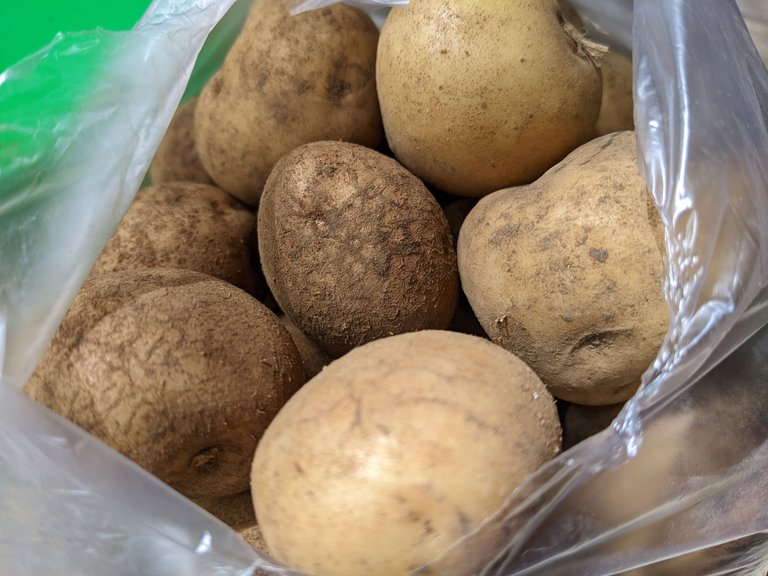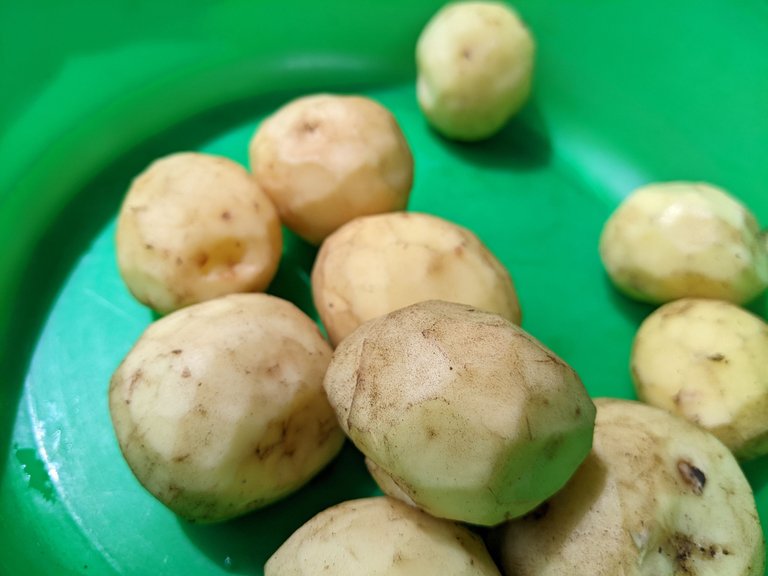 After all the potatoes are clean from the skin, cut potatoes into small cubes and wash them thoroughly.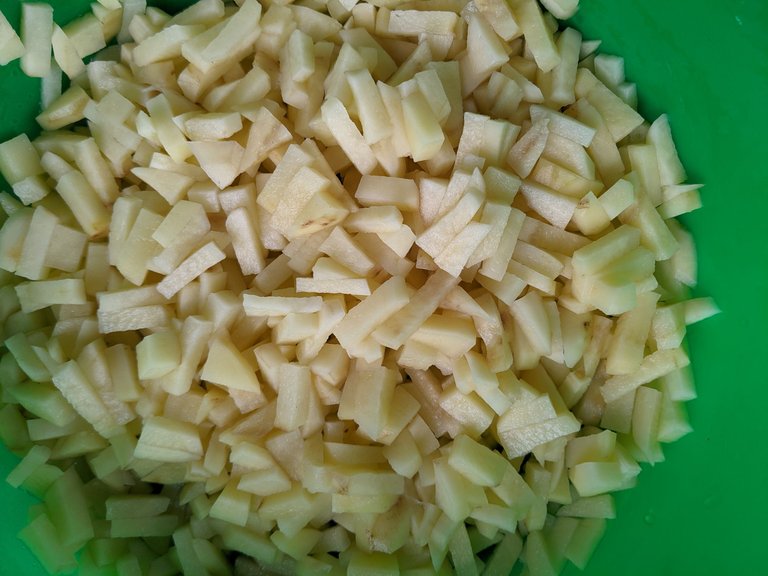 Wash the celery leaves, chop finely, and mix with the washed potatoes.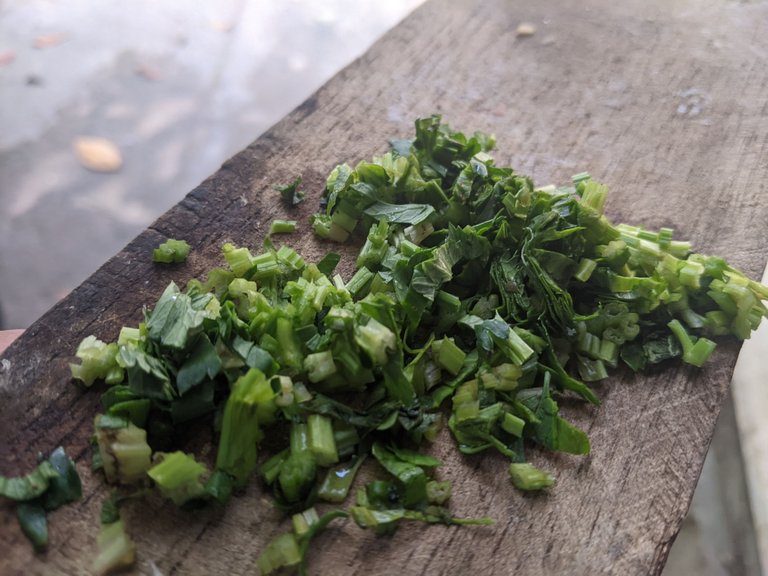 Grind the garlic and salt which is used as a seasoning for sautéing potatoes. Next, stir-fry the potatoes over medium heat. Don't forget to add a little water so the potatoes don't stick to the pan.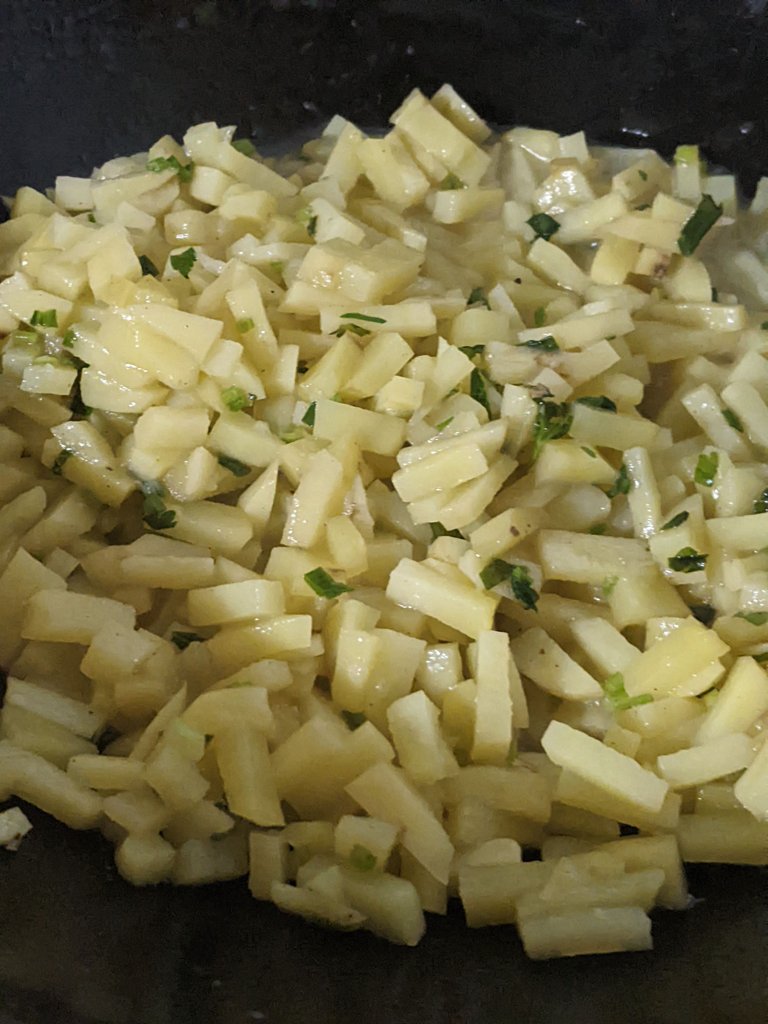 Add a little pepper powder to add a savory taste. Saute until cooked or until the texture of the potatoes feels soft.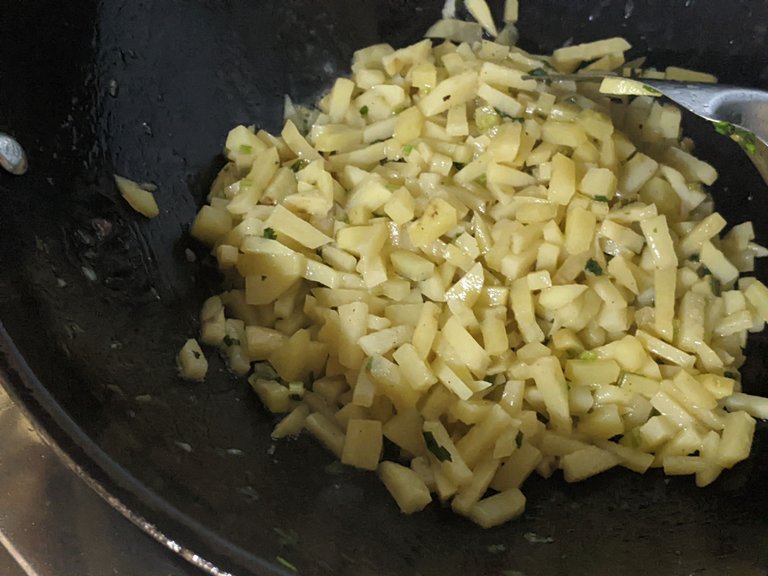 Wait a while for the potatoes to cool.
---
While waiting for the potato stir fry to cool, make the risoles skin dough by mixing all the ingredients above.
Mix flour, starch, and water. Make sure the dough is not too runny so that the result is not too thin. Starch flour is used so that risoles skin is not easily torn when rolled.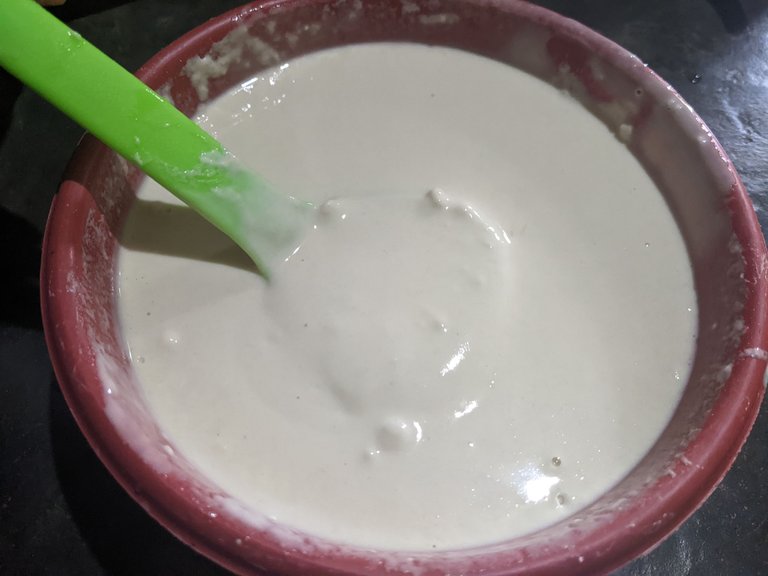 Next, omelet the dough thinly using Teflon. Measure using a spoon so that the results are the same.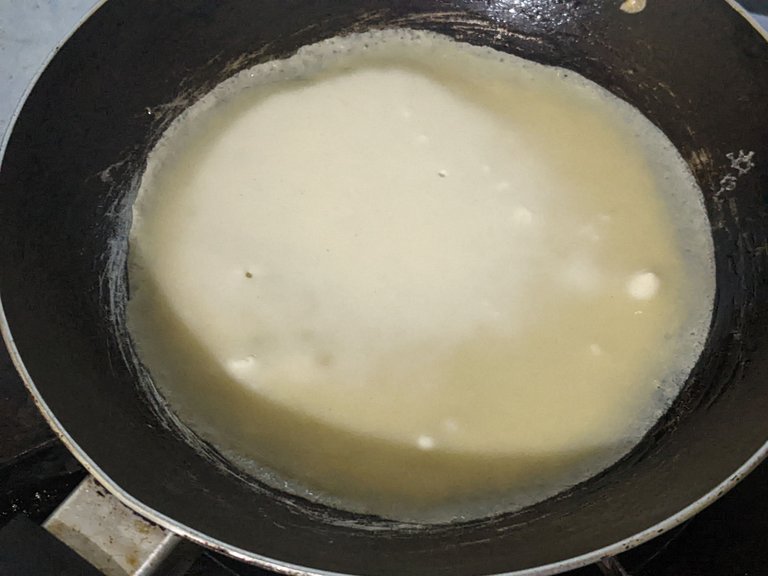 When it's cooked. Fill it with the stir-fried potatoes that were cold earlier. Do the same thing until the dough runs out.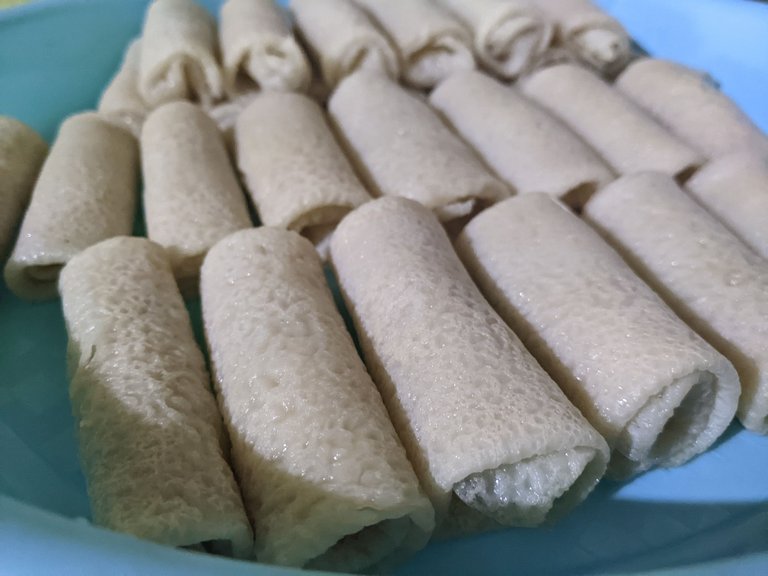 Before frying, break the eggs into a container (only use egg whites), and put the breadcrumbs into another container. Next, dip the rolled risoles into the egg. Make sure all the pieces are coated with egg. Then roll in breadcrumbs. Do it until done.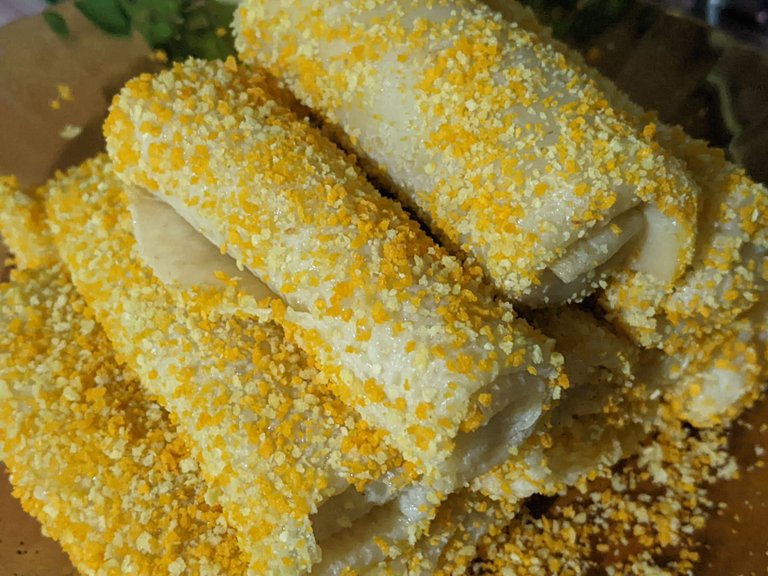 Fry with enough oil until the color turns golden yellow.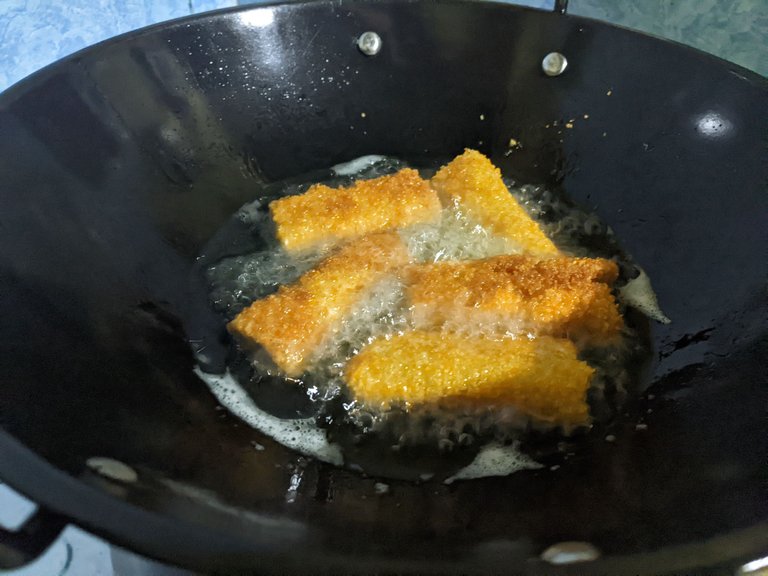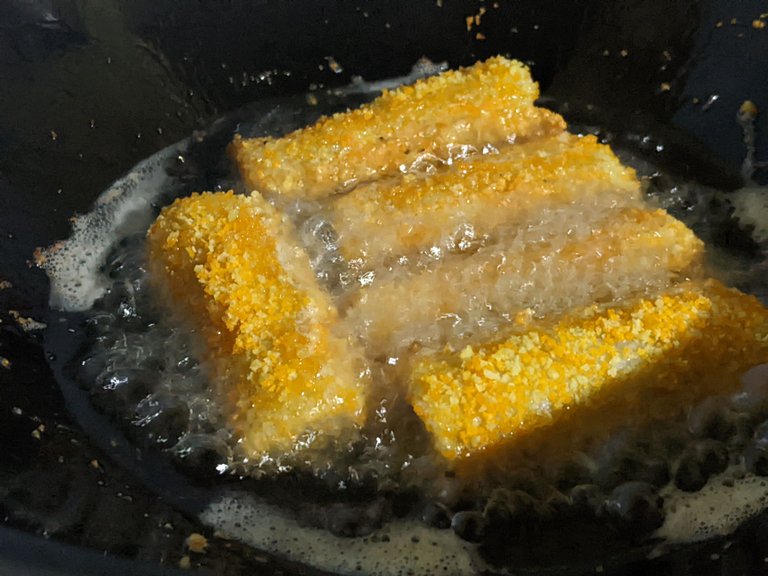 Lift and drain the risoles. Finally, Risoles ready to be enjoyed.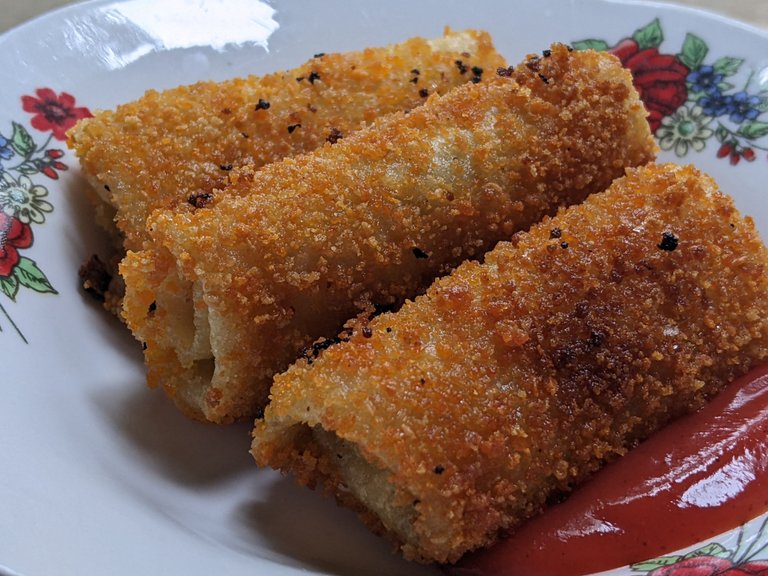 It takes quite a long time to make these risoles if you do it yourself because you have to cook the risoles skins one by one first. But even though it took a long time, I enjoyed the job. Recently, I have been in the kitchen a lot helping my mother cook at home. The more I'm in the kitchen, the more fun it is. It's great to be able to cook whatever we want.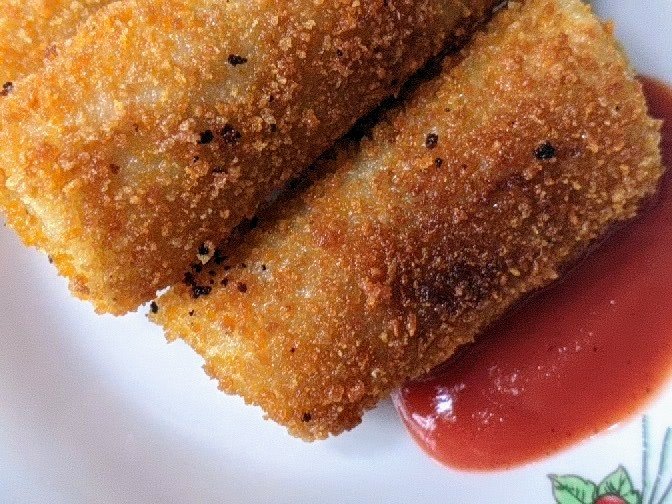 ---
---
Thank you for taking the time to read my blog. I would love to see you in my next post. Stay happy and healthy
---
---
---