Tuesday Orange - Color challenge - Clockwork orange.
I called this post A Clockwork Orange, not because I read the book A Clockwork Orange, or watched the movie adaptation of this book, no, everything is much simpler, I will show you Clockwork oranges, which are great for orange Tuesday and each orange has its own mood.
The first clockwork orange, I saw through the dirty glass of the bus. It's pretty boring to look at a rainy city if you don't try to find something that will amuse you.
Cars and shop signs are slightly distorted by the streams of water that slide over the windows of the bus.
The orange color car became that clockwork orange, of course you can argue with me, but this orange has to be wound up lol.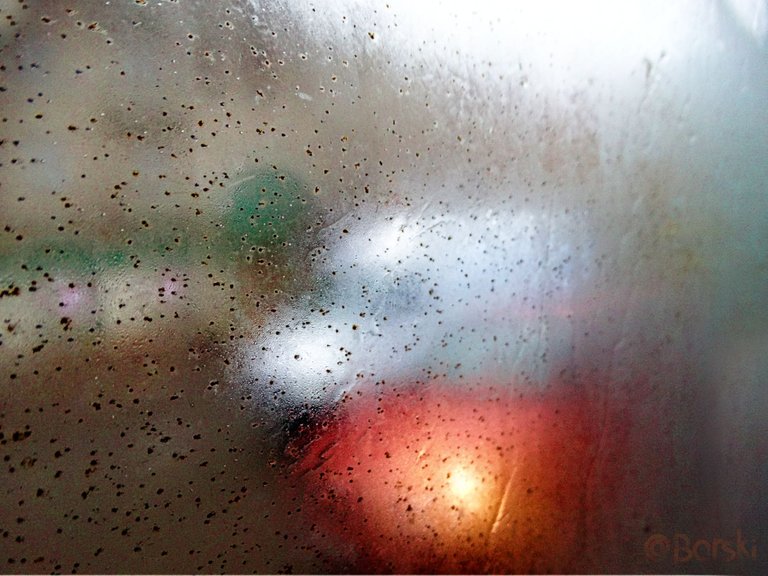 The second, a clockwork orange, you can't start like a car, its creator launched it before he asked you and me, it moves through the sky on its own, without a driver, and hides behind the horizon.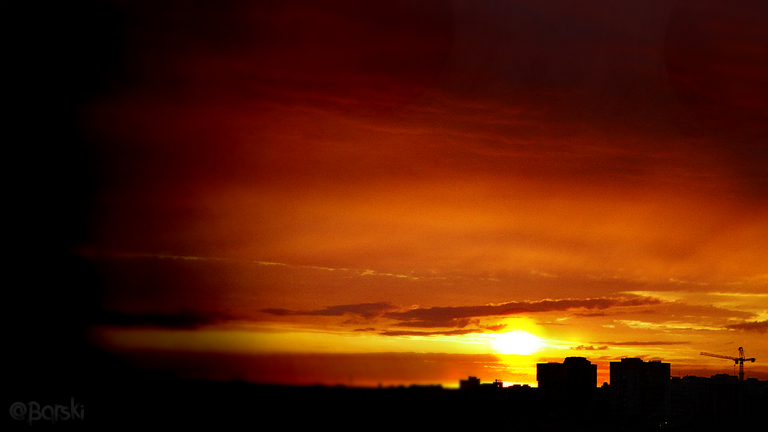 Photos taken with a Sony Cyber-shot DSC-HX300 camera.
Author @barski.
Ukraine.
---
---