Saturday Indigo - Color challenge - Shimmering indigo shower
Do you know who the coolest artist is?
No, not Malevich, this is a loser compared to a true master of fine art.
The coolest artist is rain, which, only with the help of transparent water, creates magnificent paintings, it snatches color from various sources and absorbs it like a sponge, and water flows create bizarre patterns on any surface.
This time, the rain decided to try his skills, painting on the surface of the bus window, using the colors of the city flickering outside the window.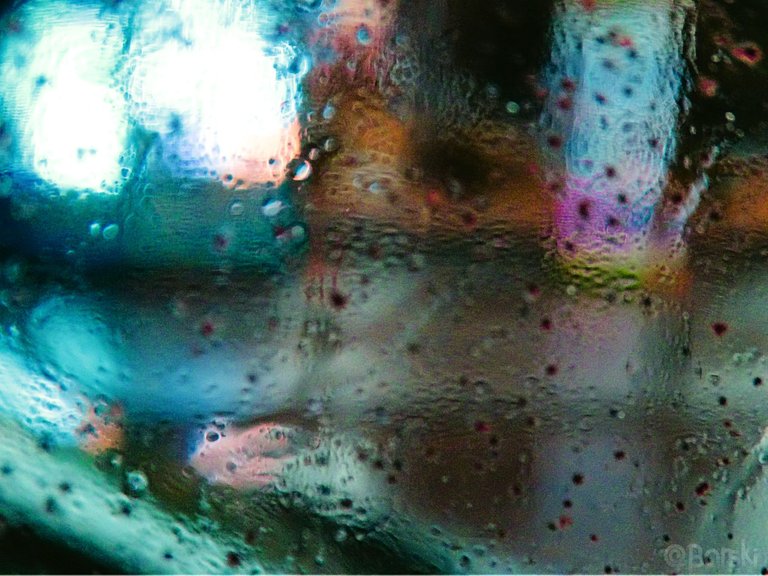 Photos taken with a Sony Cyber-shot DSC-HX300 camera.
Author @barski.
Ukraine.
---
---